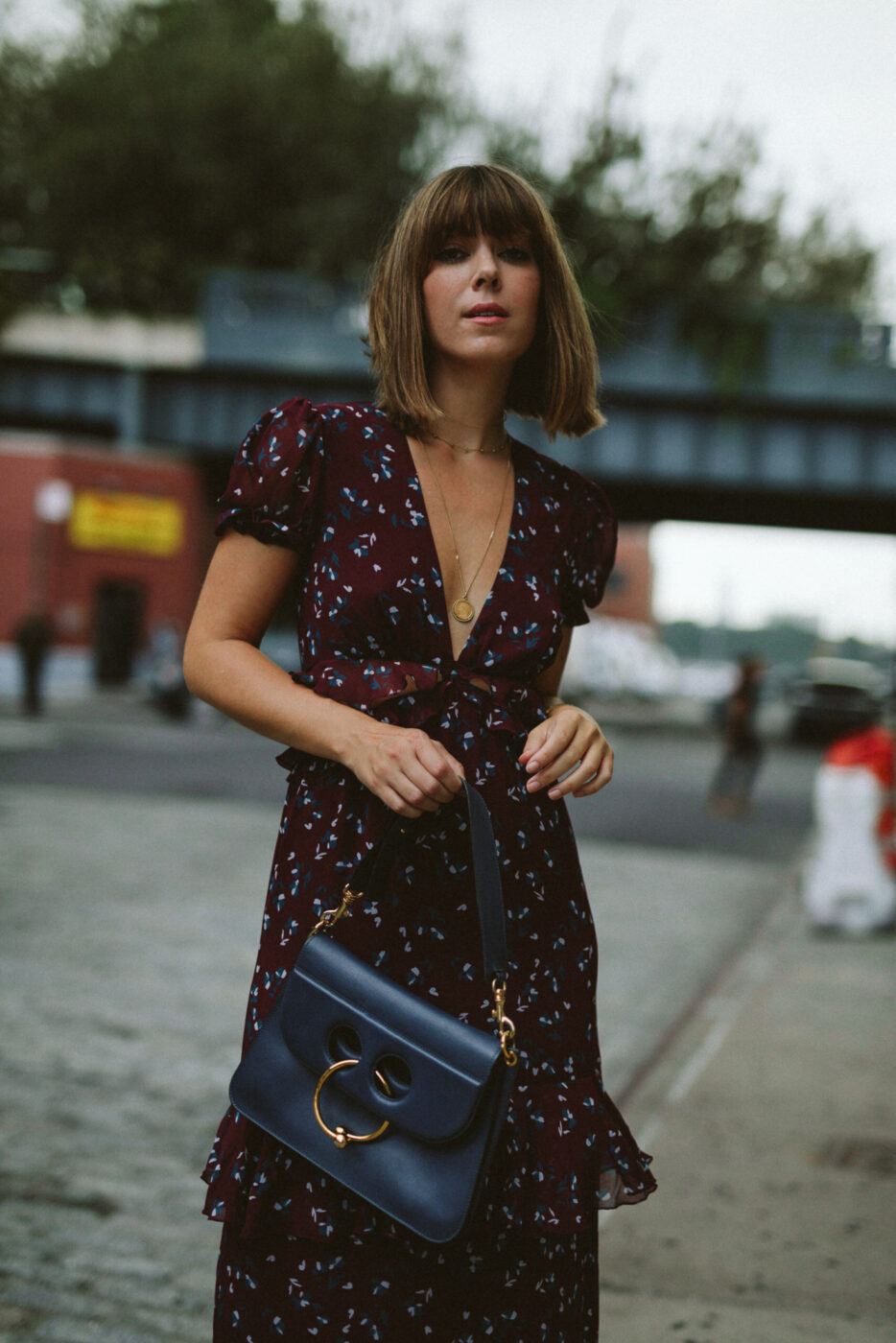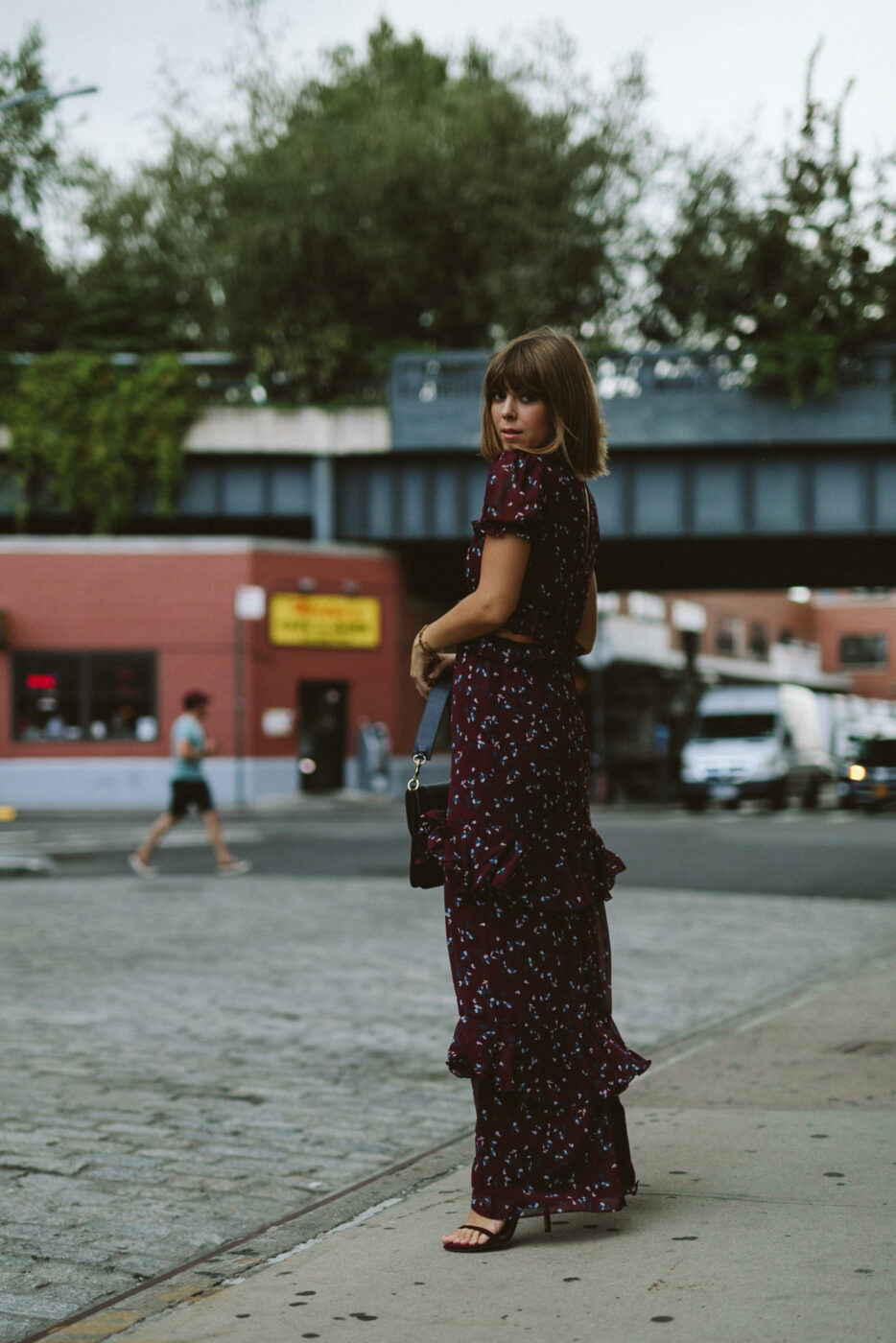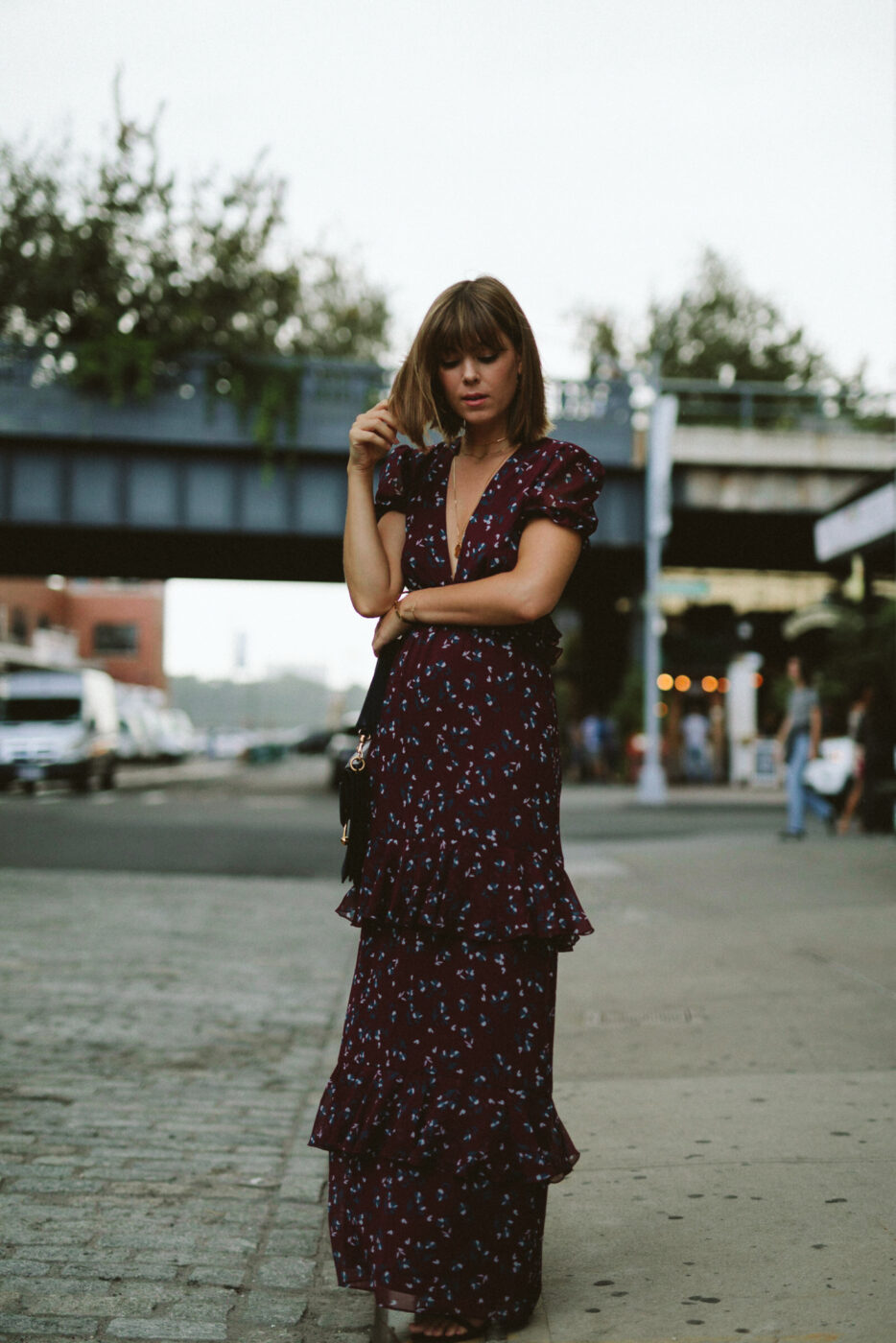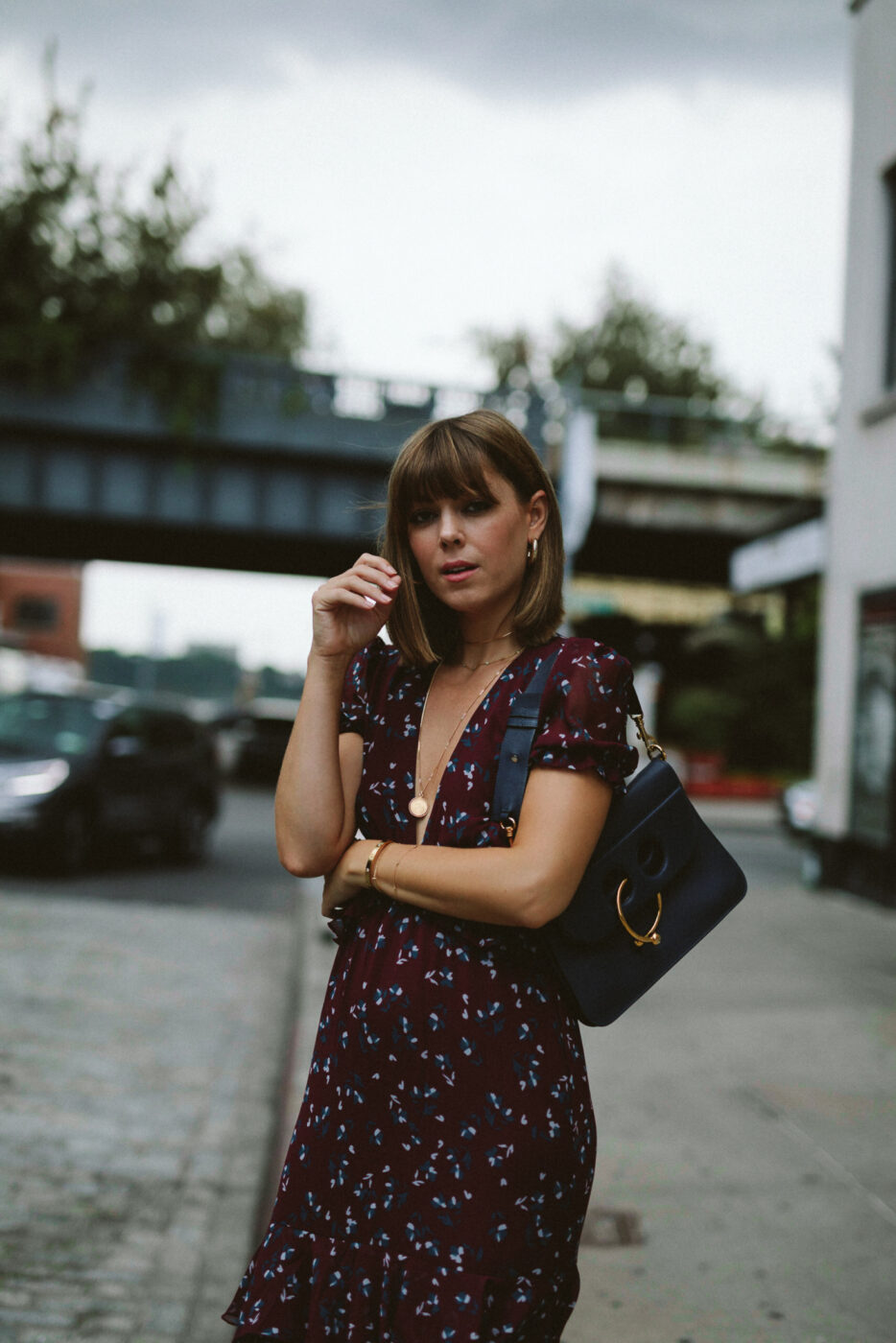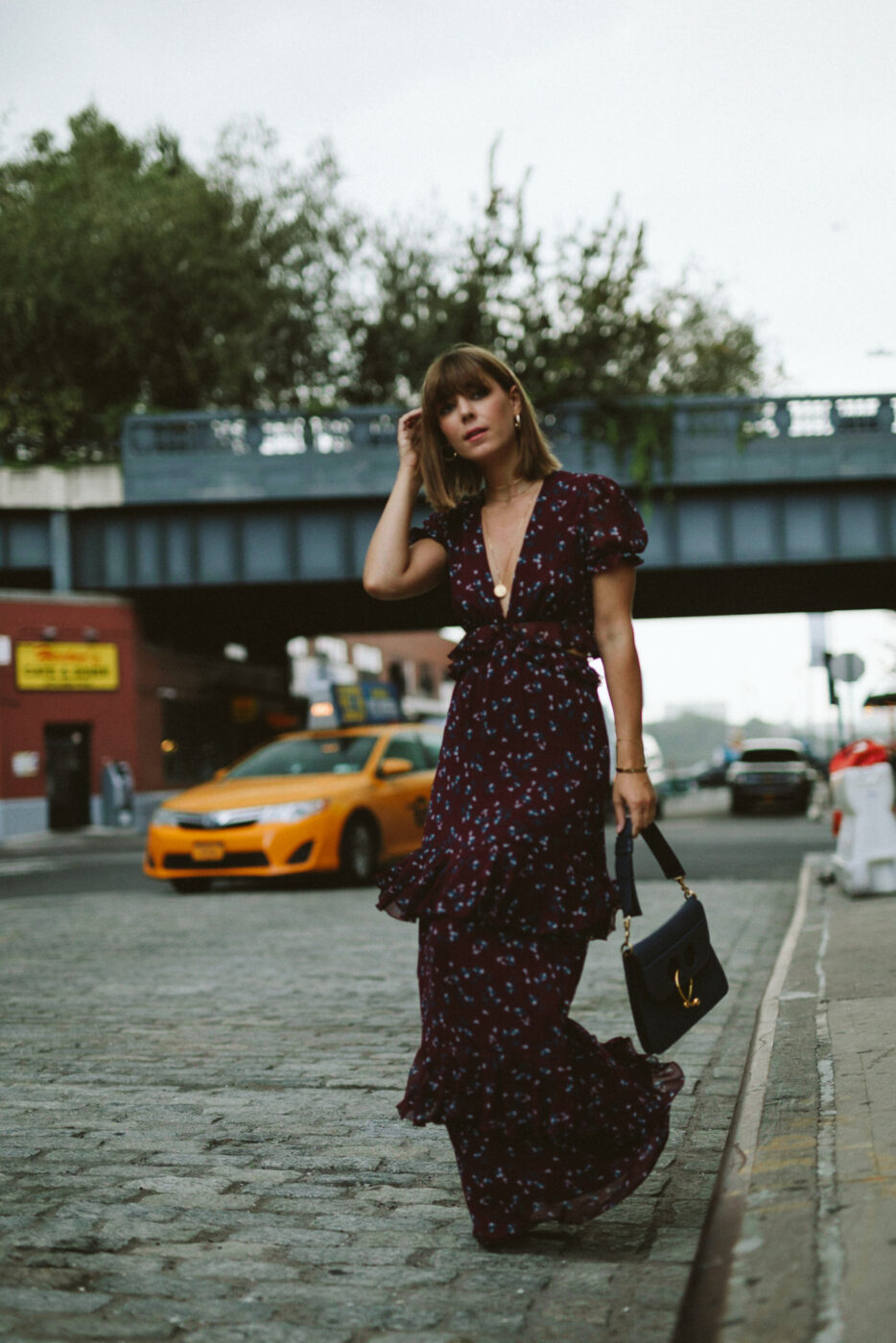 With New York Fashion Week kicking off this week, it's a time that always represents fall to me. While what's coming down the runway might be that of Spring '18, fall energy is among us. The temps in New York might say otherwise, but you know I can't help but to stalk all things fall fashion come September. Can you blame me?!
First up on my list, fall frocks! I'm a dress girl through and through, so just because the weather changes doesn't mean I turn a blind eye to my adored styles. I actually love dresses during fall as much as any other season because you can play with layering, boots, and all sorts of accessories that we only see in fall.
With fall trends on my mind, I'm sharing 5 frocks that I cannot wait to wear over and over, and what I'd style them with. The best part? Each frock is under $200!
The maxi
Sleek, flirty, and with a bit of frill, this fall's version of the maxi is bringing the drama. Think deeper colors and details like cut-outs to wear to weddings, events, or pre-holiday gatherings. Pair with dainty ankle strap heels and play on the color of the dress with accessories.
The mini
I'm forever a fan of minis and definitely don't shy away from them come fall. The perfect party or date night dress, this option is under $100 and worthy of love this fall. You can honestly do so much with this – from heels to slingbacks to ankle booties.
The floral
Floral is sticking around for fall and look for 70s styles to play a role here. With a play on boho, I'm all about pairing this ladylike style with a wide brim hat, Western accessories or over-the-knee boots.
The plaid
Yes plaid blazers are still a main attraction this fall, but to mimic the style in the form of a dress, look no further than the plaid frock. Playful with a ruffle and slightly puffed sleeves, this is simply darling while being completely on trend.
The neutral
Fall is about layers, it's a fact. And because of this, I like to purchase a couple dresses that can transition in a multitude of styles. Stick with neutral dresses with a detail you are feeling (again, notice the 70s floral coming through) and then pair it with everything from a leather jacket and suede booties to ankle straps and a trench. It's all about pieces that were born to layer, like this pretty frock.
Which frock is your fave?
Photography by Freddie Cipoletti