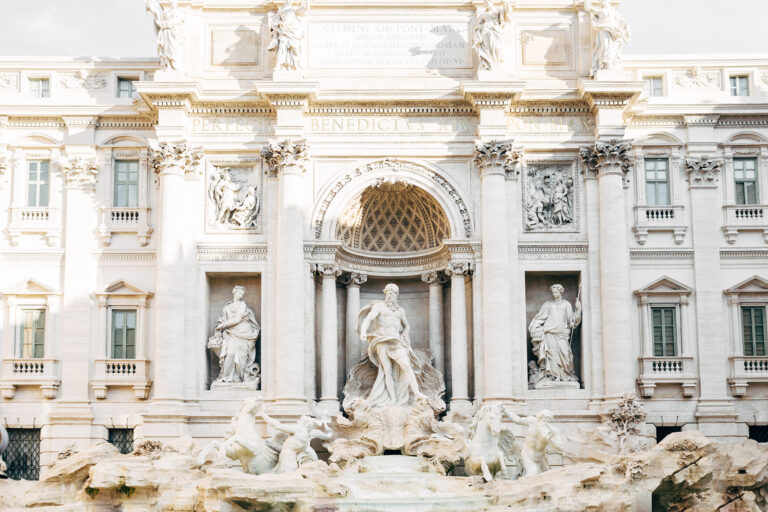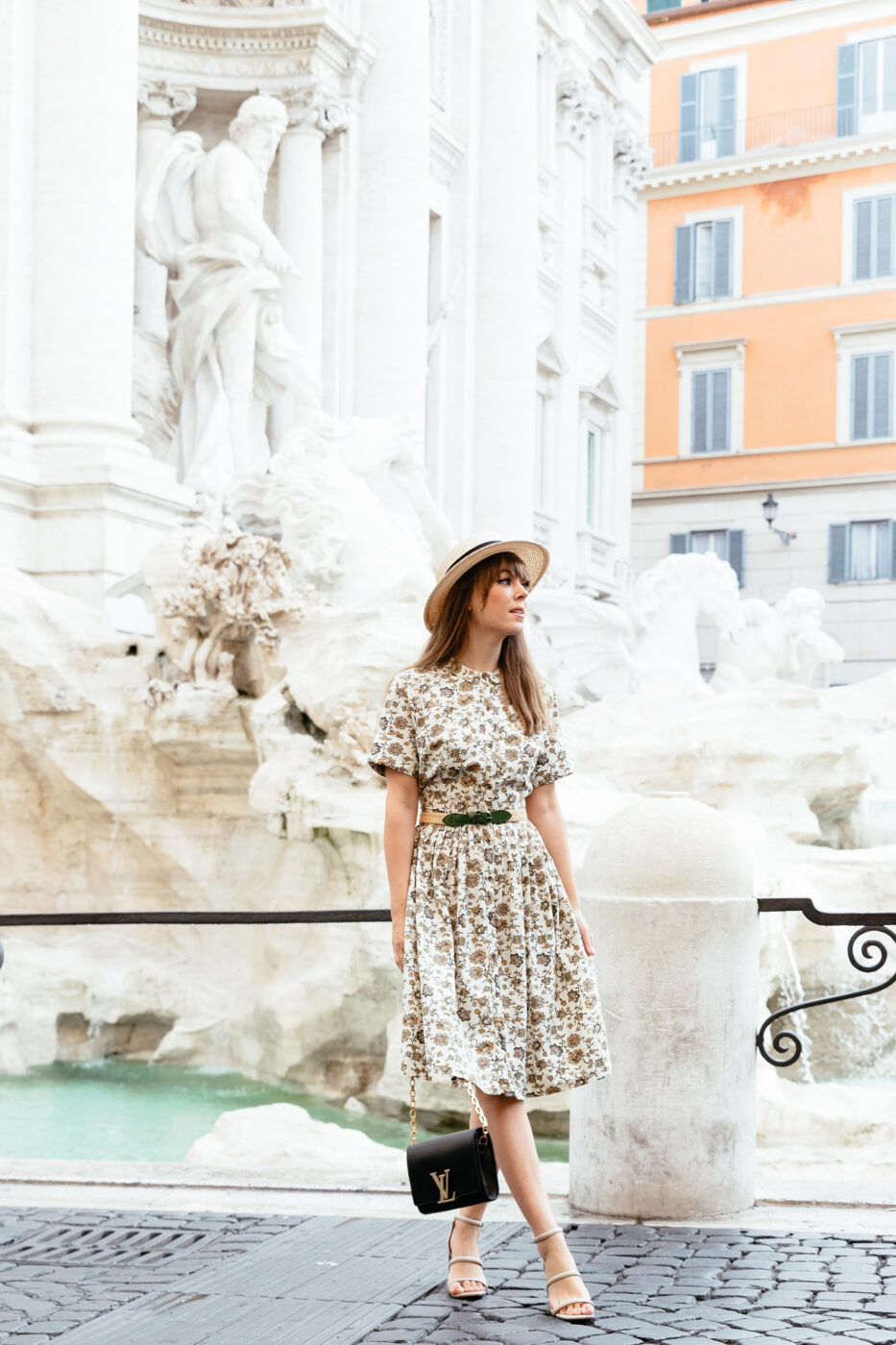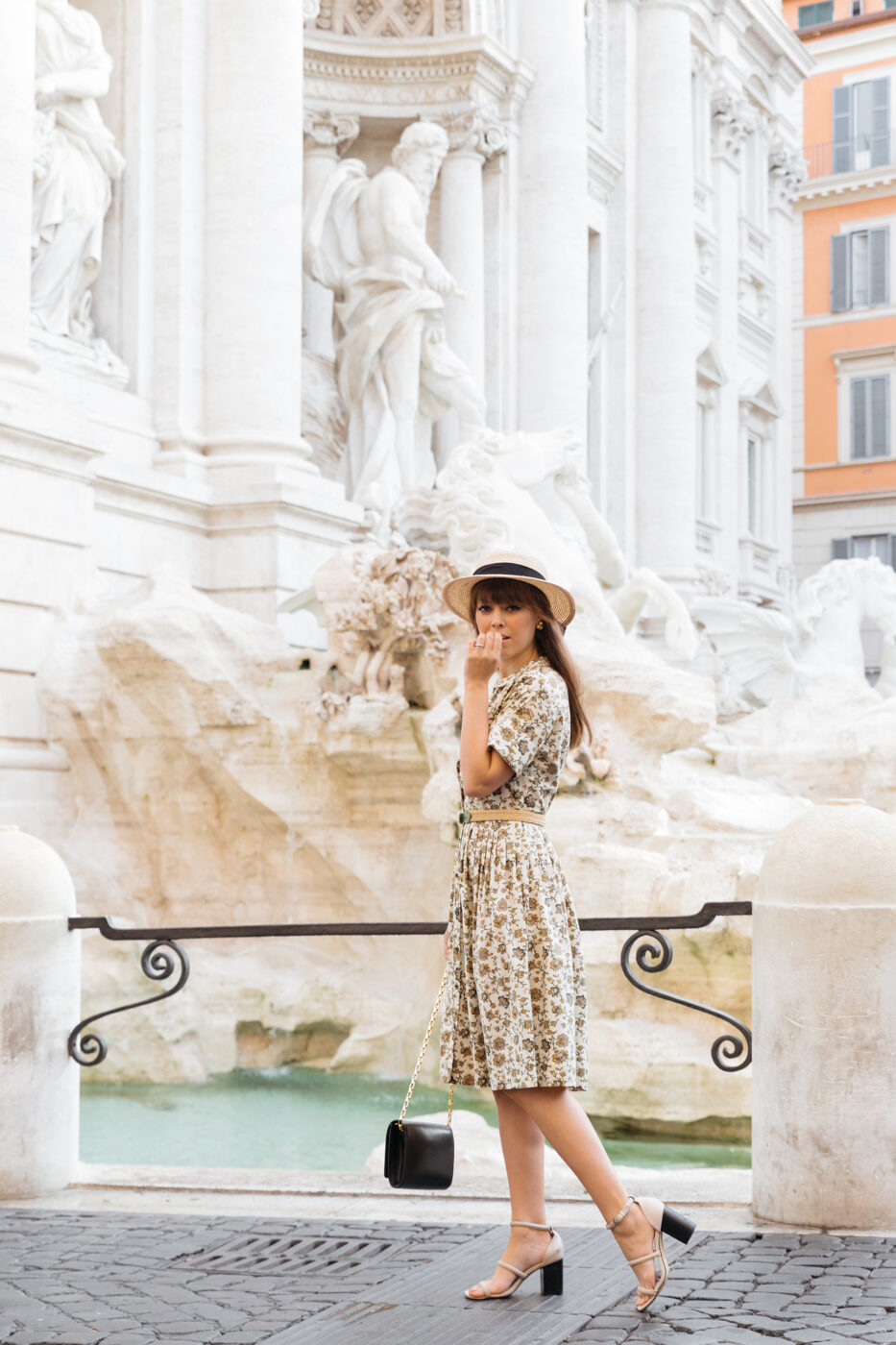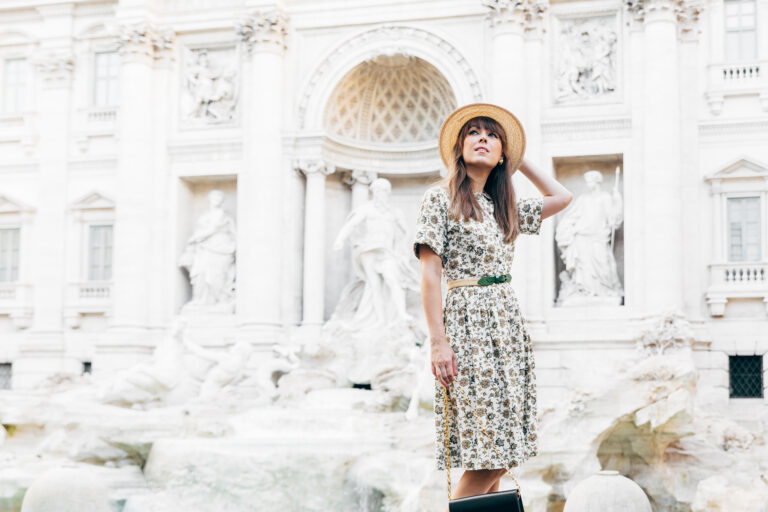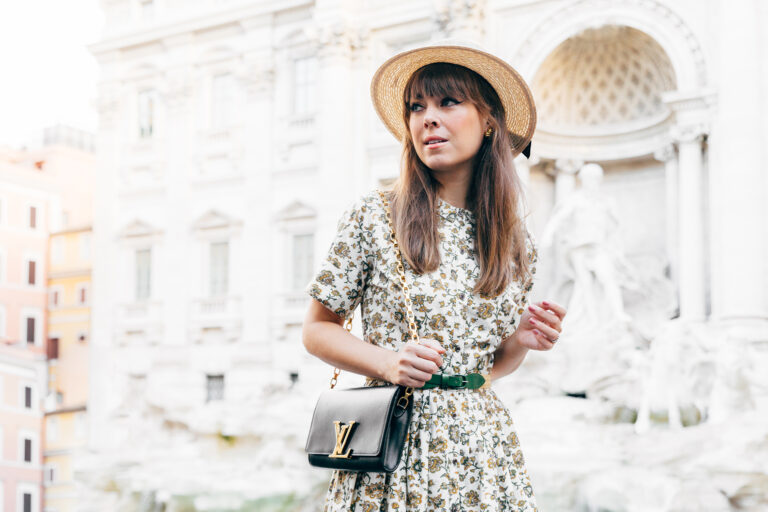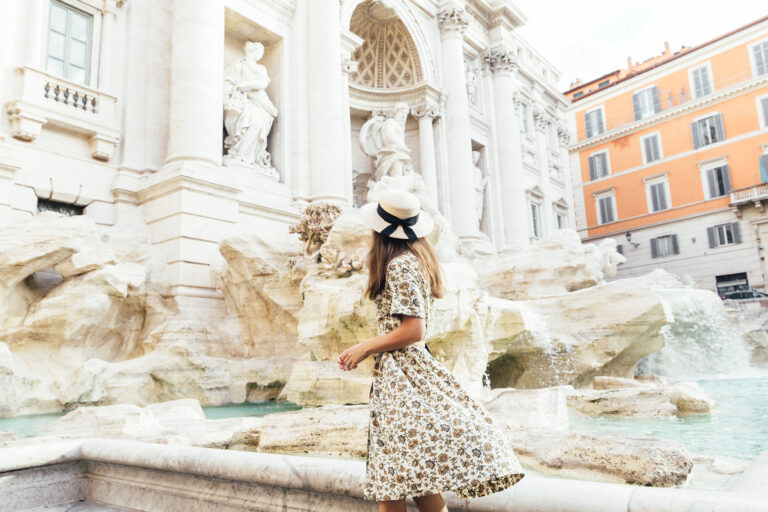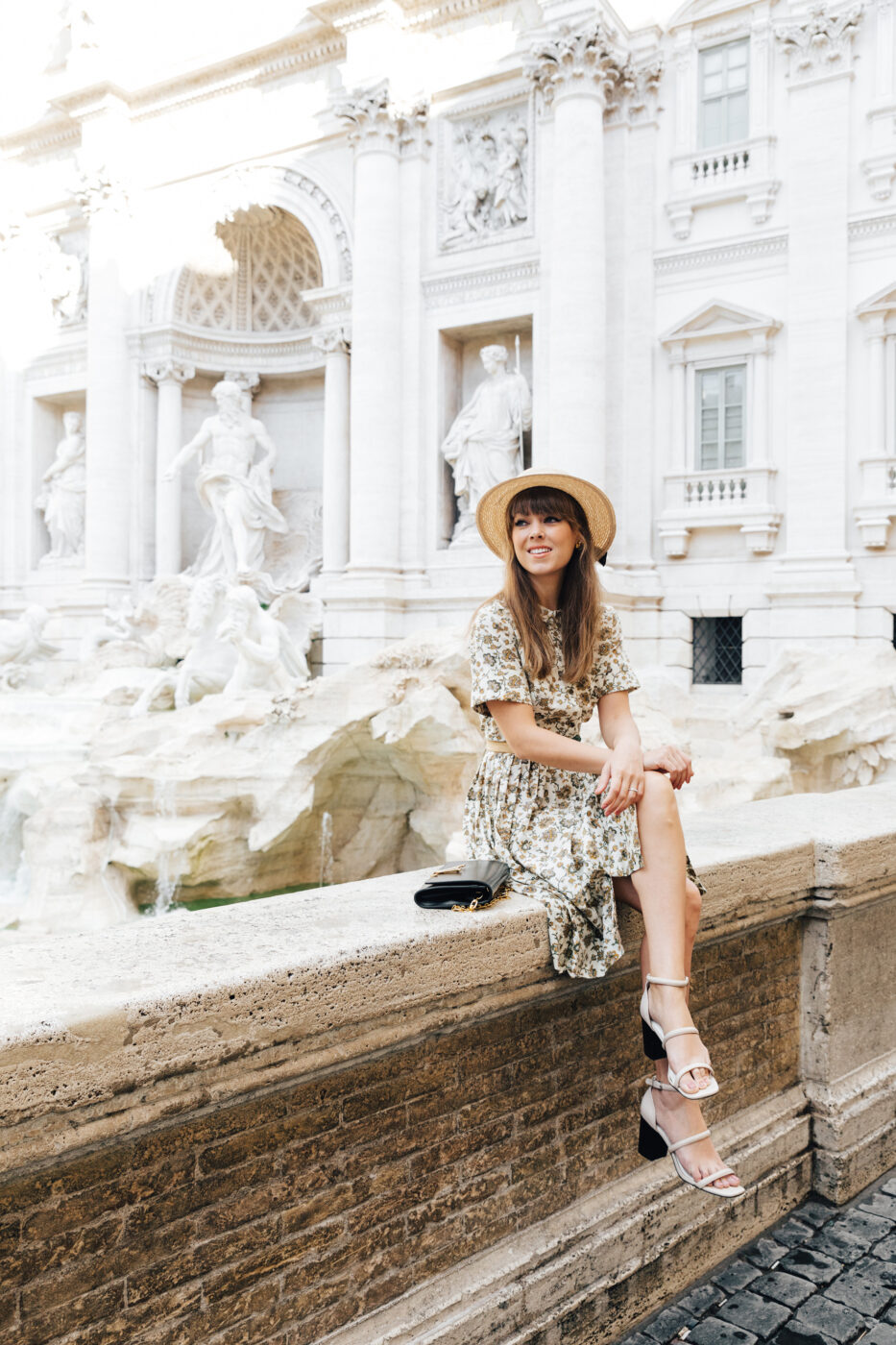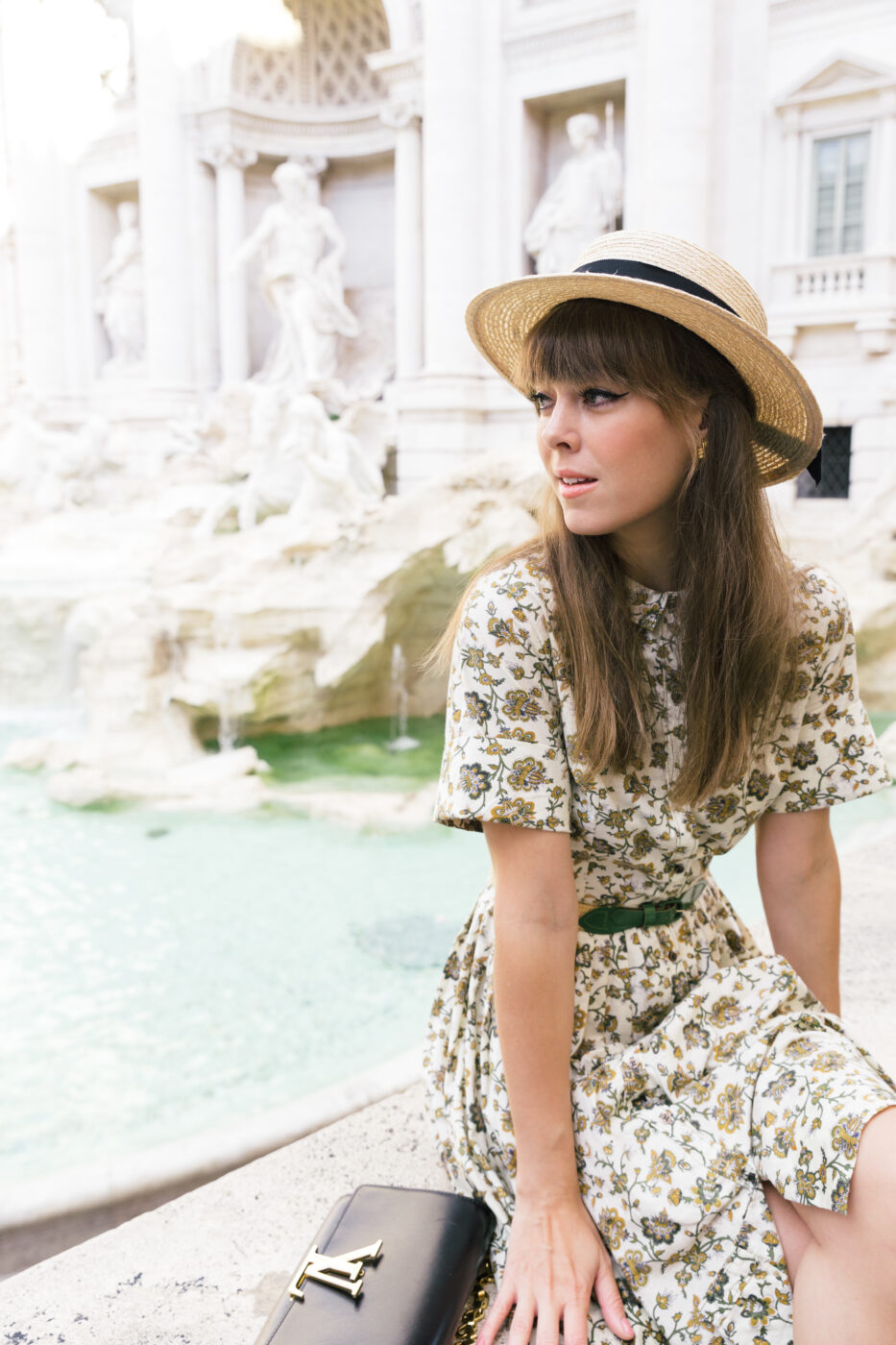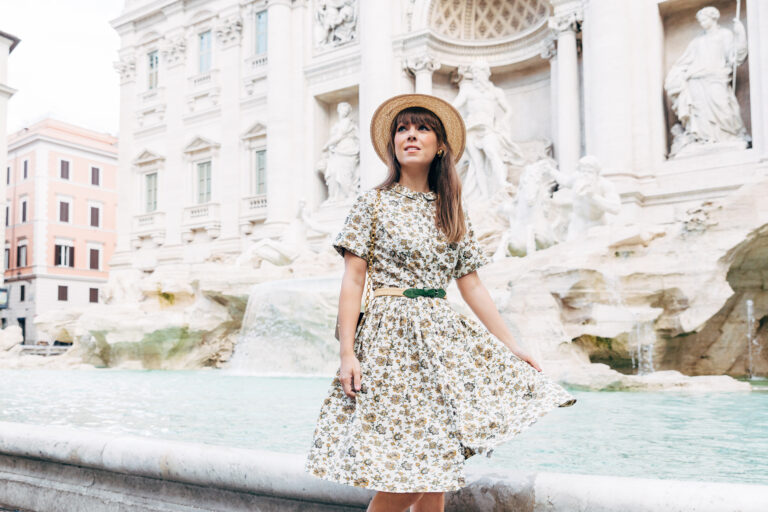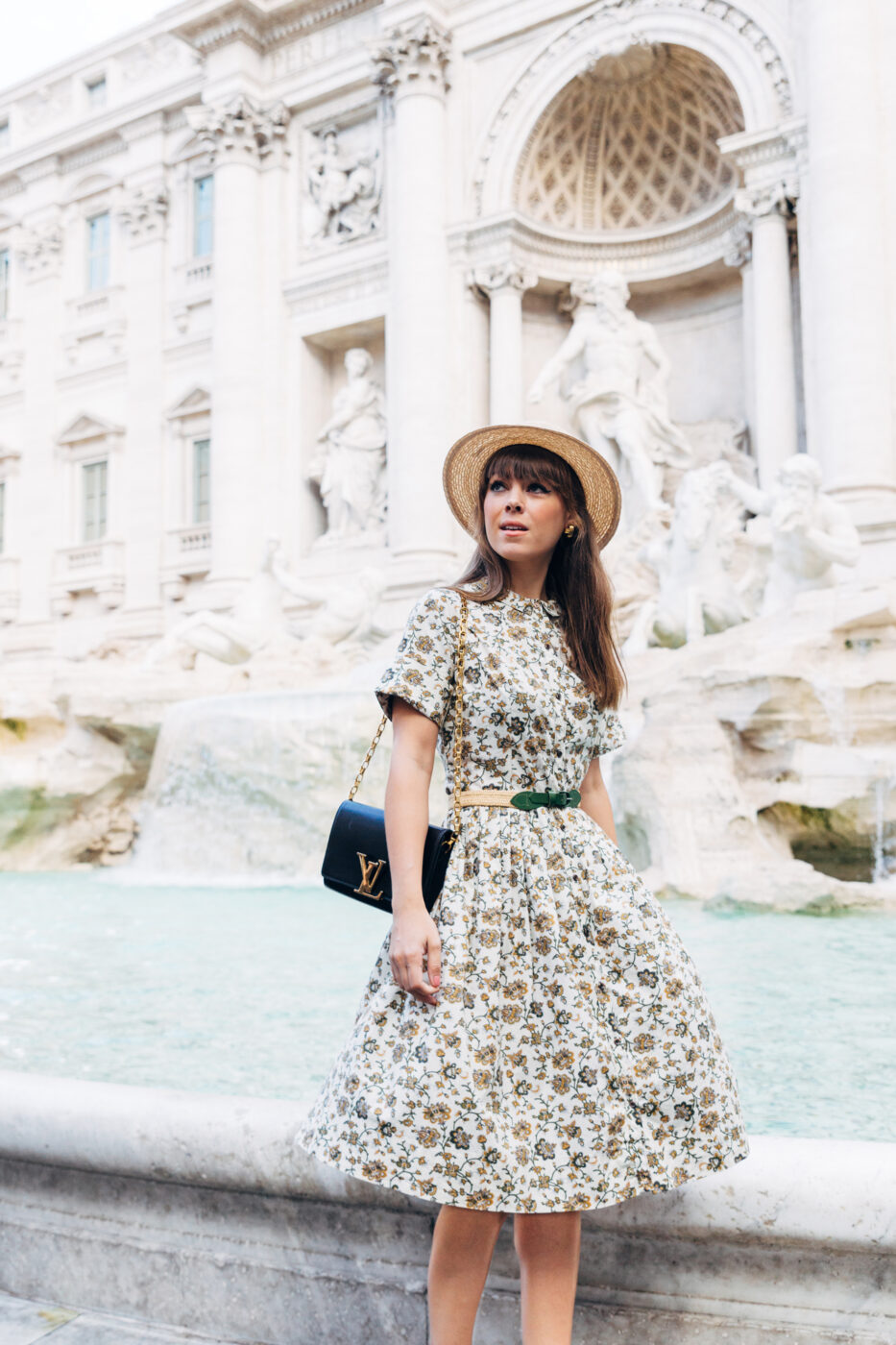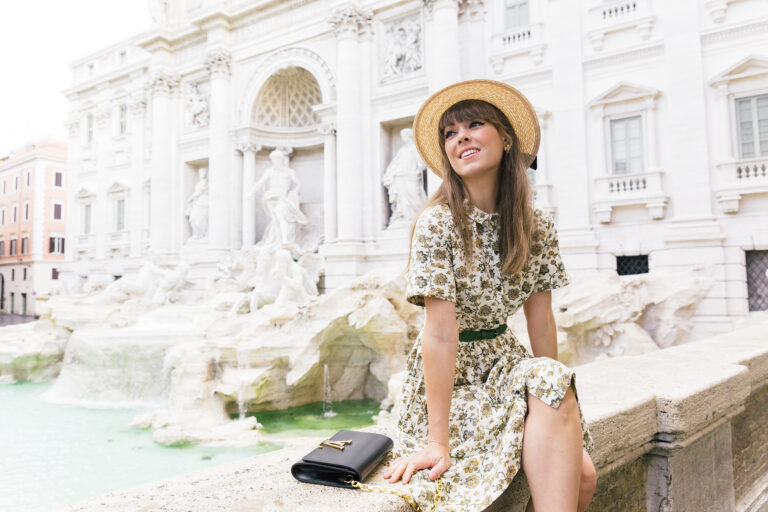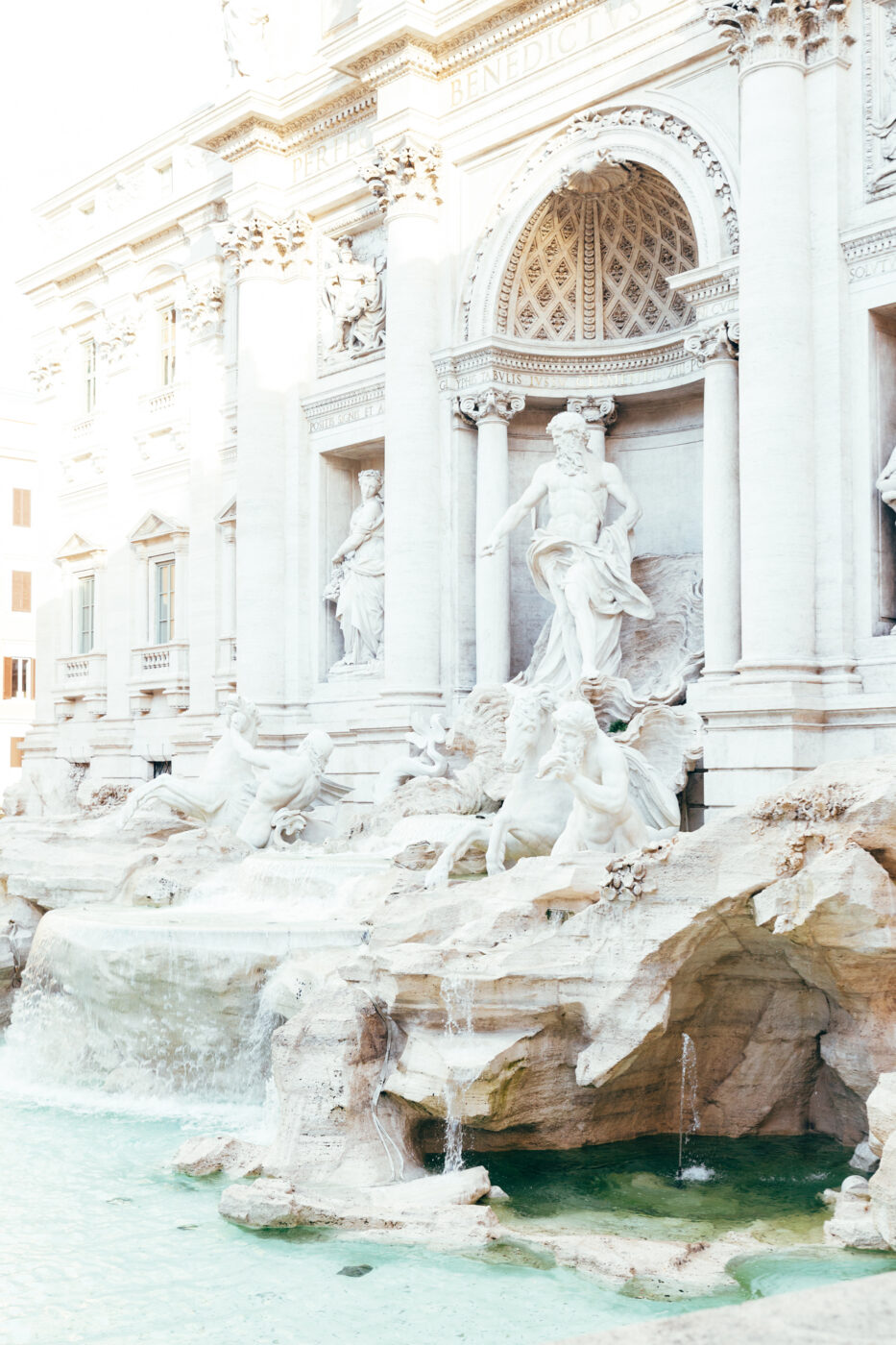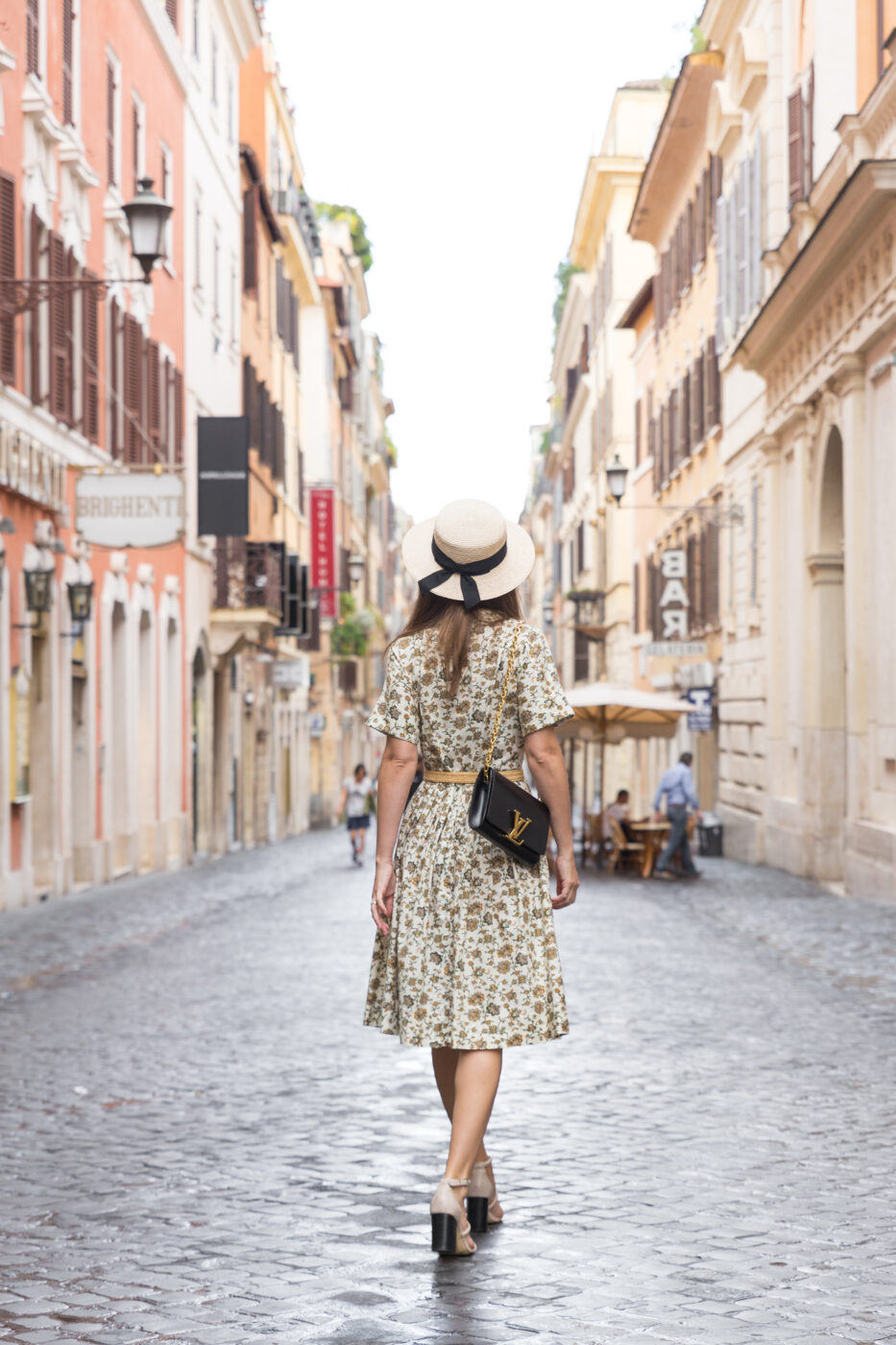 As the leaves begin to change, there's nothing I love more than revamping my wardrobe for fall. With a new season comes the opportunity for new trends and new possibilities. I'm such a big advocate for classic fashion and there are some silhouettes that will never go out of style. Lately, I've been loving on the iconic 50's dress. It's fresh, it's flirty, and it's incredibly fun. It's also such a timeless look – especially when you're strolling alongside the Trevi Fountain!! Dress it up for your next date night, or dress it down for a full day of exploring. Whatever your style, there are a million and one ways to rock the iconic flirty 50's frock and I'm here to share a few of my favorite tips!
Length Matters
When it comes to the iconic 50's silhouette, the length is vital. The most flattering styles and hemlines traditionally sit just below the knee. They give you length, while still managing to show some skin! Too long, and you run the risk of swimming in your fabric. Too short, and you defeat the purpose of the swing dress. Make sure when you're looking for the perfect 50s dress, you find the dress that hits your leg in all the right places.
It's a Cinch
One of the biggest mistakes I see when attempting the 50's dress is too much fabric. In order to accentuate your gorgeous figure, use a belt or some sort of tie to cinch the waist. The key is to cinch the waist so it feels relaxed – you never want it to be too tight! Opt for a simple belt that brings out the best in your dress!
Accessorize!
The only thing that makes a classic look even better is a wide array of incredible accessories. It really gives your look character. Have a more classic style? Opt for a structured handbag and a wide-brimmed hat. Ultra Femme? Try on a pair of ballet-inspired Mary Jane's for a girly vibe. A little more bohemian? Accent your dress with layers of gold bangles to give it a more modern feel!
Whatever your style, don't be afraid to rock this incredible silhouette for fall. If it's done right, it may just be your favorite wardrobe staple for cooler weather!
Photos by Fred Cipoletti.