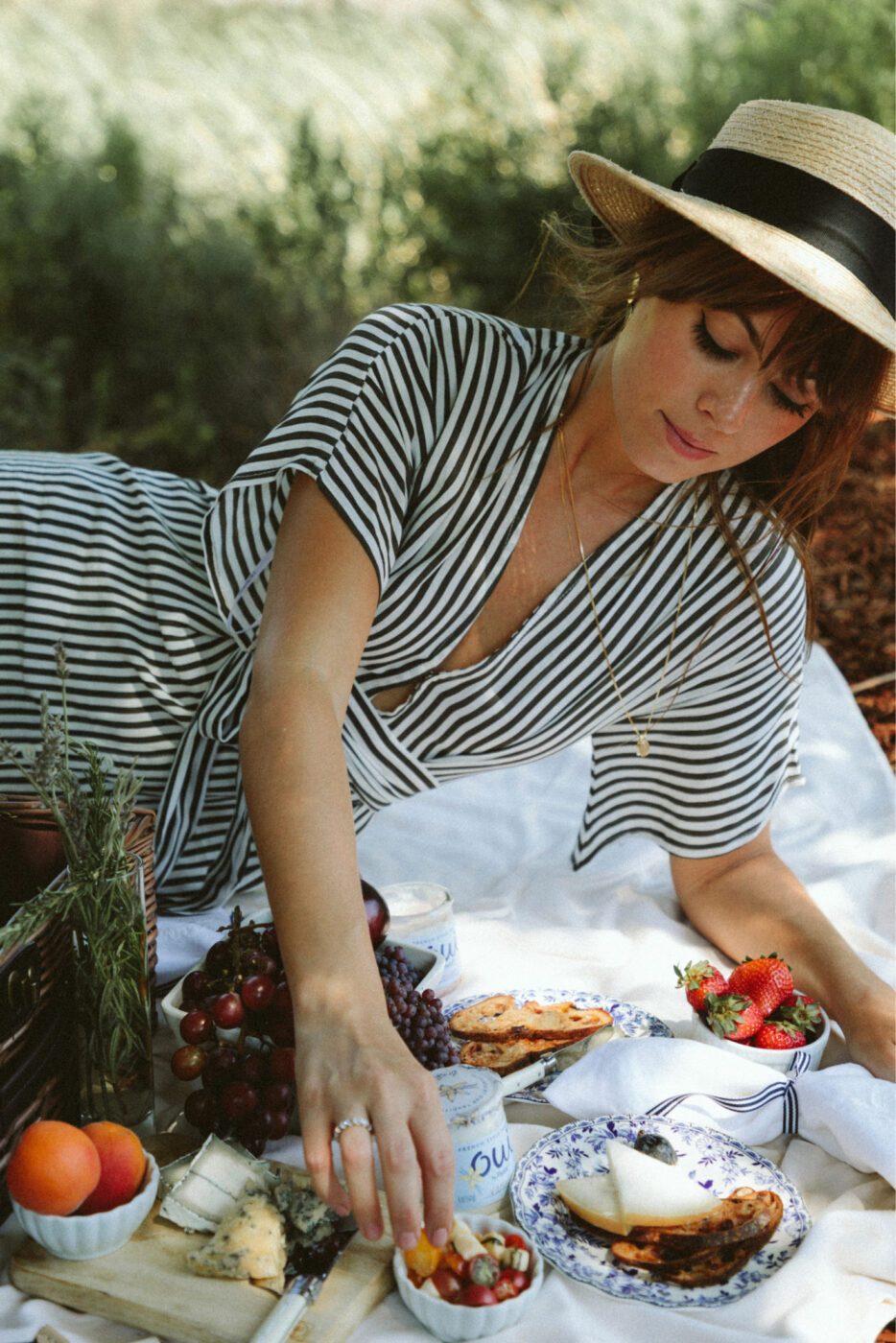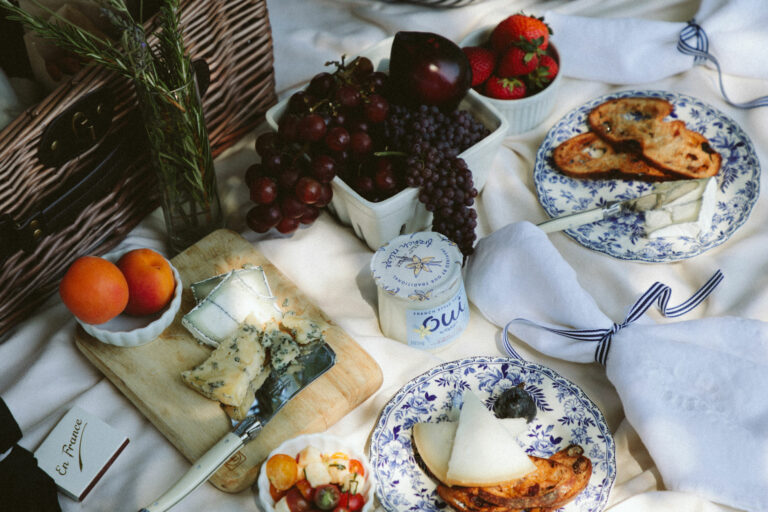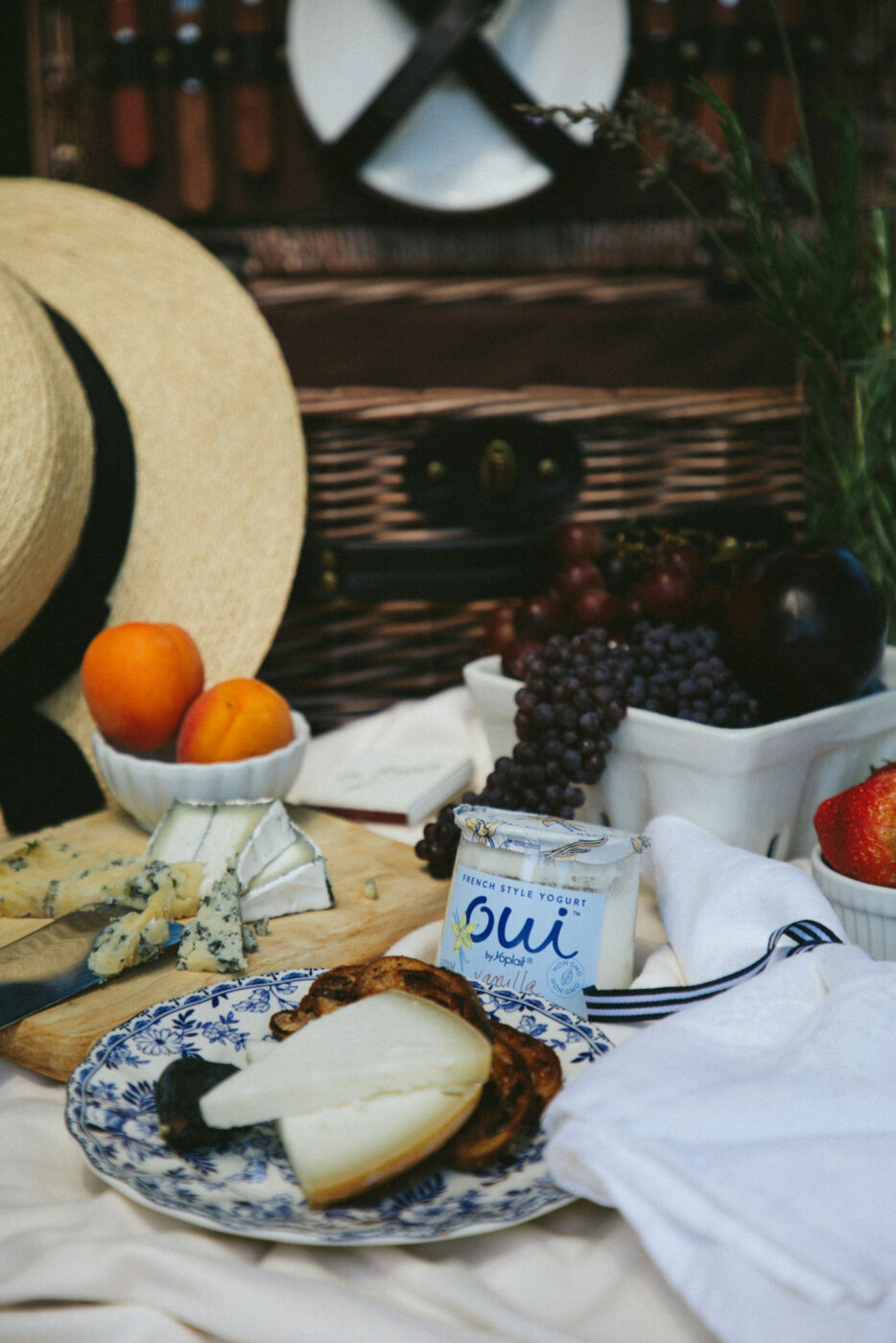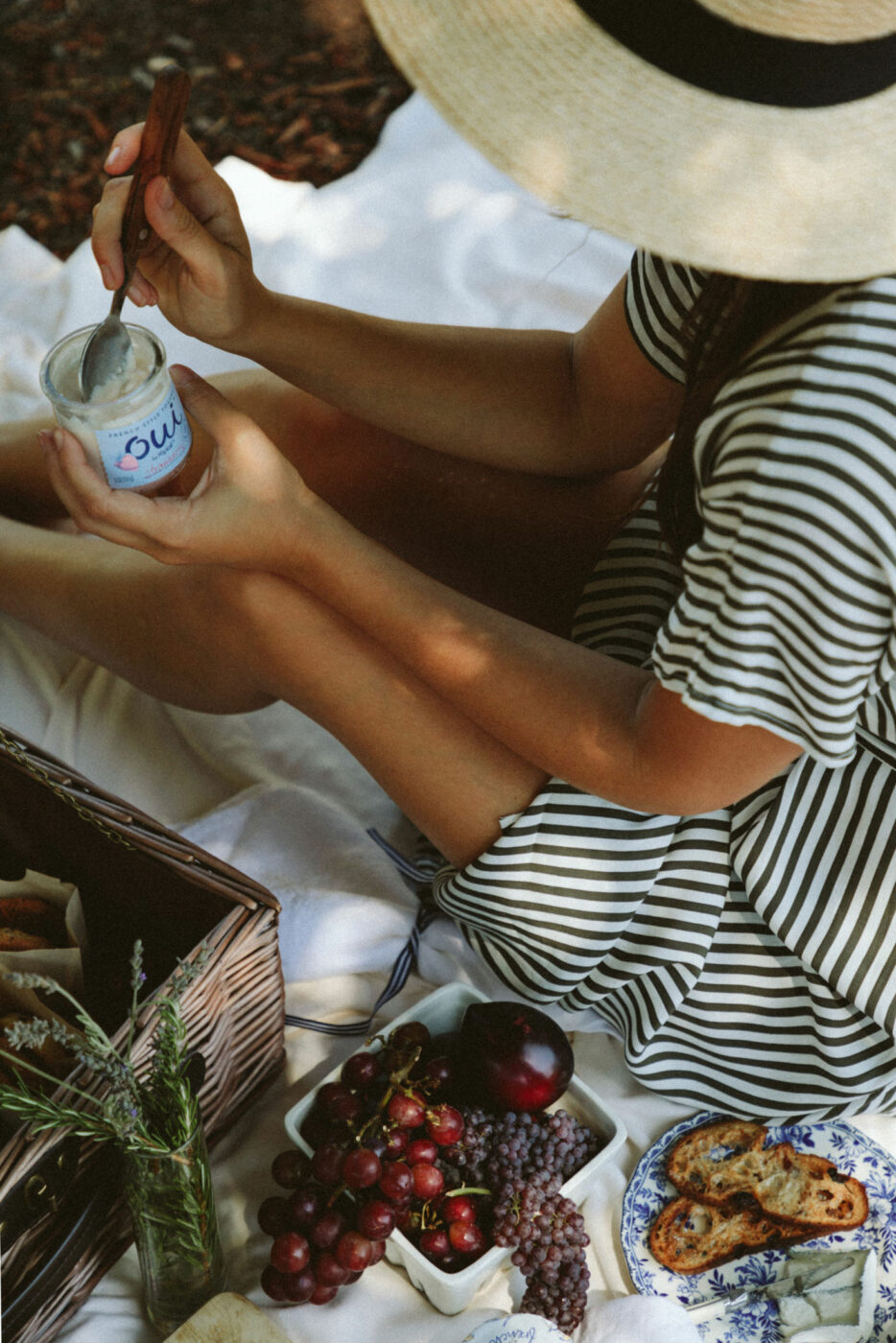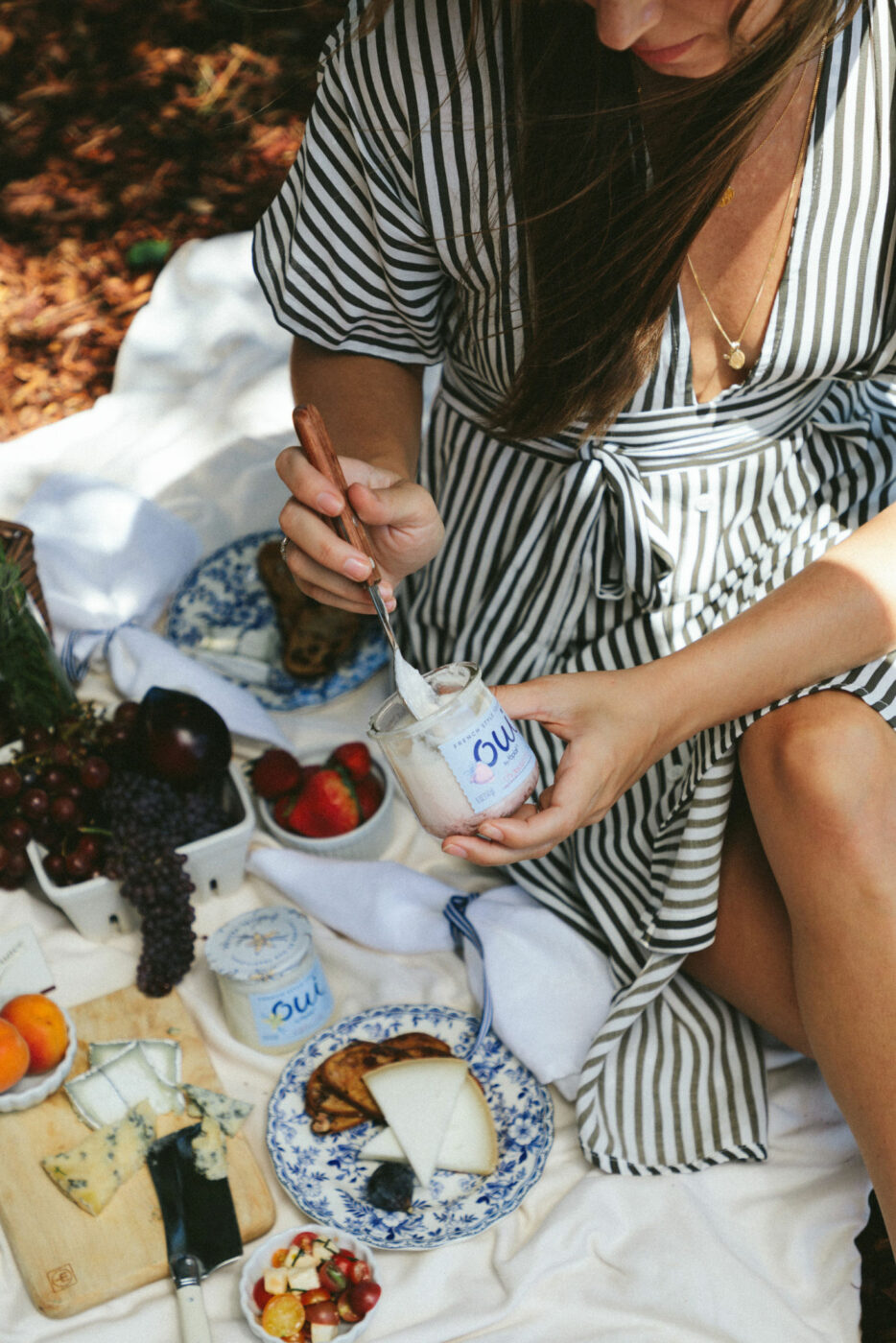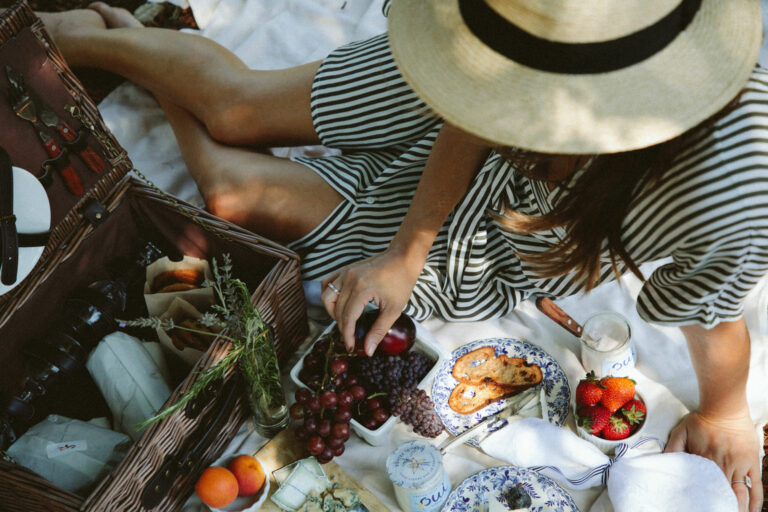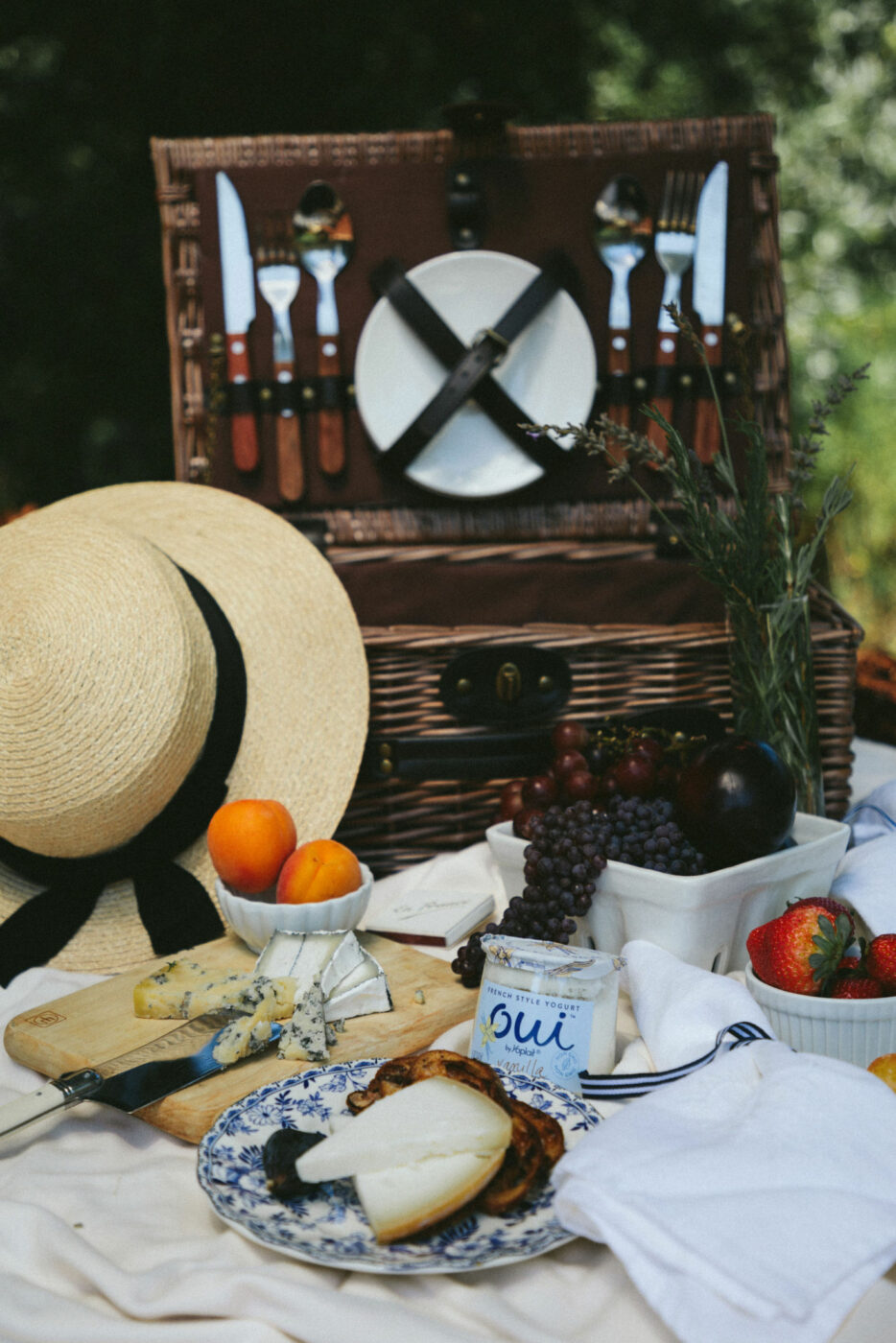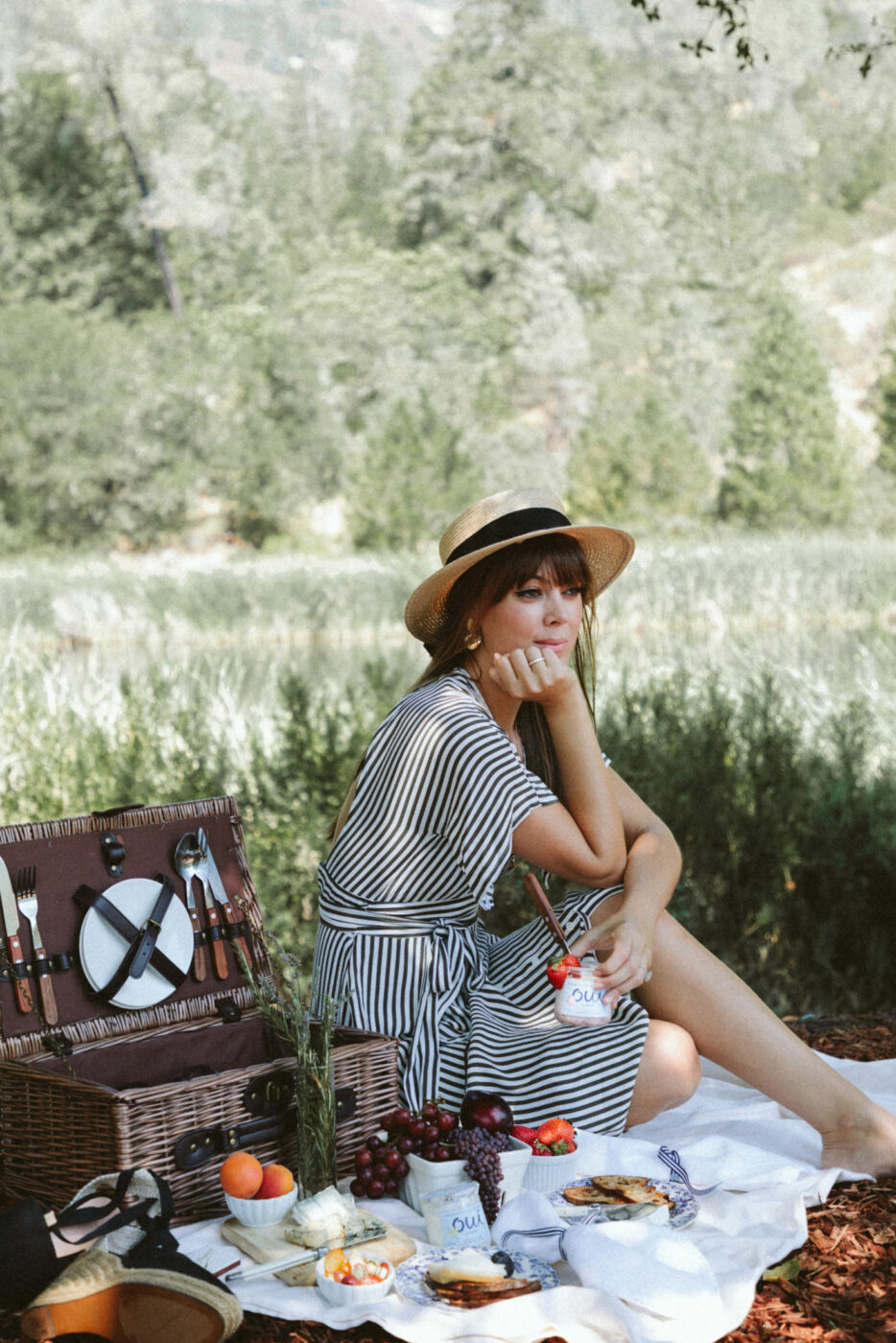 Ever since Freddie and I started dating, we've always shared an immense love for 3 things: travel, dates, and food. Especially when a meal was shared together outside. There's something endlessly romantic about dining al fresco, and we always try to incorporate it when we're away from home. Whether it's rays of sun shining through, or a sky full of stars, we love the energy you get from being outdoors and slowly savoring a delicious meal.
While in California's wine country last week, we opted to create a beautiful yet simple picnic to eat among the rolling hills and vineyards. After picking up fresh items from a local farmer's market and then my beloved Oui by Yoplait French Style yogurt, we felt like we were transported back to the French countryside. One of my favorite places on Earth! The new yogurt has no artificial flavors and is sold in an adorable glass pot, so it was the perfect touch to top off our picnic.
Other than food, we were sure to pack a blanket – obviously! – music, sunhats, and of course, our girl Margo was there to enjoy the relaxation and vineyard views. And that's it! Sometimes the most simple things in life are the best, aren't they? We'll be back in France next month, and I can't wait to recreate this blissful scene.
Do you enjoy dining al fresco as much as moi?