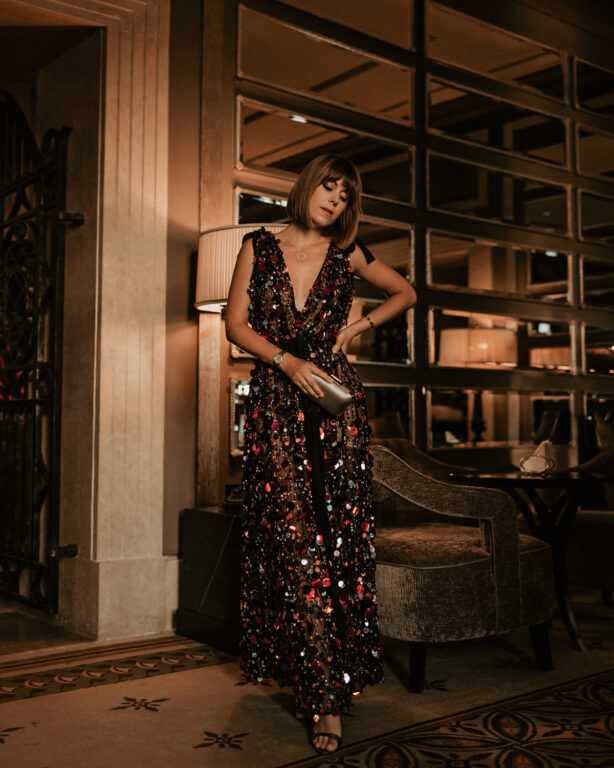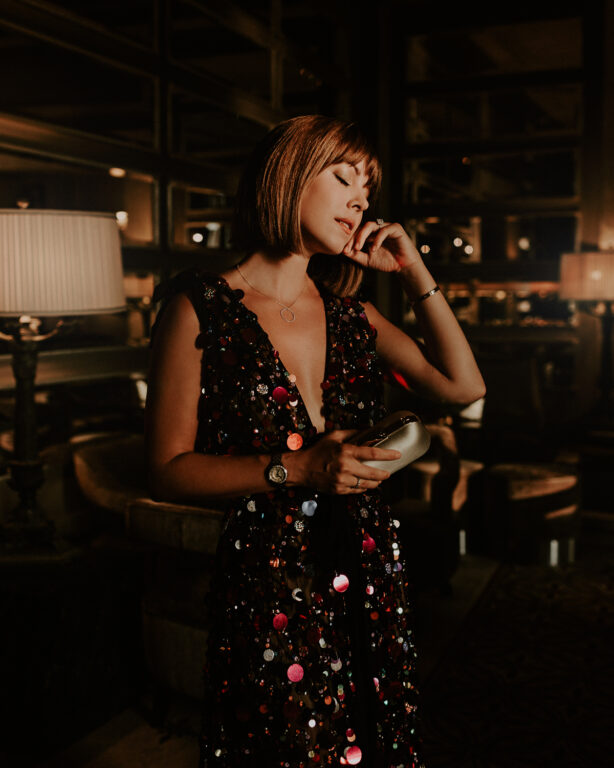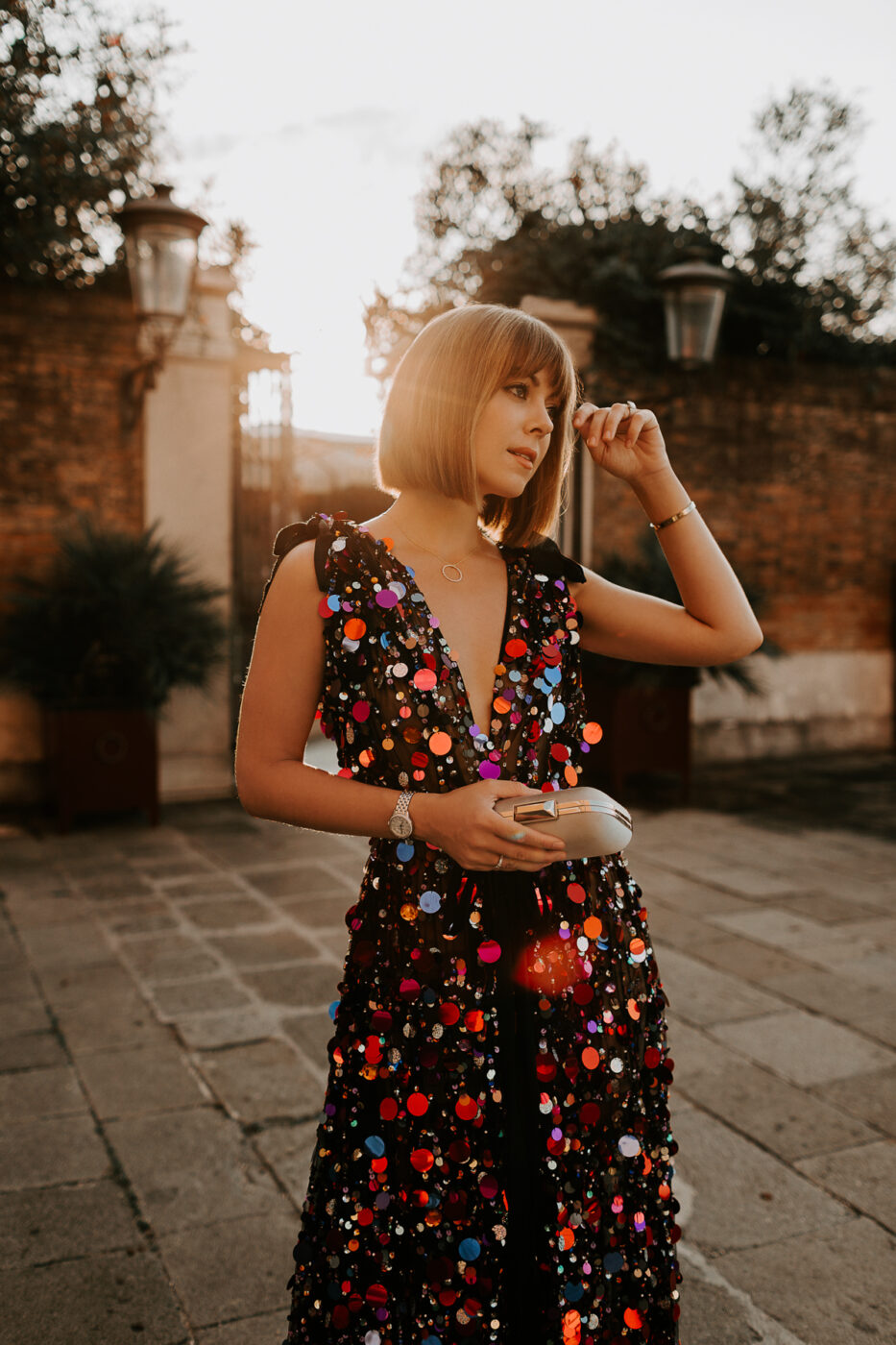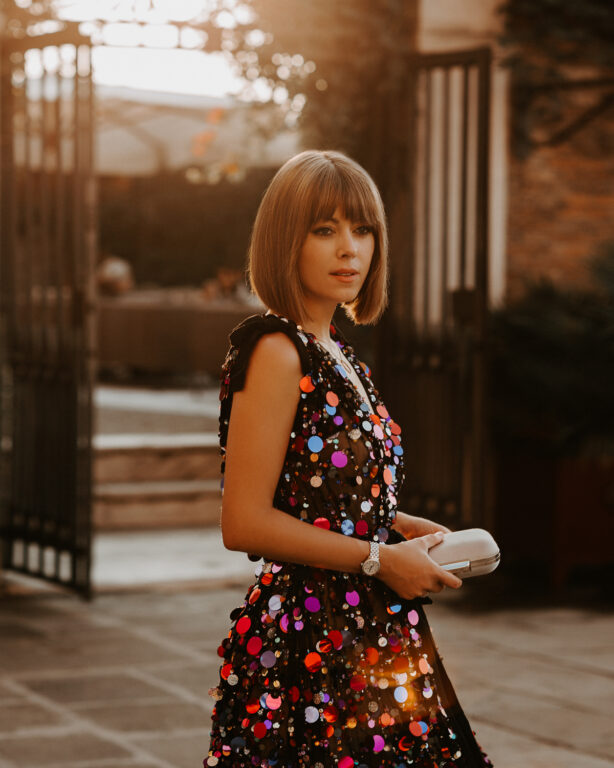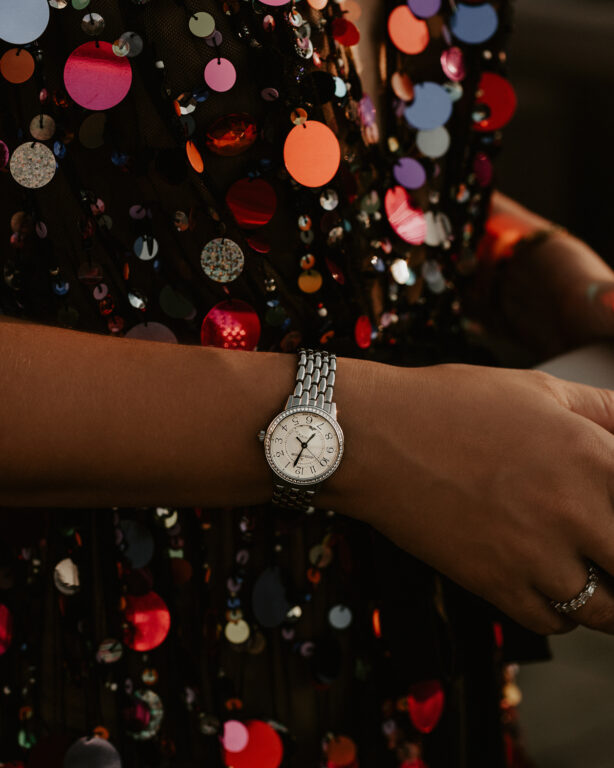 While sequins used to be reserved for the annual holiday party or NYE soiree, these days, you can make the look memorable no matter the date on the calendar. Take for example this exquisite Carolina Herrera gown that I was honored to wear while during our recent trip to Venice. It was the height of summer, yet sequins felt like the perfect choice for a special evening.
So what makes sequins wearable these days? I'm happy you asked! First up, the cut of the items that's drenched in sequins is incredibly important. Remember, these aren't your grandmother's sequins. Think about a low back or deep v to accompany the sequins – or trousers or a midi skirt. Take a cut that's on trend and then look for that cut draped in sequins. By following this equation, you're sure to feel fresh and of the moment. Don't only reach for sequins when they're on a long sleeve mini or a sweater that looks more holidays than anything else.
When in doubt, turn to a sequin meets sheer material. By showing a little skin beneath the glitz, you're adding freshness to the look. Plus, it adds youth that sequins can sometimes seem to take away if you choose a bulky sweater or the like.
Finally, the color and texture of sequins have come a long way. We're no longer seeing simply holiday colors or black when it comes to sequins; these days, look for a multitude of colors, even paired together like in this dress which I loooove. The mix of colors and size of sequins adds dimension while still giving homage to the look which has been around for decades (Studio 54 anyone).
For more of the fresh take on sequin, click click below!
Sequin Selects
Are you into the fresh take on sequin? Is it something you're wearing year round these days? Be sure to weigh in below!
Photos by Anya Sandul