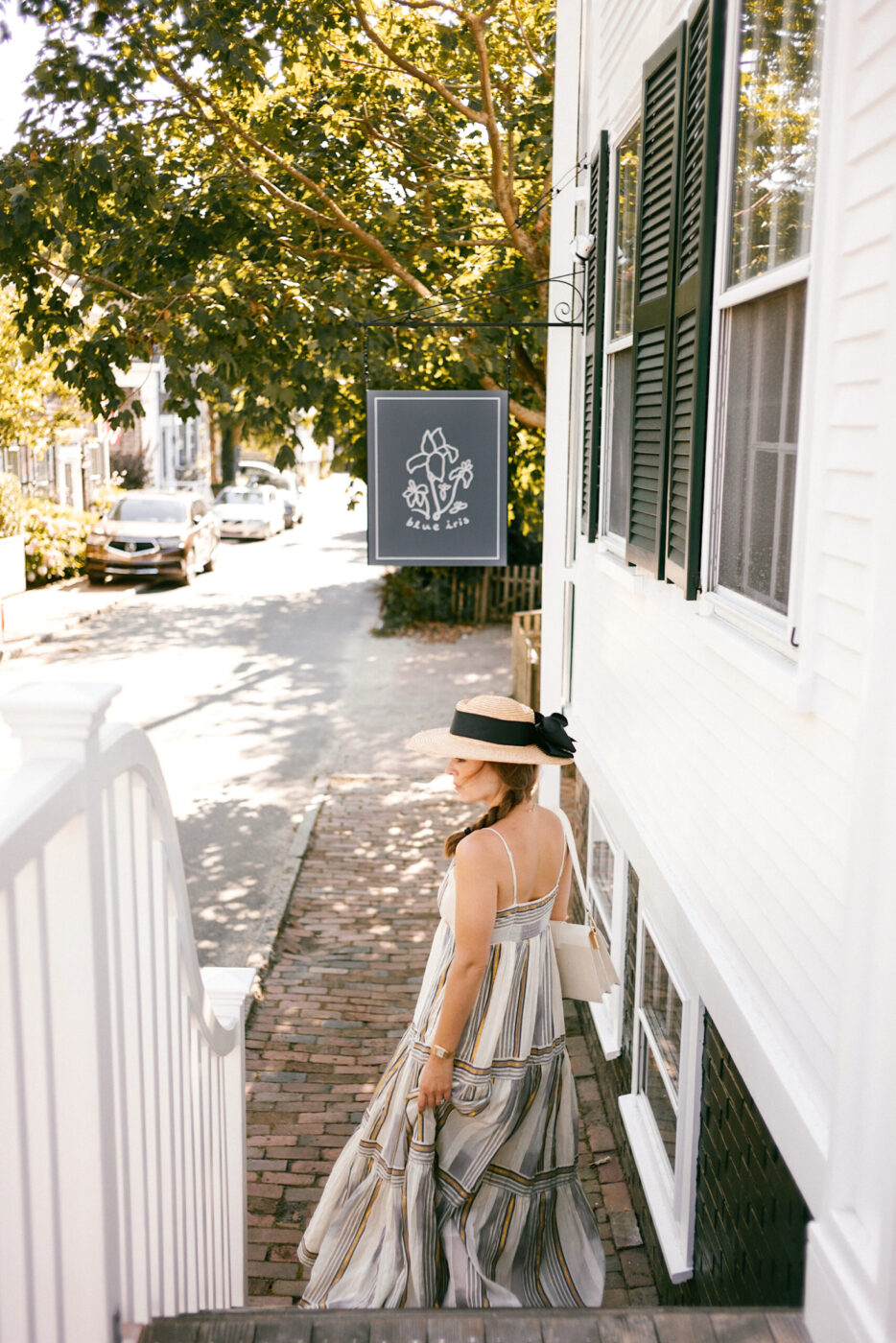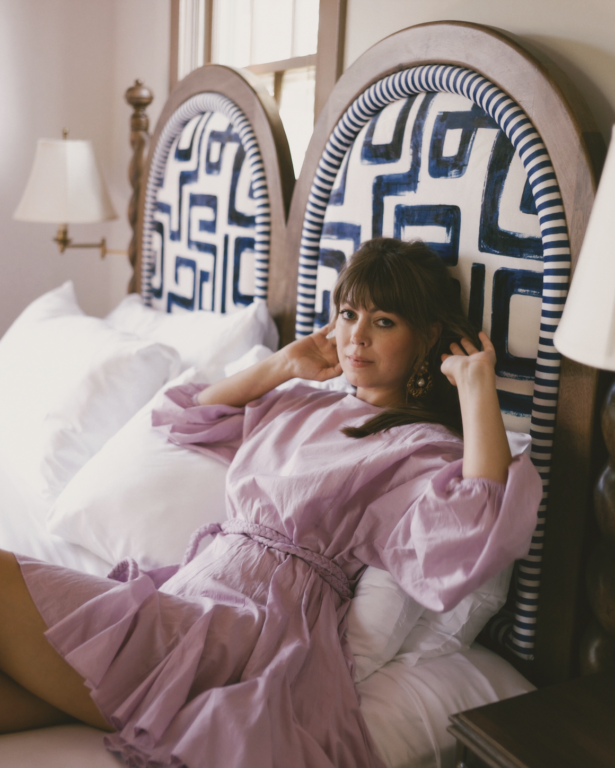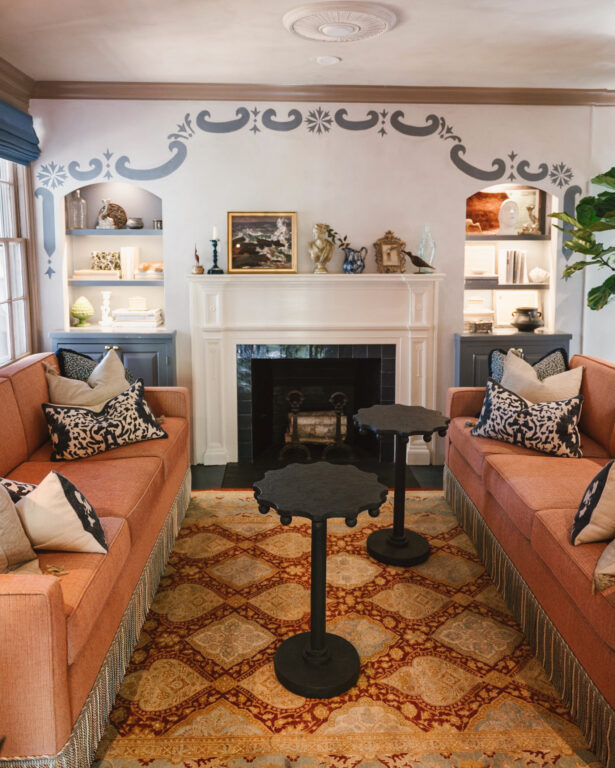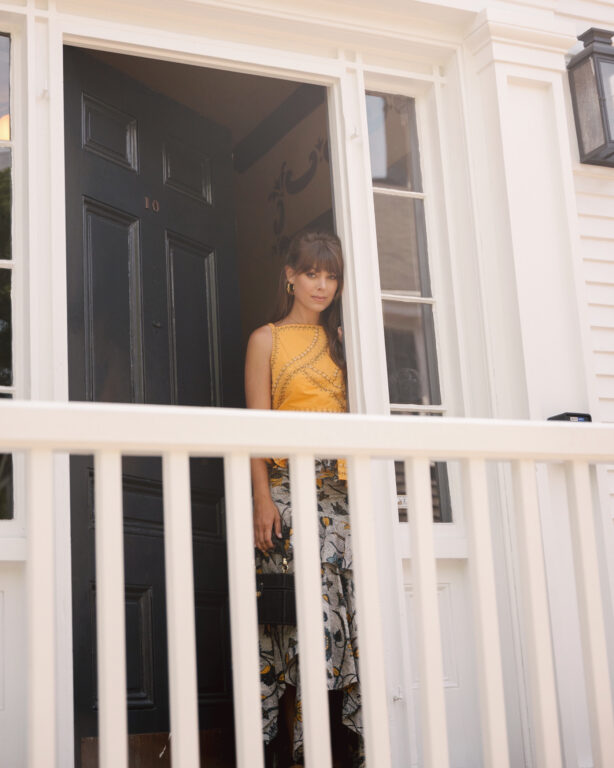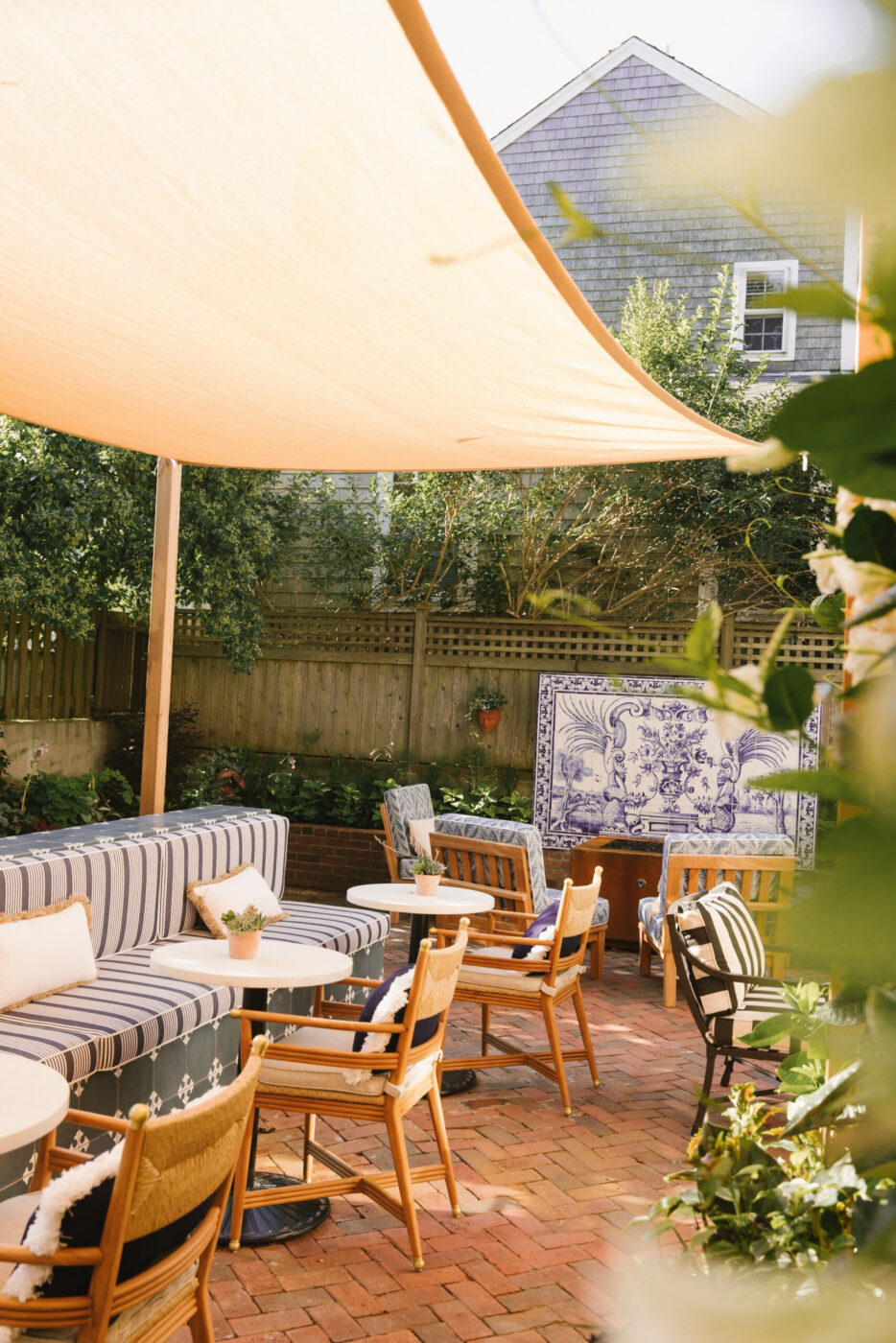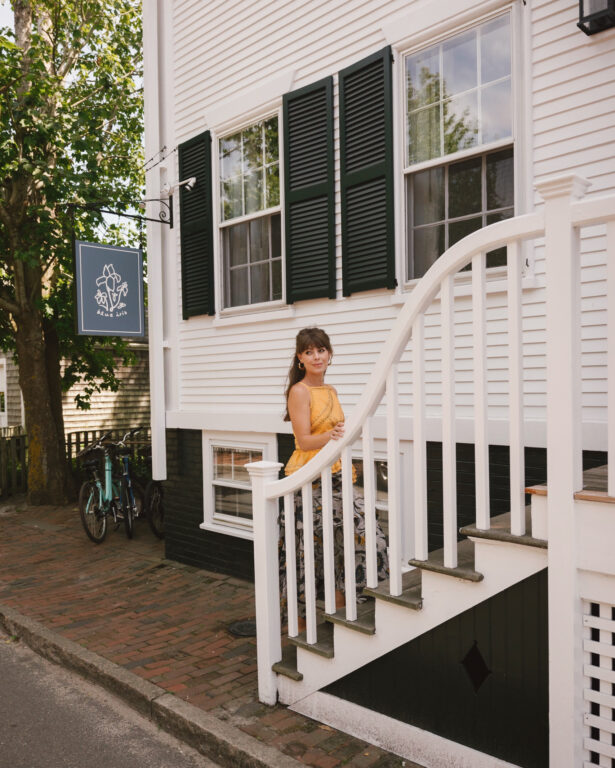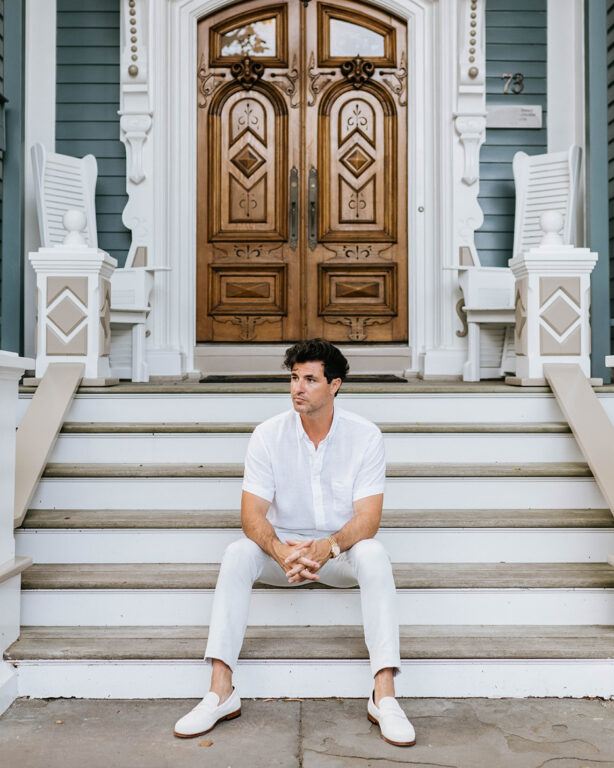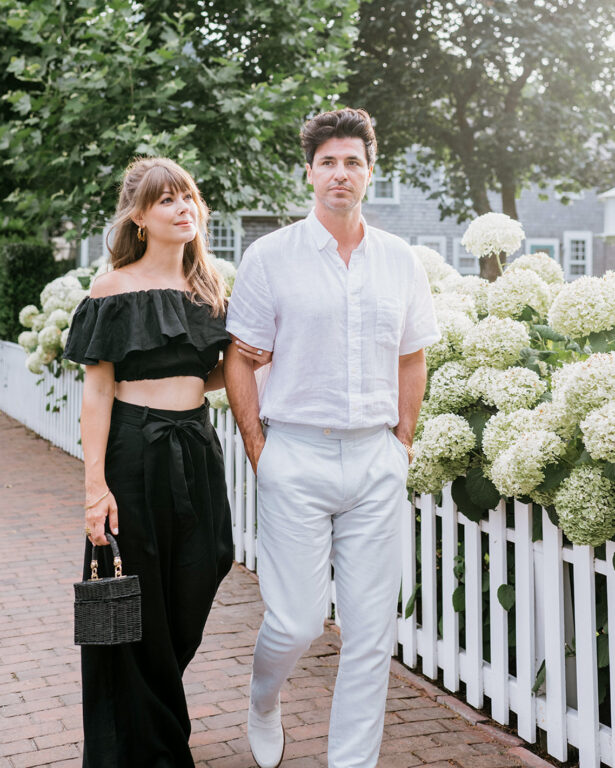 When talking about bucket list travel destinations, the salty, sea-kissed island of Nantucket has been at the top of mine. There's something cinematic, nostalgic and slightly mysterious about the soft grey shingle houses shrouded by blooming hydrangeas that drew me in. It's no secret that I'm an appreciator of all things rustic and traditional, and New England-style homes capture the essence of centuries past in a way that just hits differently. I've romanticized this place in my mind for years, so when the conversation came up about where we would spend our seven-year anniversary, I knew it had to be Nantucket.
The trip not only lived up to my expectations but exceeded them. We traveled from New York by Tradewind – they have a private airport in White Plains (about an hour out of the city) with a direct 45-minute flight into Nantucket making the trip super convenient. Upon arriving, we checked into Blue Iris, a charming colonial-inspired boutique hotel layered with fine art and antiques. Designed to reflect the love of the seaside, rustic Mediterranean design, and Portuguese pattern play, Blue Iris is Life House Hotels' latest creation on Nantucket. Just two weeks old, it was such a treat to experience this property that feels harmoniously situated with nature and sits in the heart of downtown, just blocks from shops, restaurants and the beach. We especially loved the lush garden patio for our complimentary morning coffee and breakfast – I couldn't help thinking the space would make such a pretty venue for an outdoor event! And if Blue Iris is booked, try their sister property, Life House which is just down the block.
One of the biggest surprises, however, came from our culinary experiences. Island eating can be hit or miss and in a traditional town like Nantucket, I was afraid the dining wouldn't be on par with what we were used to in New York. Couldn't have been more wrong. From dinner at Dune to breakfast sandwiches at Born & Bread Nantucket, we were oohing and ahhing over it all. I created this Yelp collection with over 28 recommendations for everything from coffee to sushi to your traditional New England Style lobster roll – Cru was one of our favorites! Whether it's your first time going or the tenth time, I hope you find some gems in this list!
Our days were spent antique shopping and beach basking – and don't forget to schedule some time for an afternoon nap, the island just has that sleepy time effect! We can't wait to turn Nantucket into our yearly family summer trip – Lucy will definitely be joining next time – it was so family-friendly!
And if a family shoot is something you're keen on booking, Ali Eigo took these photos of us for our campaign with Banana Republic. She moonlights as a wedding photographer and her work is just beautiful, check out her Instagram here and let her know I sent you!