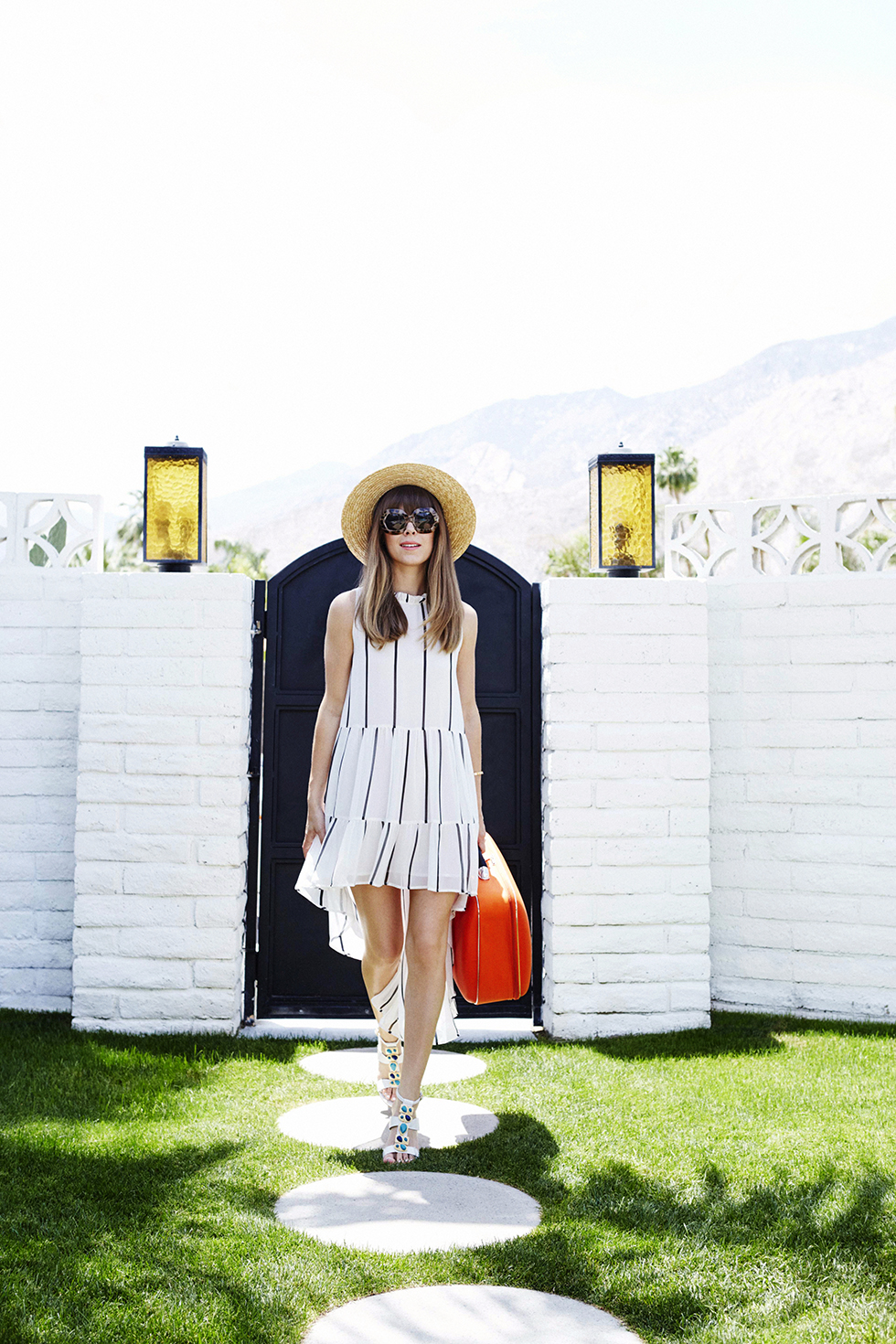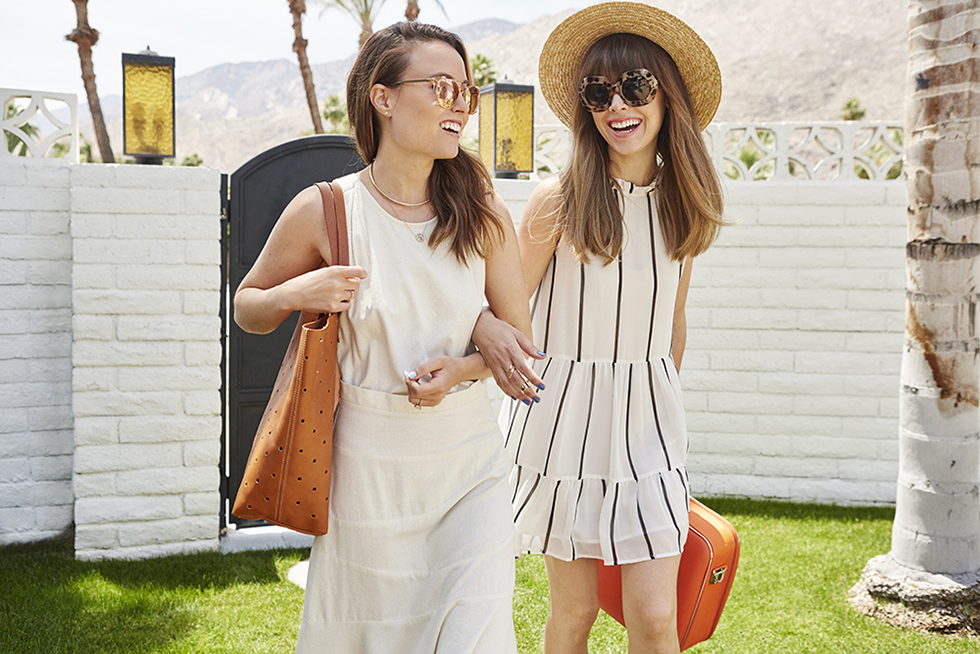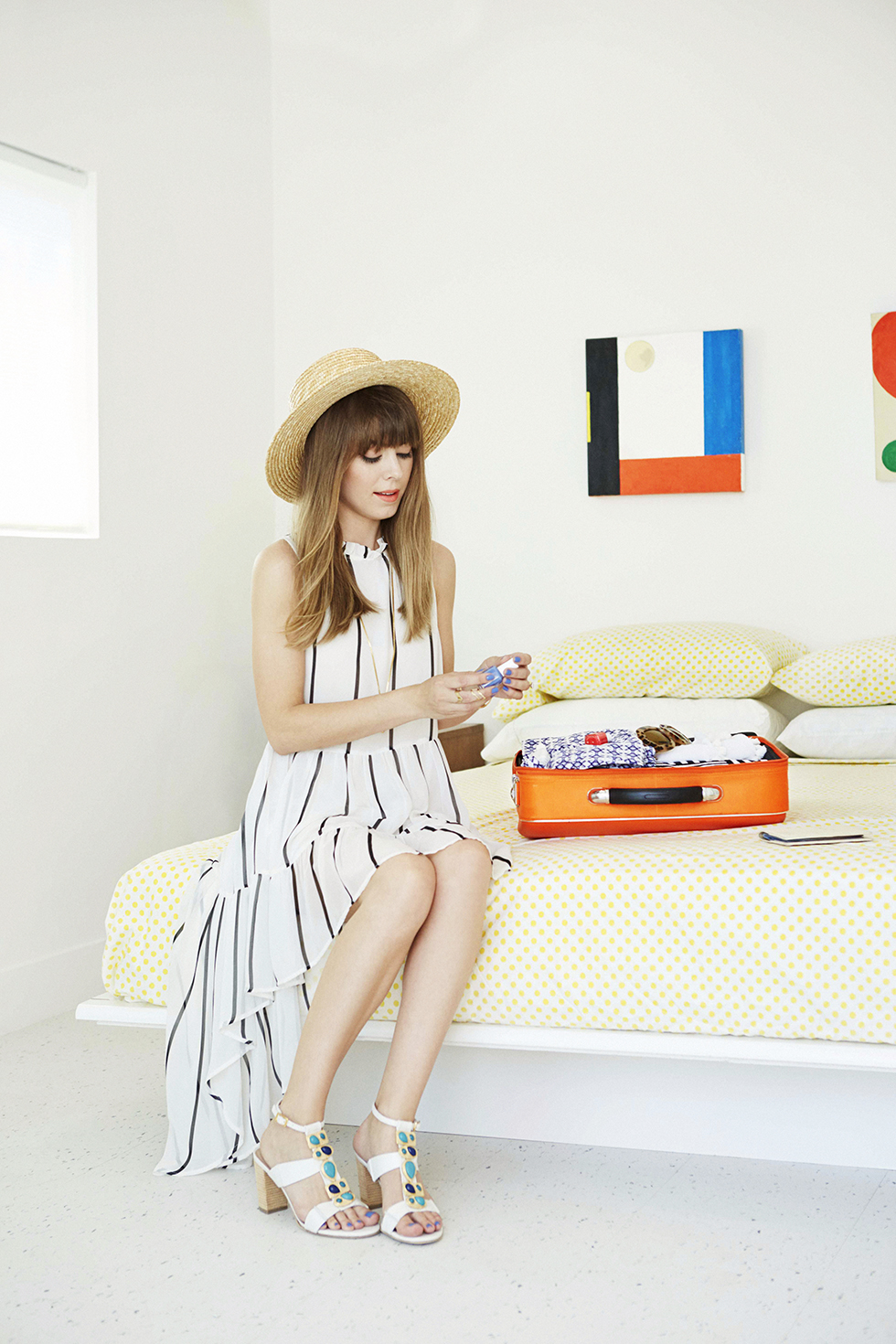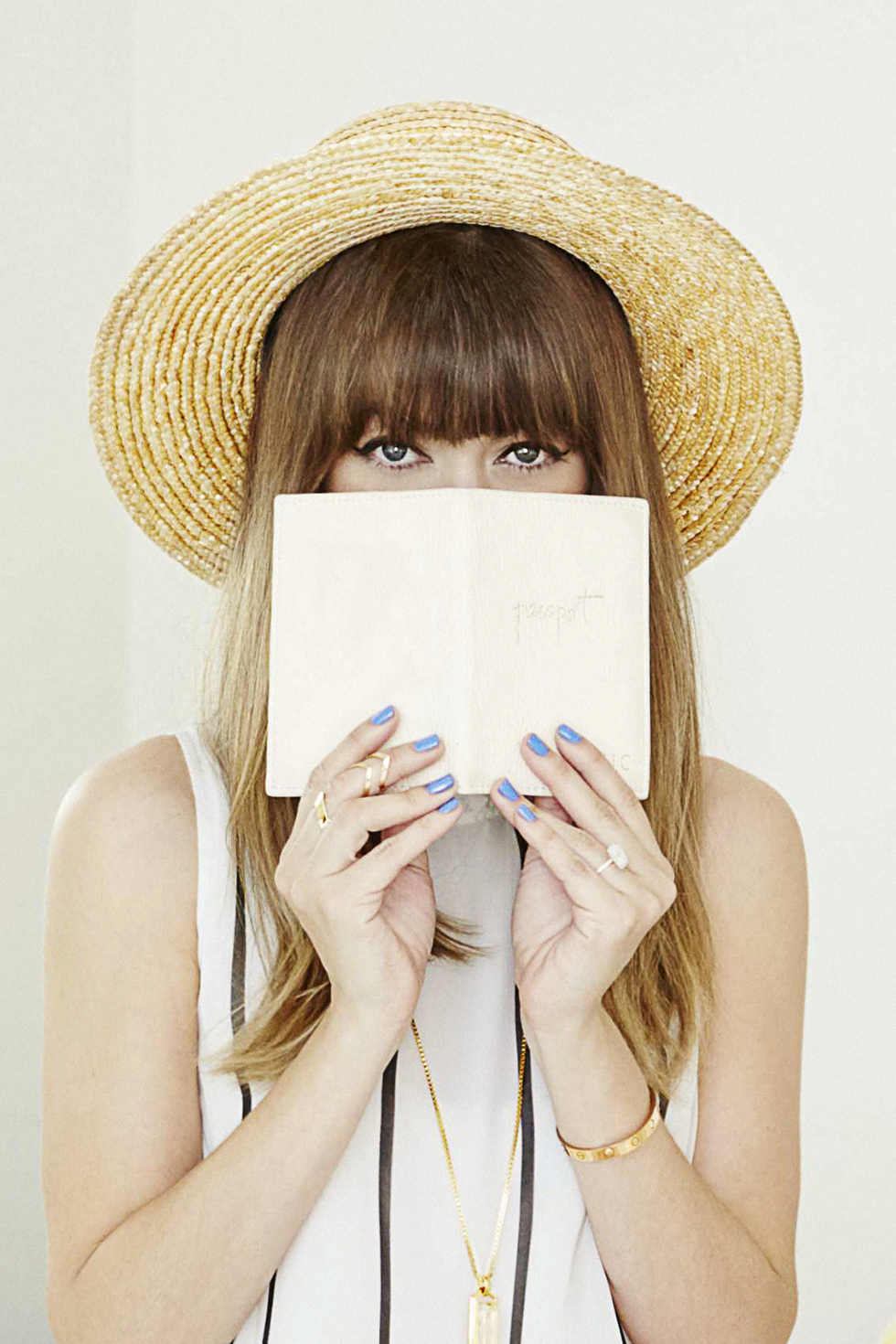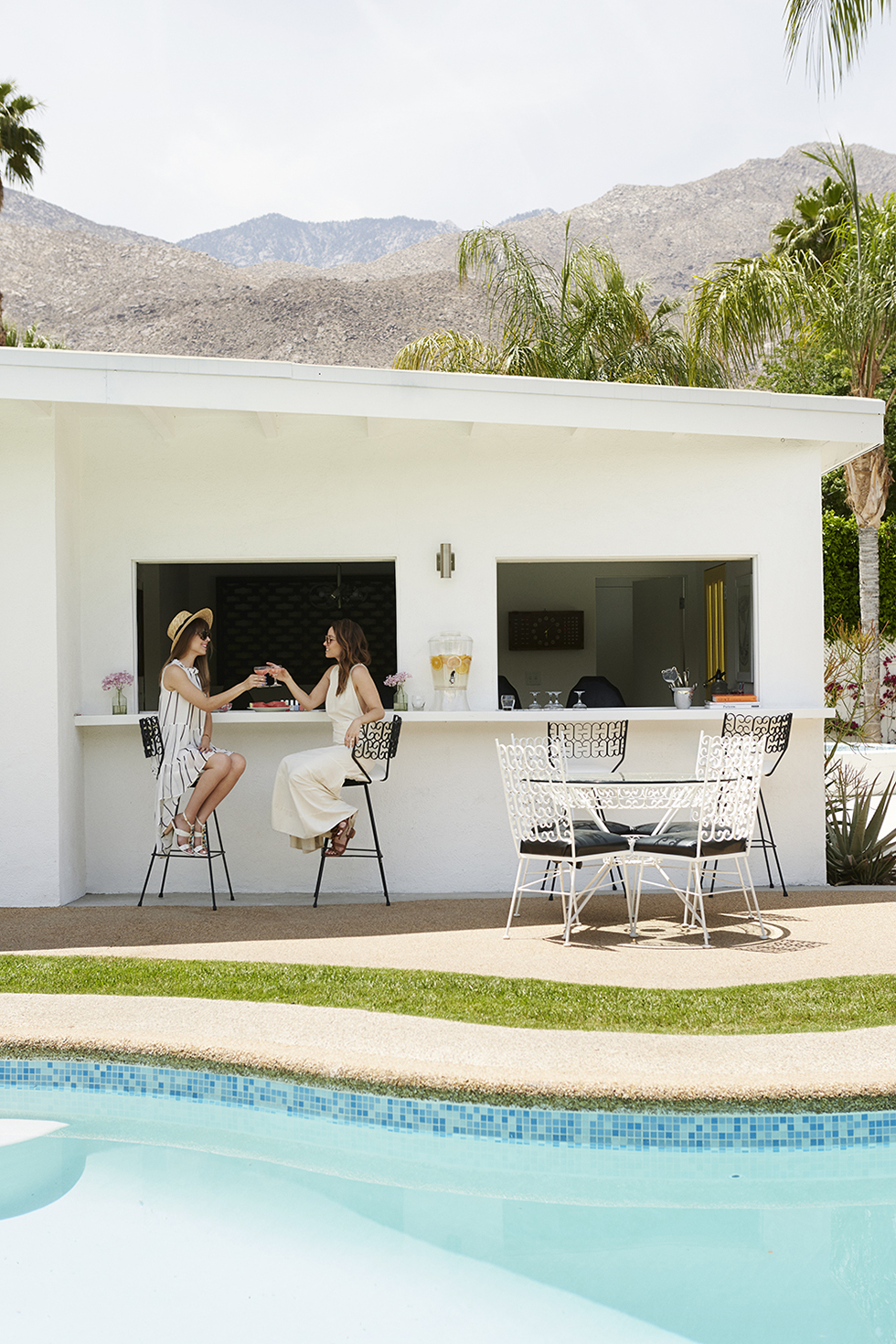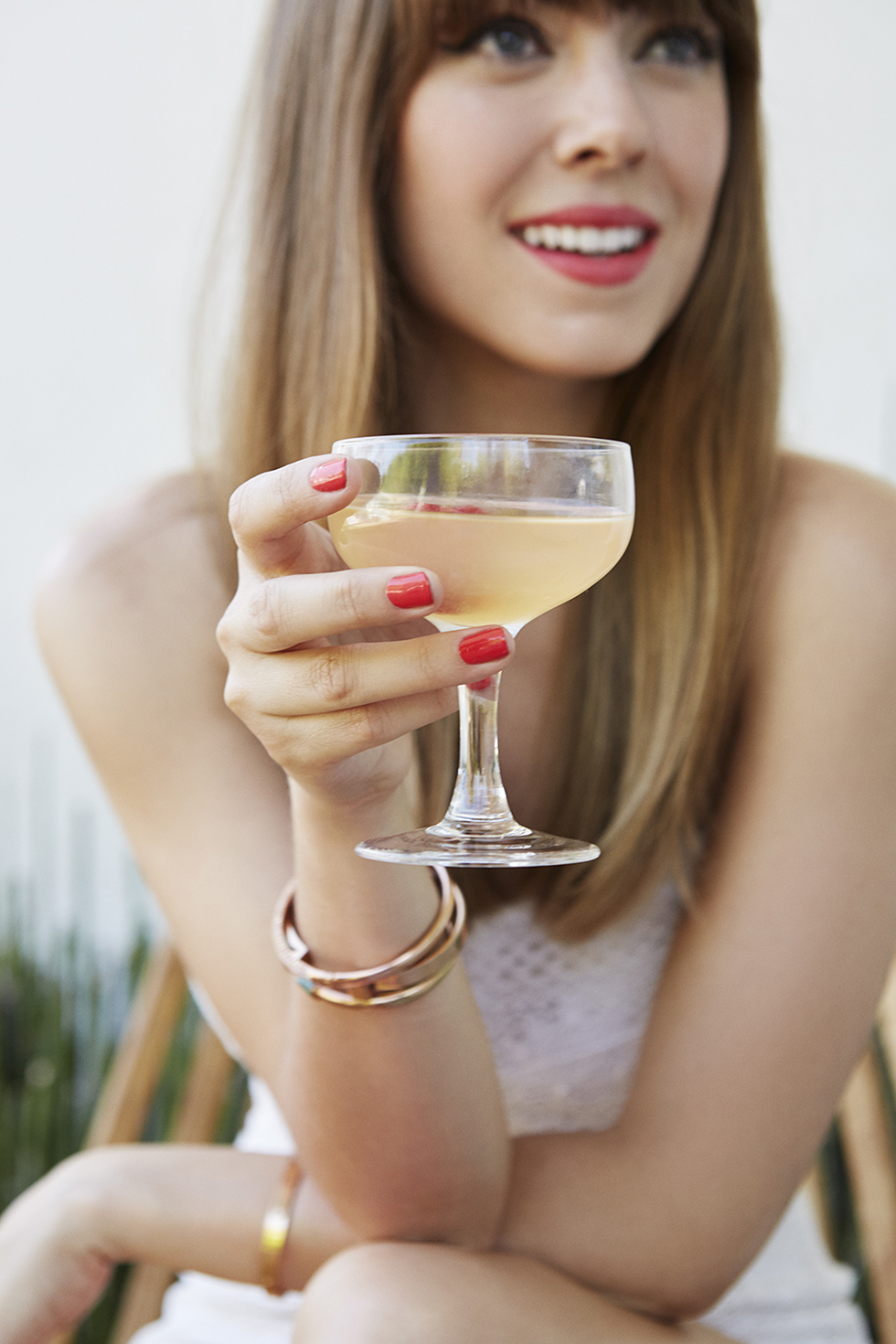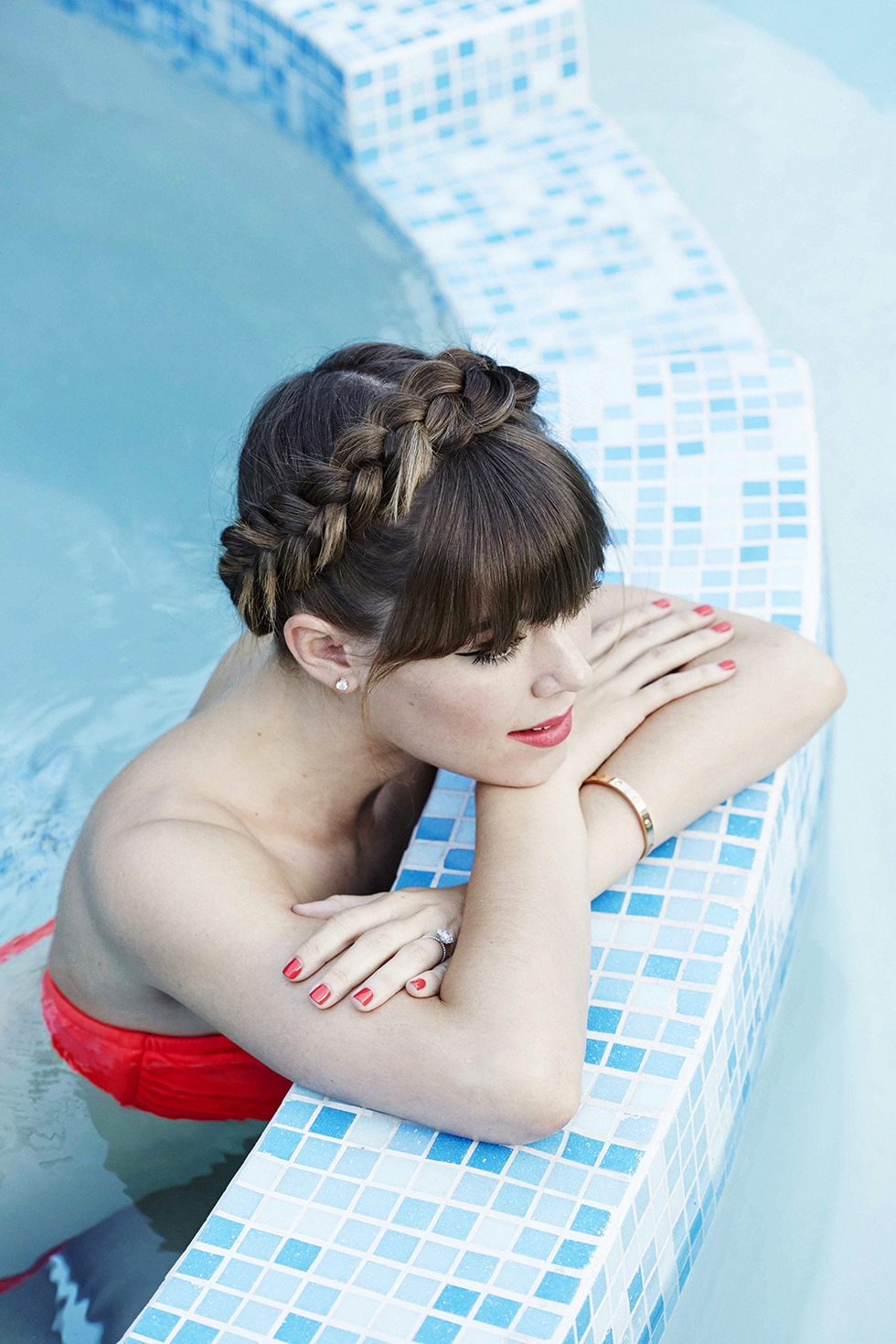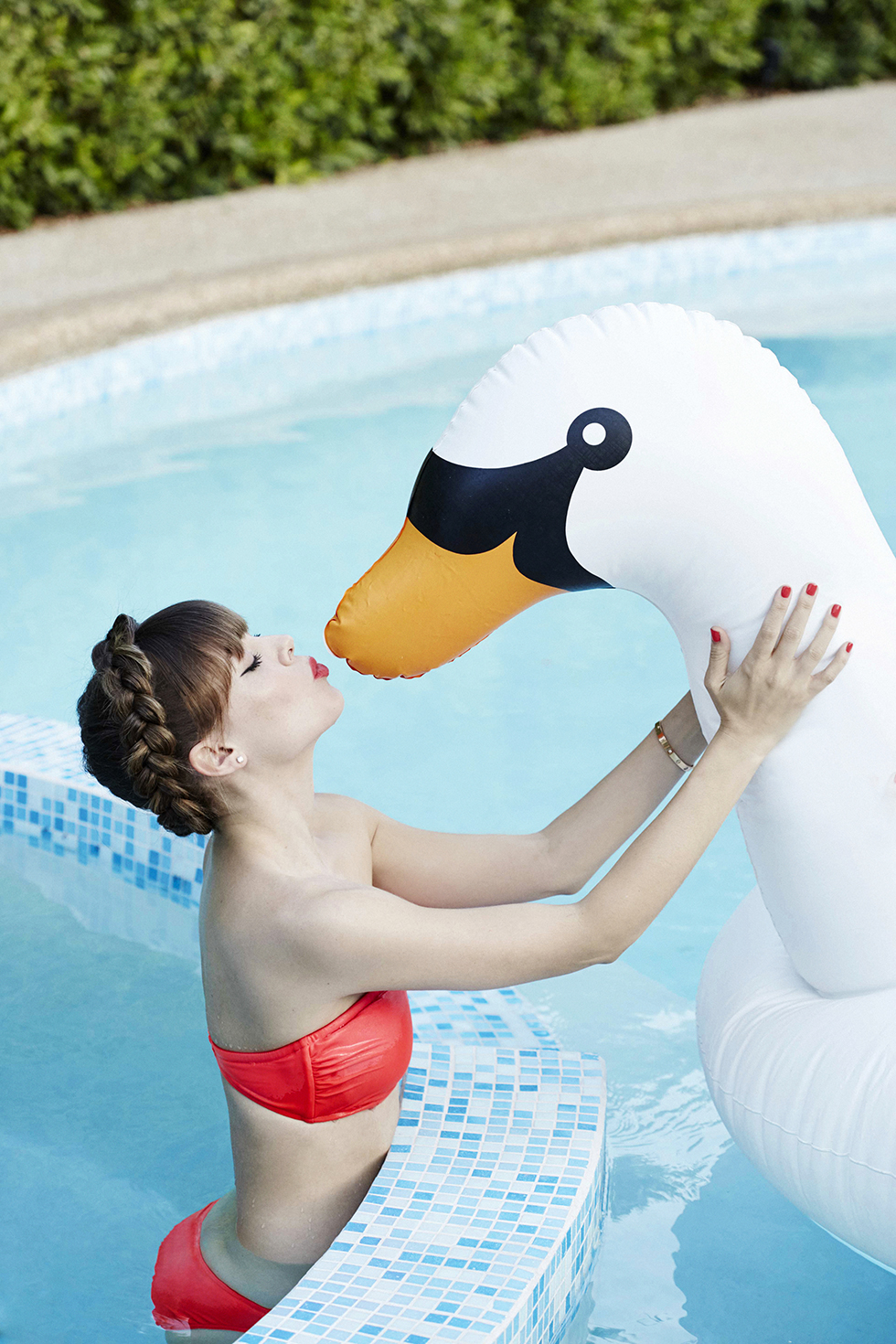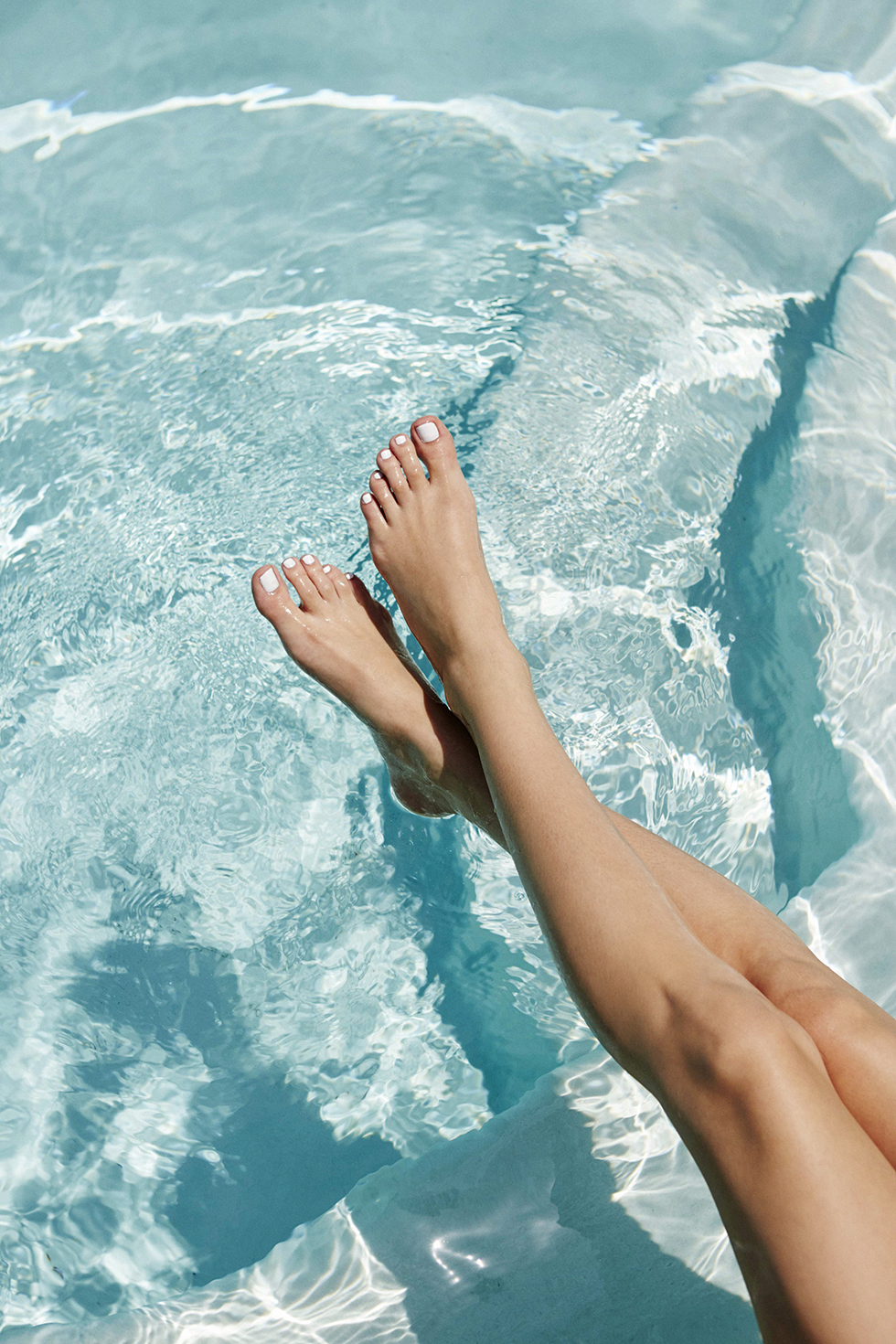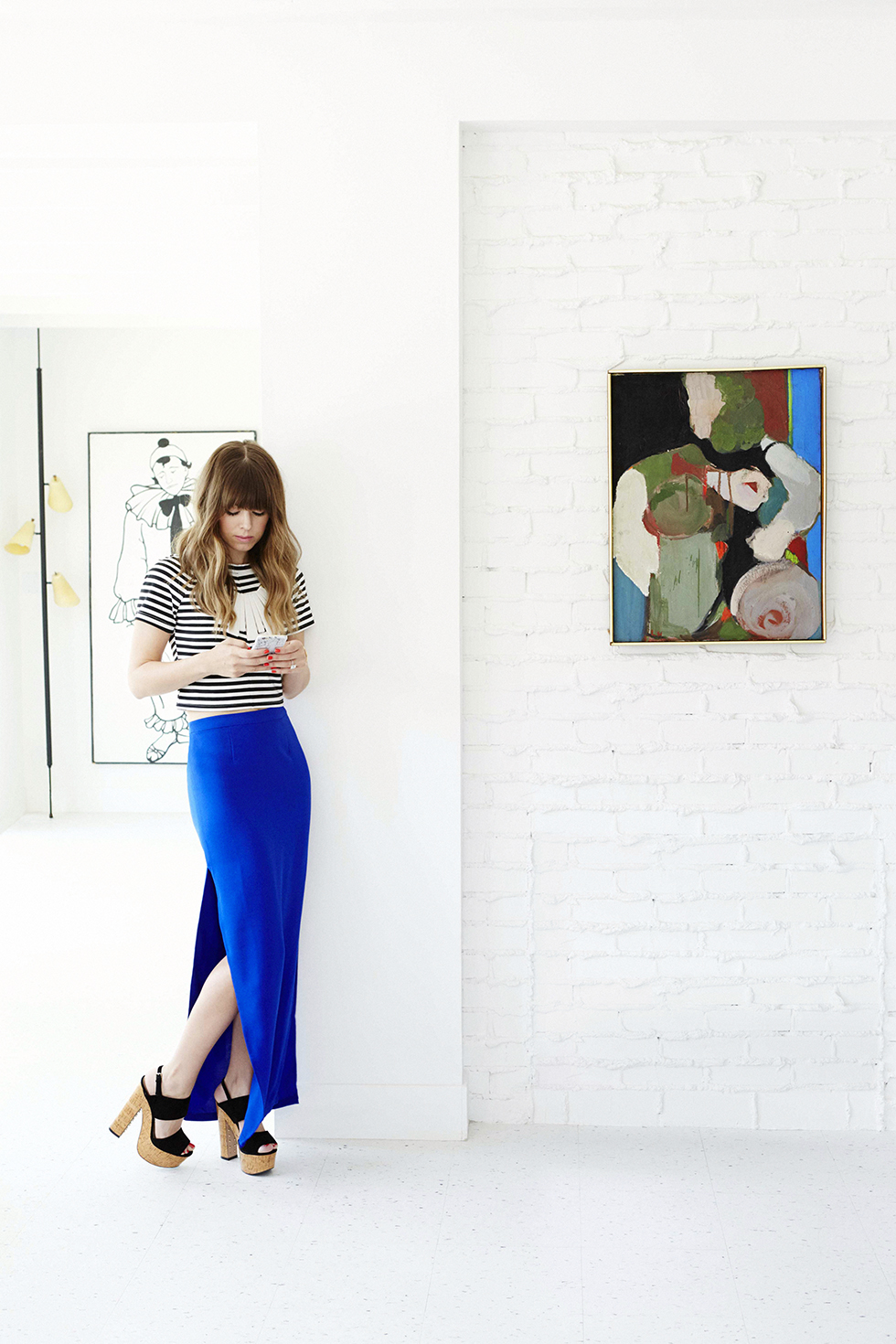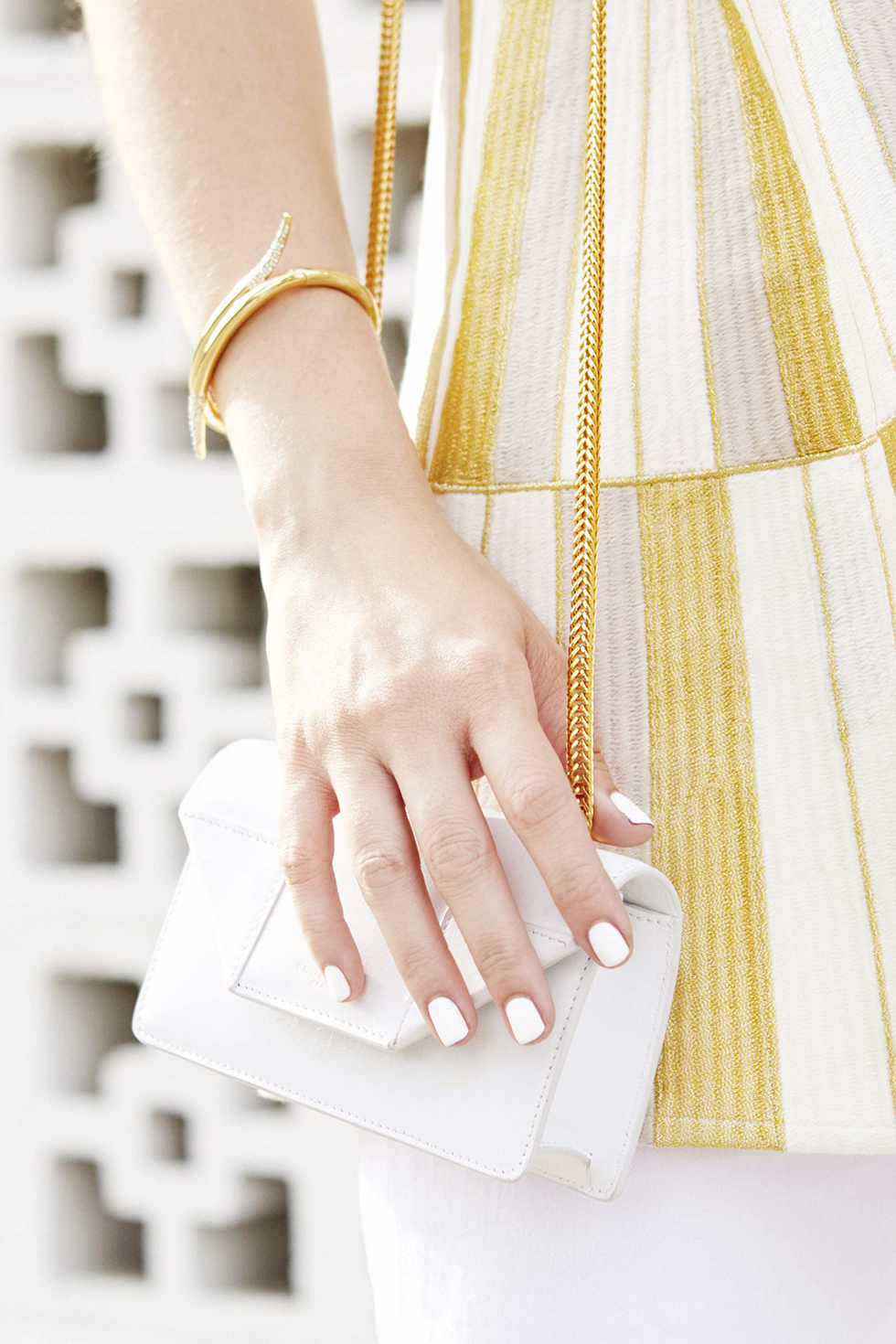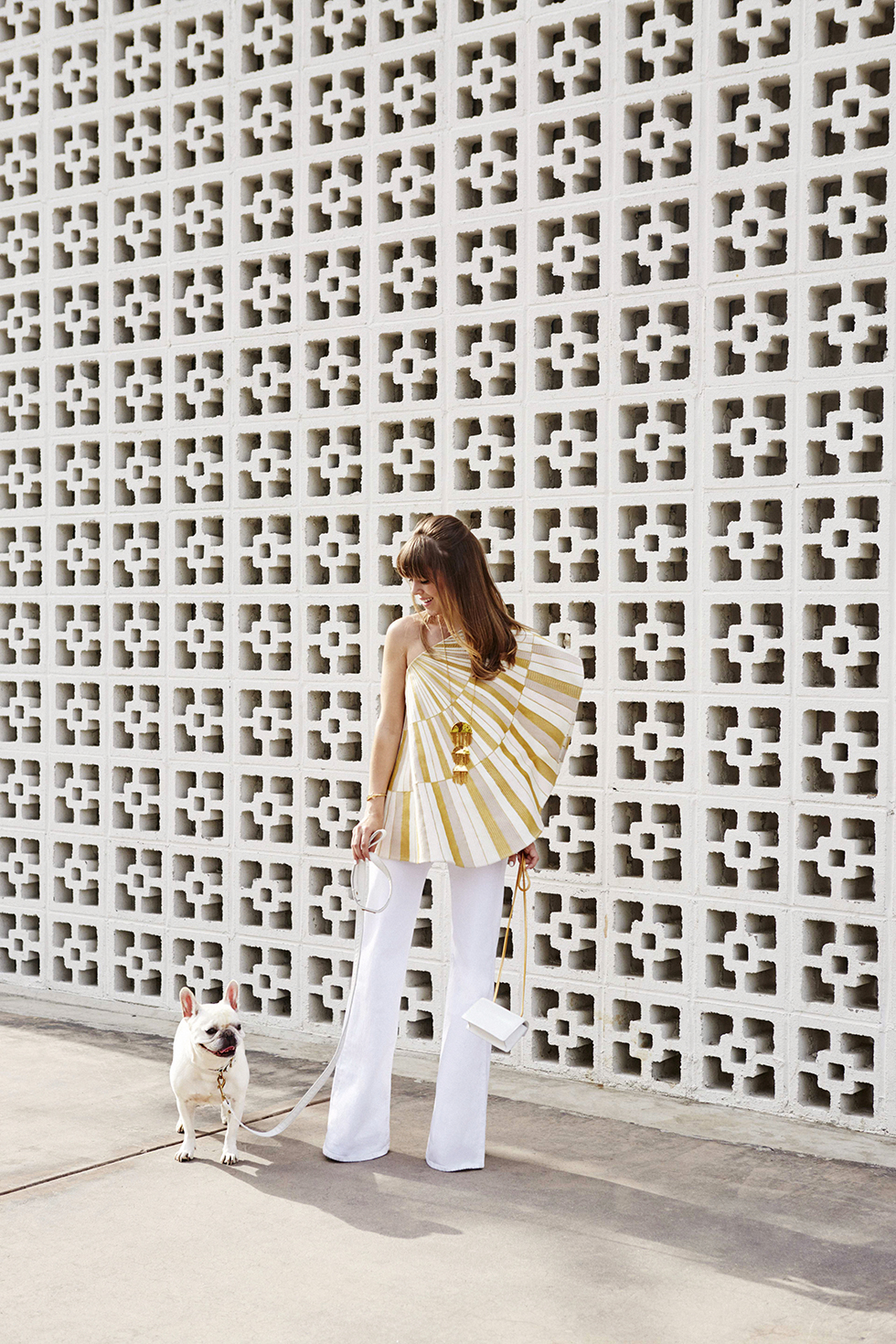 "With summer weekends booking up, it's easy to lapse into the not-always-appropriate day-party uniform of sandals, bikinis, and oil. Blame it on the rays, if you must, but before you let those usual suspects make an appearance in your suitcase again, consider refreshing your getaway wardrobe with airy yet always-chic pieces."
I recently teamed up with Who What Wear and Essie to chat about tips to putting together polished looks for a retro-inspired Palm Springs retreat. Traveling demands you pack transitional beach-to-bar outfits, so selecting neutral shades with subtle pops of color via essie nail polish is my secret to looking ready for wherever the day takes me.
Tip 1: Consider a linear approach to dressing with the season's most sought-after trend: the stripe. I personally love the clean feeling of the look paired with a free-flowing chiffon dress, like this Elliatt piece I've got on repeat these days!
Tip 2: It's tempting to gravitate toward the blindly bright shades of nail polish, but consider a sophisticated approach when incorporating color. Your nail polish wardrobe isn't complete without essie's Pret-a-Surfer! Whether you're pool-hopping or beach-bound, consider this shade of blue your new neutral. I am loving it with this look for that extra pop of color that every little LWD needs.
Tip 3: An oversize hat will help you throw the best kind of shade as summertime temps rise. I might be hiding behind my hat now, but my fingertips do all the talking while wearing essie's Sunset Sneaks lacquer.
Tip 4: Black and white is the best approach to looking classically cool while soaking in the rays. Regardless of if I'm on a beach in Miami or poolside in Palm Springs, I'm can't help but channel the characters from Slim Aarons's famous photographs from the '60s. This vintage one-piece paired with the oversize hat is my nod to an era I wish I hadn't missed.
Tip 5: I love the look of a clean, crisp white pedi for summer—nothing will make your toesies look tanner!
Tip 6: "Don't be afraid to play with patterns, textures, and colors this summer. Classic silhouettes take on new forms in vibrant hues, which makes for an elevated yet approachable look. Each season, I love trying new color combos not only in my daily outfits but with my makeup and in my manis, too. The neutral backdrop of my black-and-white striped top is the perfect playground for contrasting colors of my skirt and nails."
Tip 7: This Mara Hoffman top I'm wearing to The Parker is the perfect conversation piece to break the ice at any cocktail party. It's no secret that this summer is all about the '70s. From haute hippie to Saturday Night Fever, we are seeing a throwback of retro-glam silhouettes that I've been beyond excited to try. Your '70s uniform should start with bell-bottoms—the more volume the better.
Photos by Kat Borchart [thefeedproducts style='four']