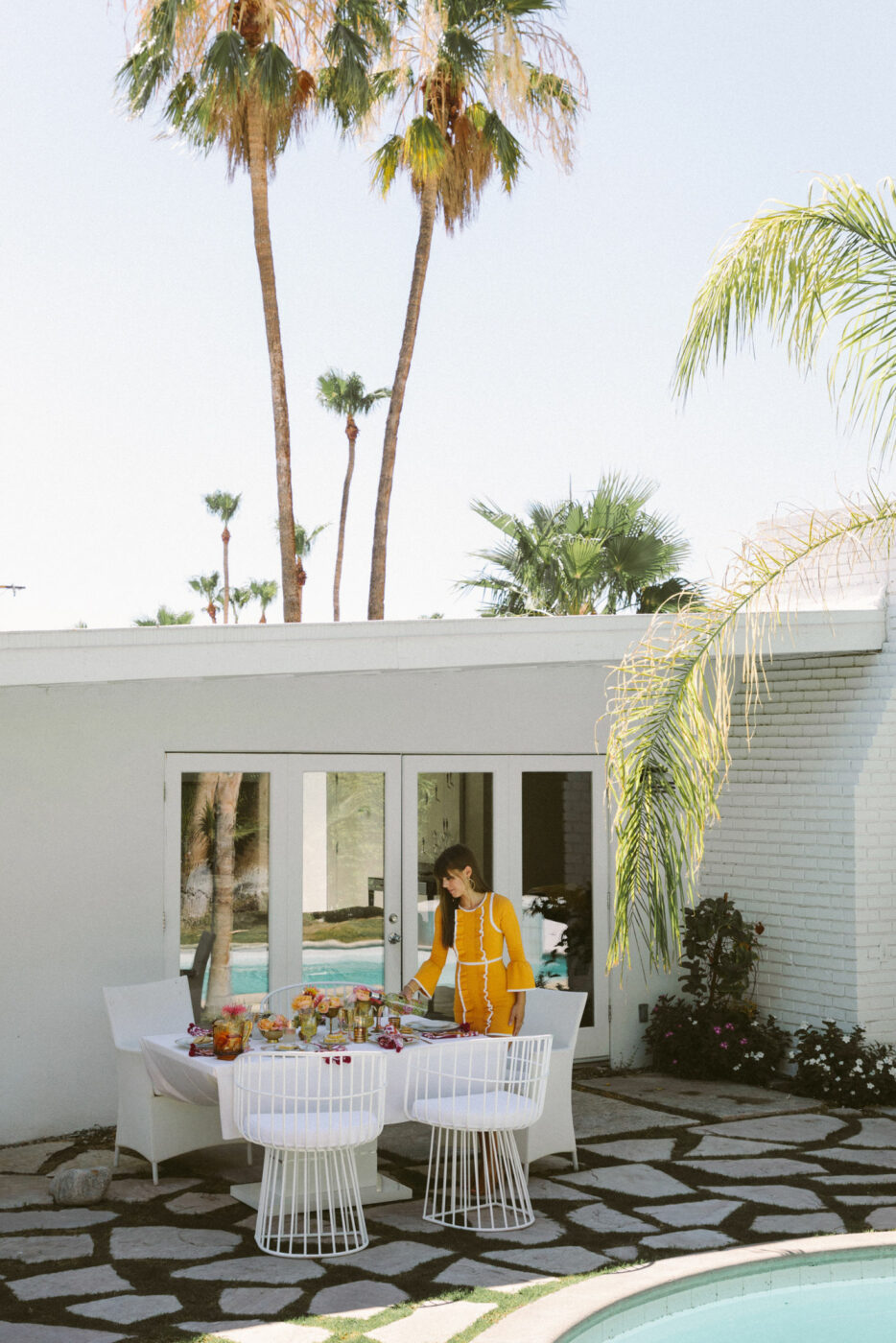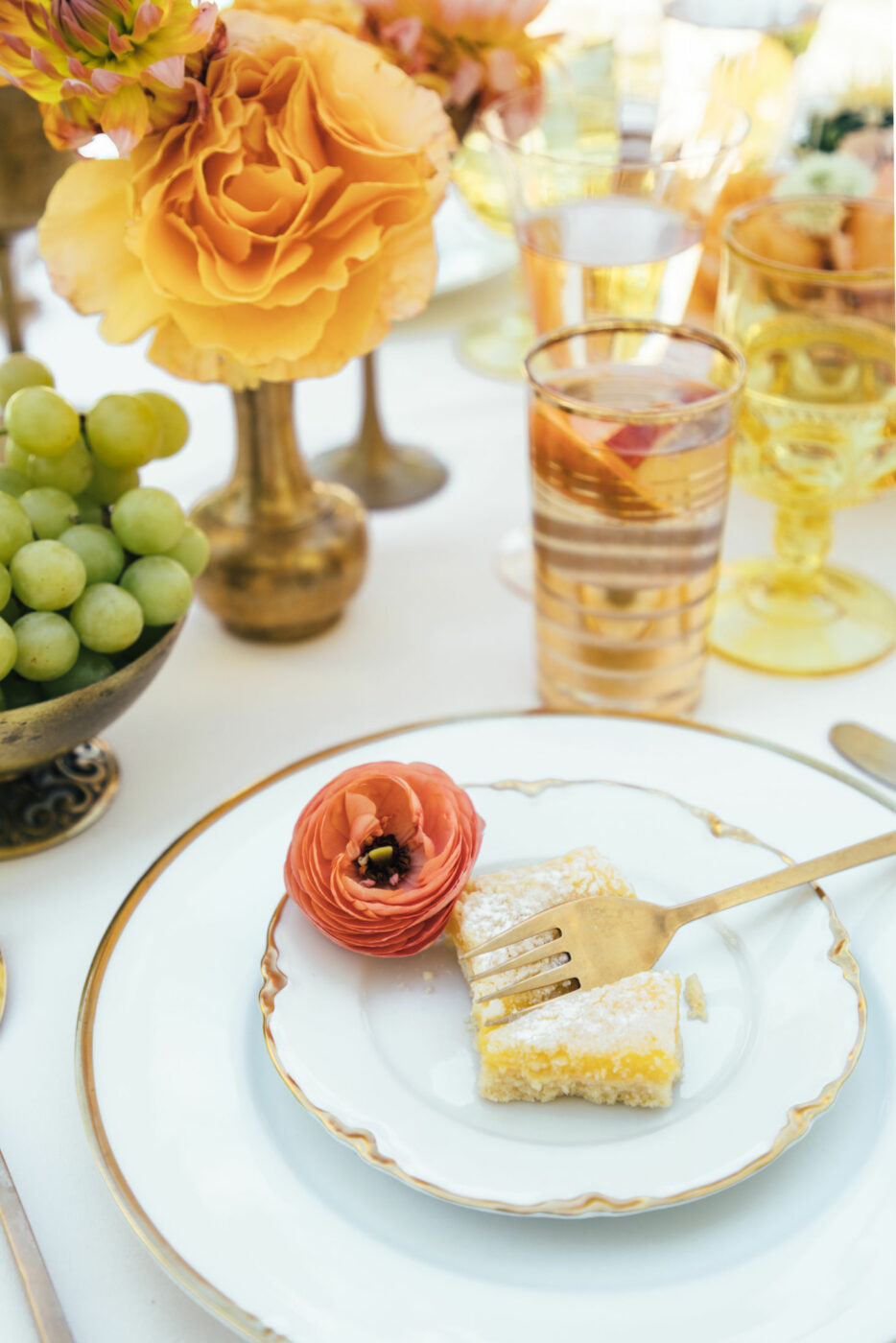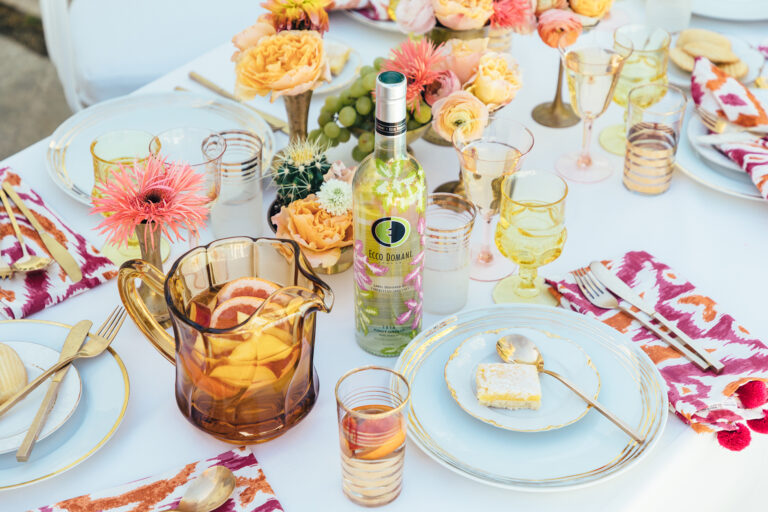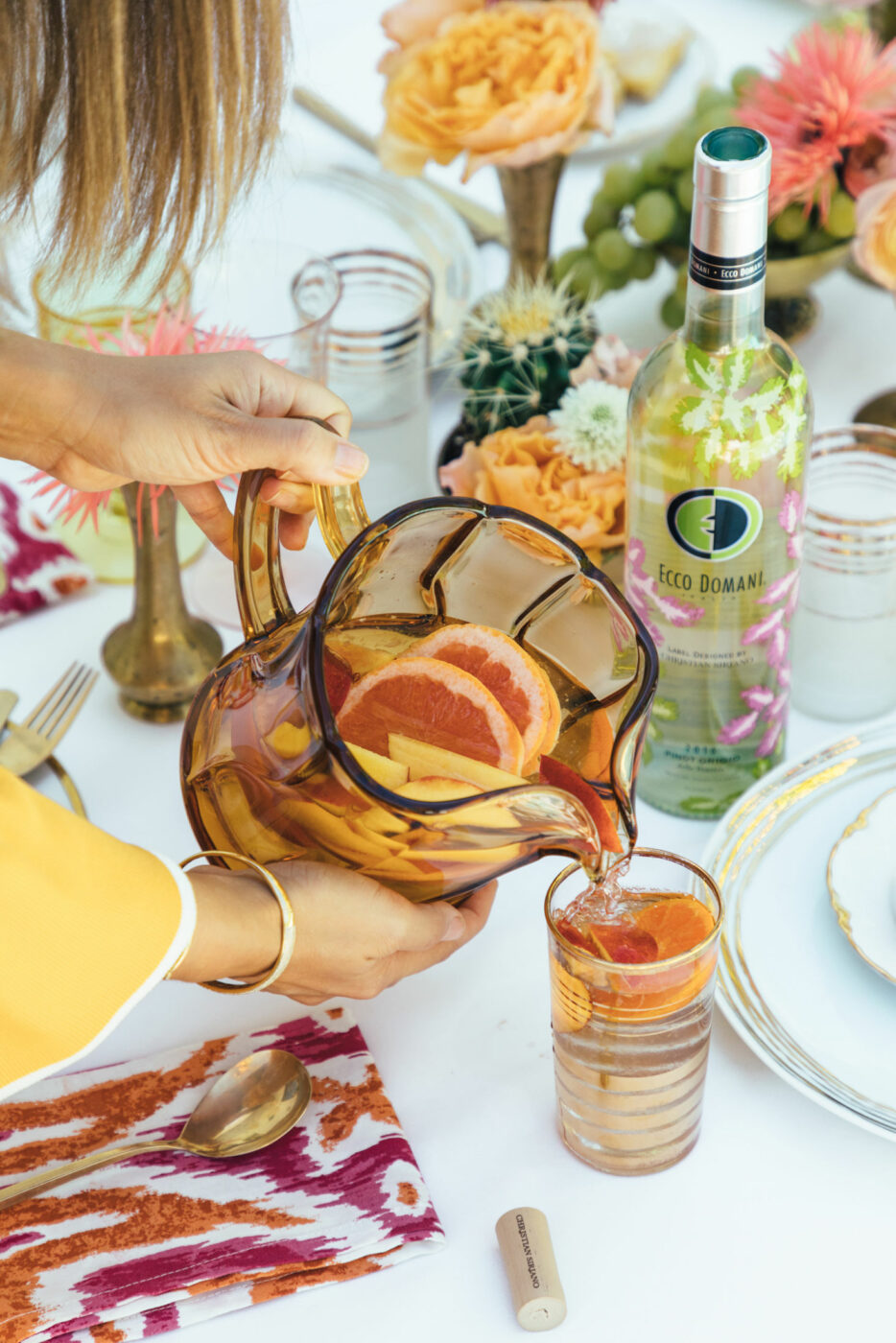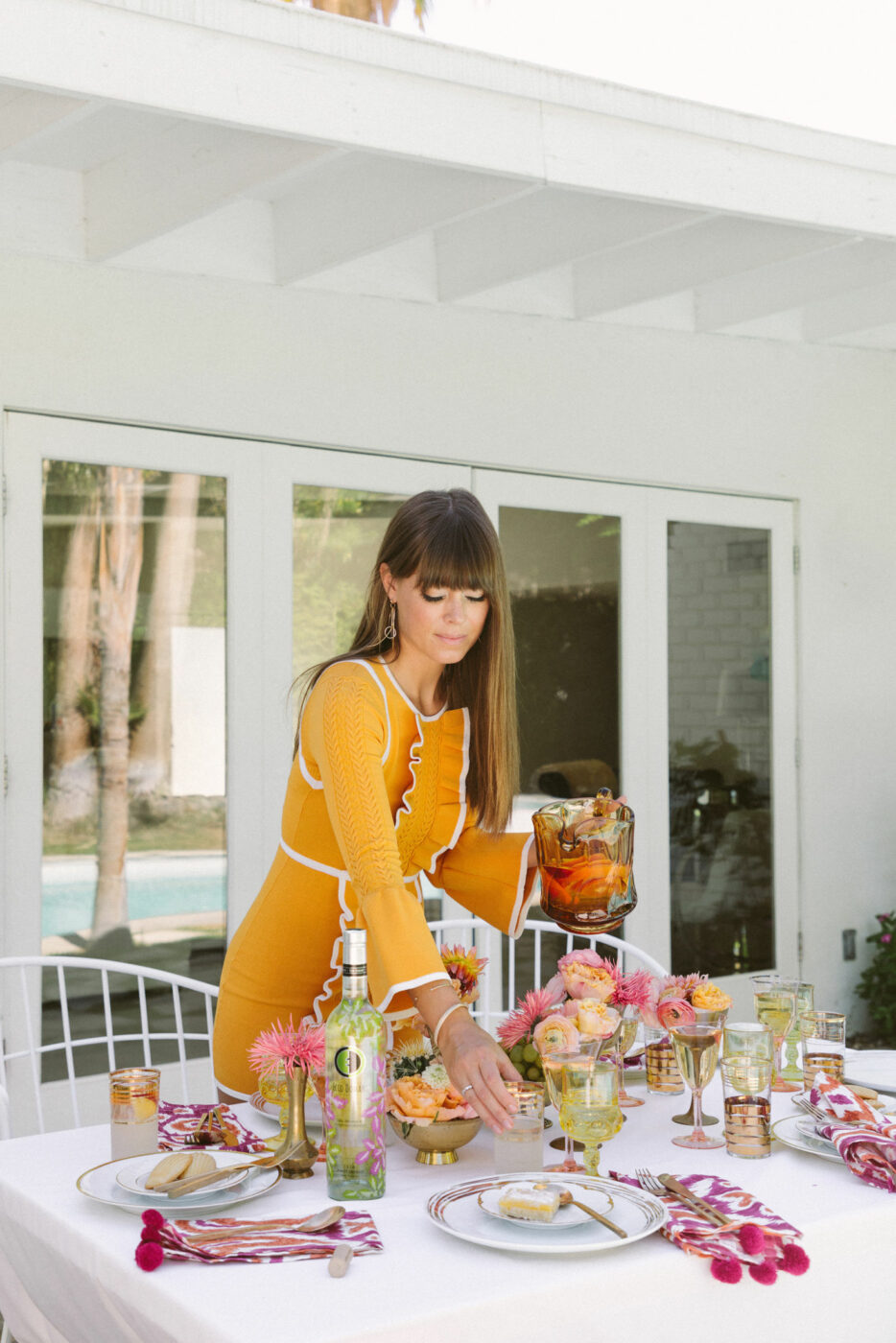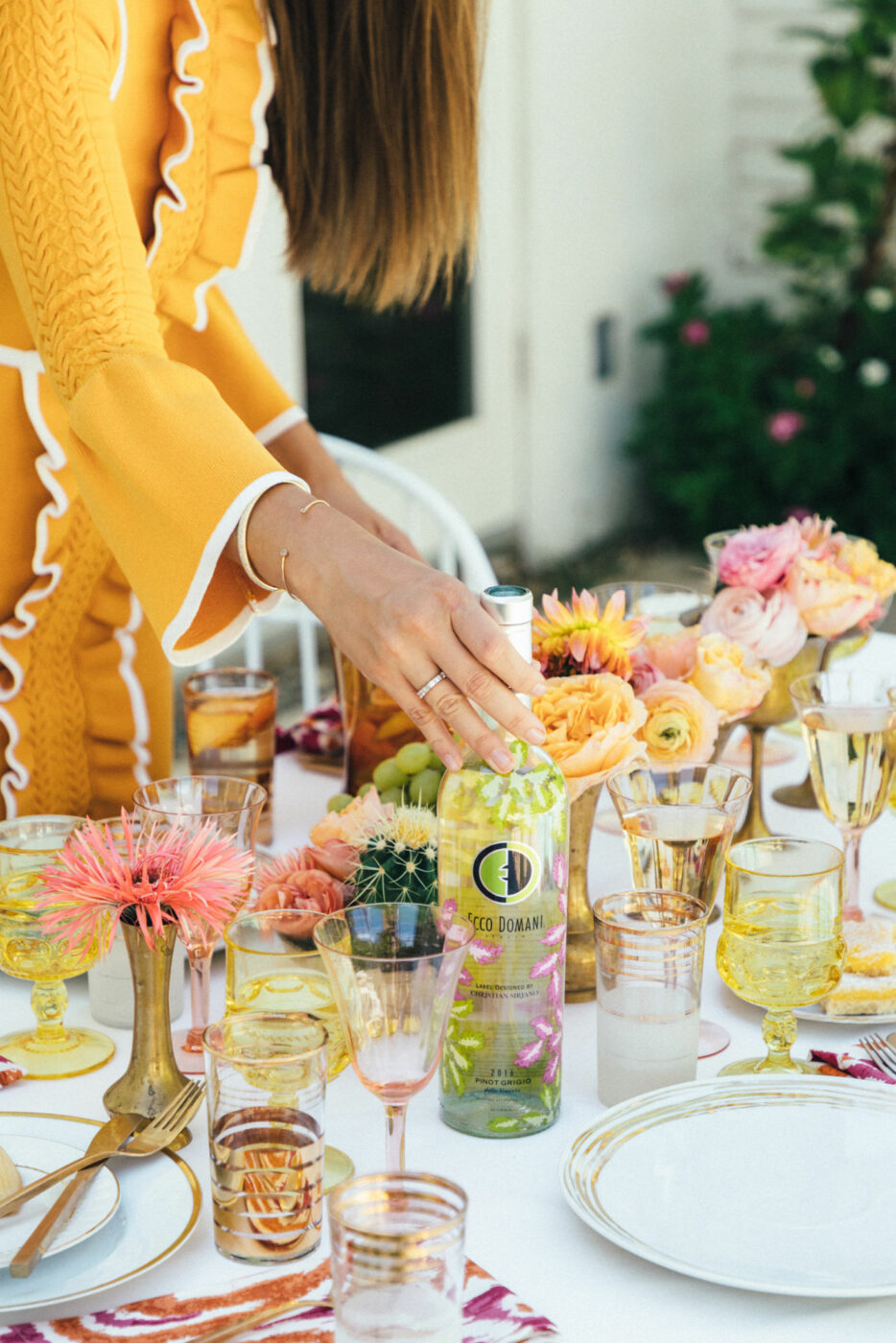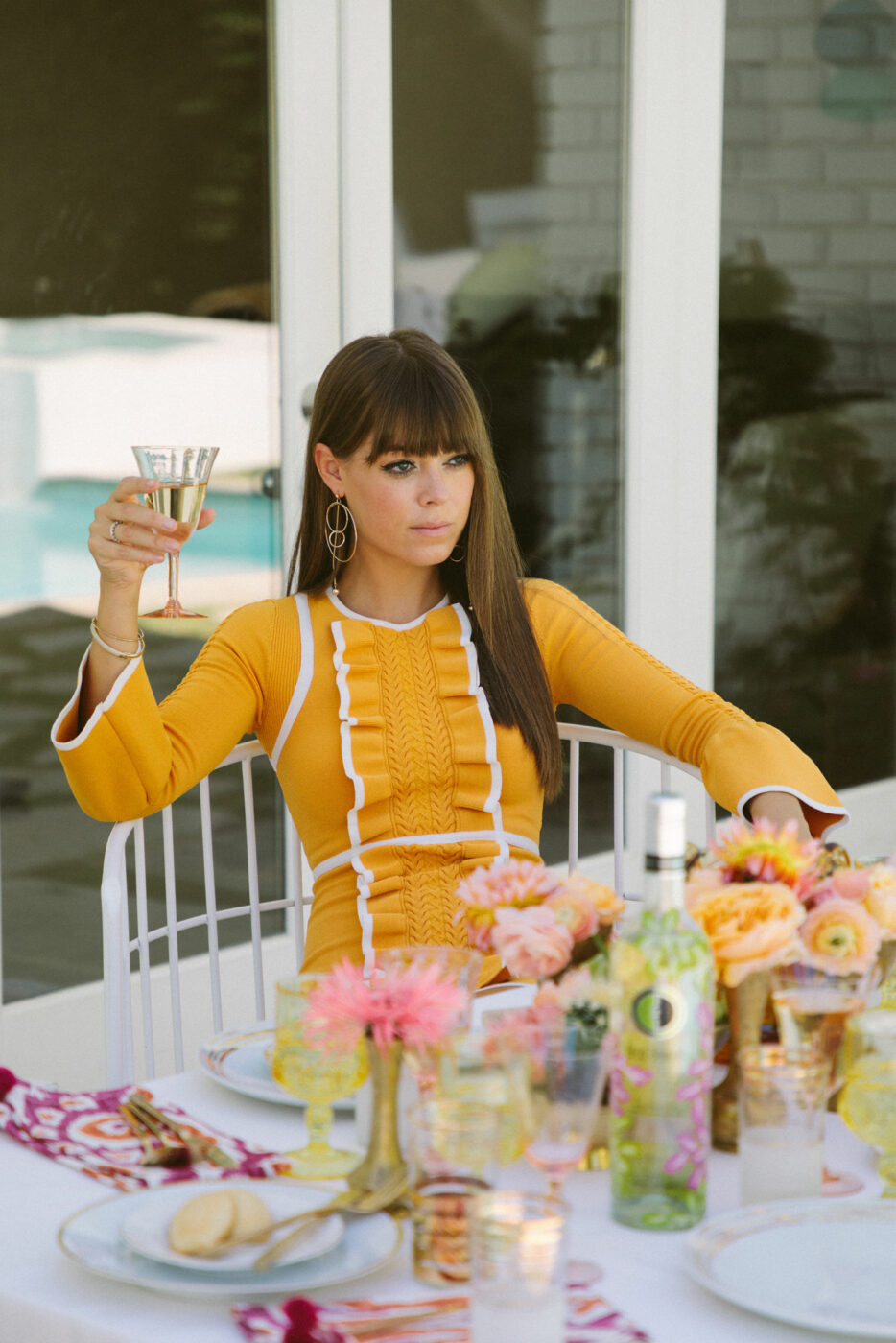 **GIVEAWAY ANNOUNCEMENT: Congratulations to April Medina! You're the winner of this incredible giveaway!!**
One of my favorite things about summer, besides being beautifully bronzed, of course, is entertaining. Warm summer nights scream for al fresco dining under the stars surrounded by family and great friends – and Ecco Domani wine, obviously. Luckily, living in LA lends itself to being able to visit one of my favorite little cities, Palm Springs. I truly take every opportunity I get to travel there, be it a girls weekend or a getaway with my love. The mid-century modern vibes of the city speak to my inner boho spirit, and it's a city that forever reminds me of one of my favorite photographers, Slim Aarons (keep reading, I'm hosting sweepstakes to give away one of his infamous prints!).
On a recent trip a few weeks ago, I thought it would be the perfect opportunity to share a romantic and whimsical entertainment story that combined all of my favorite elements of the city to create a summertime paradise in hopes to inspire yours.
Fresh florals, fancy flatware, and chic summer dresses are just a few elements that make up the perfect soiree; but not one is complete without wine, especially a crisp Pino Grigio, am I right? As I was perusing the aisles of the grocery store stocking up on light bites and ingredients for my signature sangria recipe, I was stopped dead in my tracks as I came across Ecco Domani's Limited Edition bottle specially designed by Christian Siriano. He too was inspired by Palm Springs when creating the bottles vibrant look of florals and palms – it's as sophisticated and chic as the wine inside and the perfect addition to my 60's inspired fête.
Now I know I have you wondering about my signature sangria recipe! It's a must try and is the perfect warm weather cocktail to serve a crowd, especially in the desert heat. I like to make it ahead of time for a fun and care-free solution for easy entertaining. Plus, the more the fruit marinates, the yummier it gets! As for an overly refreshing dessert, don't miss my custom recipe for ice pops. Delish.
About that giveaway! Be sure to head over to the Ecco Domani site today to see the beautiful print I'm giving away, which I also have framed on my living room wall and so many of you have asked about before!
Happy entertaining!
Photos by Fred Cipoletti
Tabletop Rentals by Dishwish
Chairs by Revelry Event Design
Standard Rentals by Classic Party Rentals