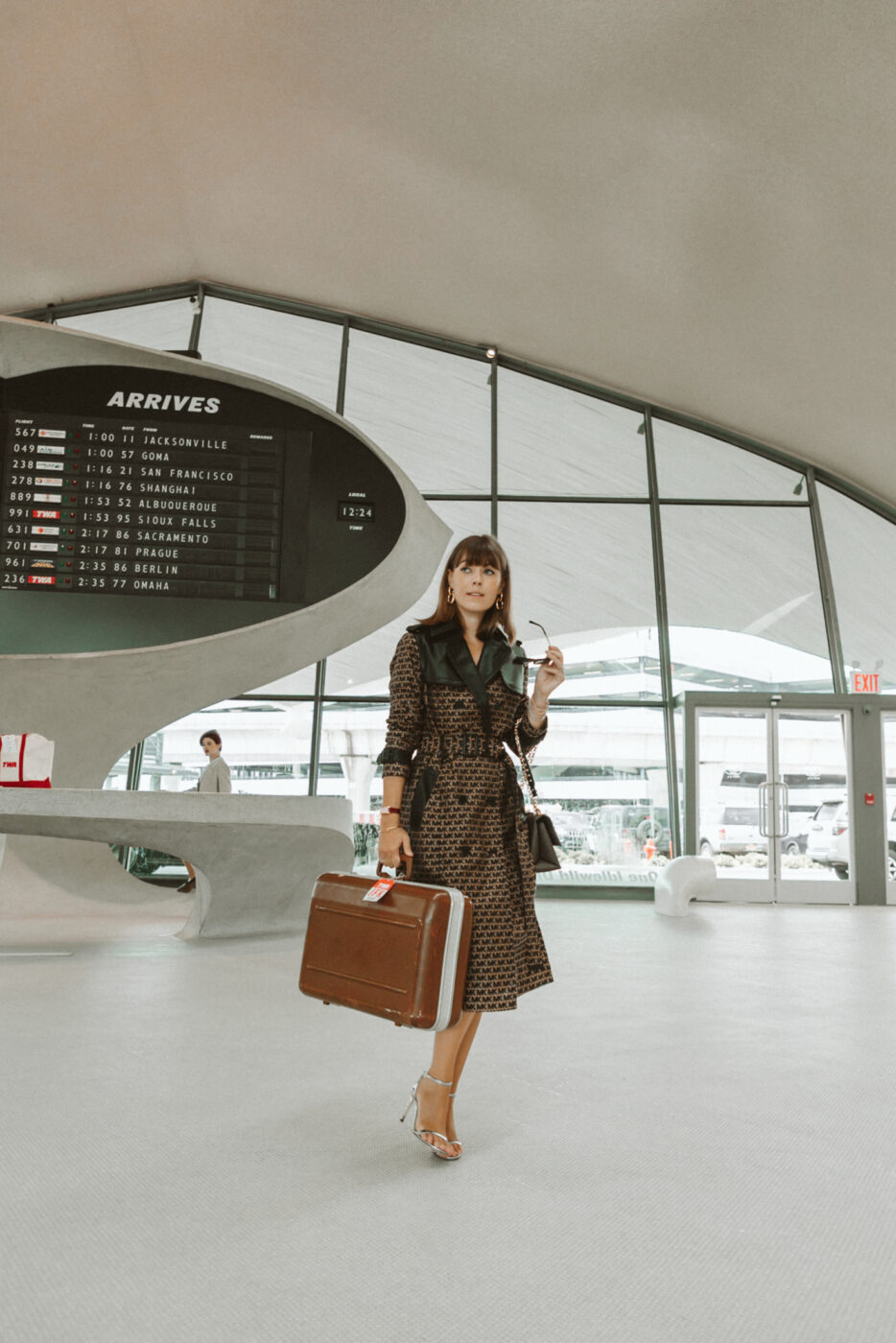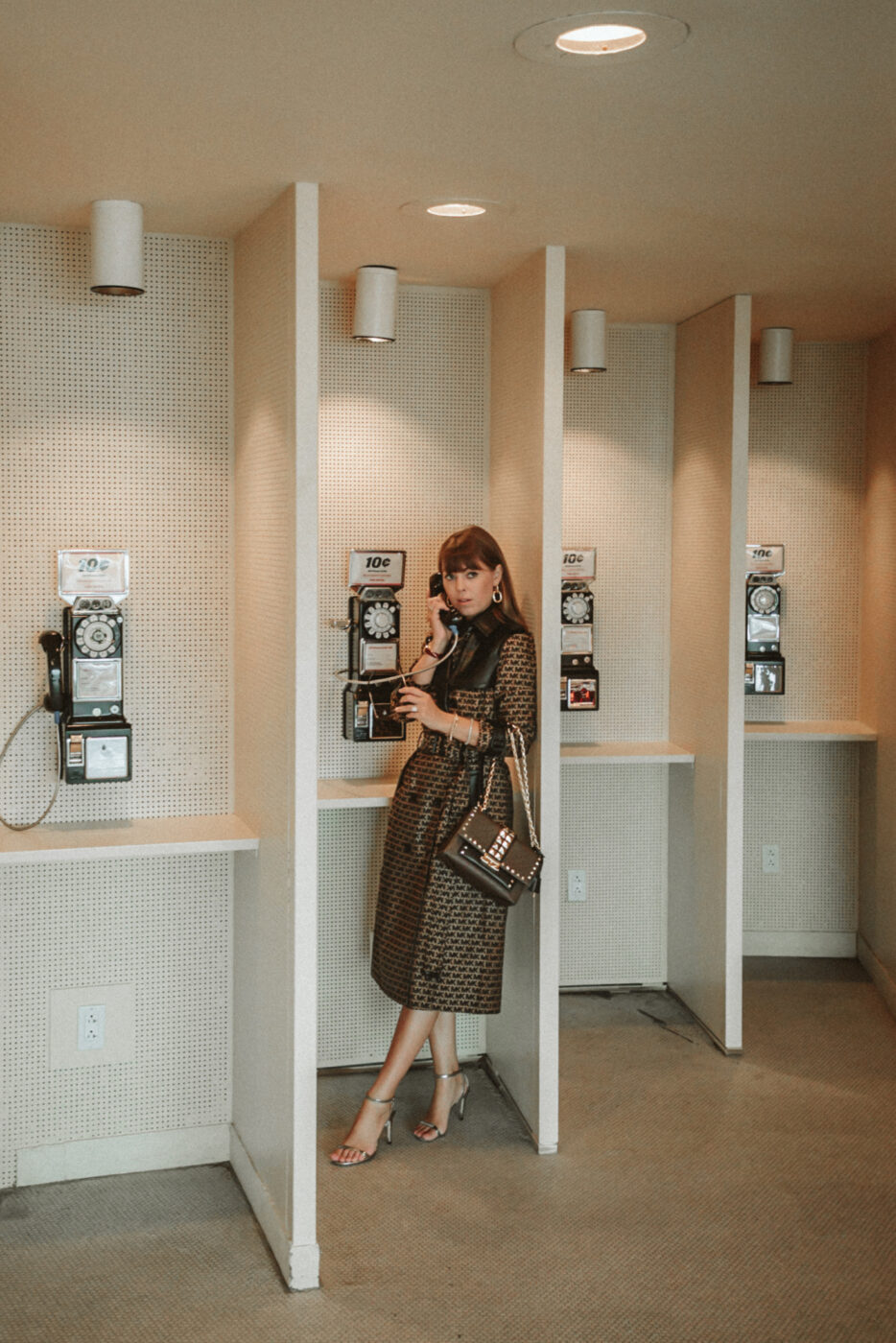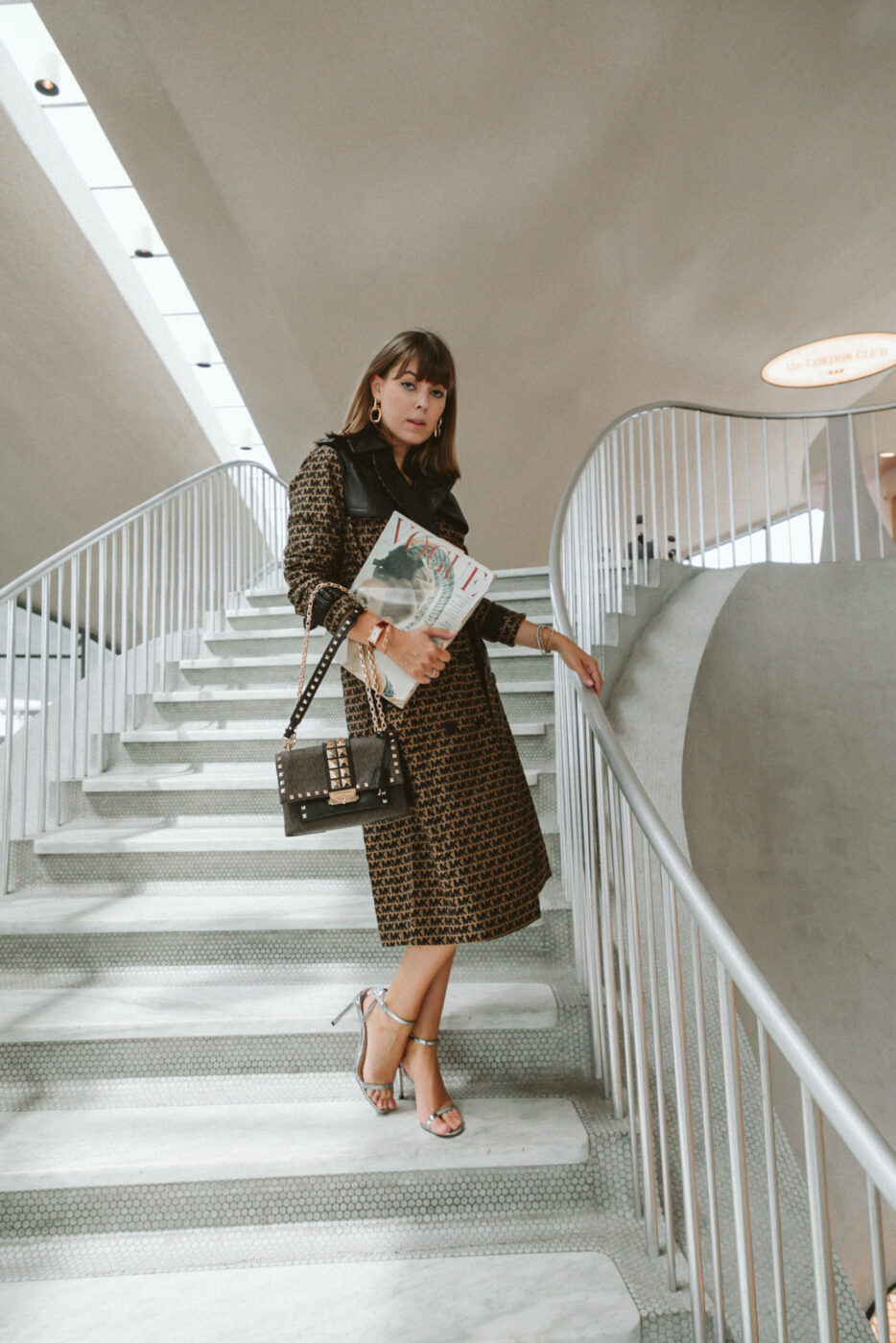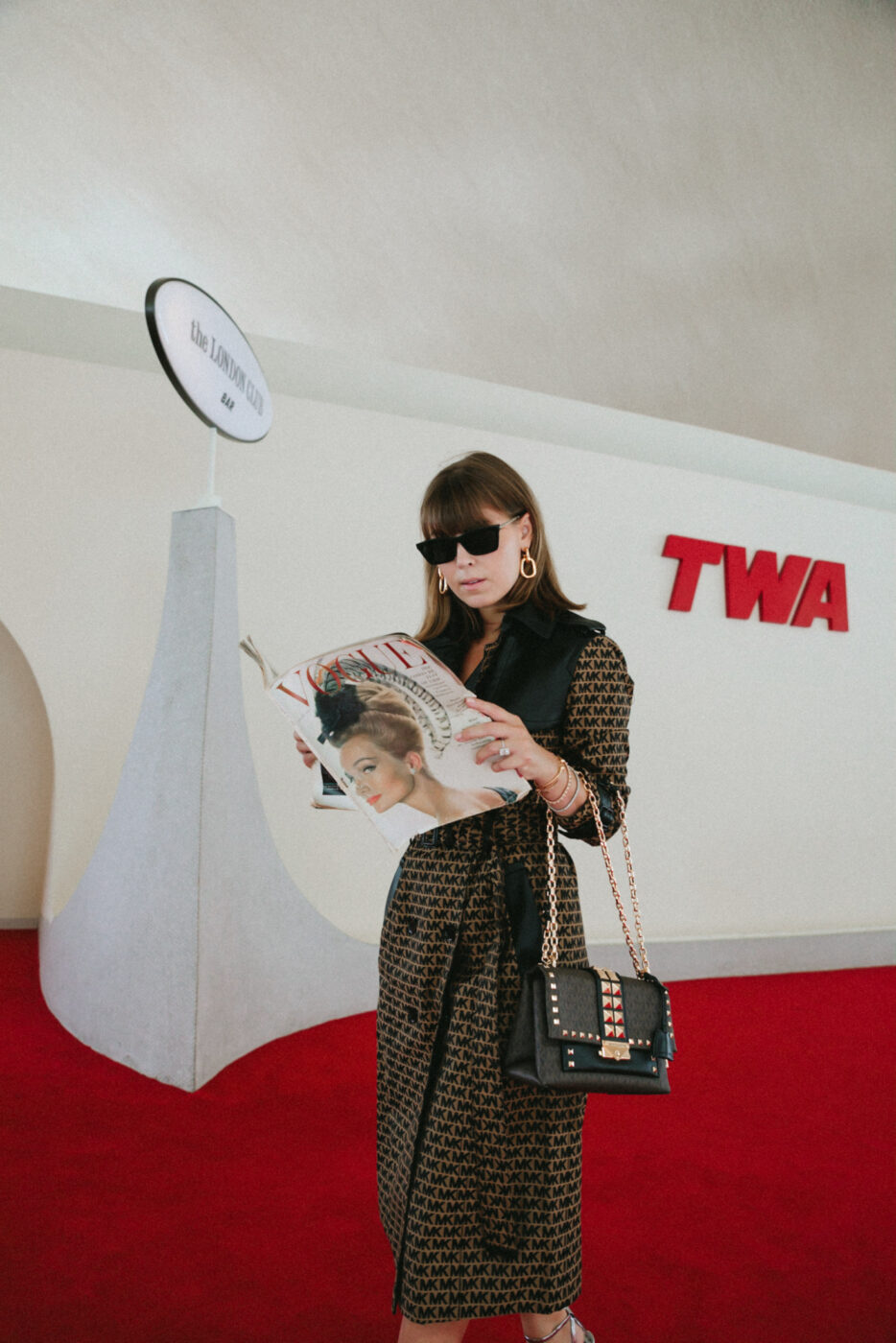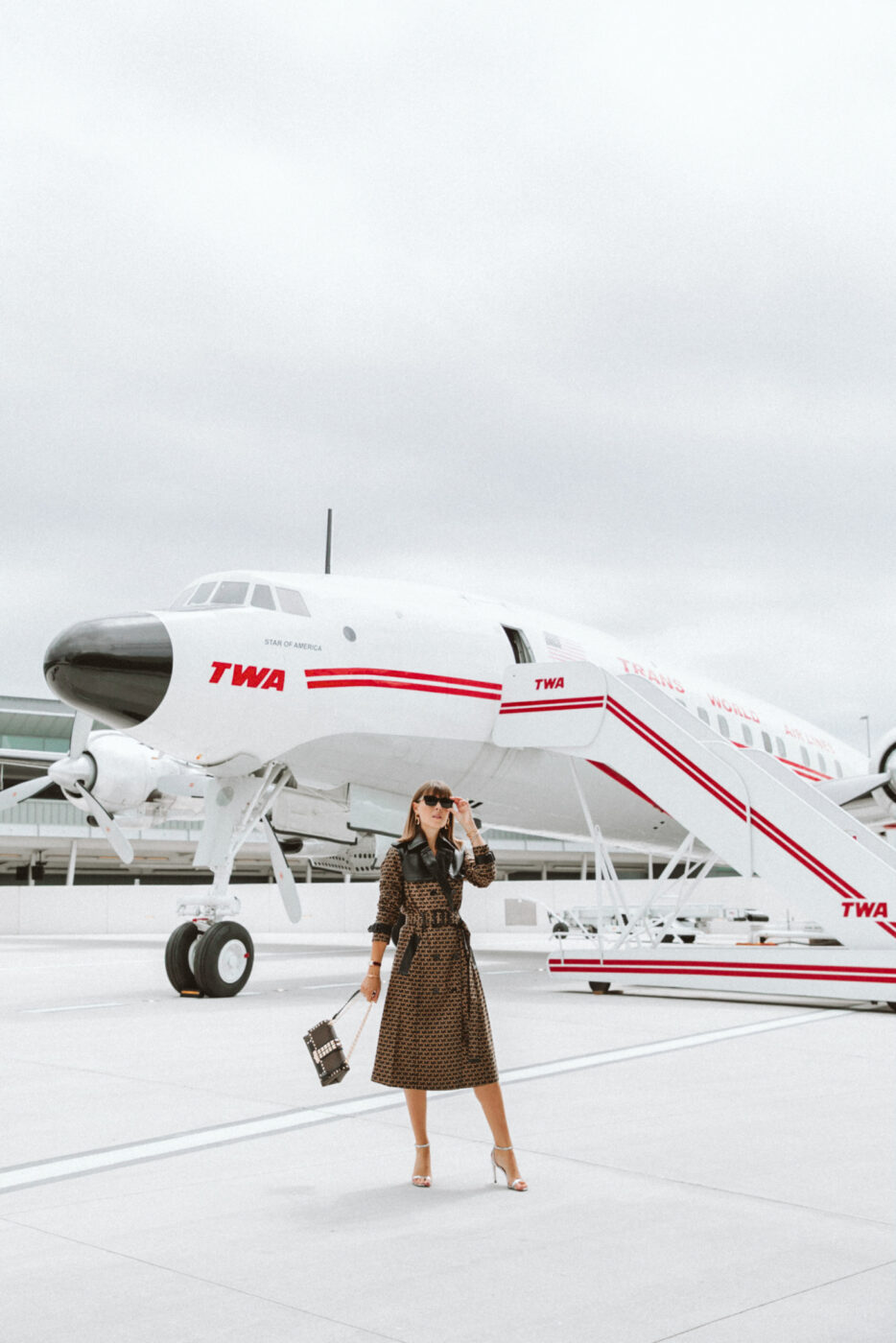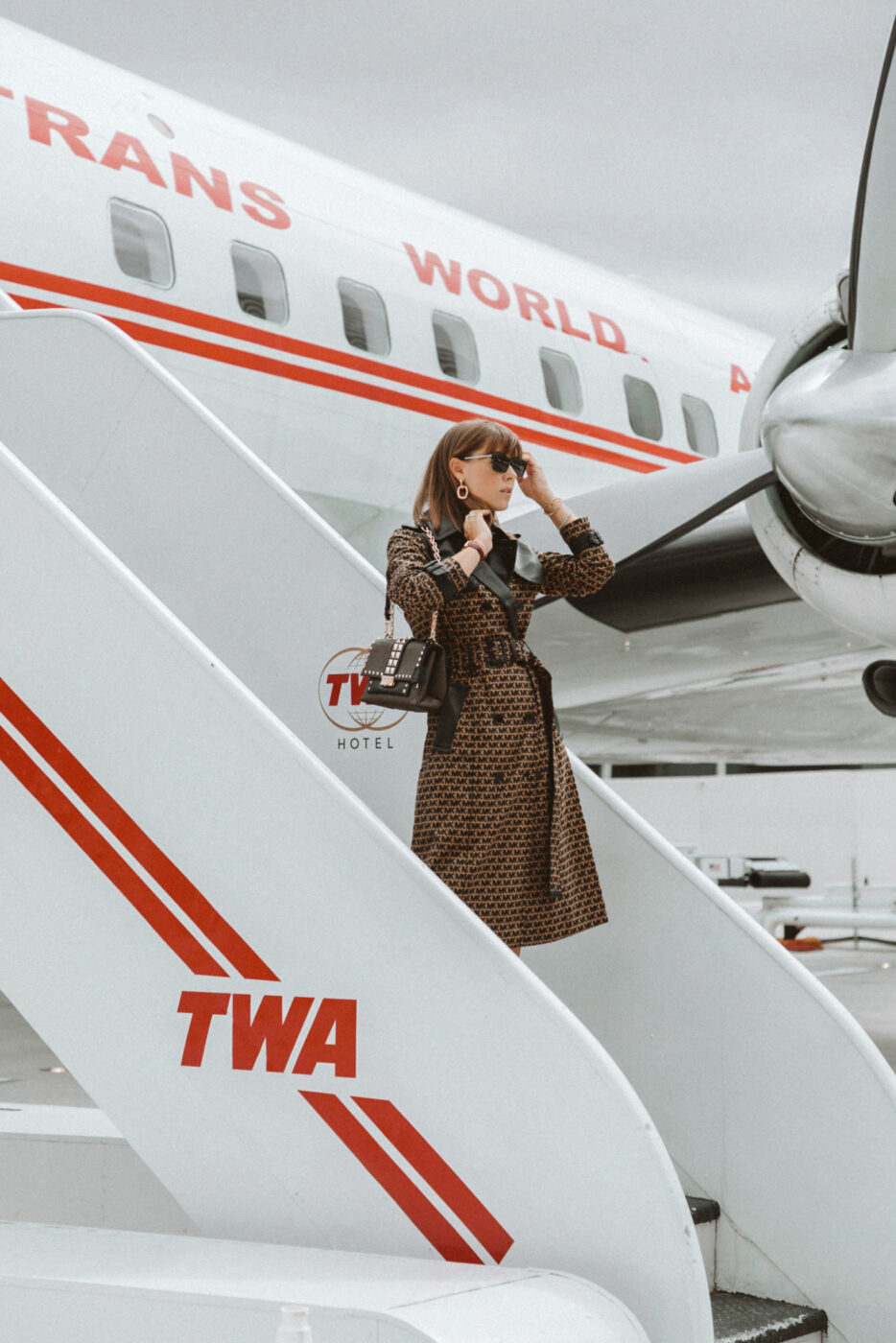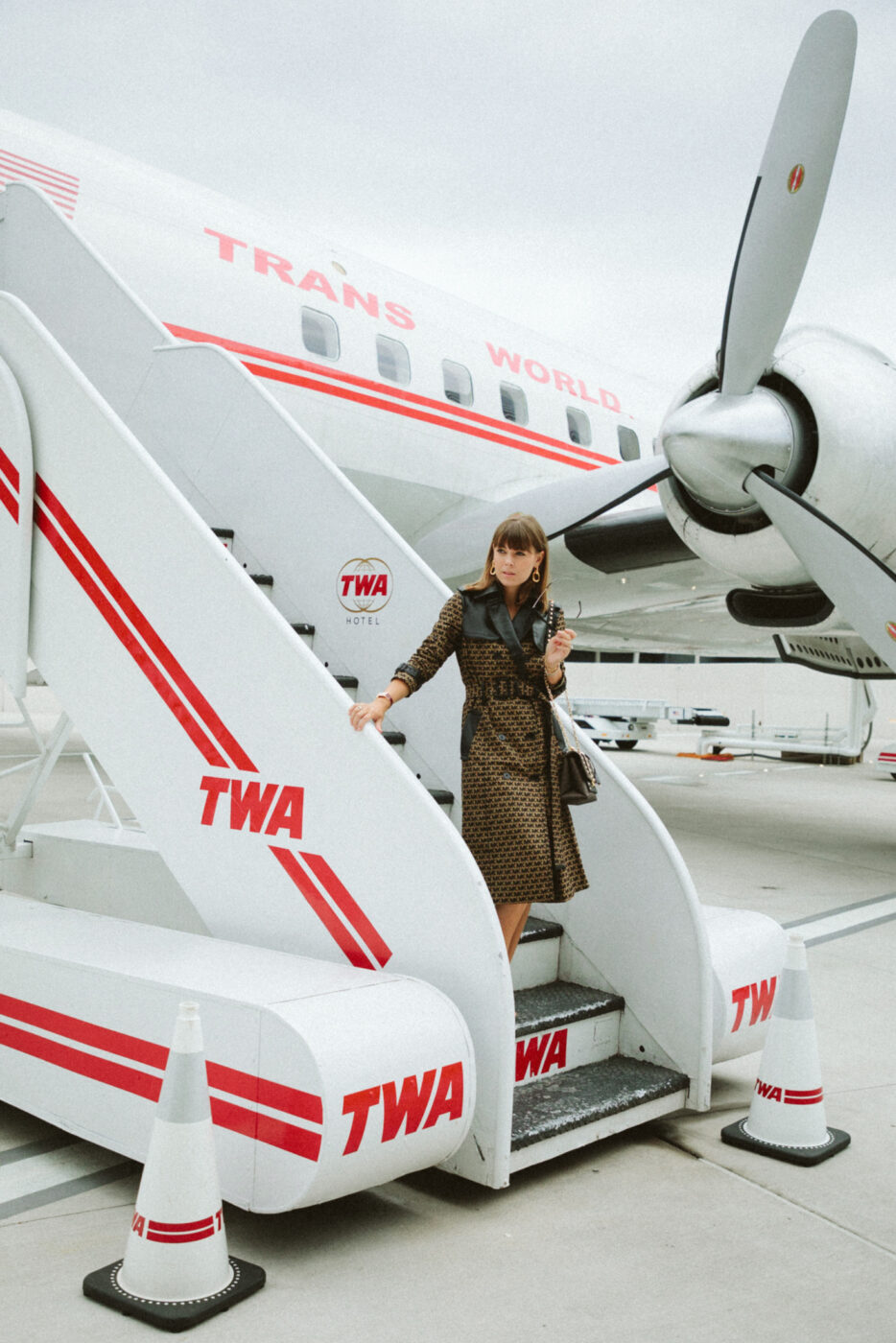 "Secret Agent MK reporting for duty. I think I've been made at the TWA Hotel, send backup disguise in the form of more Michael Kors trenches!"
I know what you're thinking; did you travel back in time? Are you an international spy? A 007 agent?
While I love to play the part, this was merely a trip to the new TWA Hotel at JFK with the Michael Kors team last week. And as you can tell, I took getting into character very seriously. I have to say, I love a good theme.
No, the runway was not cleared so I could get this shot. Connie (the name of the 1950's airplane) is actually a bar on the inside for guests of the hotel – or anyone with a layover or time to stop by to enjoy a refreshment. It's also a great spot for a photoshoot. We took full advantage of both obviously.
I love when brands set the stage for storytelling and this trip was absolutely that!
Photos by Fred Cipoletti