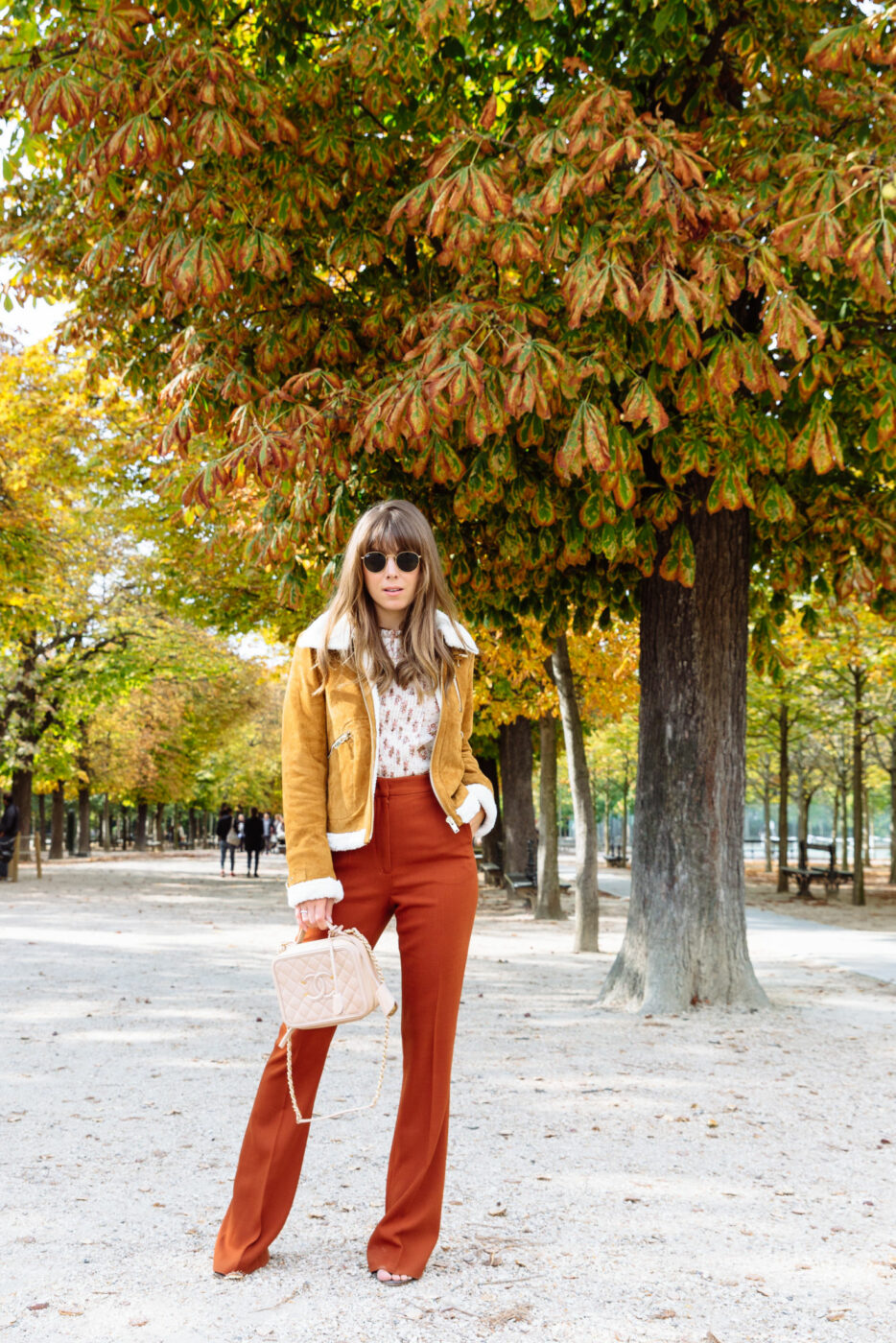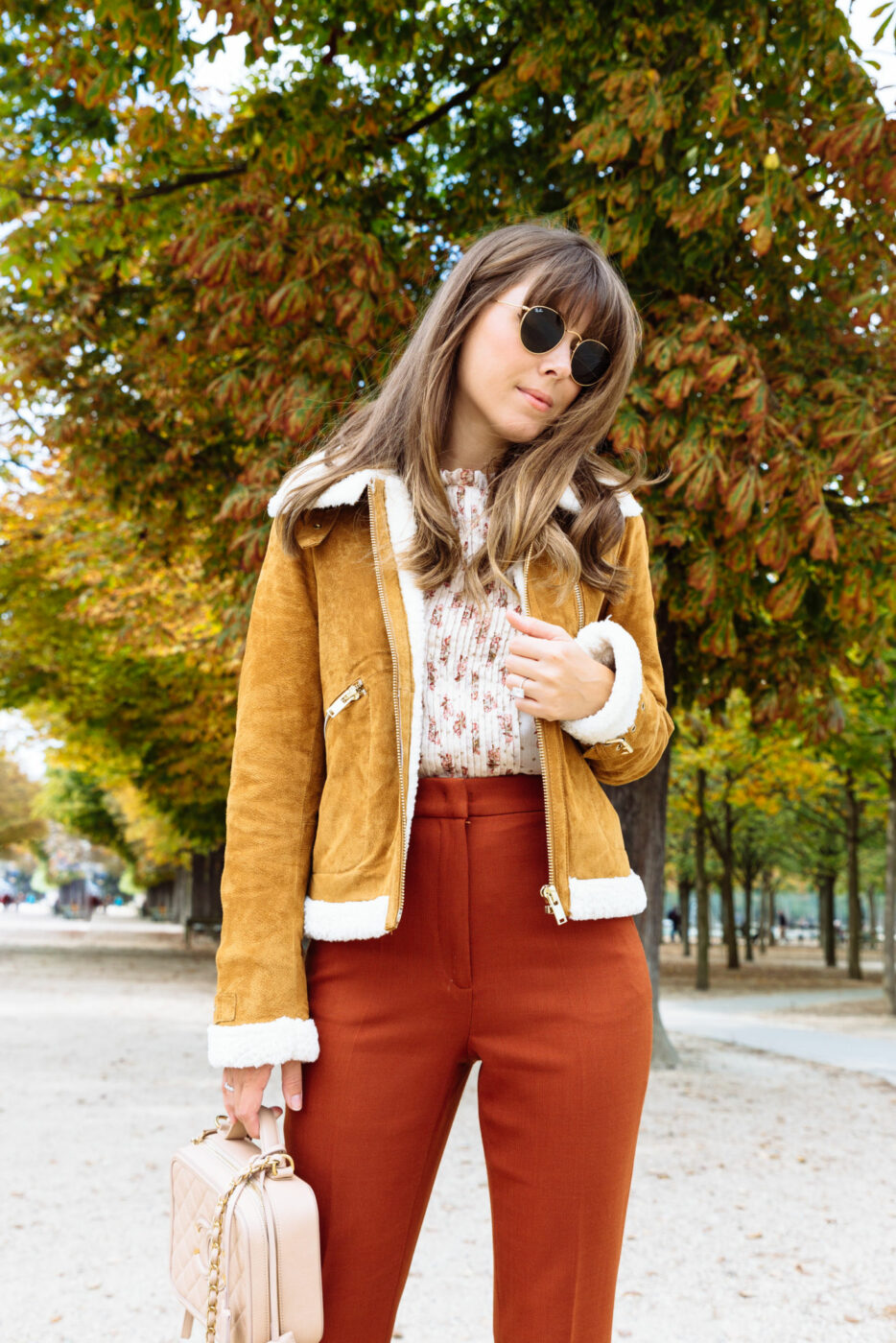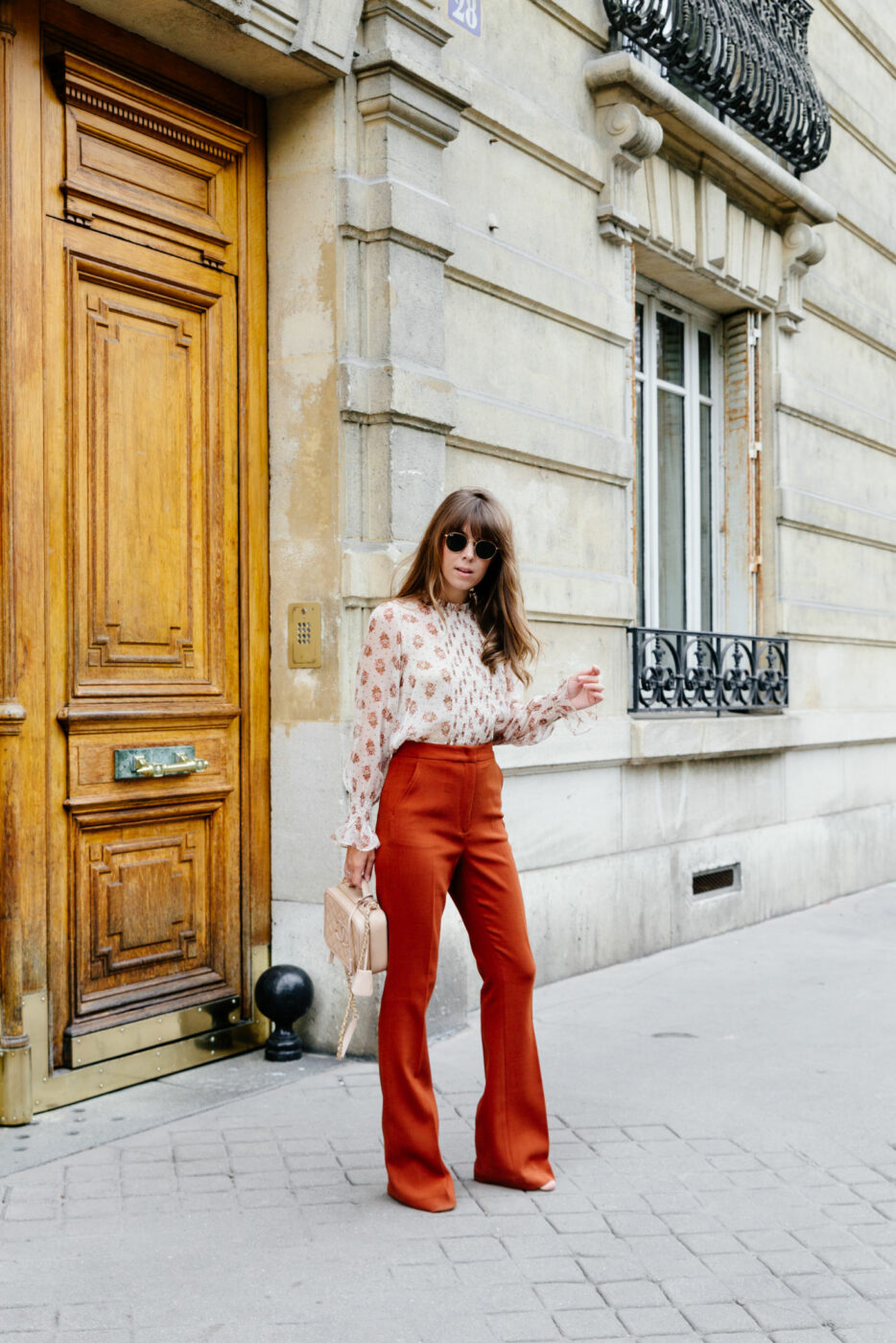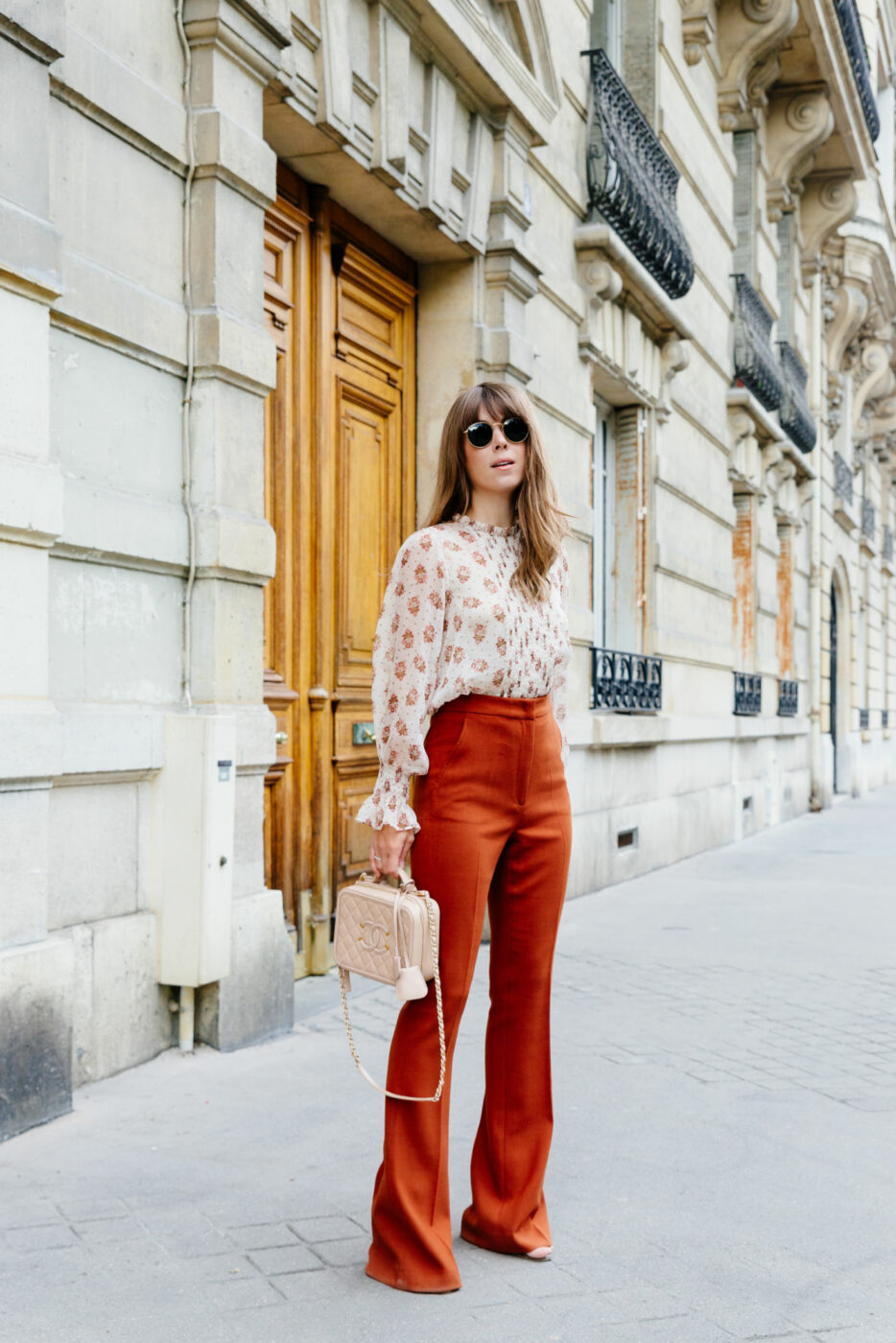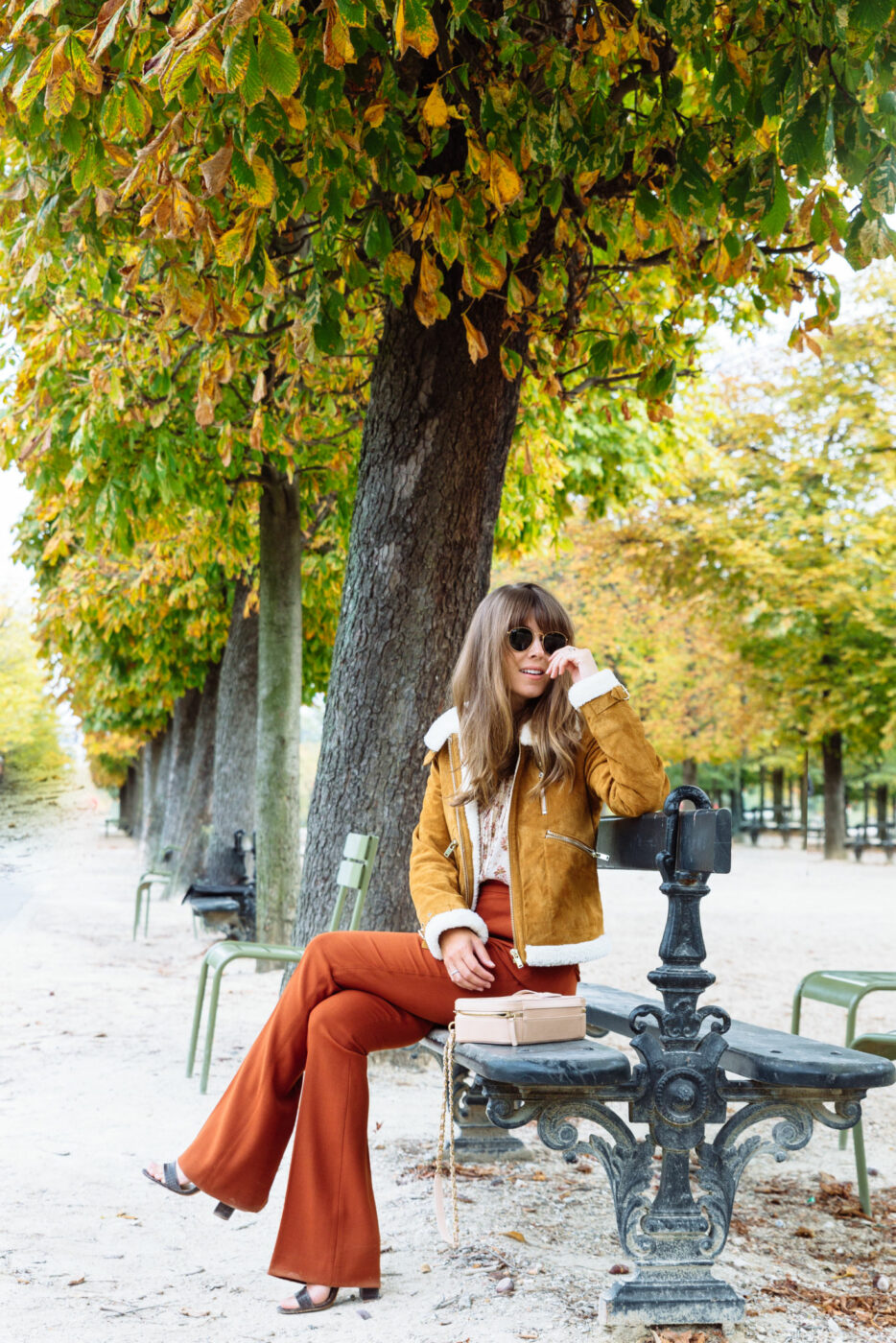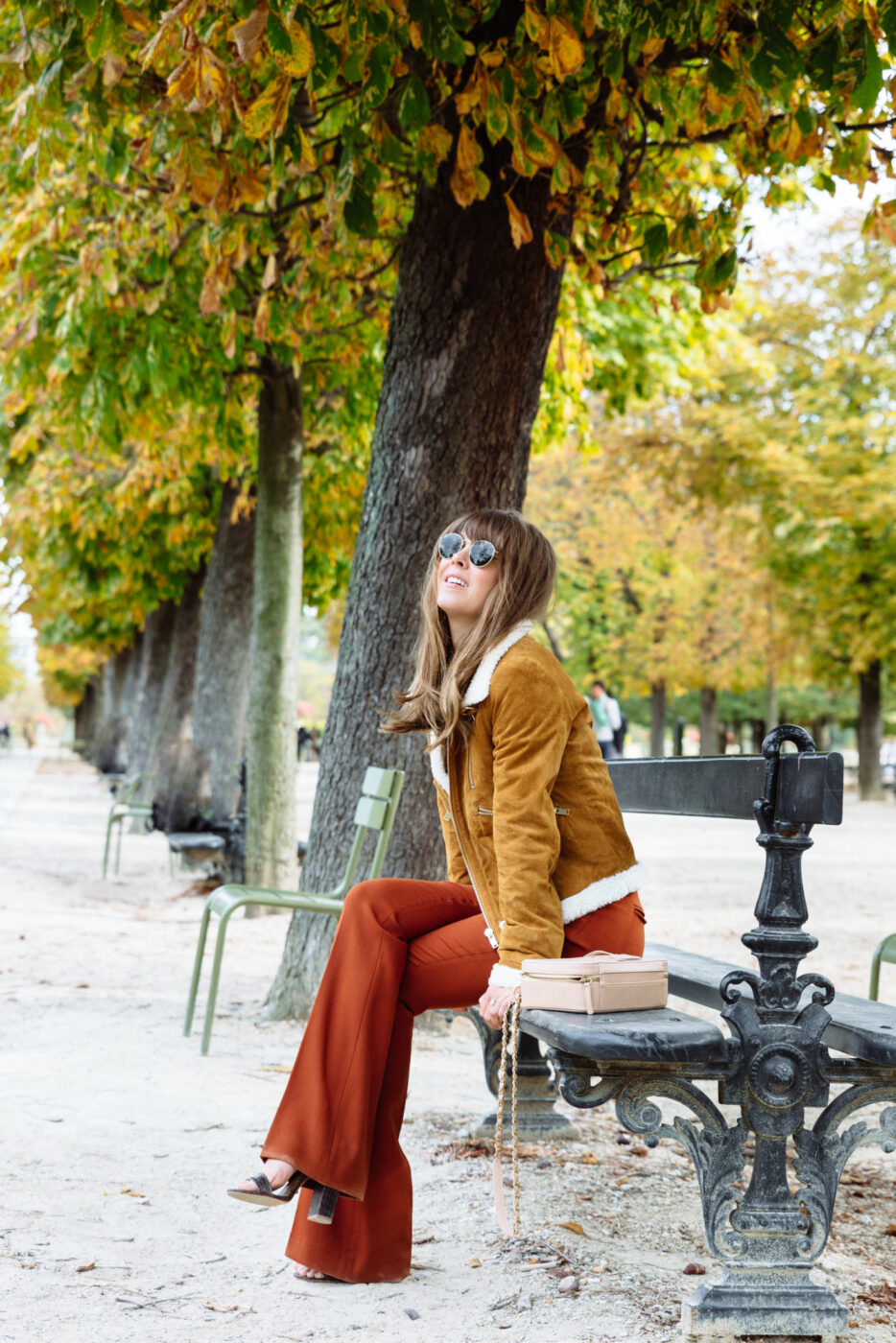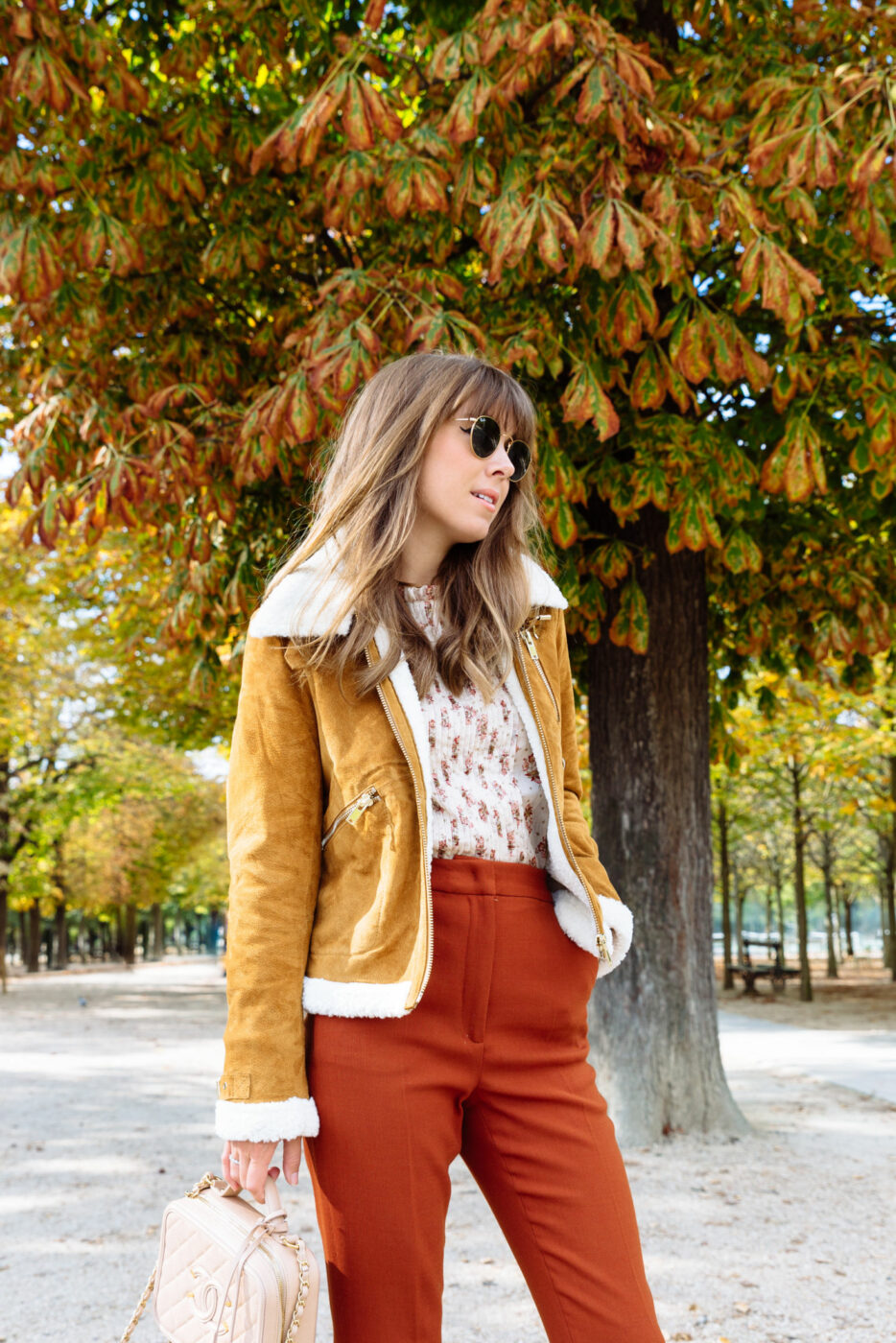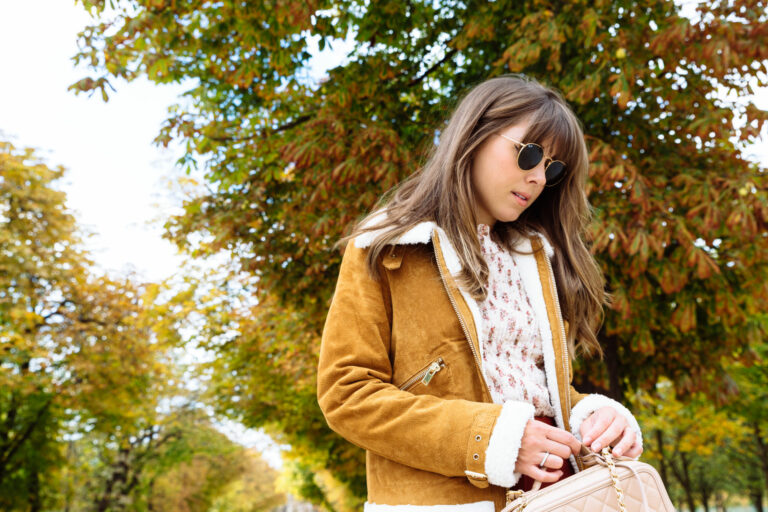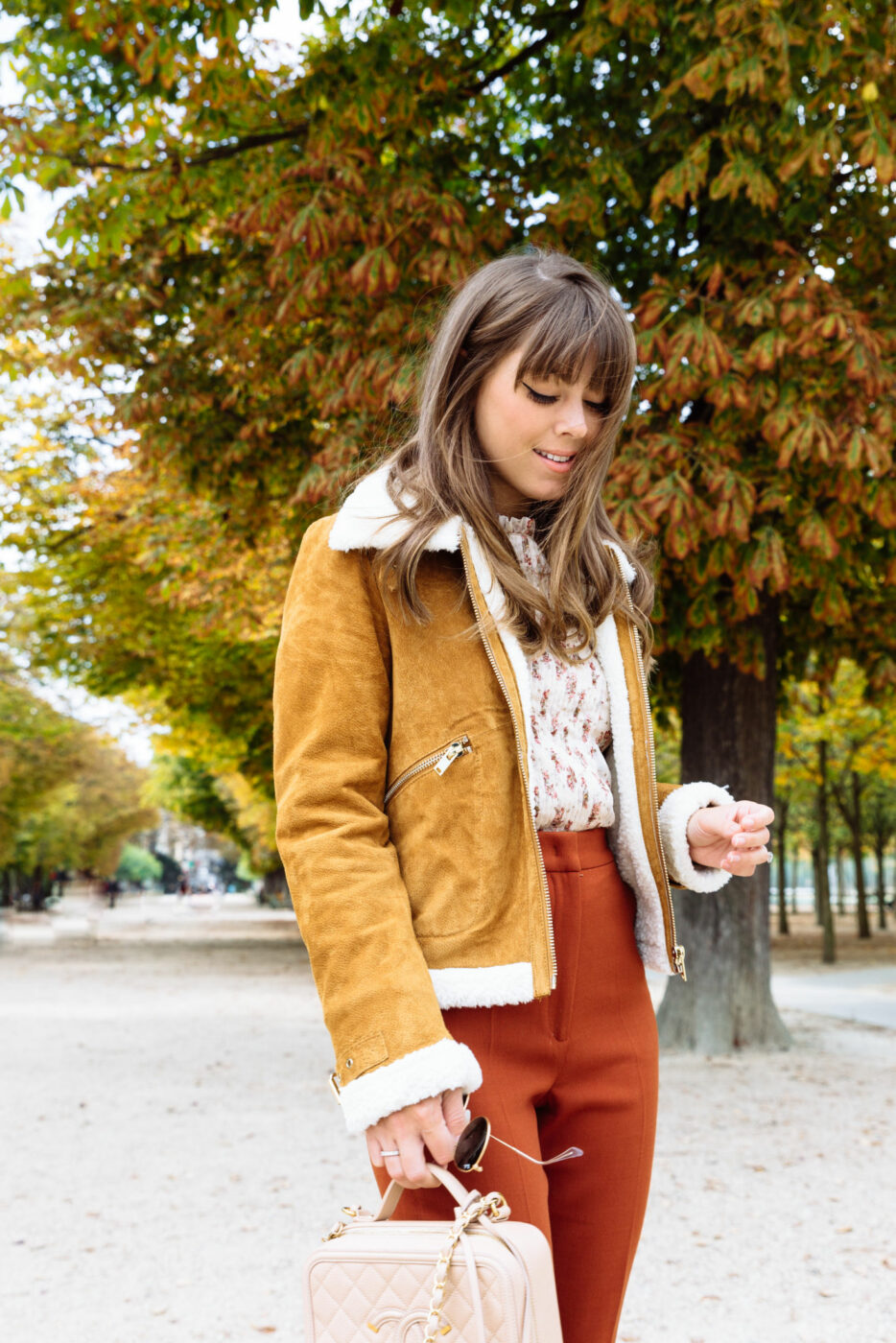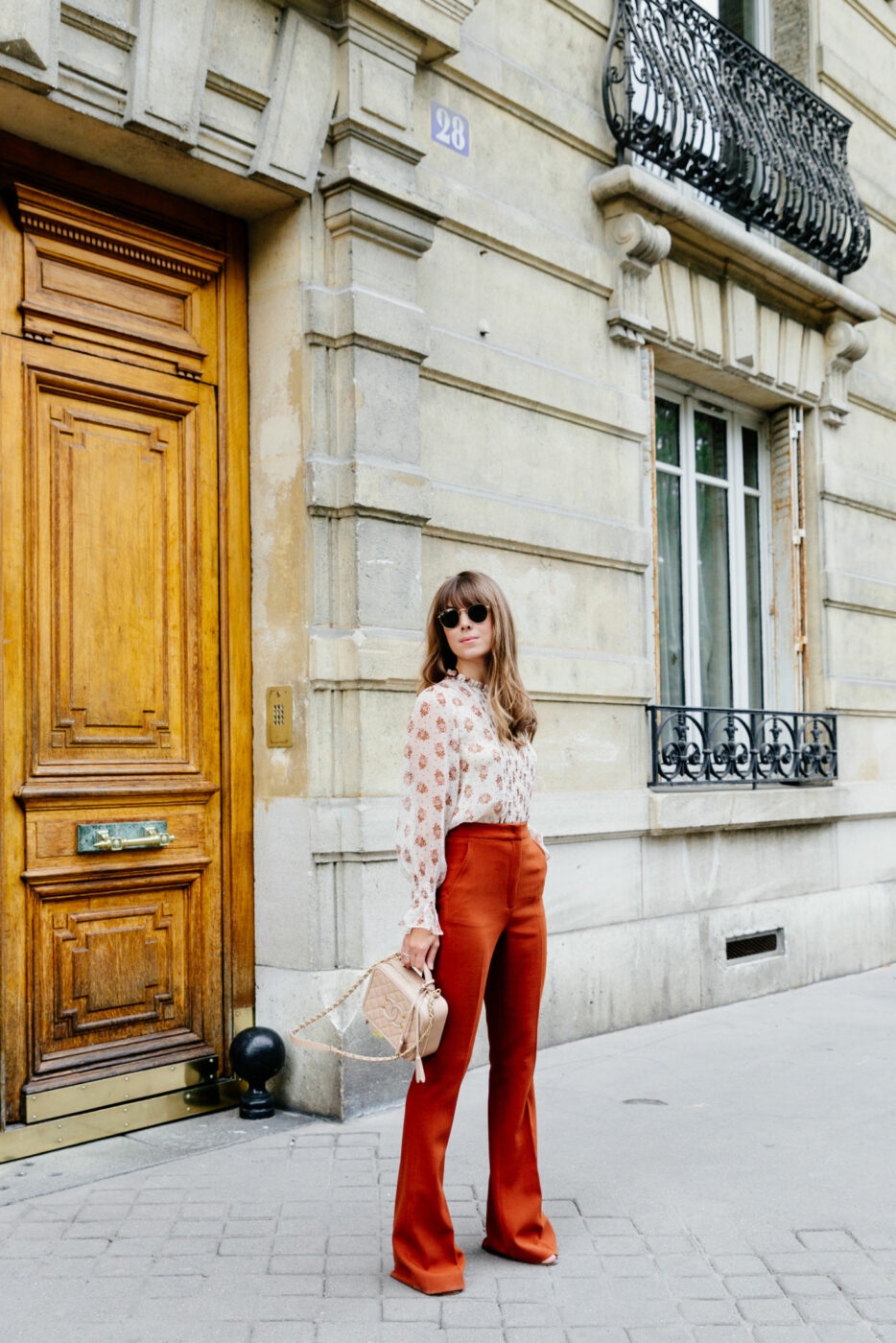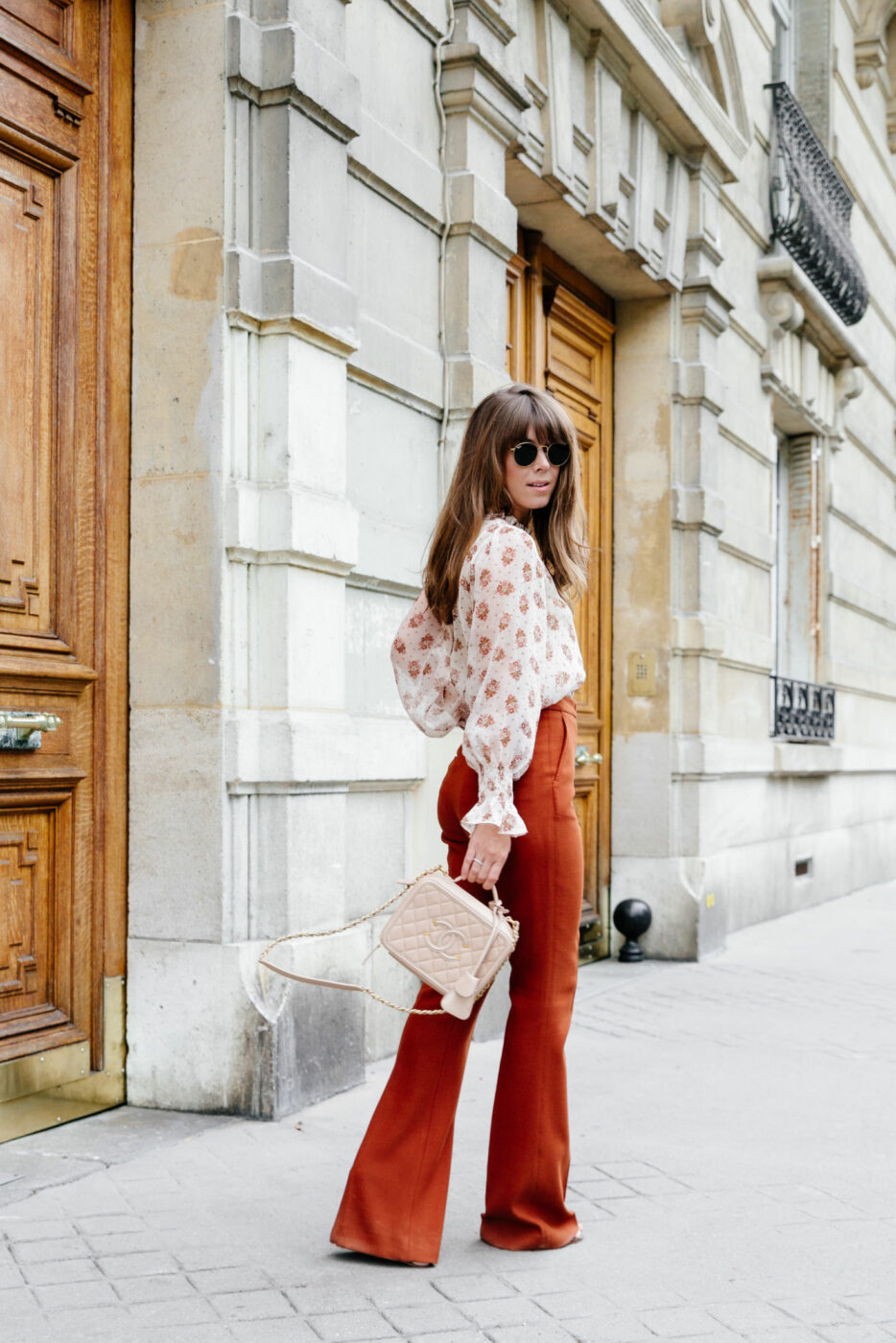 Call me fall obsessed, but it's no surprise that autumn is my absolute favorite time of year. There's something about it – the crisp fall air, the leaves and their changing colors, and the taste of warm apple cider doughnuts that has a way of jumpstarting the holiday season. With all of these different elements, it also happens to be one of my favorite times of year for fashion. Coming off of Fashion Month, there are so many emerging trends just in time for the changing of the seasons. One of my absolute favorite trends is the classic Shearling Coat. I don't think I could be more obsessed with it If I tried! I adore shearling and think that it's definitely having a huge comeback. It's dynamic in texture and color and is definitely an ode to bohemian 70's glamour, a trend you know I'm totally loving at the moment and carried with me all of fashion month!
In the last year, I've seen the reemergence of this once-dated trend and designers are getting super creative: adorning it with bell sleeves, fun collars, leather lapels, you name it! And not too mention the number of colors! It's definitely an urban alternative to large, too expensive fur coats. The biggest struggle with Shearling coats is oftentimes, they're far too expensive for me. However, think of it as winter's solution to inexpensive furs. I've rounded up my favorite quality shearlings under $250 and I'm showing you how to rock it based on your style personality. See below for my absolute favorite ways to rock this classic piece.
The Romantic
Is there anything cozier than bundling up in a warm, oversized winter coat? Definitely qualifies as snow bunny status! Find a great shearling with a super soft lining and a heavy oversized cut and pair it with a thick turtleneck and a flowy scarf. The play on colors and fabrics gives you the opportunity to get super girly with it! Statement necklaces, oversized sunnies, and a structured handbag will keep your look feeling ultra femme!
Chic & Sophisticated
Opt for a darker shade of chocolate brown or black suede for your shearling jacket to rock your coat off duty. This gives your jacket a gloriously moody vibe that's perfect for colder weather. Pair it with skinny jeans and ankle boots for a super utilitarian approach to this wintery look. It's practical, timeless, and incredibly comfortable, making it a great urban, everyday look during the cooler months.
The Bohemian
There's something about shearling that definitely has that retro appeal. Oversized coats atop a free-flowing dress is perfect year round. Want Pair an oversized shearling jacket with a great pair of wide leg pants or flared denim for a 70s inspired combo. Finish off your look with a great pair of boots or booties to make a wildly romantic statement that's ultra bohemian in every way.
Edgy & Refined
This is definitely a place to get creative. There are so many shearling coats showcasing interesting, new materials. Opt for a matte leather jacket with shearling interiors as opposed to a traditional suede coat for a grungier, edgier look. The heaviness of the jacket definitely lends itself to an edgier look. So don't be afraid to pair it with a plaid or patterned skirt for fall. Attitude not included!
How are you planning on rocking your shearling this season? Shop the post and share your style below!
Photos by Fred Cipoletti.