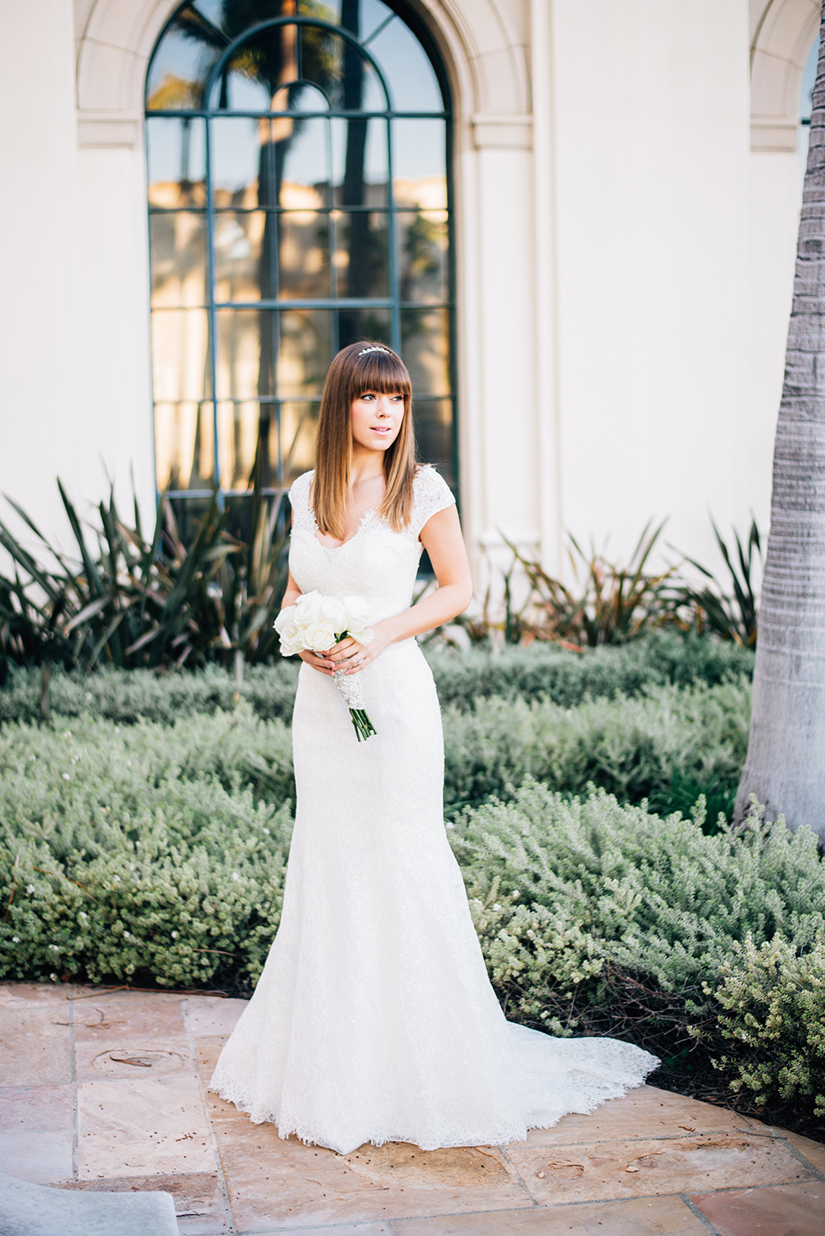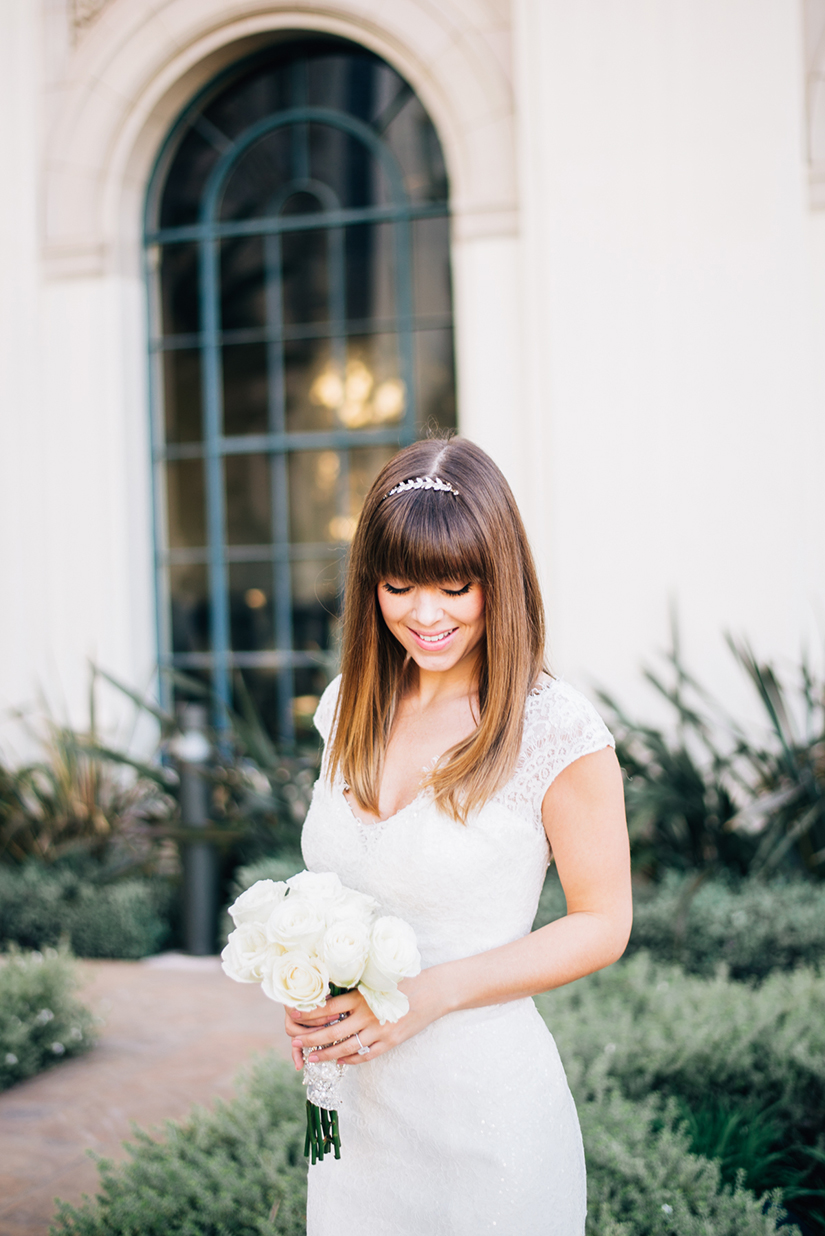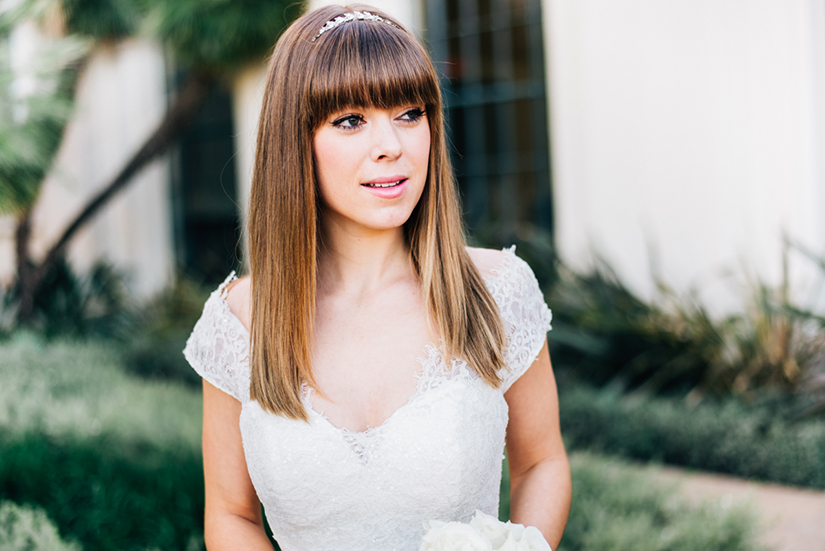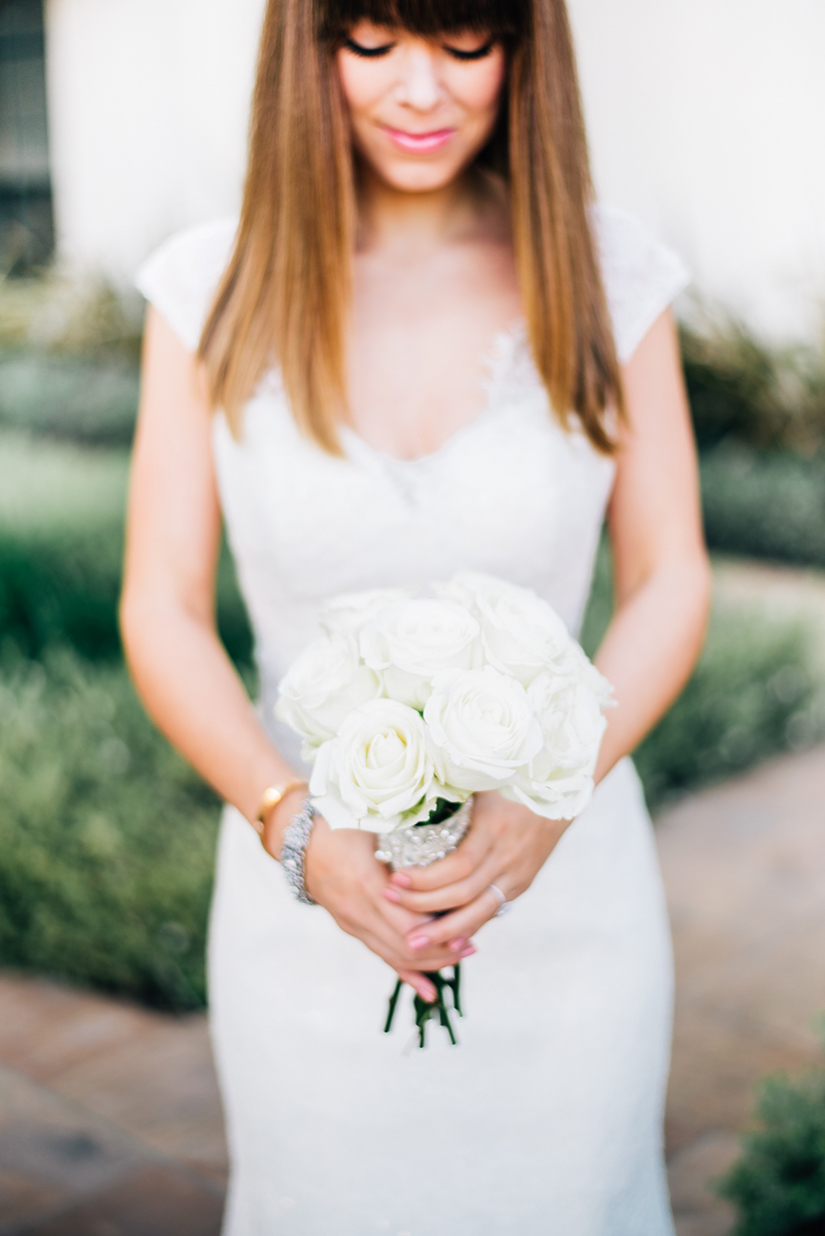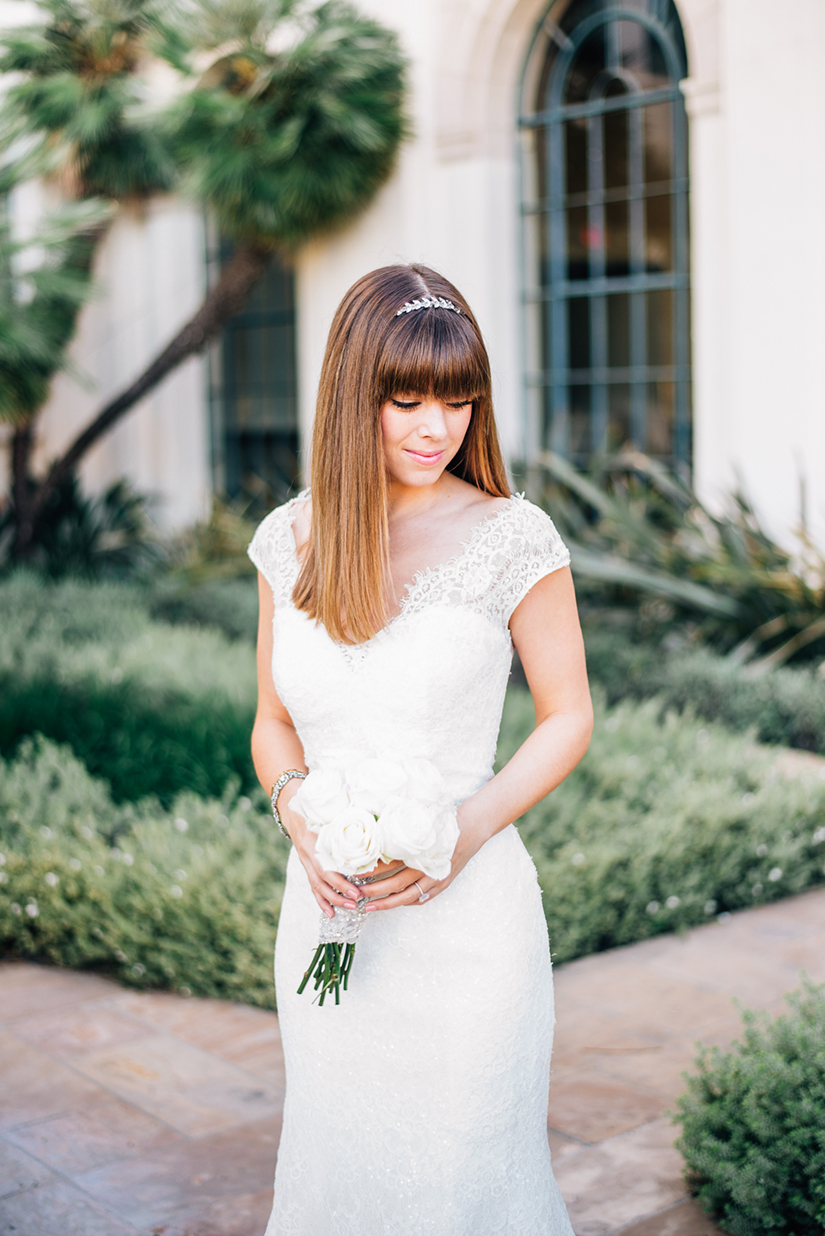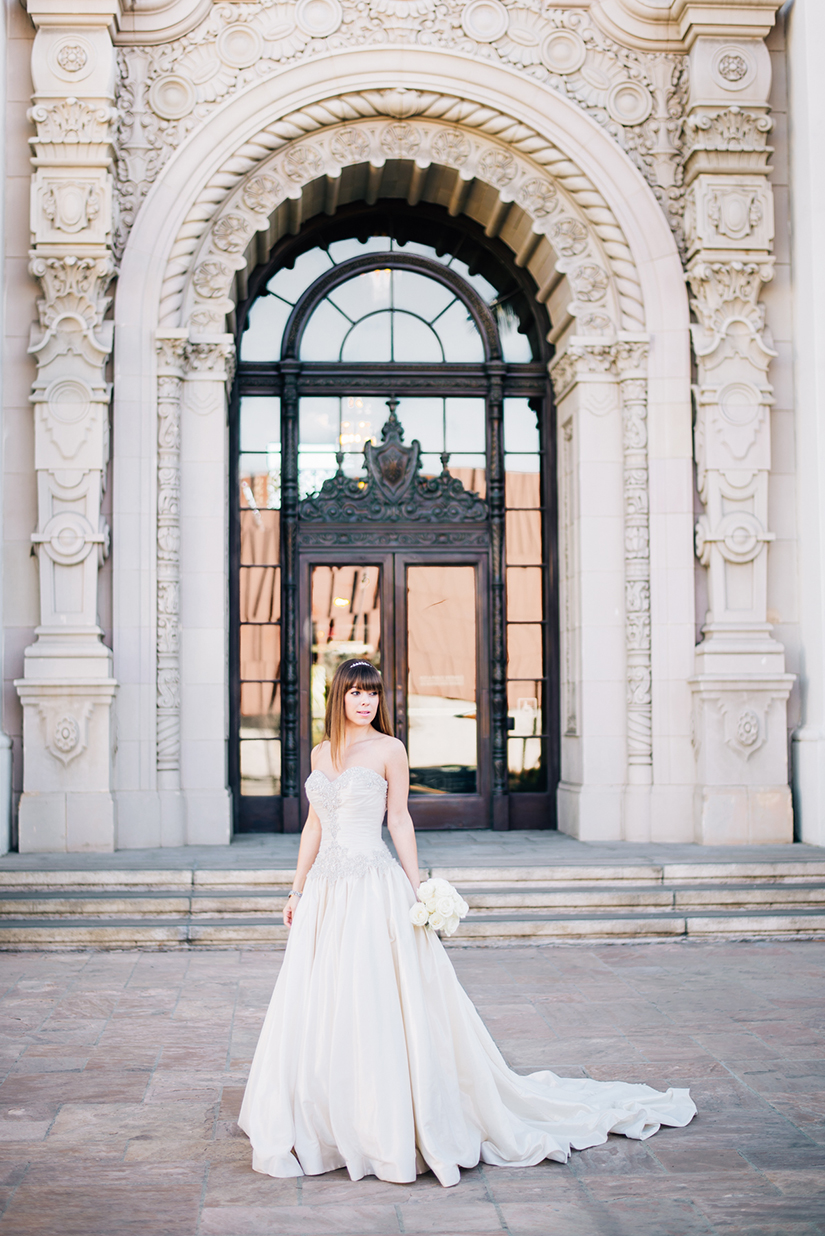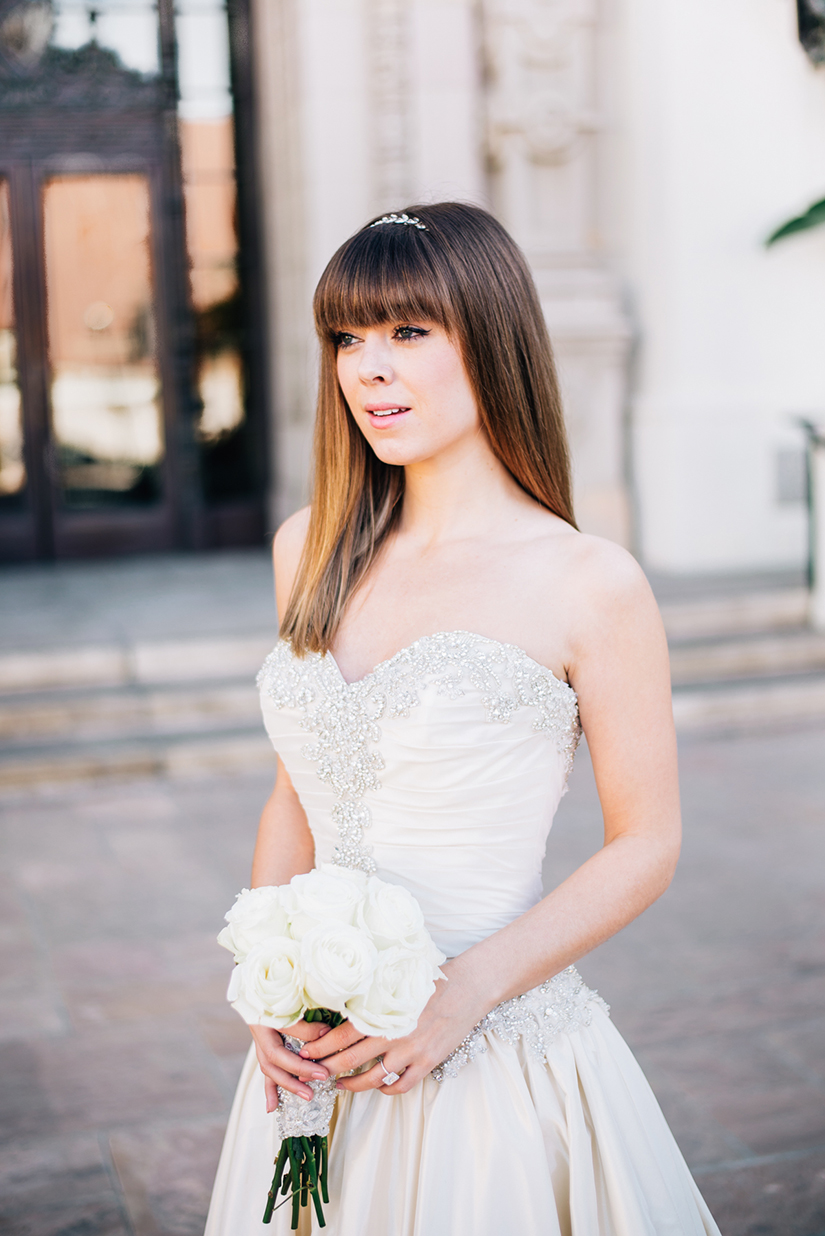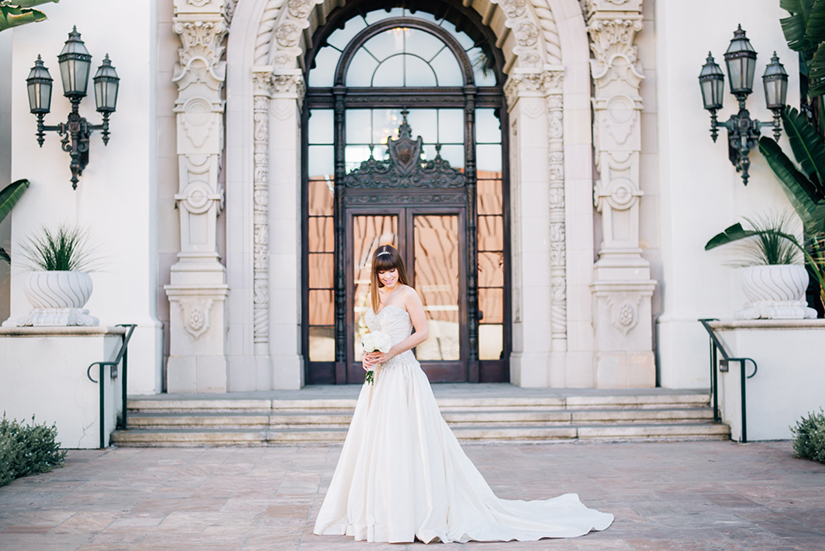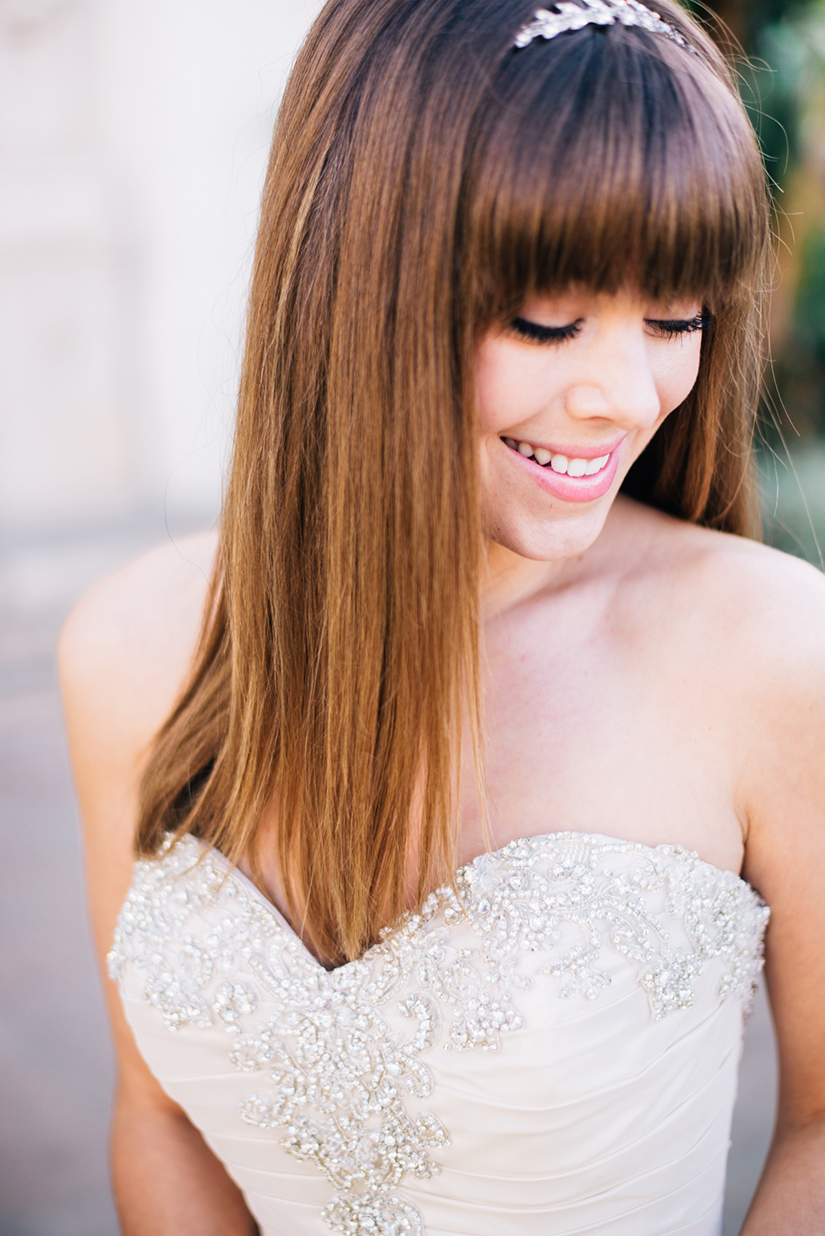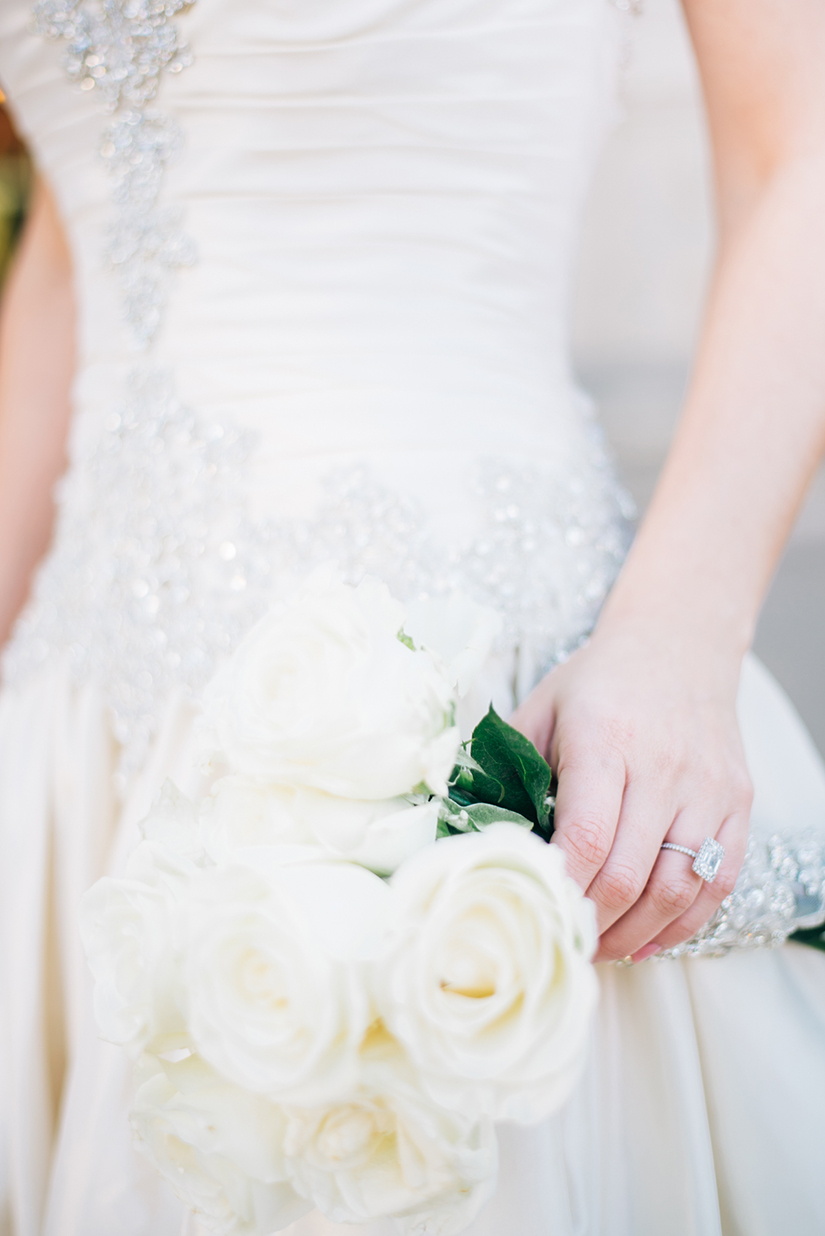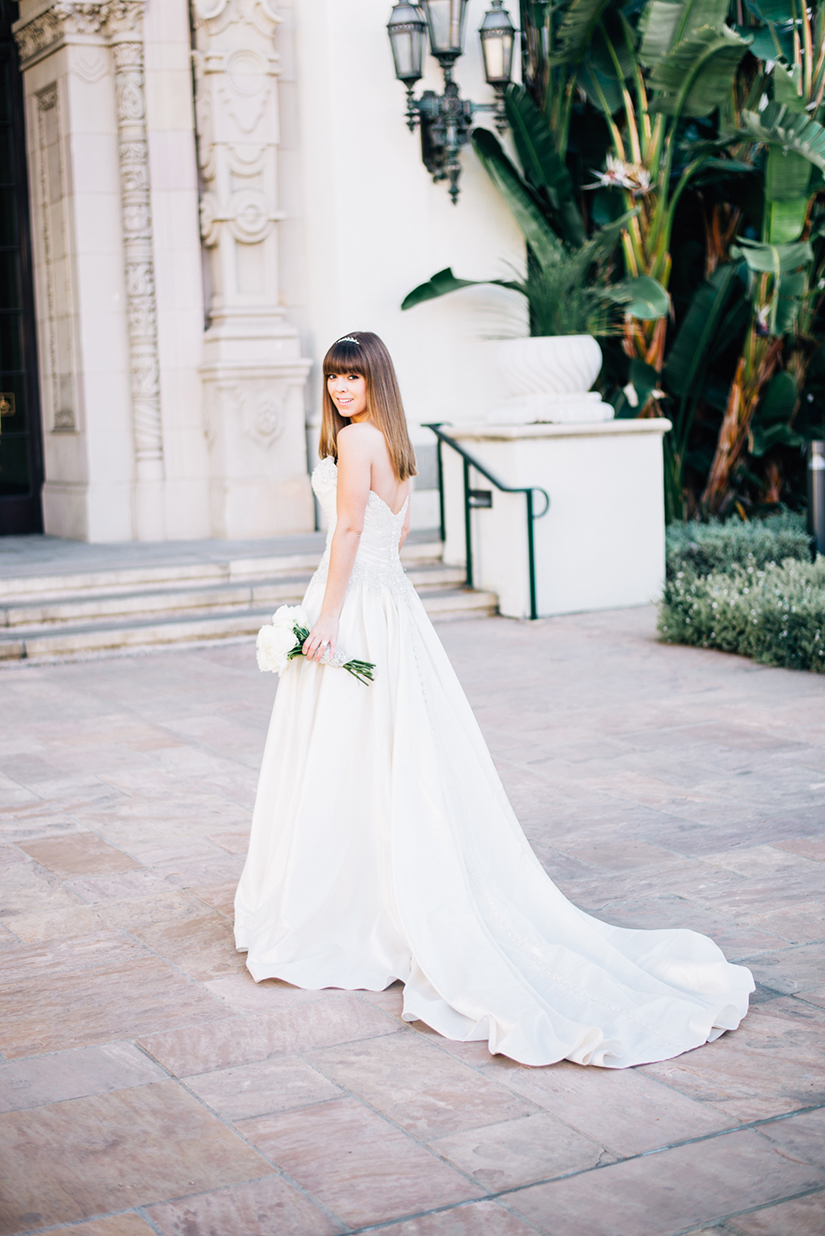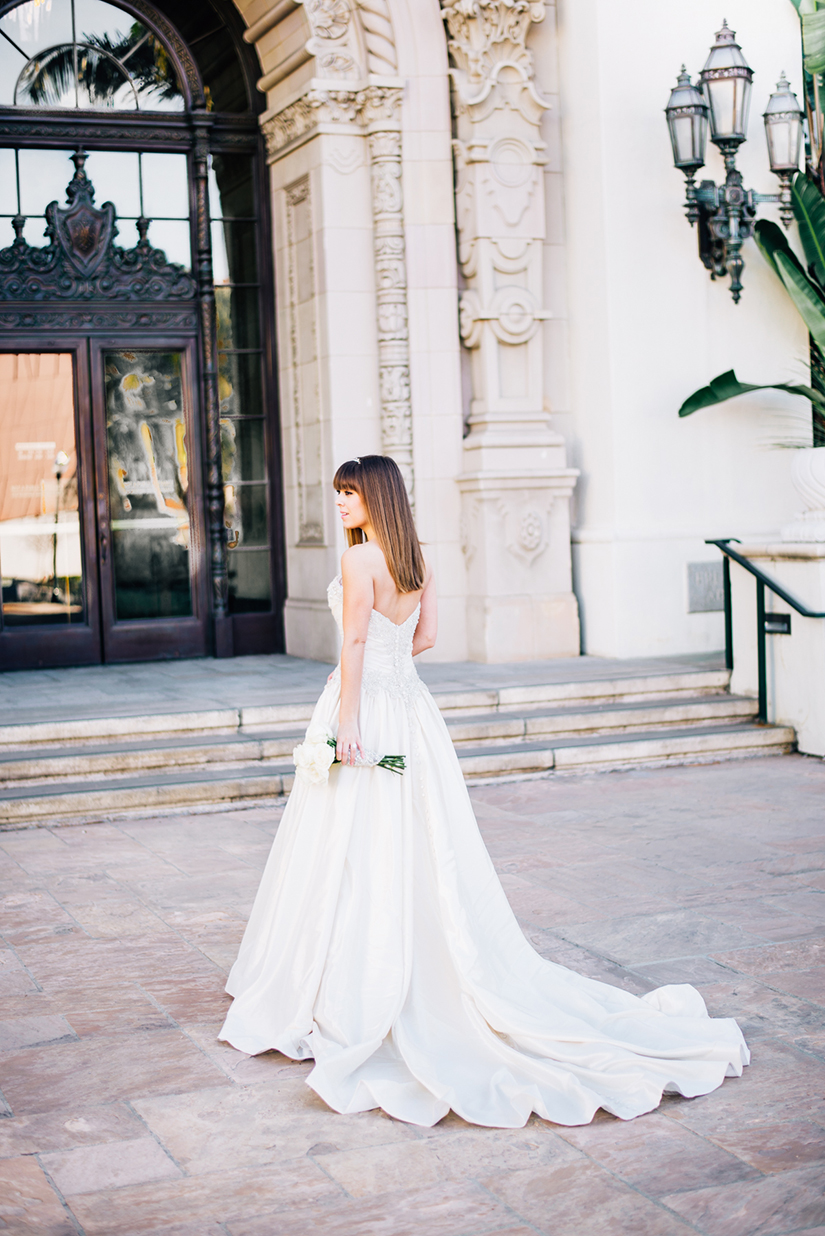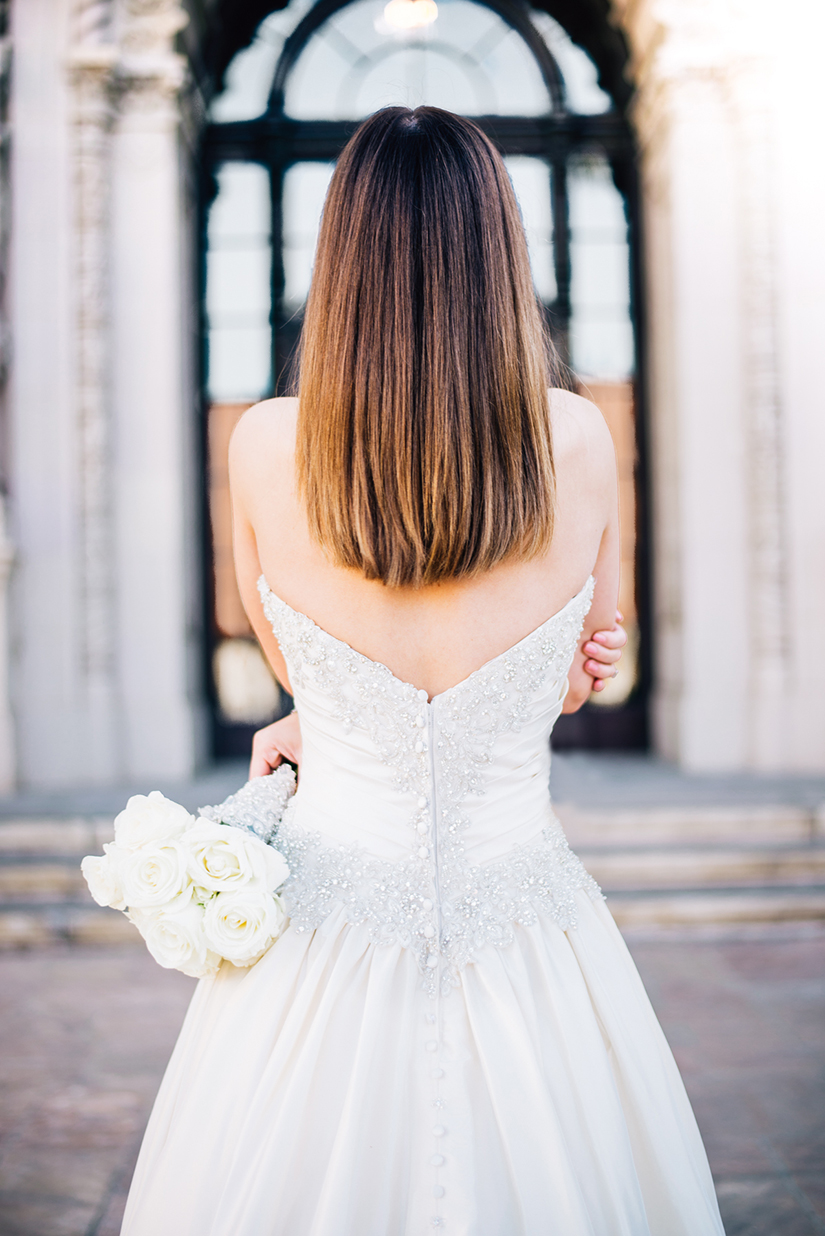 As of January 25th, I am officially at the six month mark until my wedding day! There have been so many exciting developments and details that keep falling into place and we are just about to send out our save the dates! One of my favorite parts of this process has been styling the looks for each of the wedding events leading up to the ceremony.
I have to admit that one of my biggest challenges was deciding between lace vs. satin and full vs. fitted! Here, I am wearing two of my favorite looks from each of those styles from Allure Bridals. Although neither of these are the dress I will be wearing, they are a representation of some of the favorite styles I tried before selecting, "the one." There is something so elegant about the decedent embellishment and strapless ball gown that I am drawn to. And the perfect juxtaposition to this is a slim fitting sheath covered in beadwork and lace appliqué! To shop these looks, click HERE for the ballgown and HERE for the sheath.
Now that I have my looks selected for the wedding, it's time to think about the bridesmaids and groomsmen! I can't wait to reveal the direction I go in! Stay tuned! I know that for some of you, this process can be daunting but if you know the right places to look, you shouldn't have any problem at all! And this is why I am so excited to share that I have teamed up with Allure Bridals to guest judge their Allure Love Stories contest where you can win not only dresses for your bridesmaids and tuxes for your groomsmen, but Allure will also provide you with your wedding dress and a tux for your knight in shinning armor! To top it off, they will be sending their favorite videographer to come capture your entire day!
This giveaway actually brings me so much joy because nothing makes me happier than knowing that your special day is going to be that much more amazing because you won this incredible gift! (Best of all, it will be the best Valentine's Day gift ever because we are announcing the big winner on the 14th!) Entering could not be easier. Simply head over to Allure Bridals HERE and share your proposal story along with any images you have from the day he popped the question before Valentine's Day. Then, Tweet or Instagram your proposal photo using the hashtag #allurelovestories. That's it!
I will be a guest judge for this and can't wait to read all of your love stories! Bring on the waterworks (don't worry, I have the tissues stocked up).
Good luck to all of you brides to be out there!