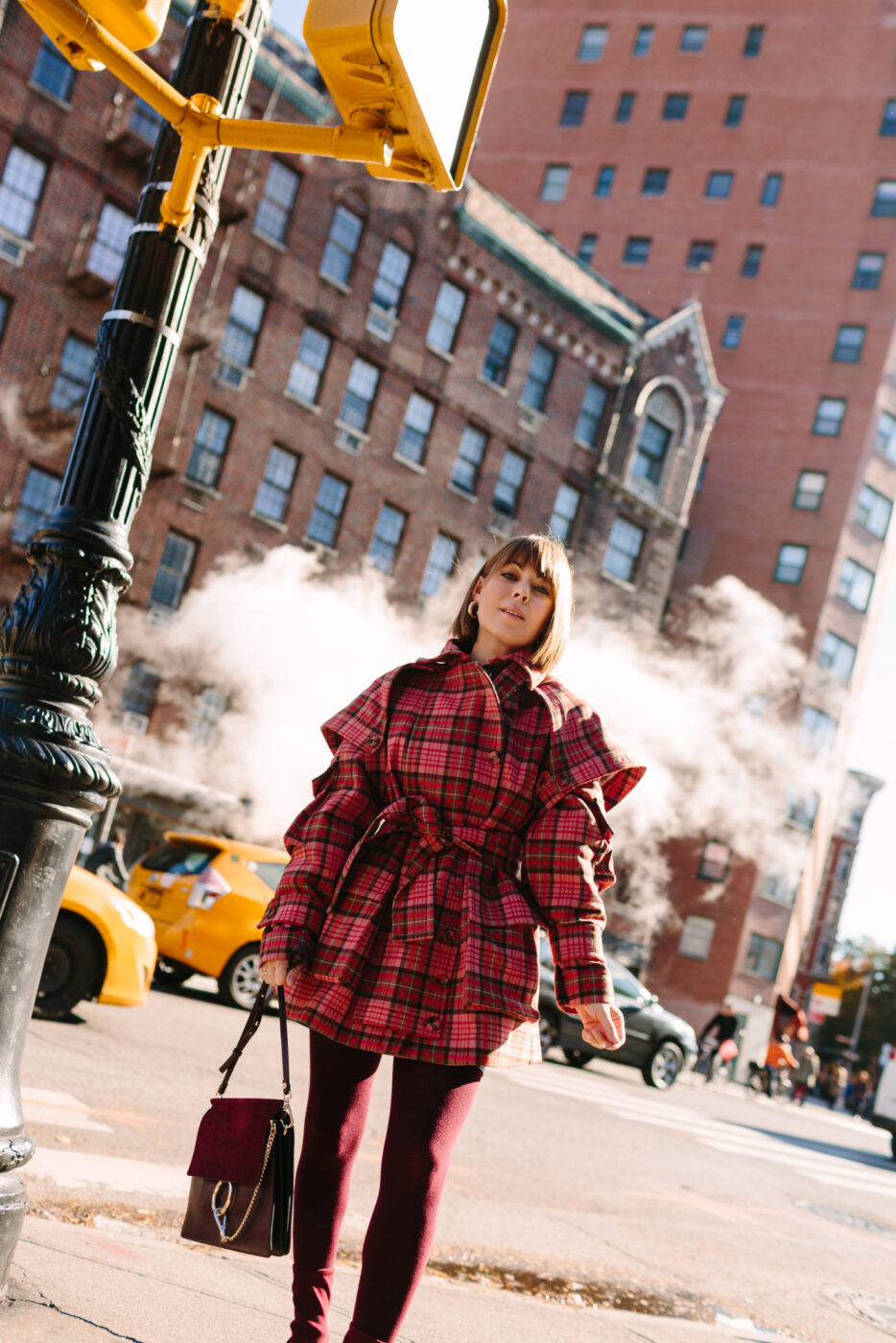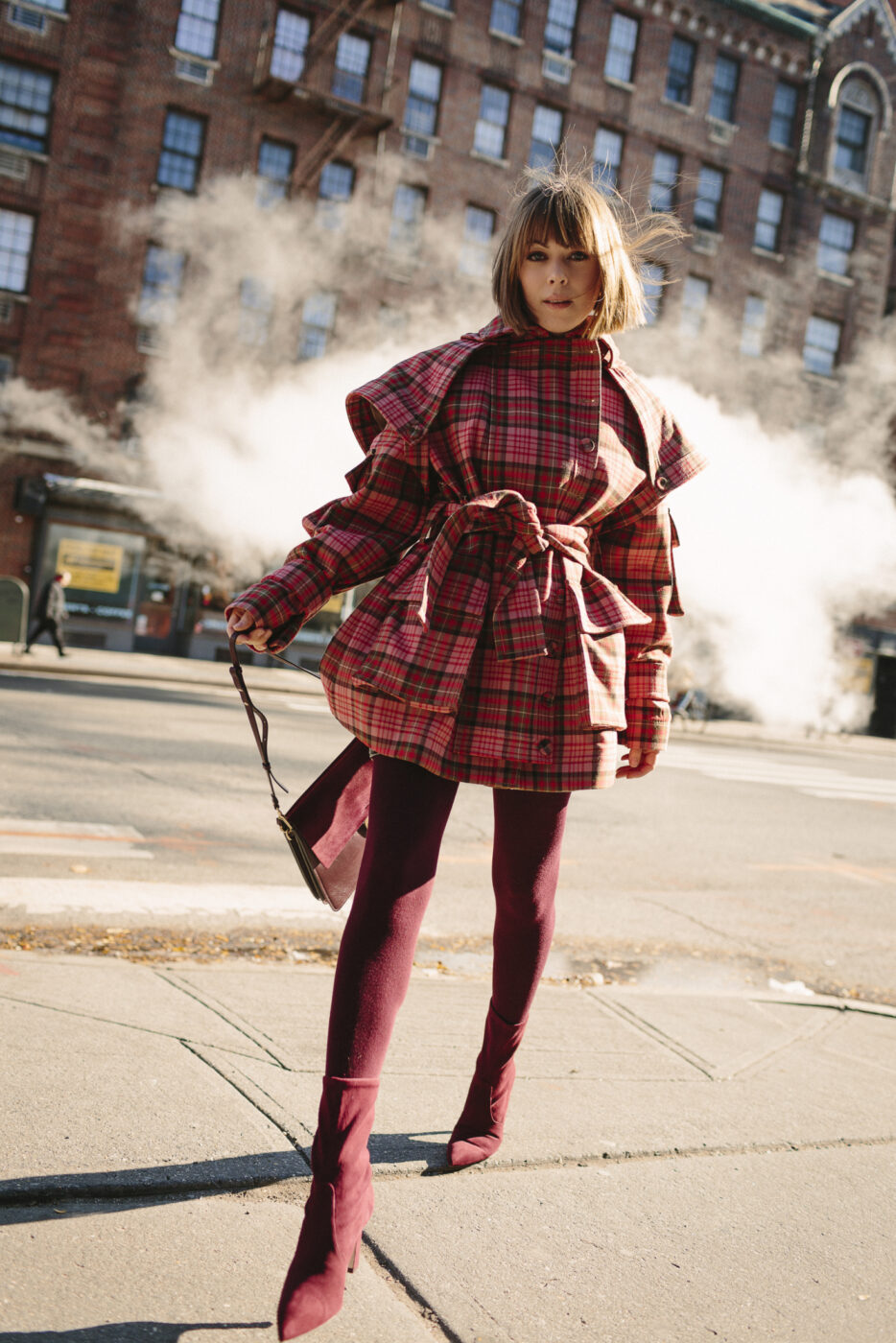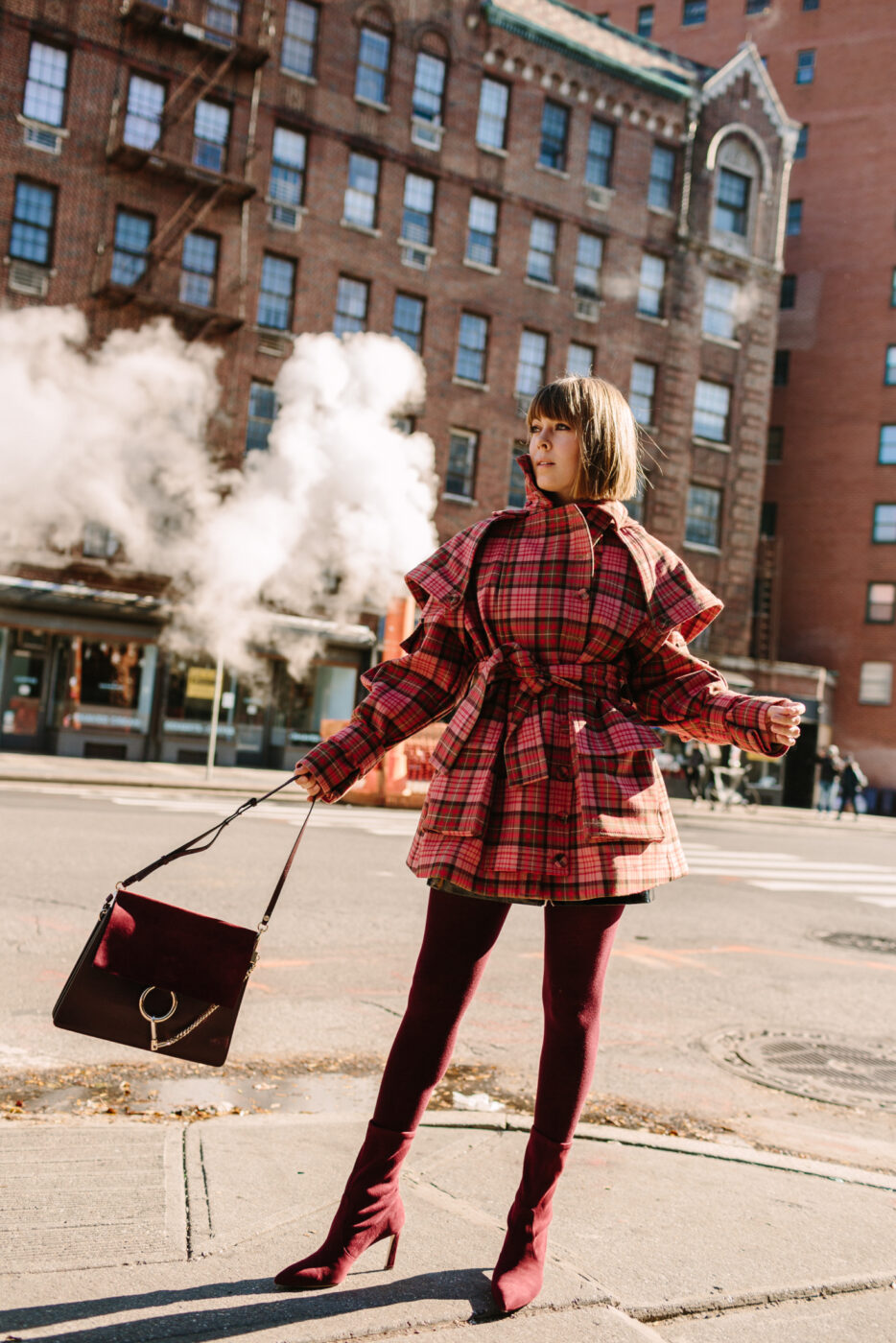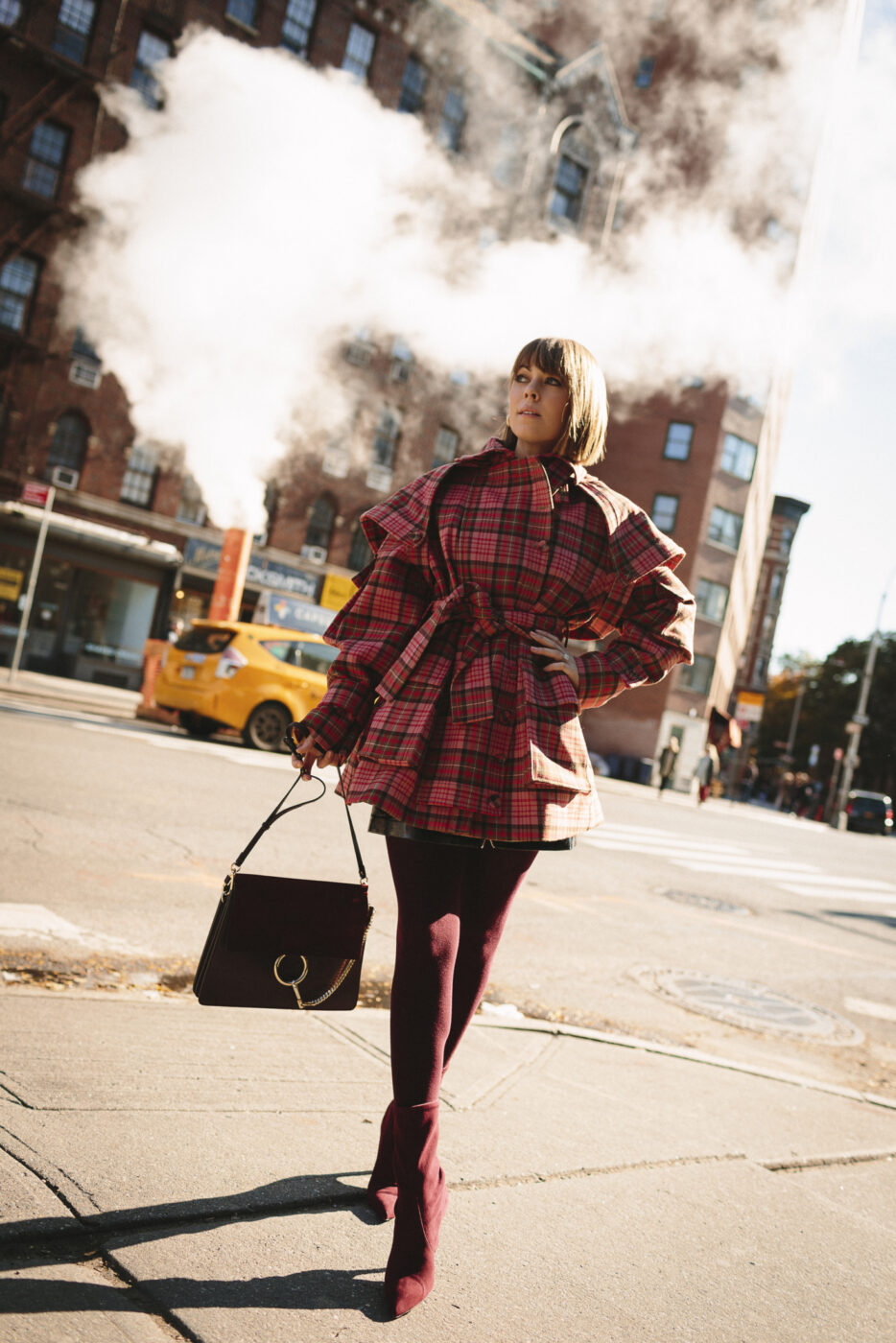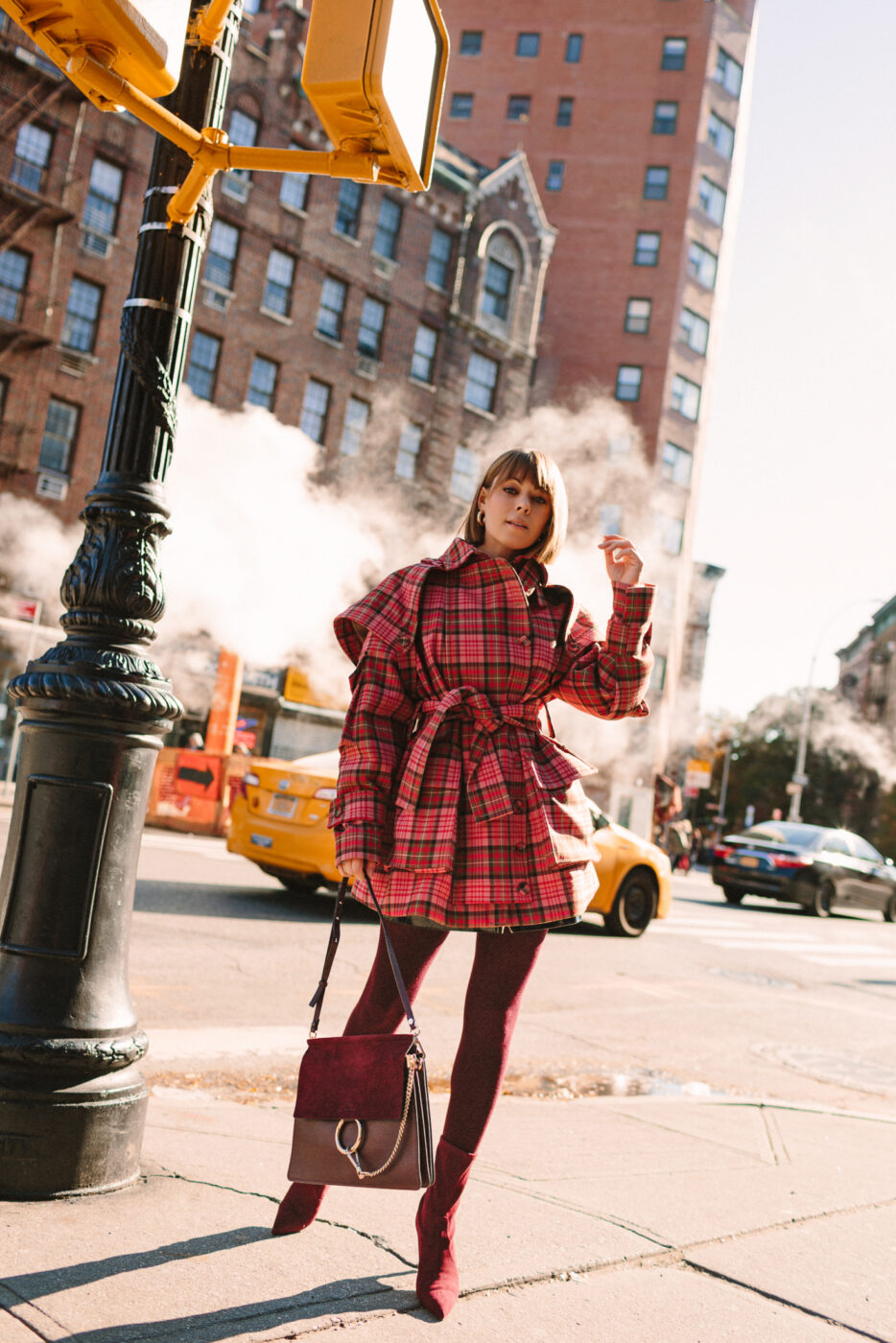 One thing you may not know about me is my height. I'm actually 5'6 but often times when I meet my lovely readers, you're surprised that I'm not taller. Which hello, is a major compliment! Especially with the need to be photographed often and pull off different styles, I'm always doing what I can to appear longer and taller. I mean, who isn't?
So for all my petite girls out there, or those of you just looking to add some length to your frame, I wanted to put together an updated list of my tricks for looking taller. They're all super simple and should have you feeling lifted just in time for all those holiday soirees (and Instagrams…)! I'm also sharing the location I buy my favorite items for appearing taller… a store and accessory that must be included in your holiday shopping experience!
Consider tights
I've honestly loved tights since I was a young girl, and to this day nothing has changed. These days, they're my secret for adding length to my stems, especially this time of year. I just stocked up on a few different colors from Calzedonia's line as they have the most insane quality and fun hosiery (adore their leggings, too!). They're not those tights that run the second you step out of the house like so many I've tried. The quality is amazing and I especially love their body-shaping tights and stockings with skirts for the holidays.
From patterned to colors perfect for every season, their inventory is on point and can be your little secret to refreshing that holiday wardrobe while growing in length! Try Calzedonia tights with a mini skirt, a longer jacket, or dress to hide pale winter skin that, let's be real, usually makes us look shorter. Tights really give that smooth, continuous look that helps you appear taller. And for this California turned New York girl who loves short hems no matter the time of year, the need for extra layering is real. Major bonus!
Monochrome your legs
From where your hips start to the tips of your toes, going with one singular color can add inches to your frame. Instead of cutting yourself off at your ankles with a harsh color change, wear the same color on bottom and on your feet. I love how the burgundy tights played right into my similar colored boot here to give my legs that elongated illusion. I'd do the same combo with over-the-knee boots which are suuuuper flattering when paired with tights!
Go dark
It's probably no secret by now that darker colors are more flattering – and with that comes a longer appearance. Reach for hues like burgundy, emerald green, navy, dark greys and of course black when you're wanting to add height to your lower half – all colors Calzedonia carries in beautiful shades.
Now that I spilled my secrets, what are yours? Any tips to add to the list of making yourself appear taller?