Autumn Entertaining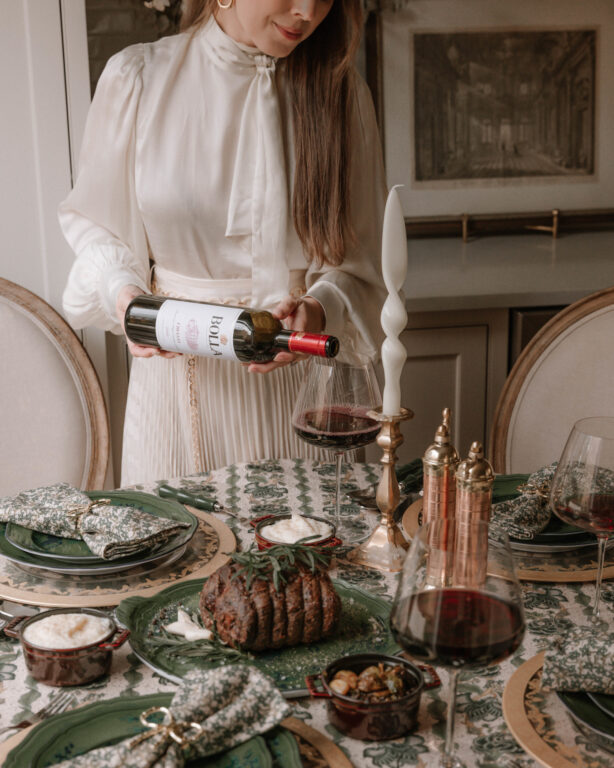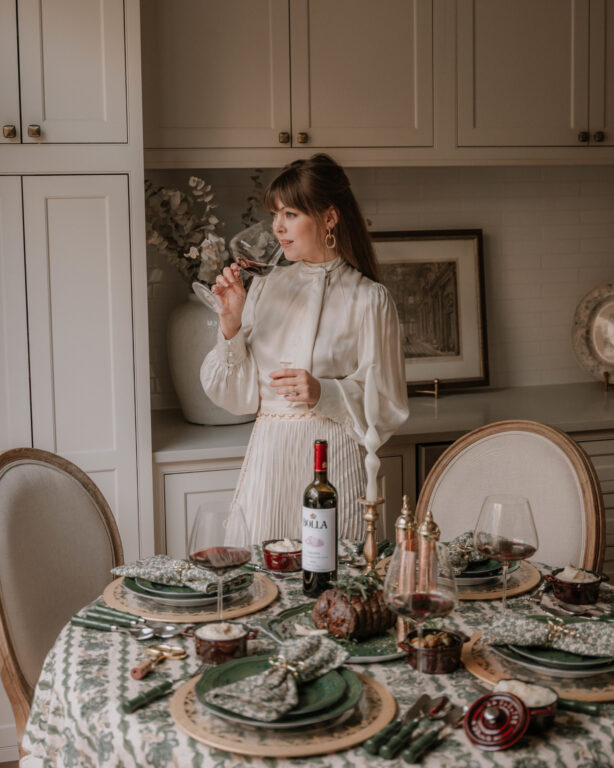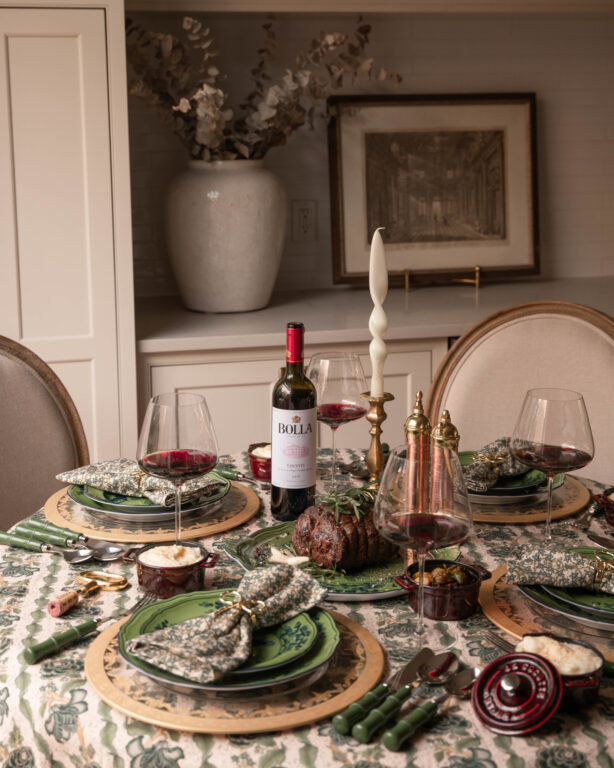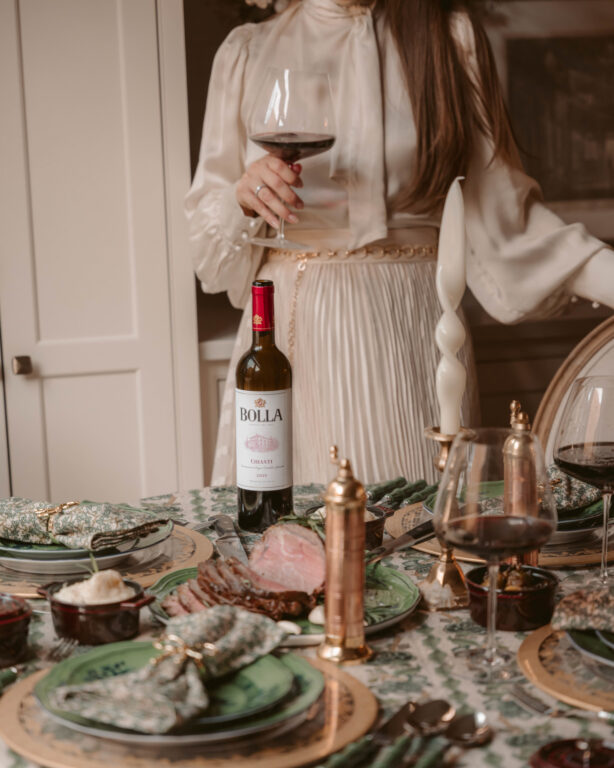 The art of entertaining has long been a passion of mine and Autumn Entertaining makes for beautiful harvest inspired decor on the table and around the house. This past week we hosted an intimate Friendsgiving while my mom was in town. Freddie cooked up a feast while I did what I love doing best, decorating the table while indulging in a glass of wine. When you set the table, you're truly setting the stage for the meal and the gathering that you will be hosting. This tablescape was inspired by Sarah Flints new home collection. I love the pop of color and pattern it brings. Sarah hand-painted both floral prints, taking inspiration from 18th-century French textiles commonly used in home decor – no wonder it reminds me of a beautiful Parisian garden in the fall.
Freddie and I always thoughtfully curate our food and wine pairings – it truly completes every meal. This Bolla Chianti goes so beautifully with a holiday roast and hearty sides like mashed potatoes and brussel sprouts. Be sure to follow Freddie on Instagram for this recipe that he's posting on Sunday!
Whatever you end up cooking, here is a toast to each of you this week as you head off to your holiday festivities! And if you're still on the hunt for what to decorate the table with, I've linked to all of the pieces I used to decorate our table. Still in need of some Autumn Entertaining inspiration? Check out this story to help you inspire your dinner table theme and setting the stage.