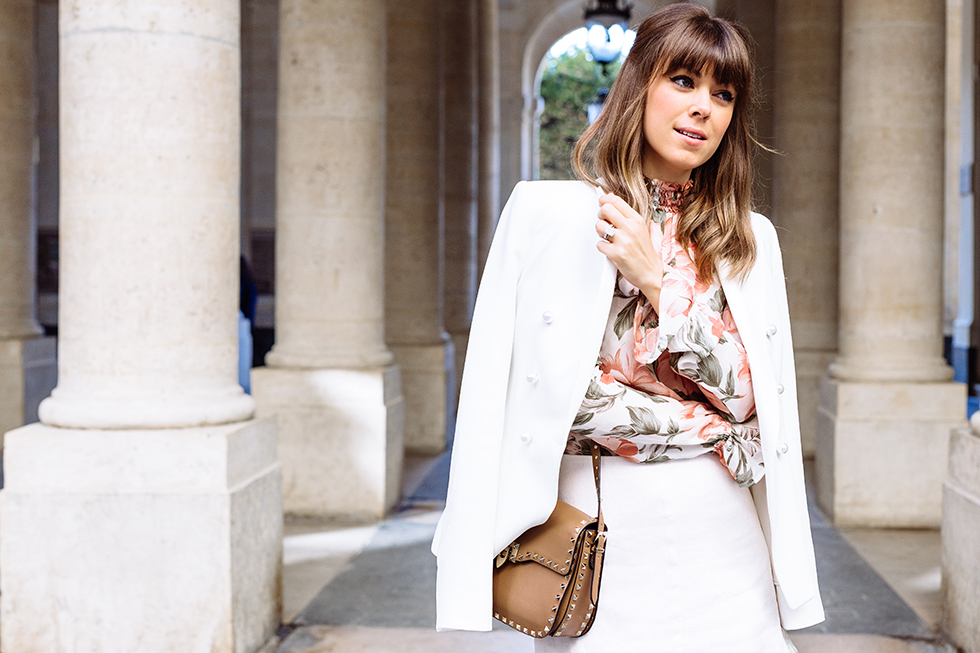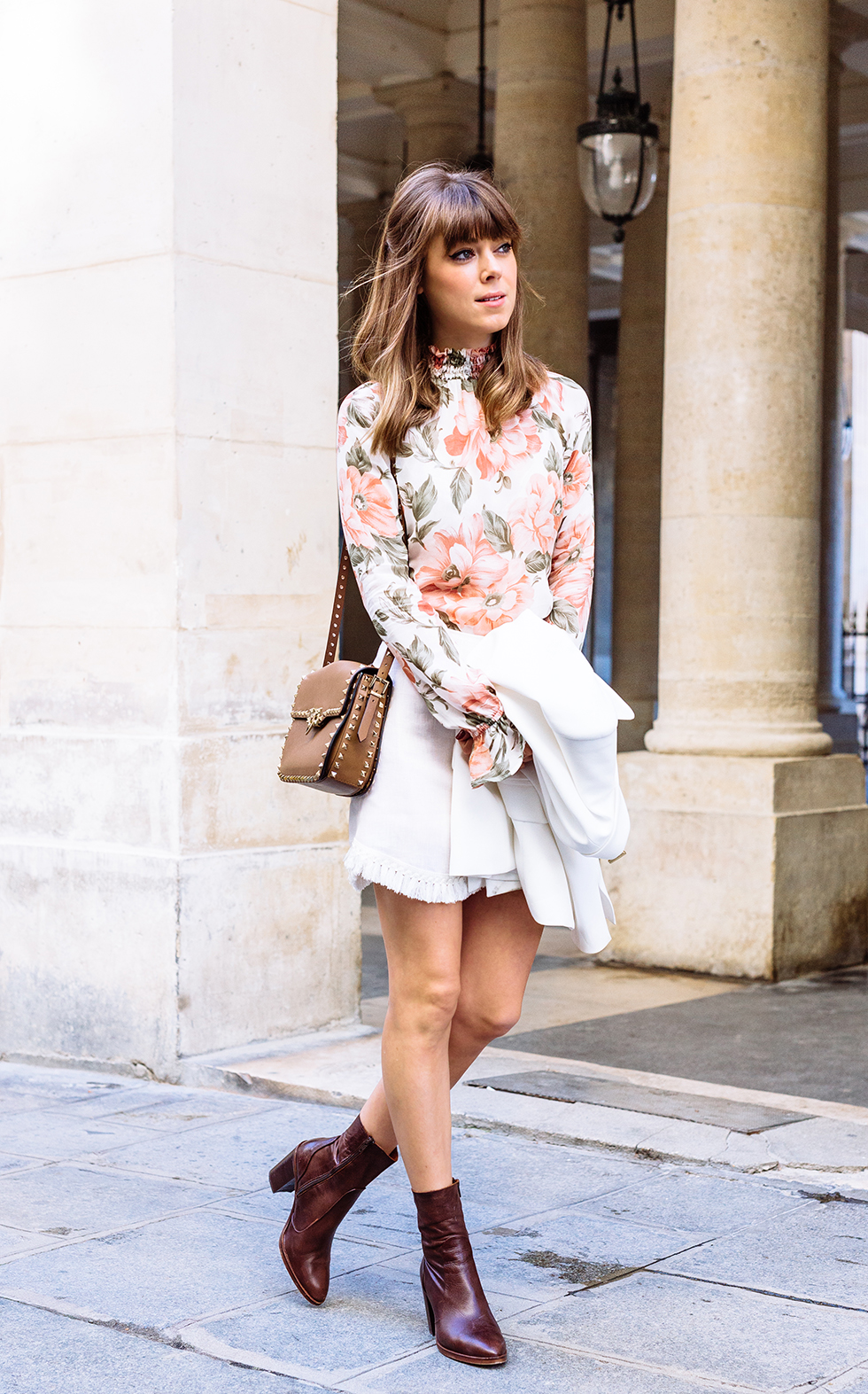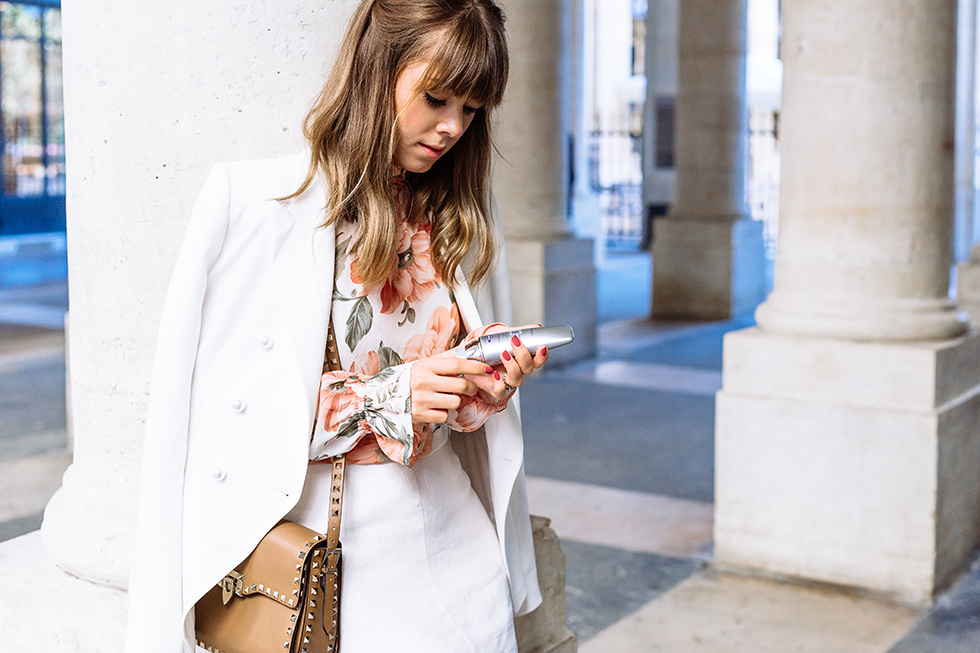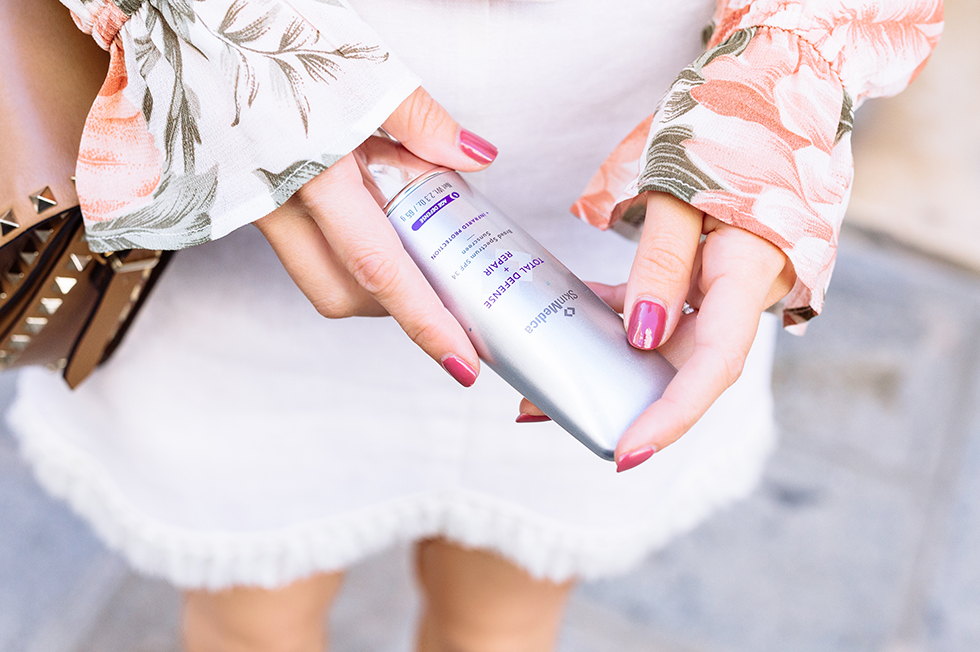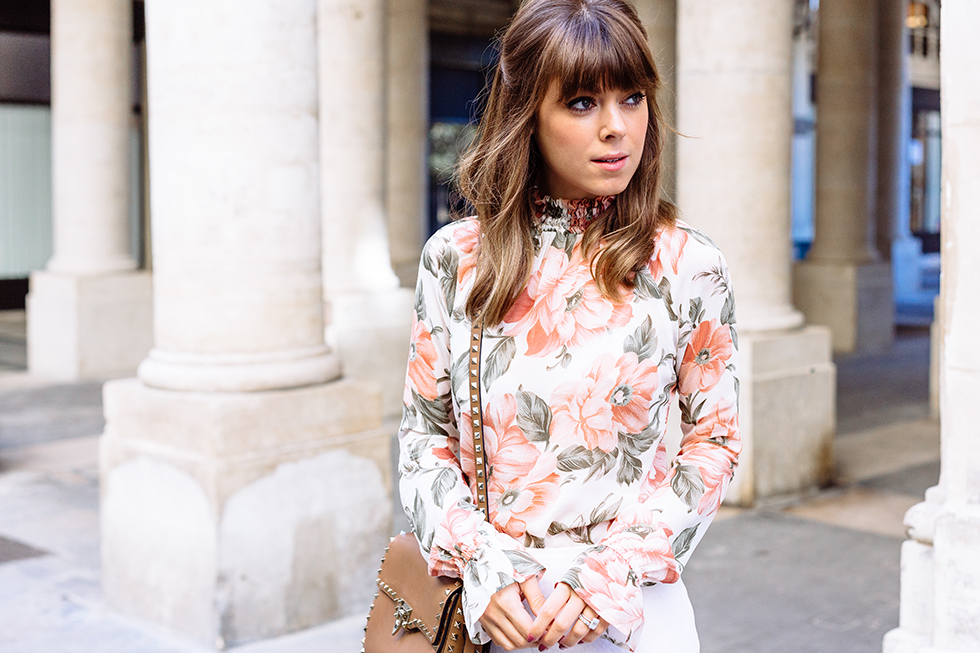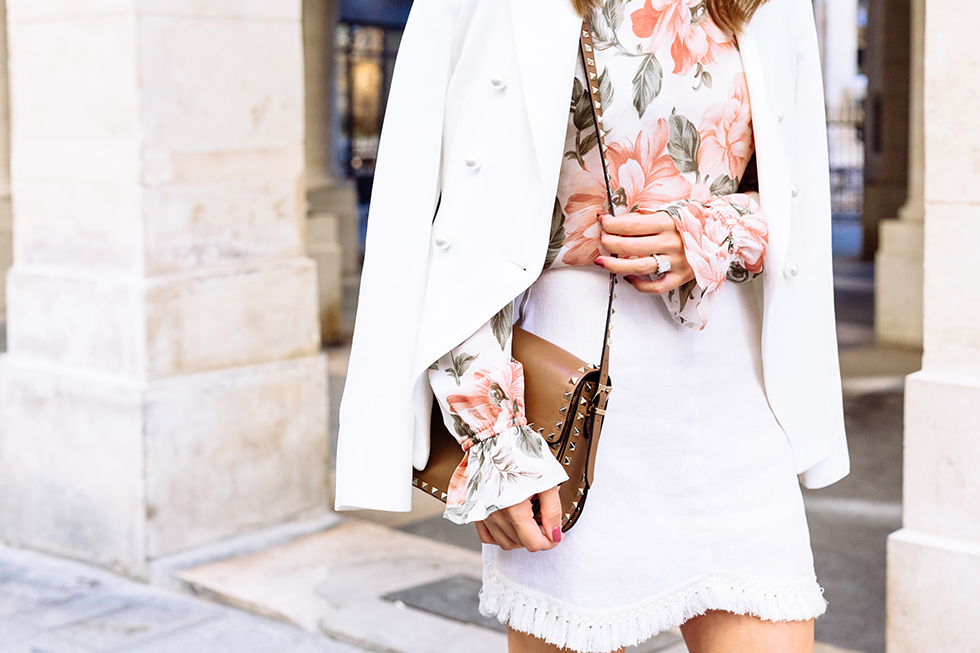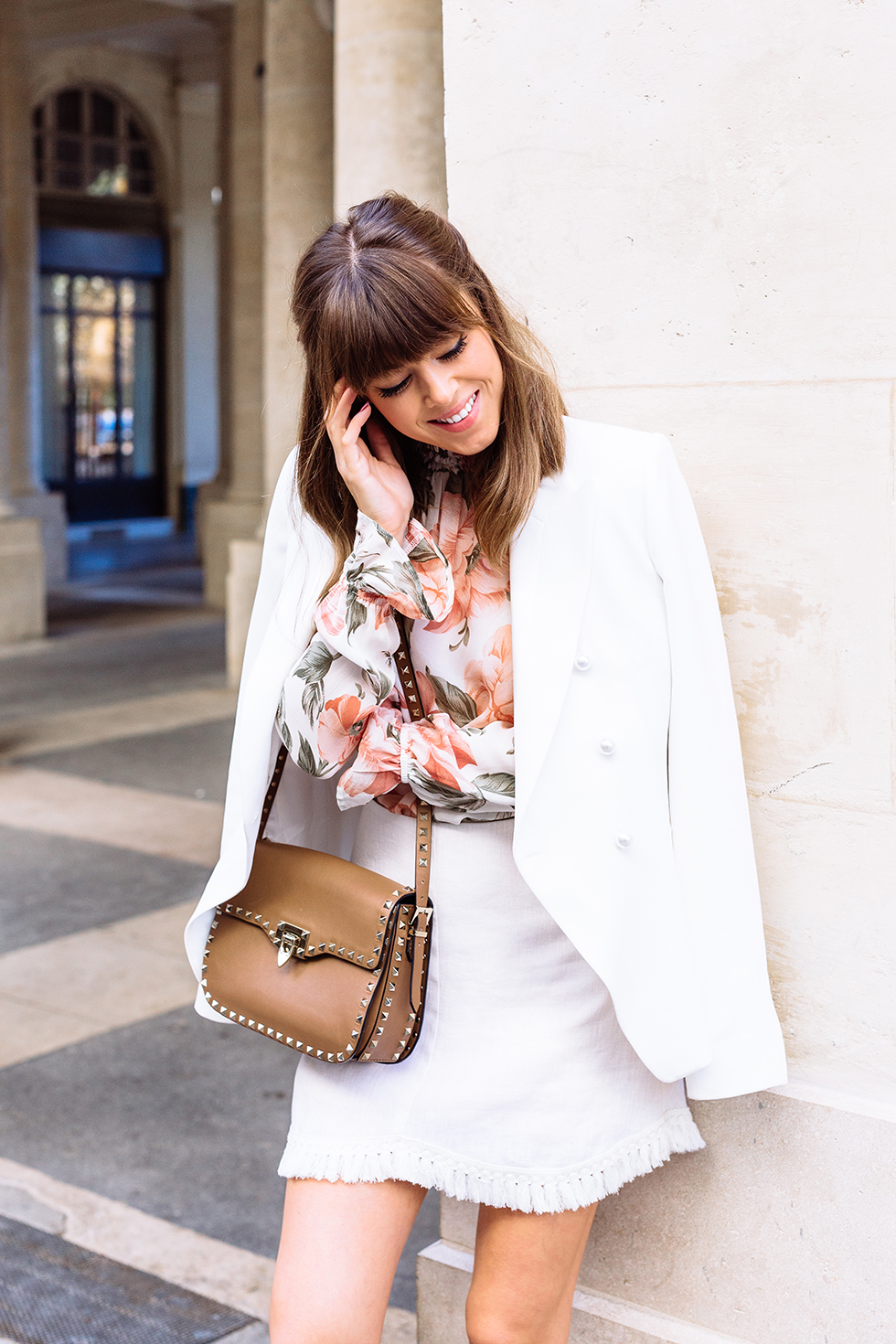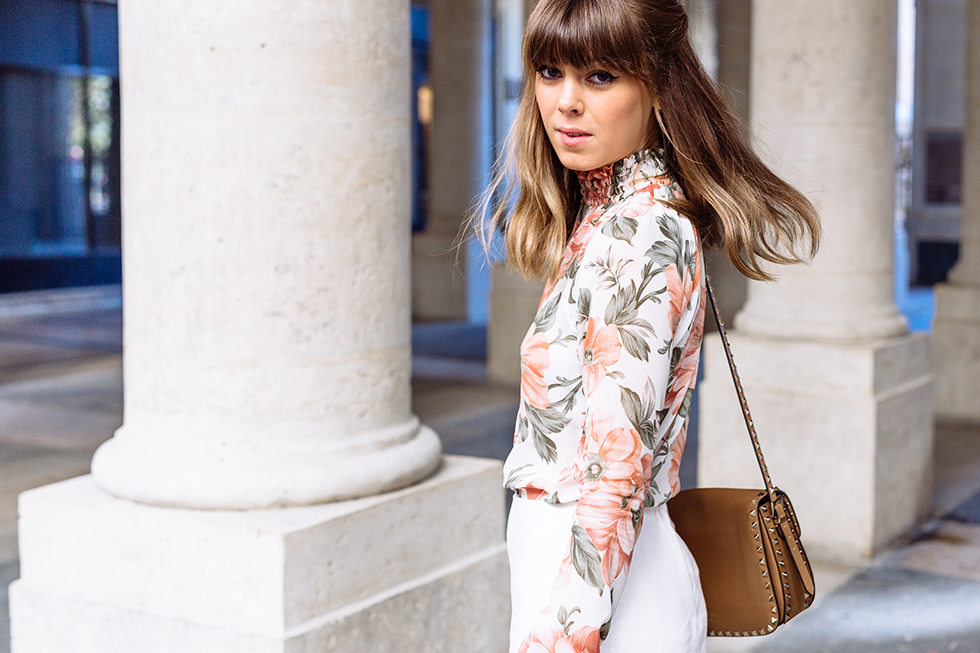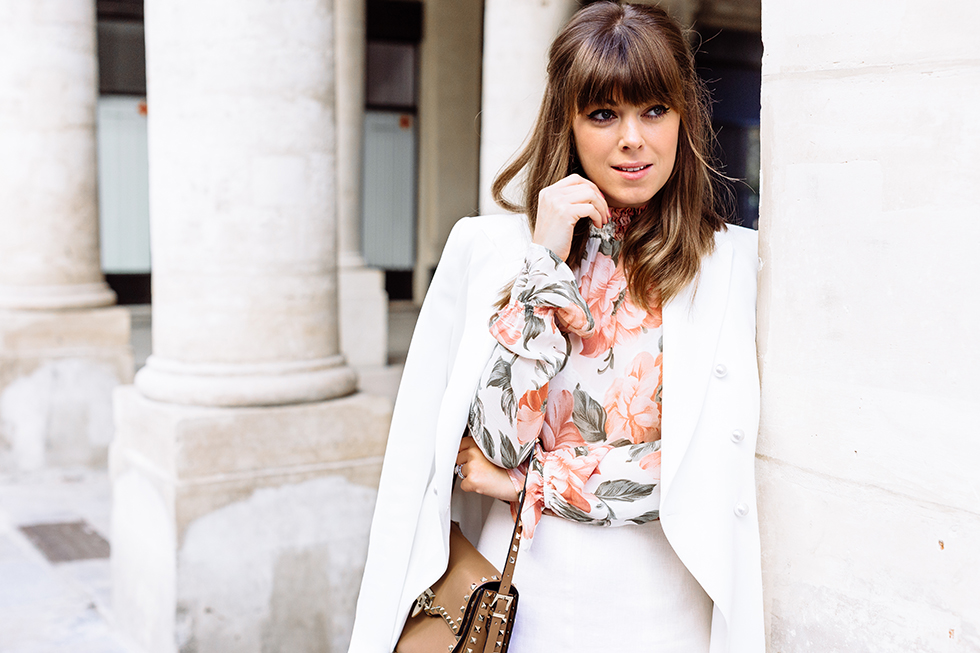 As women, we are all very conscious of the desire to age gracefully; Like Christie Brinkley, Kate Moss and Heidi Klum to name a few – won't they share their secrets already? With the big three zero quickly approaching, I've had a heightened awareness for the ways in which I take care of my skin. Preventative care is probably the most vital in keeping it looking youthful and lustrous. There are so many tips and tricks out there on how to get glowing skin and let's be honest, navigating the skincare landscape can be a bit overwhelming. Lately, I started to see a more heightened curiosity for my regimen across social media and here on the blog so I thought I'd share a few of my daily habits on how I keep my skin looking the best it can.
One of the most important elements in my regimen, besides my antioxidant intake and drinking my weight in water a day (just kidding) is protection – a word that conjures up the smell of hot summer days and thick white sunscreen smeared on your face. Fun fact: did you know that most sun damage happens on your face before the age of 25?! Ok ok, so you might be thinking that the damage is done but I digress…
What I'm talking about goes way beyond protecting your skin from the sun. It's also protecting your skin from chronic exposure to infrared rays which also can cause sun damage. When we thought it was just the hot days of summer we had to take shelter from, it's actually a combination of UVA, UVB and infrared elements that we all encounter daily. And what's even more important to note is that these harmful rays don't discriminate from season to season, it's year round, indoor and outdoor. When I learned about this, I knew it was time to be more diligent about 365 days of skincare protection.
As you may have read from previous posts, my Mom has been in the skincare industry for the past ten years. She has been a constant source of knowledge for me when it comes to this topic because she's worked alongside some of Southern California's leading dermatologists. And while in no way am I claiming to be an expert on skincare, there is no denying that my skin has become a product of many years of trial and error through some of the industry's leading brands that come highly recommended not only by my mom but by her colleagues as well. So why not share these discoveries with you?!
One of the most recent products that has us beyond excited at the moment is something that is being referred to as not a sunscreen but a "superscreen" – behold the birth of a new era of skincare, people! Just this June, SkinMedica launched their "superscreen" with one thing in mind; preventing the appearance of premature aging and photodamage from UVA, UVB and infrared while supporting skin restoration and rejuvenation.
What makes this Total Defense + Repair product different from your grandma's sunscreen is that the formula combines antioxidants, green tea leaf extract and vitamin E – ingredients that are proven to support graceful aging. While I've been using it for just a few weeks now, it's supposed to take four to see actual results however I've already started to see a change in my skin. The first thing you notice when using Total Defense + Repair is the softness of your skin throughout the day. Because this product is not a sunscreen (it's a superscreen!) it doesn't feel or smell like a sunscreen. It leaves my skin feeling fresh throughout the day instead of heavy and oily like some sunscreens do.
When it comes to my beauty routine, I like to begin my coverage at the moisture level so the tinted formula has been great for added coverage as well. I've already started to see signs of the product working but stay tuned for my discoveries here on the blog at the four week mark and in the meantime, you can check out the full range of Total Defense +Repair coverage options available from SkinMedica in the gallery below.
Photos by Fred Cipoletti