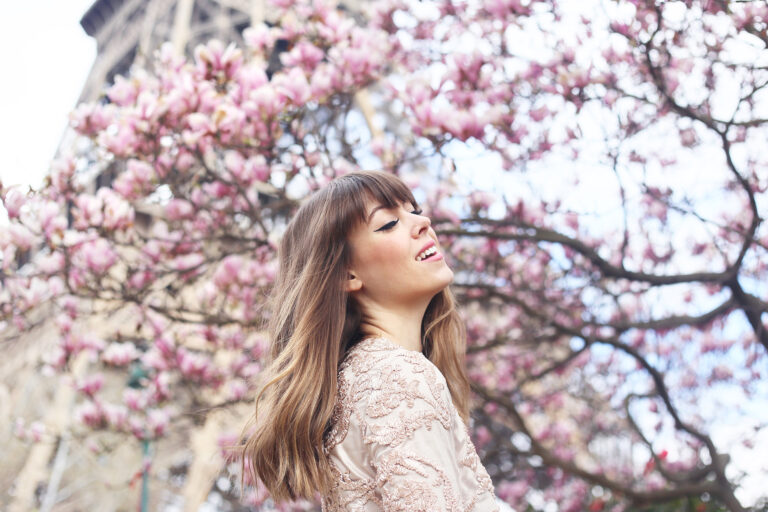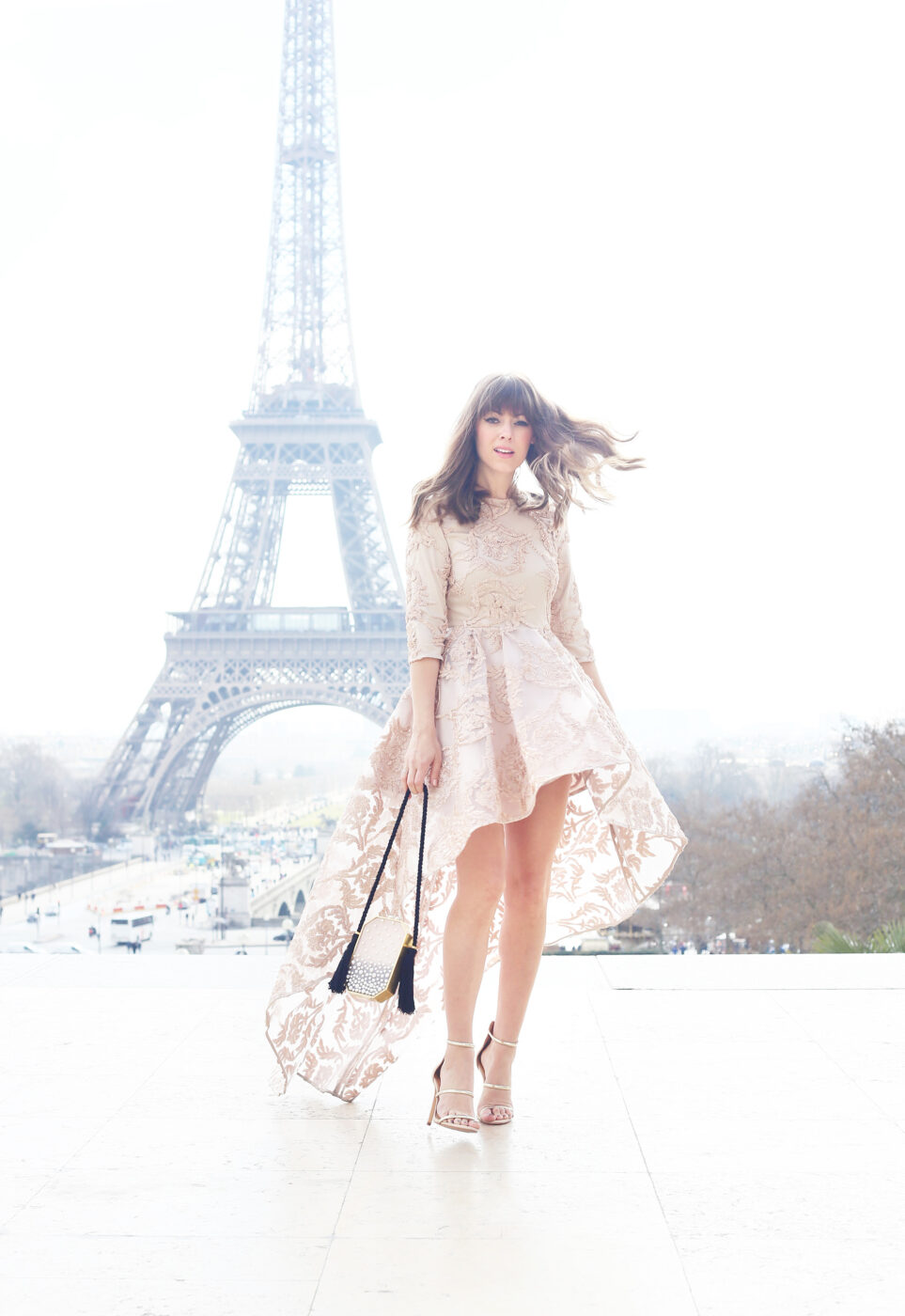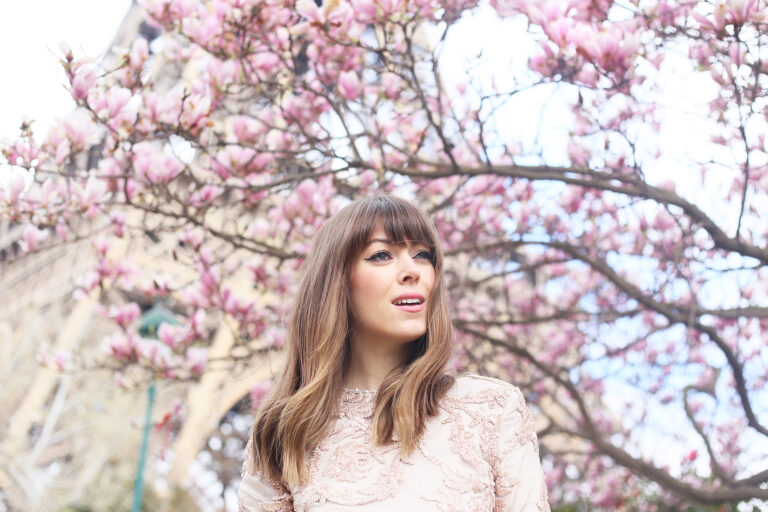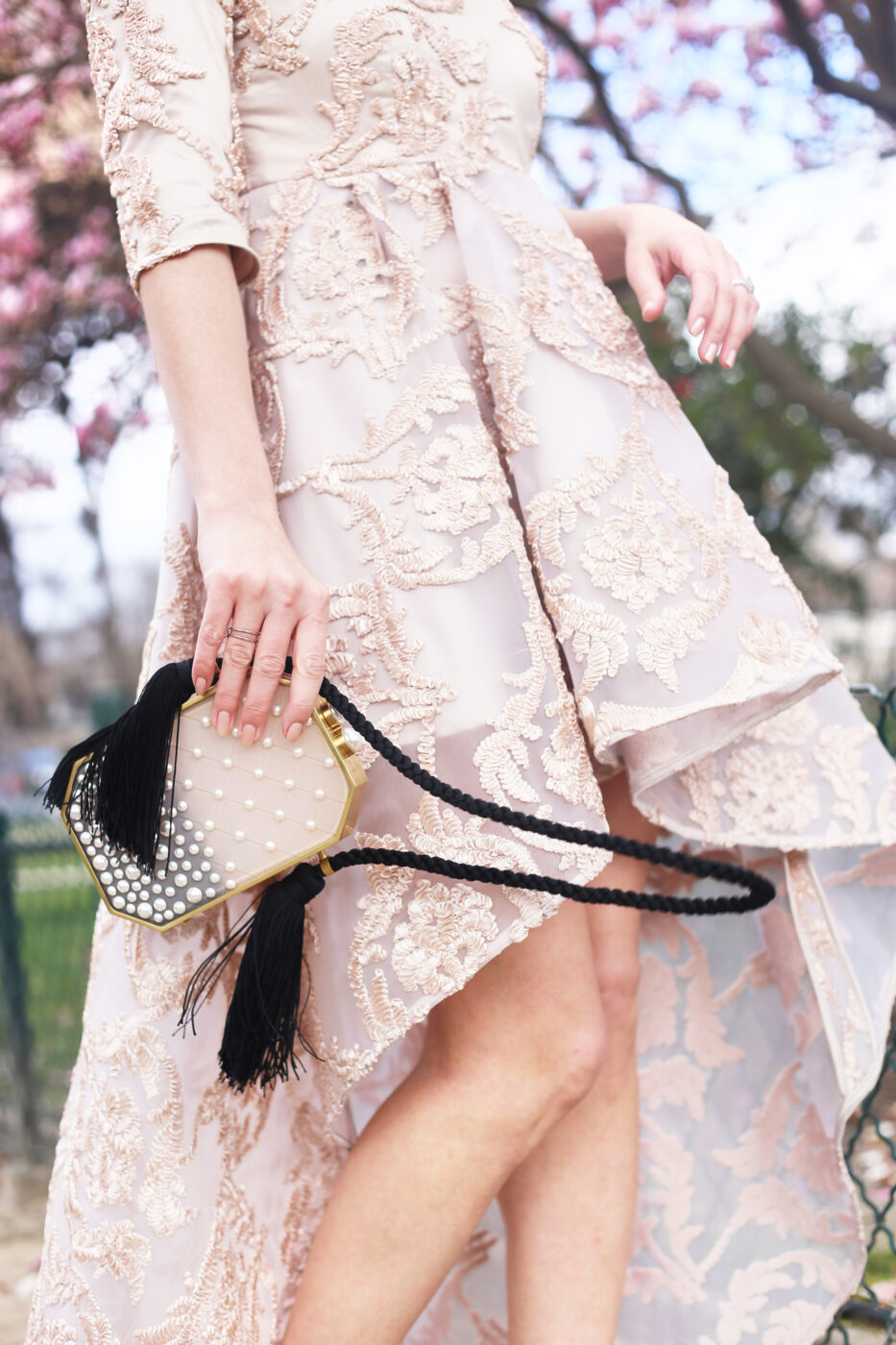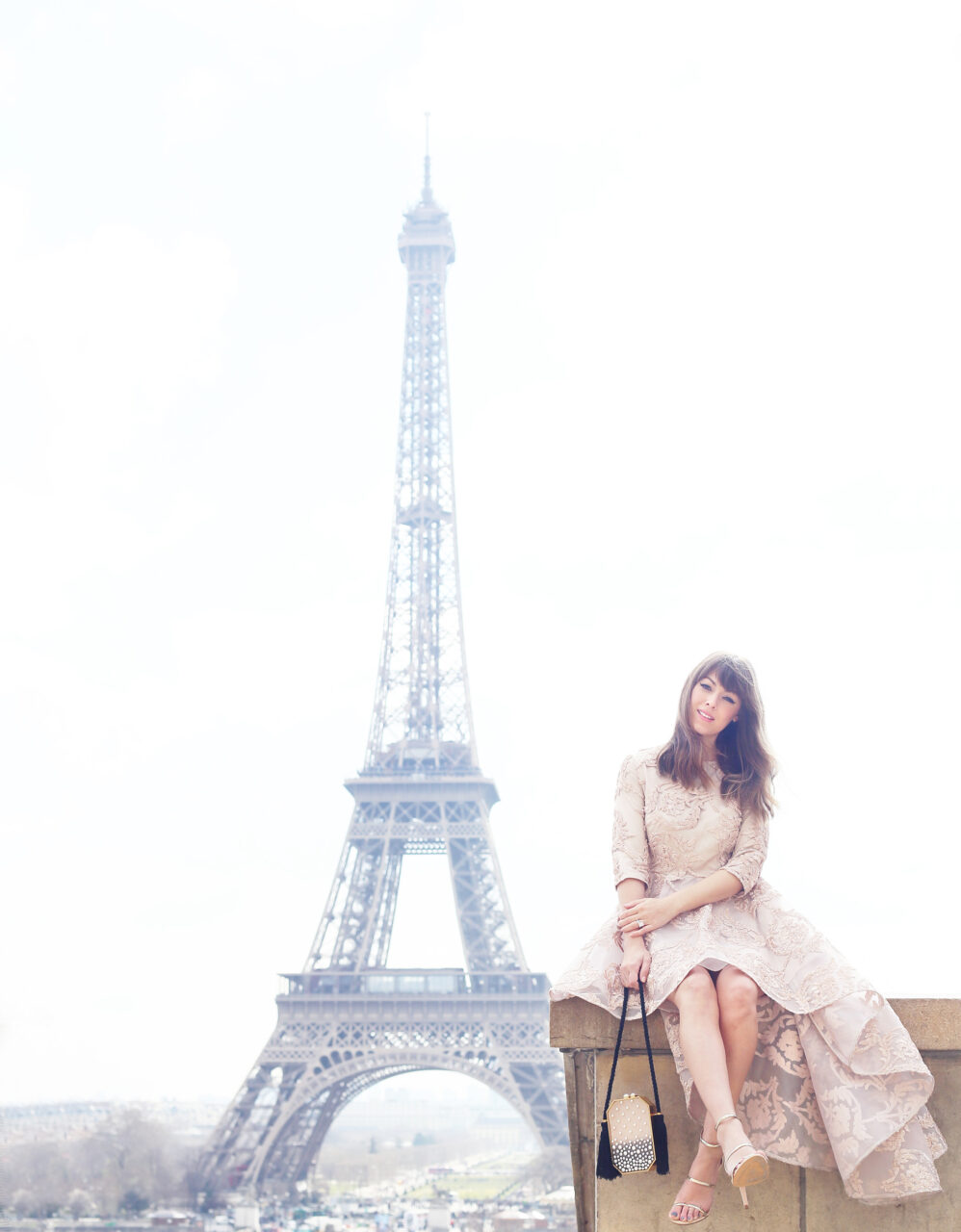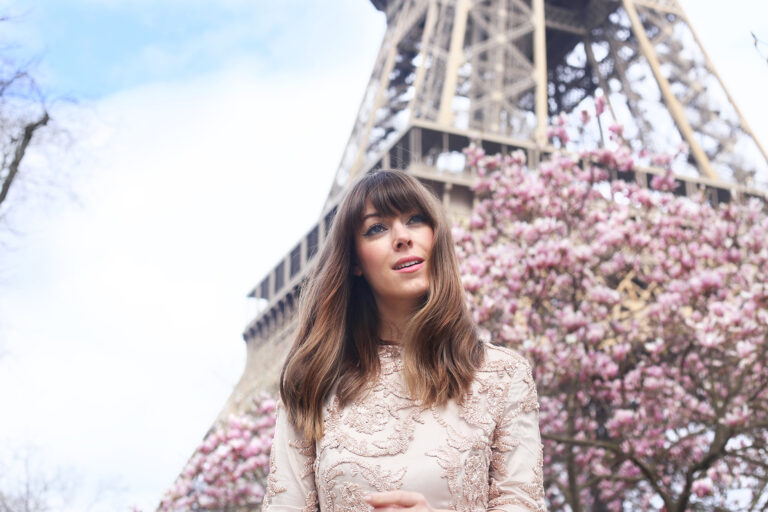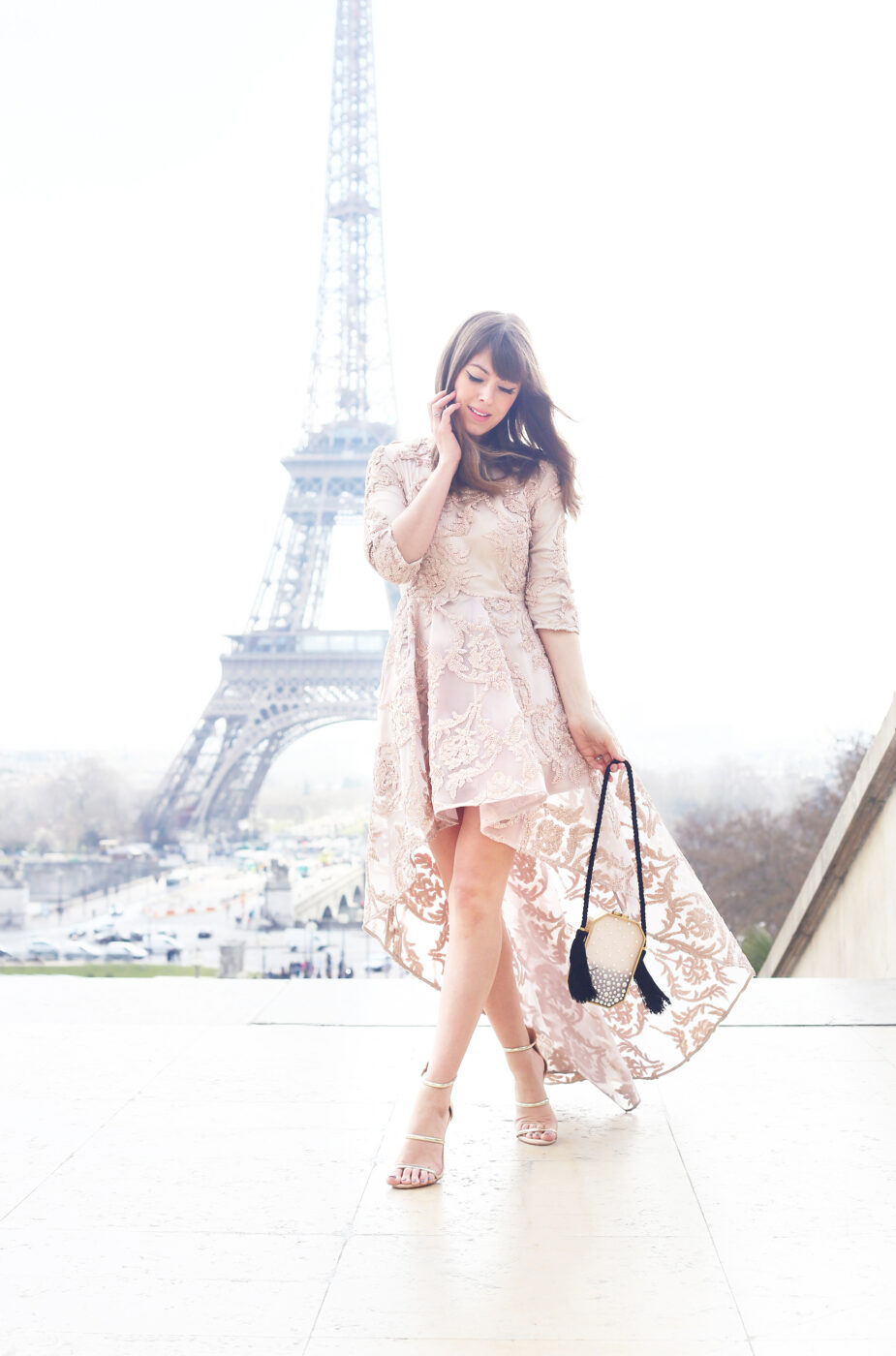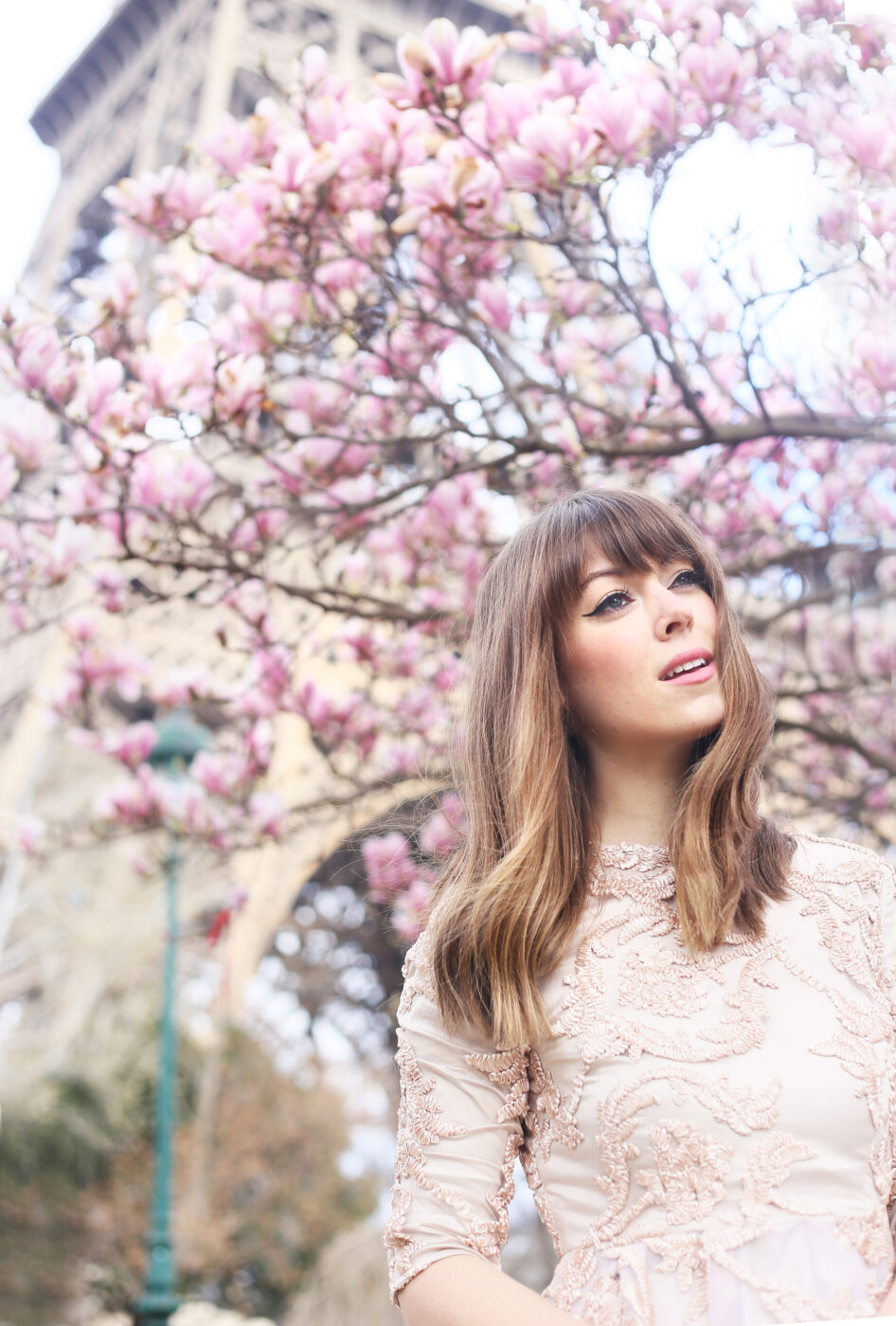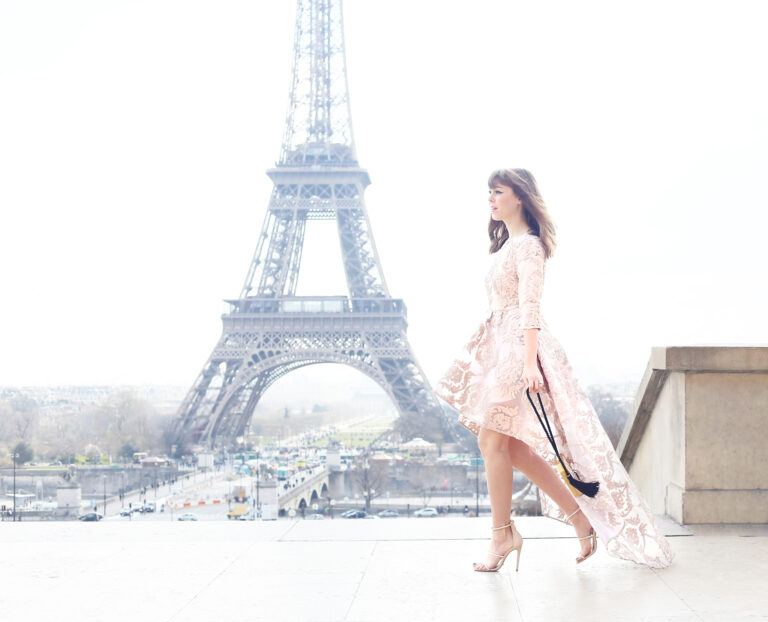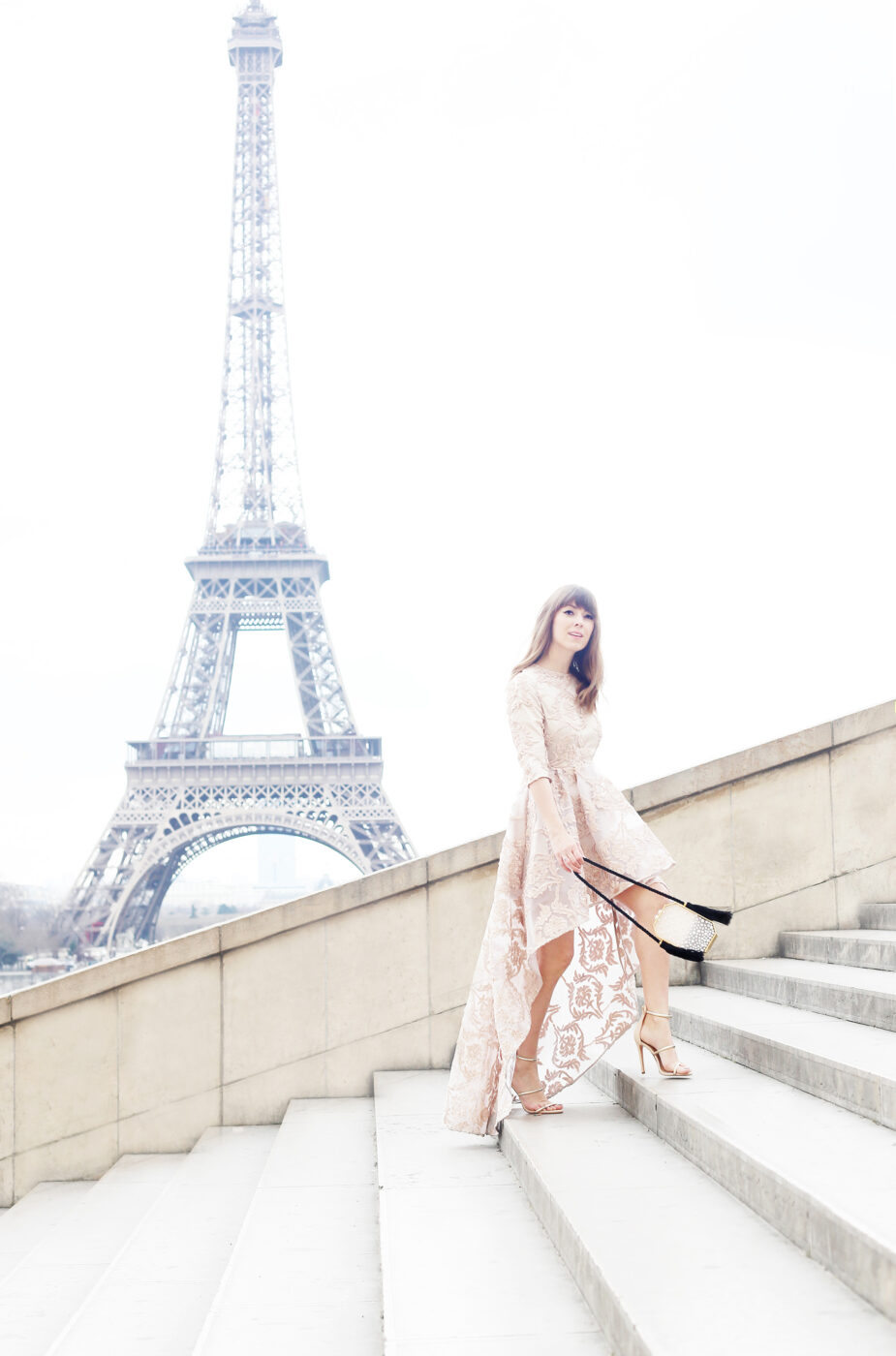 What is Spring 2017's "it" color, stand out silhouette and signature print? We may not yet know, but Who What Wear, Target Style and I took a trip to Paris last week to find out!
As you may know, this past January marked an exciting moment for Who What Wear founders Katherine Power and Hillary Kerr as they launched their first collection exclusively at Target. Finally, women nationwide could shop a line that was created by the authorities of fashion, the Editors themselves. Finally putting that whole, "is this actually cute" questions to rest.
The collection has turned out to be a curation of on trend, smartly merchandised looks. As pieces drop in stores each month, we've seen them re-interpret the classic trench and present a trench vest. And forget about a suede cross body for Spring, it's all about their suede belt bag. All in all, the collection boasts everything from budget friendly minimal moto jackets to lace blouses and skinny crop pants. And from what I've been shown (top secret), the Fall 2016 collection is going debut even more elevated pieces!
But what about Spring?! When I attended school for Fashion Design, I was taught a critical, creative approach; the first step in creating a thoughtful collection is to have it feel "inspired." It should tell a story, each piece connecting to the last and leaving an impression. First comes the concept, then the idea, then the design.
Well, we all know how inspirational Paris is. The French woman is "tres chic", so it's no surprise that Kerr and Power decided to let the vintage treasures of Paris do some inspiring – especially considering how on trend vintage and the 70's are at the moment. The major surprise to me was that they wanted me to join them, to help tell their design story and to get you excited about what's to come for their Spring 2017 collection!
If you're following on Snapchat (Margoandme) you saw the entire day unfold! And maybe even voted on which print was your favorite! But for those of you that missed it, I'm not sparing a detail, not to worry!
I flew into Paris last Thursday and met founder Katherine Power and two of her team members from the Target team at dinner to strategize our upcoming day. If you're ever in Paris, make sure you have a chance to dine at Brasserie Thomieux, so delicious! The girls told me that our day of shopping would begin in the vintage capital of France, in Saint-Ouen just outside of Paris. I had NEVER been so you can imagine my excitement. From there, we'd observe more current trends happening at the European retail level; Boulevard Beaumarchais in the Marais, Leclaireur, Rue St. Honore and Le Bon Marche.
We were looking for clues to what Spring will bring. What the hem lengths will be, trending outerwear, layering pieces, accessories, prints and colors! The vintage shops in Saint-Ouen were quite time-consuming. We poured through endless racks of exceptionally well-preserved vintage. I'd never seen something as spectacular as this. While we were planning to be there for just an hour or so, it took the four of us five hours….we could have easily spent twelve. As each of us found something inspiring, we'd place it on our dedicated rack that we'd then edit down at the end – these would be some of the pieces that will eventually inspire Spring. We ended up leaving with six oversized shopping bags.
By the time we had lunch, the day was practically over, just enough time to visit one more store, so we stopped at Le Bon Marche; A shop in Paris that's the literal definition of "department store". Infamous for caring a very curated selection of the creme de la creme of designer duds. Only thing is we ended up doing a bit more personal shopping than anything, whoops! And as the old saying goes, we shopped till we dropped, literally.
It was such an honor to be involved in this creative process and to share the beginnings of this collection with each of you. If only I could be a fly on the wall as the rest of the design team begins to build out the collection. It's going to be good you guys, really really good!
Shopping isn't something you do in Paris; it's a state of mind. And while it's fast-changing and unpredictable, Paris proves time and time again that it is the dominant force in the fashion world. From authentic vintage treasures to elegant couture ateliers, there's a ton of cobblestone ground to cover.
So the question is, are you heading to Paris soon? In my recent article for Who What Wear, I'm breaking down The Unlikely Places Fashion Girls Shop in Paris. That's right, my most recent article! I am officially a contributor to their site. Doing the happy dance! Check out my contributor page here with a short but sweet Q & A! Then scroll down to read the story 🙂
Photos by Erika of Alle Des Roses