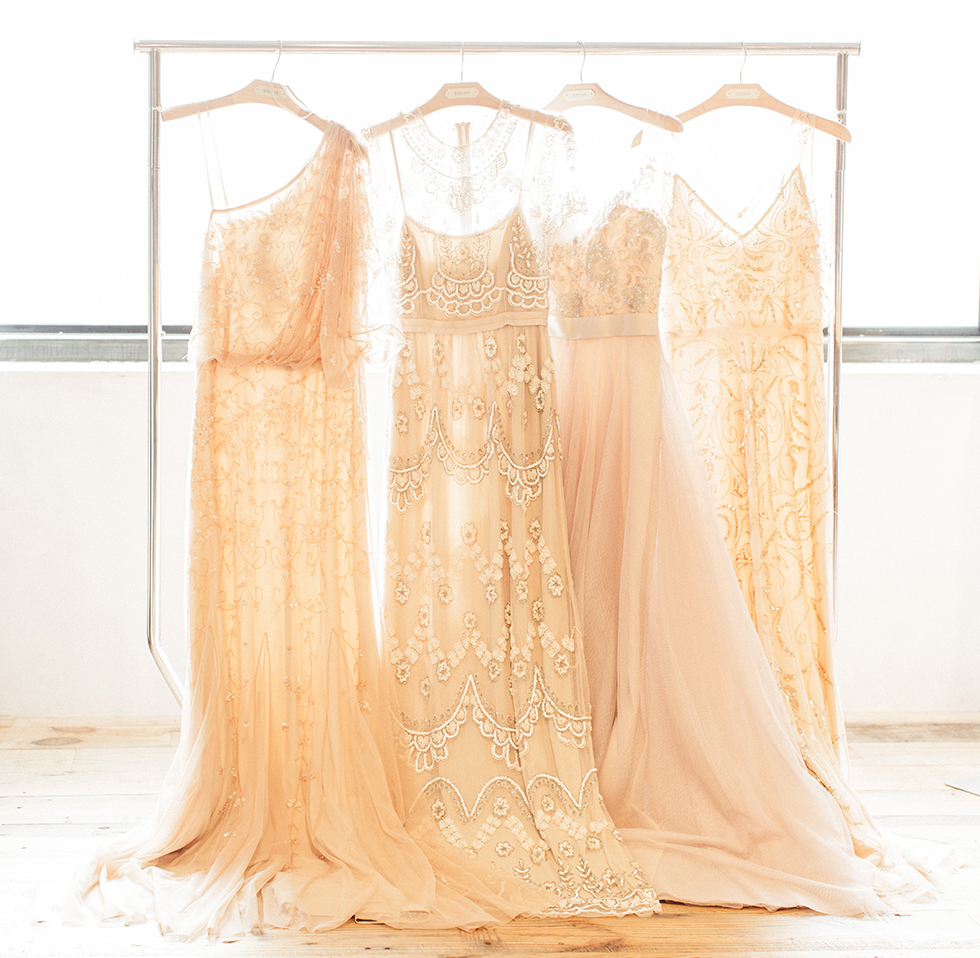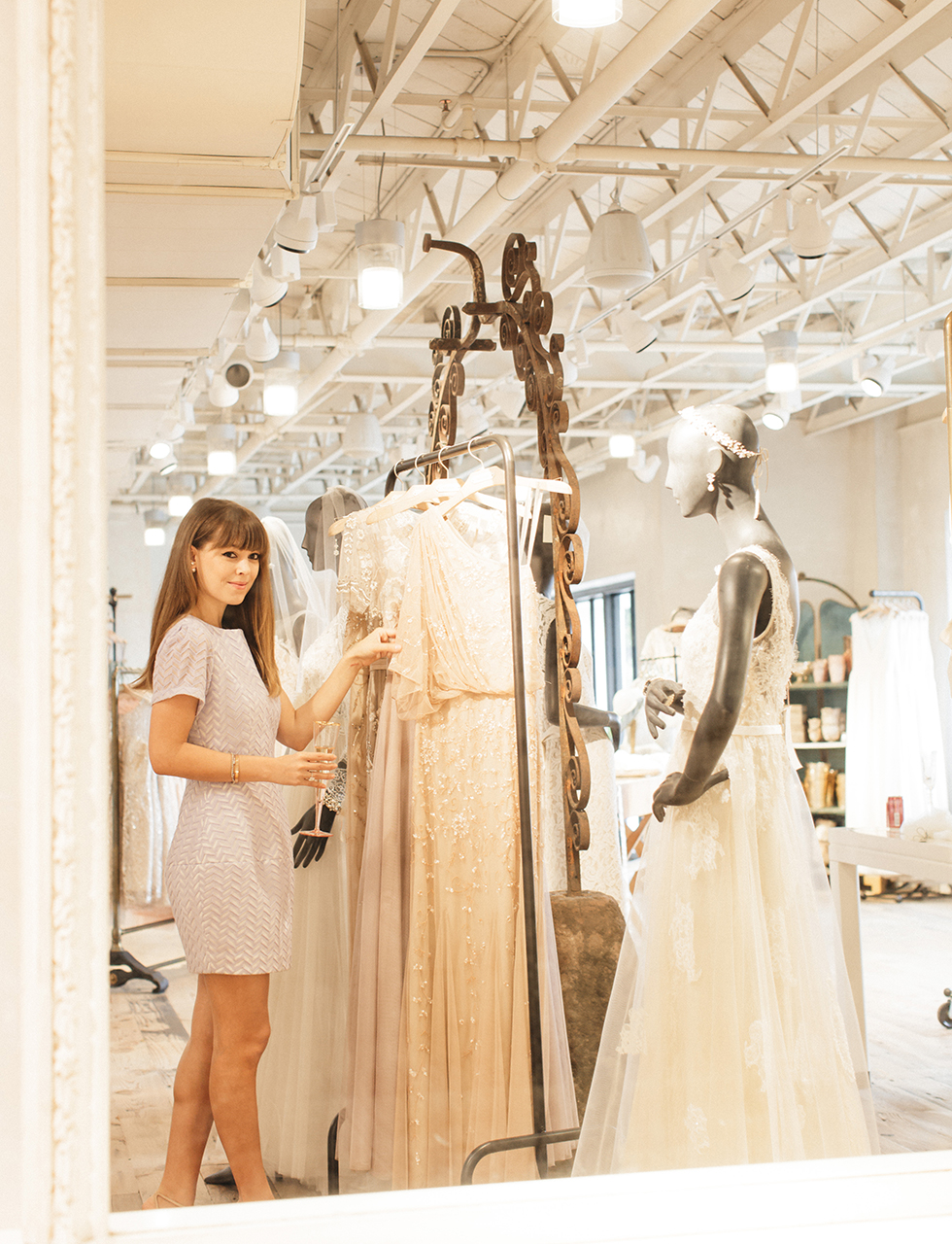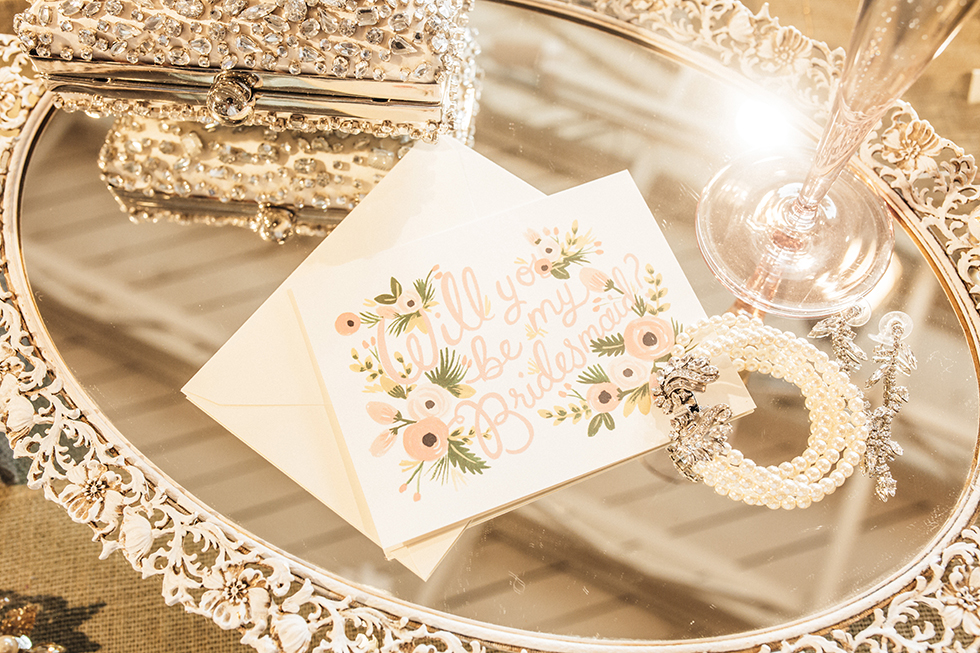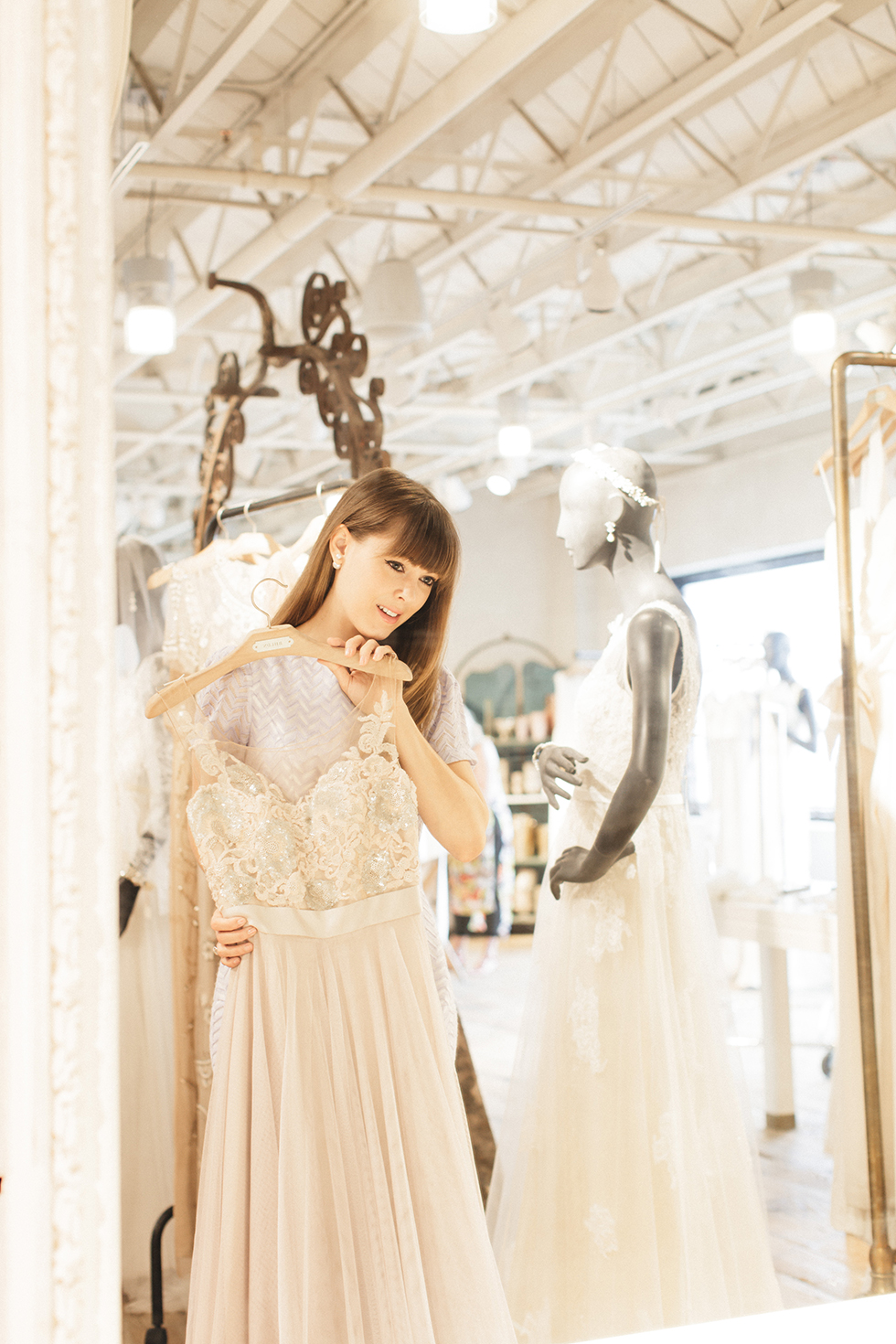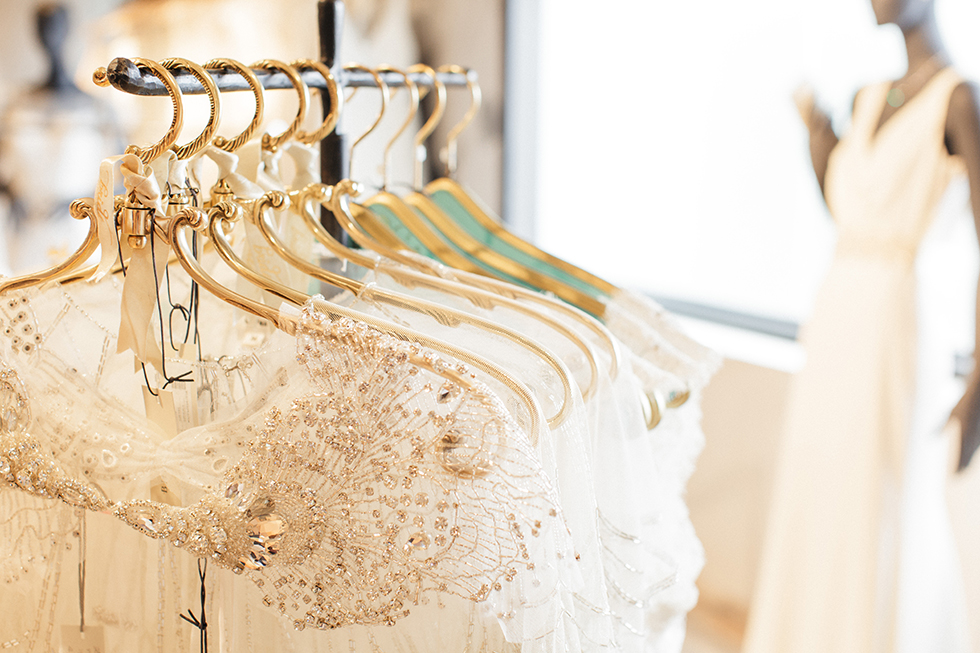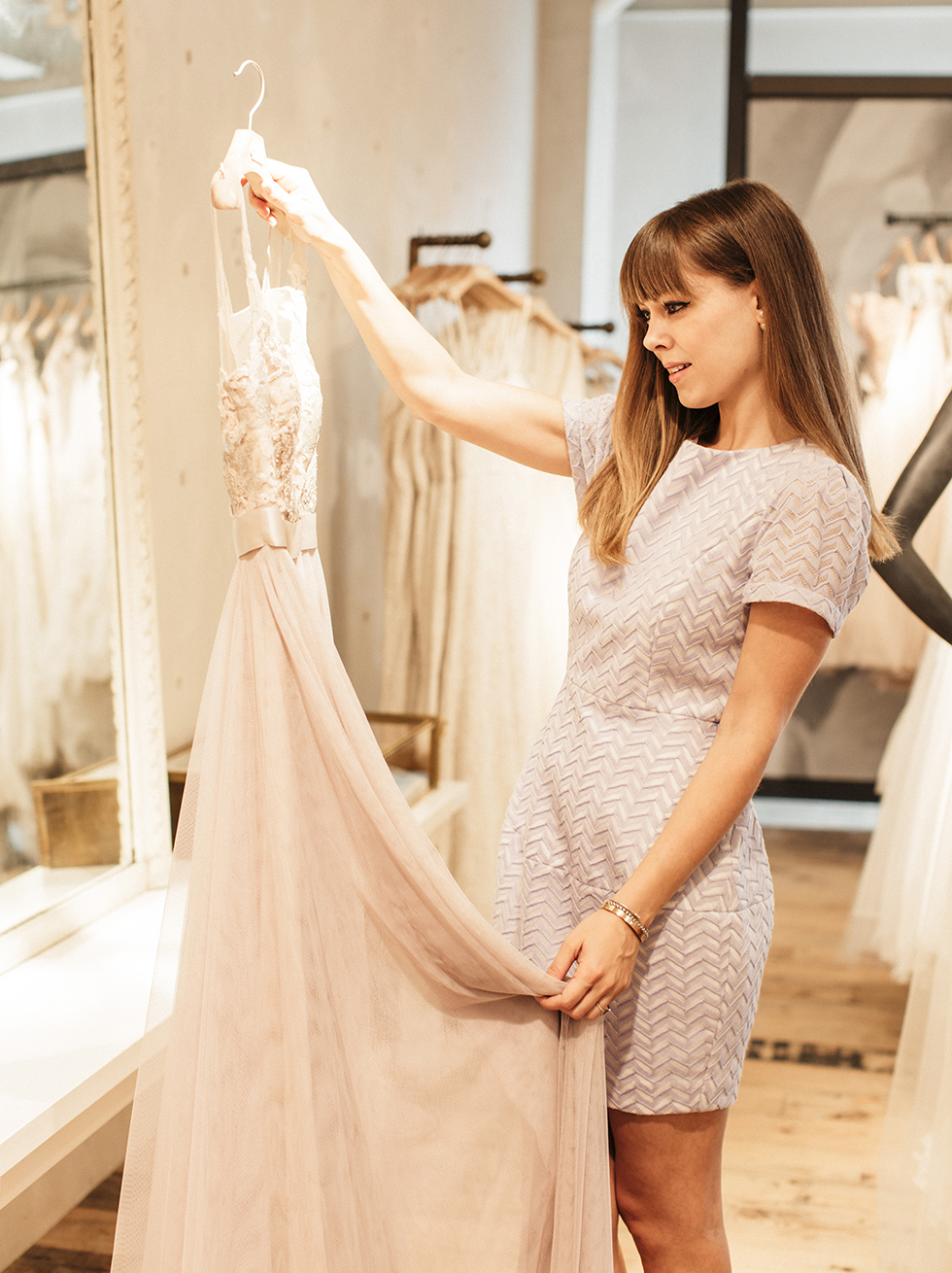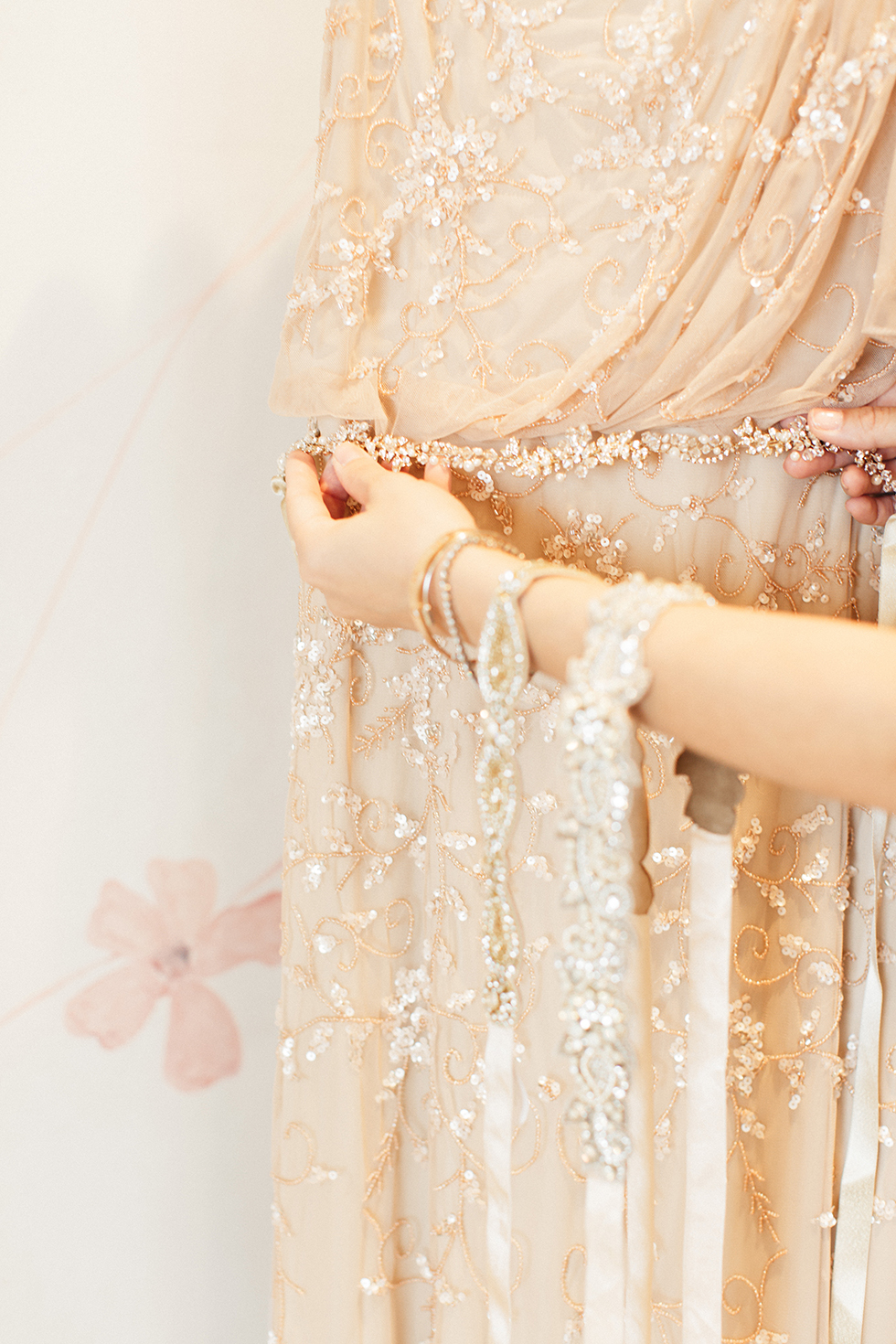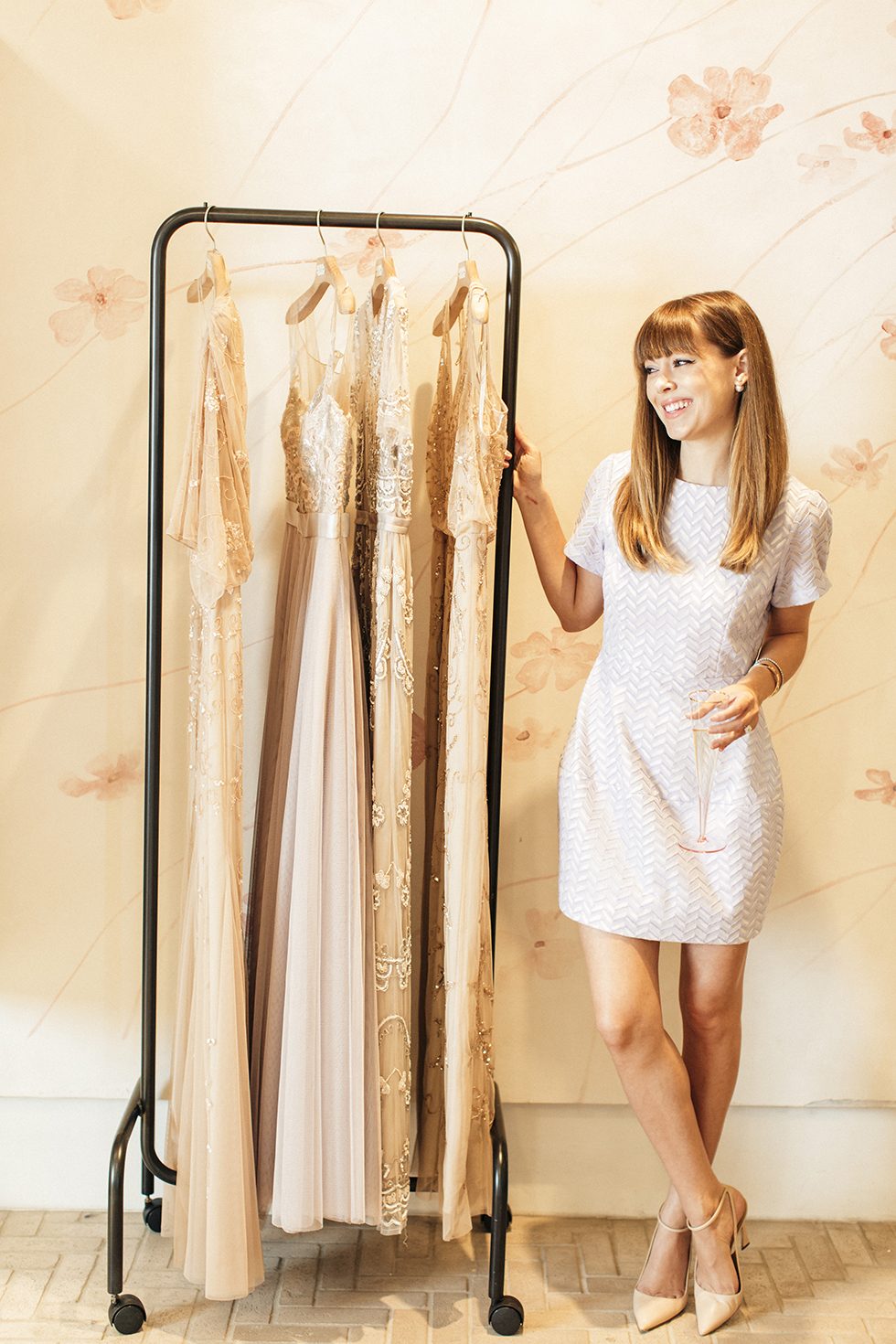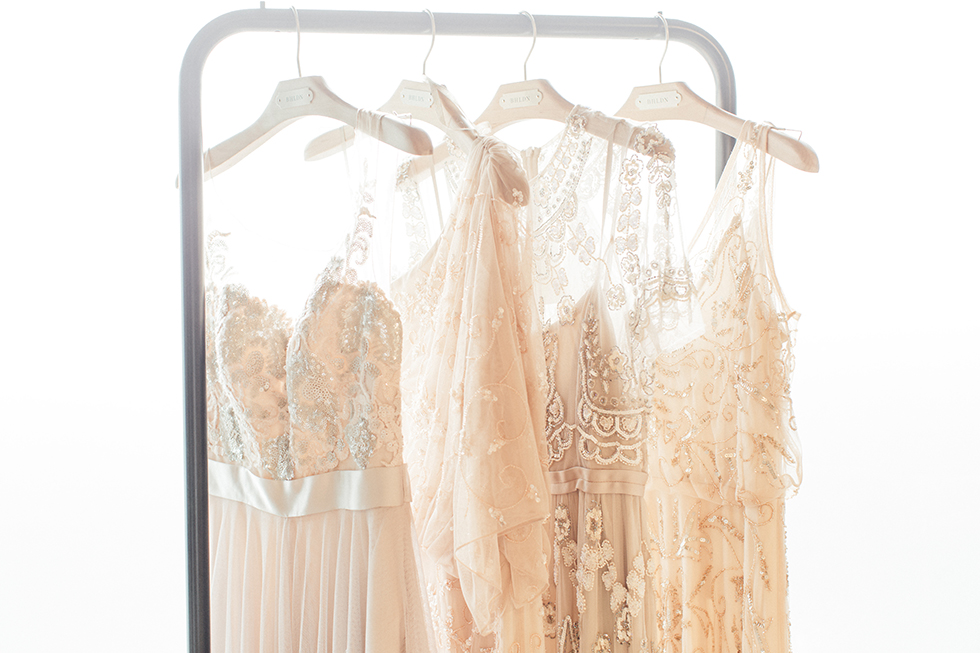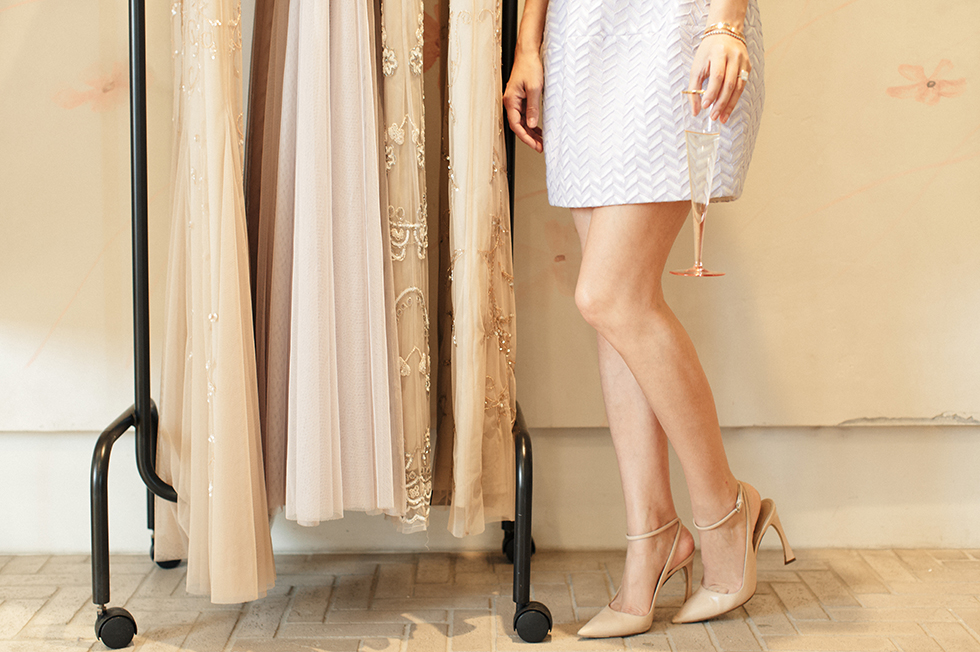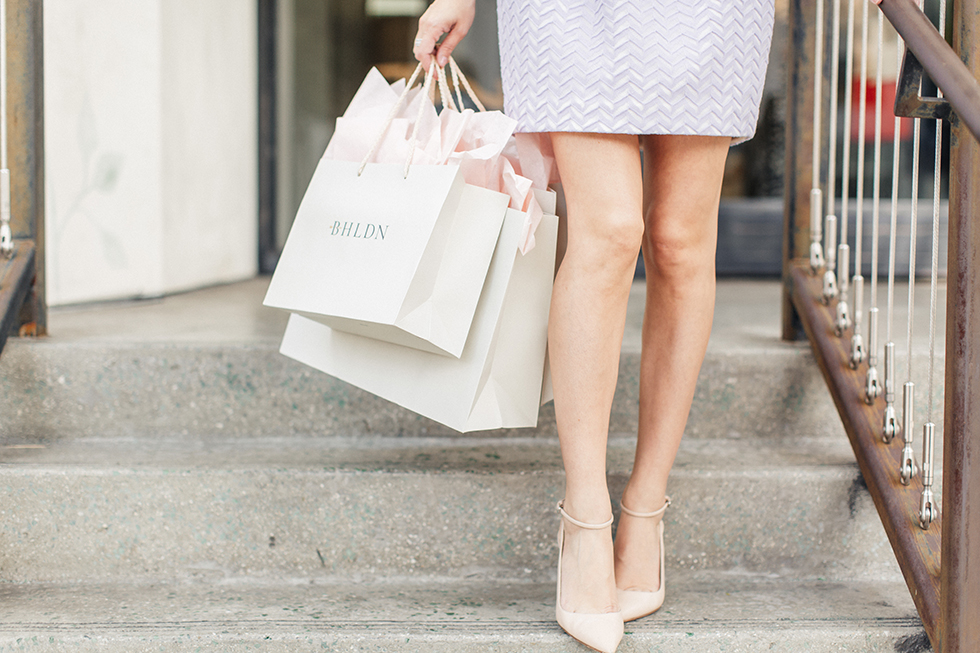 HUGE NEWS YOU GUYS!!!!! In exactly ONE month from today, Martha Stewart Weddings magazine will be on stands featuring our wedding photos! I actually can't contain my excitement to finally be able to share every detail and truly can't believe how quickly time has flown since the wedding. Fun fact; Christmas day is our six month anniversary and the magazine hits stands just four days after. Can you say most perfect Christmas present ever?!
Todays marks our #MMAisleStyle countdown until the in book reveal and we're kicking it off with a feature that takes you inside my bridesmaid dresses fitting at BHLDN in Beverly Hills. After we chose French blue as our wedding color, I started to wonder if that meant my girls would have to wear French blue too. While I loved it as an accent color, I just wasn't sold on the idea of having all of my girls dressed in it. I wanted each of their looks to feel soft and delicate, and personal!
Each of my bridesmaids are unique, and expressing this through their dresses was a natural choice for us all. As most brides are, I was glued to Pinterest as a constant source of inspiration through the planning process. I remember the moment I came across images from Molly Simms's wedding. I thought it was so beautiful to see texture alongside the white lace of the wedding dress. I didn't know exactly what color my bridesmaids' dresses would be but then I saw BHLDN's collection of incredible champagne-colored gowns! Just wait until you see photos of the wedding, the contrast of the champagne against the Chateau!
It was very important for me to feel like each of my bridesmaids were 100% happy with their dresses. When you have seven girls choosing, things can get a little messy. I worked with each of them to choose between a few options so that everyone was excited about their look and I would definitely encourage you to do the same if you're going the mix and match route.
The Beverly Hills BHLDN store helped me curate a selection of dresses, making the process seamless. One trip and everyone was decided on what they'd wear. Only thing left to do was a bit of alterations.
There were two elements I wanted to incorporate—lace or crystals, or a combination of both—and I used belts to accomplish this. This definitely made the group feel cohesive. On the day of the wedding, the girls also accessorized with a gift that I gave each of them: pink quartz and rose gold teardrop earnings from Theia Jewelry.
I really enjoyed the process of working with my friends and sisters to discover each of their looks. I wanted them to feel just as happy about what they were wearing as I was about my wedding dress. While a uniformed bridesmaid look has been a standing tradition for many years in the bridal world, I would encourage you to think outside of the box to create something that is special and memorable for you on your day.
In the slideshow below, I've detailed the dresses my bridesmaids wore in addition to a few more of my favorites. And the most gorgeous accessories, of course! With December being the biggest month for engagements, I truly hope this inspires you or your friends during their engagement!
Photos by my dear friend, Jana Williams. To get your photos to look like this, download Janas Lightroom preset (HERE), perfect for that glowy wedding look!