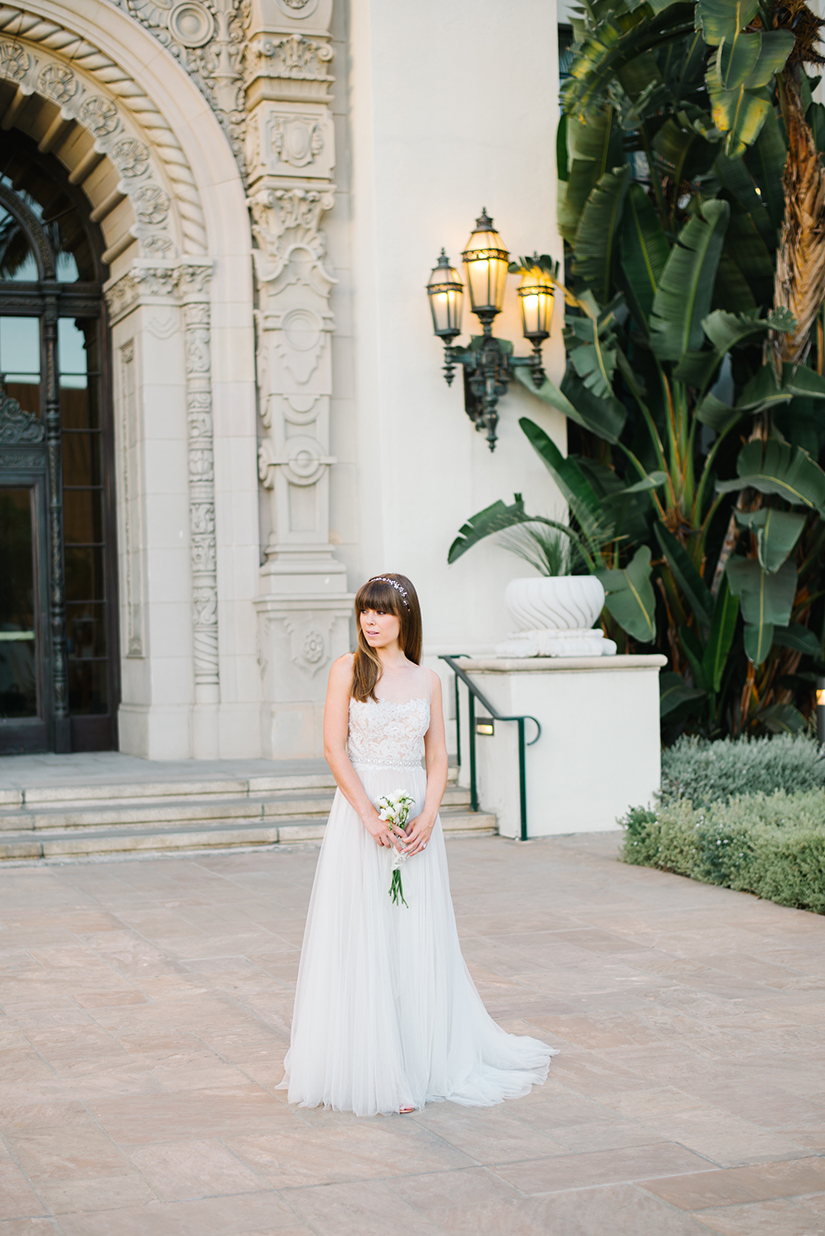 One of the most exciting things about becoming a bride to be (besides marring the man of your dreams, of course) is that suddenly you are at the forefront of an entirely new realm of fashion! Almost as if the pearly white gates of bridal heaven have opened before you, the options of dresses, shoes, jewelry and clutches becomes endless!
A few years back, one of my old co-workers was getting married and as she was going through her dress selection process, she always raved about BHLDN. Although I wasn't quite there in my own life, I couldn't help but fall in love with what I found on their online boutique! From then on, I was hooked. It became my go-to destination for engagement gifts, stationary and bridal inspiration to pin to my (now) not so secret Pinterest boards. Now that I am a bride to be, I can openly peruse their wedding dress section (YAY!).
It is with great pleasure that I get to share three of my favorite looks from their Fall collection which hits their online boutique today. As you will see from the photos, this upcoming collection is full of graceful, feminine silhouettes. Their delicate accessories are dripping with crystals which adds a layer of rich texture to their lace, tulle and silk gowns.
If you're reading this as a bride to be or have a friend or sister who is recently engaged, I'm excited to share that BHLDN and I are giving away a $500 gift certificate. Just scroll down to the bottom of the post for details on how to enter to win!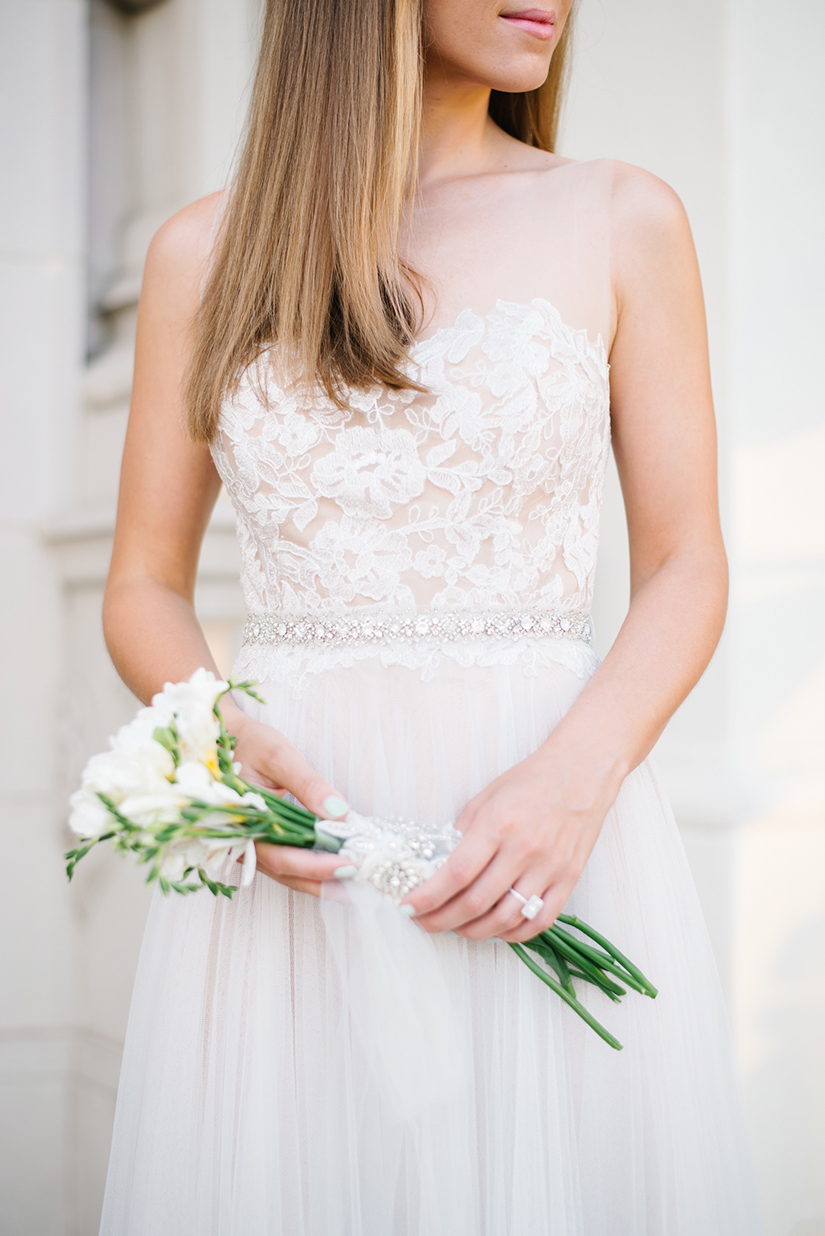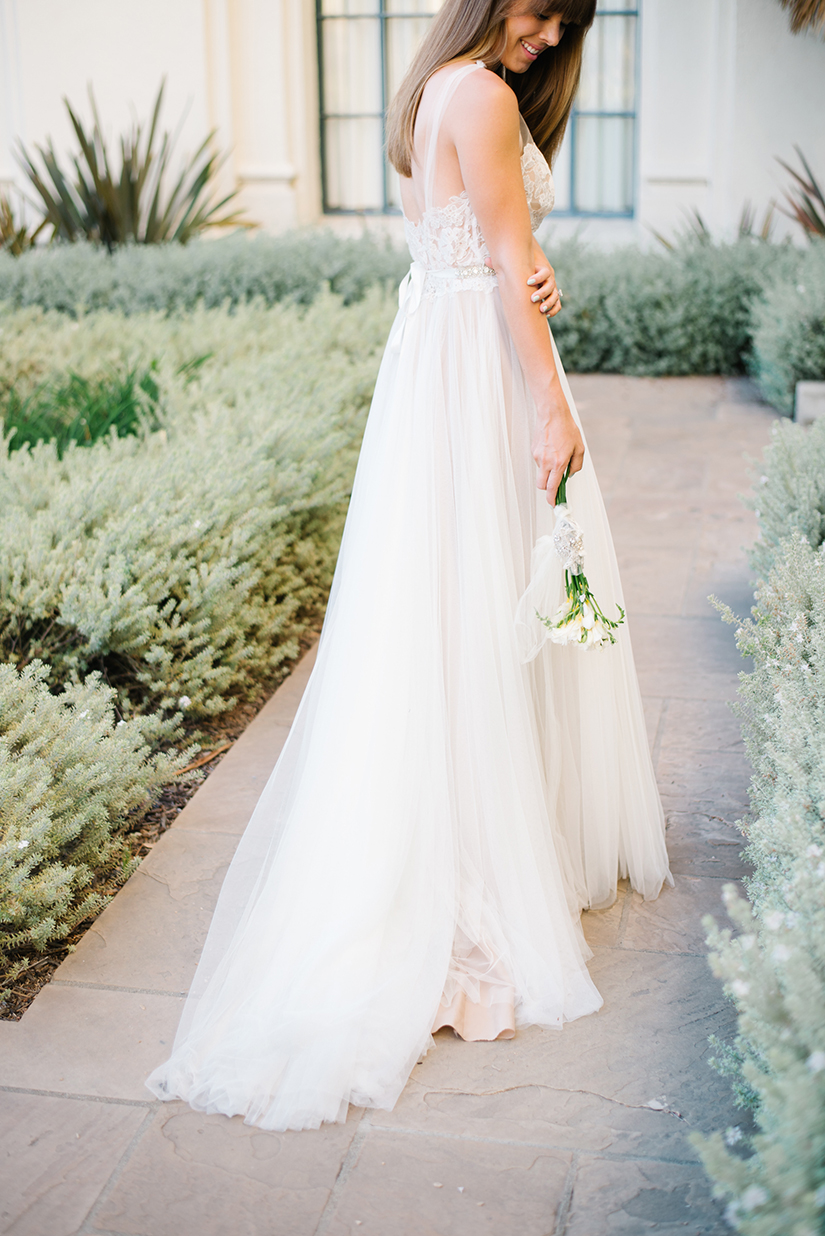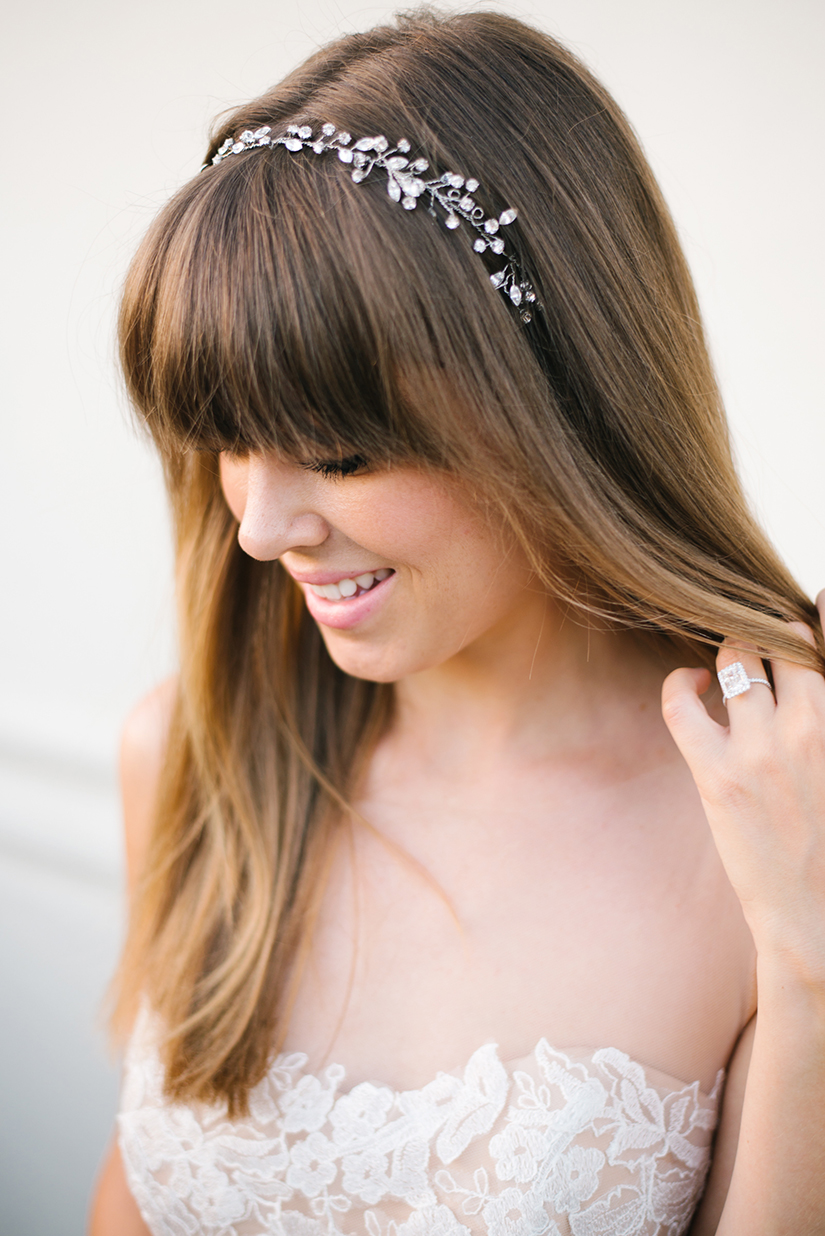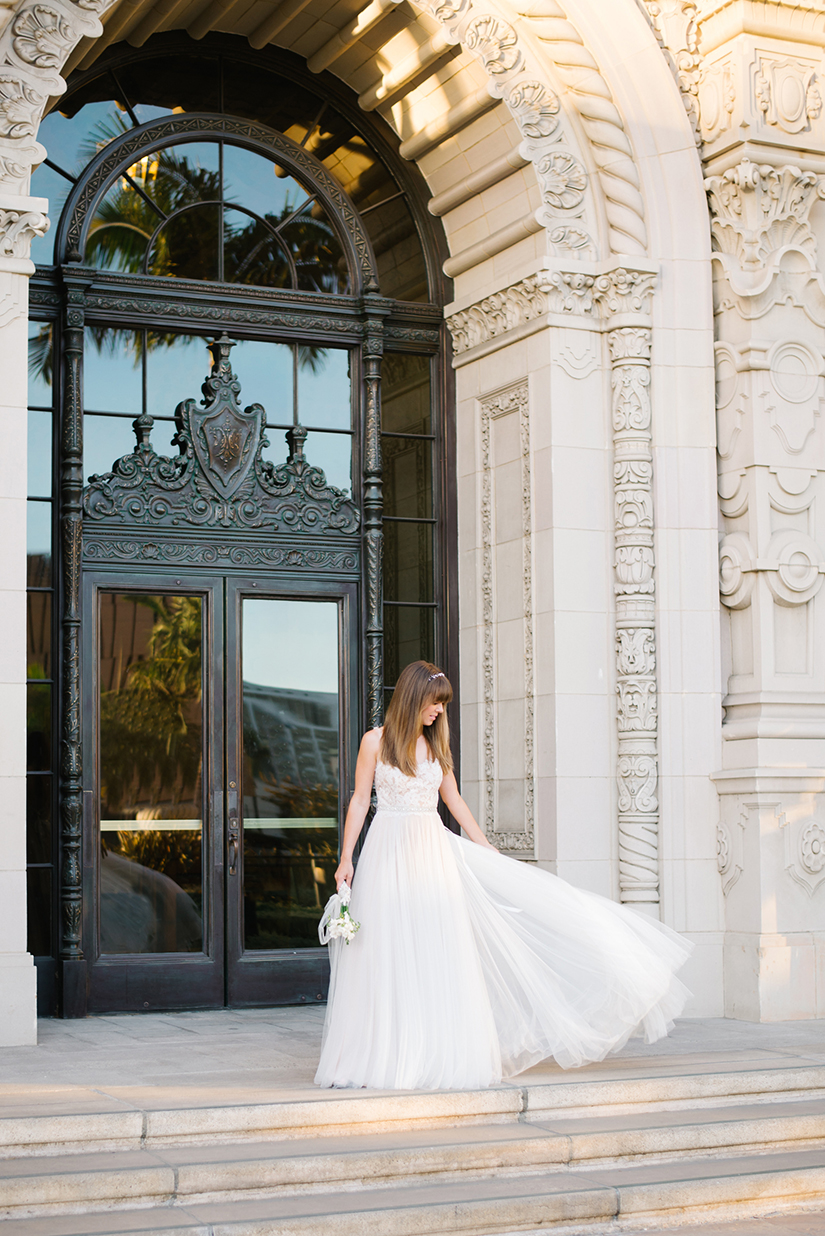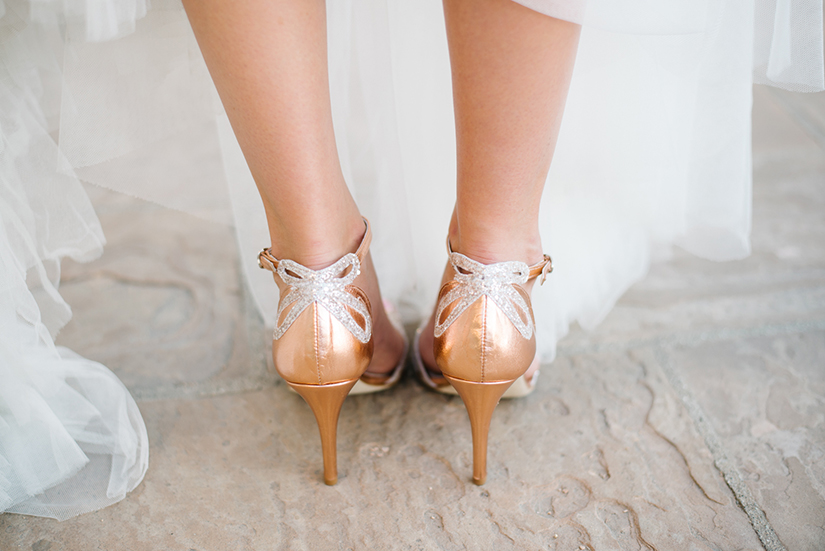 The first look features the Penelope Gown. As one of my favorite bridal looks, I adore the silhouette and felt so etherial wearing it. The illusion neckline and lace bodice is a beautiful combination. I felt so natural in it. I complemented the look with a crystal belt and headpiece for a little extra sparkle in all the right places. This gown is so feminine, soft and romantic!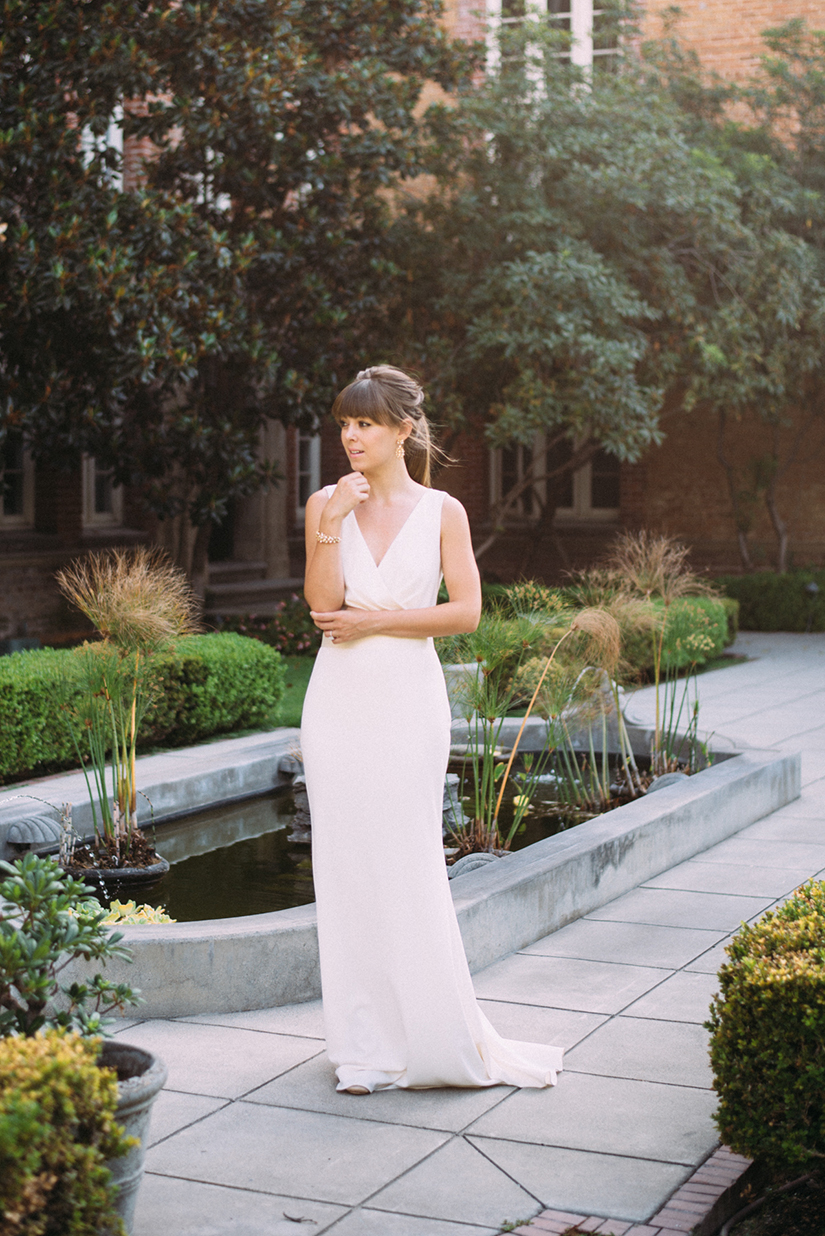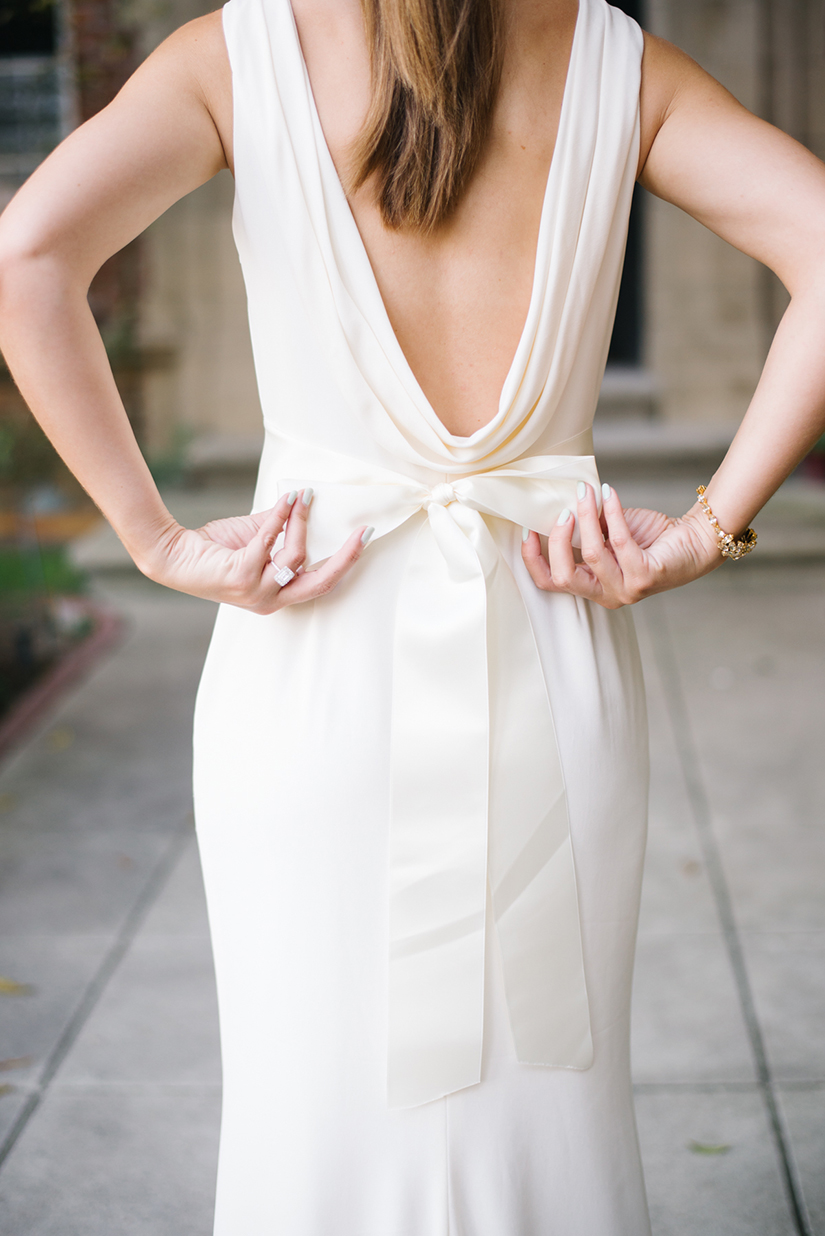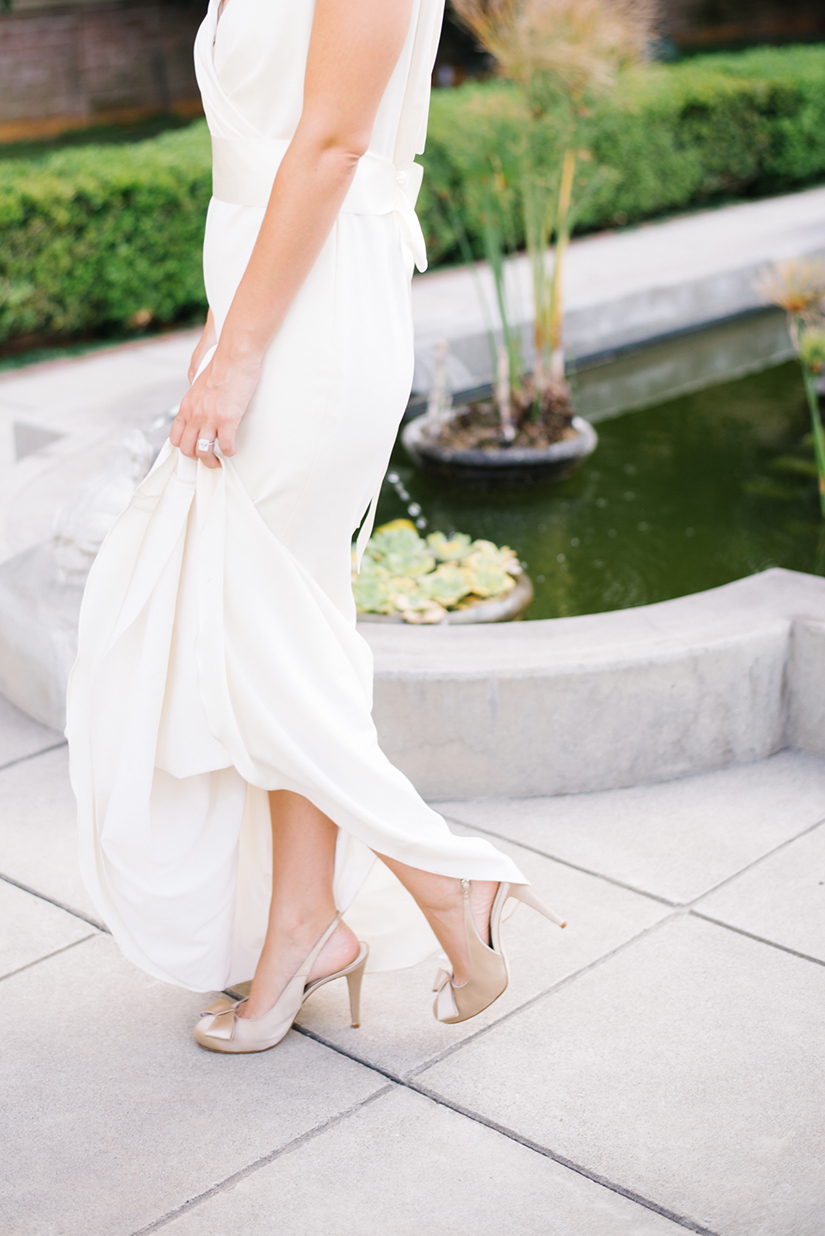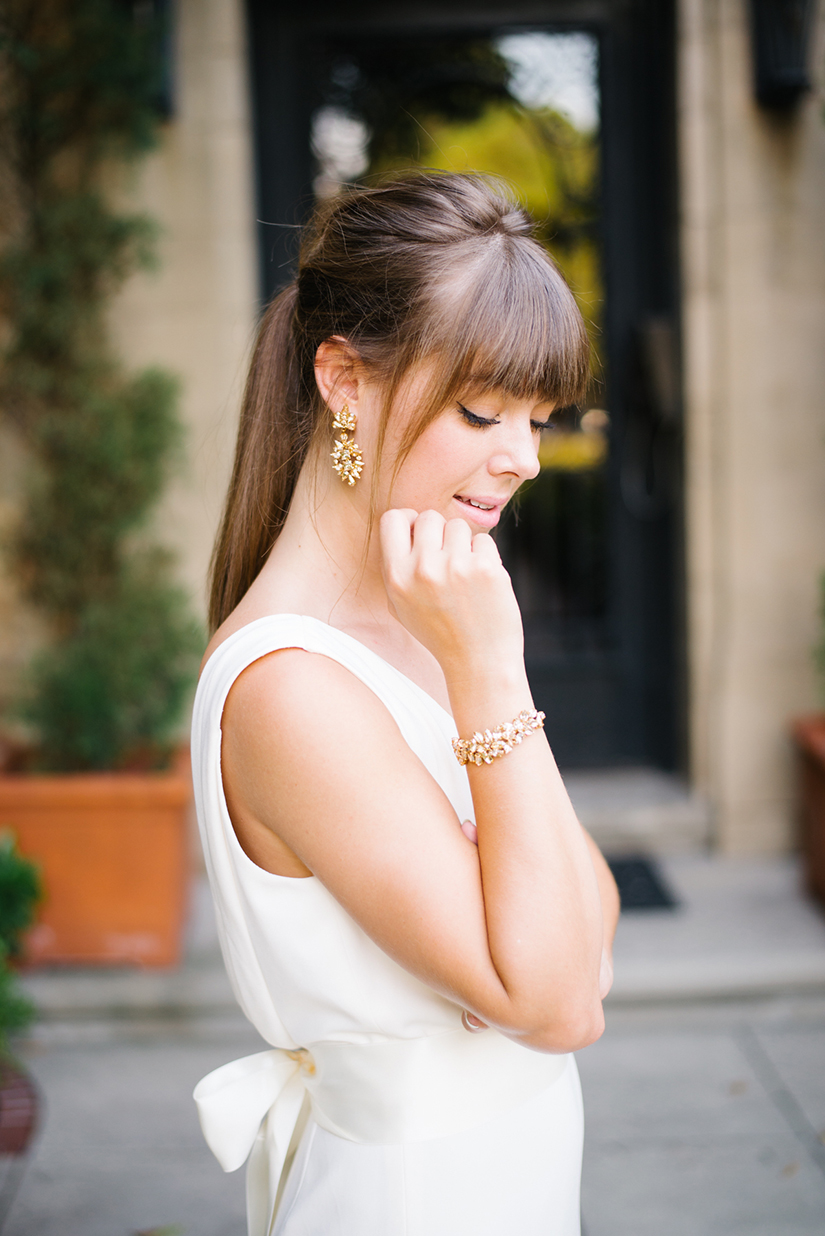 For the second look, I am wearing the Livia gown. I immediately felt like an old Hollywood starlet wearing this. It's off-white color has a vintage vide, the look is traditional and classic. That is until you turn around! The scoop back meets the sweet bow for a look that takes my breath away!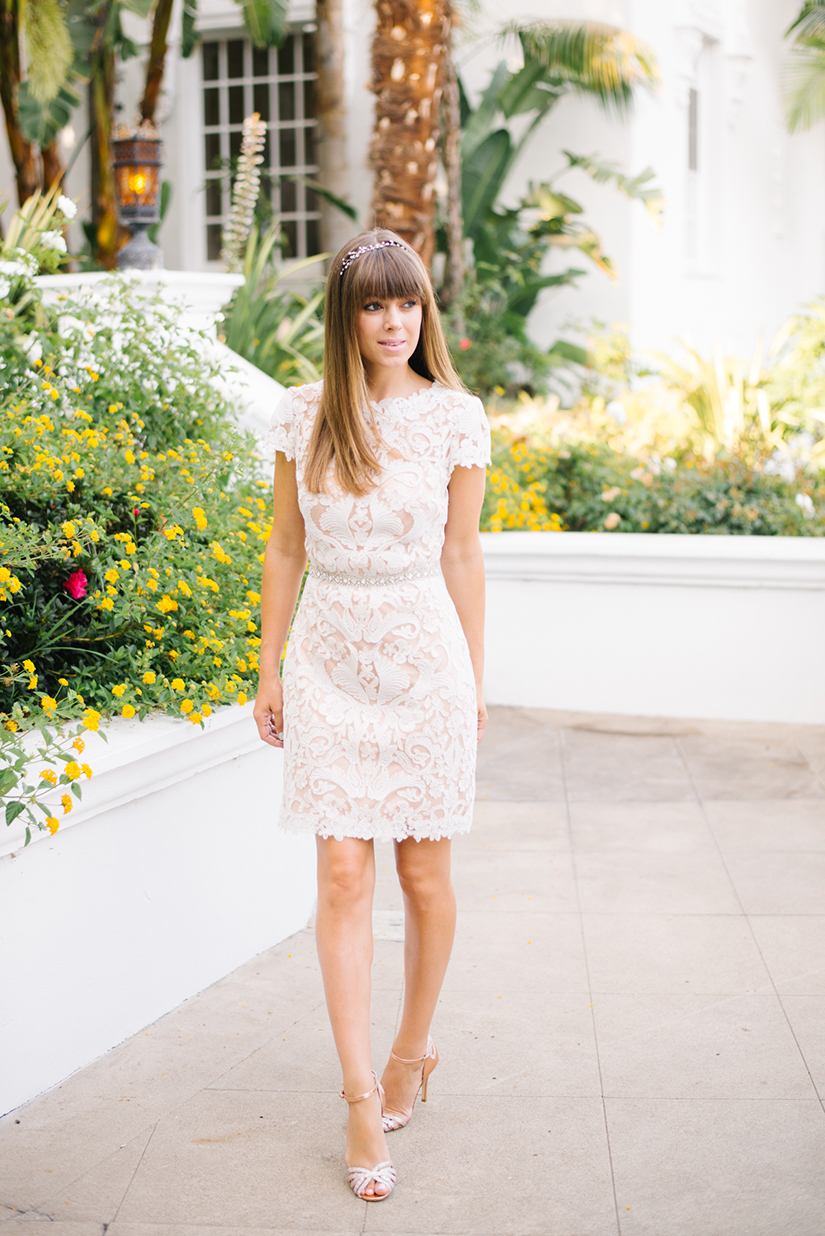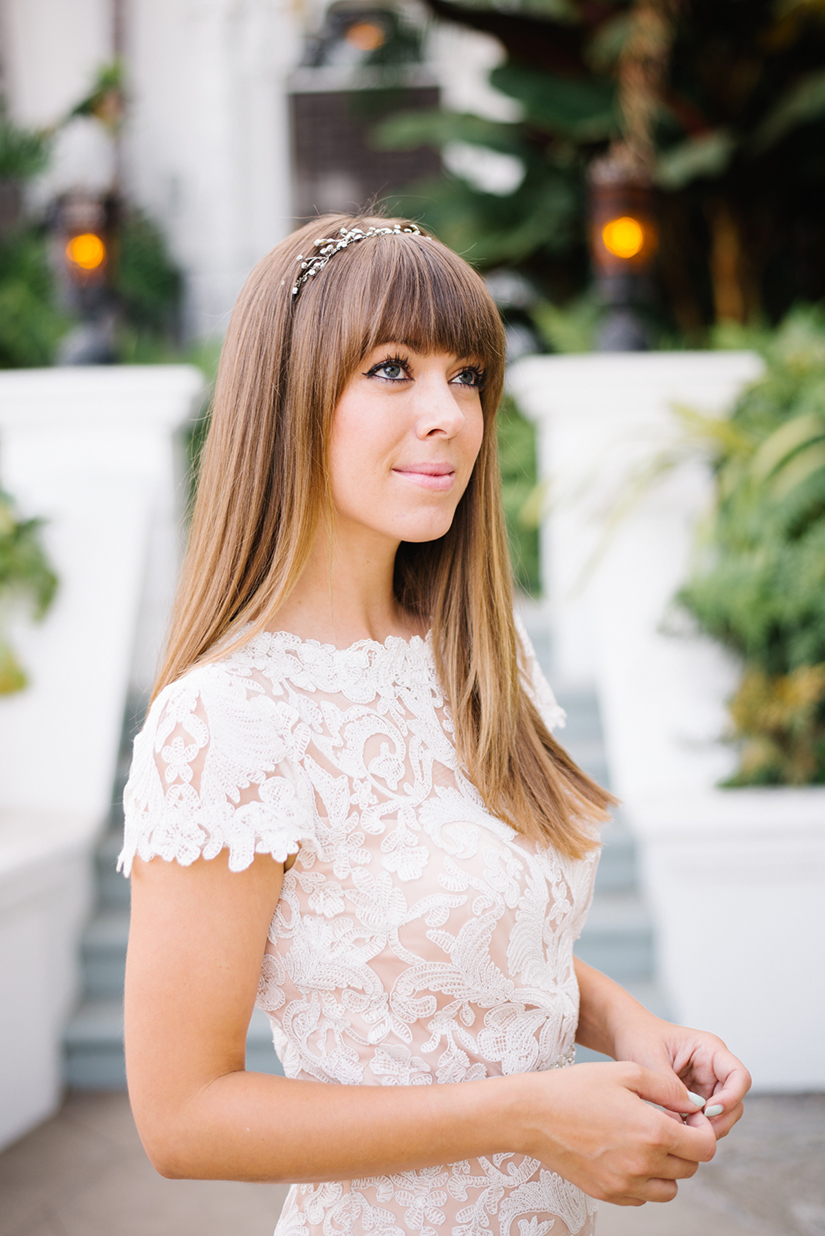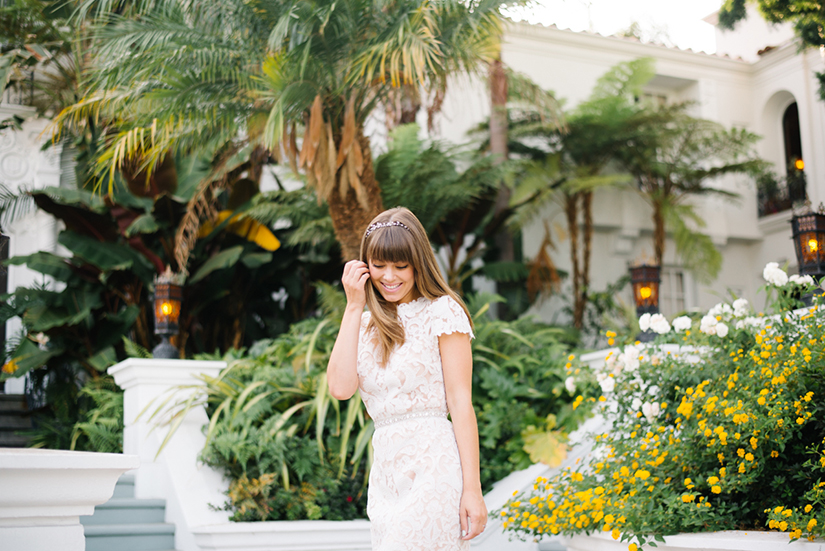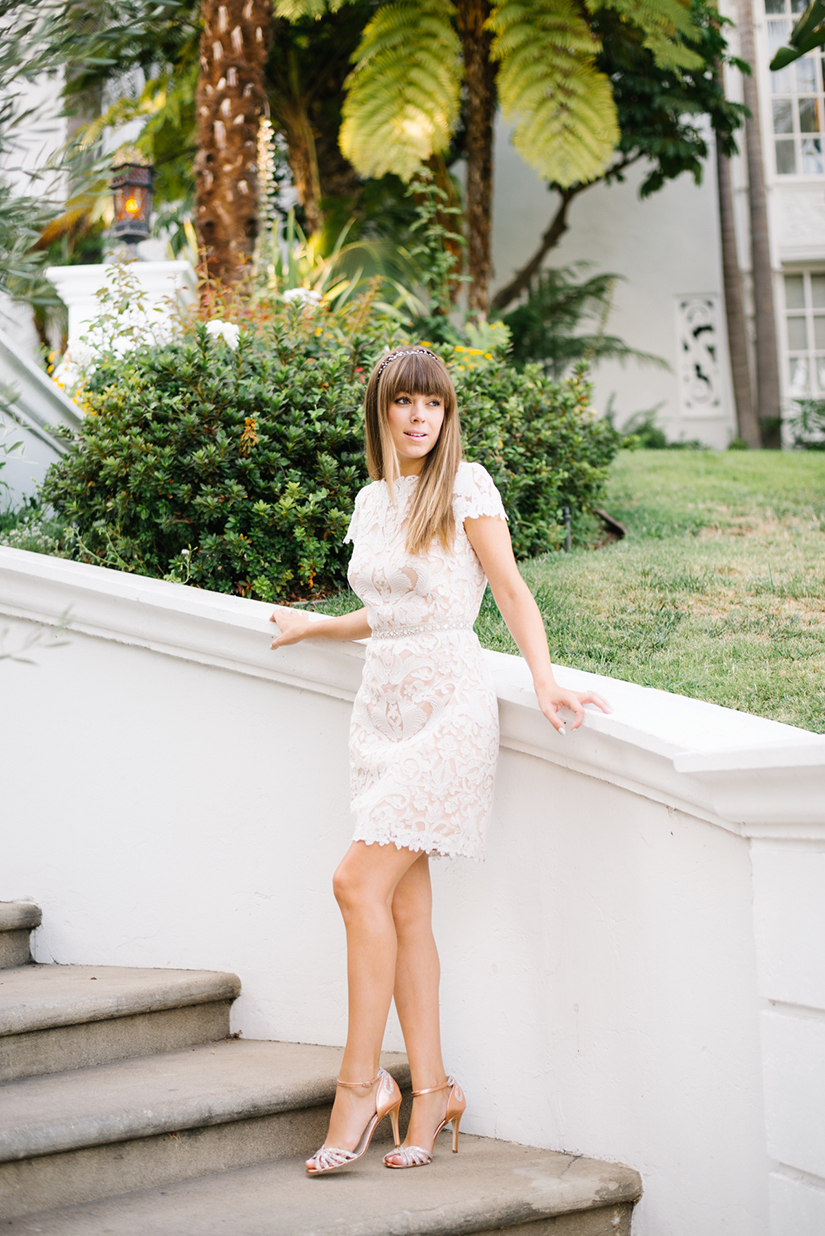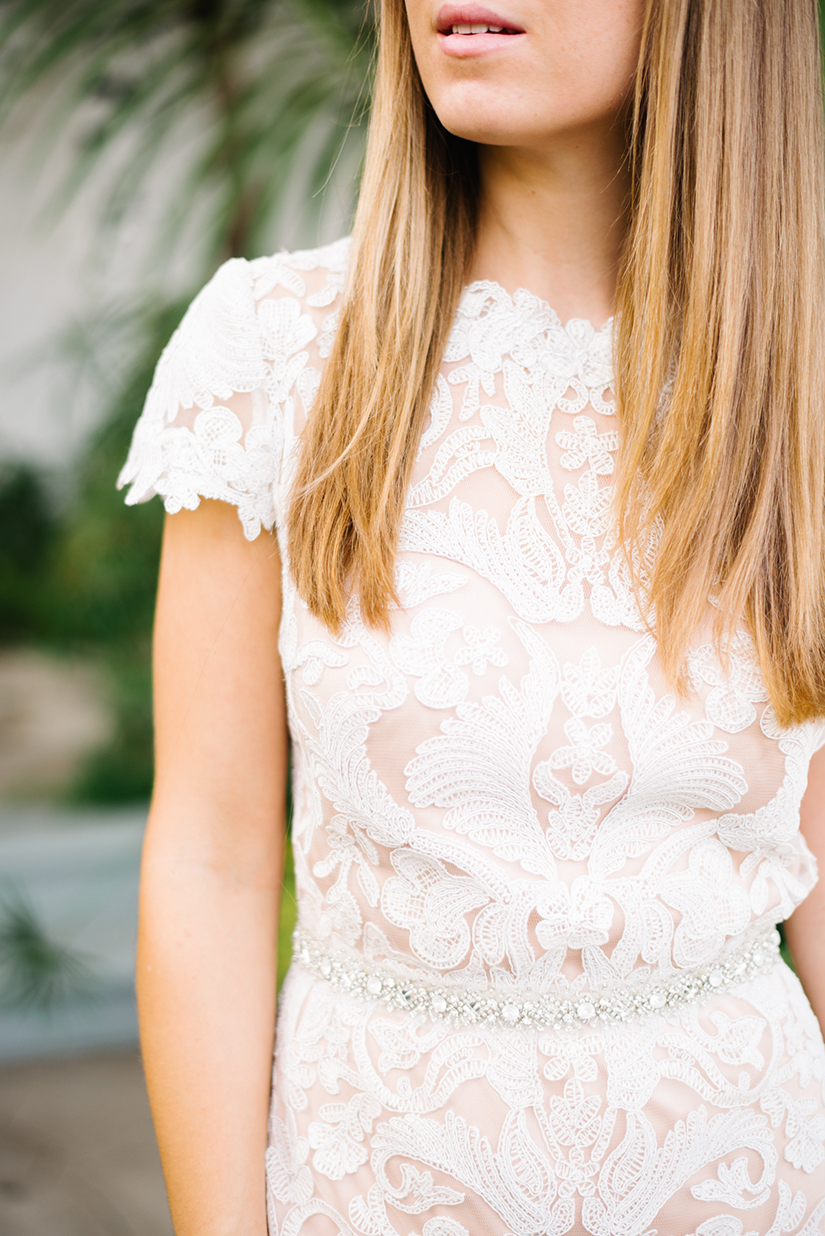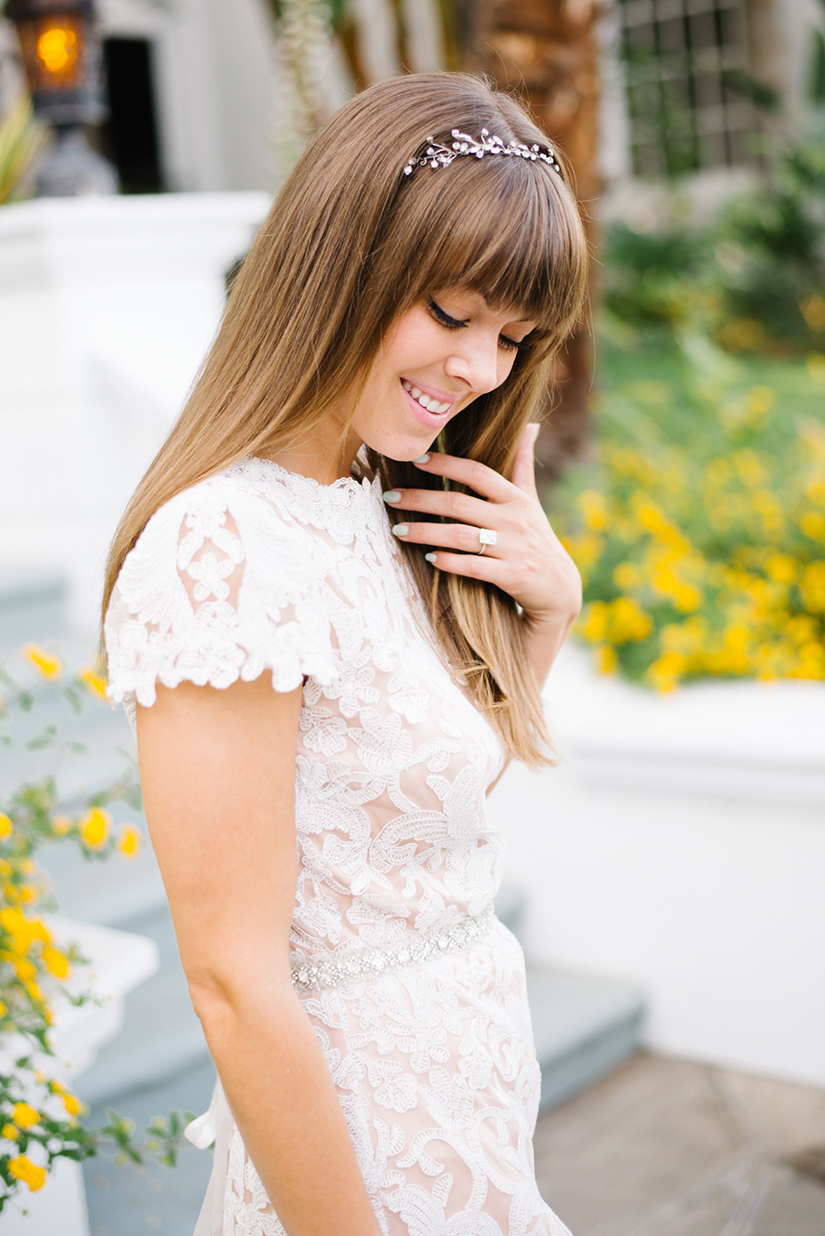 Last but not least, the third dress that I fell in love with is a stylish yet dance-ready reception dress which is the mark of a modern wedding these days. For the bride looking for something a little more playful, this cocktail dress is the perfect alternative to a gown while still feeling completely bridal.
Click here to enter to Win a $500 shopping spree to BHLDN.
Photos by Jenna Bechtholt Photography [thefeedproducts style='four']