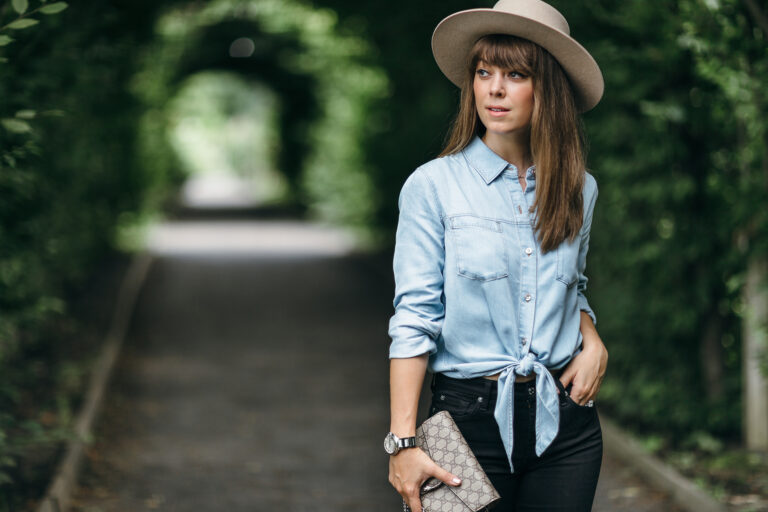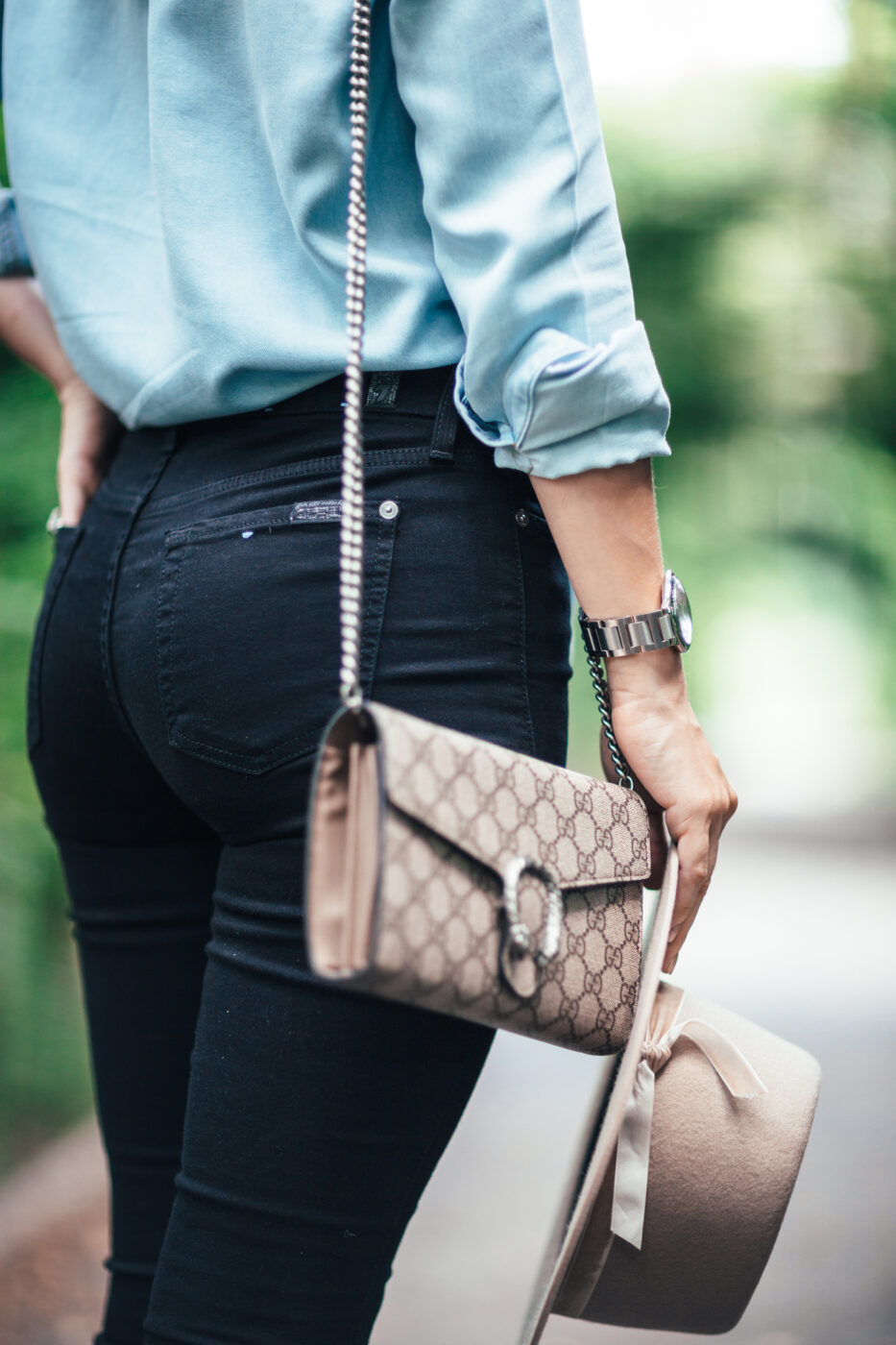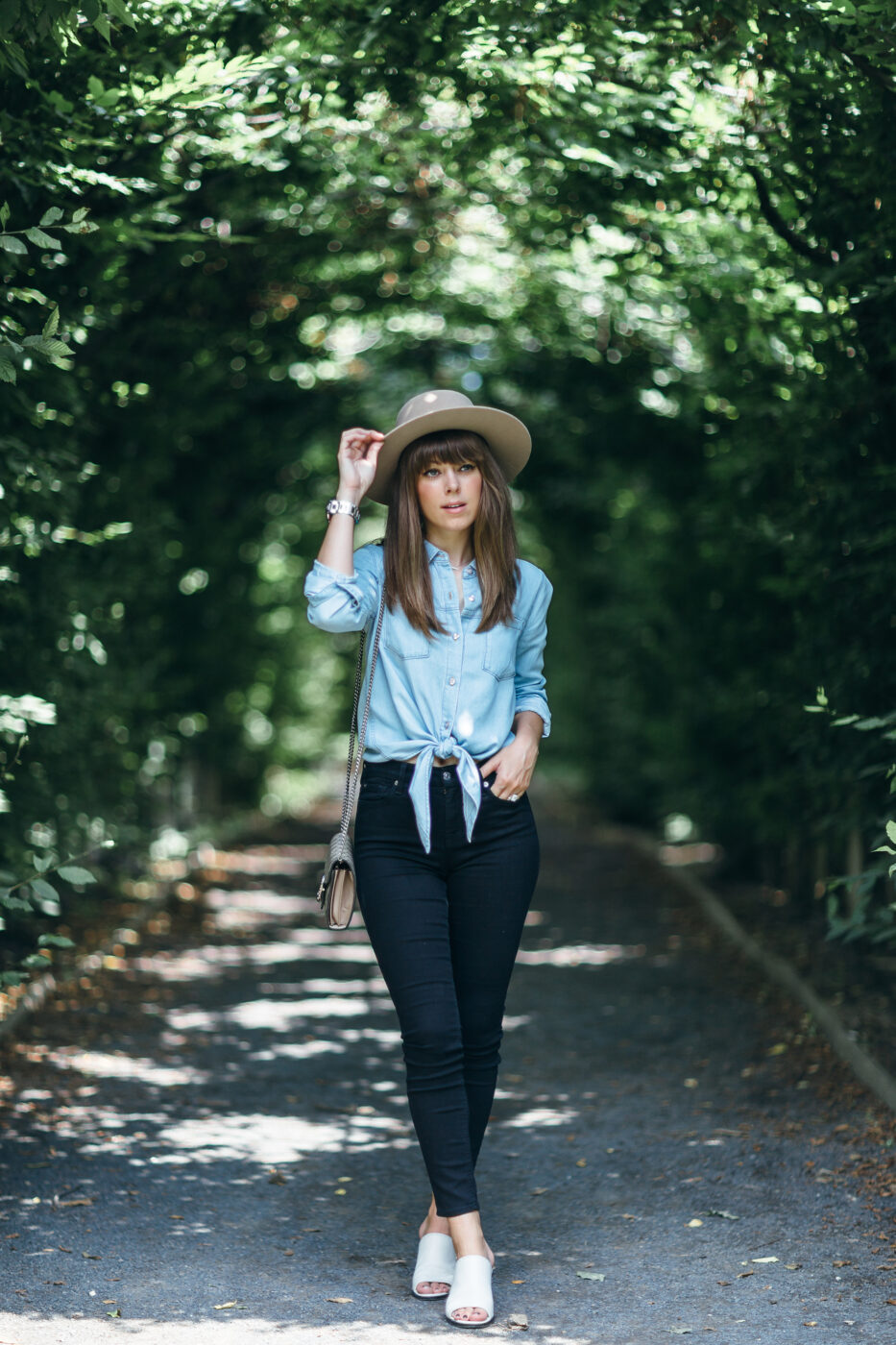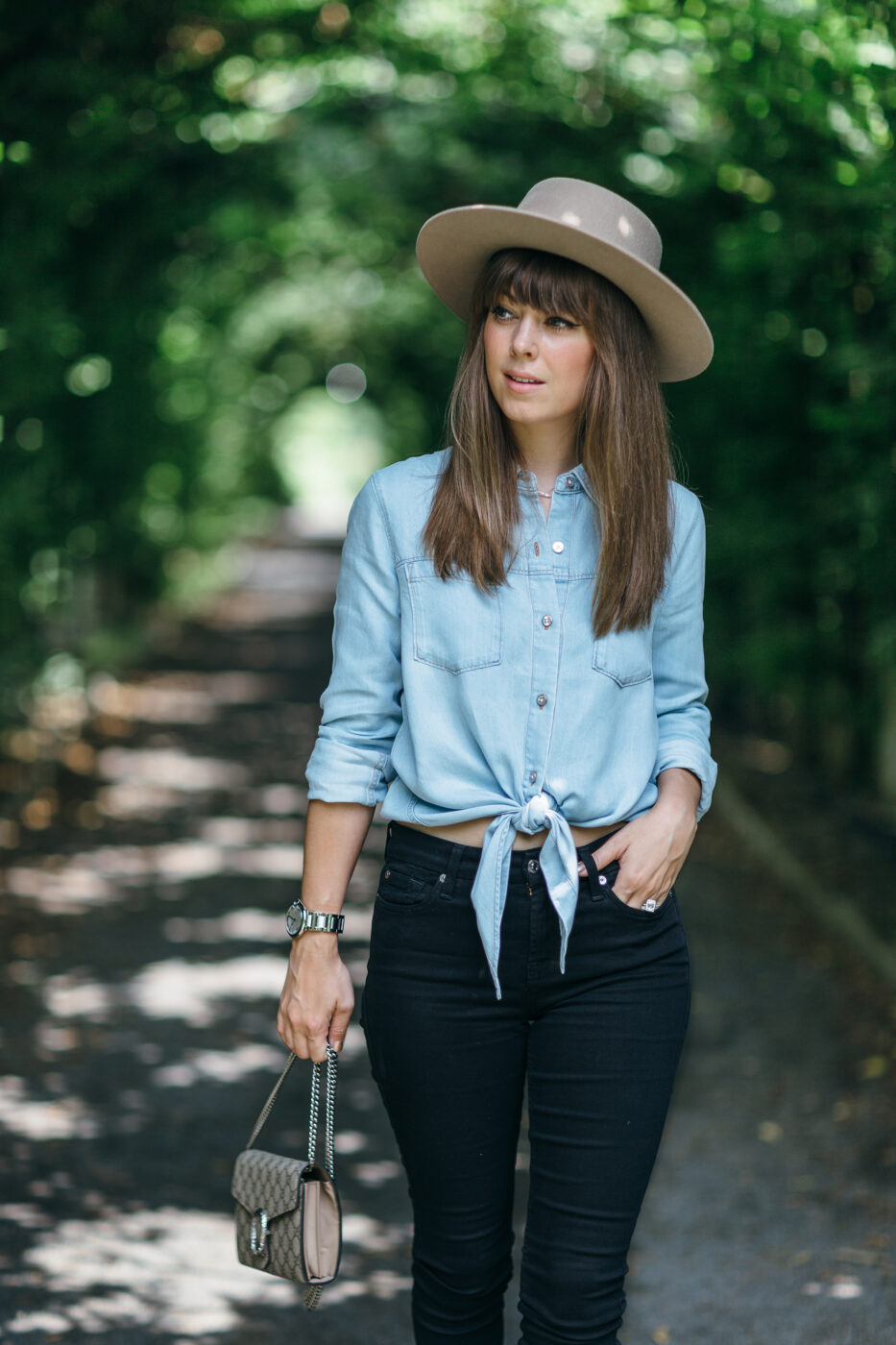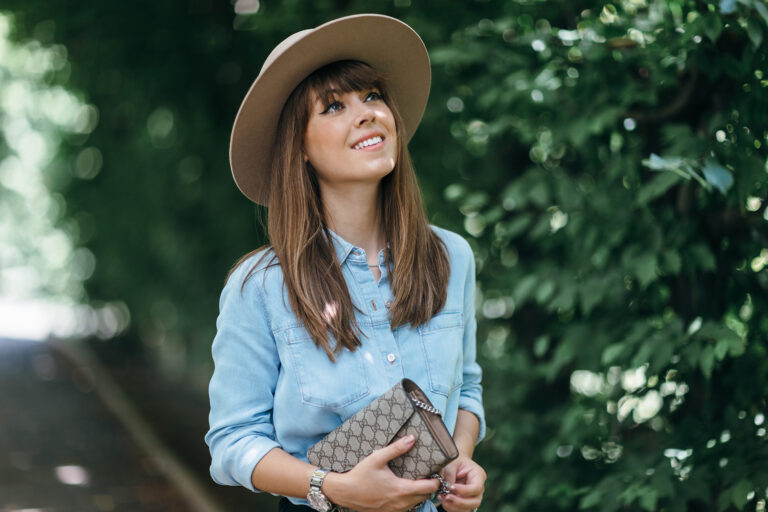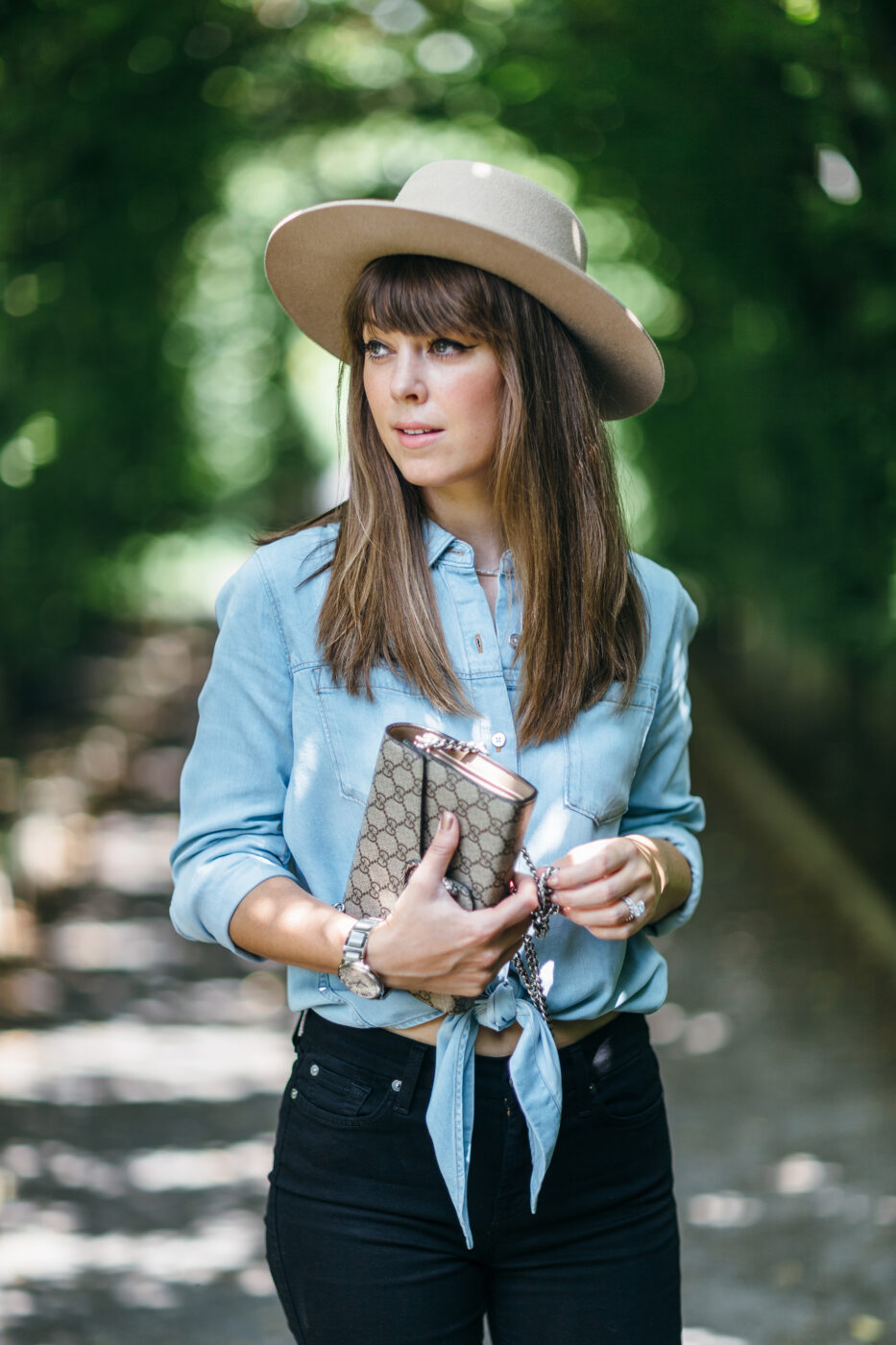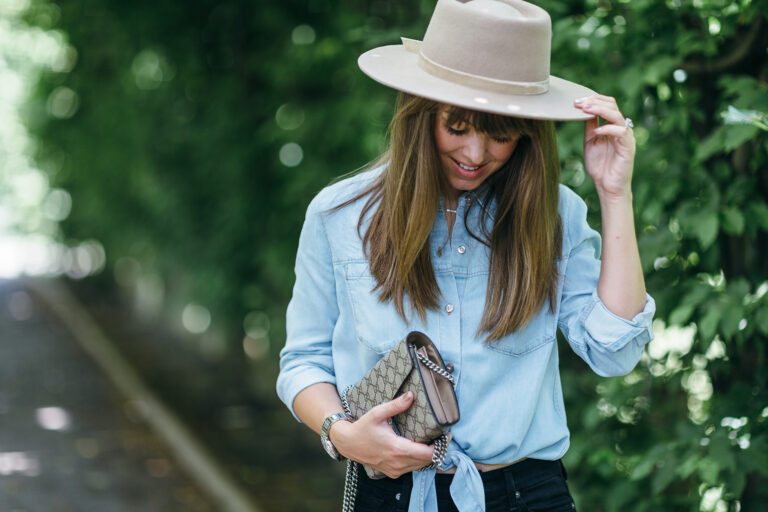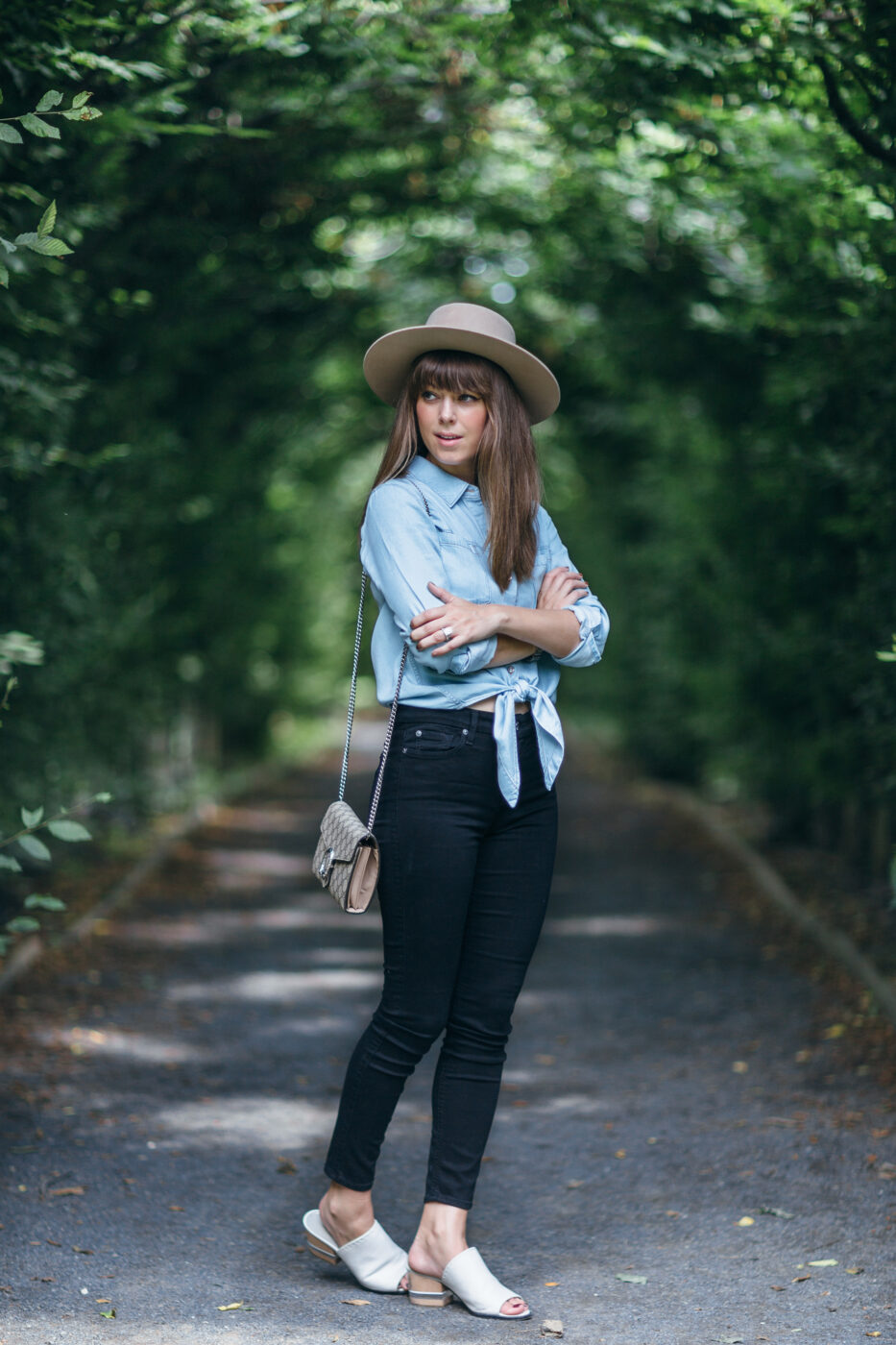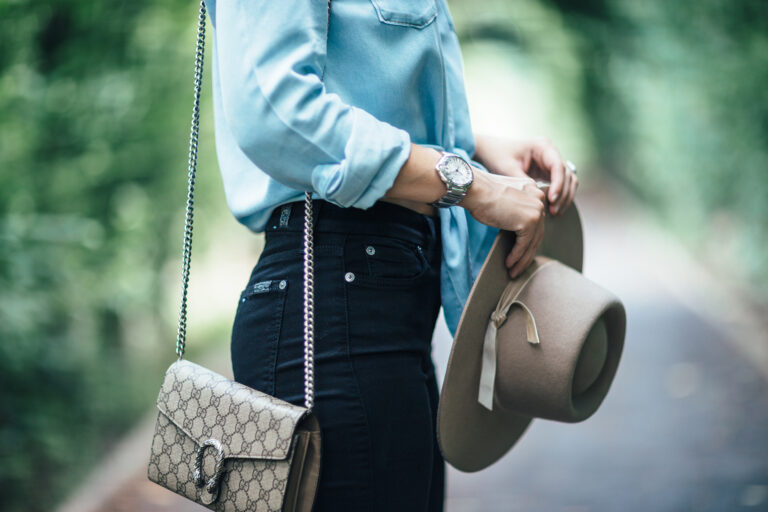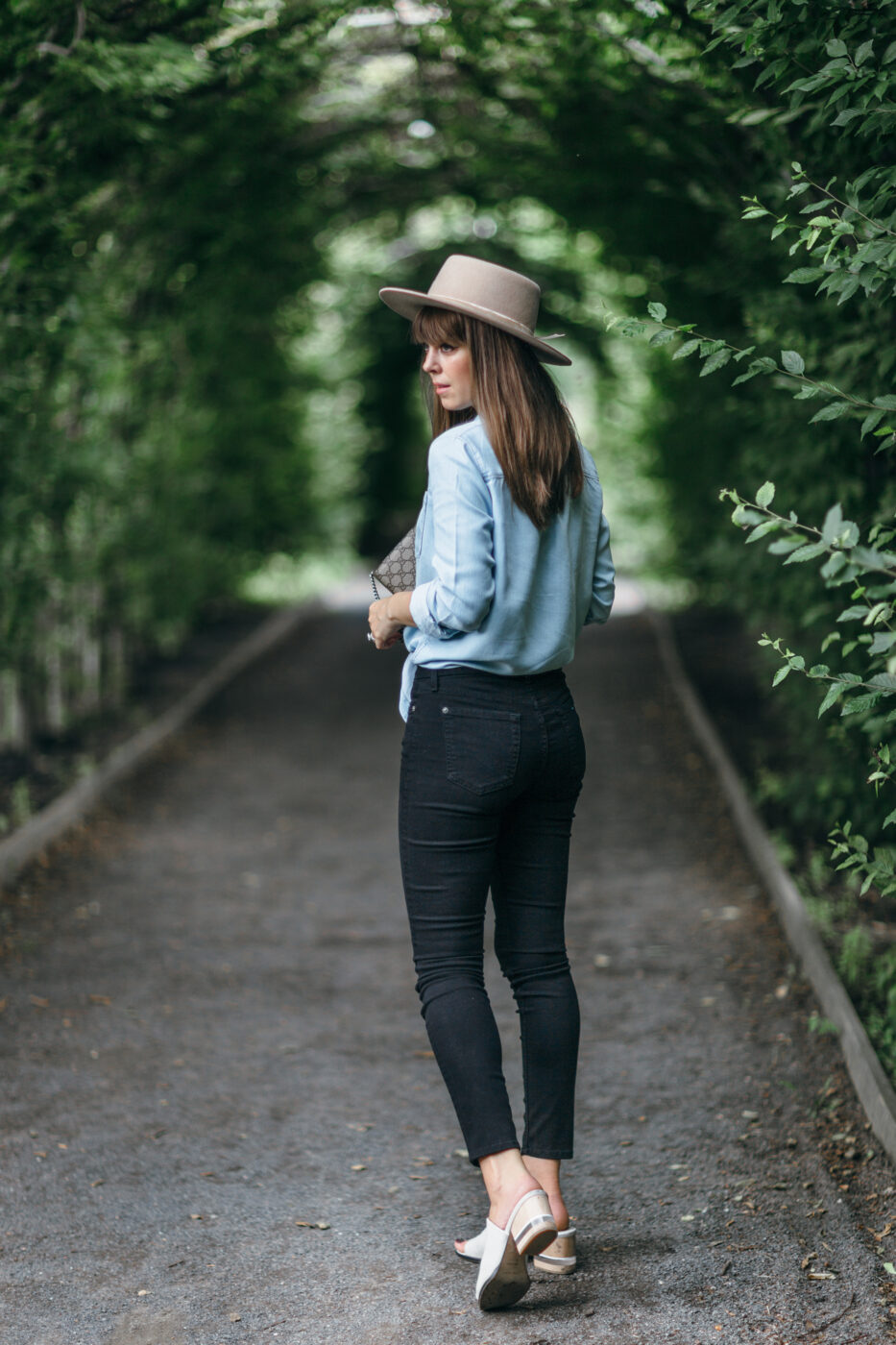 If you've seen the cover for August's People Style Watch, you know the drill: it's all about DENIM – the best new looks and how to wear them. While maybe you don't see me wearing denim all the time, it just so happens that jeans and denim are almost always my go-to off duty look. I mean, is there anything easier than throwing on a great pair of jeans and a t-shirt? It's easy, comfortable, and exudes a casual elegance. After all, there's truly nothing better than a perfect pair of jeans and a good old fashioned white tee. Perfectly flattering and incredibly functional – 7 for all mankind has always been one of my go to brand for denim – they were my very first pair of "expensive jeans" when I was in high school! And now, they are still paving the trends with an array of different silhouettes that feature just the right amount of stretch – I mean, what more could you want? Even during this heat wave, 7 for all mankind has managed to do it again with their innovative b(air) denim line – a luxury lightweight denim that is super soft and light, making it my go to during the summer months.
The amazing thing about denim this season is that even if you're not a classic jeans gal, there are a variety of different trends in denim that allow you to wear it, no matter what your style is. Take a look below and see what I'm loving this summer!
EMBROIDERY
In preparation for fall, I'm seeing tons and tons of embroidery details on all things denim. Those itty bitty details go a long way and bring out those western vibes that I'm seeing all over town lately. Whether its a denim button down or a pant that features a retro stitching reminiscent of the 70s, I'm all in!
HEM DETAILS
It's ALL in the details and those hemlines arena exception. Frayed, scalloped, or ultra modern and minimalist are just a few trends that I'm seeing in denim hemlines this season. To play up those super chic hemlines, pair your denim with simple shoes so your hemlines make a statement all their own!
BUTTON FLY
Trade in your traditional zipper flies for denim that features an exposed button fly. This look was popular way back when, and it looks amazing when paired with the perfect crop top so you can show it off!

CROPPED FLAIR
The culotte is definitely here to stay, and what better way to try it out than with a pair of cropped denim. Not into the skinny jean? Blend the two biggest trends of the seasons: Flairs AND culottes! Find a pair that hits your ankle at the perfect length that gives you height and style!
HIGHRISE
The early 2000s were for the ultra low rise, so I'm thrilled that the high rise is here to stay. High waisted denim is as comfortable as it is flattering. Pair your high waisted jeans with a body conscious off the shoulder top or a free flowing crop top top for a perfect day to night ensemble.
Photos by Fred Cipoletti.
Thank you 7 For All Mankind for Sponsoring this Post.