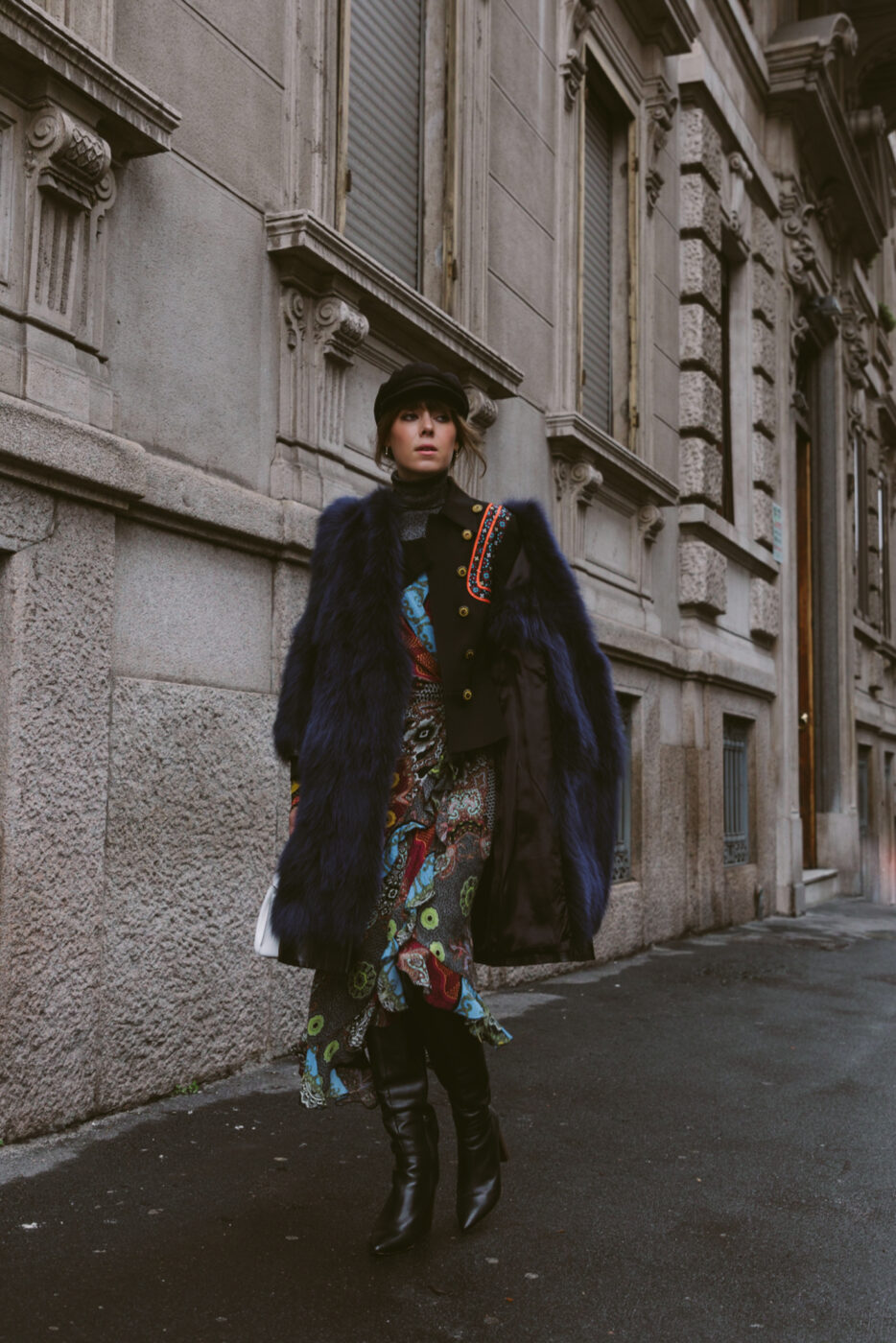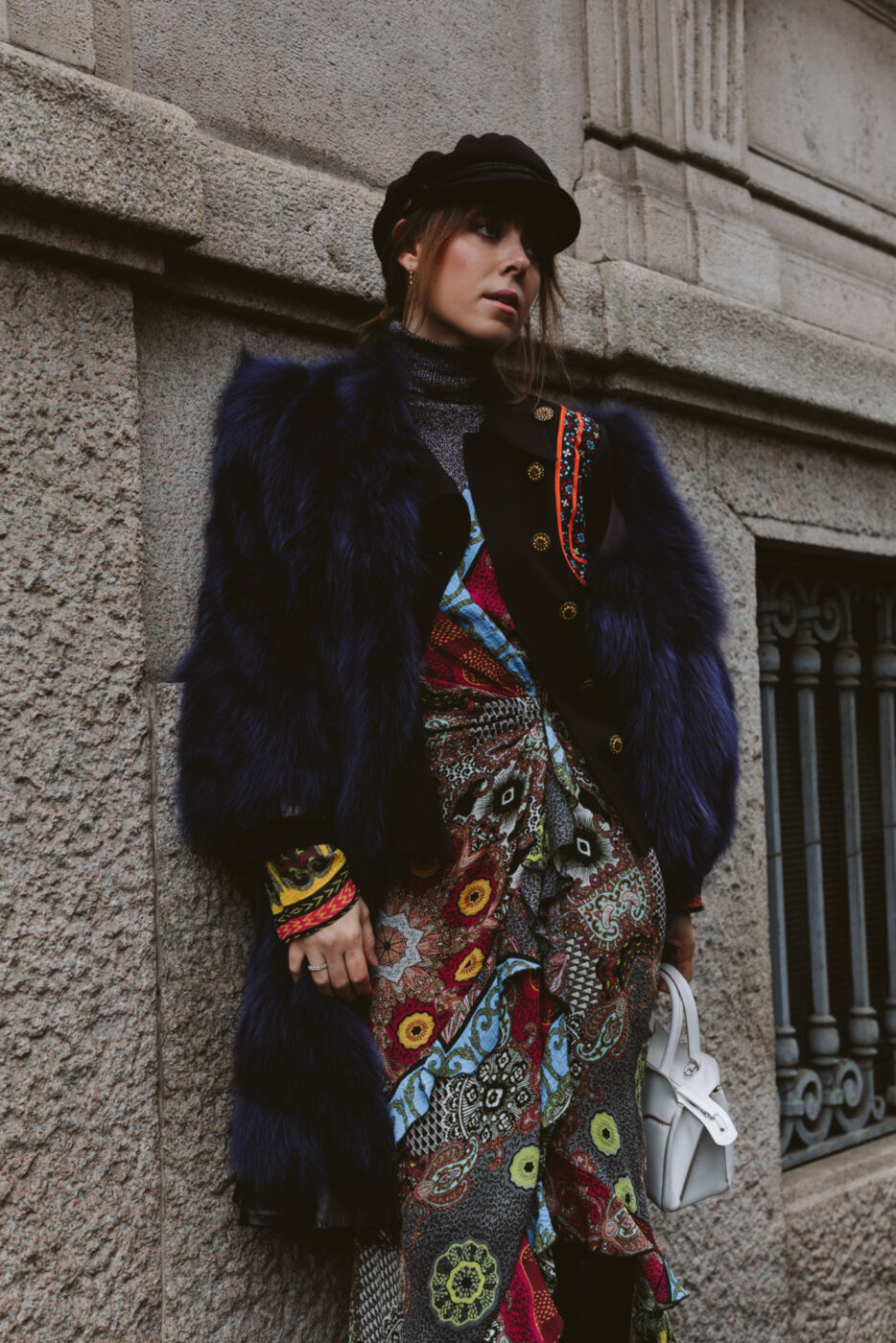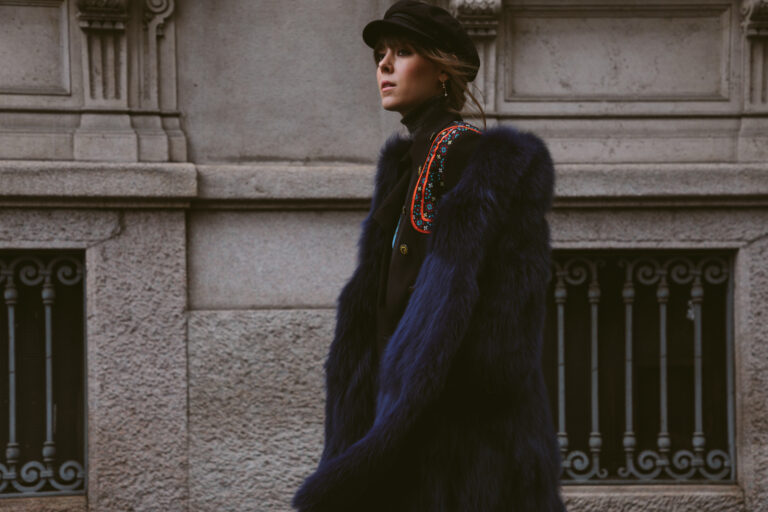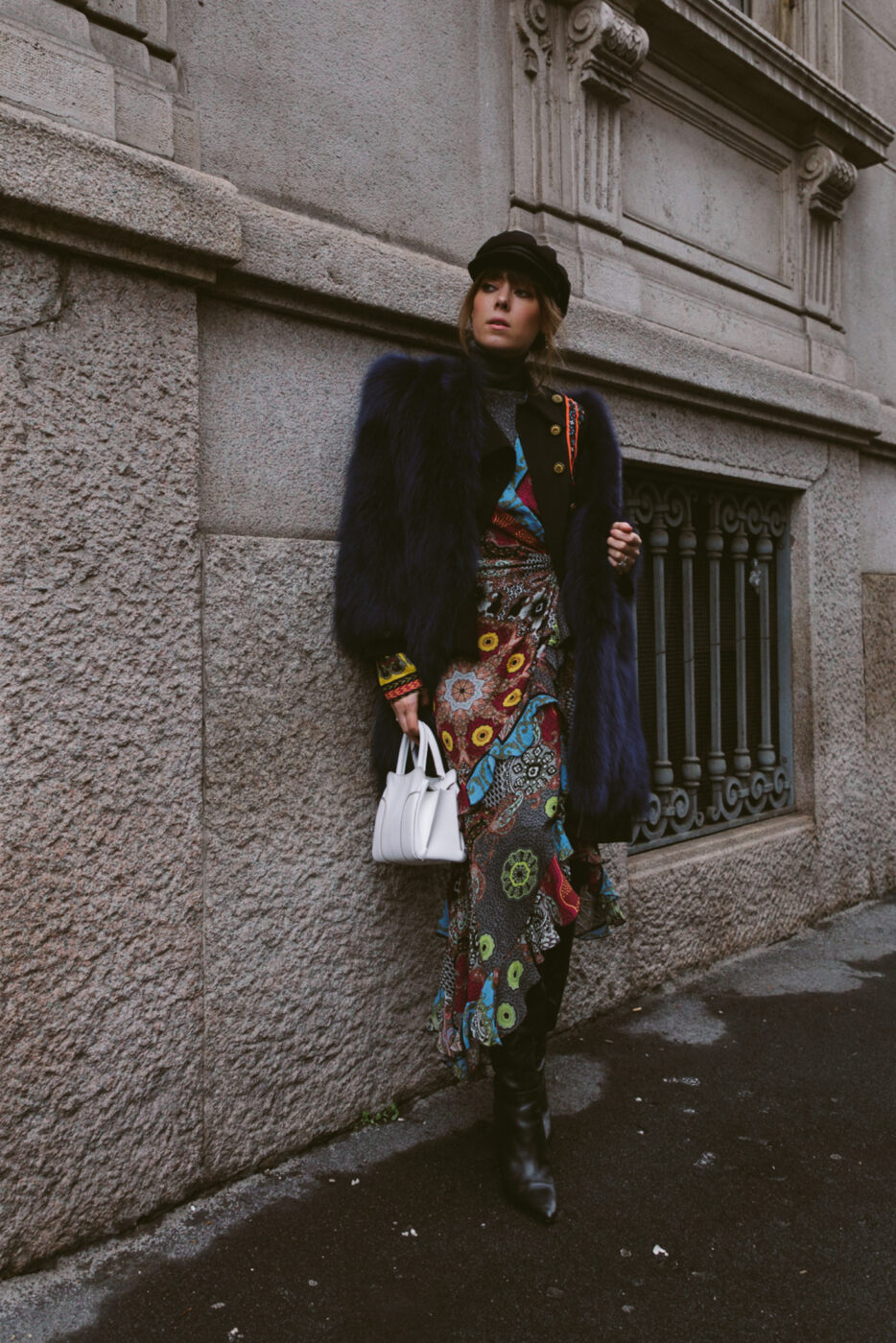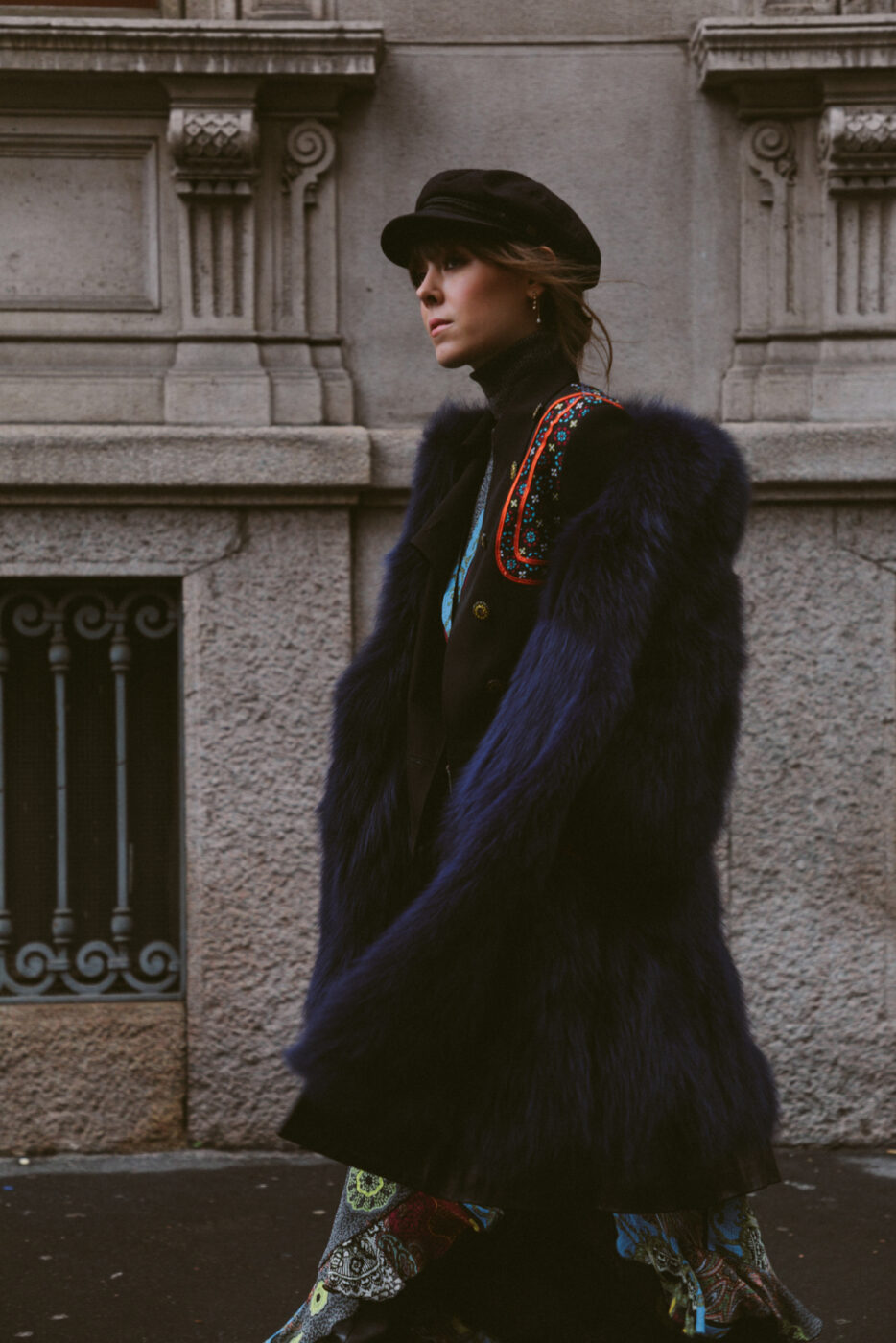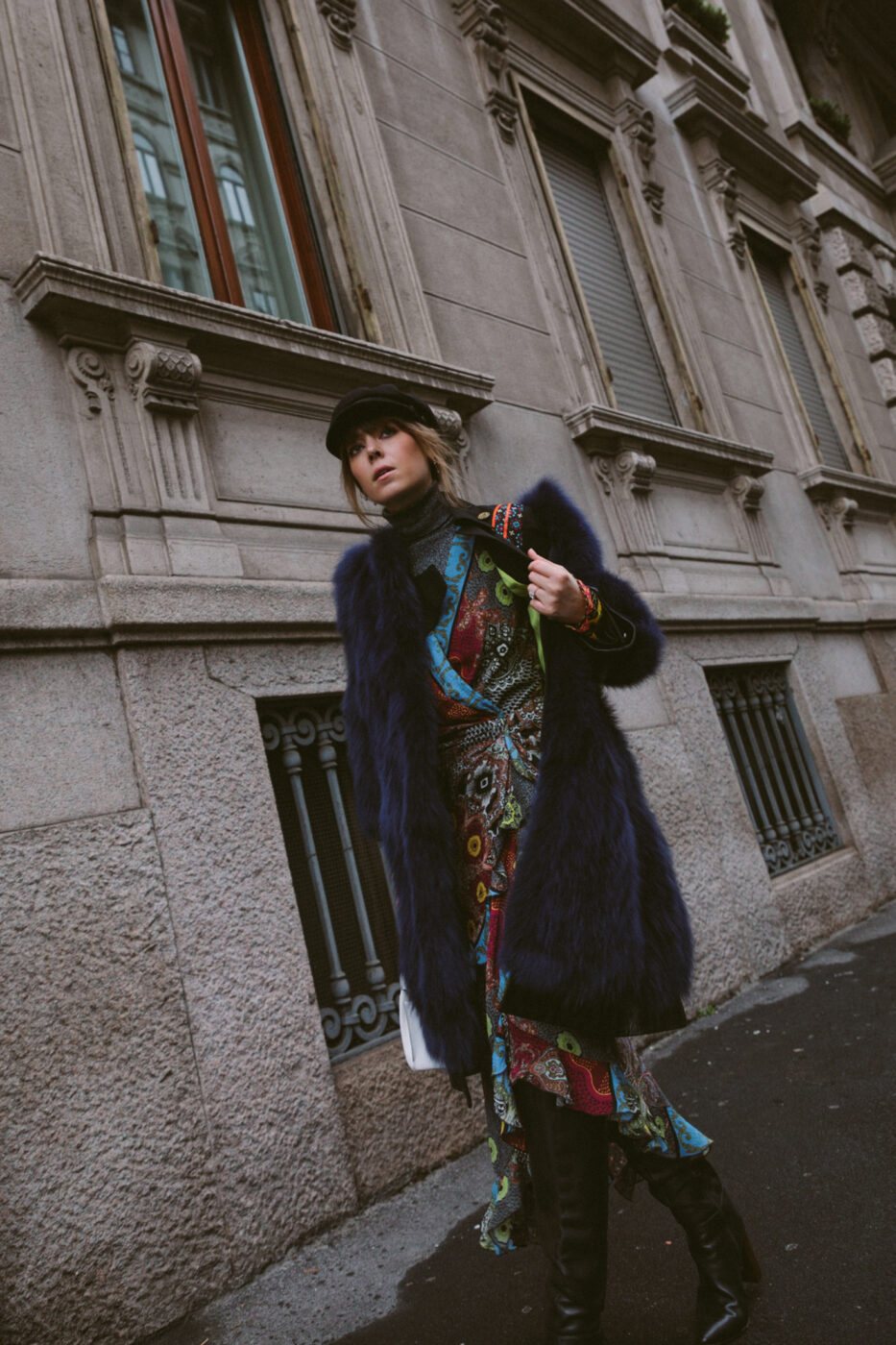 First off, I'm sure the past week of blog posts has been a fashion overload! There's just so much inspiration during Fashion Month every single day, so sharing what I'm seeing and then translating it into wearable looks for you is something I get really excited about. As you may have seen by way of Instagram, a lot of the time I will borrow a look from a designer to wear to their show from the current season. But from there, it's totally up to me to style it in a way that resonates with me. And with you, my readers, of course!
This Etro look was one of my favorites. There's something super sexy about a knee-high leather boot with a dress, and to my surprise, it was pretty much the look at the Etro fashion show for Fall '18 as well. Sure, boots for fall are pretty much the equivalent of florals for spring; they've long been a staple, but the ways in which we can style them are endless.
This season, it's all about the long maxi dress paired with a leather knee high. The entire Etro collection had a Western meets Little House on the Prairie feel, and to me, a seventies kind of swag that was clearly evident in the boho styling of each look. The clean tall lines of leather boots beautifully complimented and elevated the boho look.
I've only just scratched the surface of this trend, yet I'm yearning to wear it again and again. Though Etro was showcasing the style for Fall 2018, I'm planning to wear a similar combo up until summer. A spring floral dress mixed with tall boots? Yes please!
For anyone else loving this boho mix, here are boots that'll look splendid with a midi-length hem.
BOOTS FOR BOHO
ETRO BOHO DRESSES
Photography by Fred Cipoletti