One of the reasons we fell in love with this home was because of the brownstone backyard – it's a rare gem for city living and we knew it would quickly become our green oasis in the middle of this urban jungle. The backyard was in great shape when we moved in, a manicured landscape, beautiful herringbone brick pavers, and a classic wood fence. It's a classic brownstone backyard – lined by rose bushes, hydrangeas and ivy throughout. I've been dreaming of filling this space with furniture, friends and family since the day we moved in!
After we finished decorating the nursery with our interior design team at Kathy Kuo Home, we decided the backyard was the next space we were going to tackle! Jessica, Emily and Sally have the amazing ability of translating what we communicated as a story and theme for each space, into beautifully designed space. My favorite part of working together is the concepting phase, their suggestions and ideas for decorative elements really brought so much more life to the space! We did a Q & A on the Kuotes Blog today so head over there after this for a fun read!
Our backyard is made up of what we envisioned as three living areas; the top sundeck, the bottom courtyard and under the sundeck. We thought about the flow of the space but more importantly, we wanted to create a theme for each of the three spaces to inspire the furniture and decor.
For the top sundeck, the theme is French Riviera. We envisioned a versatile space where we can casually enjoy cocktails complemented by crisp white linen cushions and terracotta pots. The kitchen opens up to this dreamy outdoor space so we really wanted it to feel like an extension of our Parisian inspired interior.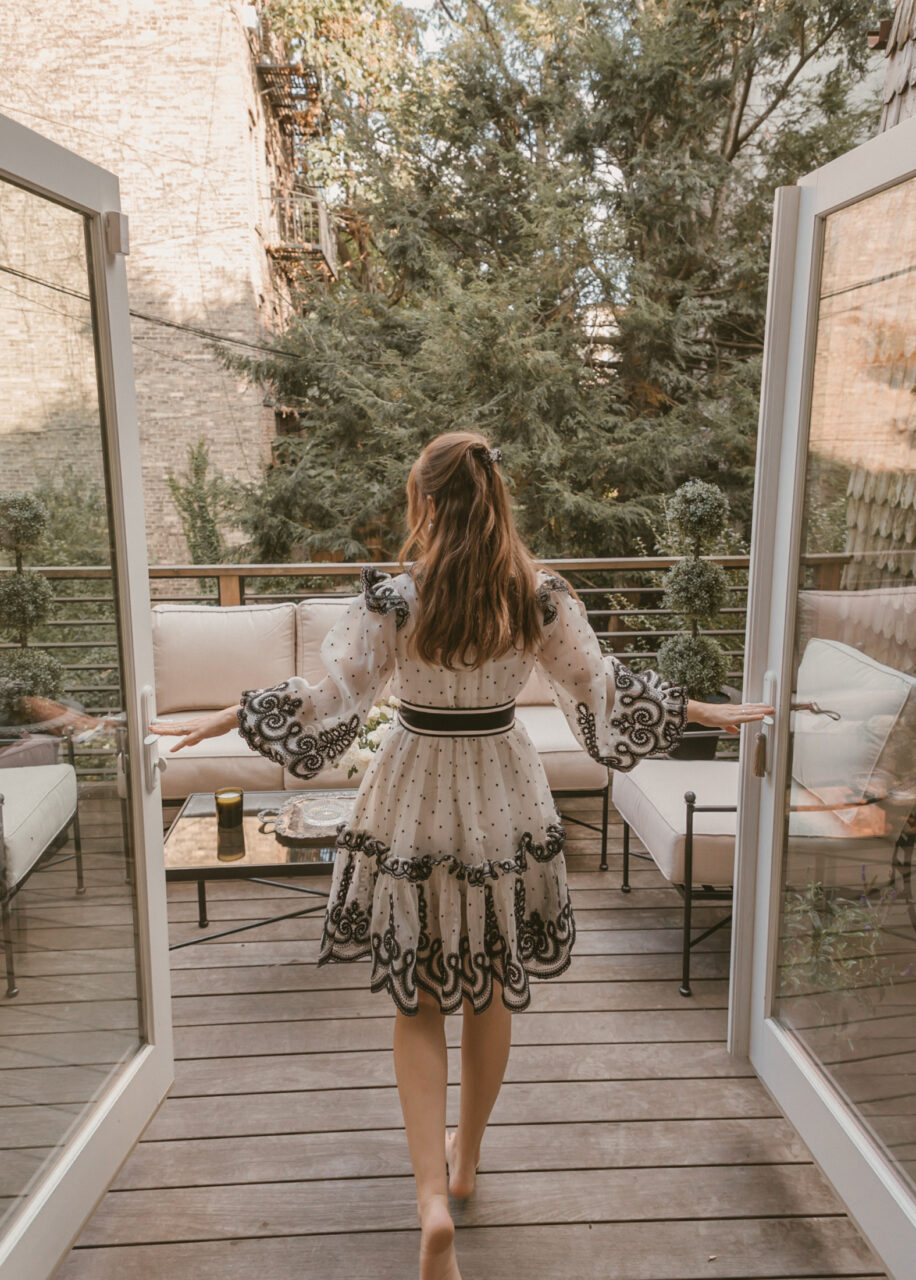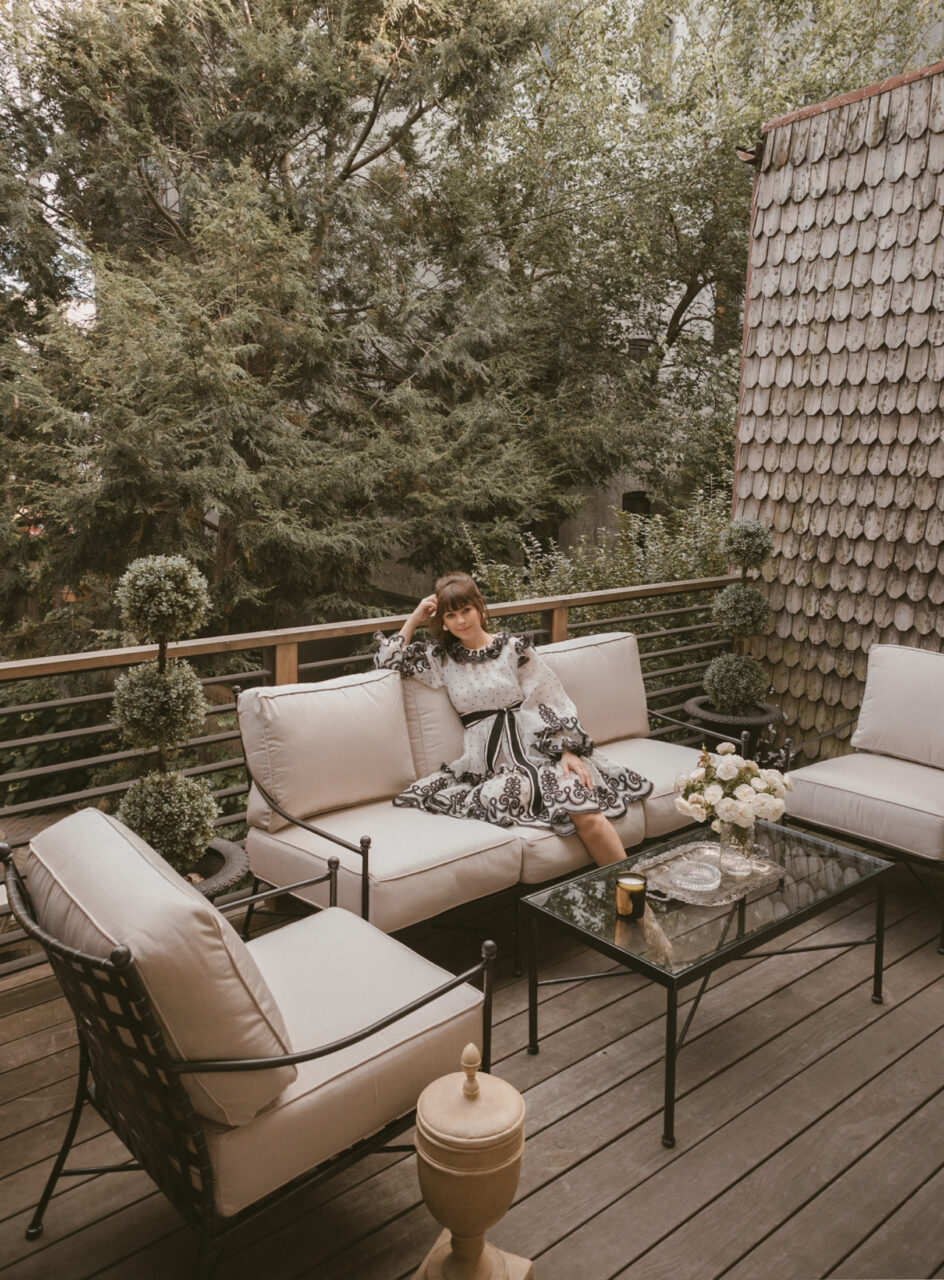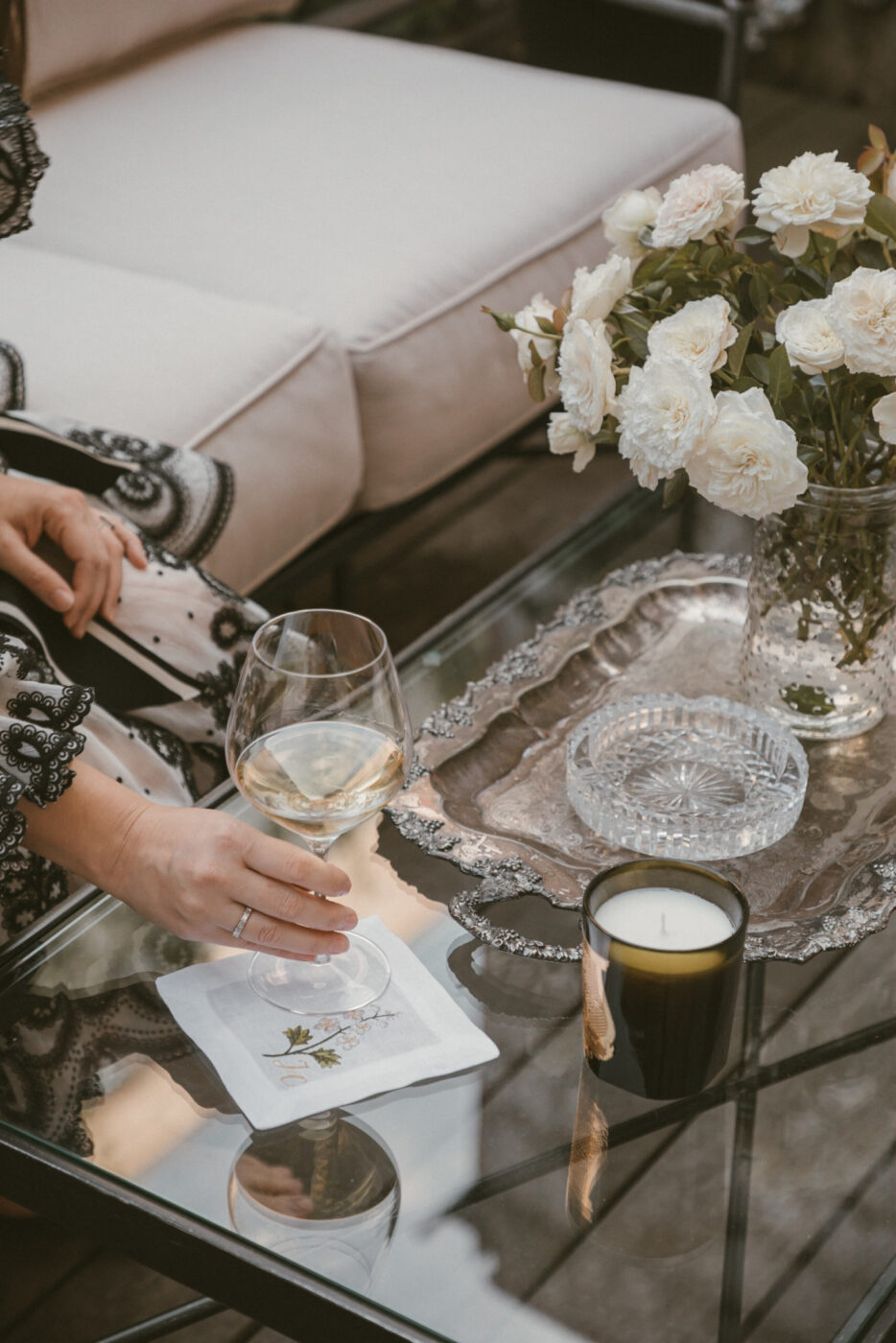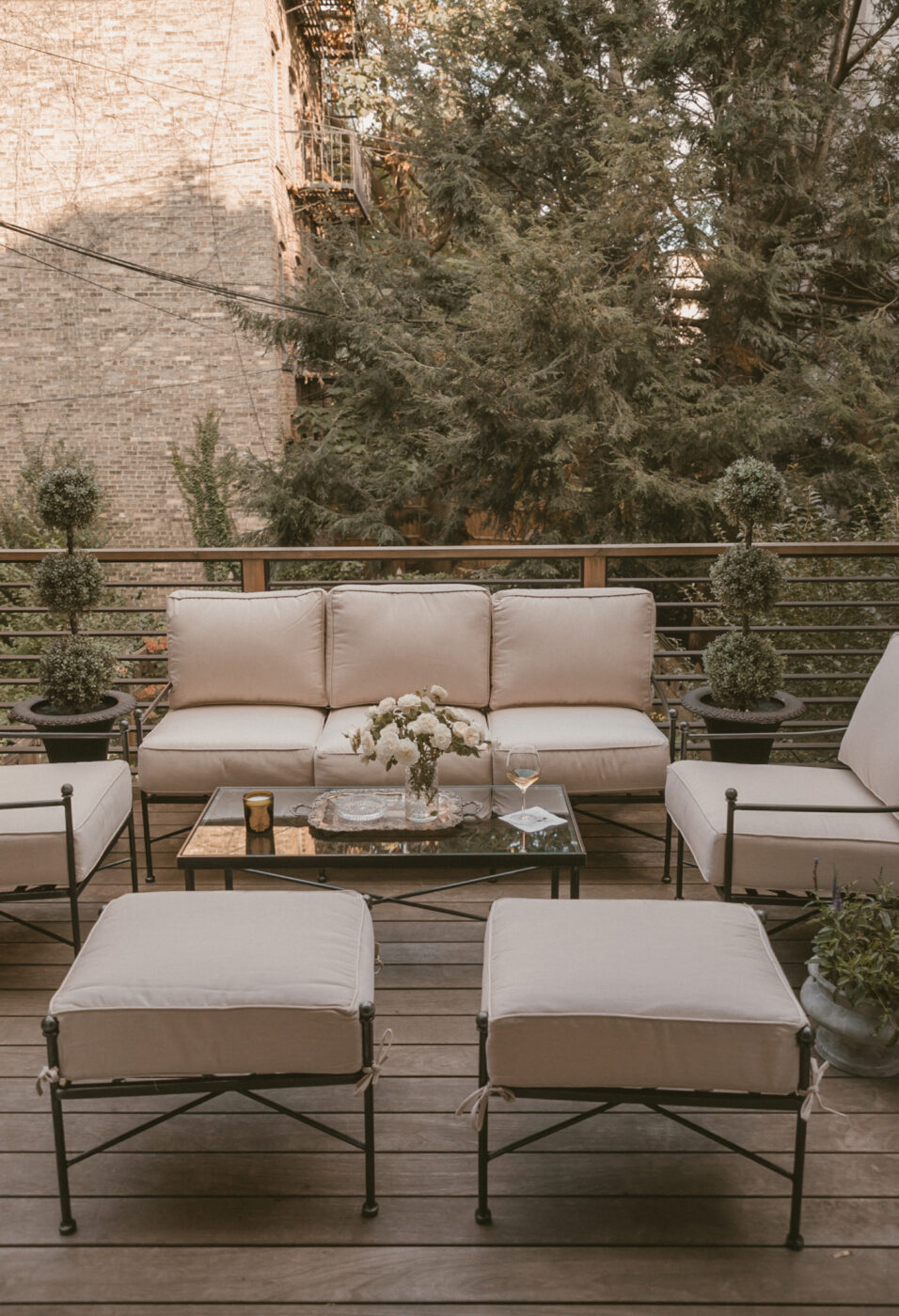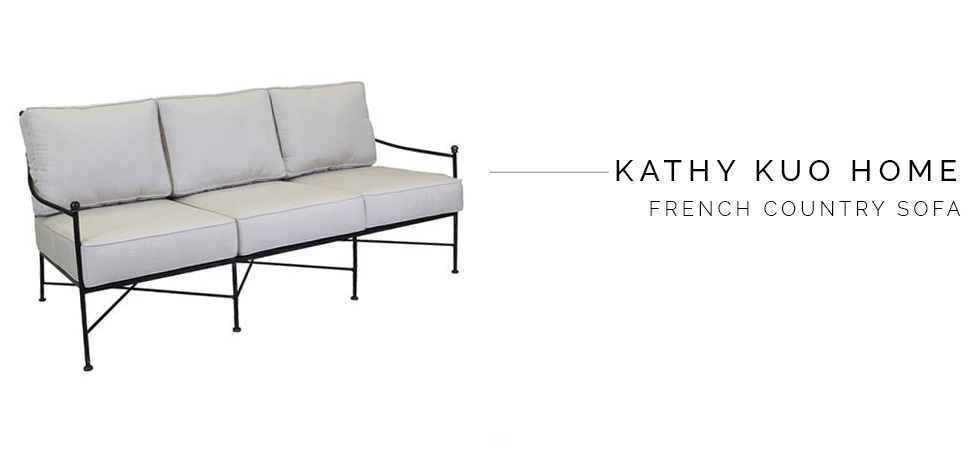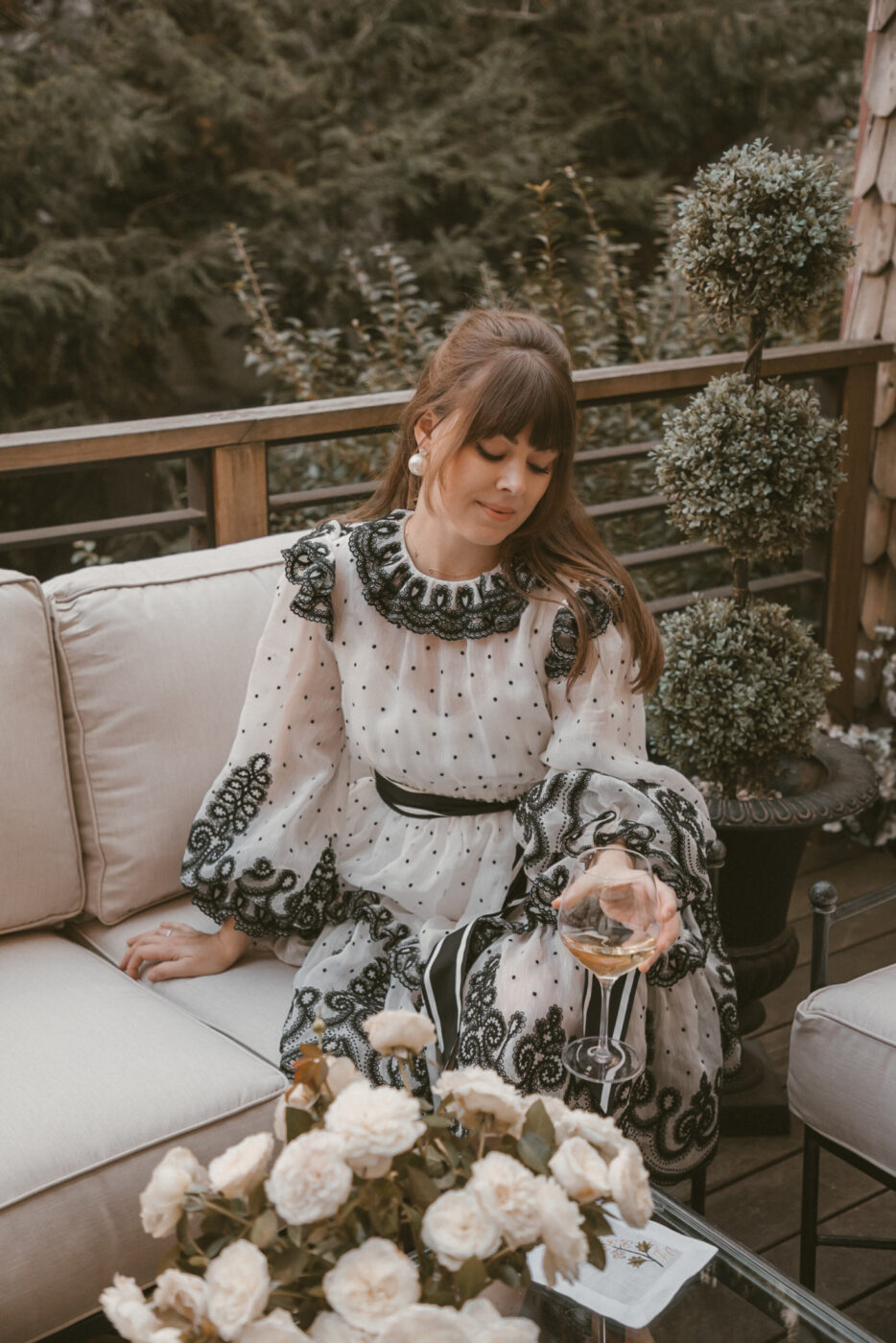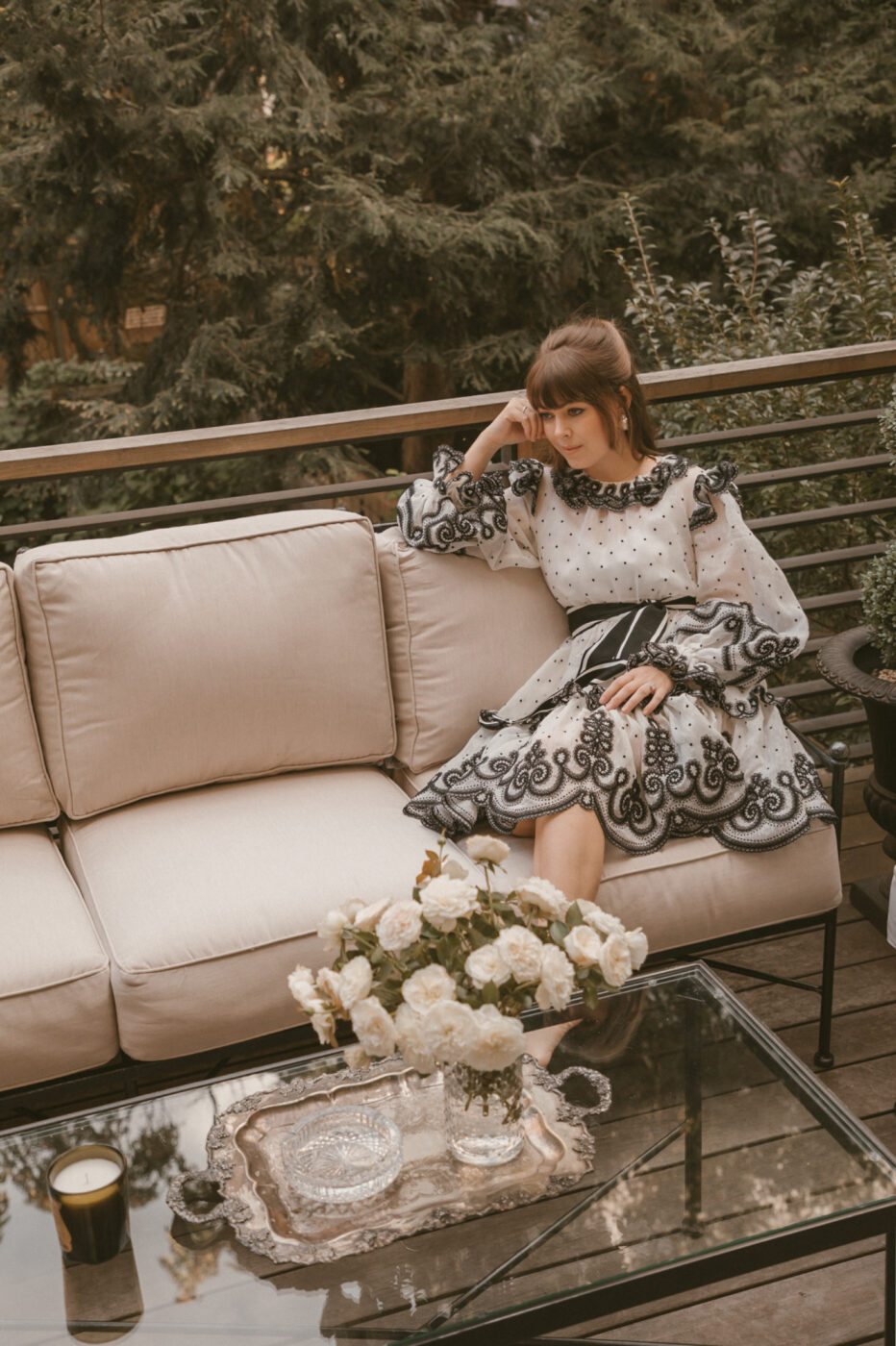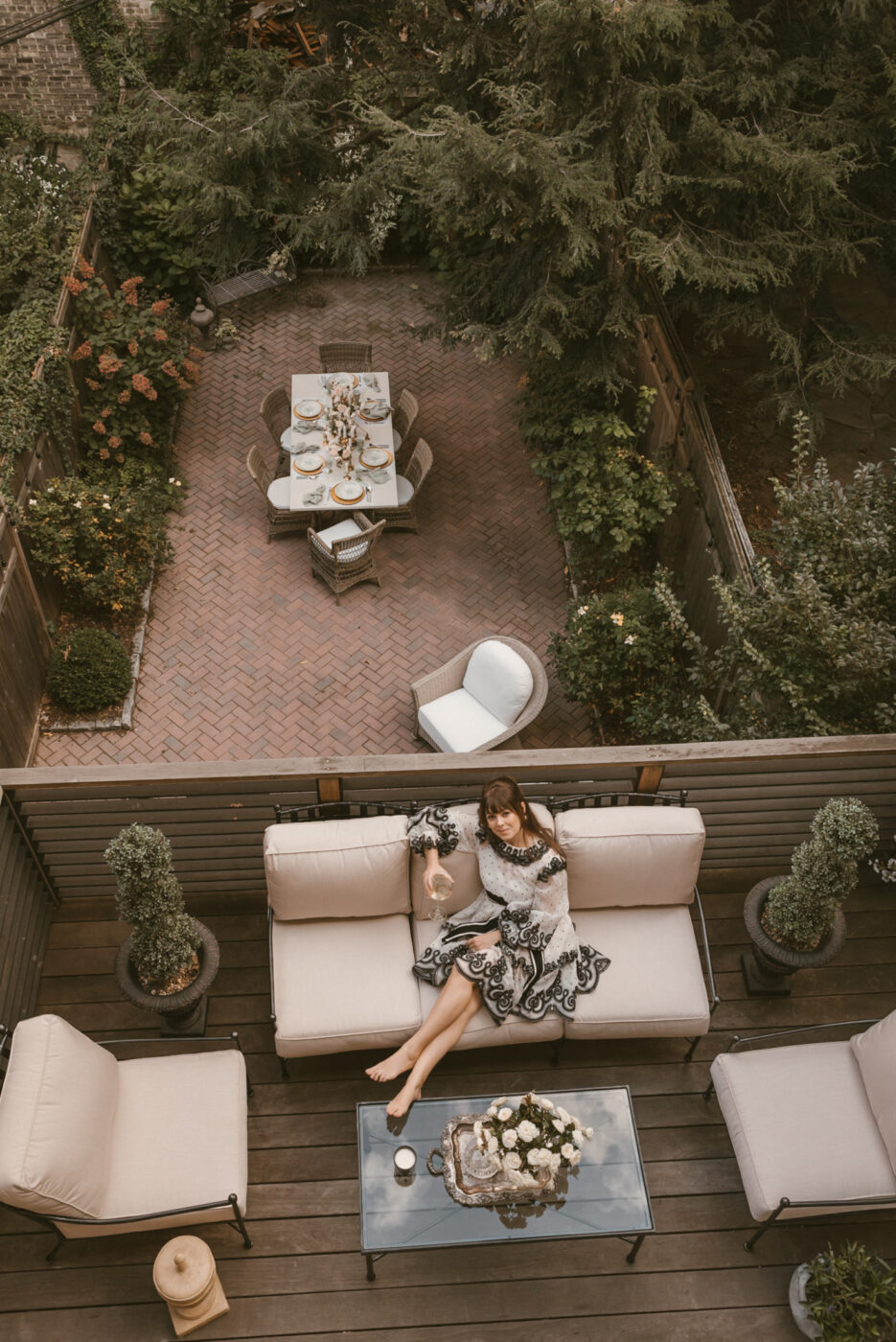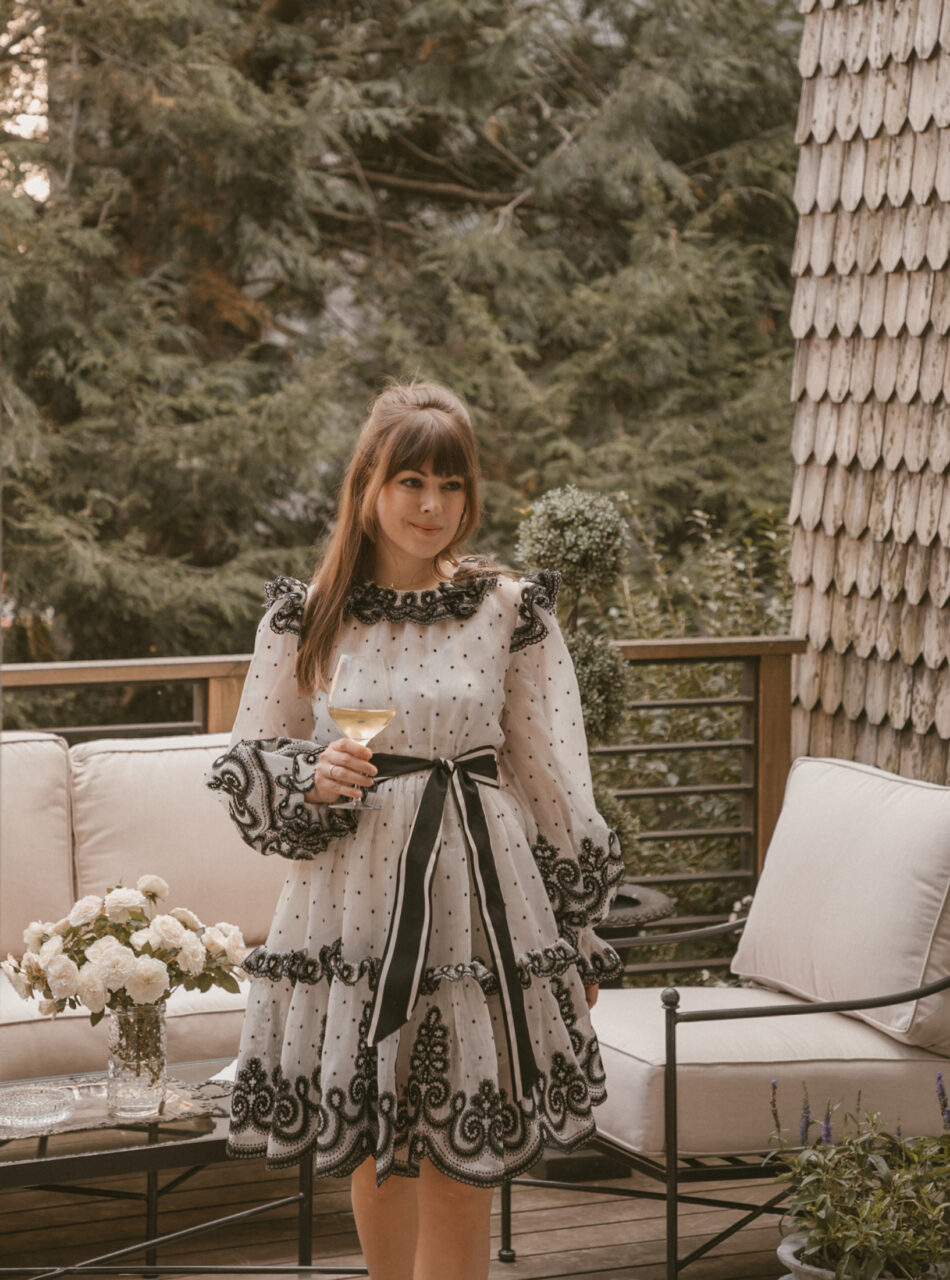 We envisioned the bottom courtyard area as the space we'd spend most of our time dinning and entertaining guests in. We have a deep love of al fresco dining in the Tuscan countryside, so the space was heavily influenced by the craft of Italian dining. I love how inviting the wicker chairs are, encircled by natural flora and foliage, string lighting, the space came together in such a magical way.
I am absolutely obsessed with the Skia Coastal Beach chairs around the dinning table. There's nothing more romantic than wicker furniture but it's incredibly difficult to maintain through the years. These chairs are made with aluminum and ArtFibre so they give you the look of wicker but are incredibly durable and will withstand many dinner parties!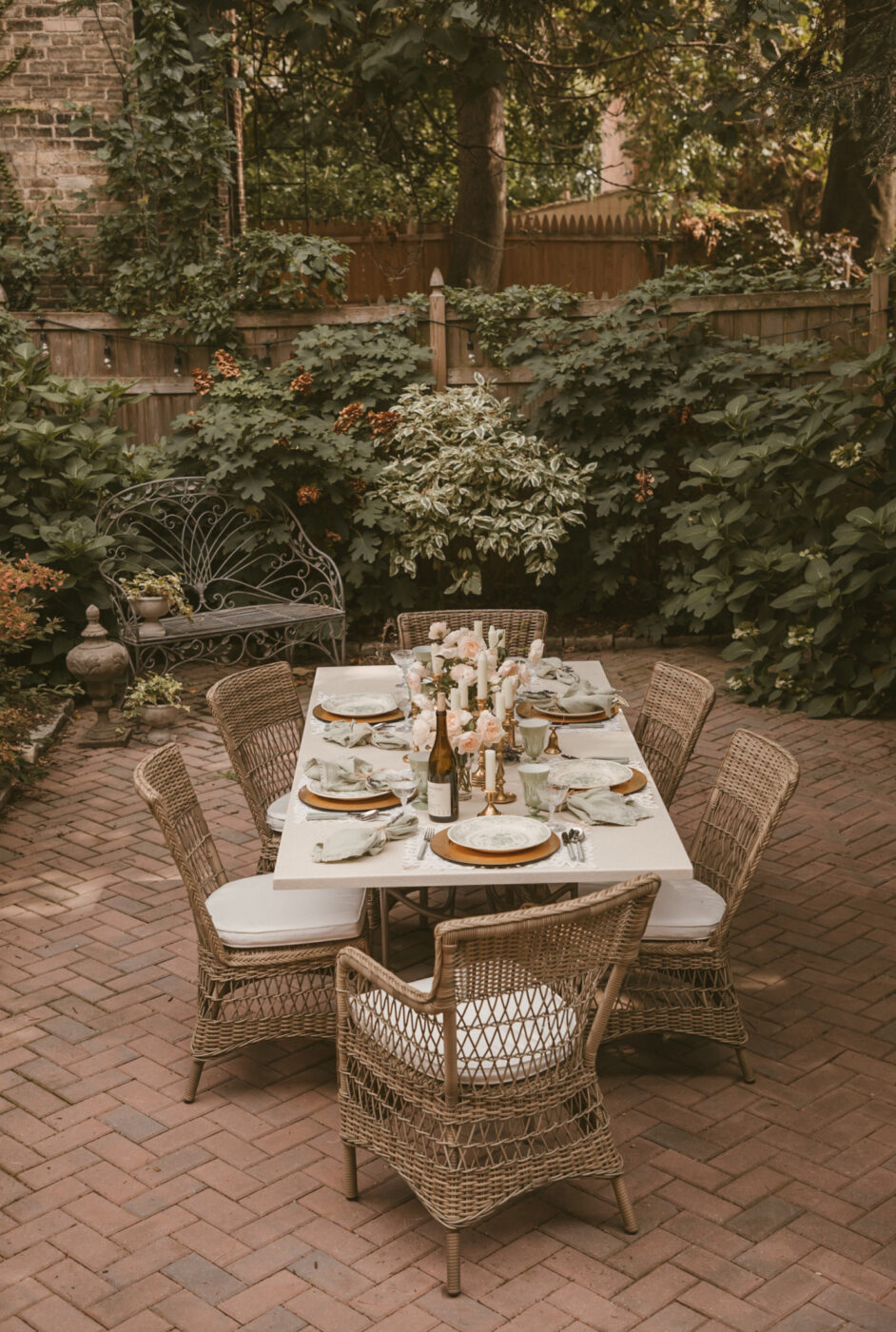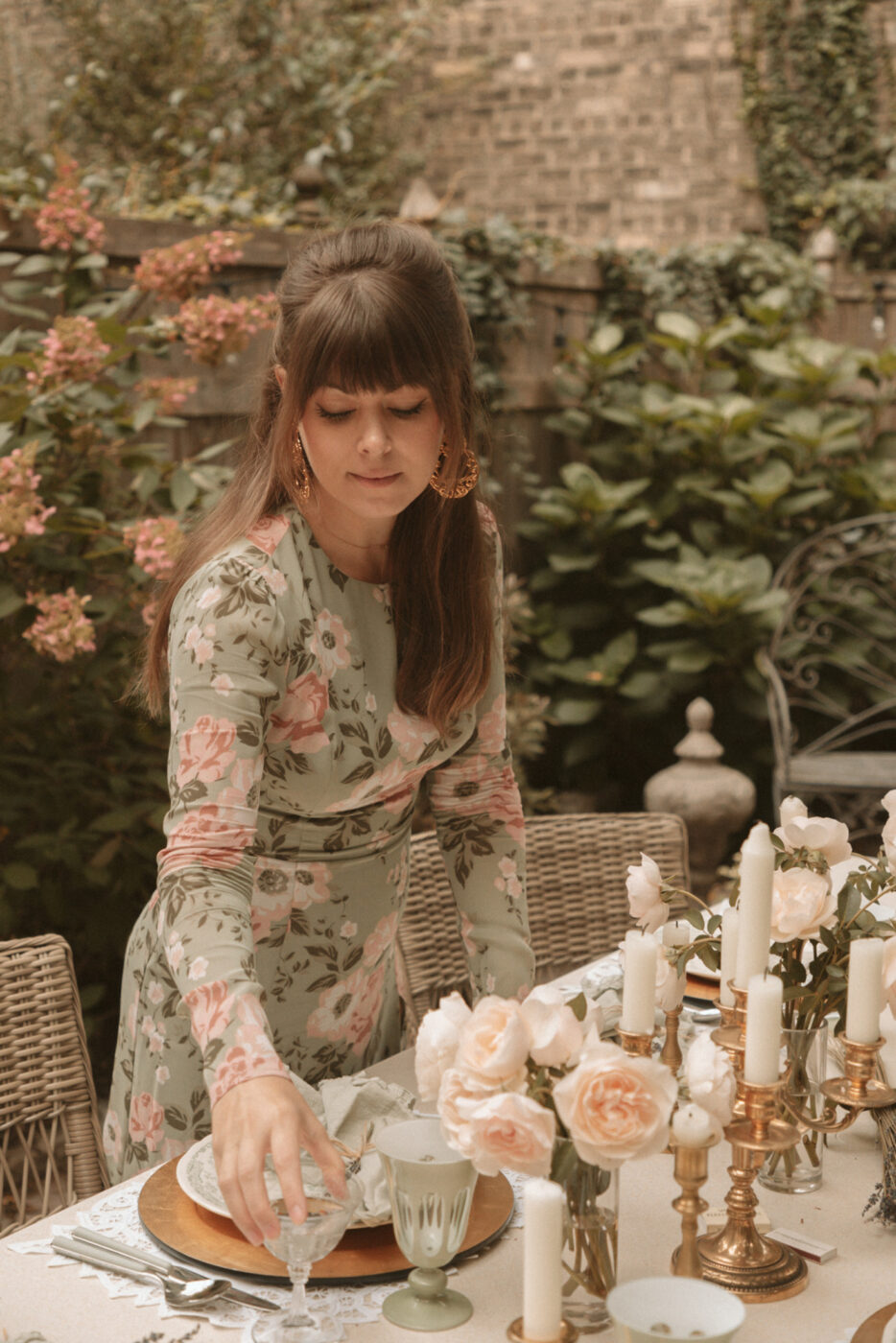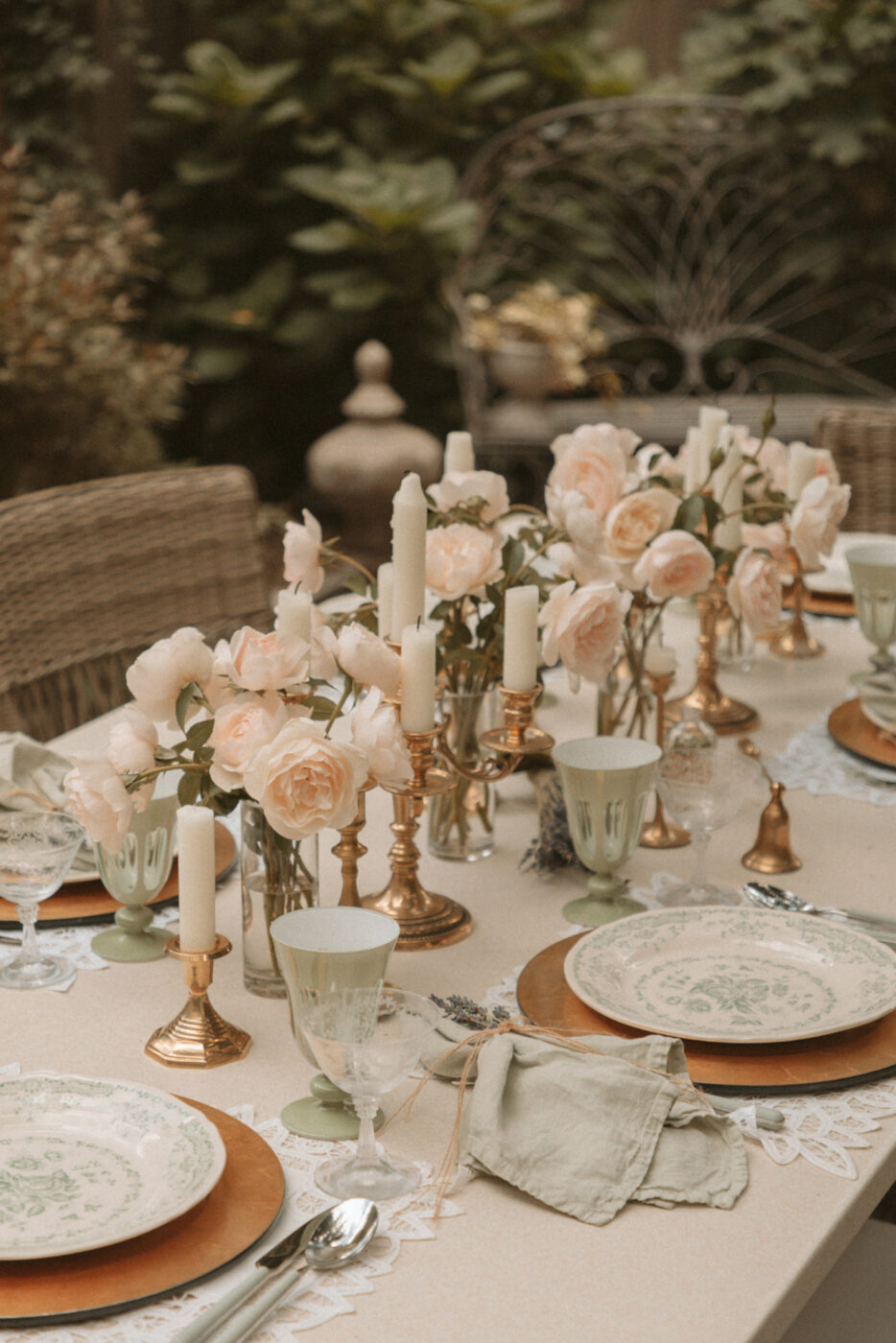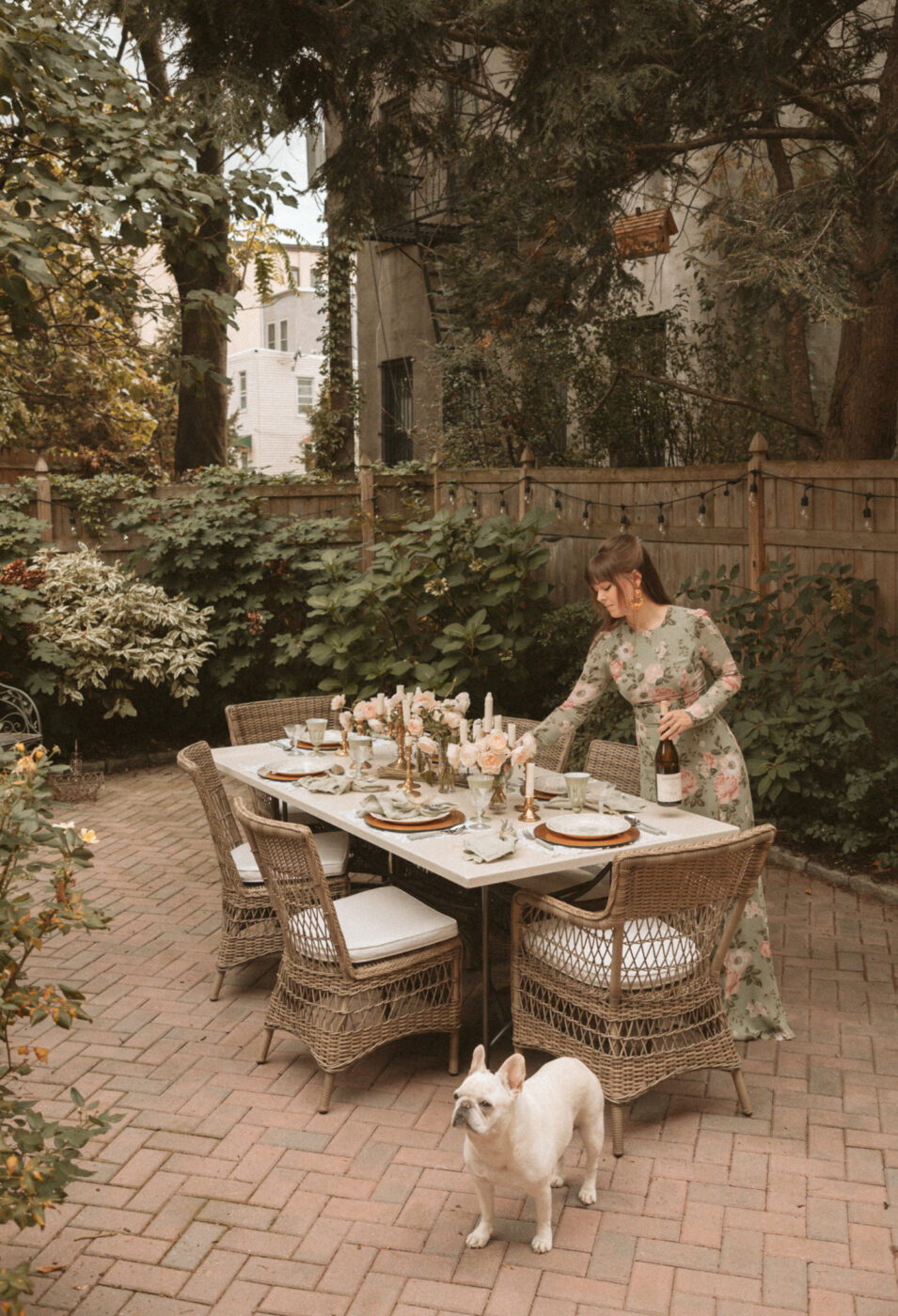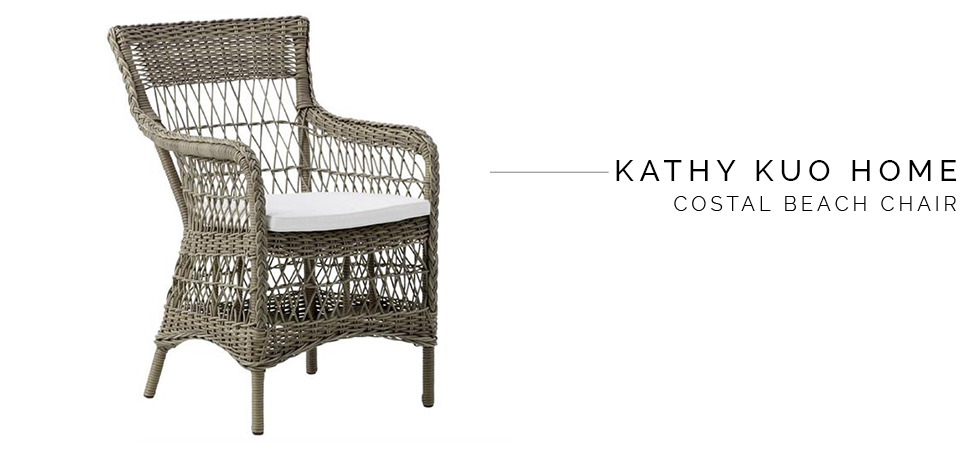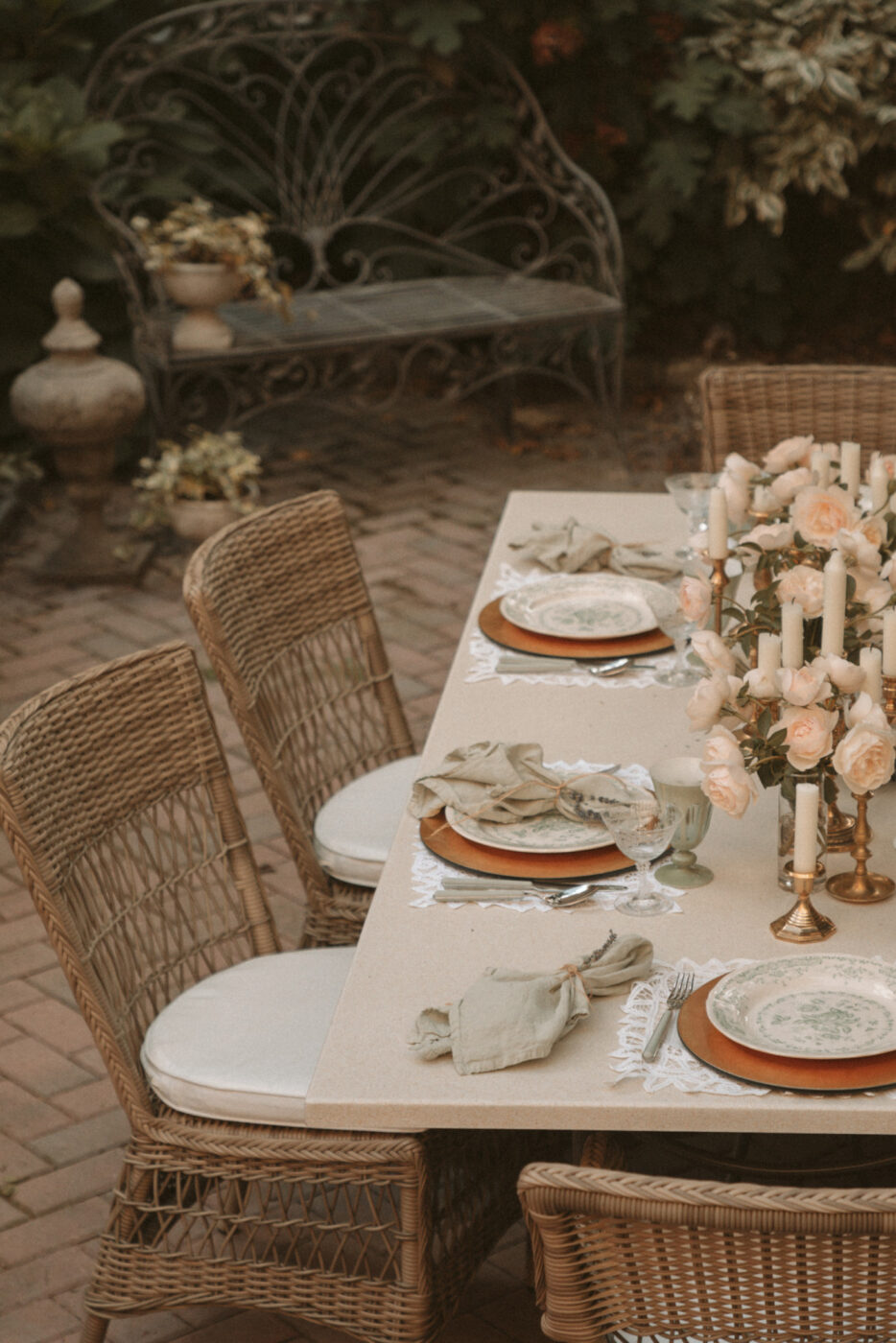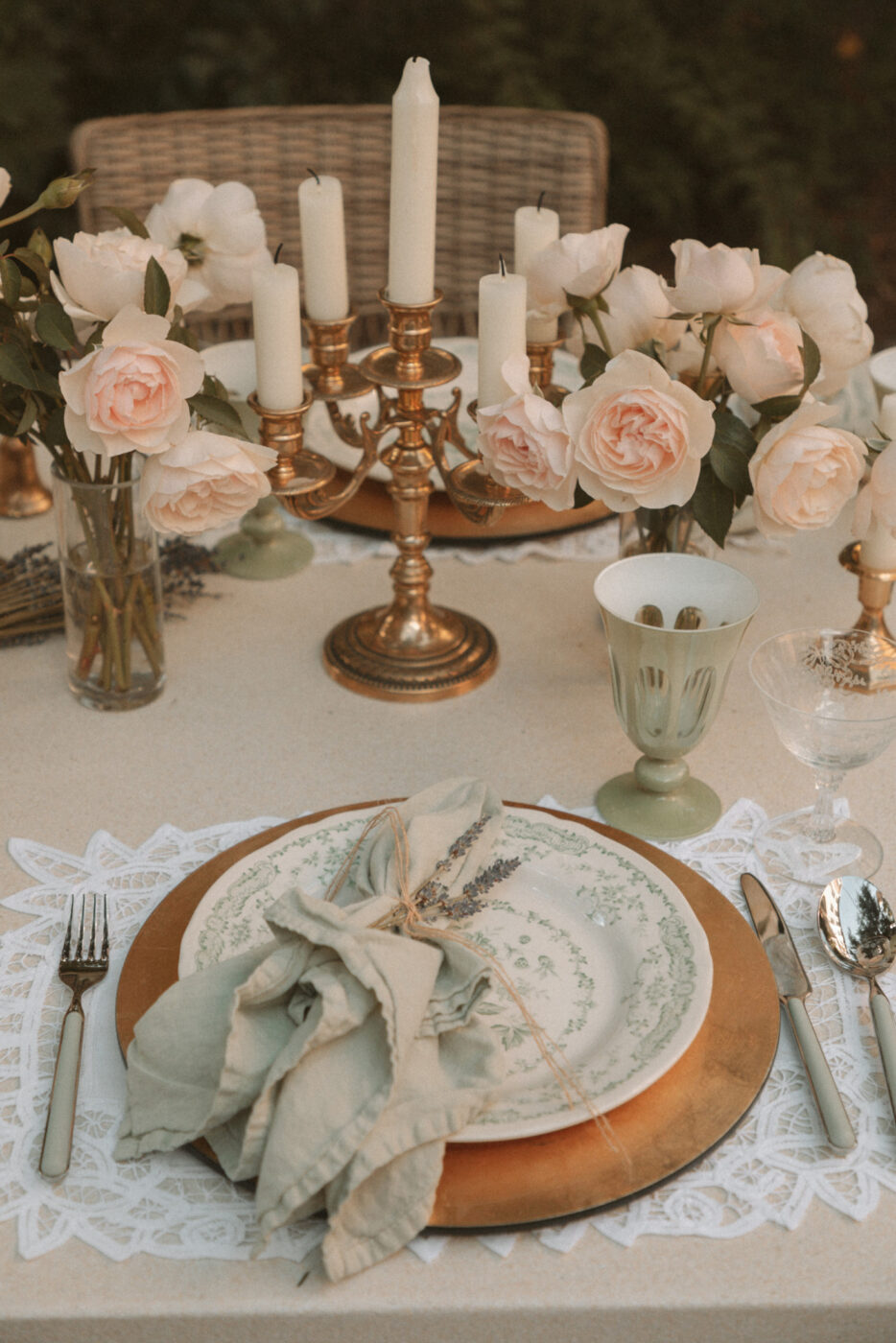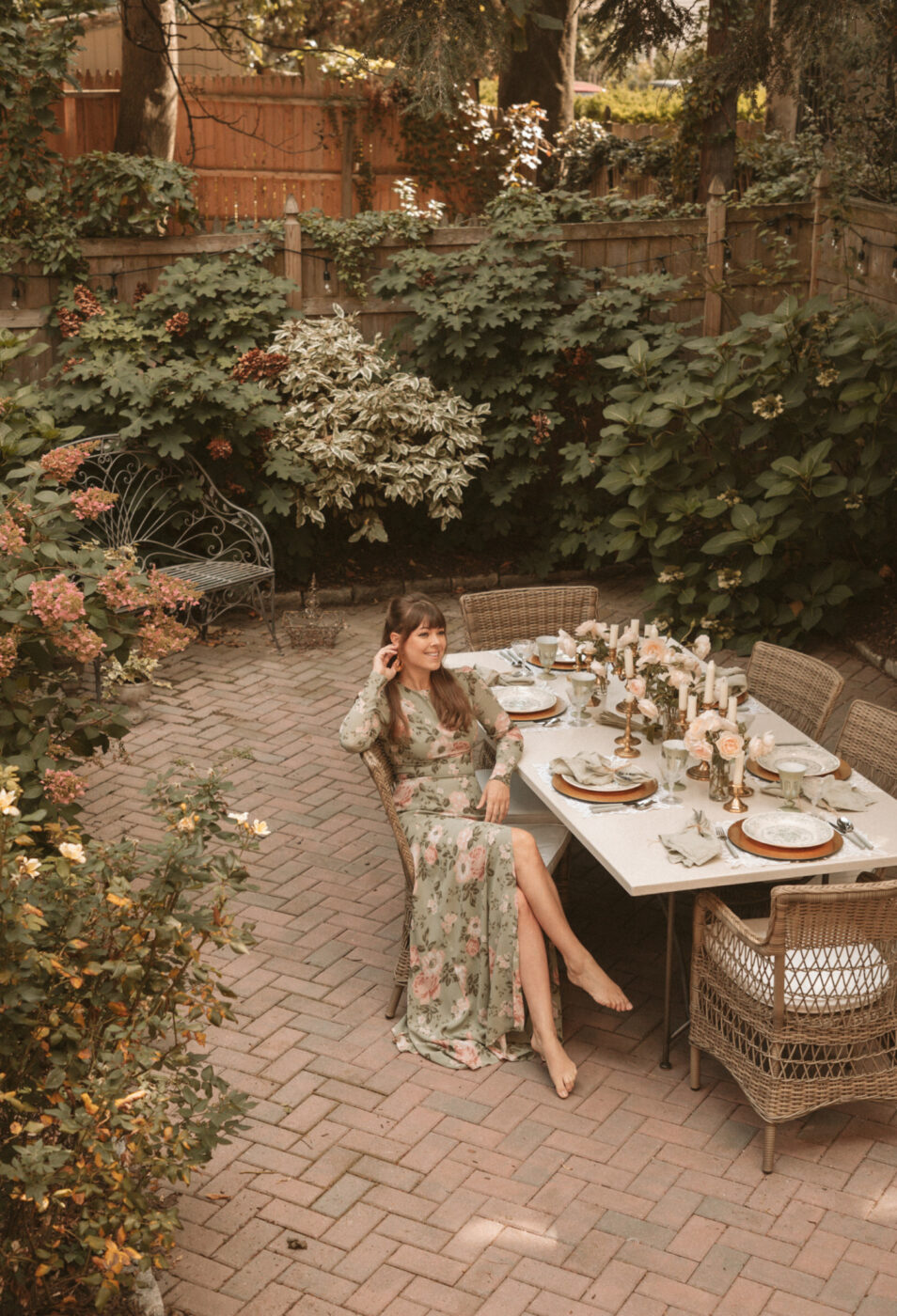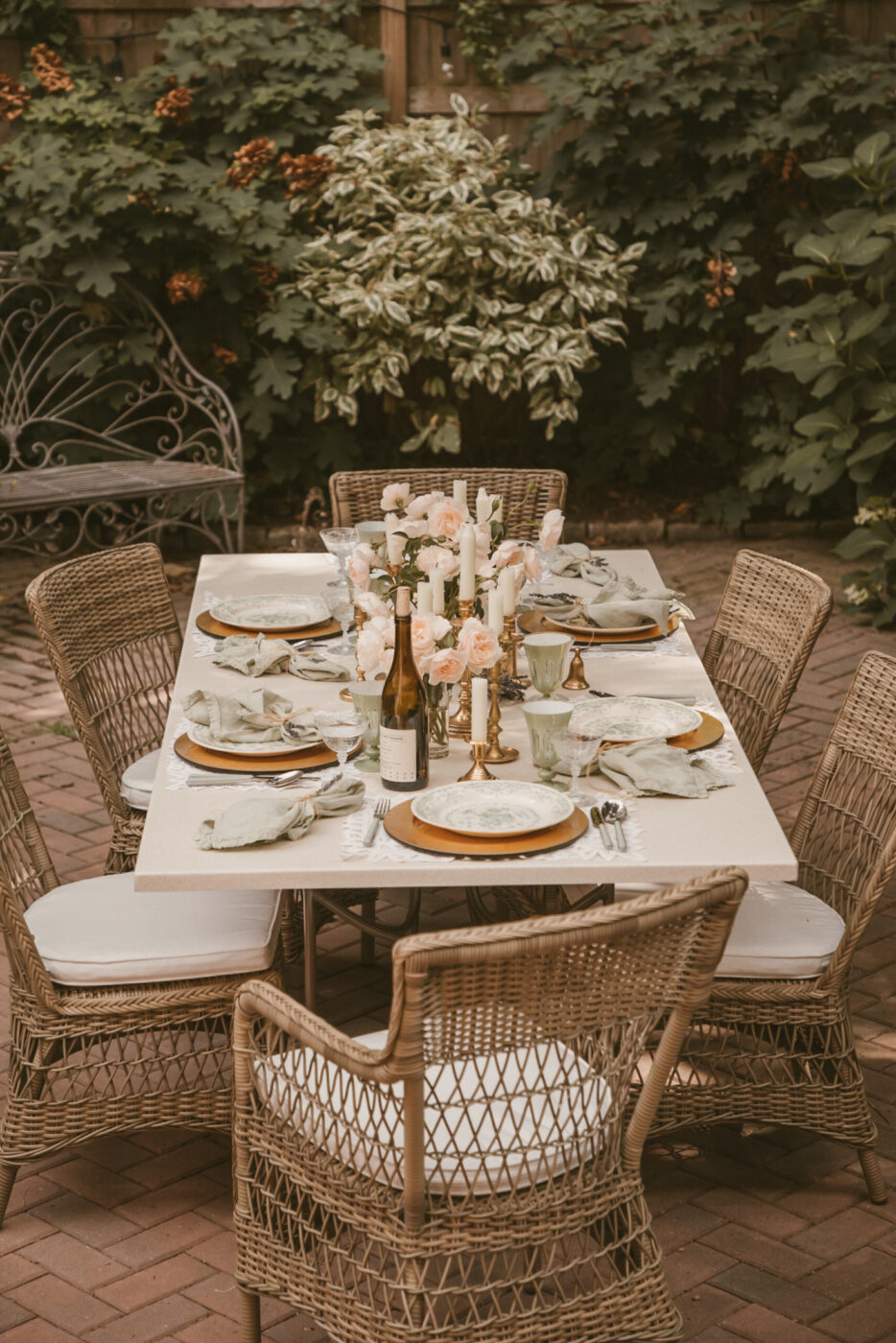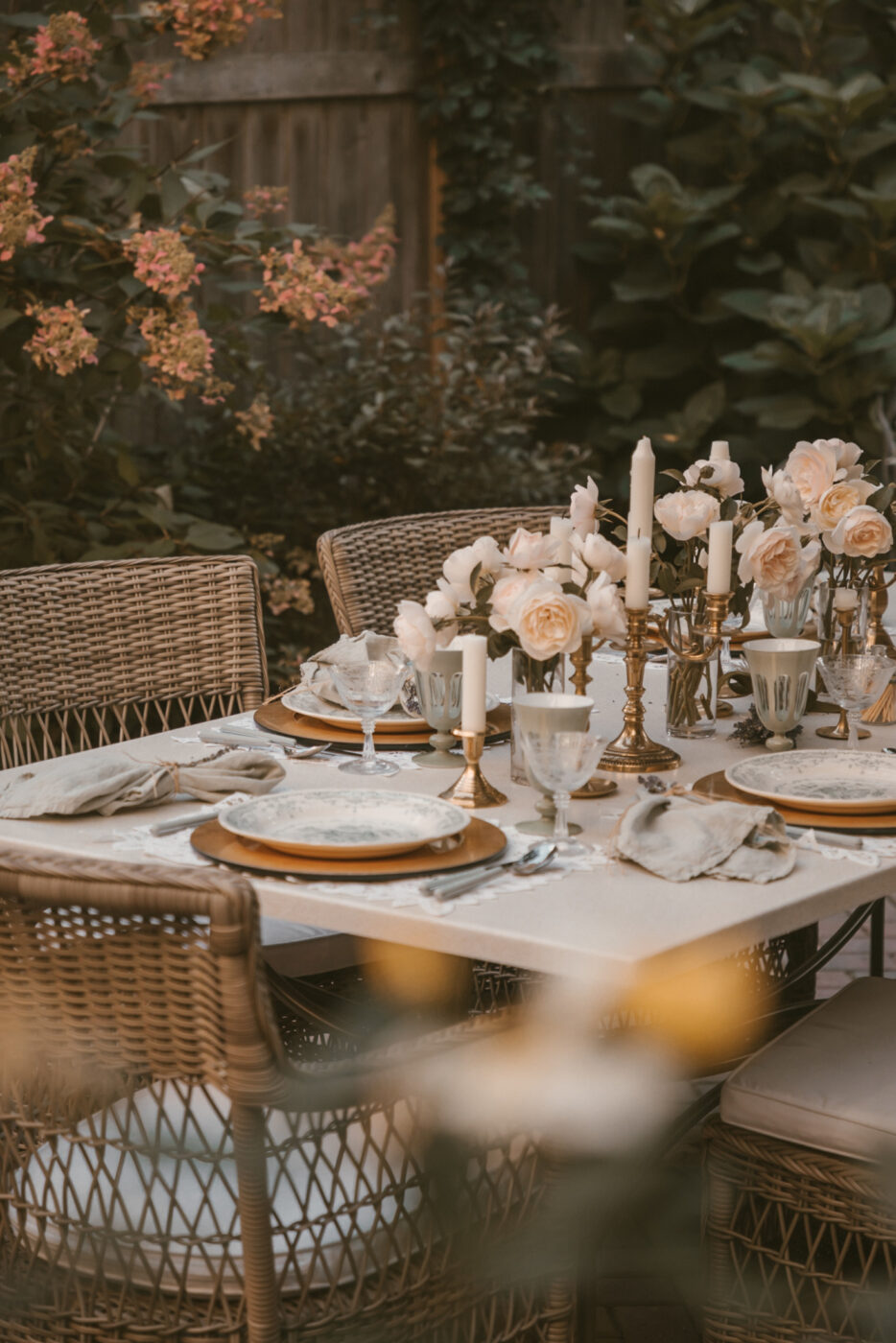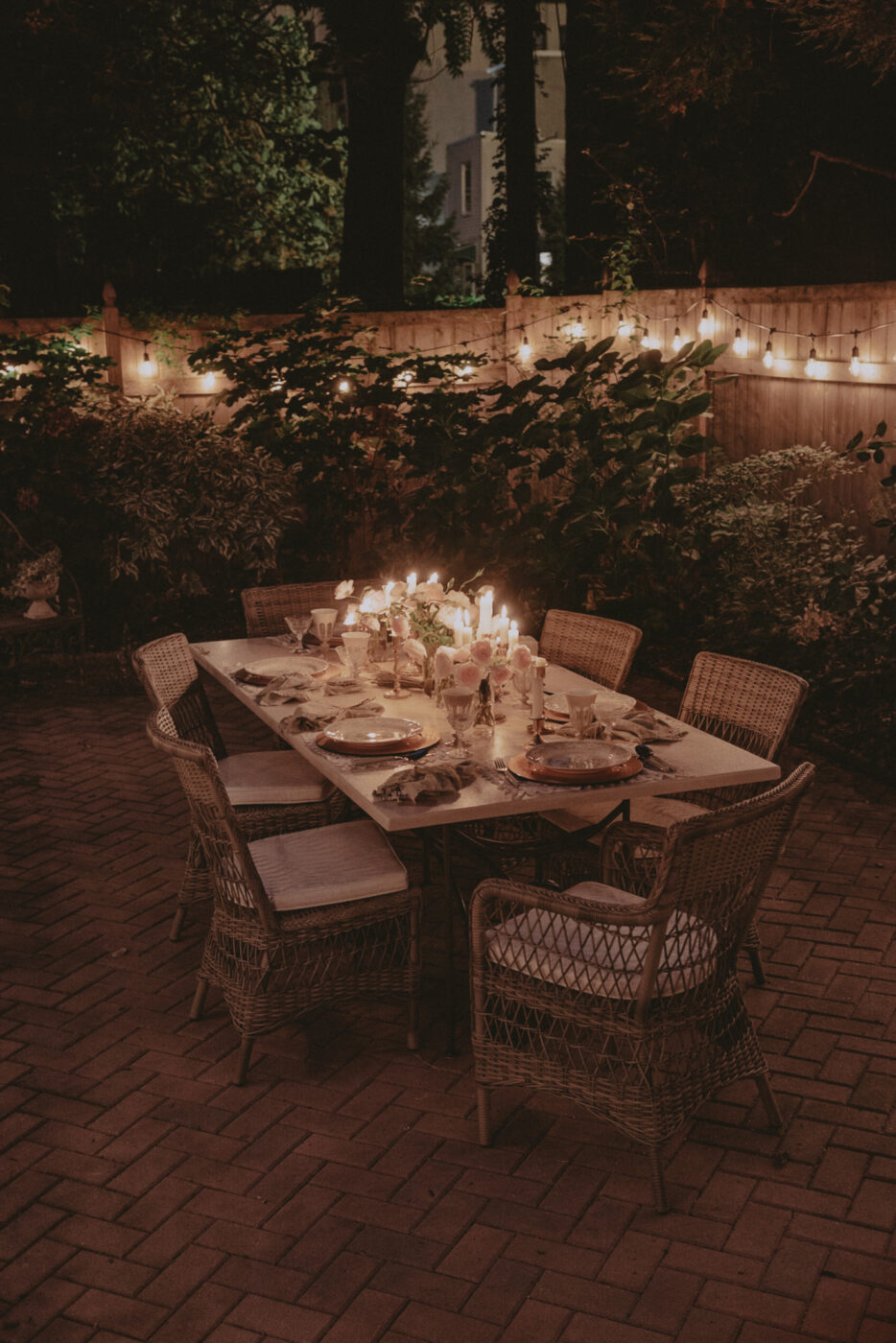 Speaking of dinner parties, we had our first one just after we shot this with my mother and father-in-law. I've been dreaming of entertaining in this space for so long. I'm truly one of those people who loves the art of entertaining. From creating a theme to the centerpiece and finally, styling the table.
I worked with Lyndsey and my friends over at The Avenue to create this beautiful setting. The plates informed the Tuscan garden theme table setting – of course I later learned they're Italian crafted, no wonder I gravitated towards them! The sage tulip glasses are such a beautiful complement and really bring a modern pop of color to the table. These will be great transition pieces to be used during the holidays as well. I wanted to get you excited for whatever it may be that you have planned for your families. So in order to help you prep your home, The Avenue is generously giving away a $1,000 shopping spree on their site! To enter, follow me and @ShopTheAvenue. We're announcing the winner next week on Instagram.
Last but not least, we couldn't neglect the area that's just below the sundeck. We envisioned a Hamptons inspired garden lounge. The rustic brick wall lent itself to decorating with found objects like old wire frame baskets and vintage ceramic pottery. The extra seating area is my favorite spot while Freddie cooks on the grill.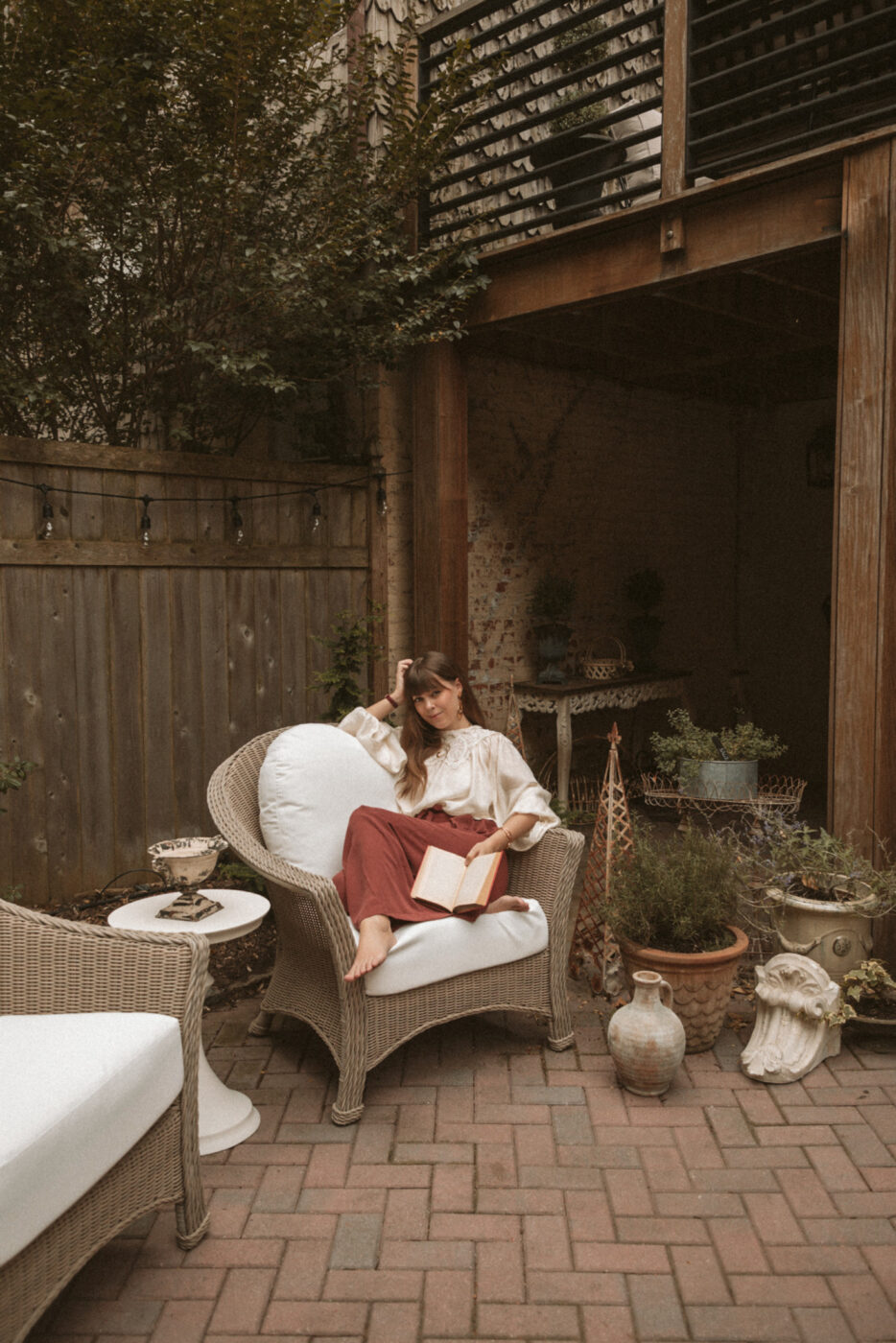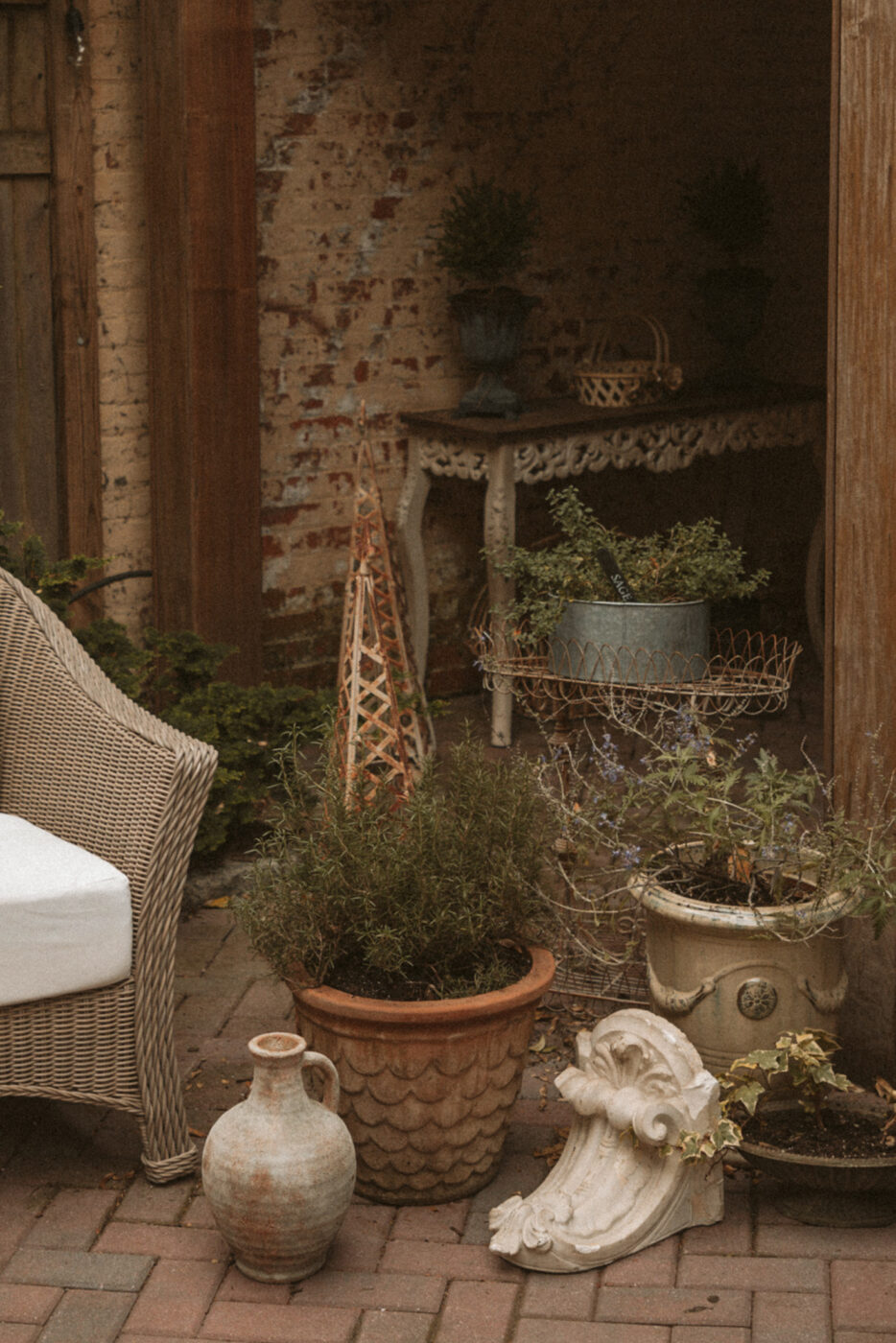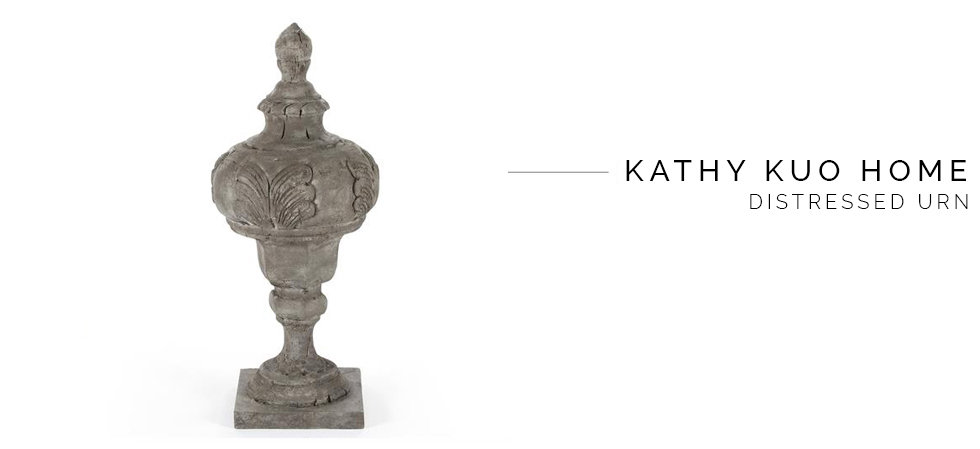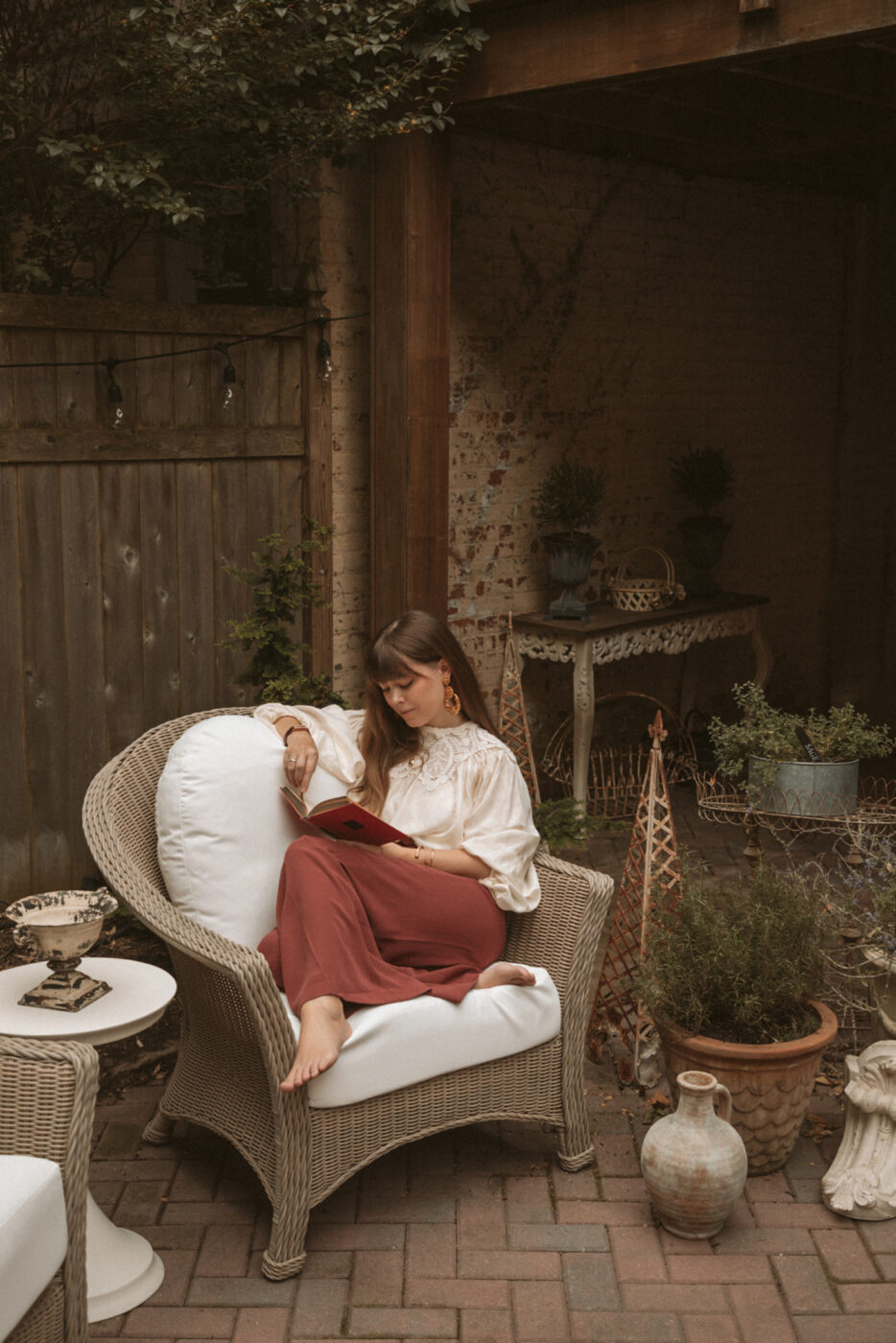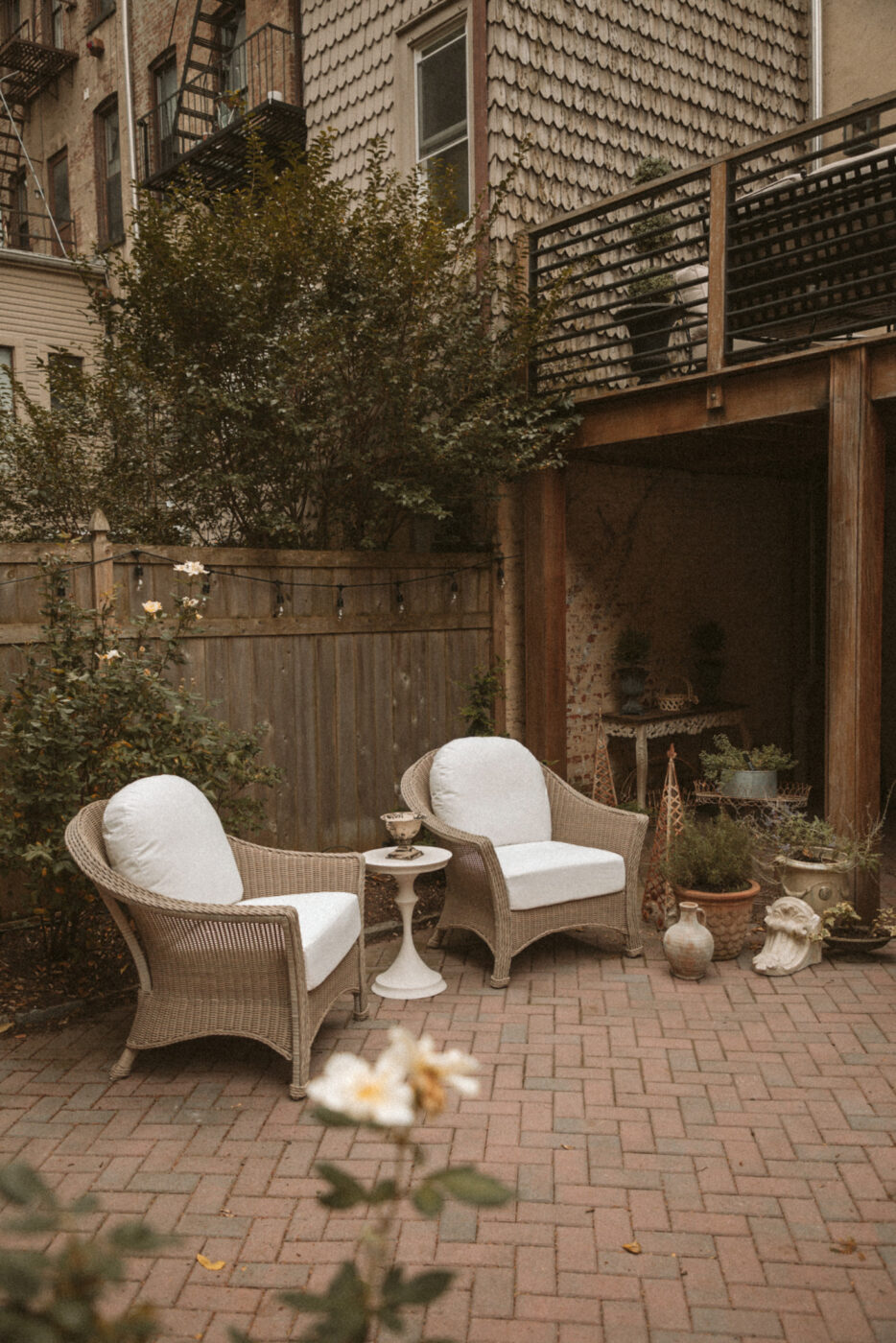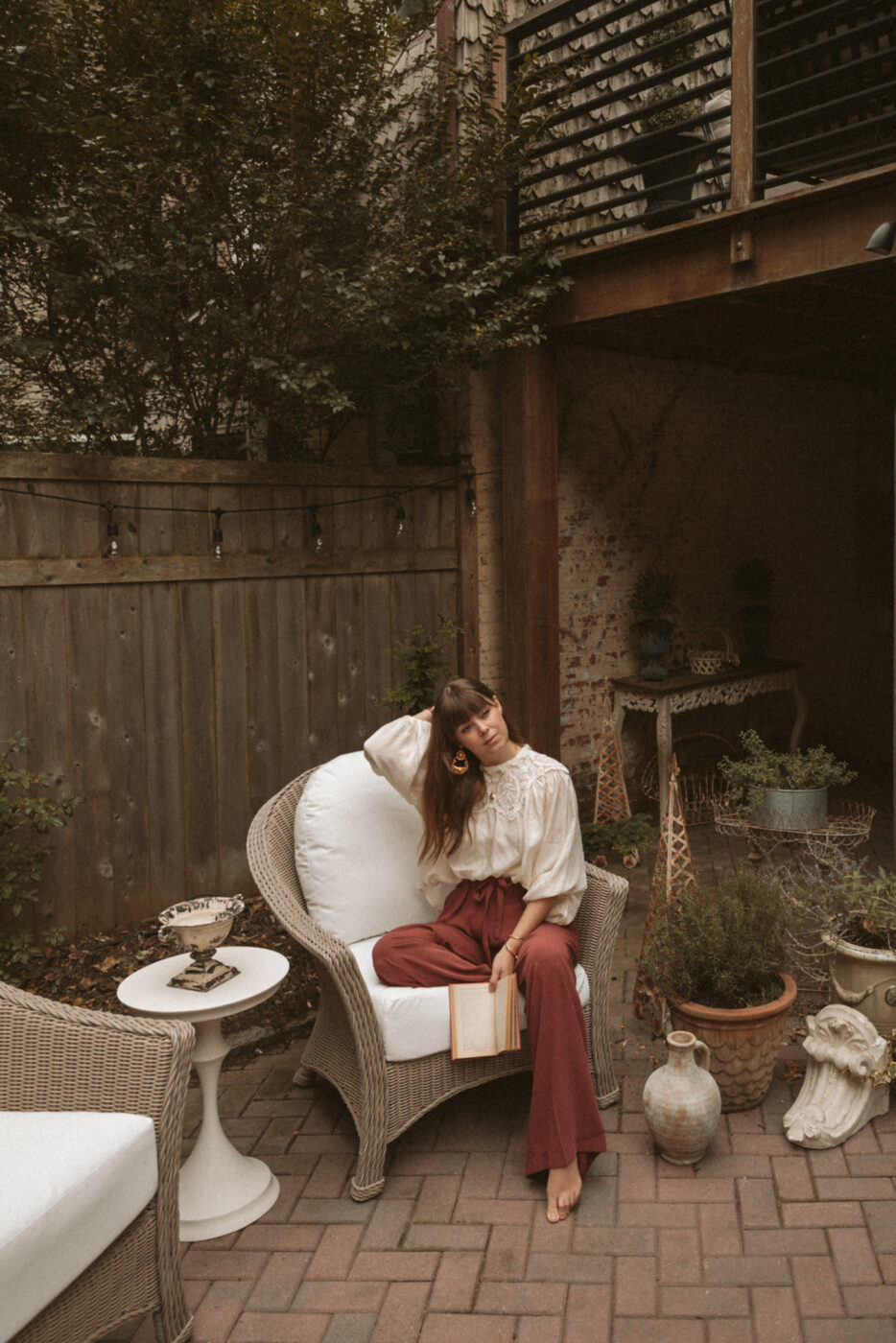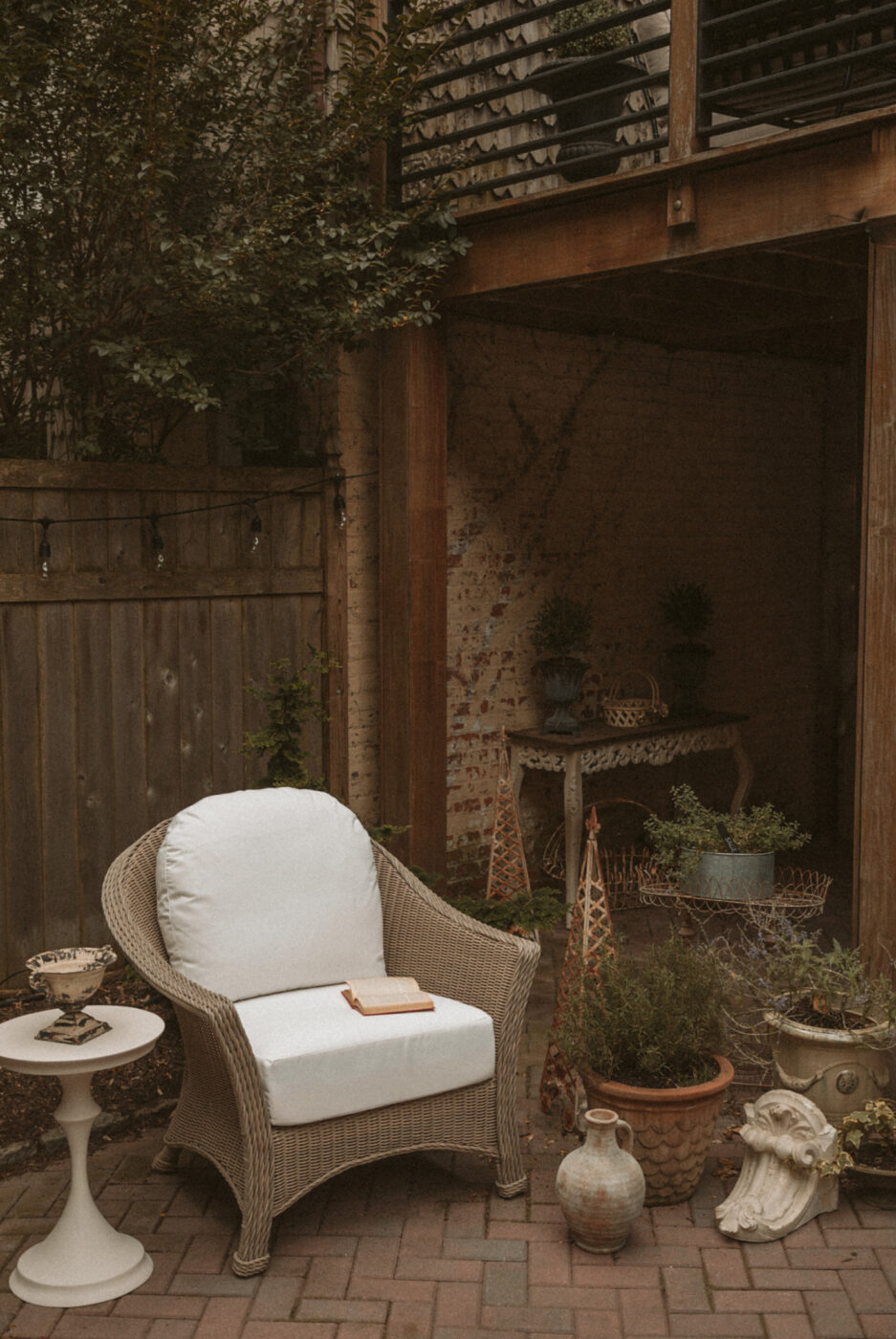 And for a list of all of the pieces decorated in the backyard, I've put together the below quick reference list for you below. A very special thanks to Grace Wood Farms who sent 8 dozen of the most beautiful farm fresh roses. Everything from her packaging to the way these open up and bloom so beautiful around our home. I dont order roses from anywhere else after discovering Grace's small business a few months back.
SUNDECK DECOR
Sunset West Provence French Country Arm Chair
Sunset West Provence French Country Ottoman
Sunset West Provence French Country Sofa
Sunset West Provence French Country Coffee Table
Ammon Country Rustic Grey Cement Planter
GARDEN SEATING AREA
Palecek Spruce Bazaar Natural Stonecast Outdoor Side Table
Summer Classics Regent Woven Wicker Lounge Chair
COURTYARD DINNING
Oliver Coastal Beach Side Chair
Eurydice French Country Distressed Grey Urn
TABLETOP