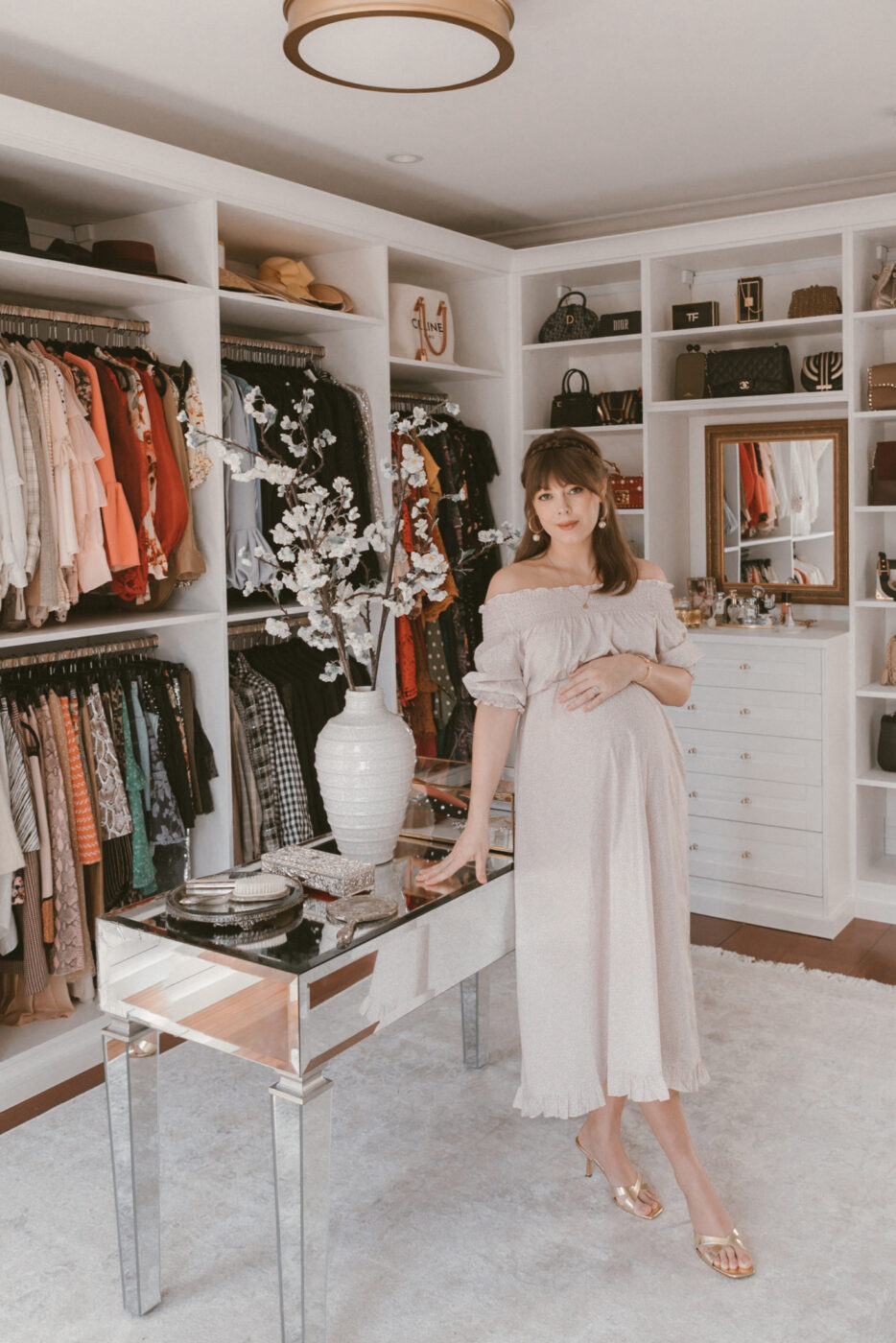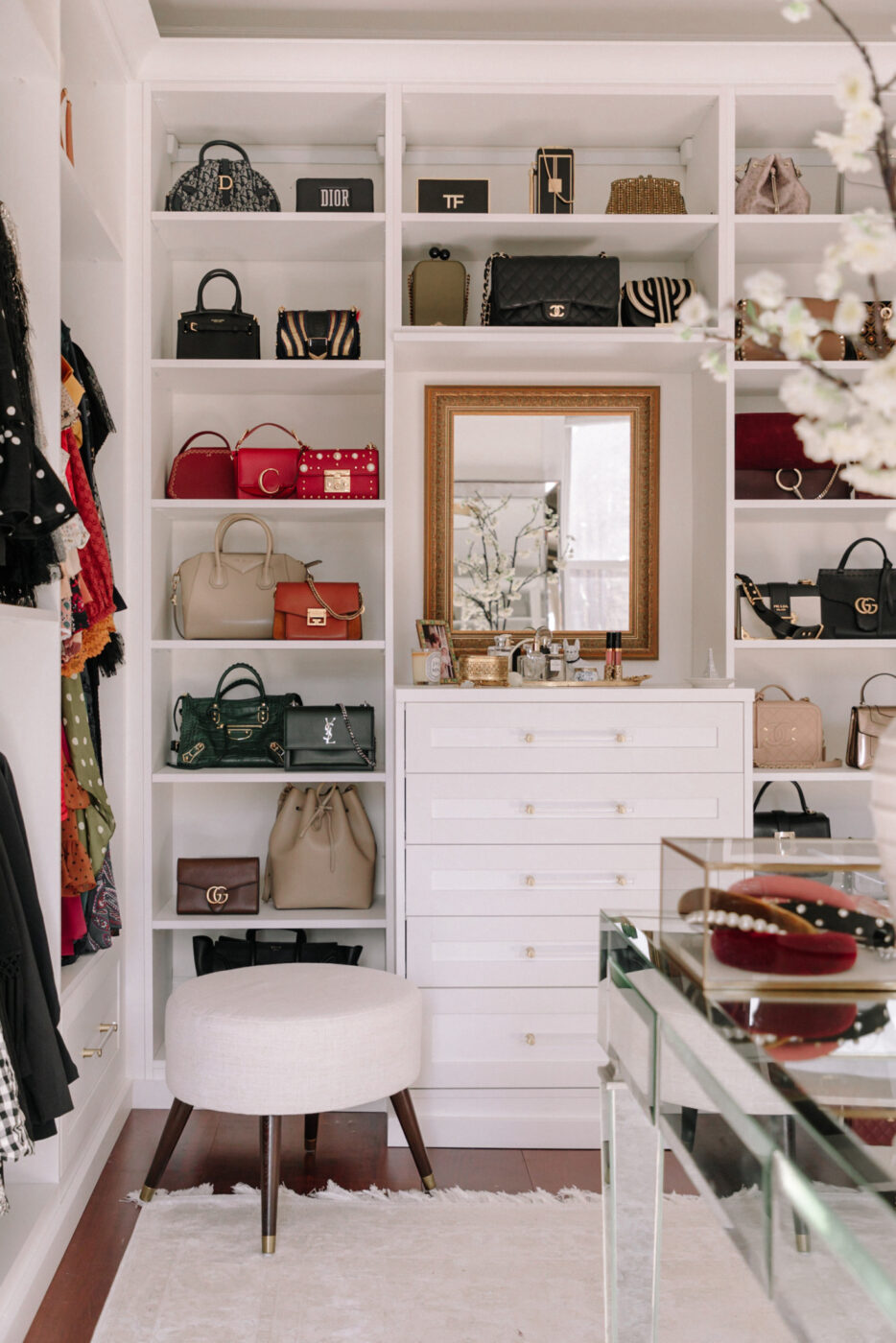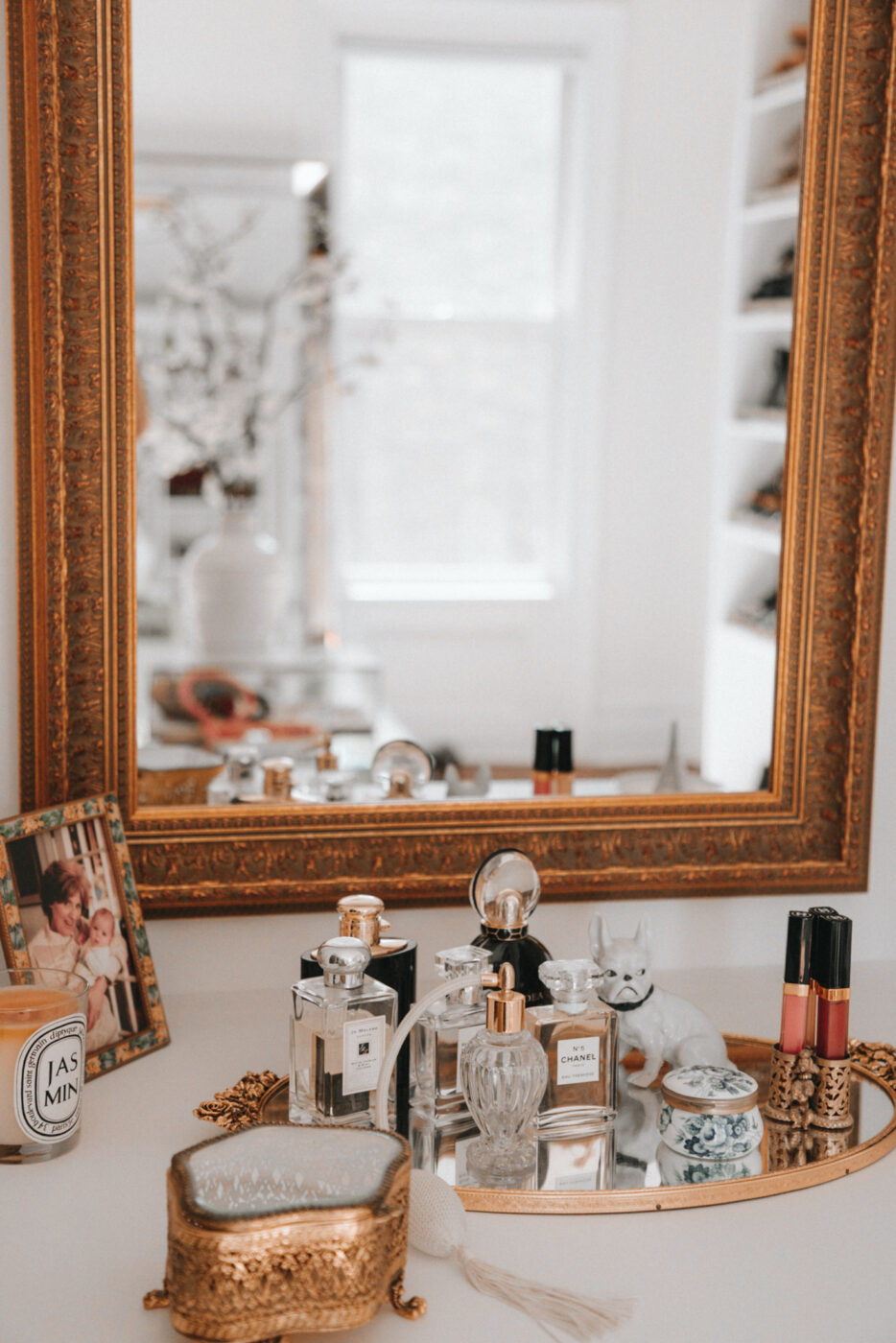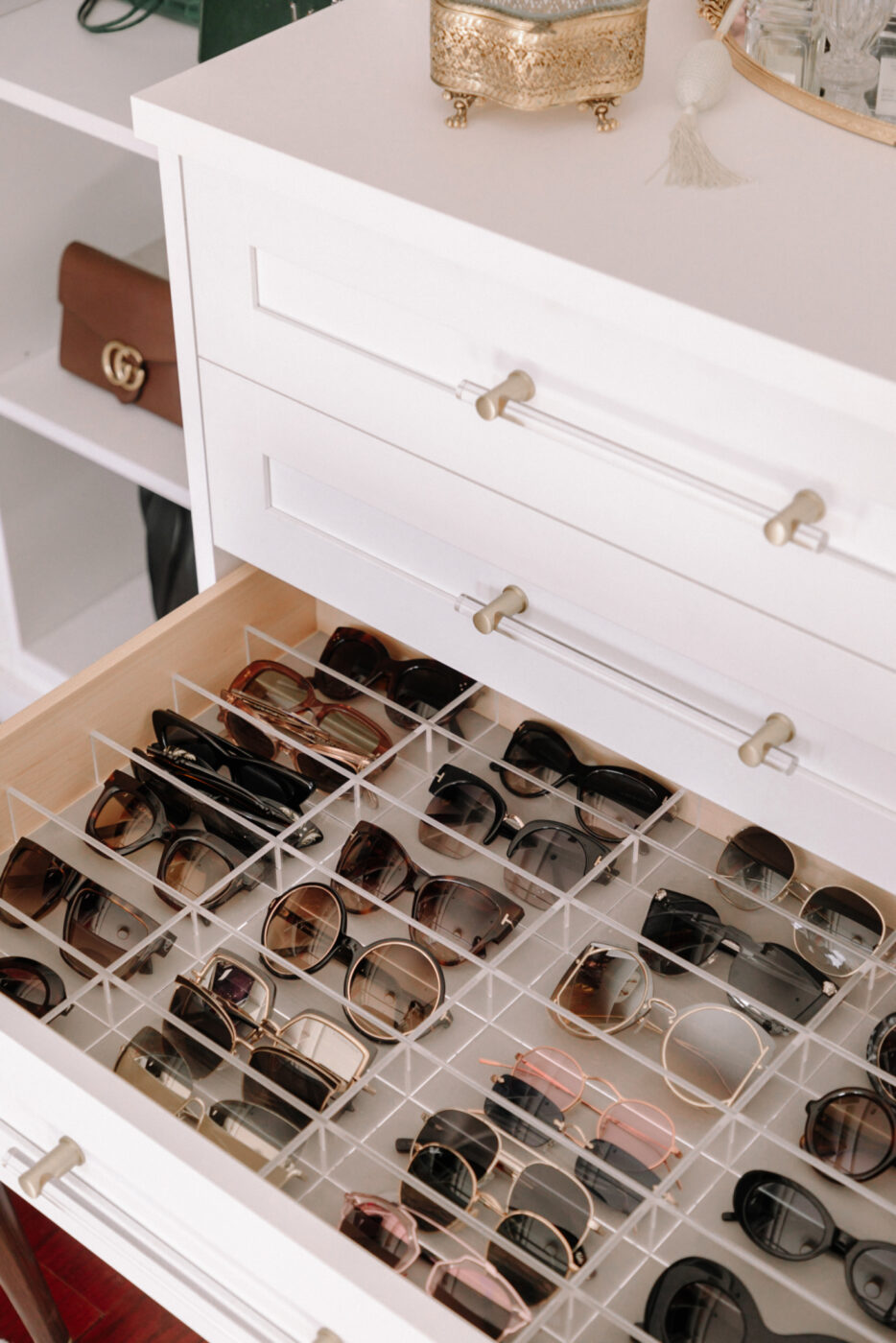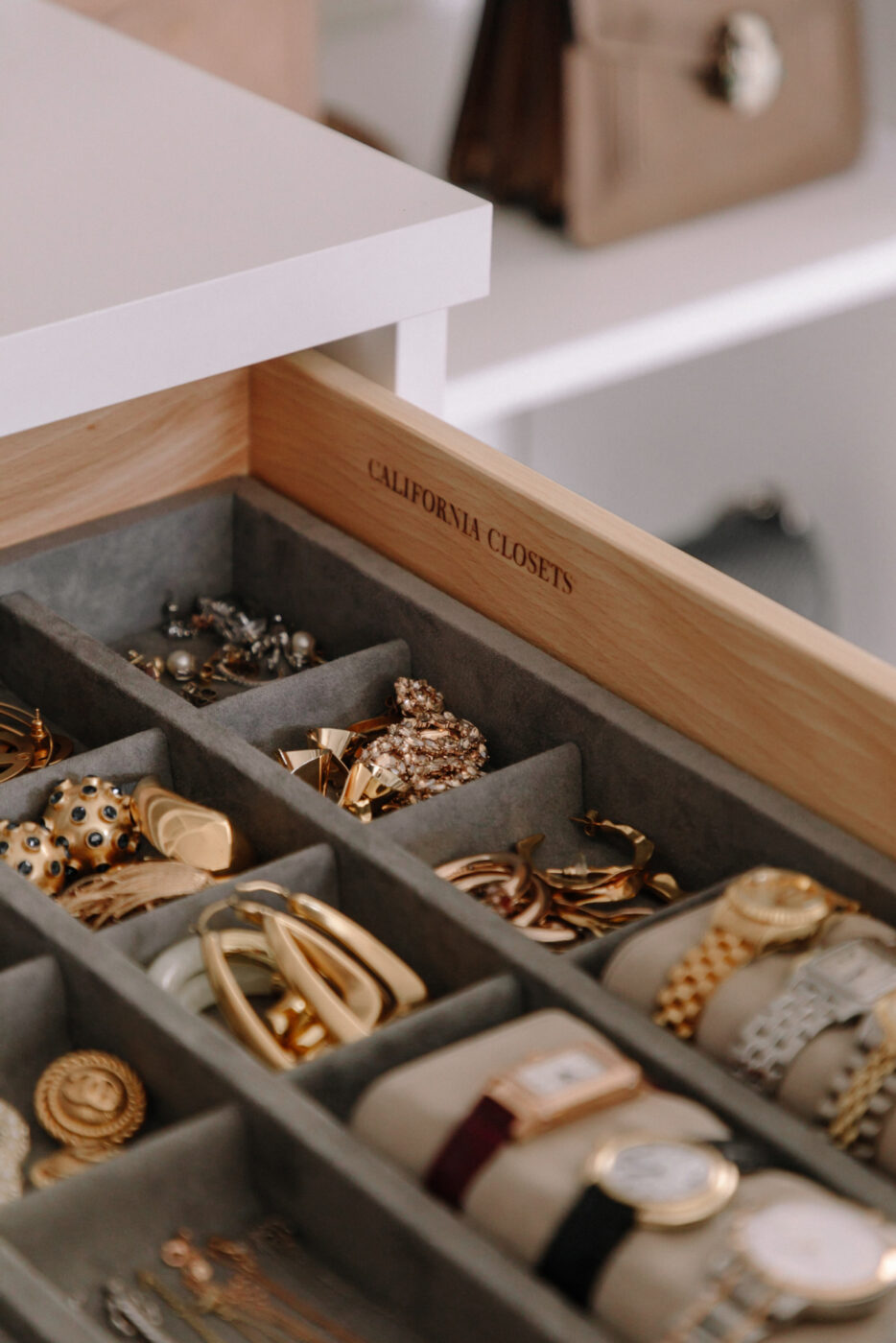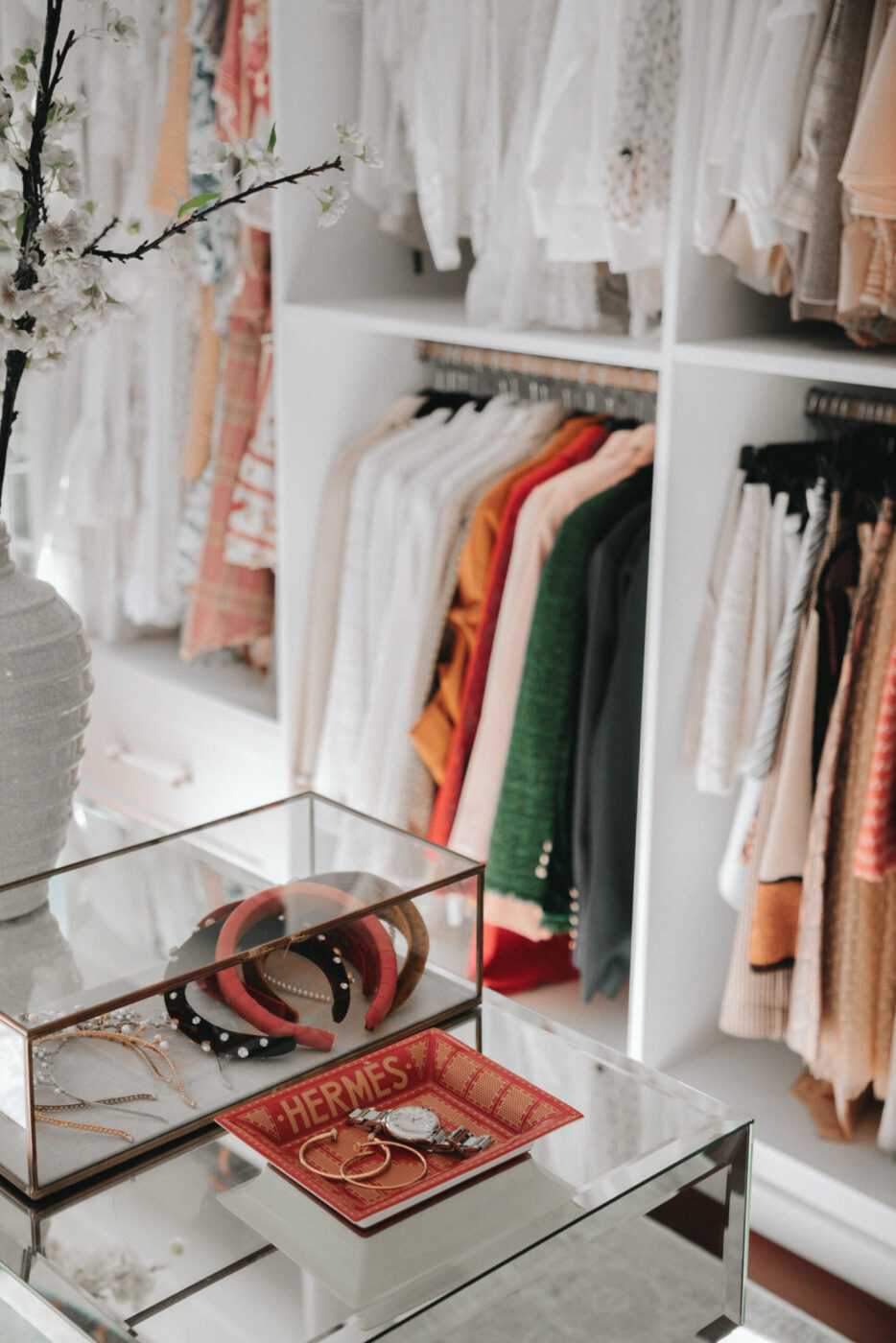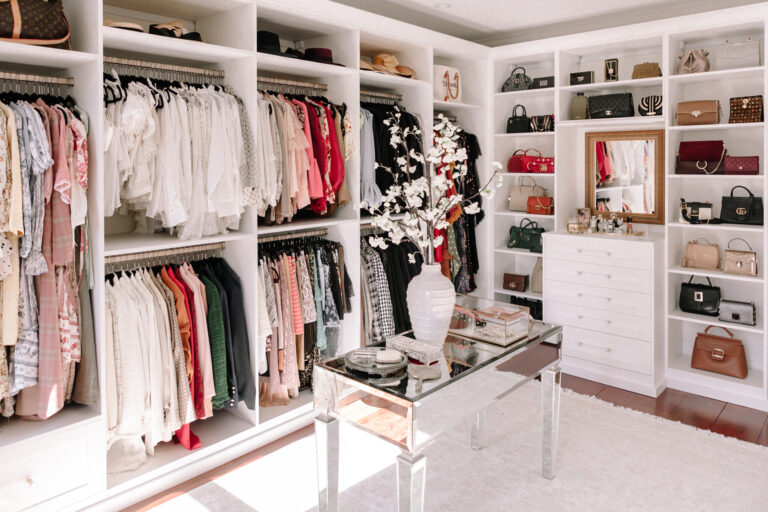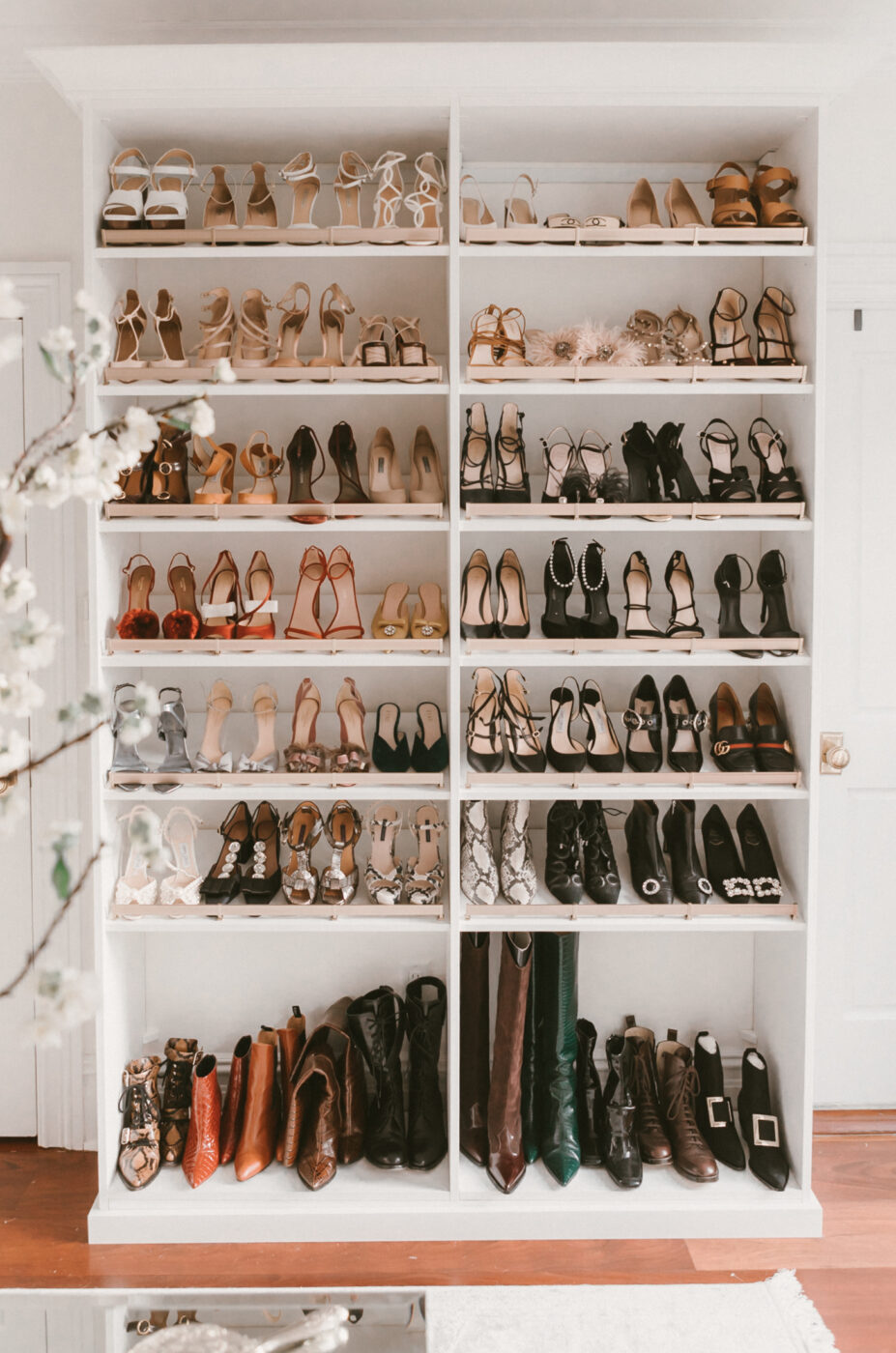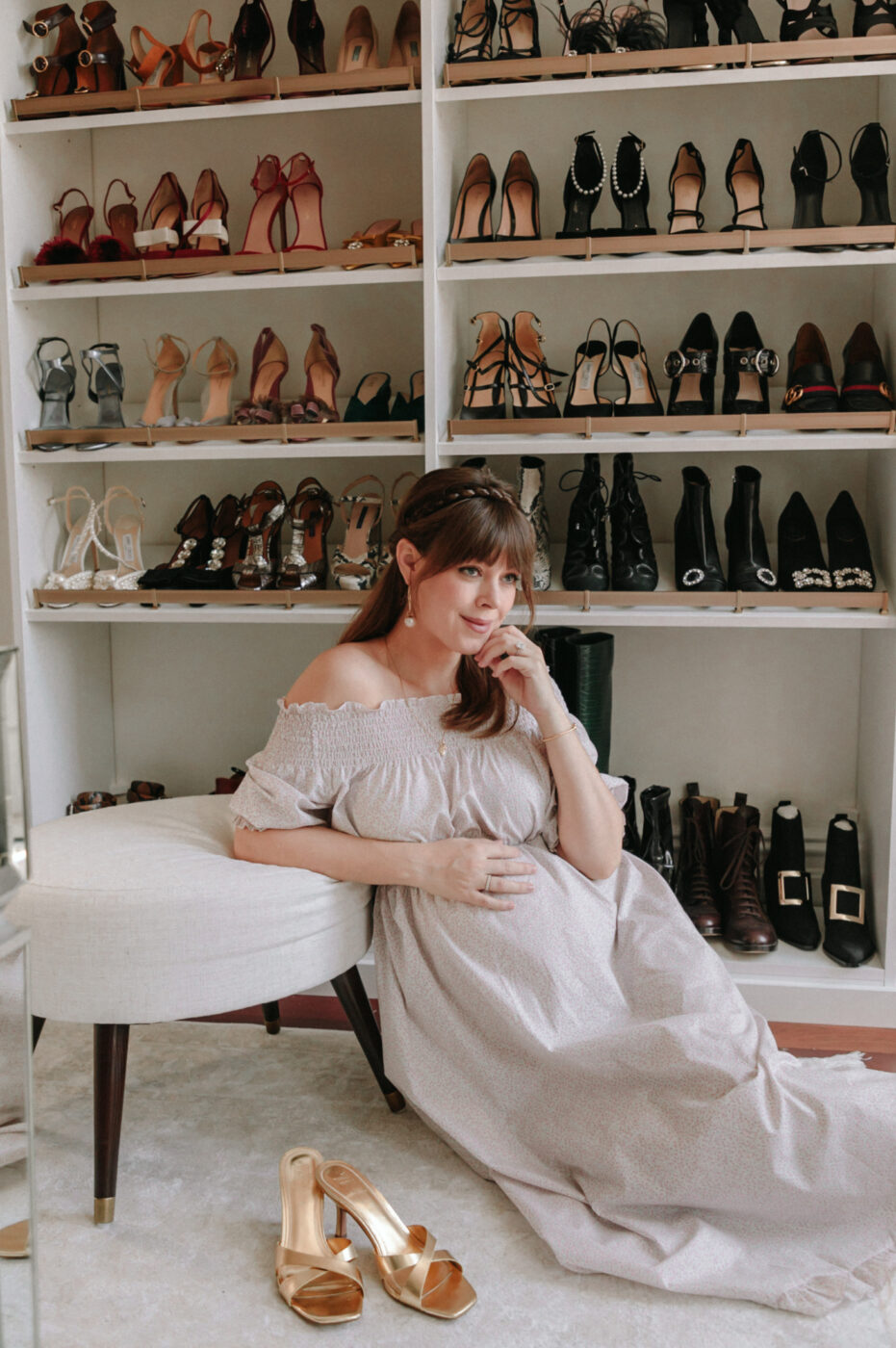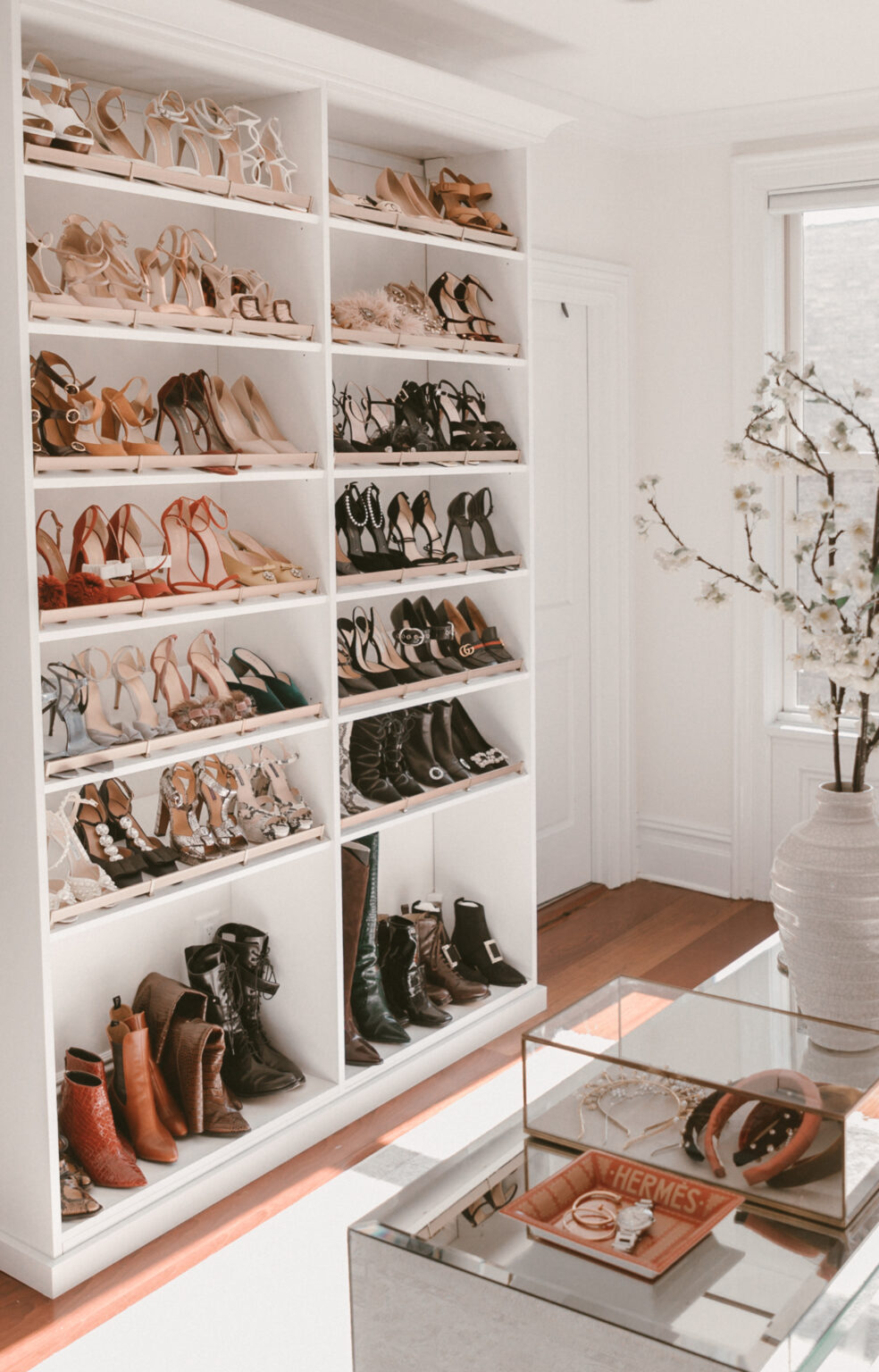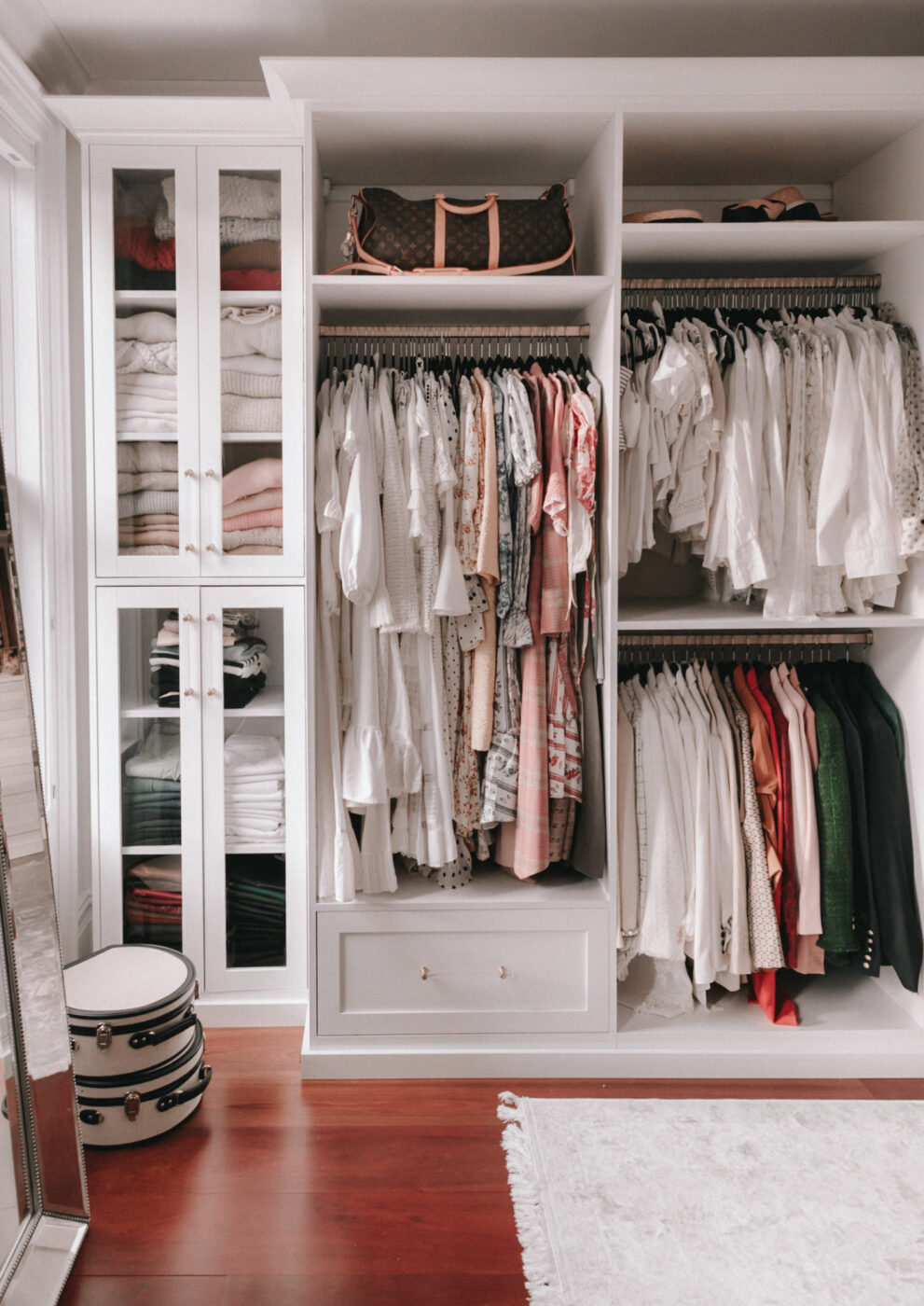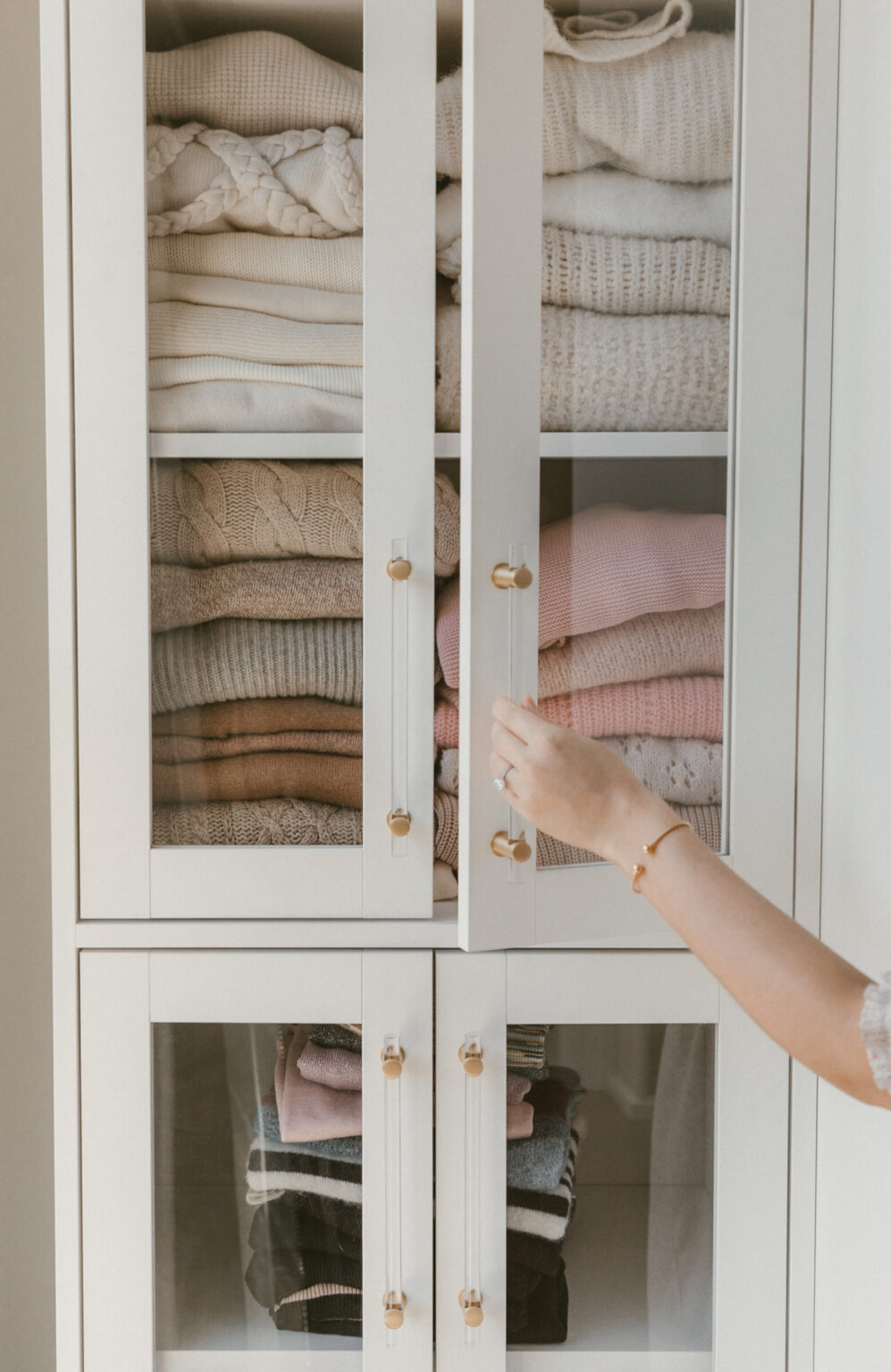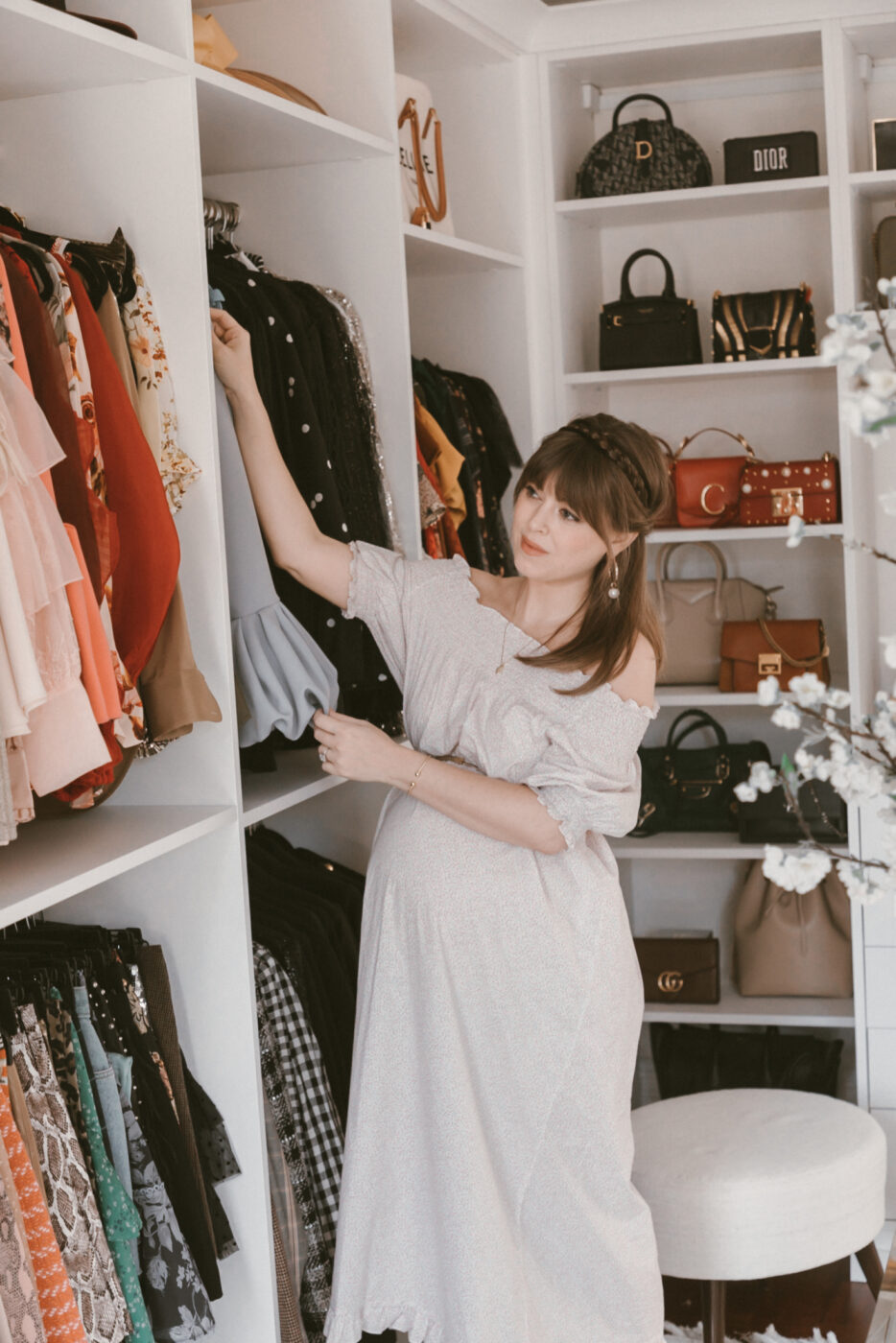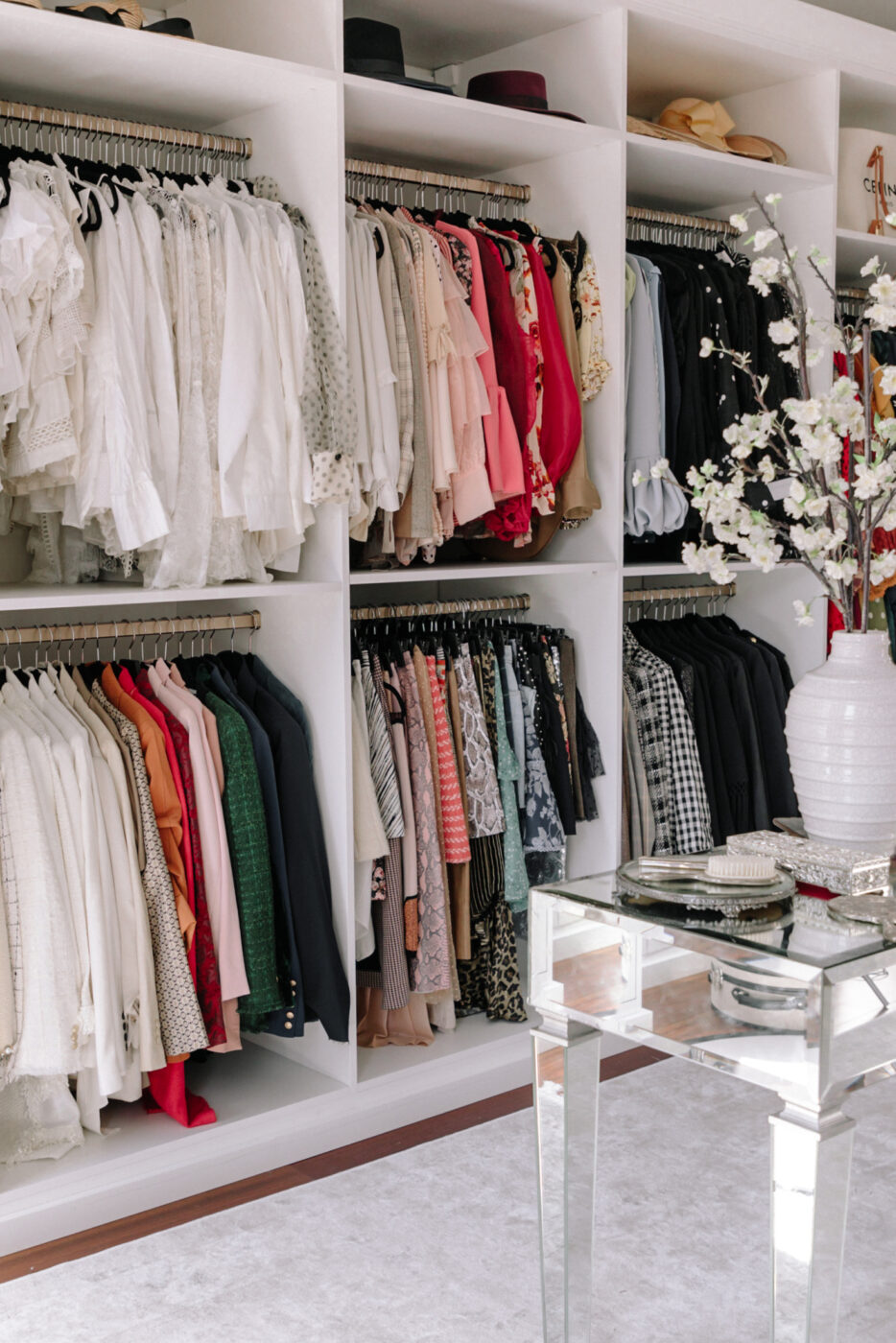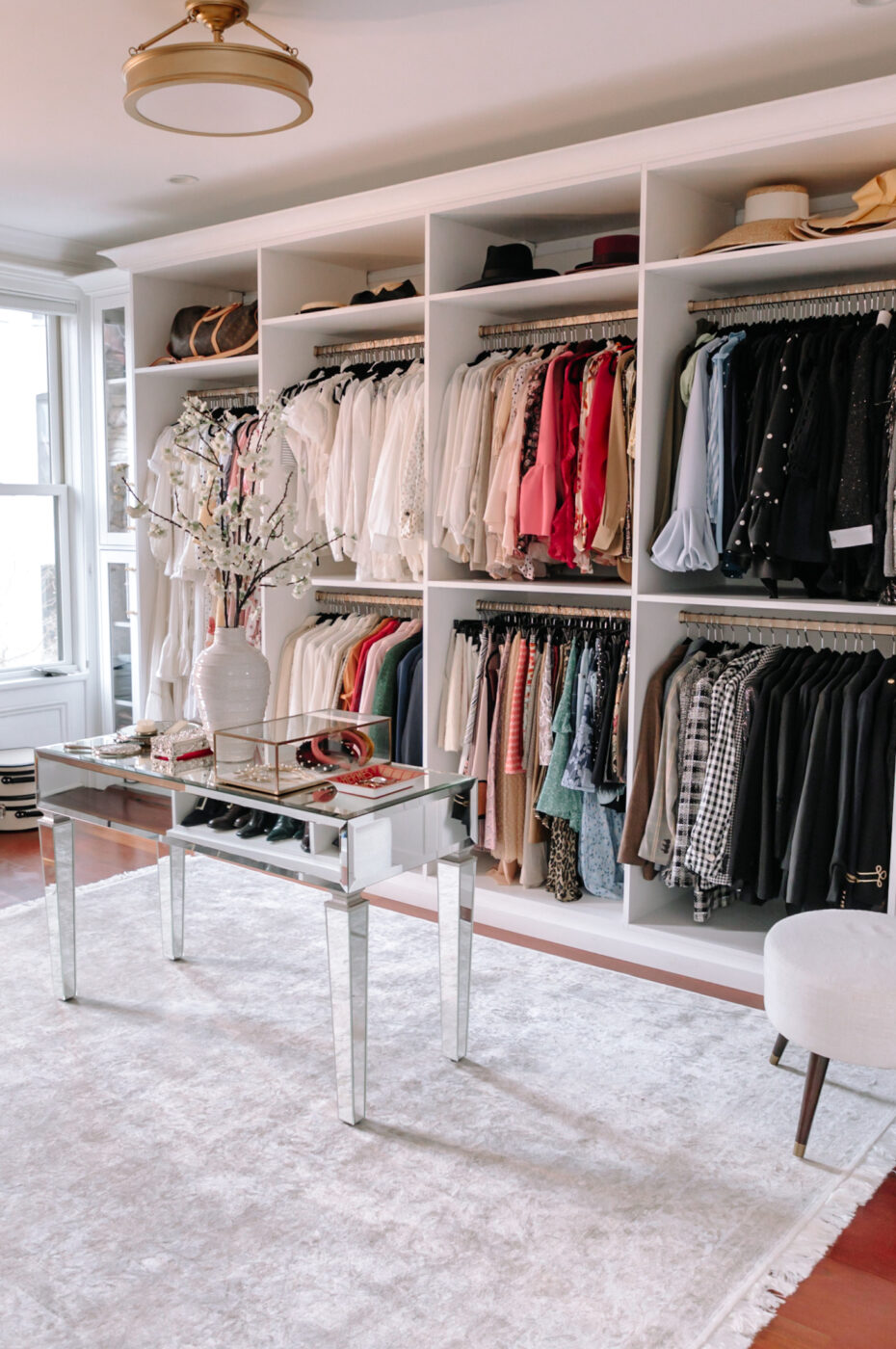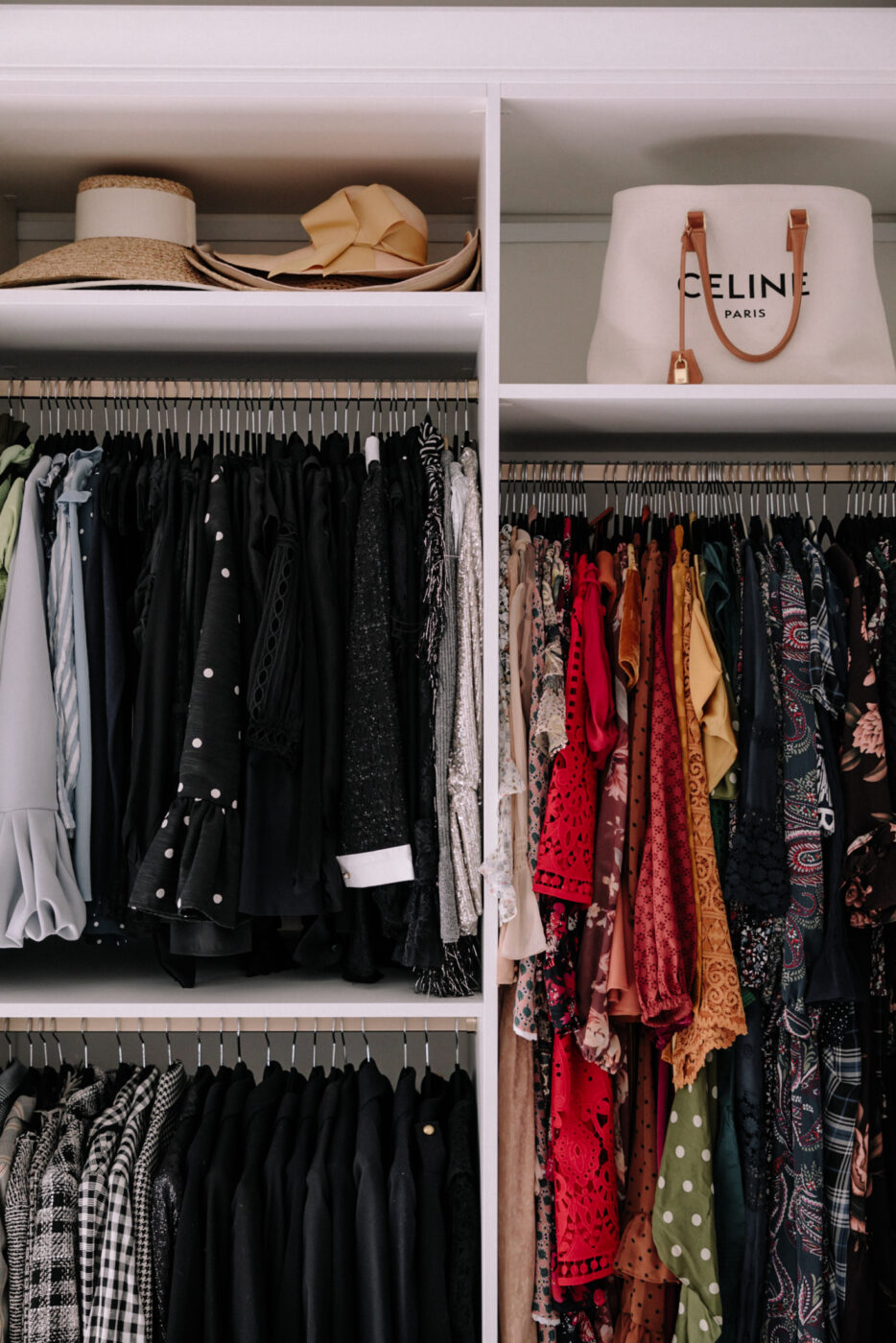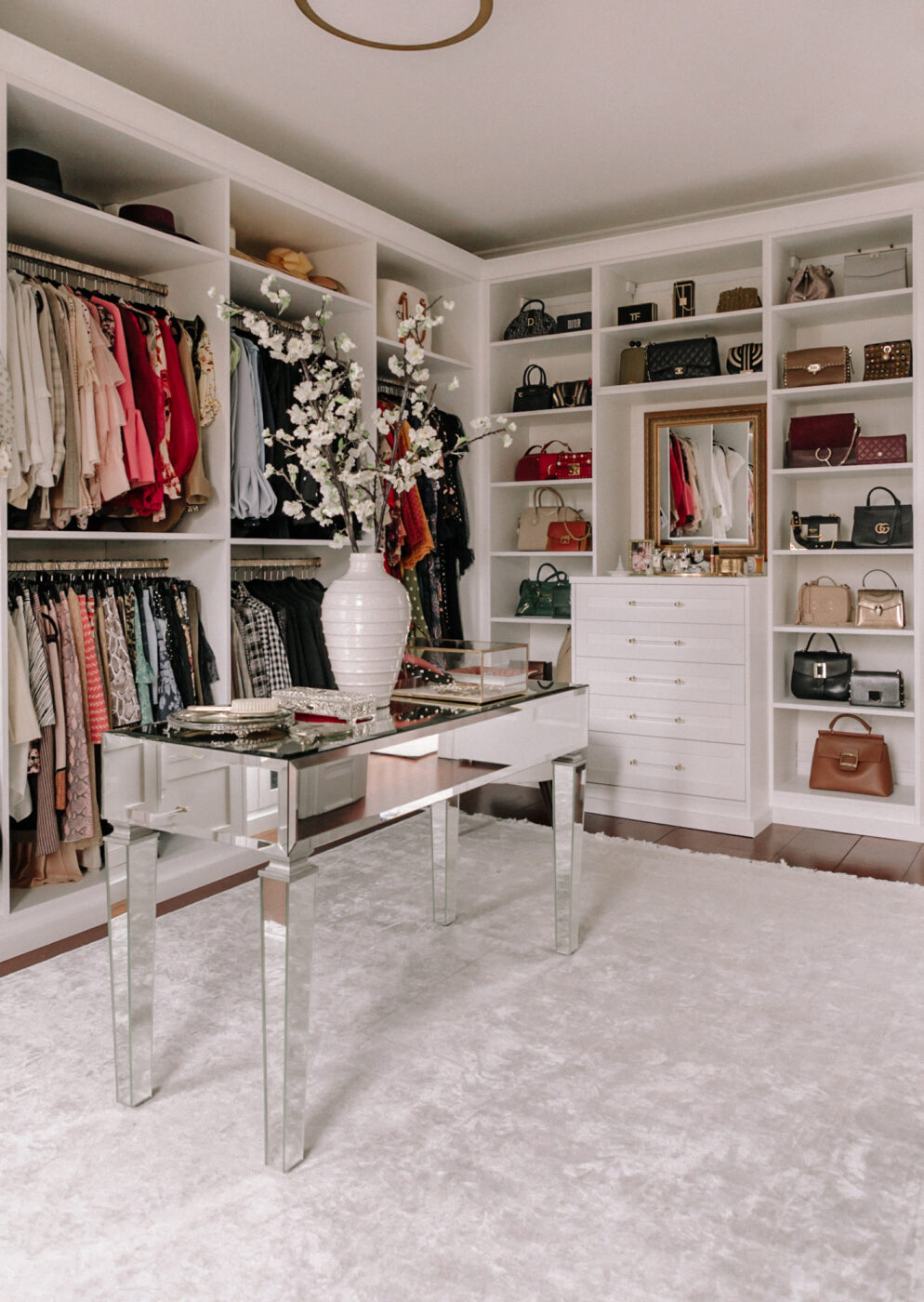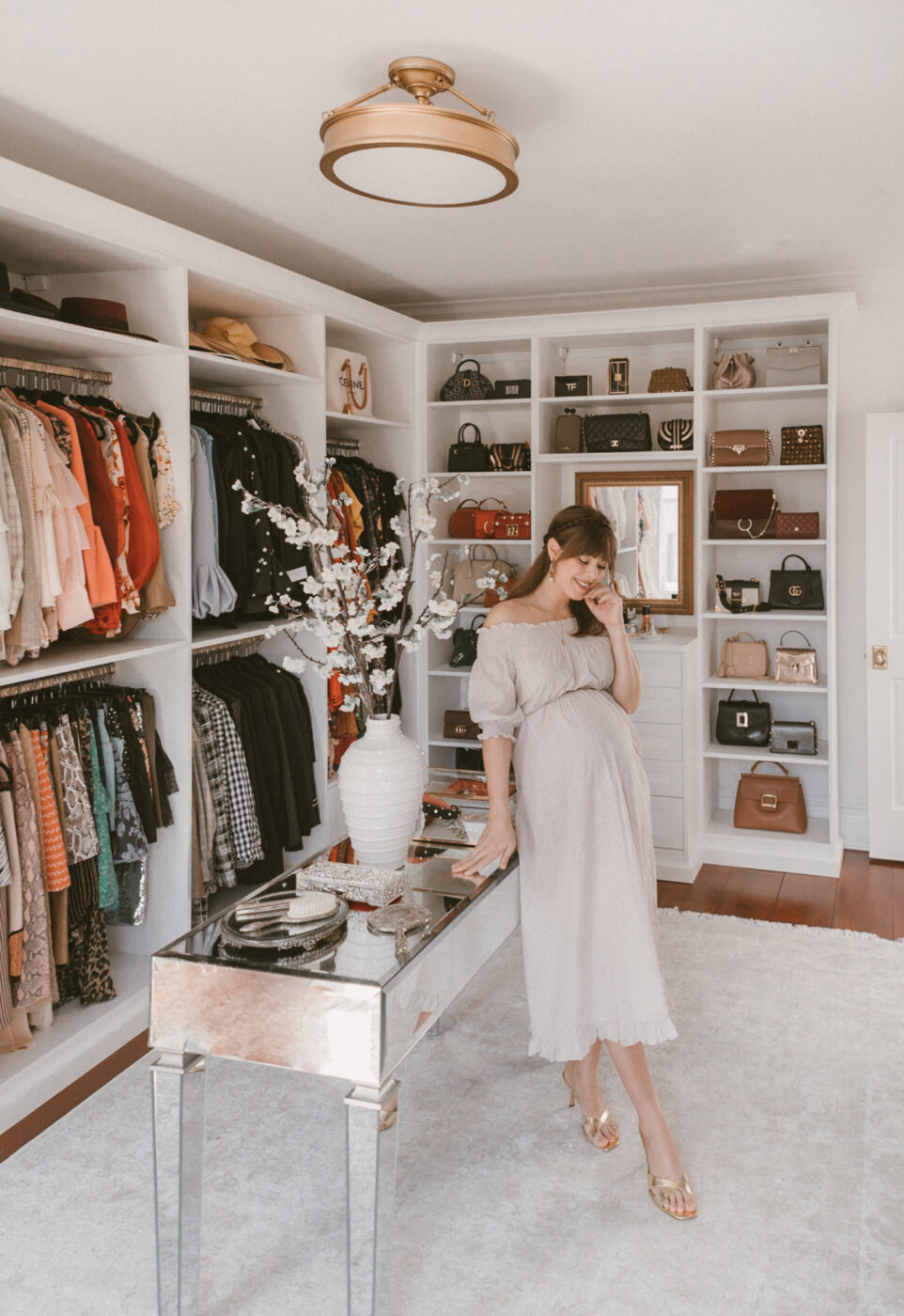 California Closets Reveal
I credit a few particular moments throughout my life that led me down the path of working in the fashion industry. Some moments more pivotal than others, but one of those influential moments was when I watched Clueless at 12 or 13 years old. I remember seeing Cher's closet and thinking – one day, I want a closet like hers – what 13-year old didn't?! Film and television only fueled my visions of one day having a "dream closet" of my own. Can we discuss SJP's New York City apartment or the closet Mr. Big built her?
I've been working in the fashion industry for 17+ years. My first job at 15 was at a local designer boutique; I saved every penny I earned to purchase a pair fo Seven Jeans. Clothing, accessories, bags, and shoes have long been something I looked at as a kind of collectible. Especially vintage pieces. After college, I worked in fashion PR, then moved onto fashion styling and was also a contributing writer to many different outlets over the years. As my career evolved, so has my style (something so many of you have been privy to), and my wardrobe collection has inevitably grown.
My wardrobe has long consisted of two parts, the pieces I buy and invest in for myself and the pieces that I borrow as loans from designers to wear for shoots. Similar to how editors and stylists borrow looks for magazine shoots. Sure, some pieces are gifted, but I am incredibly mindful of maintaining a healthy balance of excess. I am committed to cleaning my closet out every season and donating items that are not worn to women's charities. Here in New York, I work with Glam4Good.
When we moved into our new home, I knew it was the moment in my life that I would build that closet I've been dreaming of for so many years. There are four bedrooms in the Brownstone we moved into – incase you missed it – we did our bedroom reveal earlier this week – two on the second floor and two on the top third. Once we decided that the master would be on the top floor, Freddie and I began to consider what the second room would become – babies' room, guest bedroom, closet. One guess for what my vote was! Once I got Freddie on board, it was time to start dreaming up the space, how we would transform four bare walls into a dreamy walk-in closet, and one name kept coming to mind – California Closets.
Though the years, you've seen me work with a handful of brands whom I've created content for. These collaborations stem from my long-standing admiration for a brand's style and aesthetic, including California Closets, so it's truly an honor to have the opportunity to work with them on this project. The entire process, from concept to design to installation, was incredibly seamless and straightforward. I worked directly with the California Closets of Northern New Jersey, specifically with the designer Shellie Topper. At our first meeting, she came to our home to gather measurements and also brought with her all of the samples for the wood options and finishes. I shared ideas about different feature walls based on pieces in my wardrobe I wanted to highlight. For example, I knew I wanted the shoe wall to be stand alone, that I would like shelves for my bags, a vanity area with drawers for jewelry, sunglasses, and accessories like belts and scarves.
Just a few weeks later, she shared a detailed PDF schematic of what each wall would look like. Not one detail was overlooked. For example, I have crown and base molding on the floors, so they precisely cut the closets to fit this instead of having to remove the molding. I so appreciated all of the professional attention to detail here, things I would never know to consider on my own.
I decided on the Bellissima White with shaker style doors that have soft close hinges on the glass cabinets and soft-close glides on the drawers. I also opted for the crown molding instead of a top cap, which gives the closet a finished look. The finishing touches can be found in the hardware pieces; I fell in love with the lucite and brass handles and brass hanger bars for a little pop instead of silver or black. The install took all but a day, and I couldn't be more in love with how everything turned out. It truly is the closet I've dreamed of for all of these years!
California Closets is now offering FREE virtual design consultations as well!
Once the closets were installed it was time for the work to begin, organizing! I called my friend Ashley who owns a premiere home organization company called Done Neatly; I'm sure you've seen her perfectly polished photos on Instagram! Ashley was an absolute godsend through this process – I don't know what I would have done without her to be honest. Our task at hand was a bit larger than just organizing a closet; it was going through two years of clothes and accessories that were in storage while we were living in Manhattan and purging. And at six months pregnant, the idea of doing this alone was daunting. Ashley and I started with eight racks of clothing and ended up with three full racks; the rest was for donation. From there, Ashley helped me to perfectly merchandise the room, as you can see from the photos, finding a place for each item that we wanted to feature.
Ashley and her company, Done Neatly, are currently offering an incredible special at the moment a Virtual DIY service at a discounted rate. This means that wherever you are, you can get the professional advice of an experienced organizer to help you organize your home. She will teach you tips and tricks for your space via one on one virtual coaching. And let's be honest, what better time than now to start on a project like this!
I hope you all enjoyed today's home tour! A huge thank you to California Closets and Done Neatly for completely transforming this magical space.
Next up, our living room!