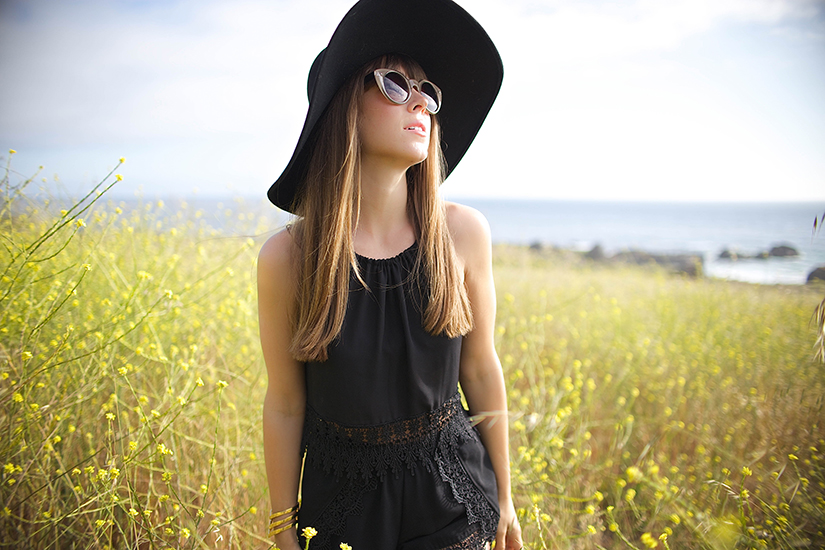 Good morning guys, and happy Wednesday! It is with pleasure that I bring you our next stop on our Cali coast road trip. A location situated on highway 1 somewhere between San Luis Obispo and Big Sur. One of those long, straight highway stretches that seems endless. The vast blue ocean to the left, mossy foothills to the right and the low grey fog breaking perfectly as it hits the peeks – a scene that is very nostalgic to my youth.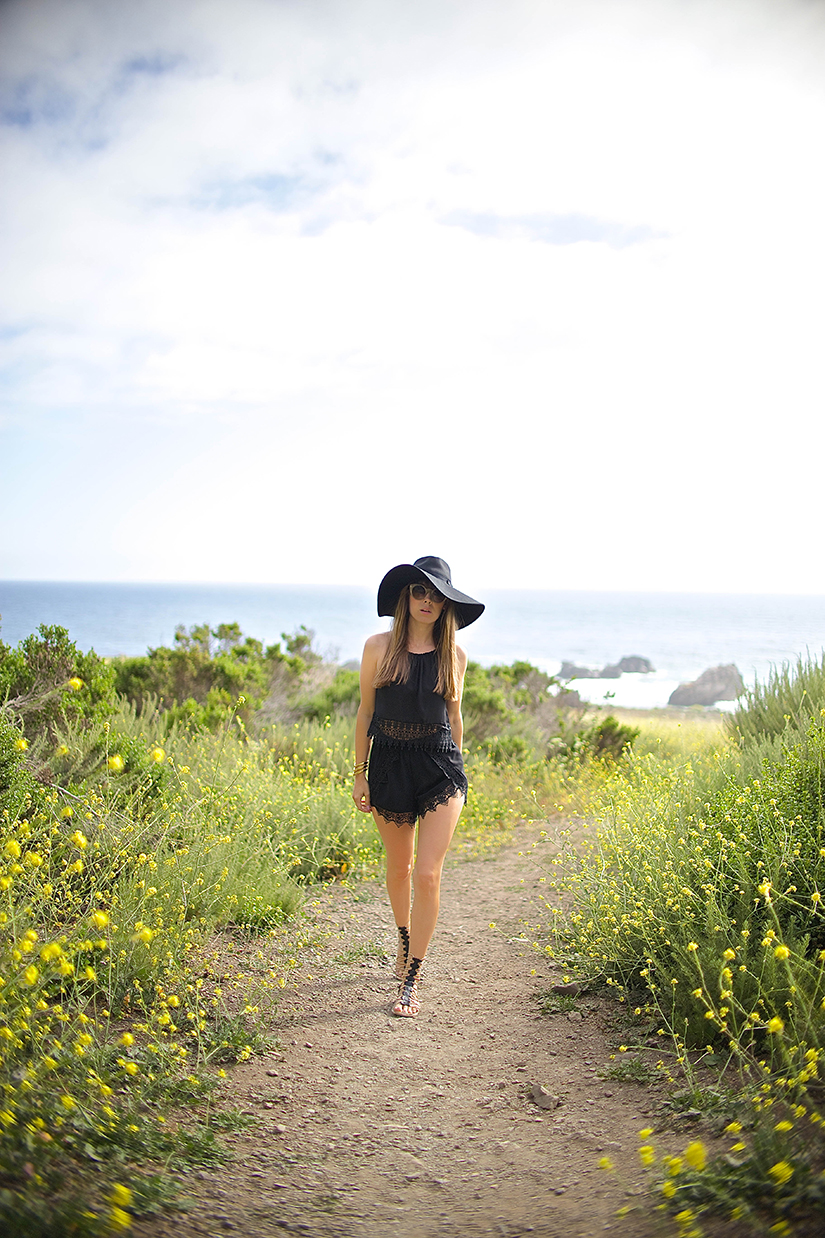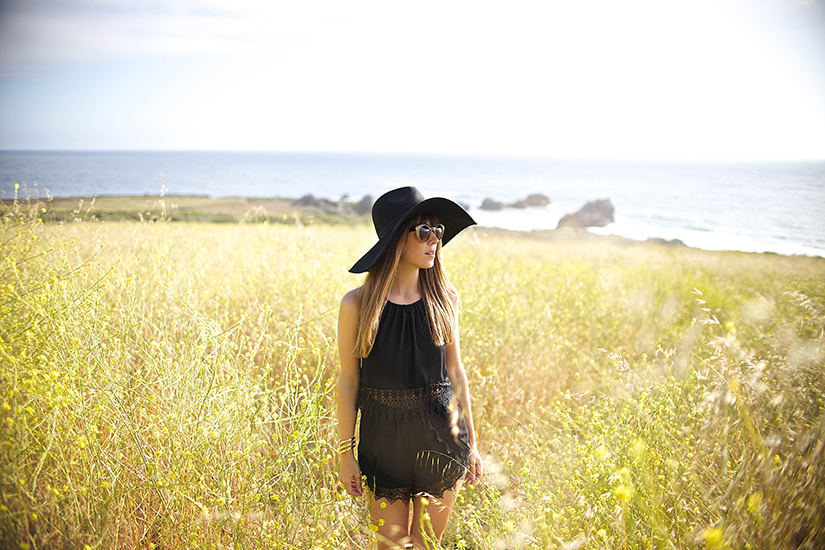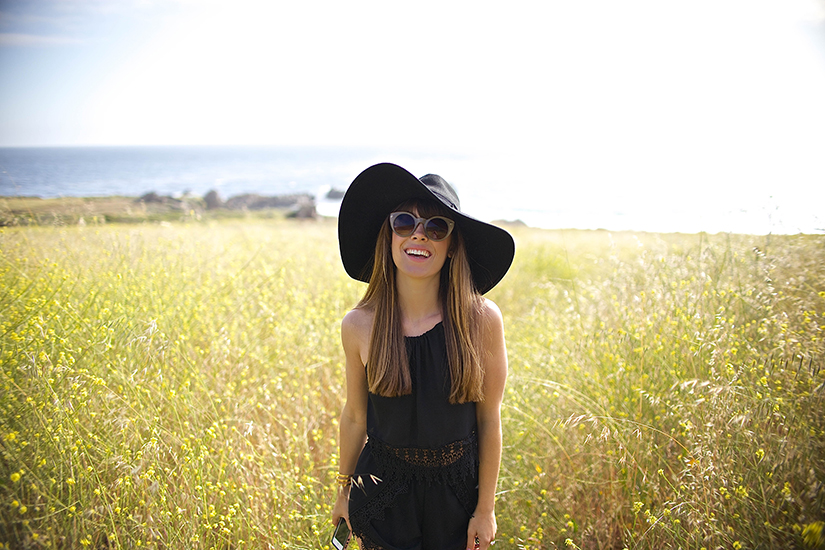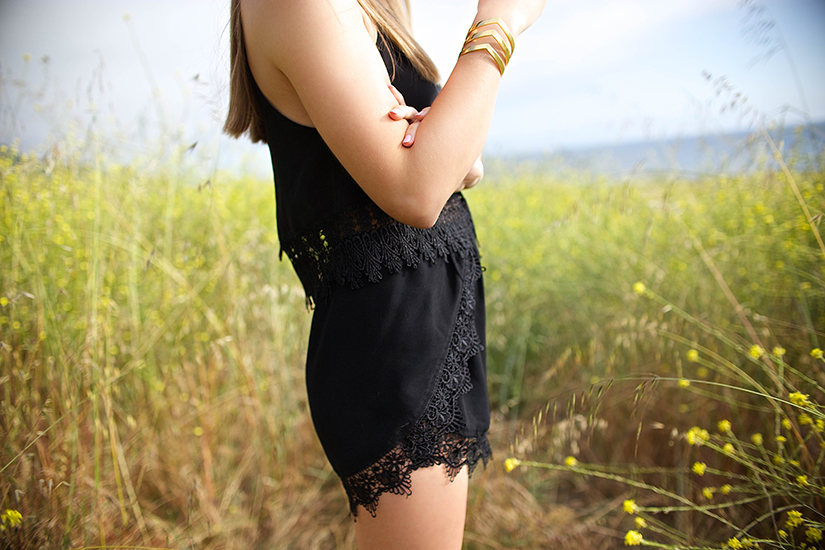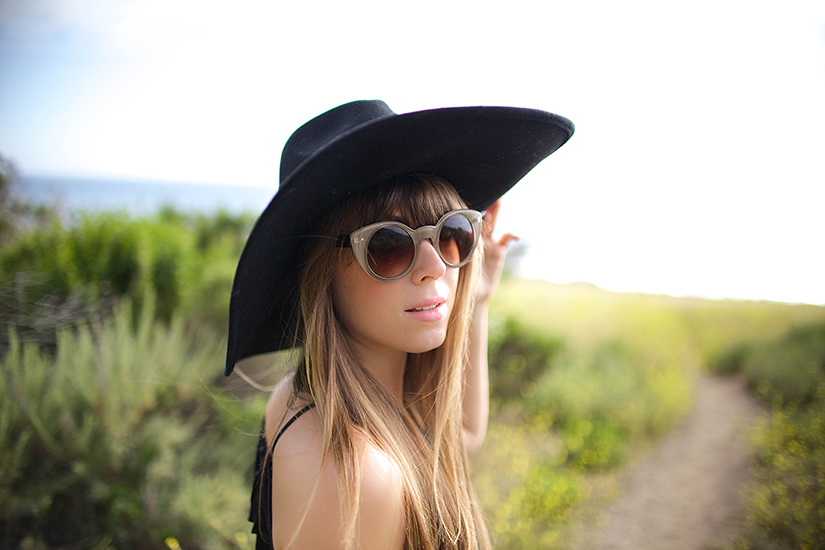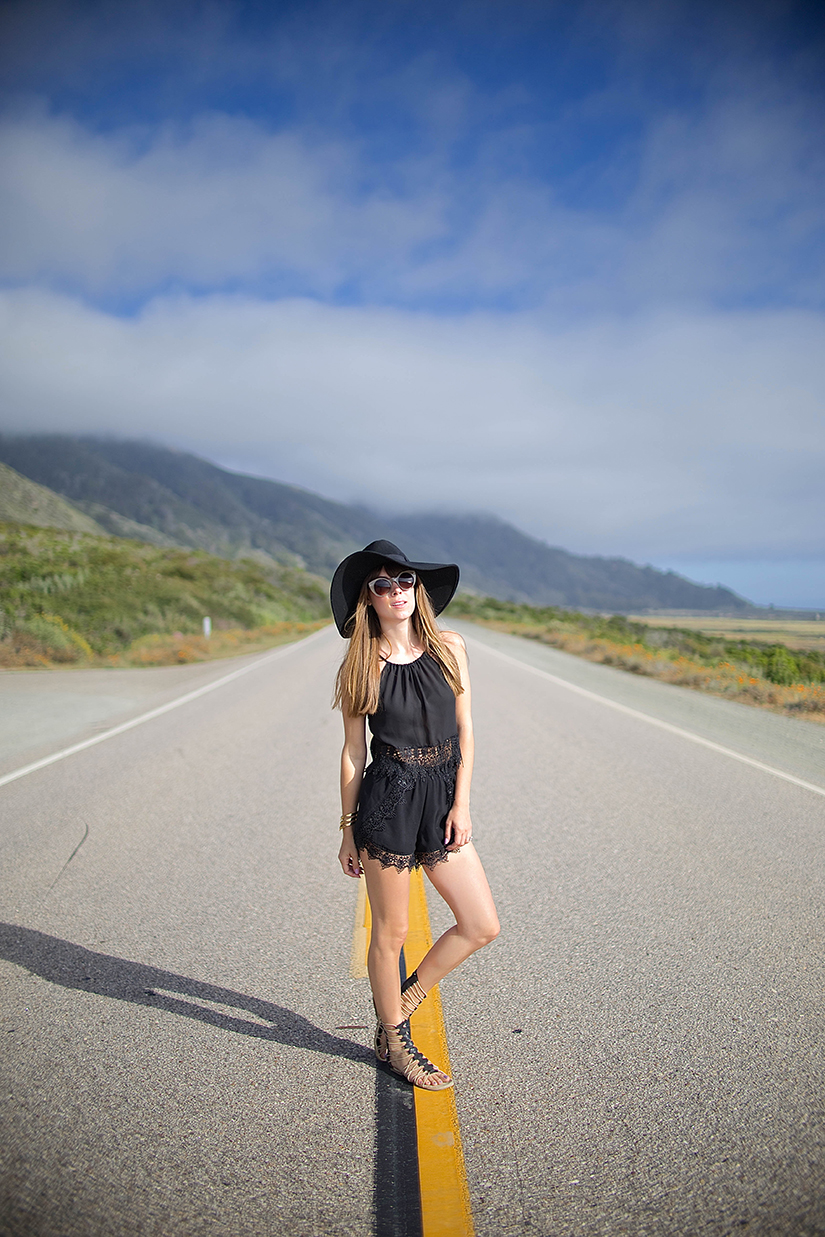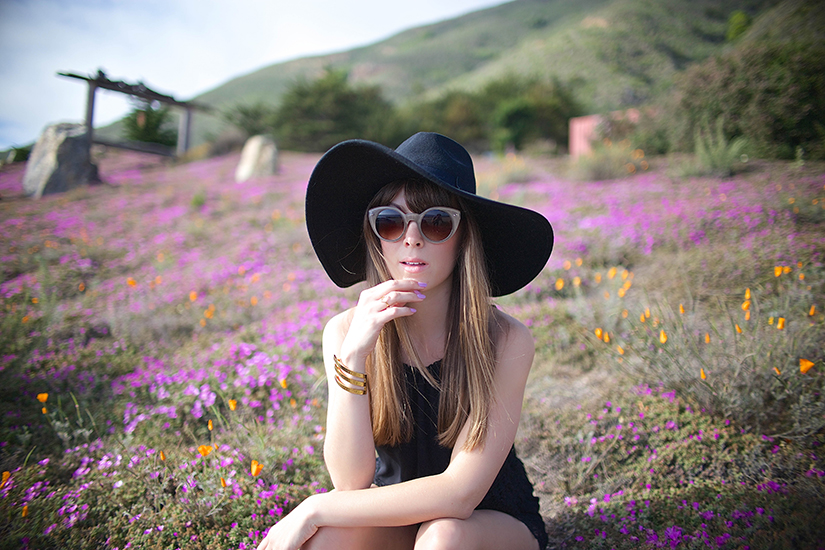 Contrary to popular belief, Northern California isn't all that warm in the summers, especially in San Francisco. Sure, there are a few nice days to get your tan on but imagine no humidity and the air is chilly with a crisp breeze. It might be why I ended up staying in LA after college, I am always cold and LA is always warm!
If you drive the coast, you will see that most of California is vastly farm lands and what they harvest can be a really cool find! Especially for photos. There are dozens of flower farms, sunflower fields, even lavender farms sprinkled over Cali. Although we didn't find those on this trip, we did come across this amazing field of mustard seeds!
We first spotted this vibrant patch of violet flowers sitting just off the highway which we most definitely had to stop for. As I was changing into this all black ensemble (I really wanted the contrast of the black against the colorful flowers), Freddie was already out and walking around scoping the best spot to shoot when he suddenly yelled for me to come and look! He was already across the highway, I couldn't imagine what he was seeing. As I ran over, it started to appear over the small embankment – like a sunrise over the horizon, yellow started to pour into my line of vision and my face must have looked like a kid in a candy shop. Just miles on miles of dense yellow mustard seed fields.
I might have done a little frolicking, not going to lie! There was a small path carved down the center of the field which we followed almost to the beach. You guys, this place is magical. So silent, not a car on the highway. It was like we were there all alone in the world, an incredible experience I'll never forget. And isn't that what it's all about? Living in the moment and building beautiful experiences?