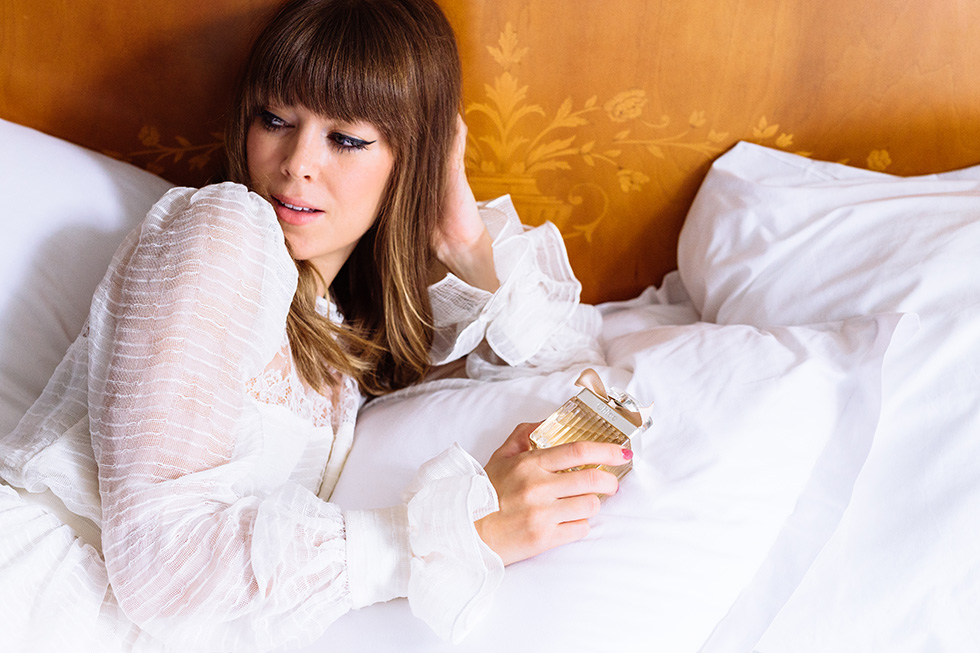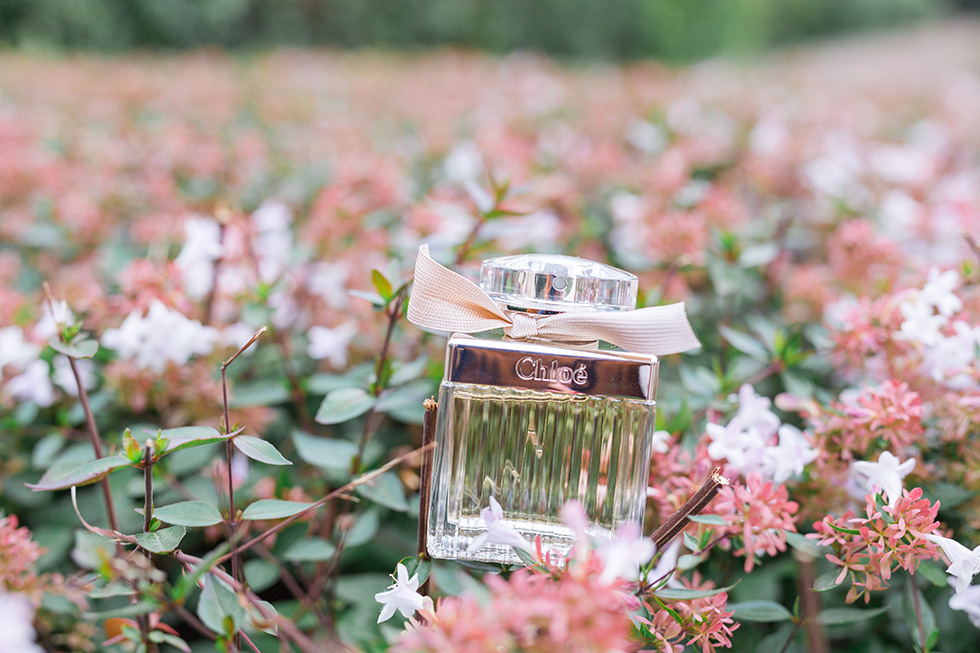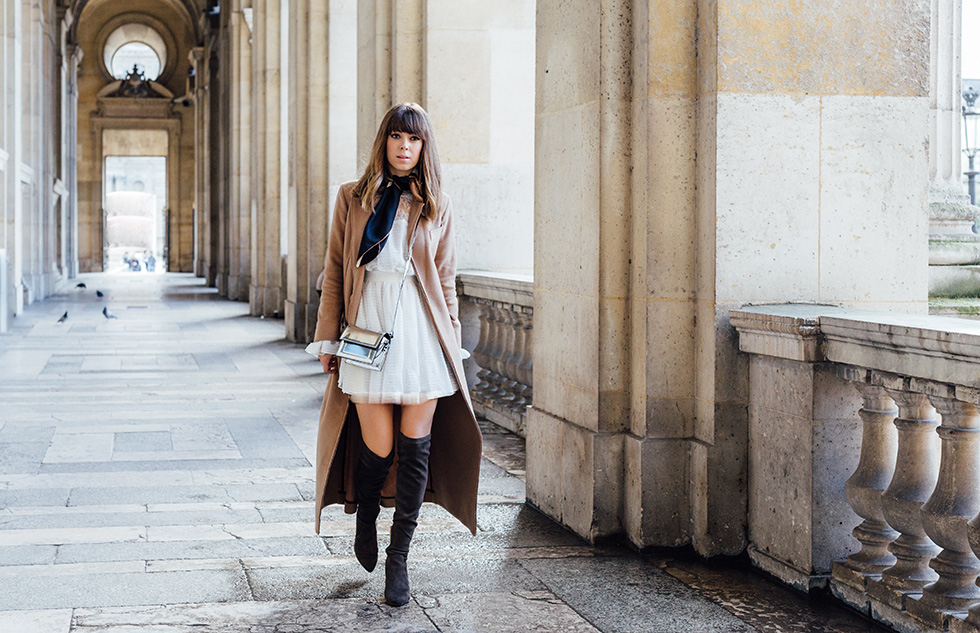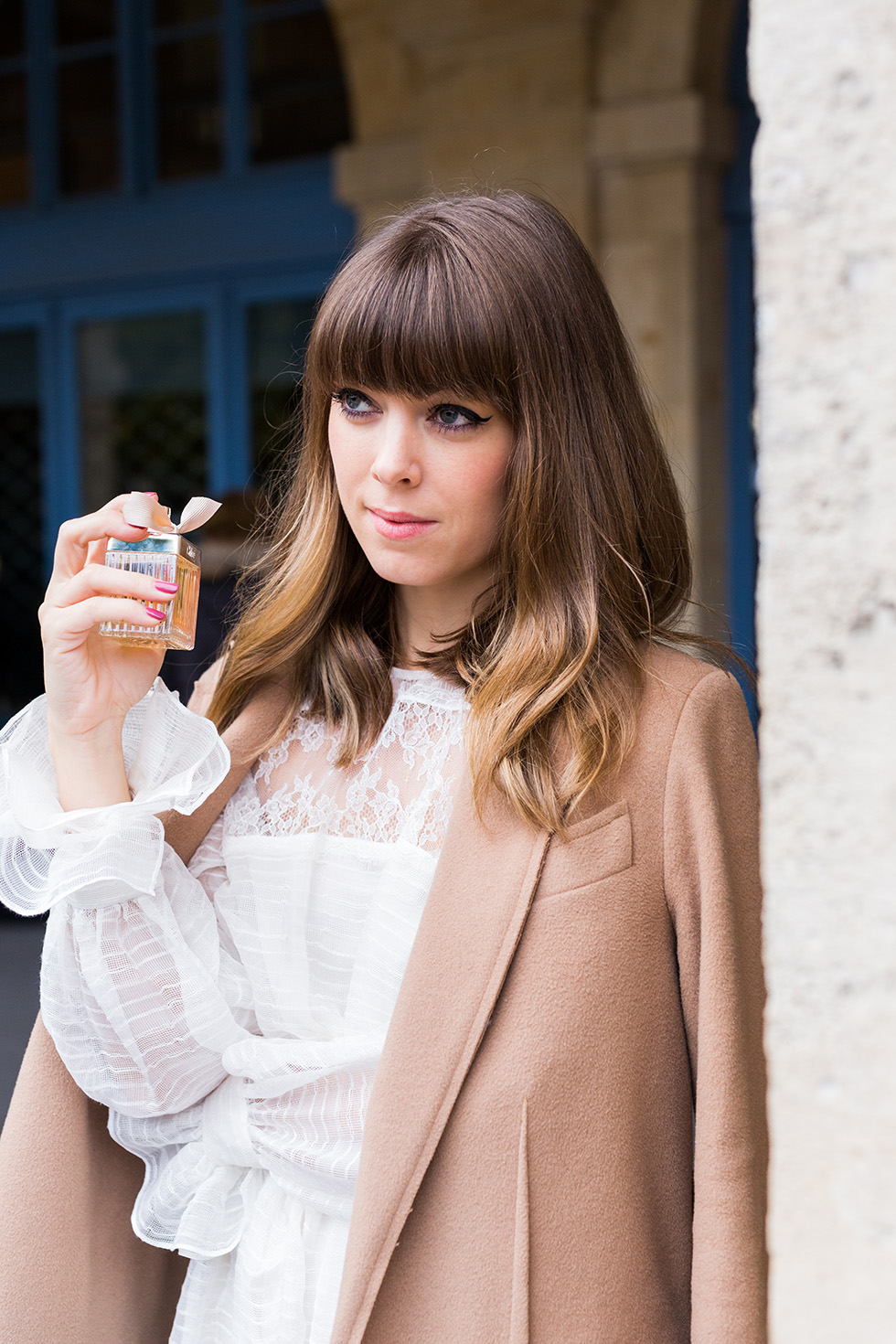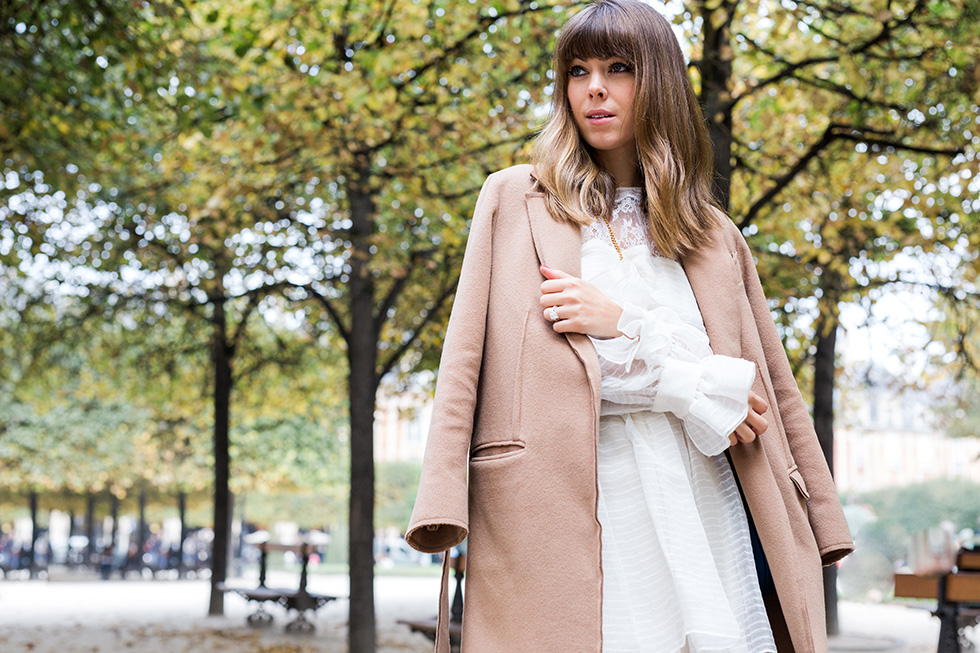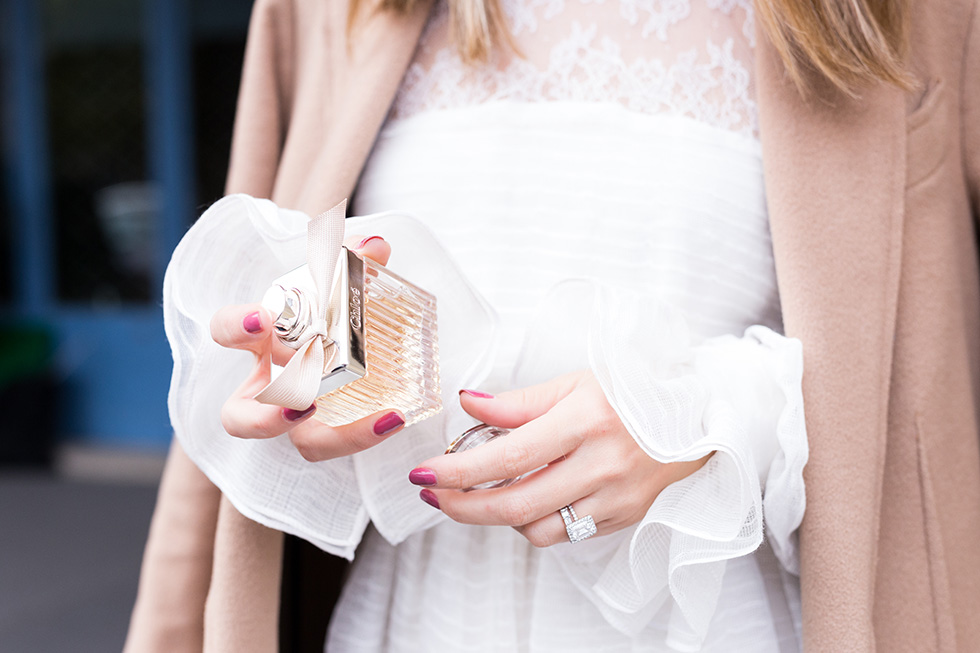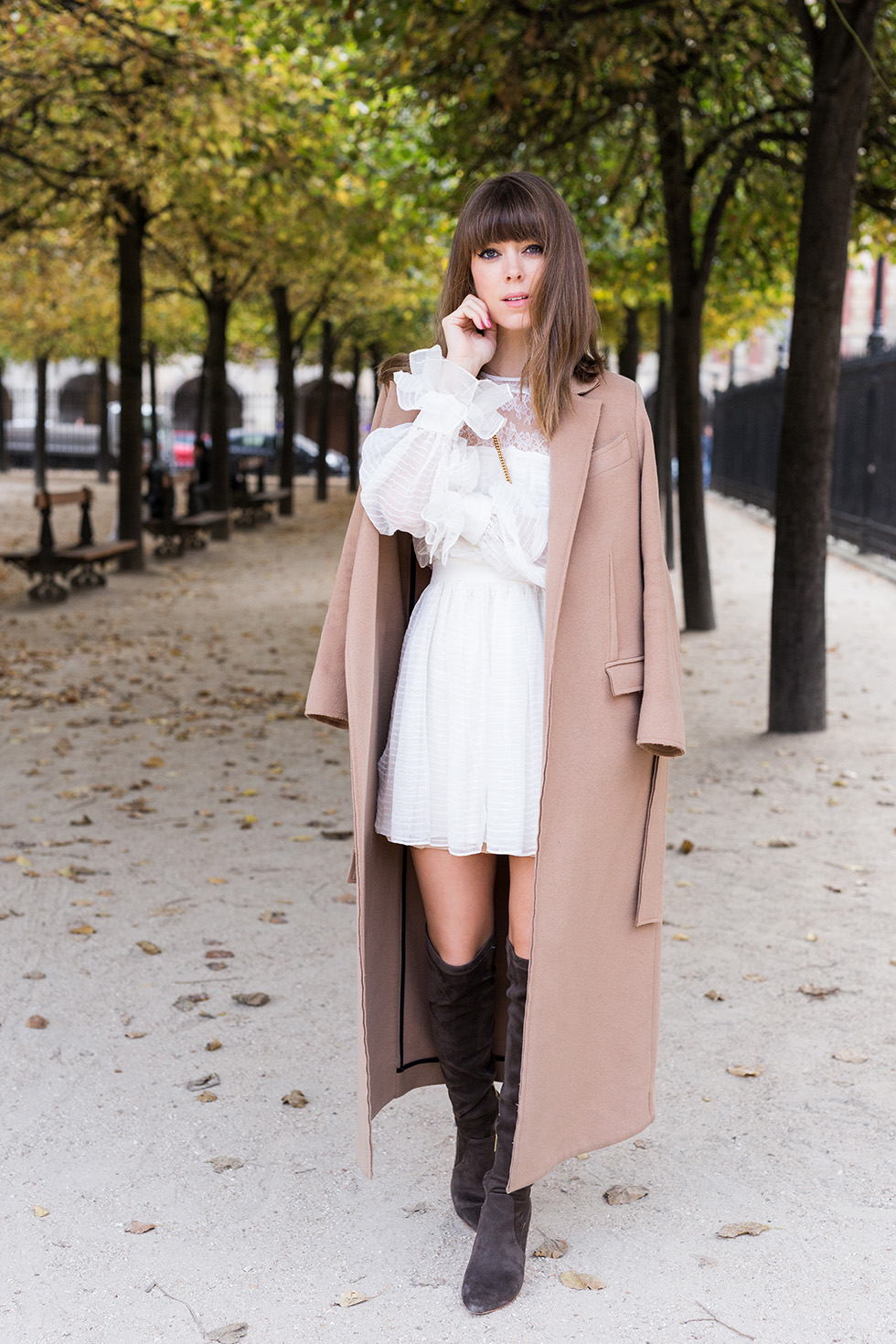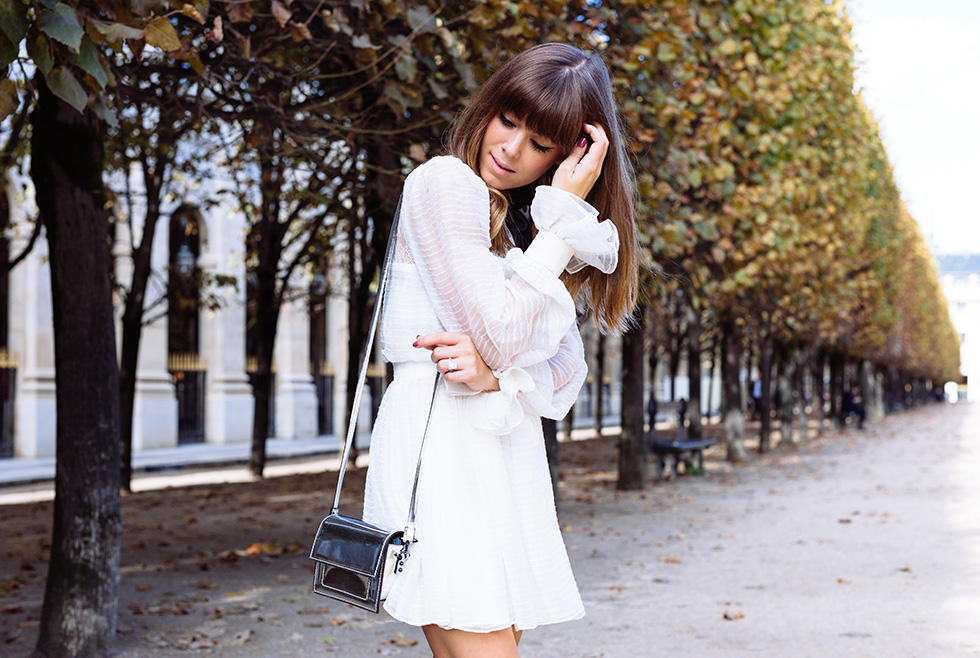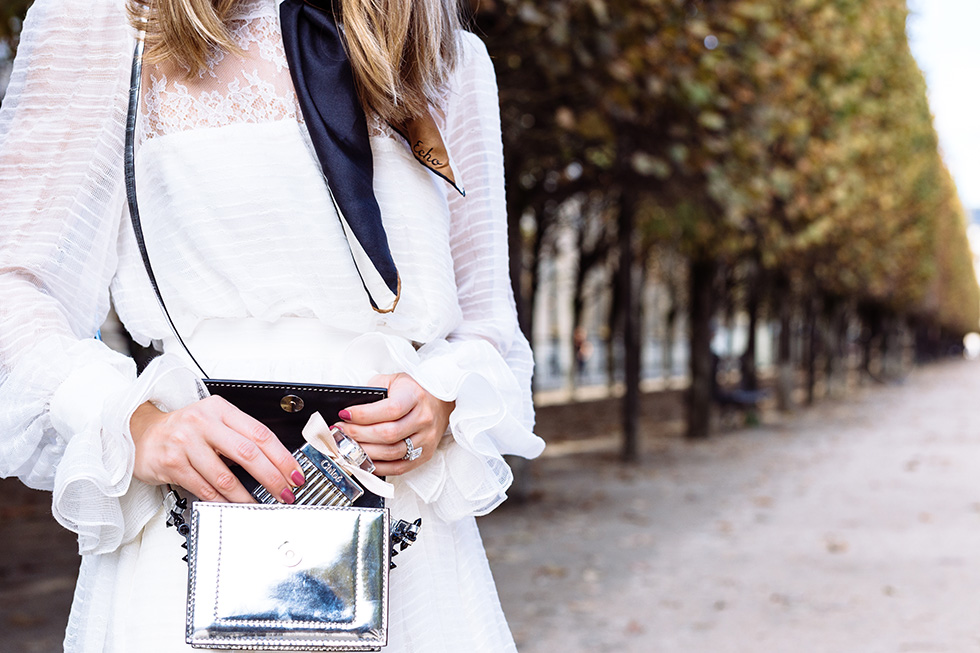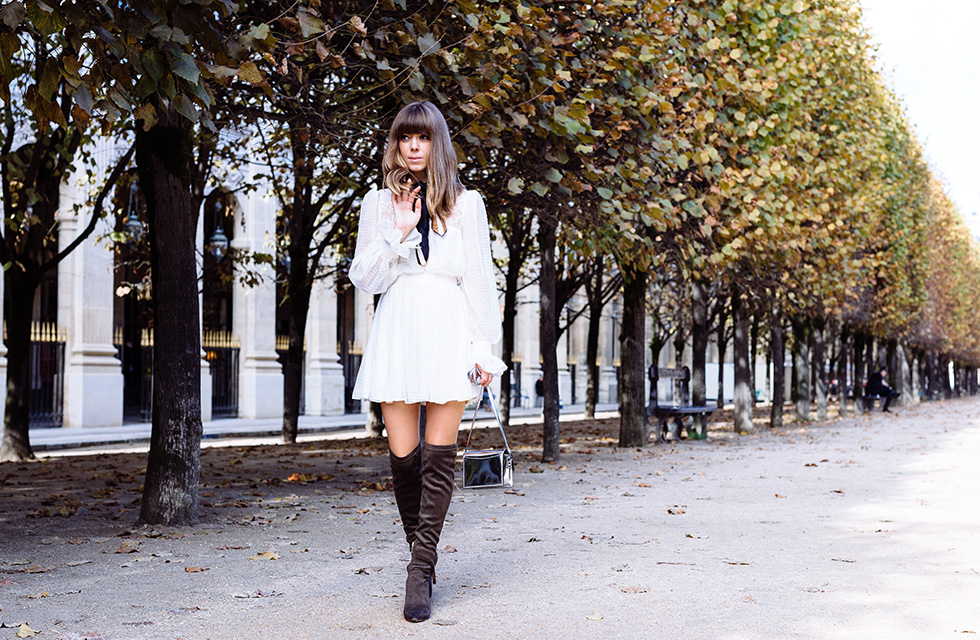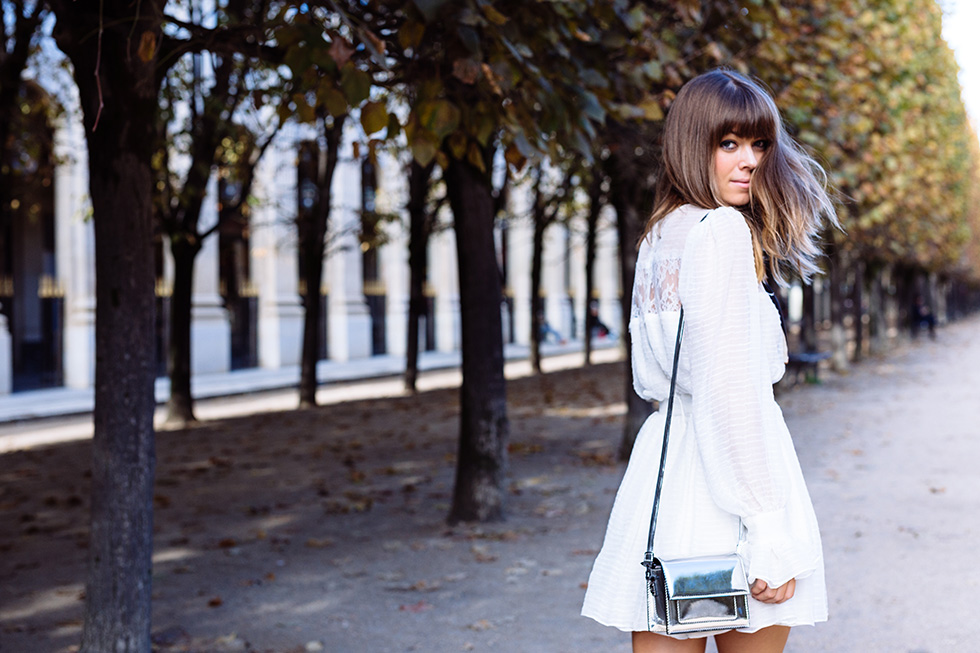 Give me your rooftops, your cold rose and warm chocolate croissants. I'll always long for your endless streets of colorful doors and cafes filled with charm. The smell of sweet, flower-filled gardens and sun kissed tree tops will always remind me of the city I love most. And just as Paris has her signature style, the Parisian women walking the streets have theirs – and oh, can I just say how beautifully the two complement each other.
I can remember the moment I became enamored with the style of a French girl. It was while watching the 1960's French nu wave film, Le Mepris – starring my style icon, Brigitte Bardot. Her romantic, "I don't care hair", chic cat eye, boater hat paired with a stripe shirt and of course – the most feminine neck scarf seemed to scream at me from the screen. I suddenly couldn't remember what style I had ever identified with before that moment.
Through the years and throughout my time spent in Paris, I've discovered even more memorable stylistic characteristics that are simply impossible to take from a film – and simply impossible to ignore about Parisian style. One of the most undeniable being; a french girls signature fragrance. While walking the streets of Pari it's hard not to notice the beautiful and impeccably dressed woman walking towards you. As she passes, you're hit with a fragrance that is just as beautiful as she. Scent is an irreplaceable part of life and the strongest sense we have connected to memory – which is such a romantic thought if you think about it. How beautiful is it that a smell can suddenly evoke such strong memories.
I recently experienced this when I discovered Chloé's Eau de Parfum – suddenly memories of Paris and the sophisticated Parisian women walking past, hit me. In that moment, I realized that there's such thing as an invisible accessory – a woman perfume. What's hiding in her purse is just as defining as the heels on her feet. From the pale pink box it comes in, to its silver accents on the classically shaped perfume bottle – Chloé's Eau de Parfum has quickly become mine.
Being that I am in Paris, I wanted to give you a glimpse at what epitomizes my Parisian days – starting with getting ready in the morning with my signature fragrance by Chloé. My outfit is always inspired by the most feminine dresses and topped with a neck scarf as a nod to Brigitte. French girl style is all about balance so working in a more sophisticated coat to balance the feminine factor is what makes a look feel strong – what makes me feel strong throughout the day. One of the most inspiring things about Parisian culture is the art of leisure. Something the French don't take lightly – something I constantly remind myself to do here. Even if it's a few minutes out of the way, I'll find some excuse to walk through my favorite park and stop for a moment, or an hour….
Looking for a few ways to master the art of feeling like a French girl? Here are a few inside tips that I've learned along the way and take with me throughout my day, wherever I am.
#1 ON BEAUTY: Find strength in your imperfections, I mean every single one of them! Fill any lack in confidence with your signature fragrance. Wear both proud.
#2 ON STYLING: Less is more but find your signature item and stick with it – mine has quickly become a neck scarf.
#3 ON EATING: You walk a lot in this city, don't ever pass up an éclair – especially if it's chocolate.
#4 ON SHOPPING: You don't have to break the bank to look like a beautiful French woman. Discover the best gems in your local vintage store – I have a feeling your favorite fall coat is waiting for you.
#5 ON LOUNGING: Never ever fell like you are in a rush, French women take their time and don't waist it worrying – worrying equals wrinkles, and no one wants those. But if you have them, please refer back to #1.
#chloethefragrance #iamchloe #AD
Photos by Fred Cipoletti