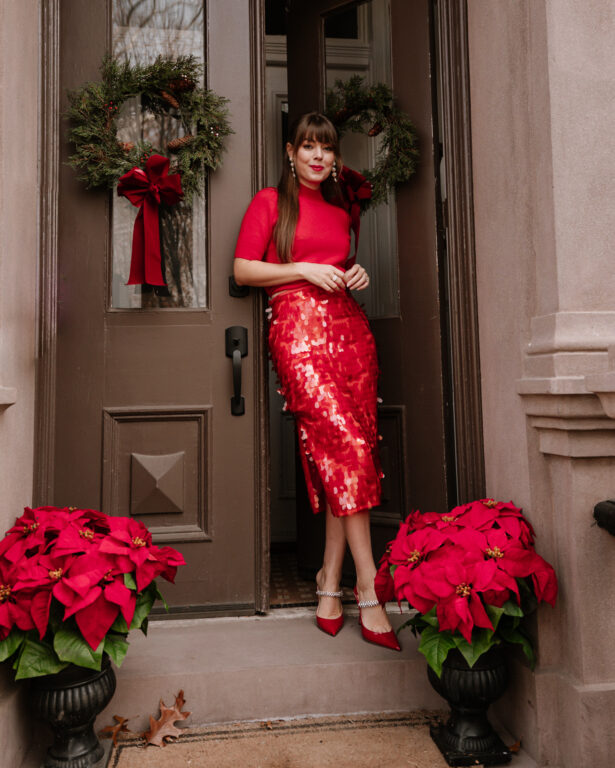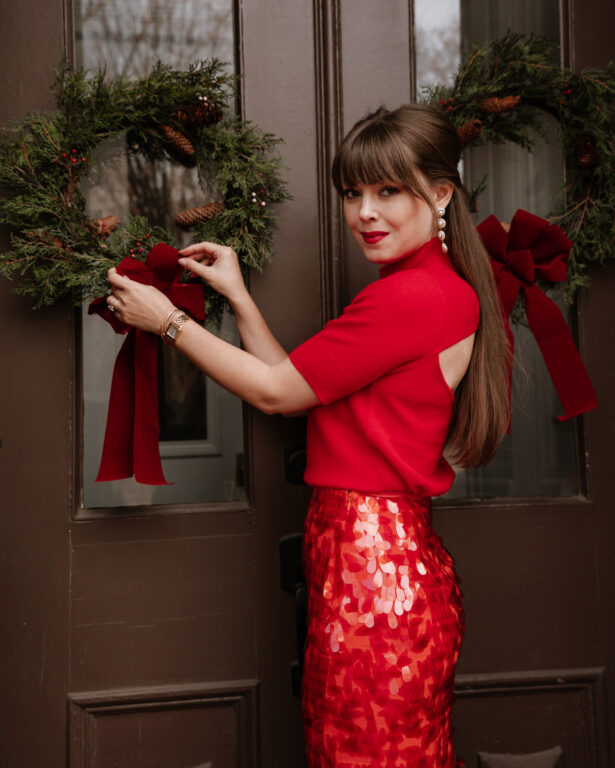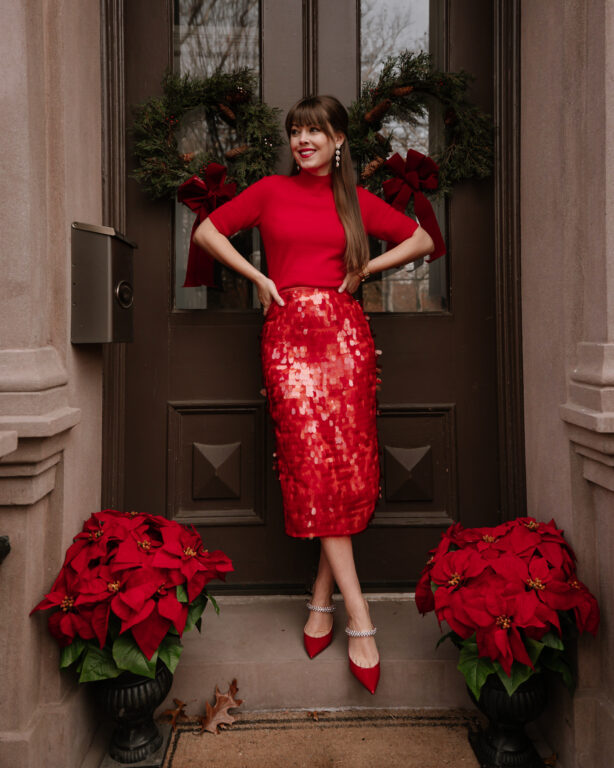 One Christmas celebration down, three to go! Together with my in-laws this past weekend, we spent Sunday cooking while all the kids ran around so excited to open gifts a little early this year. Perks of having relatives with families across the country, I guess! They may be Italian but dinner was far from the four fishes, instead my father in law cooked up four courses; stuffed artichokes to start, stuffed peppers, lasagna, roast beef with mashed potatoes. A delicious, self induced food coma to say the least!
As I spend the next few days packing up for California where we'll be joining my side of the family for our remaining Christmas celebrations, I've been putting together looks like a mad woman for each of the dinners, parties and Christmas day festivities that my mom and sister have planned. Yes, this look has made the cut – the perfect Christmas Eve outfit if I've ever seen one!
If you're still on the fence about what to wear, I'm sharing a few more pieces I ordered from Anthropologie when ordering this look. Have a scroll, hope you find something you love and check out my latest try-on reel on Instagram!
Oh and if you have yet to sign up for my newsletter, would love to include you! We have an insane Beauty Cabinet giveaway coming up after Christmas that I wanted to put together exclusively for my newsletter subscribers – a special treat worth over $5,000! You can sign up here!