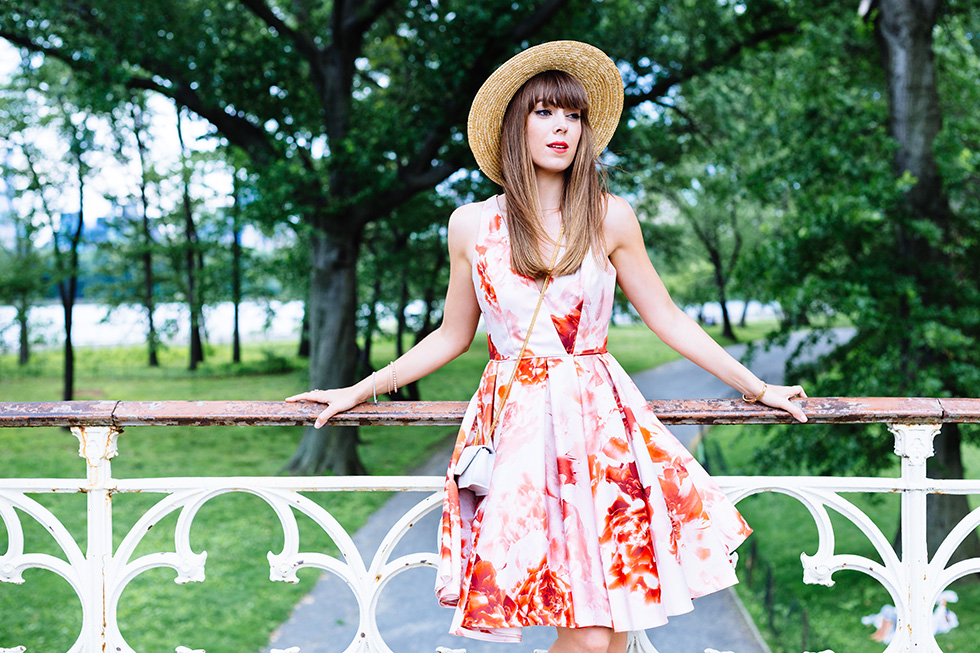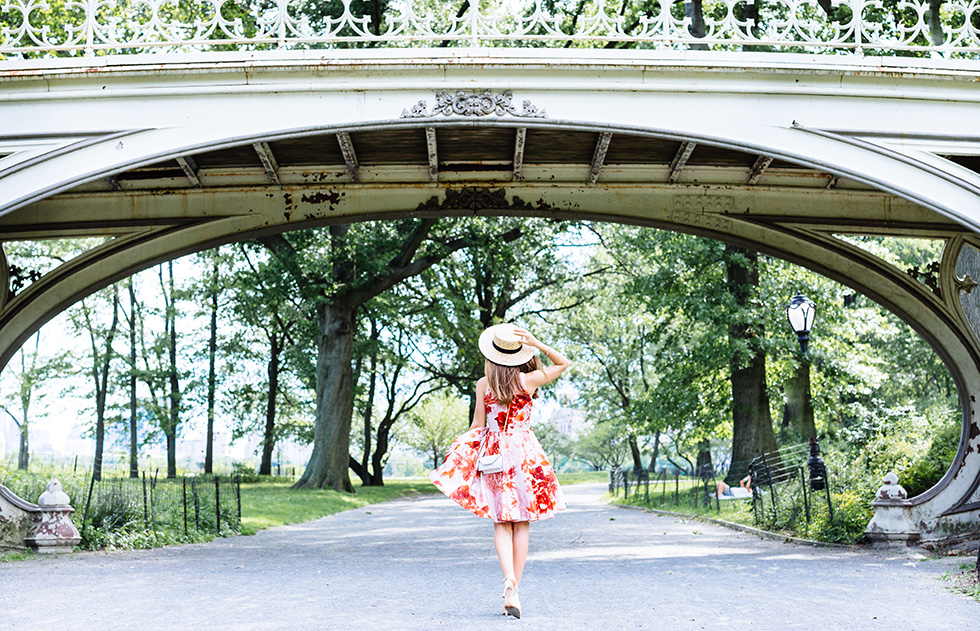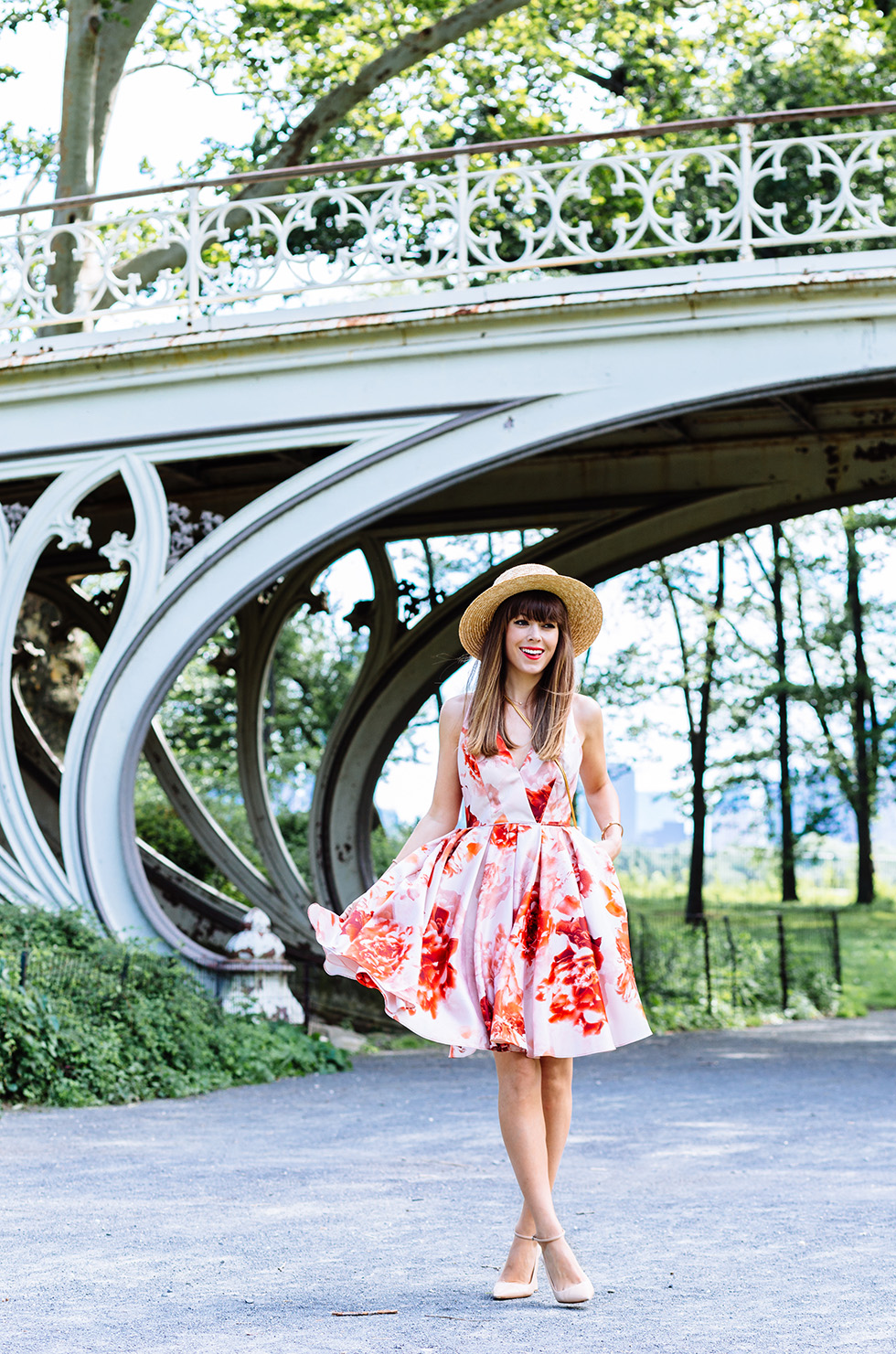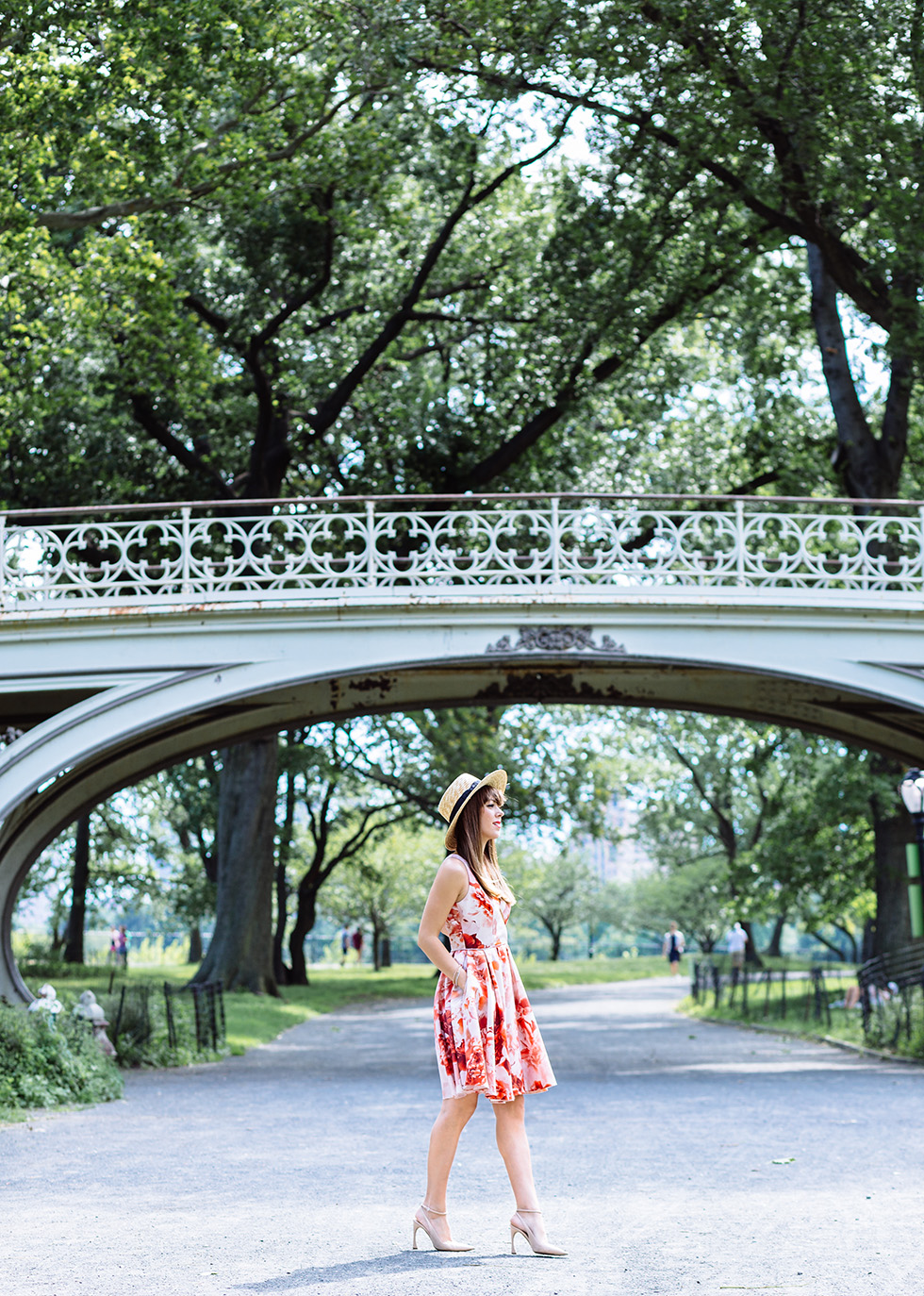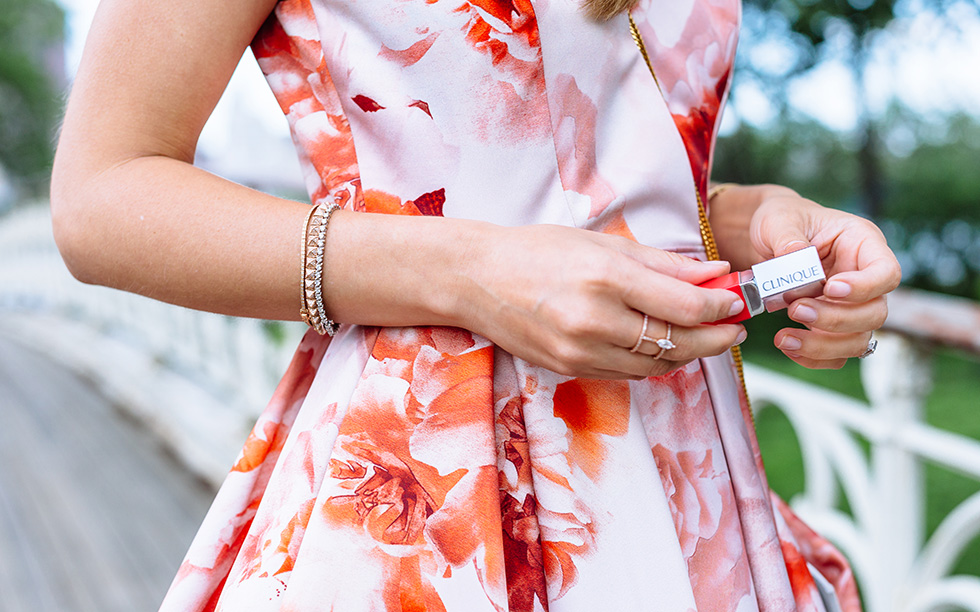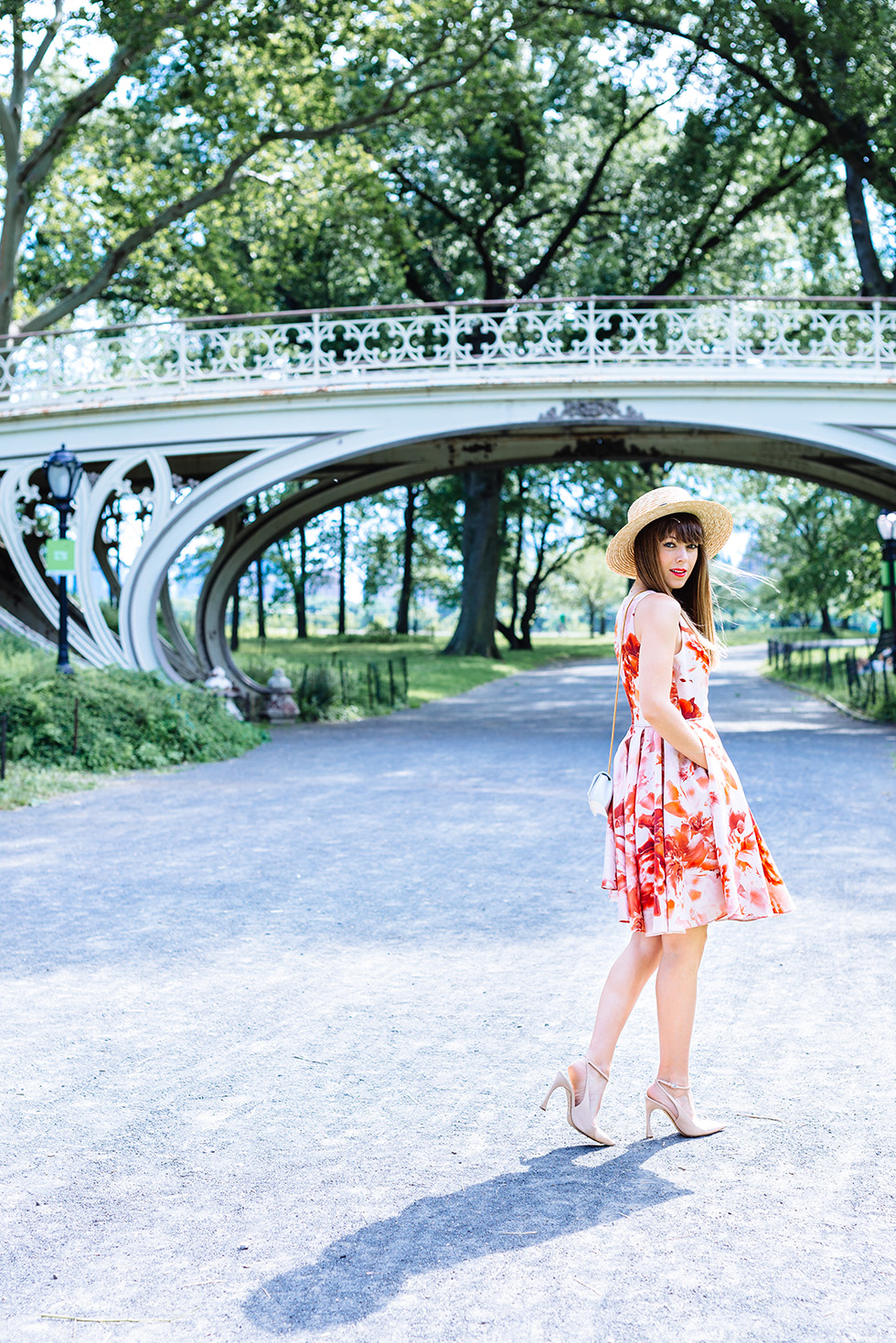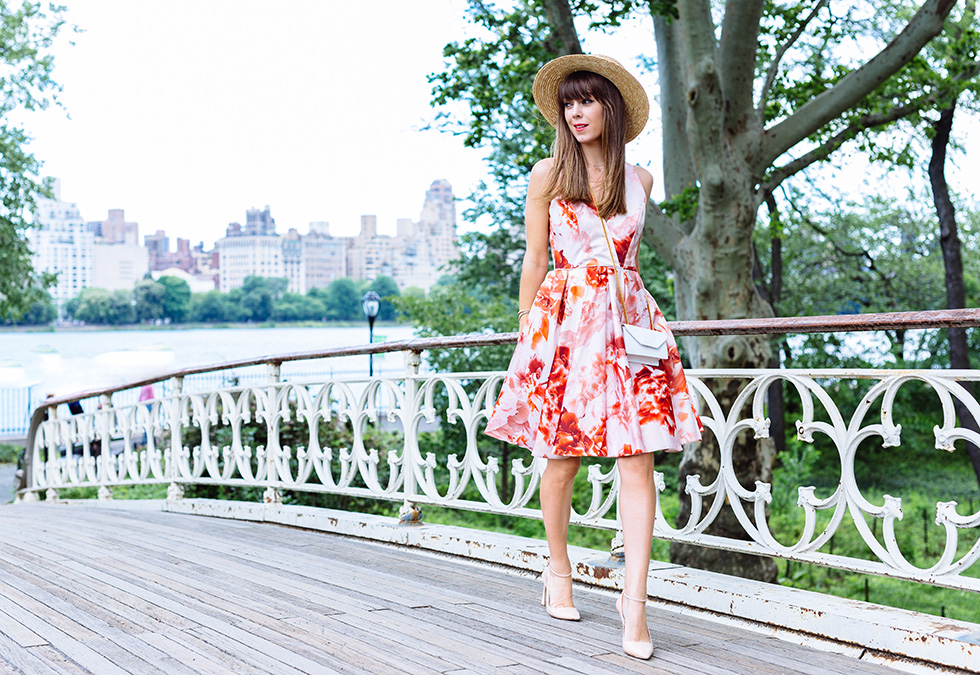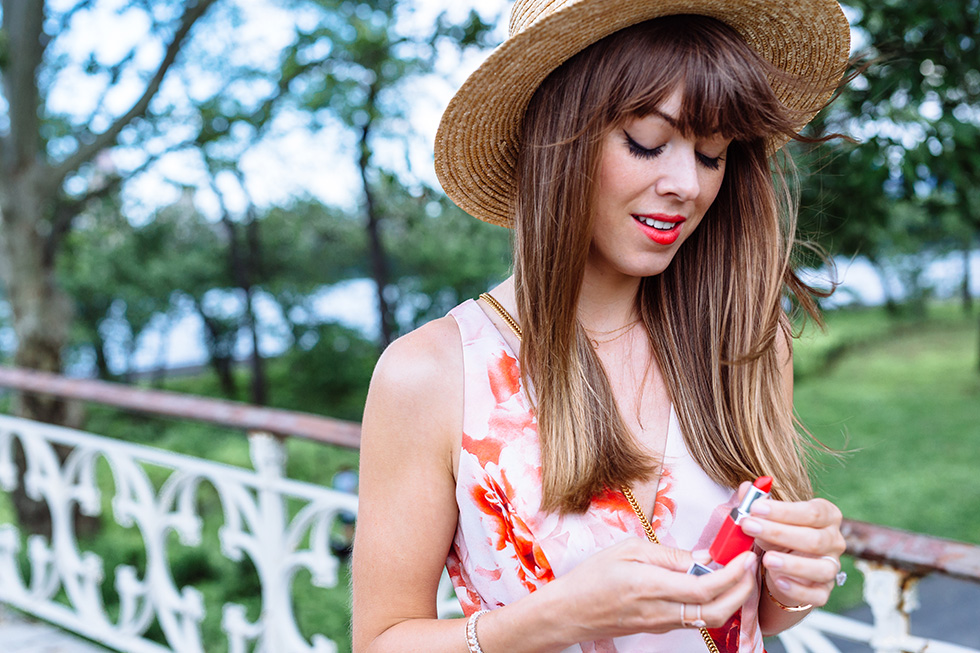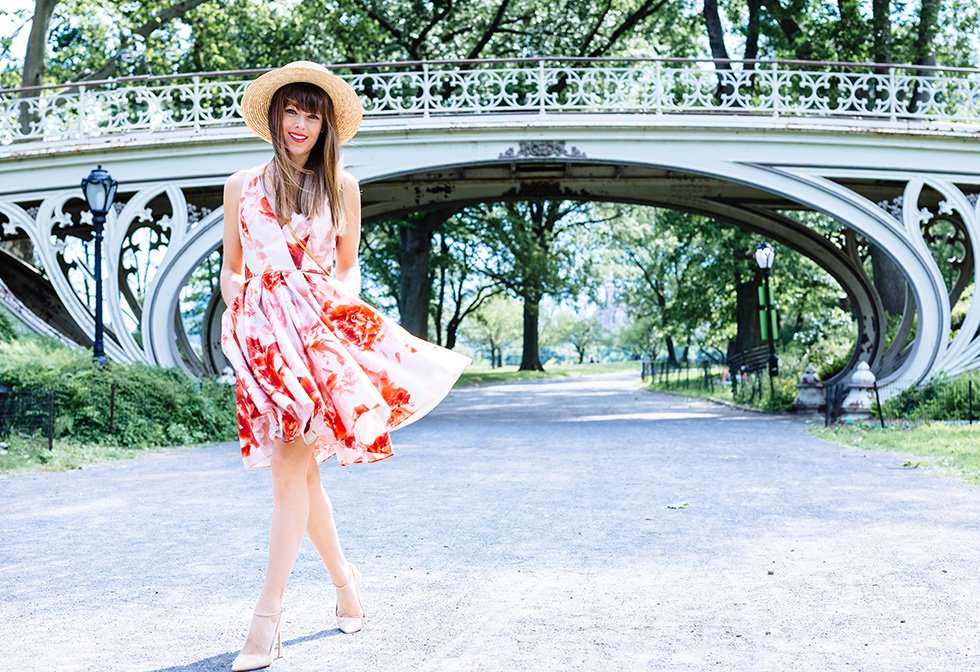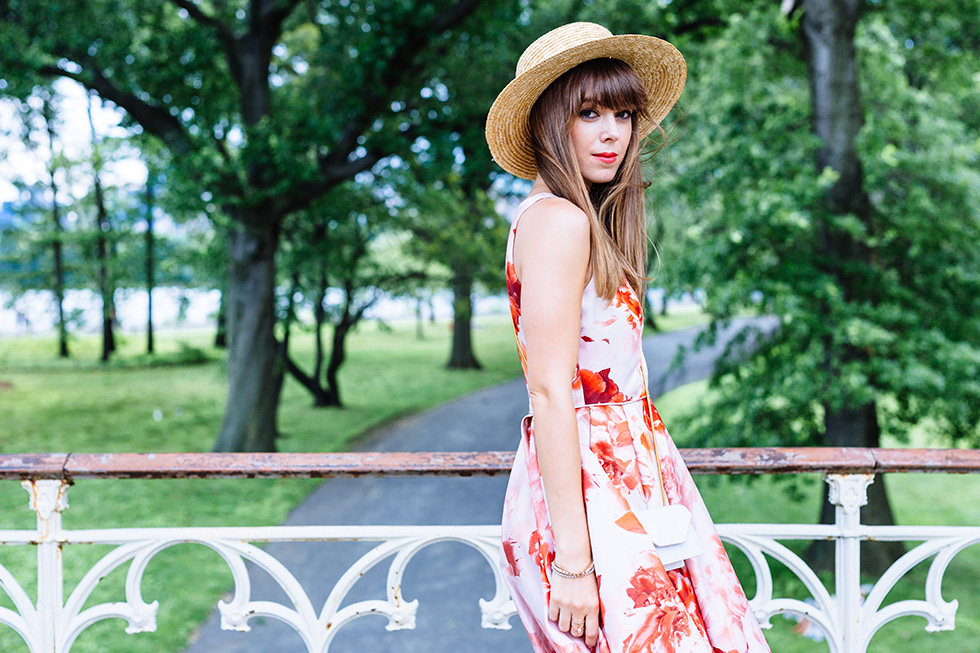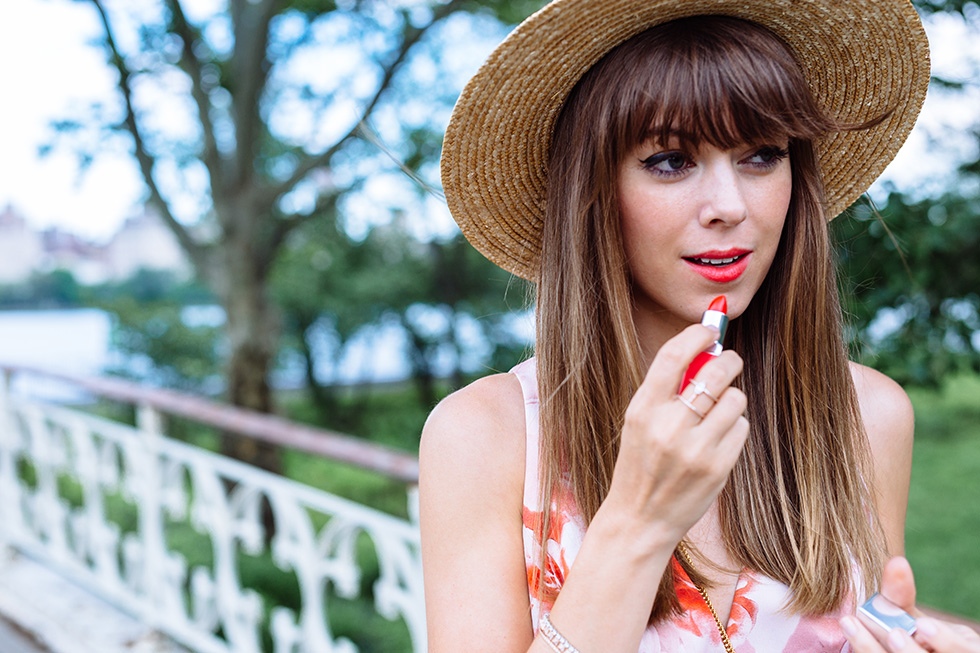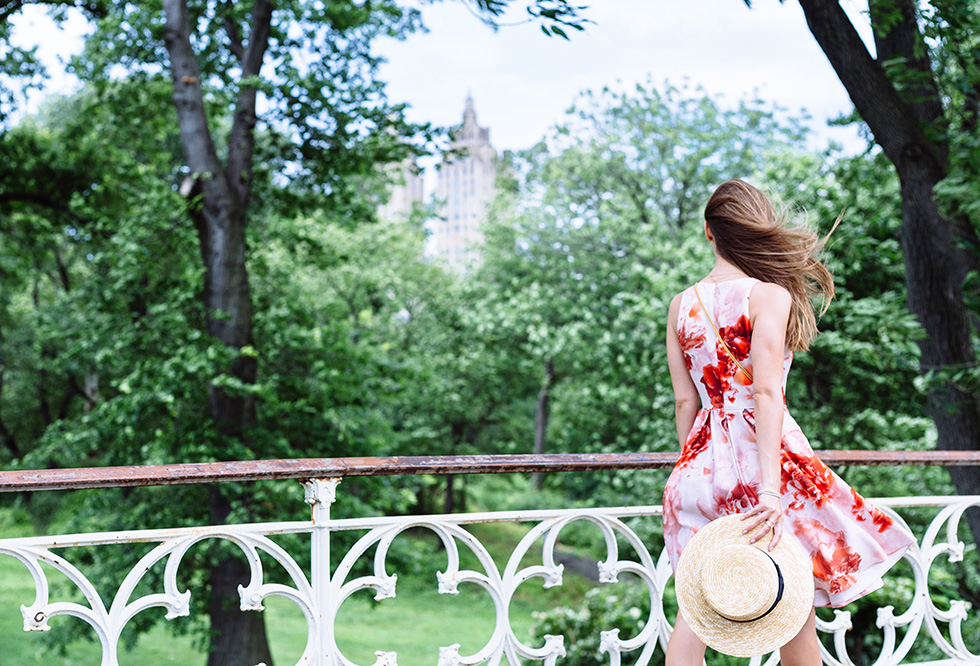 And just like that! In a New York minute, our trip to New York has come and gone but not before paying a visit to one of the most beautiful places in the city – a summer must! The iconic Central Park seems to transform each season; it's hard to decide which I love more. Blanketed fields of snow and ice-skating or crowd packed fountains and picnics under the willows of the boathouse. Regardless, each season I return to discover another area of the park and this time I found the iconic Gothic Bridge. Fashion and architecture live so harmoniously and I am continuously inspired by these two constants in life. Throw on a sundress, a bold lip and your setting yourself up to conquer the city!
I personally love Clinique's Poppy Pop lip color that I am wearing here to create that bold lip look. Whenever I'm in the city, I'm constantly on the go so getting ready each morning needs to be pretty seamless. For this beauty look, I started with Clinique's foundation-CC cream, my secret to that summer glow that we all love! It's all about a nude, natural look when it comes to beauty. For my eyes, I use Clinique's Air-Brush Concealer and their amazing Bountiful Beige Chubby Stick for a little extra tint on my lids. Topping it off with Intense Midnight liner, lash primer (which holds that curl) and mascara. Sounds like a lot but it truly makes for a classic look that I love. Nothing prettier than a blush cheek to soften the face, their Cheek Pop in Melon is my absolute favorite!
To try the look out for yourself, Clinique is hosting a beautiful event at Bloomingdales 59th Street location Friday July 17th from 1-3pm . They'll be featuring this beauty look that inspired this post. Just tell them you want the "Hail & Glow" for the quickest way to a New York minute natural look. Or try their Broadway Bound or Beauty a la Cart looks too! All inspired by quintessential New York experiences, like a walk in the park with yours truly, moi!
Photos by Fred Cipoletti [thefeedproducts style='four']