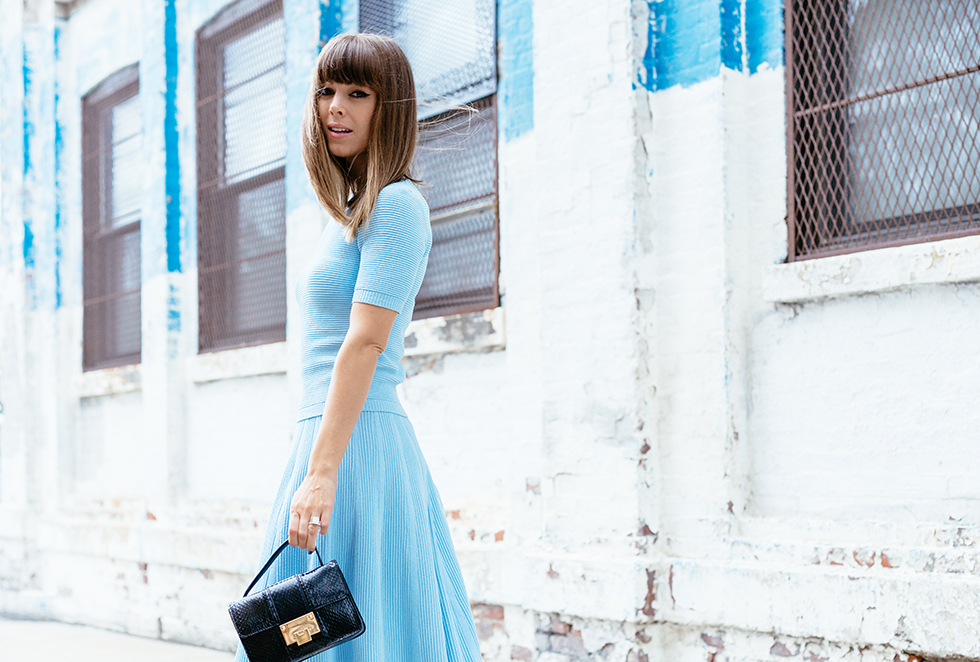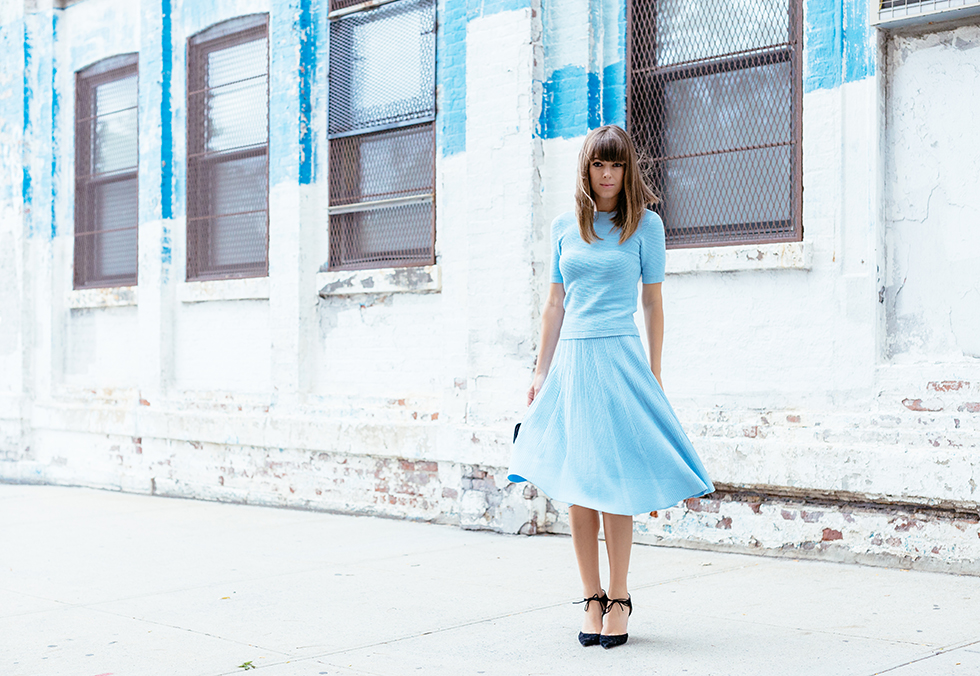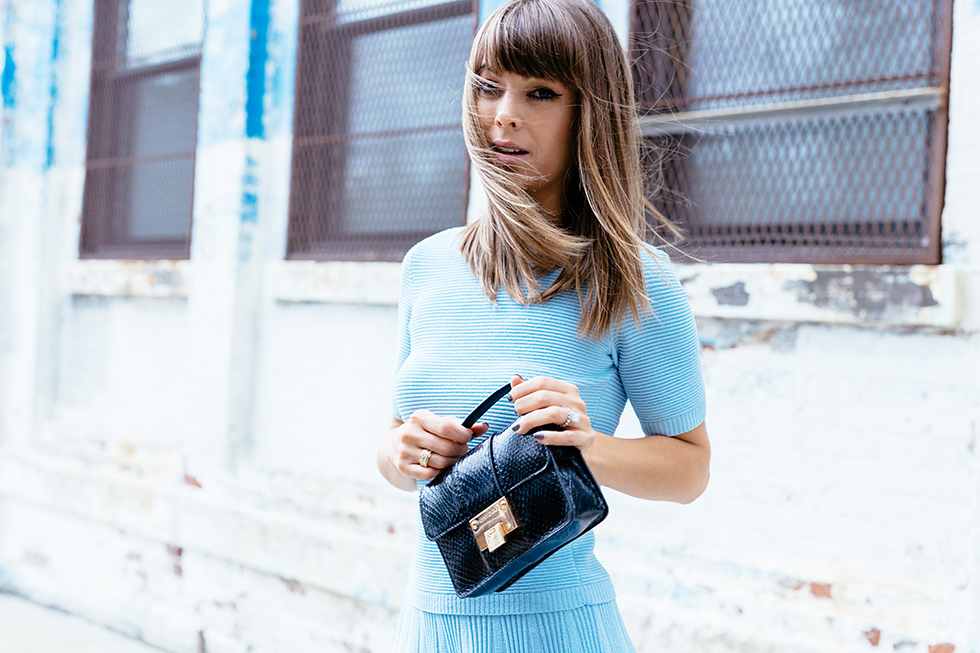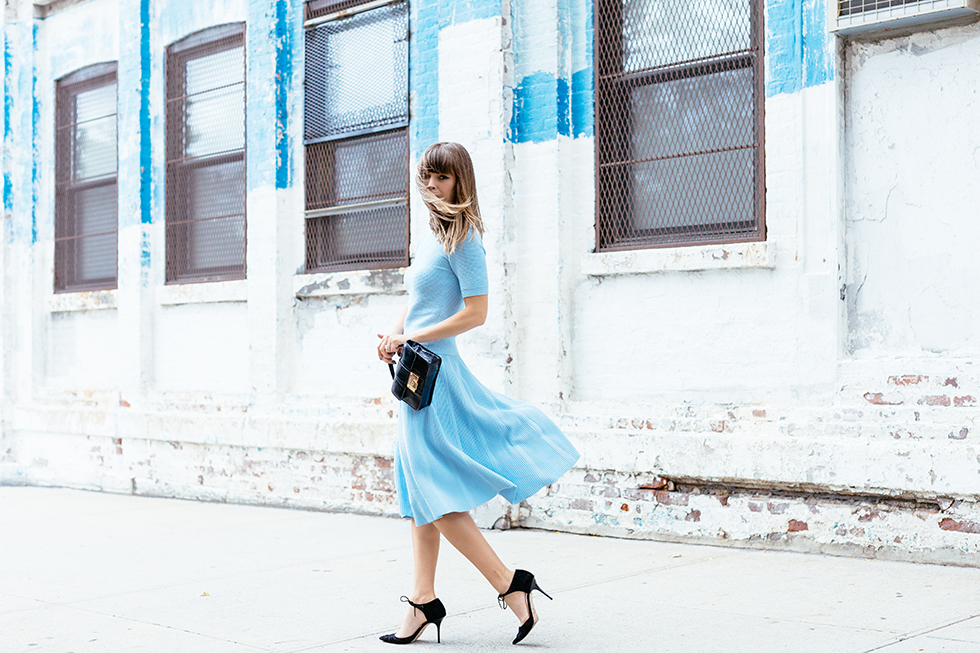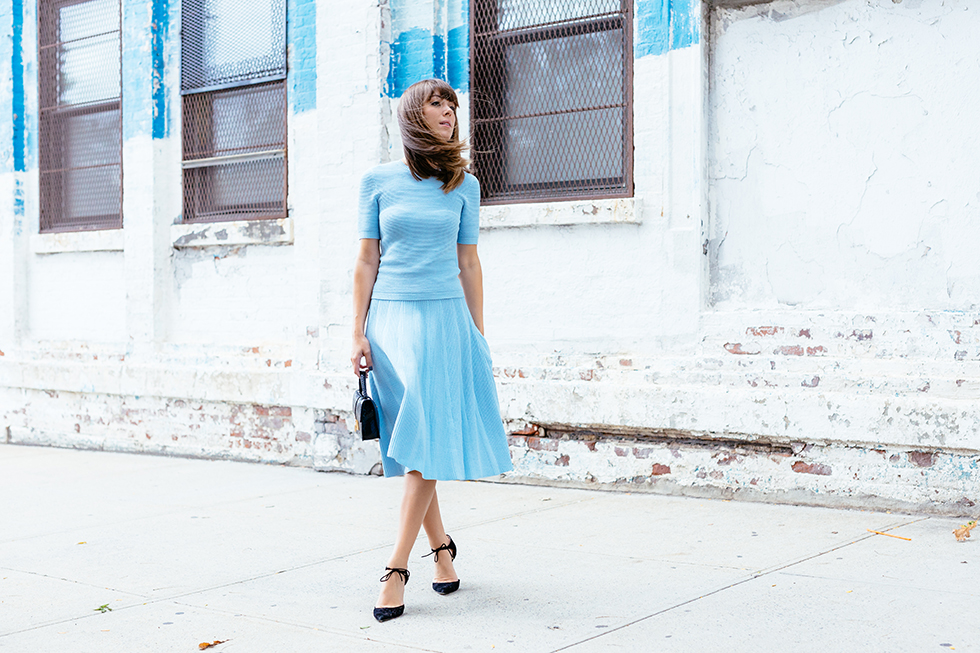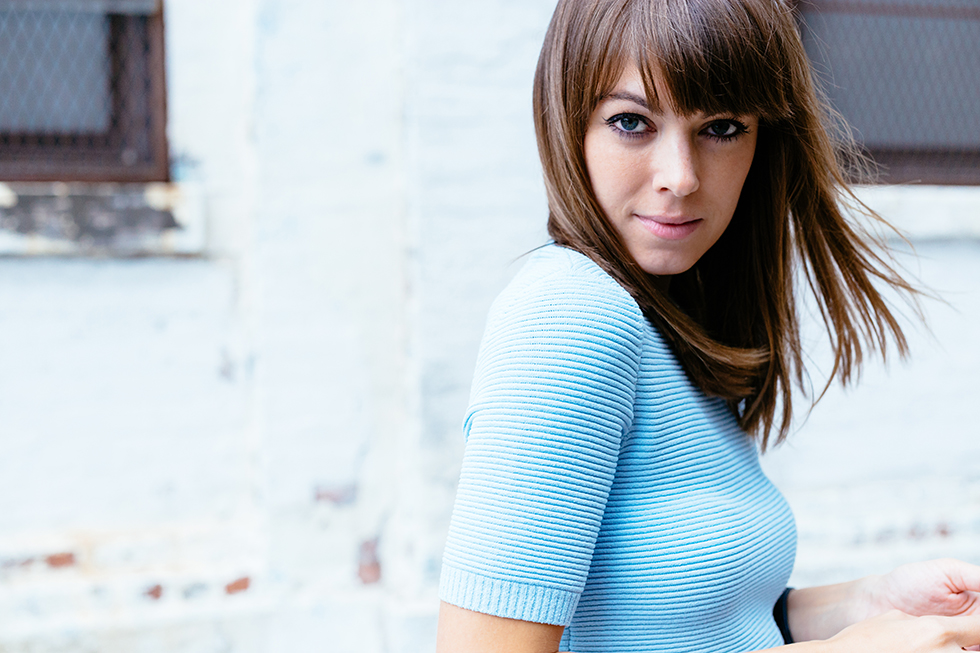 Although all of this fashion week stuff might look glamorous from the photos on the blog and by way of Instagram, let me assure you, it's far from that. There's a term I like to use, I've used it for years and it rings true to how I feel when traveling for fashion month – schlepping. Packing for a month is probably the most challenging element because I end up having to schlep it all over the globe! By the time I've returned home, I end up just taking the entire suitcase to the dry cleaners!
This season I attempted to plan a bit more strategically. Working with designers in the cities I am in specifically to borrow looks to wear and then return so they don't have to endure the dreaded pack! But it's not just about schelpping with luggage, it's a daily occurrence between shows, meetings, showroom appointments, dinners, parties…it's never ending. Figuring out what heels are going to take me through the day is the second most challenging part.
I had such a "moment" this fashion week that I can easily laugh about now but in that thirty minute window, it was a complete disaster! This year was the first year that I was invited to attend Diane Von Furstenbergs show. I recently worked with them on their Secret Agent Bag campaign. I had confused locations so Freddie and I were up in the meatpacking district shooting this look thinking we wold have plenty of time to make our way up to the show. As we wrapped up and started walking towards the venue, it started to drizzle, I was of course sans umbrella. I slid into the nearest hotel for a quick touch up. As I walked out, I took a look at the invite to discover that I had mistaken the location and it was all the way downtown at least fifteen minutes away, in rush hour traffic…FML, right?! At that moment, it started to downpour! I'm talking wind and sideways rain downpour. Not a cab or Uber in sight! Freddie sprung into best husband in the world action and ran four blocks to find me a cab. He stuck me in it and offer I went! At this point, it was ten minutes until the show started. Fortunately shows run about thirty minutes behind schedule so I knew I had a little time however what I didn't anticipate was that the venue would be smack dab in the middle of all of the traffic. As I got out of the car (not at this point 20 minutes late) I couldn't help but notice literally twenty women running towards me/the venue with their heels in hand, glamorous dresses on – full sprint. Thank god it had stopped raining but it was still wet. For the record, I didn't resort to taking my shoes off. At that point, I couldn't tell if I had missed the show and they were running for another show or if everyone was in the same position as I was – turned out to be the later – PHEW!
As I walked into the venue, I attempted to gather my frazzled self from the uncertainty of if I was going to make it or not. The show was incredible, on another level of glamorous! Celeb packed, influencer packed, my favorite part was the very end. At the end of shows, designers normally pops out for a quick wave after the finale. As The Weekend's, "I can't feel my face when I'm with you" played, Diane made her fabulous appearance, walking and dancing down the runway, blowing kisses, singing all the way around the catwalk. It gives me chills just thinking about it. Such incredible energy, such an inspiration!
So this story actually sparked Freddie and I to have an idea! Not sure if you've seen but we've been working to create exclusive content for Margo & Me Insiders (#MMInsider). Be sure to sign up to be apart of this elite group of readers! The idea was inspired by the madness that occurred that afternoon, outtakes and bloopers! In an upcoming MMInsider email, we will be sharing our best (ok worst) / funniest moments where I look far from glamorous! It takes way more than just a few snaps to get these photos we get and there are definitely a few awkward moments in between! Make sure you sign up HERE!
Photos by Fred Cipoletti [thefeedproducts style='four']