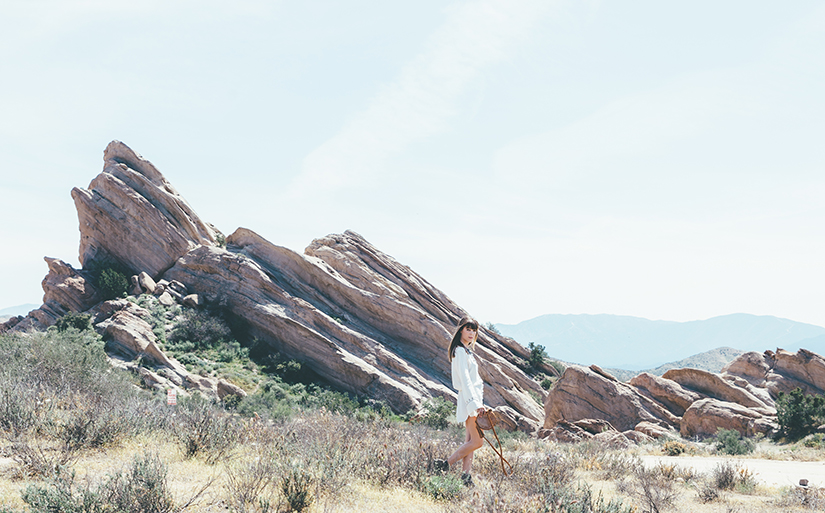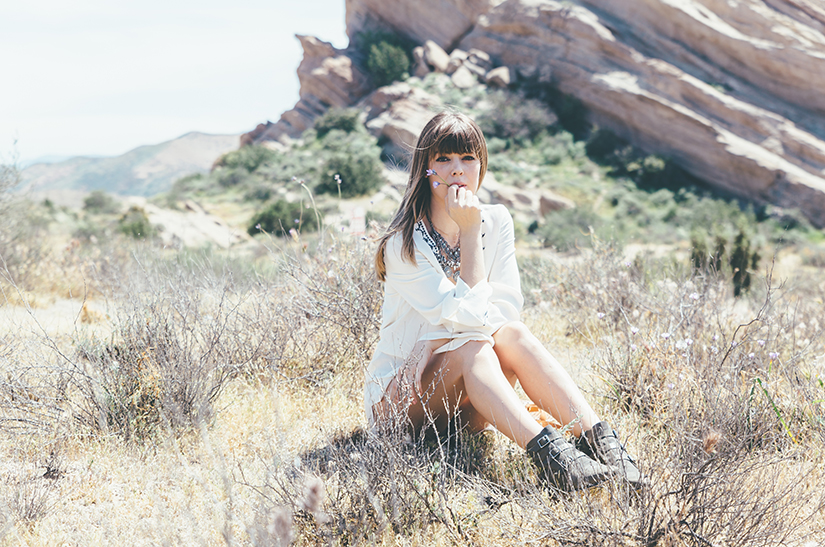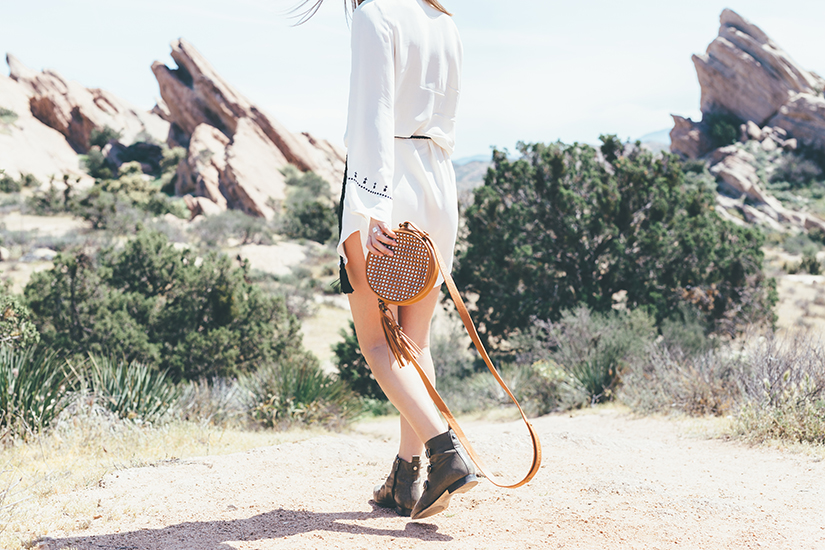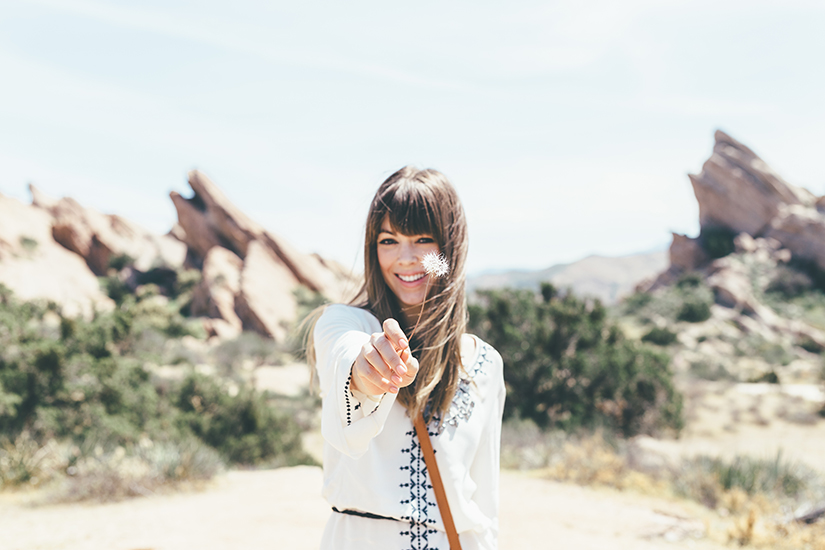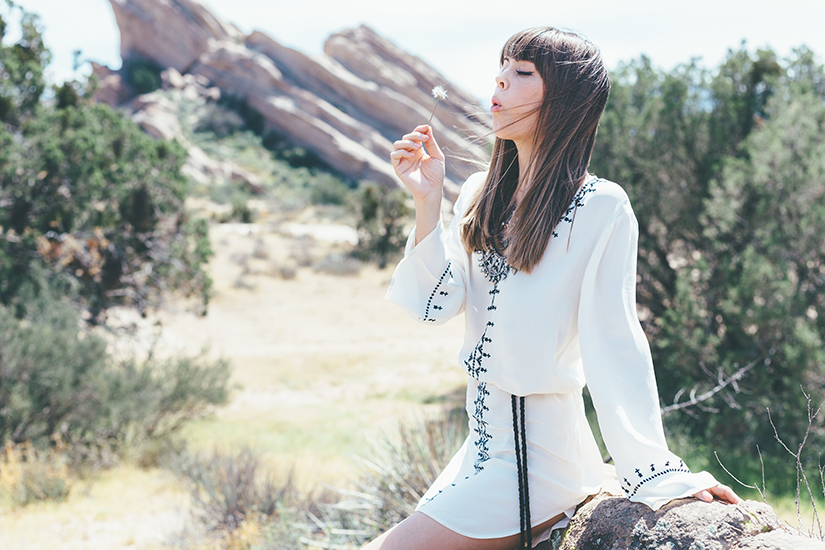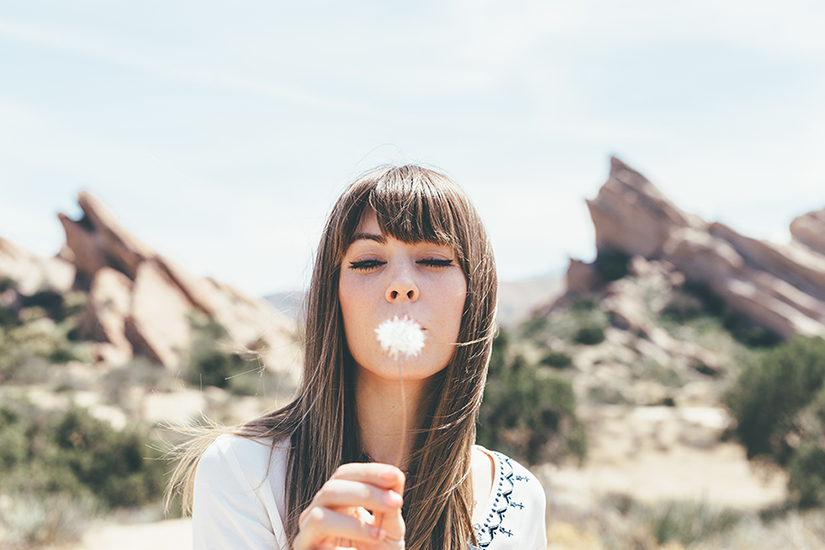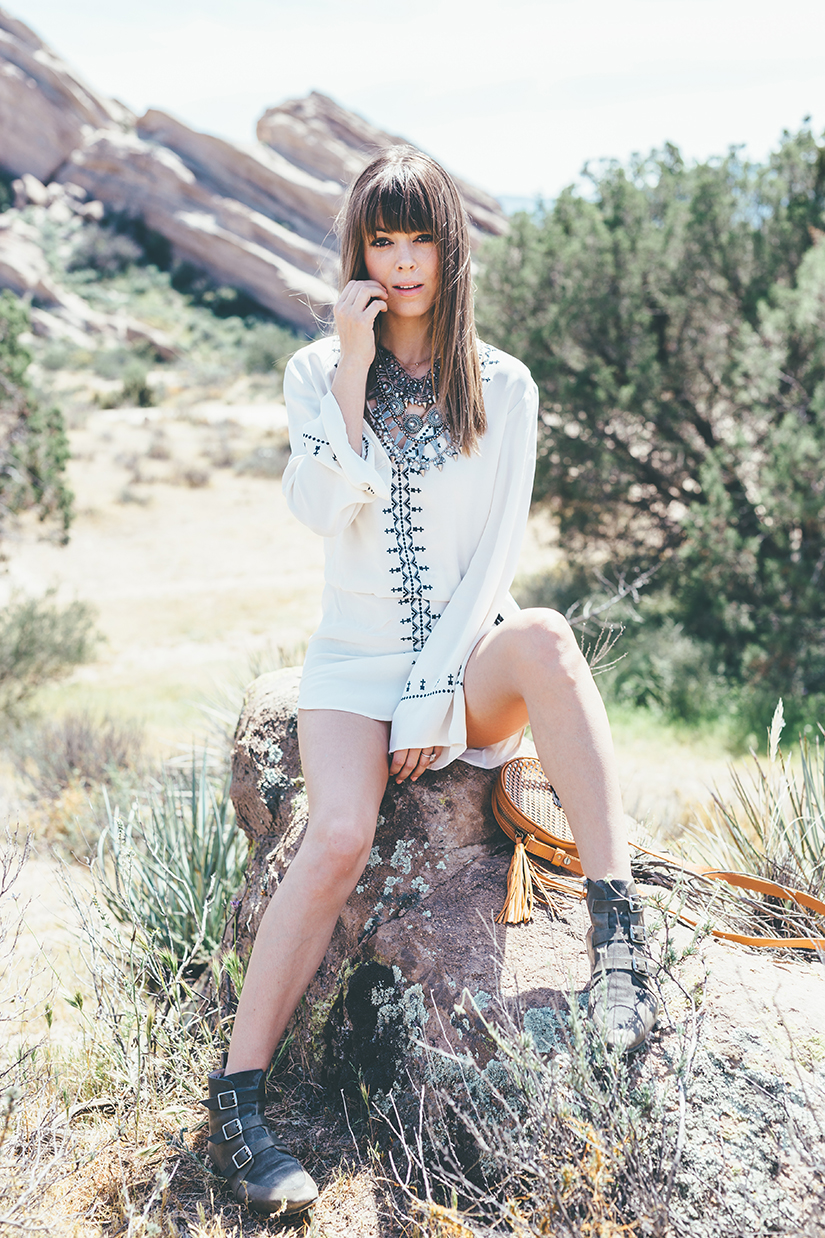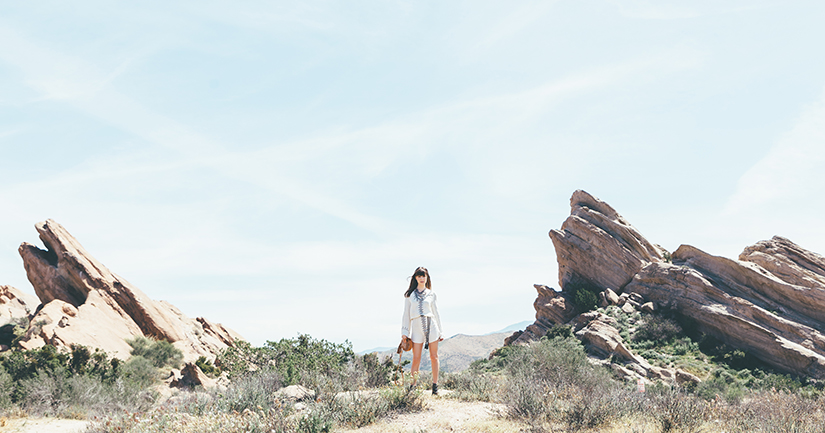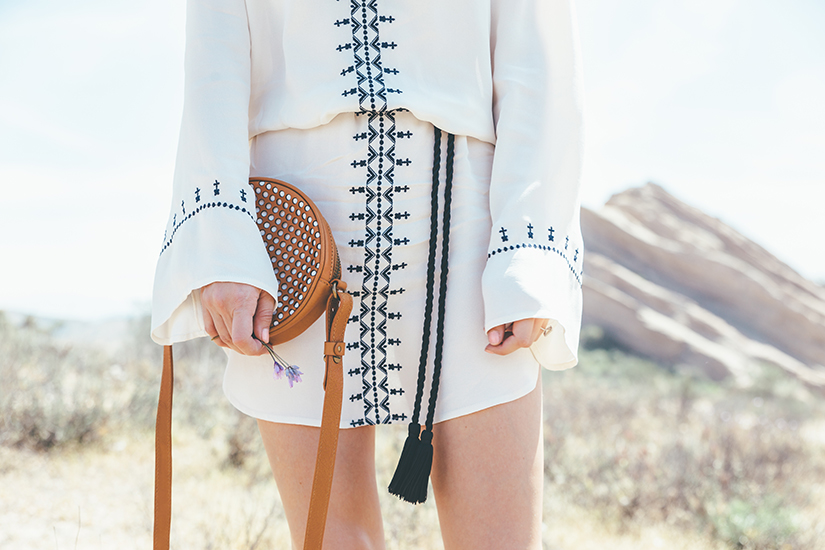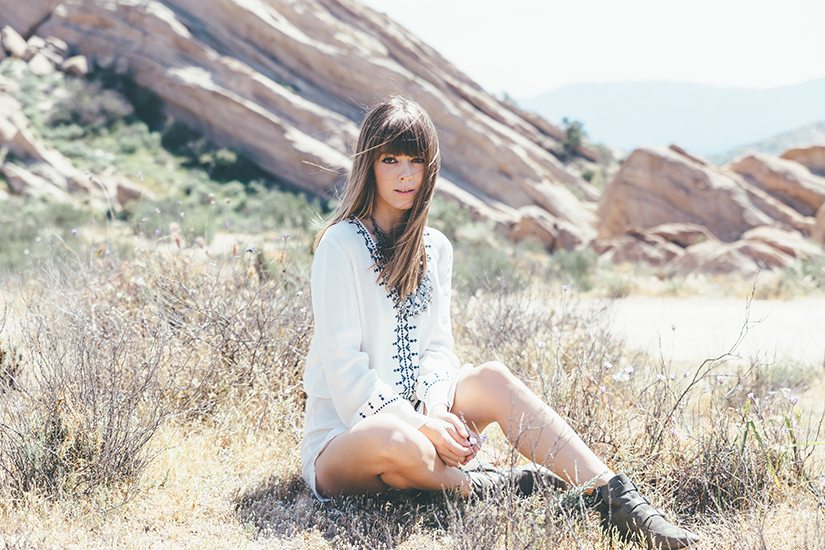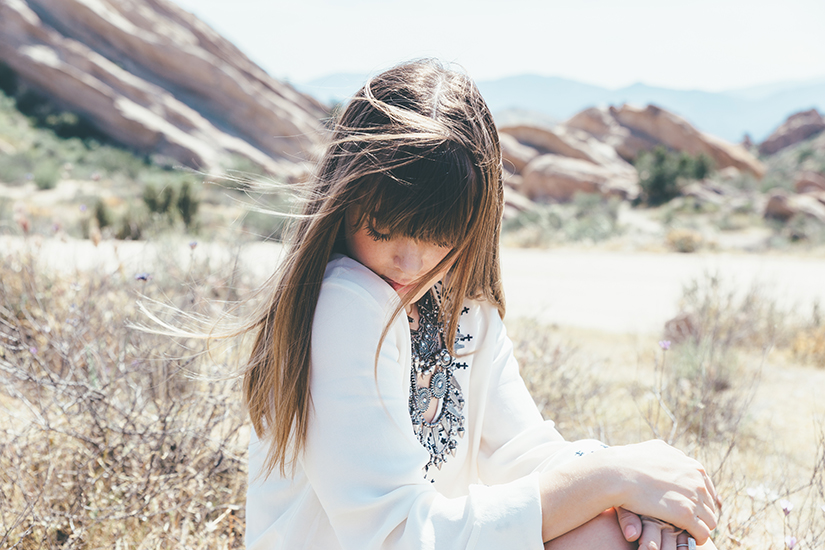 With Coachella kicking off the highly anticipated music festival season this weekend, I know you're curious about what to wear! It seams as if each year, we reach into a dark corner of our closets and dust off an old box that says "Festival"; it's contents? A disfigured flower crown, dirty fringe boots and your way to short, Levi shorts that still smell like bonfire. I don't know about you but there's only so many times you can wear the same old shit! (pardon my French) Let's face it, it's all becoming a little stale, isn't it?
Needless to say, I've been on a mission to find something a little more elevated in style. Not only for myself but to also share with you! Then it dawned on me…Cynthia Vincent! If you aren't familiar, she's literally the reigning queen of bohemian chic. I went "glamping" with her and a few other bloggers last summer, you may have seen a photo or two on my Instagram about it. From silky, richly printed textiles to buttery leather bags and statement shoes – her collection boasts only the chicest boho digs.
Our "glamping" excursion was a serious bonding experience so we thought this year, we'd all do Coachella together! This Friday, I'll be taking over her Instagram page to take you inside the festival and the chicest parties around. On Sunday, the two of us will be hosting a beautiful brunch in the heart of Palm Springs. Sip champaign and see all the other beautiful blogger babes in attendance by following along on Snapchat (@margoandme), this boozy brunch is gonna be good!
Whether you're a festival goer or not, you can still get your Cynthia Vincent fashion fix because we're also GIVING AWAY $500 for "The Festival Sweepstakes!" For your chance to WIN, sign up HERE. Plus, if you tell two friends to sign up, you'll be doubling your chances at the shopping spree! And hurry, sweepstakes ends April 9th (TOMORROW), 2015 at 11:59PM PST!
Oh! And if you still need help packing for festival season, check out todays style story on E! ONLINE, all of my must haves in one place!
Photos by Fred Cipoletti[thefeedproducts style='four']