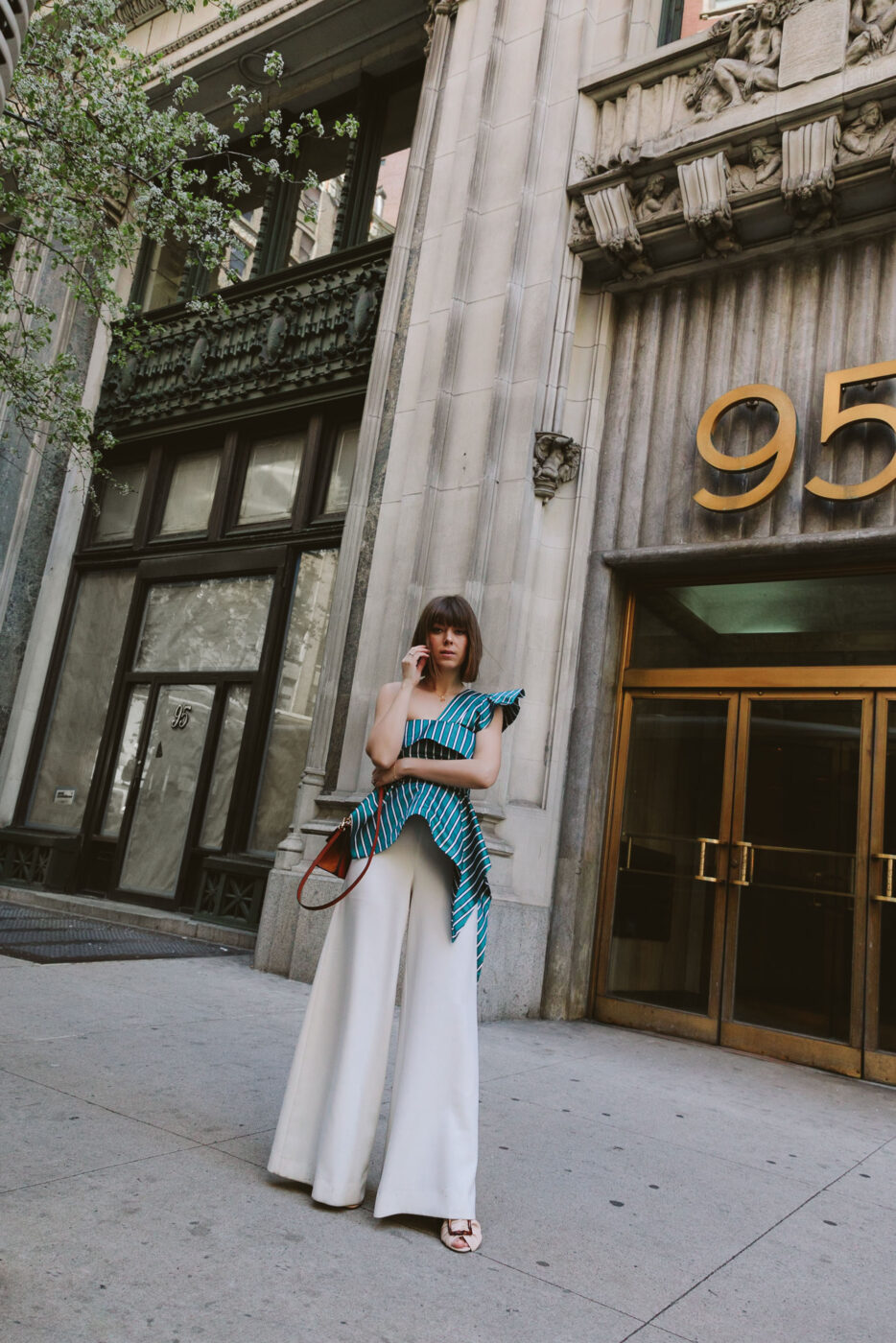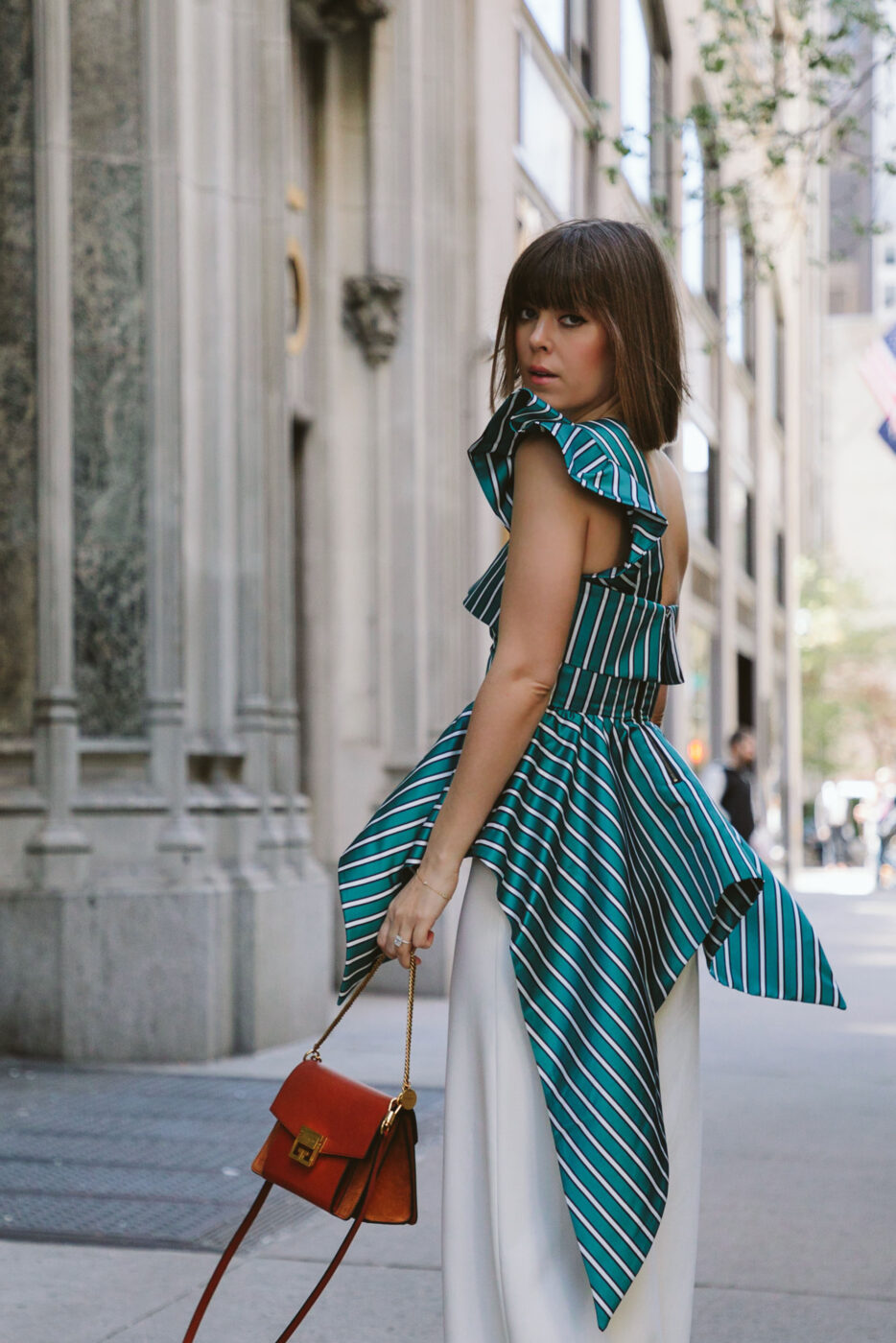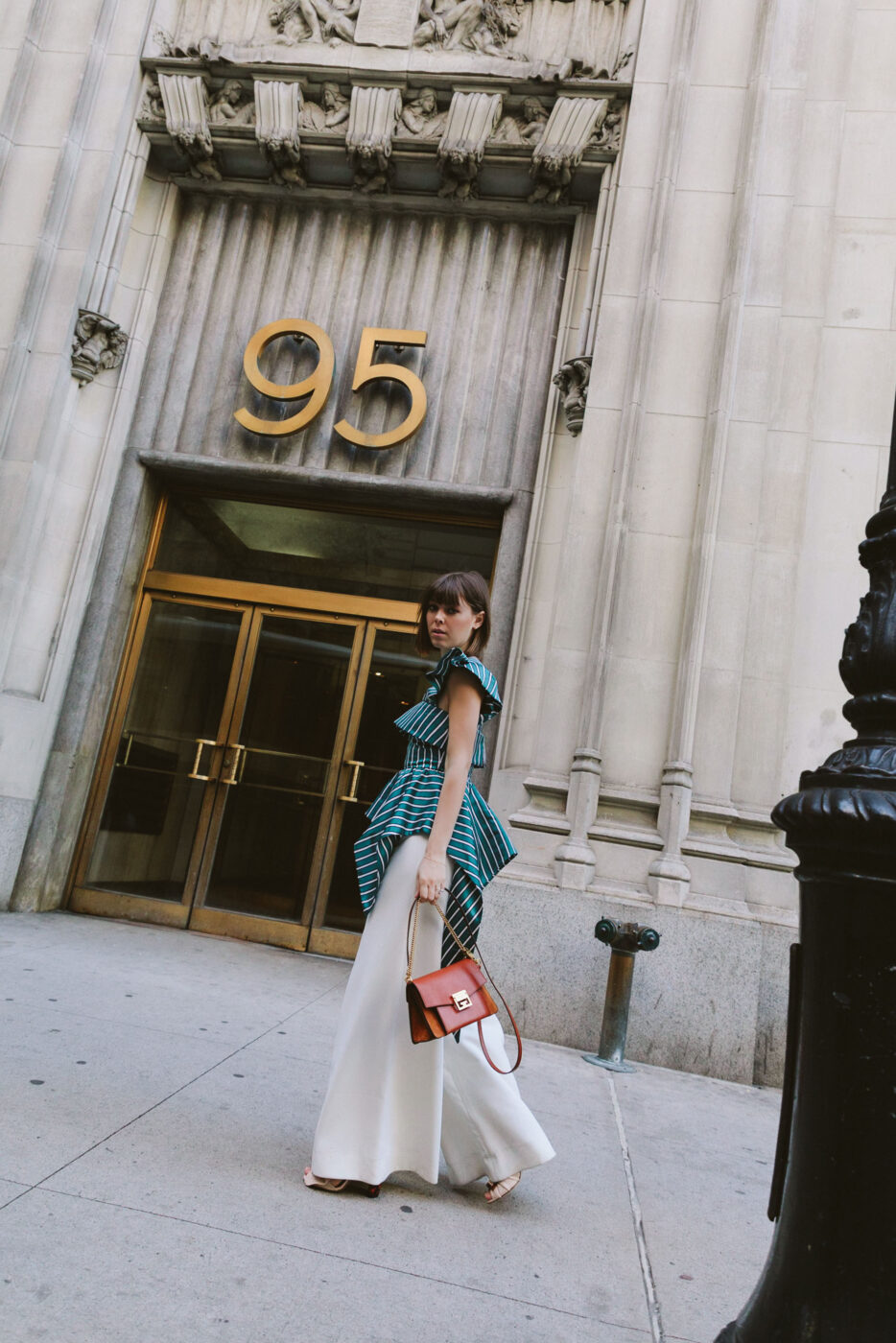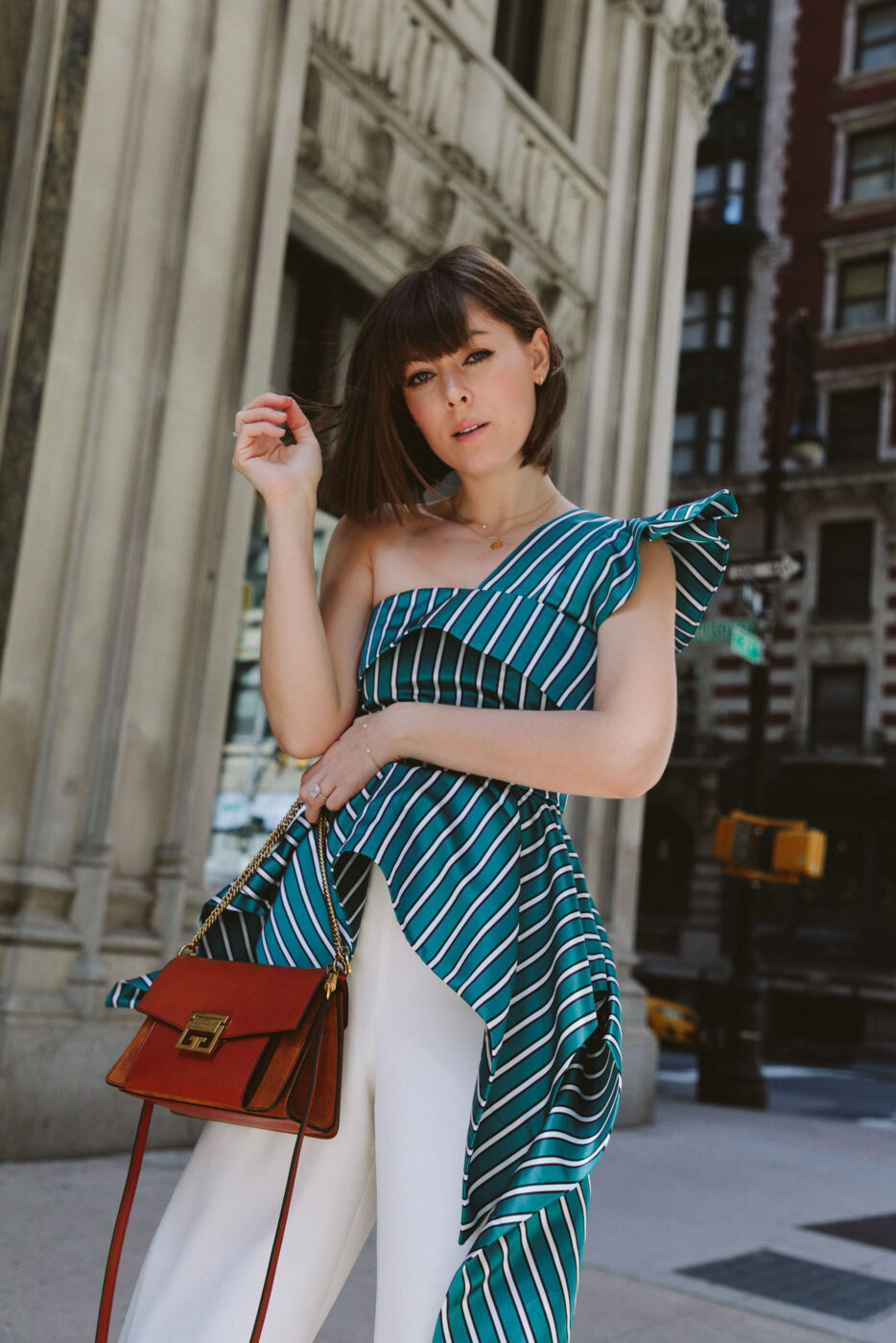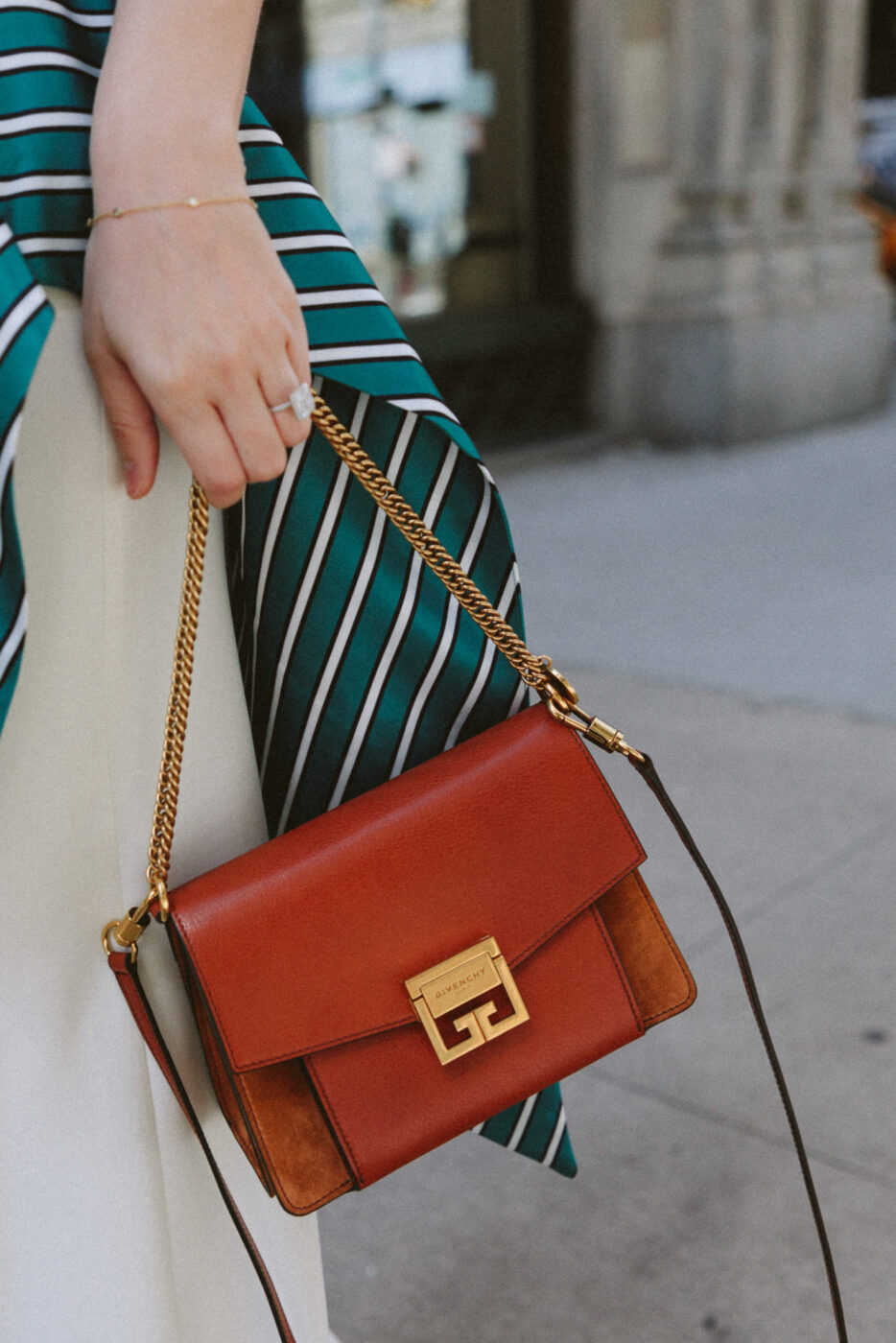 May is but days away, and we're moving full-steam into my favorite time of year. I've always been a spring girl. The blooms, the rays of sun peeking through for the first time in months, and hello, the fashion. Especially living in a city like New York, spring evokes such a radiant energy among style that it's hard not to be constantly inspired walking the streets.
Lately, as I've been taking strolls through my new city, I've noticed shades being mixed together in a way that they may not have been before. I've even been playing with mixing tones together myself. Read on for the unexpected yet underestimated color combos that I'm particularly drawn to for Spring '18.
Turquoise and apricot
Evident by my look in this shoot, I've fallen hard for this combo. Deep turquoise mixed with a warm apricot and grounded by neutrals, it's tough not to love this mix. Shopping the virtual racks at Farfetch, one of my go-to's for freshening up my seasonal wardrobe, I stopped in my tracks when I saw this one-shoulder Self Portrait number. It felt like spring in the most untraditional, fresh way, and I had to make it mine. Obviously, I couldn't stop there! With Farfetch's endless choices of swoony-worthy items, I finished the top off with a classic pair of trousers, the warmth of the Givenchy bag, and of course a beautiful accent on my feet. Farfetch, you do it every time!
Blush and brown
Blush is not groundbreaking at the moment; it's everywhere. I've been styling blush on repeat, but with a shade you might not think of instantly: brown. This combo evokes almost a '70s vibe, especially when the brown is by way of suede. Mixed with the feminity of blush, and this is the perfect combo to welcome in this adored season.
Sapphire and burgundy
Maybe the most unexpected of them all, but by no means unworthy. This combo is a beautiful mix of a traditional spring color (sapphire) and one that's usually reserved for other seasons (burgundy). But the rich hues of burgundy bring such a fresh appeal to the blue, and it takes you away from cutesy spring colors into something much more. Definitely worth playing with, my loves!
To shop more items from these color combos, look no further than my selects below.
Photos by Freddie Cipoletti.