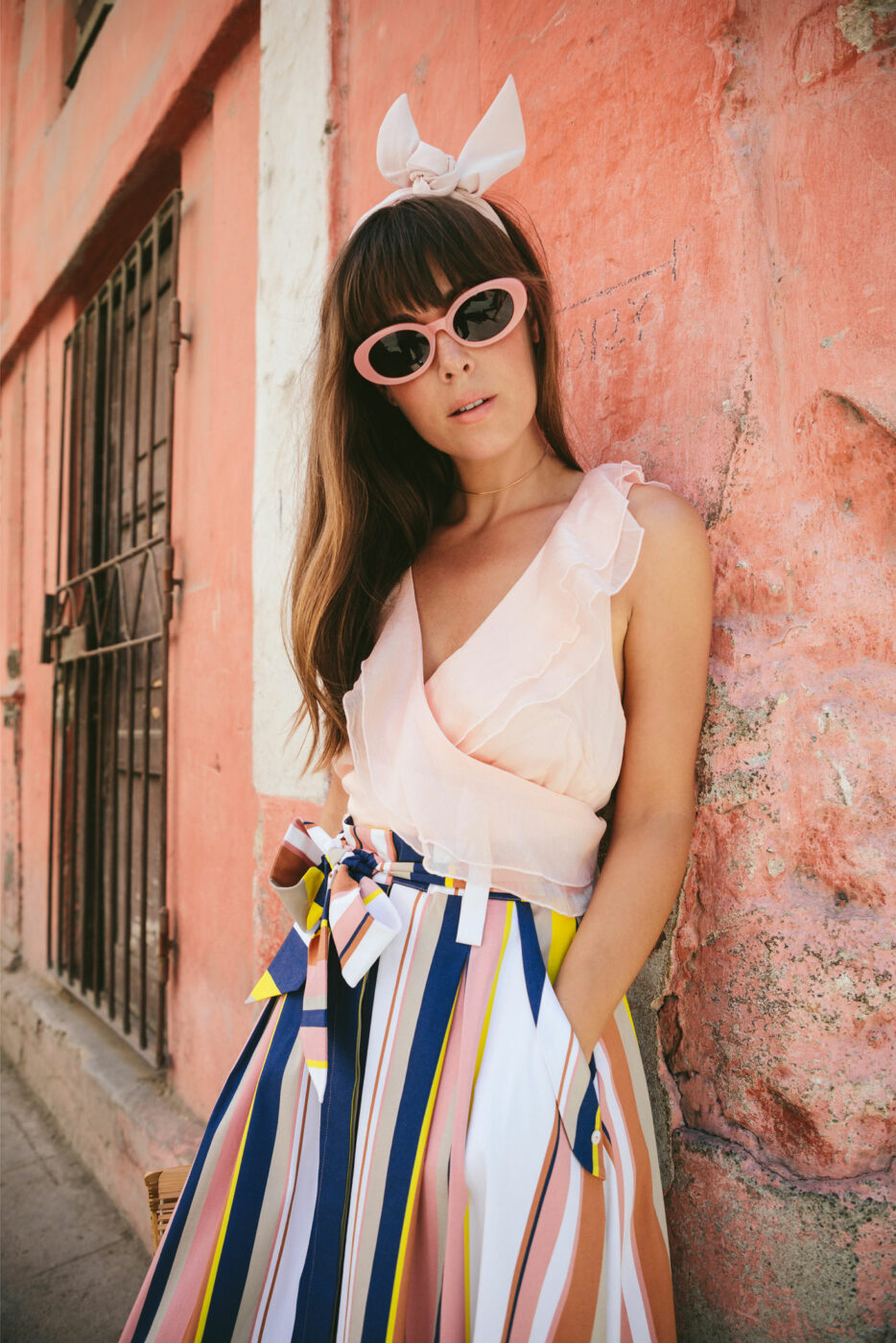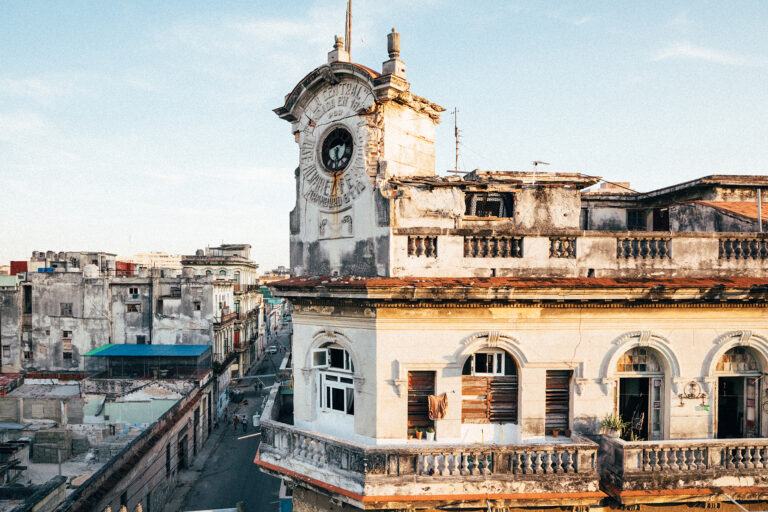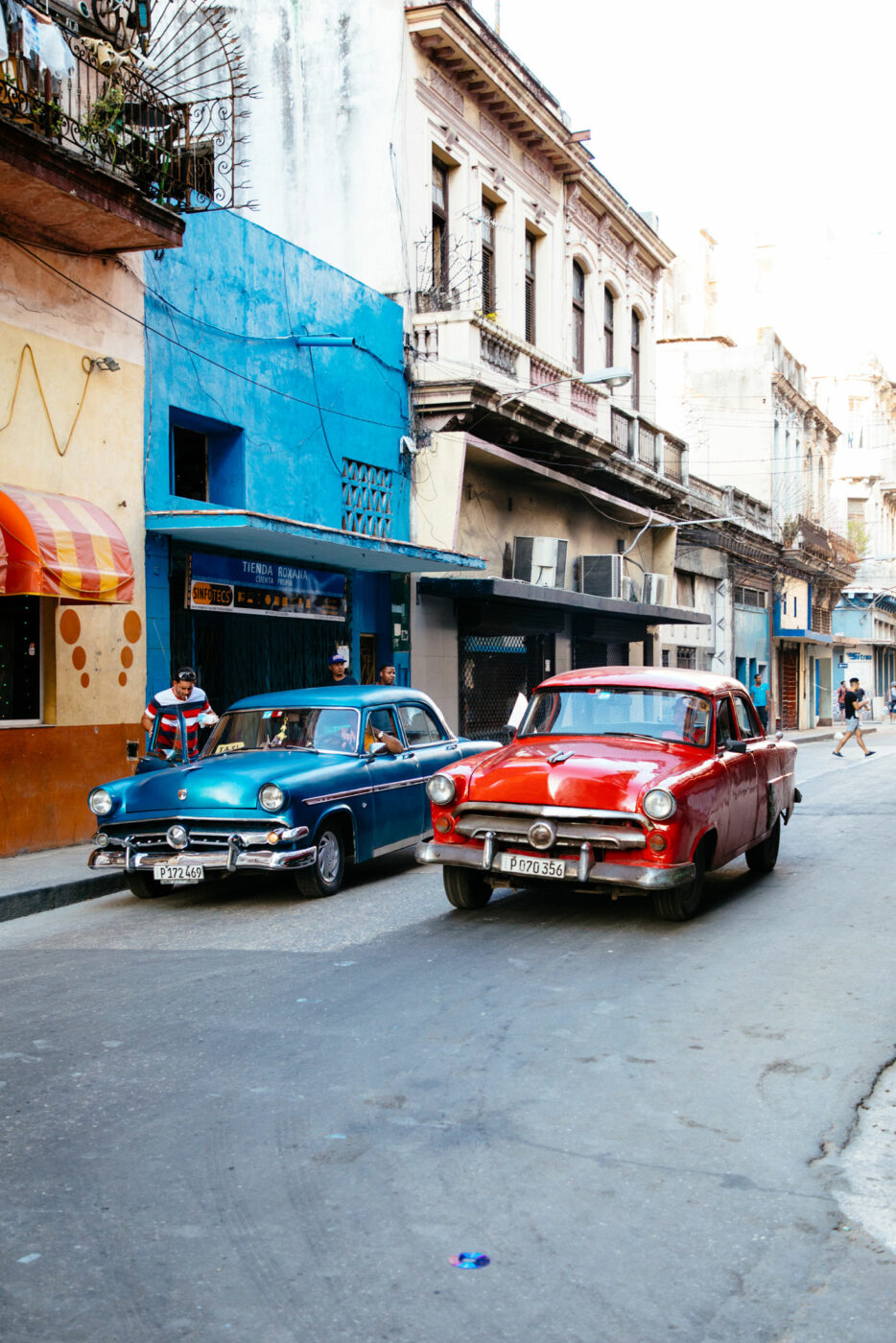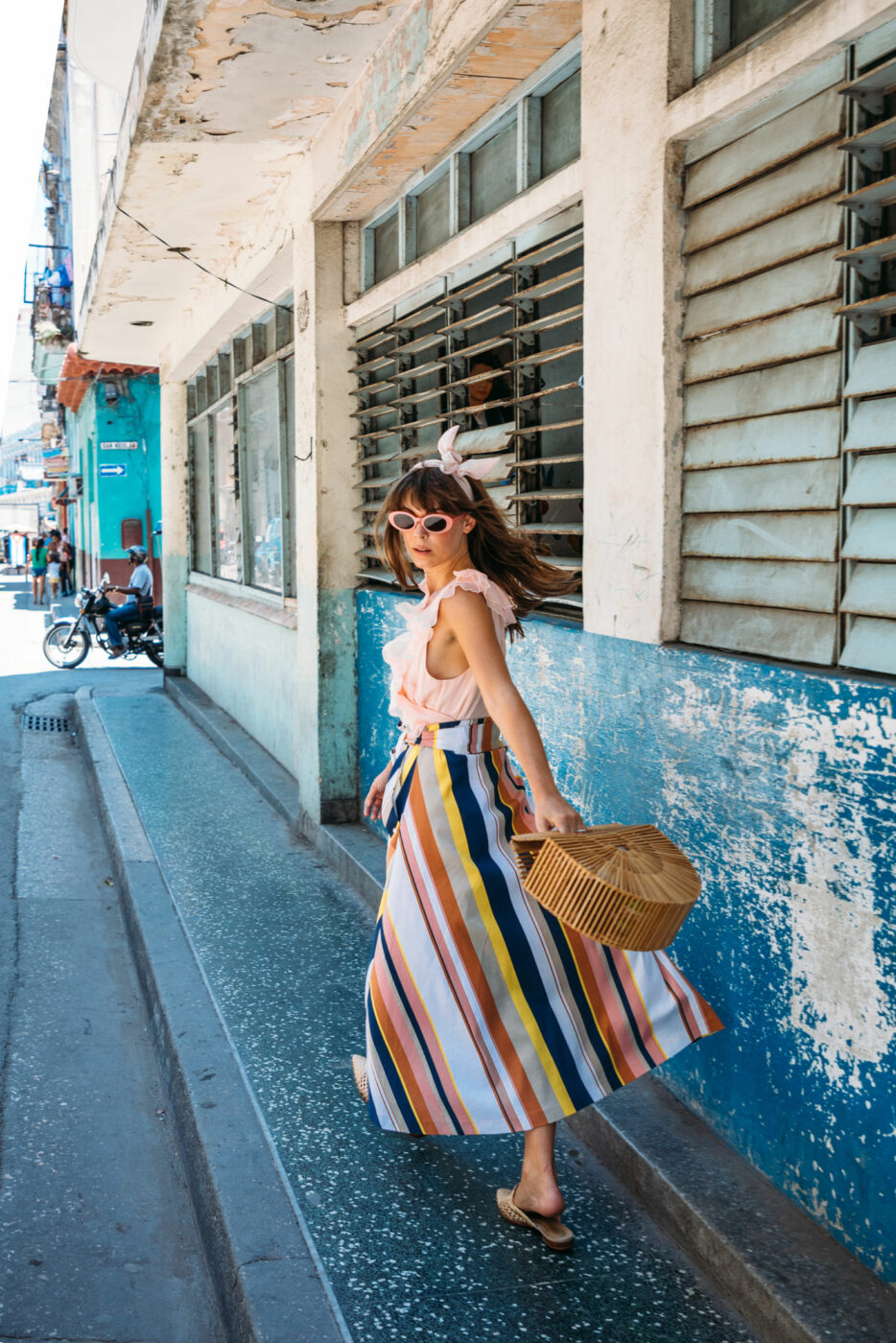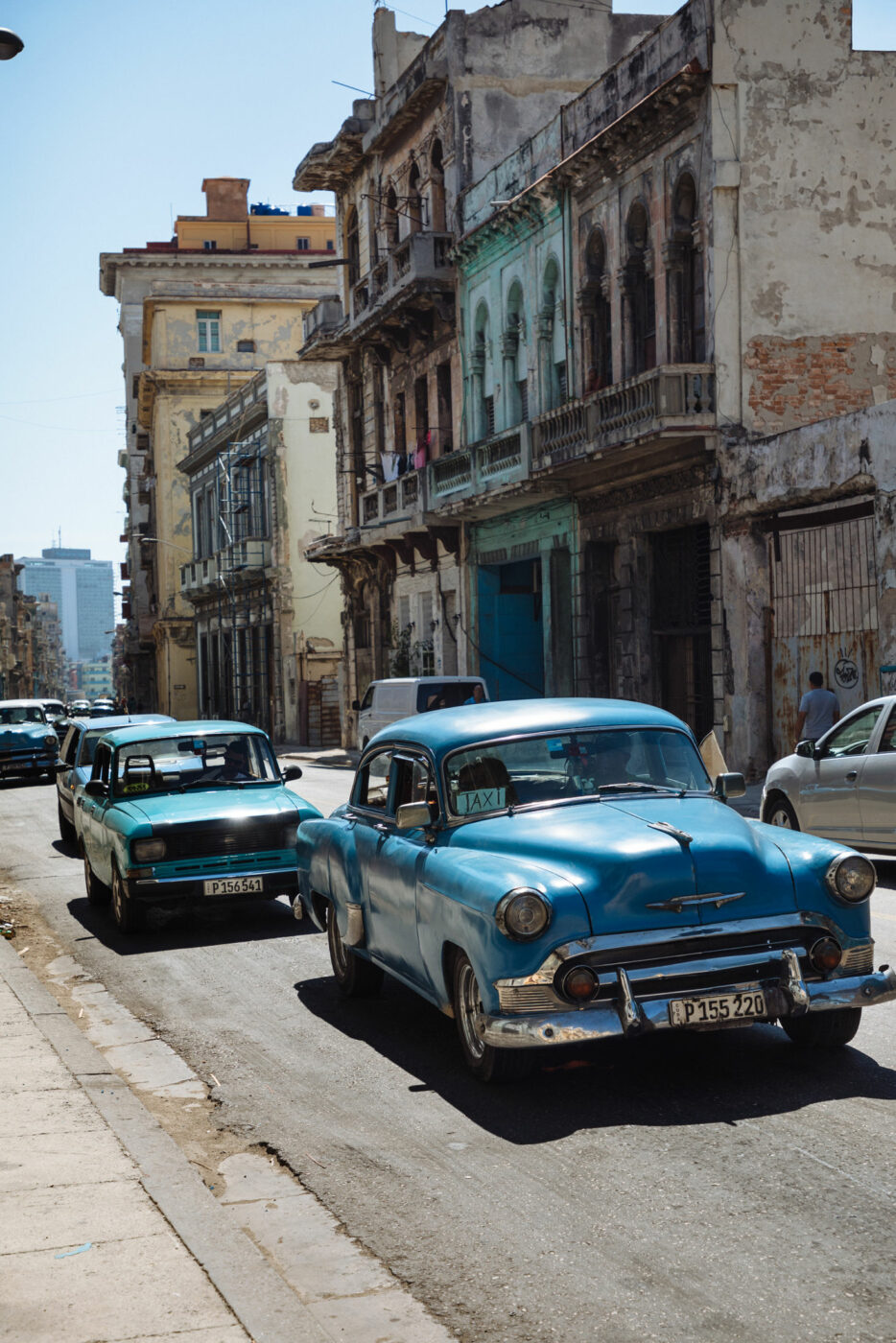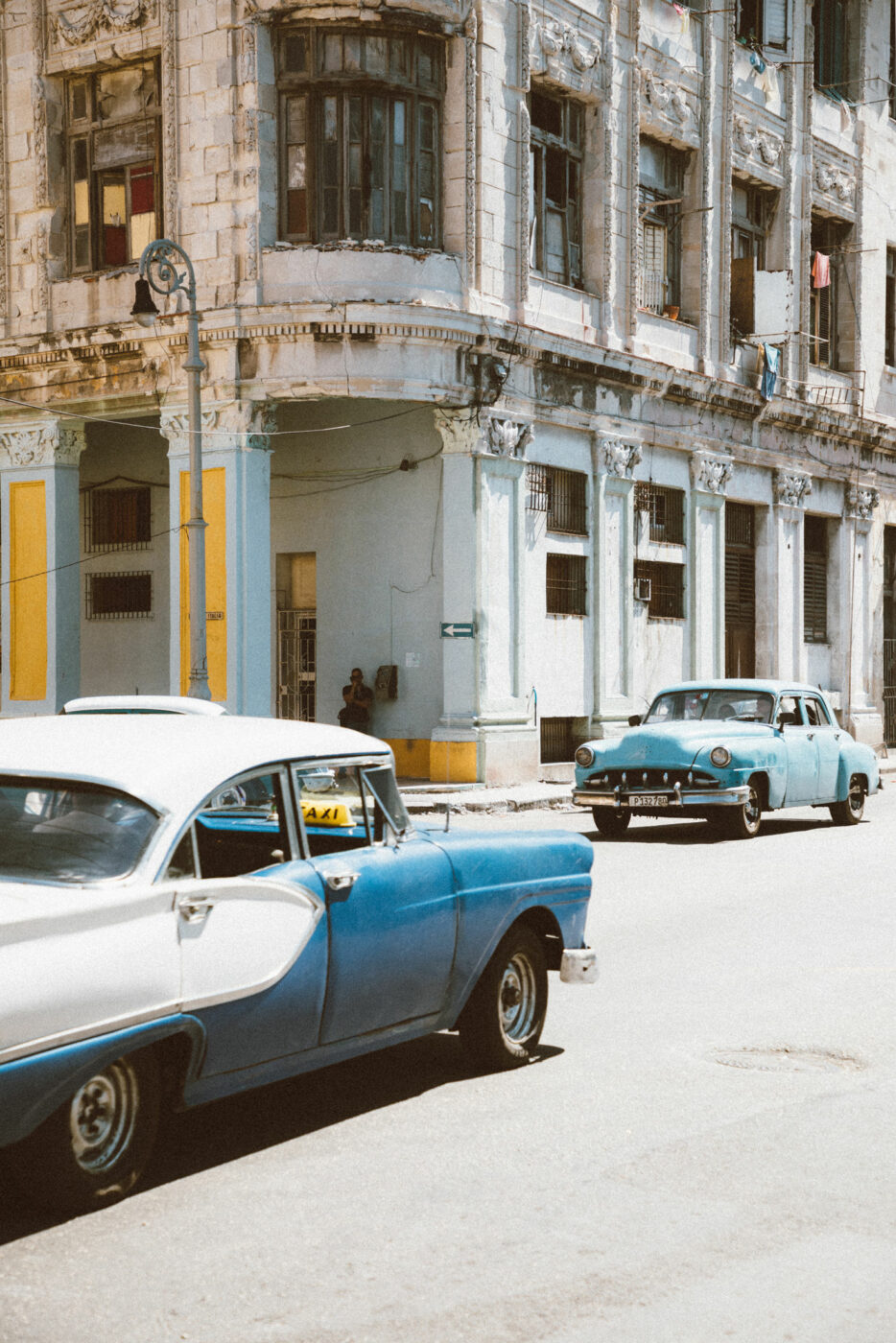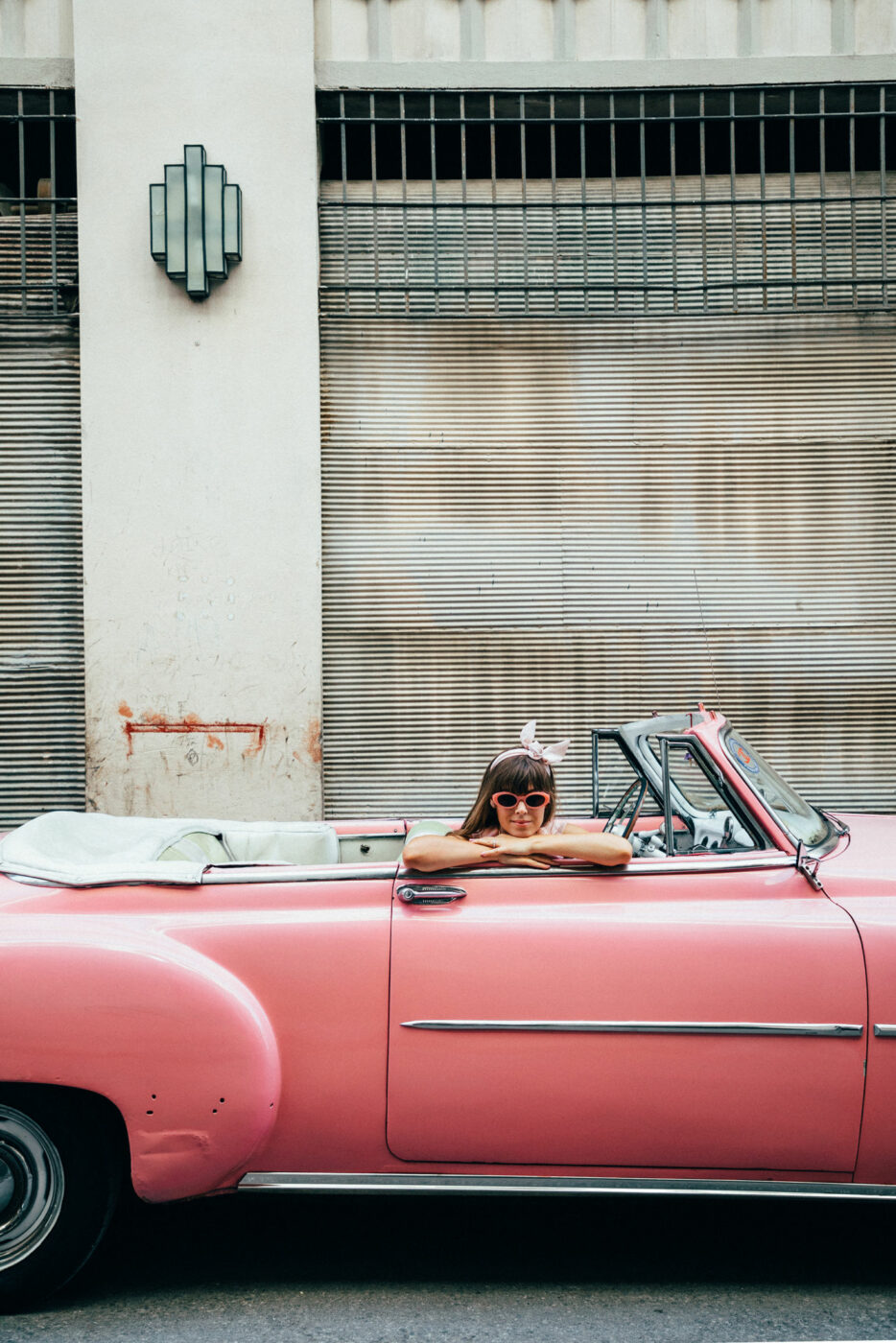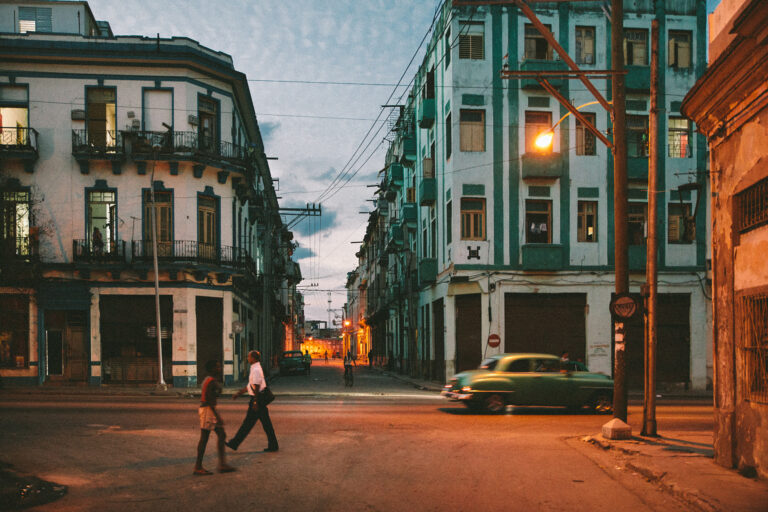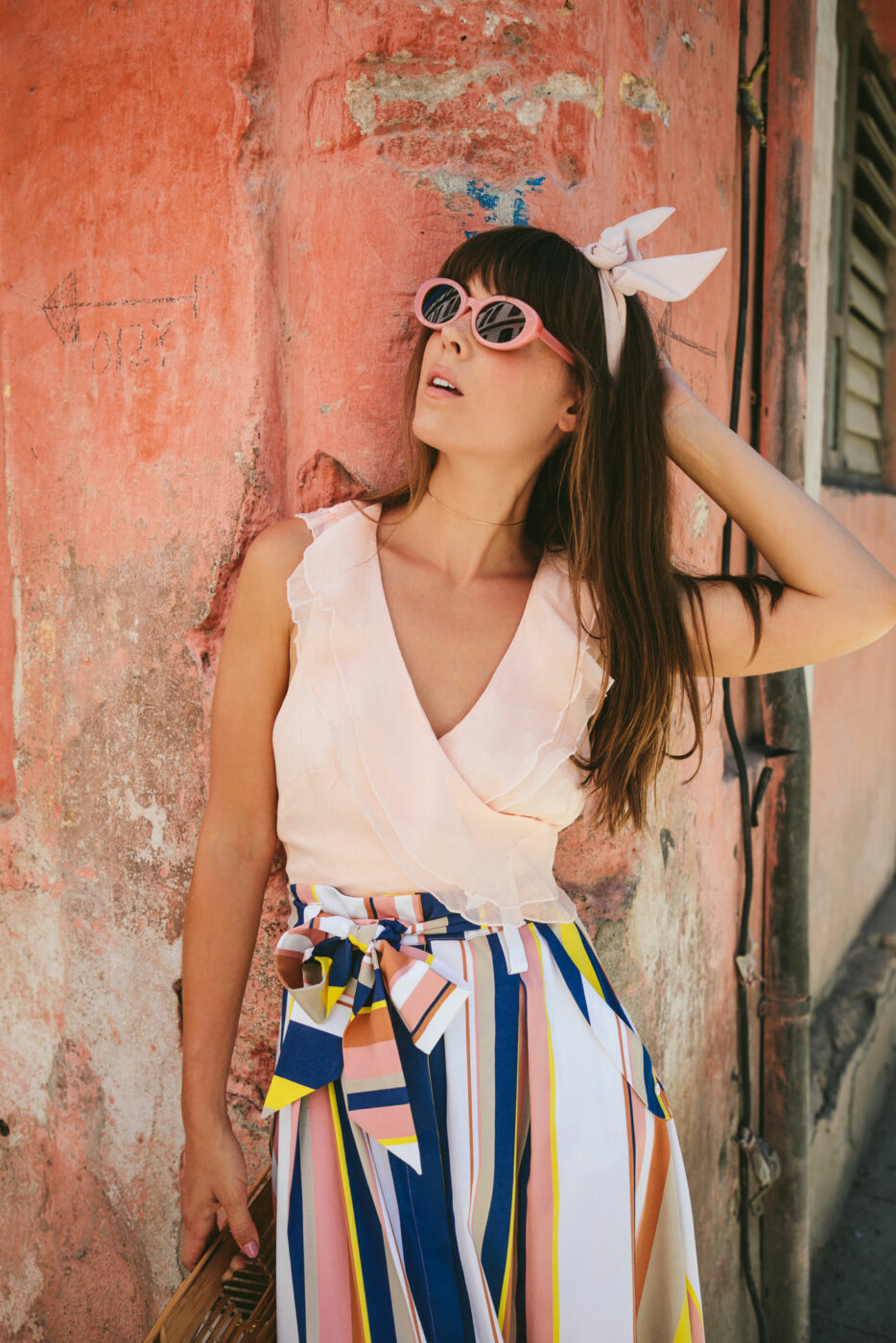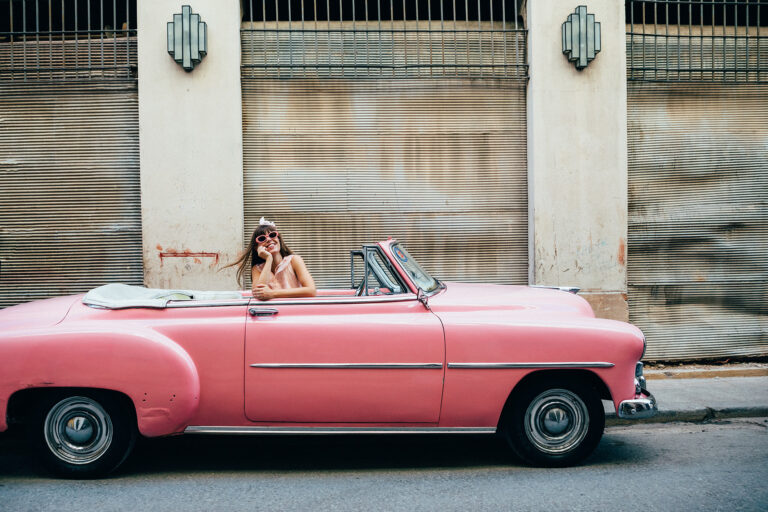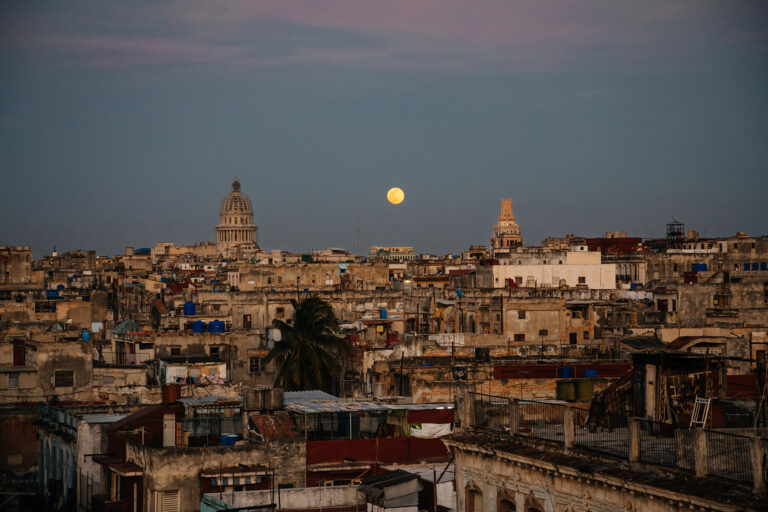 If you're planning a trip to Cuba, this might be the most helpful bit of advice you will read before you go. It's always been on our bucket list to visit, and since it's now possible to take a direct flight from JFK, we knew it was time. But I had so many logistical questions about visas, places to stay, food, wifi and currency, so I spent a few weeks digging in and getting down to the nitty-gritty so that I could share my Cuba travel guide and all of our experiences with you.
While I discovered a lot of articles online that gave me the typical tourist guide on Cuba, I wanted to share a few lesser known tips in addition to the more obvious ones. These points truly transformed our time into one of the most memorable trips of a lifetime.
HOTEL OR AIRBNB
I couldn't have been happier about our decision to stay in an Airbnb. The hotels are offensively overpriced, and often the rooms are small, dingy and outdated. Since tourism is new in Cuba, Airbnb is an amazing way for families to generate additional income. Their reviews and reputation on the site are gold, so they treat you like family! Our host cooked for us every morning and cleaned up the apartment every day. It was nice having them there; it made the experience feel so much more authentic. When booking, make sure you read reviews and don't ever book an Airbnb that has less than five reviews.
PARTS OF TOWN
There are two main parts of town: Habana Vieja and Vedado. Habana Vieja, or Old Havana, is a great place to stay if you don't mind a lot of noise and tourists. It's the central part of town that everyone visits because of its 19th-century style, and everything is within walking distance. We opted to stay in Vedado which is made up of more houses, and there are fantastic Airbnb options! You'll need to cab it into Old Havana but I really loved staying there because it felt more authentic. In my opinion, Old Havana is already starting to feel too touristy.
PACKING FOR CUBA
When it comes to packing, bring a carry-on only. I heard nightmares from friends that luggage often doesn't arrive or arrives days later. I managed to fit five days into one roller carry on and one large "personal item." Don't forget to pack bug spray! Products like this are not sold in Cuba, so pack any toiletries you can't live without. I also brought pocket Kleenex with me because most bathrooms do not have toilet paper. Be sure to pack a bunch of snacks like nuts and Cliff bars because depending on where you are staying, food is harder to come by than you think, and there's lots of walking involved, so you need to fuel up. If I didn't have these snacks with me, I would have been extremely hangry the entire trip.
ZIKA
A lot of you wrote me asking about Zika. While I am not a doctor, I can share with you what my doctor shared with me. Since Freddie and I do want to have babies in the next year or two, I was concerned about getting bitten. From what my doctor said, if you get Zika, it stays in your system for six months and you can test for it before you start trying. If you start to see side effects; rash, fever or yellow eyes, you can get tested sooner. However, your body should naturally try to fight it off. So if you're "trying" at the moment, it's probably not the best idea – is what my doctor told me. I covered myself in bug spray every day but I was surprised there weren't as many mosquitos as I thought there would be.
CUBAN VISAS
When flying from JFK, you can fly direct on JetBlue. When you get to the airport, there is a special check-in downstairs near the baggage claim where you can buy your visa for $50 at the same time that you get your boarding pass. They give you two visas; customs takes one when you depart for Cuba and one when you leave Cuba. It's crucial not to lose the second half or you will have to go through hoops to get authorities in Cuba to sell you a new one. A friend of mind flew from Los Angeles and used this website to buy hers – it took five days to receive in the mail so be sure to order in advance. When stating the reason for visiting Cuba, select the "People To People" option, which means you're there to experience the culture.
6/16 UPDATE: Due to recent political developments, there are new, stricter policies and restrictions in place since this article was published. The most informative article I found on the new regulations is this NY Times piece which states that US residents may no longer travel on people-to-people visas. These are now permitted solely for groups and must be organized by a licensed tour operator.
CUBAN CURRENCY
There are two currencies in Cuba, the Cuban Peso and the Cuban Convertible Peso (CUC). As a tourist, you are only allowed to use the CUC. If you're getting change, make sure you're receiving CUC's back, not pesos. Unknowing tourists often get ripped off this way.
CUBAN CURRENCY EXCHANGE
There's a lot of talk about this coming from the states. Many sites and people will advise you to exchange your dollars into Euros or Canadian Dollars first, then when you get to Cuba, the exchange rate will be lower than it would for the dollar. After each exchange rate, it's not really saving you that much at all, so we didn't bother to do this. We brought American Dollars with us (which some restaurants accepted) and exchanged at the airport. When you arrive in Cuba, there are five different Currency Exchange stations. If one line is long, go upstairs to Arrivals where there are more Currency Exchange stations with shorter lines. You can also change money in hotels, but the exchange rate often isn't that good.
HOW MUCH MONEY TO BRING
I think this was everyone's biggest bit of advice to me when we were planning our trip, "Bring more money than you think you will need." No one accepts credit cards, and because we're so used to using a card, it's easy to underestimate how much cash flow you actually spend. We brought $1,300 cash with us for five days for two people and exchanged $500 at the airport. One nice dinner, four taxis and six mojitos later, we'd run through that in just two short days. It was then we realized we needed to budget ourselves each day. By budgeting, we made it last but we did end up using it all.
GETTING INTO HAVANA
One will notice the old cars off the bat, but they're rarer to come by than expected. From the airport, legal transportation is a yellow checkered cab – the 1950's independent cabs are not allowed to pick up or drop off, so your best bet is to wait until you get into Old Havana to ride in one. For the yellow cab, it's $25 CUC to get into central Havana and about 20 minutes. Don't let anyone charge you more than that.
GETTING AROUND IN HAVANA
Probably the best piece of advice I received was to download the Galileo App. It's an offline vector map that you can download before your trip. It's pre-programmed with everything you can imagine, want or need. You can search offline, find results instantly and it will seriously be your saving grace when there. There were a slew of restaurants and spots that we wanted to visit, and while Verizon said we'd have data, we didn't. Unless you enjoy using a paper map to get yourself around, definitely download Galileo. It pin-points where you are and tells you which direction to go while in airplane mode. Mind blown.
TAXIS
Most of the old cars you see are indeed taxis! They congregate in the center of Old Havana in front of the Capitol Building. Great for photos! It makes it easy to select which color you want for the day. Practice your negotiating skills here; they definitely try and up-sell you.
FOOD SCENE IN CUBA
When you're not in Old Havana, there are little to no signs indicating that something is a restaurant or that they sell food. You will see a lot of open doors that look like someone's cooking out of their home, but these are called paladares. Most of the time, you can go in and purchase food and water or sit down for a meal. The food there is usually sold by carts. Men and women sell fruit, vegetables, churros and tamales by food carts around the city. It was our best bet for food a lot of the time, and the fruit is perfectly OK to eat – some of the most delicious mangoes I've ever had!
WHERE TO EAT IN HAVANA
As for the restaurant scene, it's noticeably up and coming so there aren't a lot of options – which means the restaurants book up fast. I would highly recommend making reservations a week or two in advance. They traditionally have two sittings; one at 7 and one at 9. We opted for 9 most of the time, so we didn't miss sunsets. Here are a few places we ate at and loved!:
La Guarida | A dinner must! Definitely need a reservation.
Sia Kara Cafe | After dinner, head here and grab a table in the back. Best for live music and delicious cocktails.
La Terraza | Best BBQ in town
El Dandy | For breakfast or drinks after dinner.
Restaurant Floridita | Hemmingway made this place famous for saying they had the world's best daiquiri.
Sloppy Joes | Another Havana must, as classic as they come for an afternoon spritz.
Casa Migles | A cute hole in the wall known for their Swedish meatballs. Weird, I know, but super delicious.
Bar Monserrate | Consider this another bar to stop at for a refreshing Mojito.
Fabrica de Arte | A fantastic night scene full of live music, art, and dancing. They are open Thursday to Sunday, 8PM – 3AM and it's $5 CUC per person which includes two drinks.
THE PEOPLE
One of the friendliest and most kind cultures I've ever encountered and also super helpful! Not a lot of English speakers so make sure to brush up on your Spanish.
WIFI + DATA IN CUBA
Before leaving, I called Verizon, and they promised service and data in Cuba. Upon arriving, however, this was not the case. I had no data but could call out; texts would not send either. If you want wifi, you have to buy a wifi card from a hotel lobby for $5 – $10. Most of the parks have wifi – notice all the people at the parks sitting on their phones. Or just sit in the hotel lobby if you need to use it.
DAY TRIPS
Viñales | We didn't have a chance to visit but heard it's an amazing day trip to the rural countryside known for its tobacco farms and limestone hillsides. It's about two and a half hours and a $200 round trip.
Megano Beach | About 30 minutes from Havana, this beach-side escape is the perfect place to enjoy a cerveza in knee-deep, crystal blue waters as far as the eye can see.
Vedado Beach | Another spot we heard was a must but didn't have the time to visit. About two and a half hours from Havana, the beaches are supposed to be breathtaking!
Partagas Cigar Factory | For the cigar aficionado, this is a tour that's worth taking, and it's just in the center of town so no need to go to the countryside to see how they make cigars.
SURPRISES
When you're walking the streets, there was something a bit "off" that took me a few days to identify. There are no cars! The only cars on the road are taxis so when you walk the streets, you can just walk down the center. When you're not directly in Old Havana, there are no cars parked on the side of the road or driving. It's incredible!
How dilapidated and rundown everything is. Buildings are falling apart in front of you and locals chose to talk in the center of the street instead of under buildings because they're known to fall on people.
If done right, it's a very romantic city.
I didn't expect the air quality to be so bad. At times it was a little hard to breathe. I think because the old cars omit so many fumes and there aren't regulations on things like there are elsewhere in the world.
Some restaurants take American dollars if you're in a cash crunch, just ask.
Photos by Fred Cipoletti