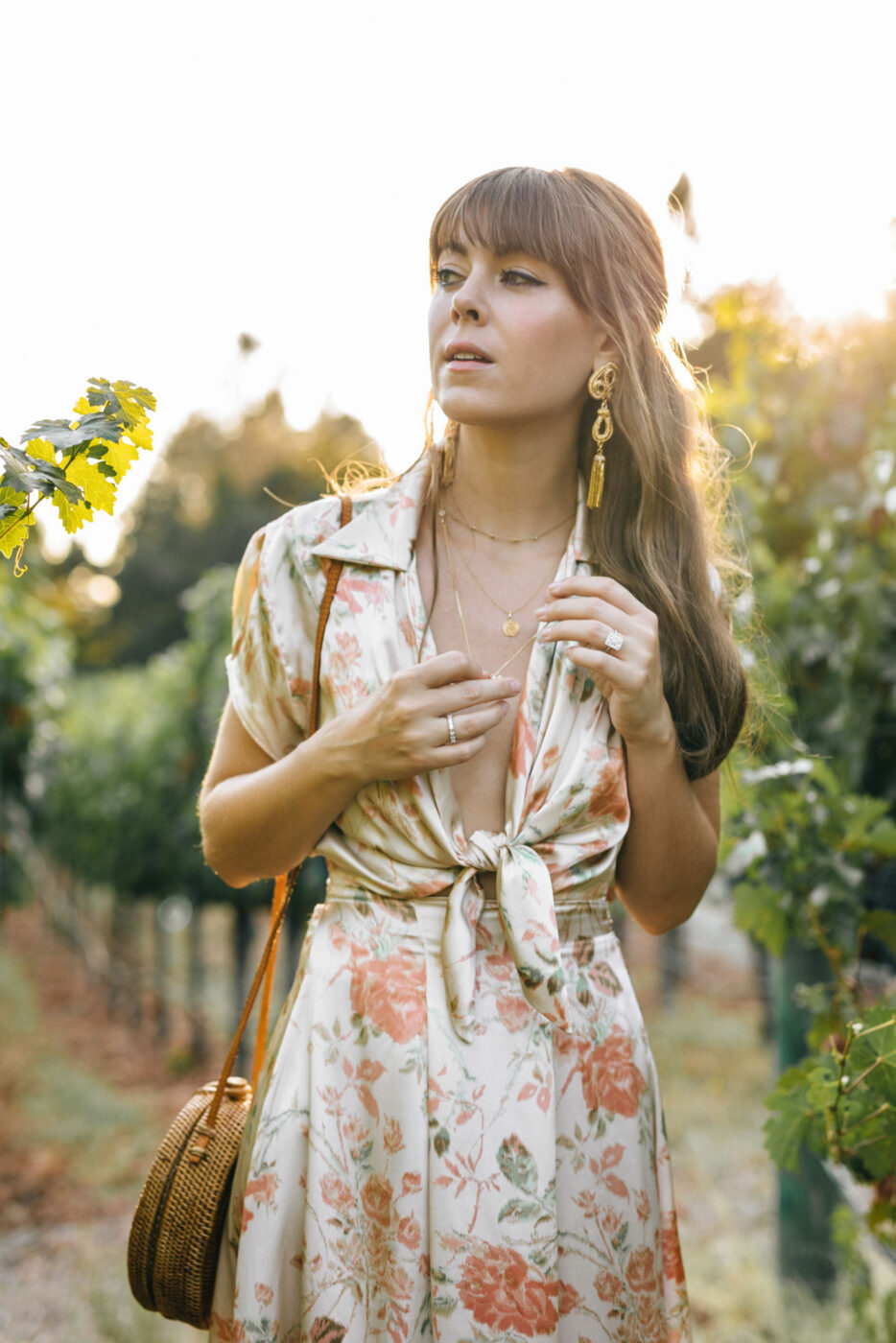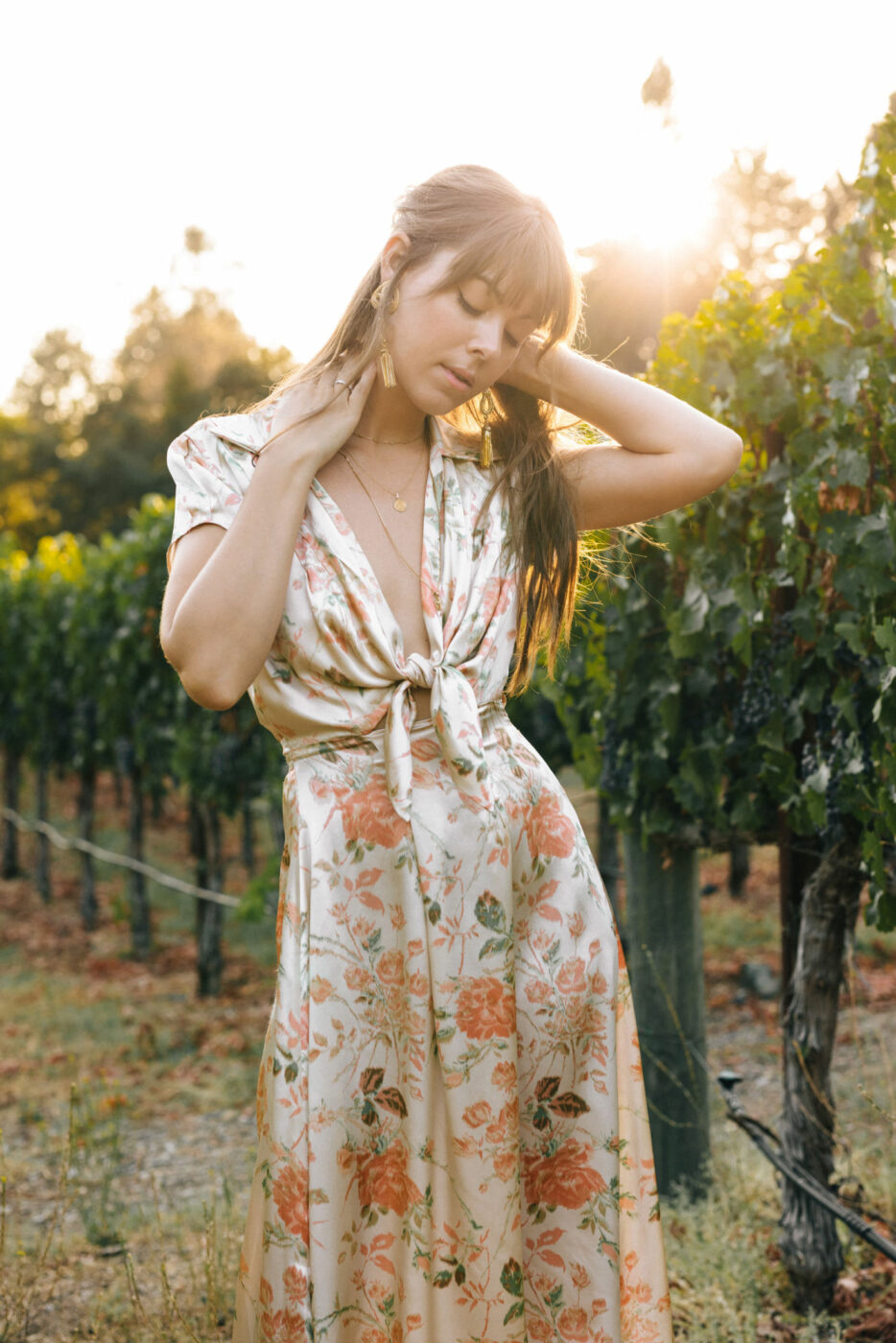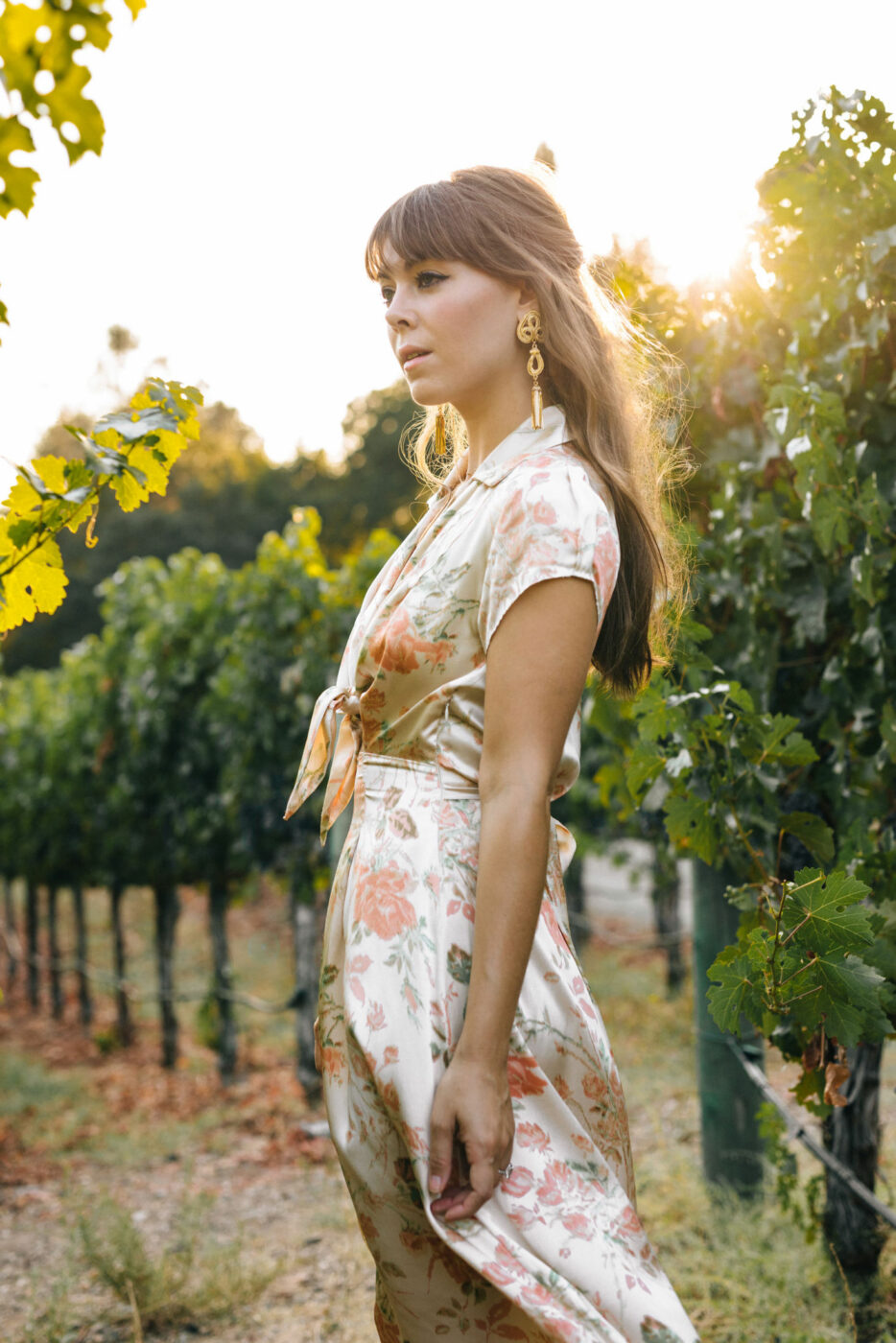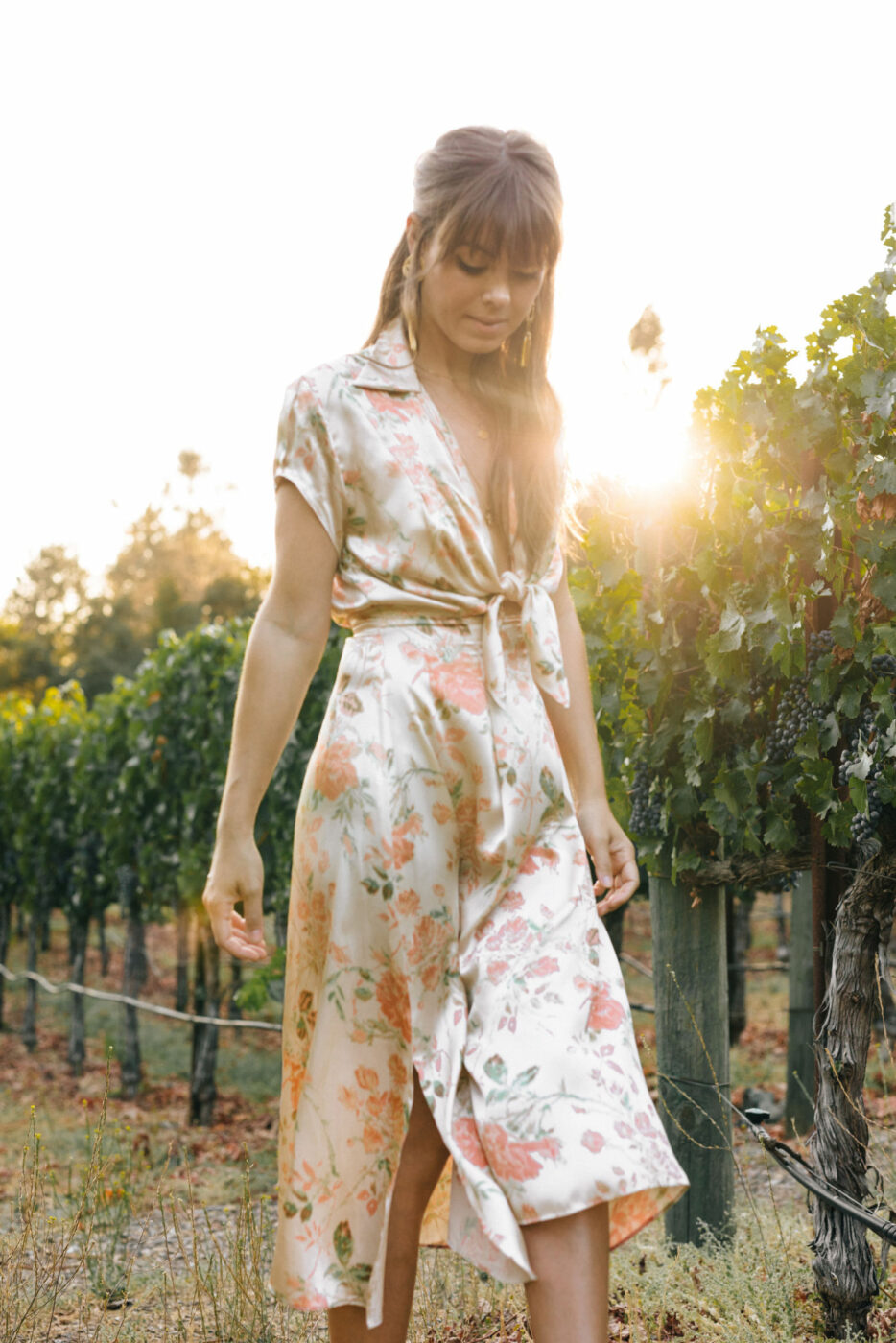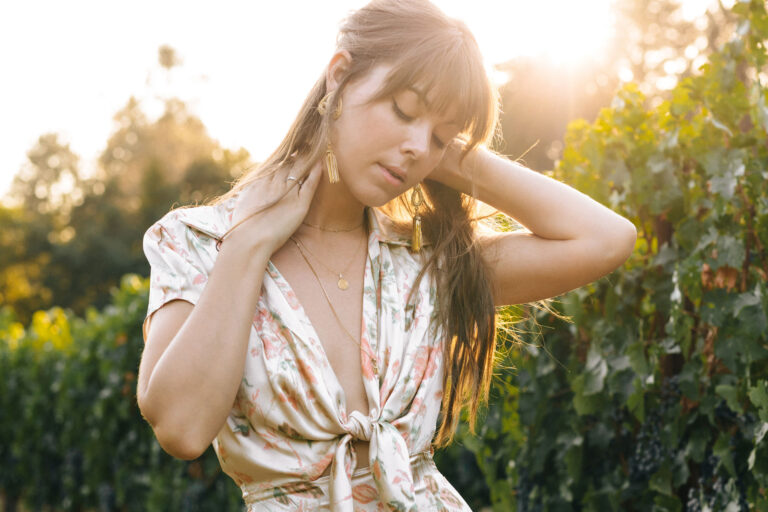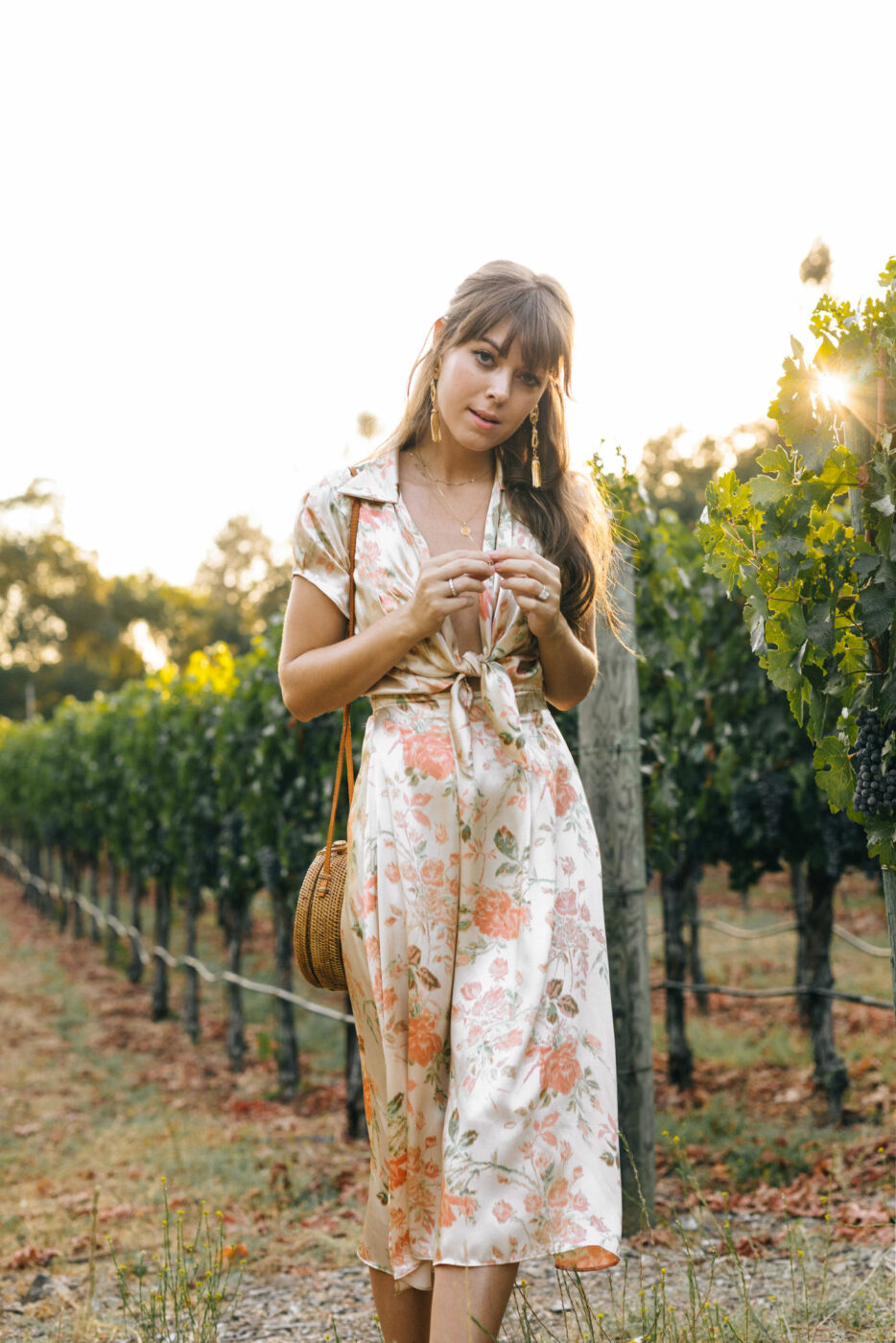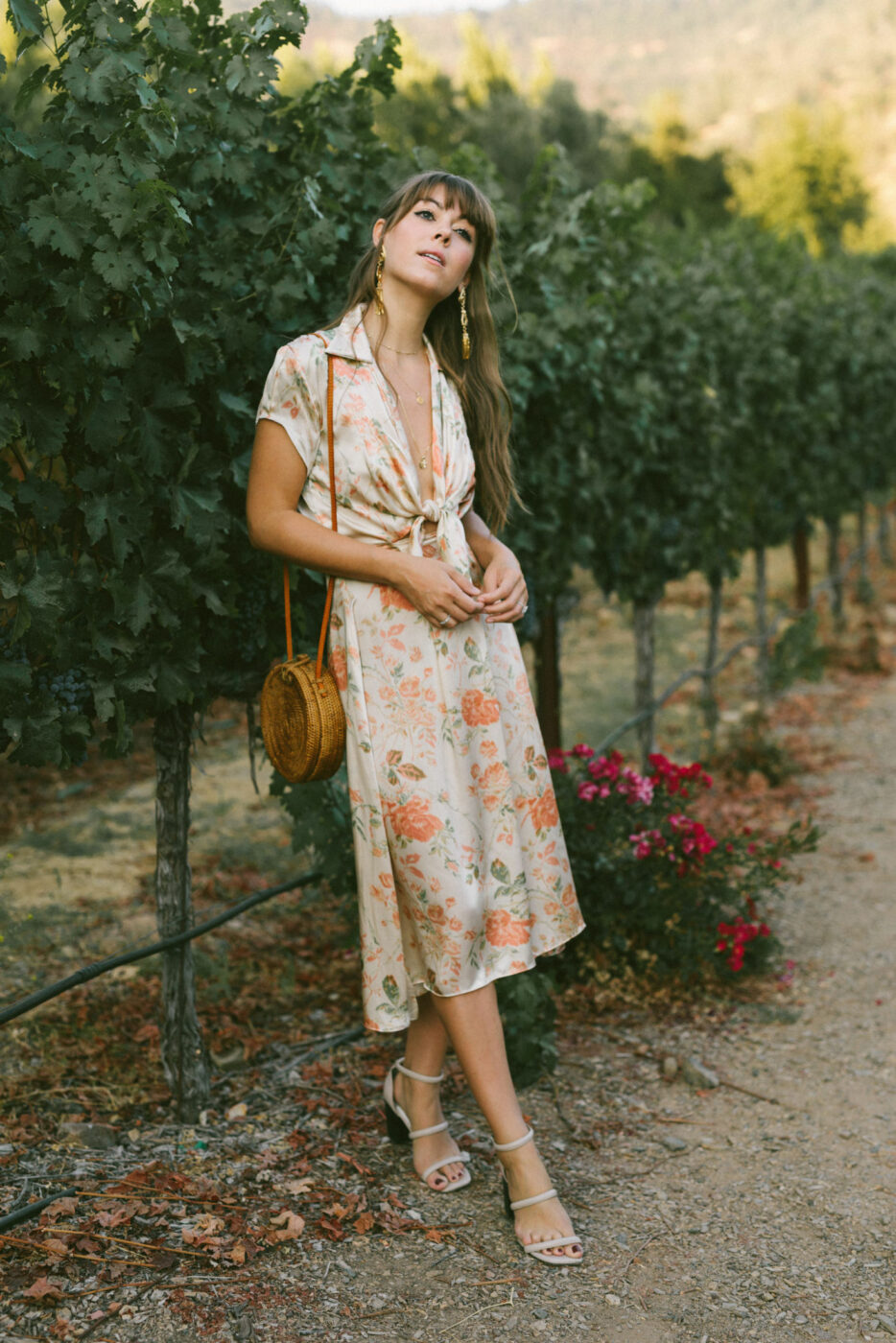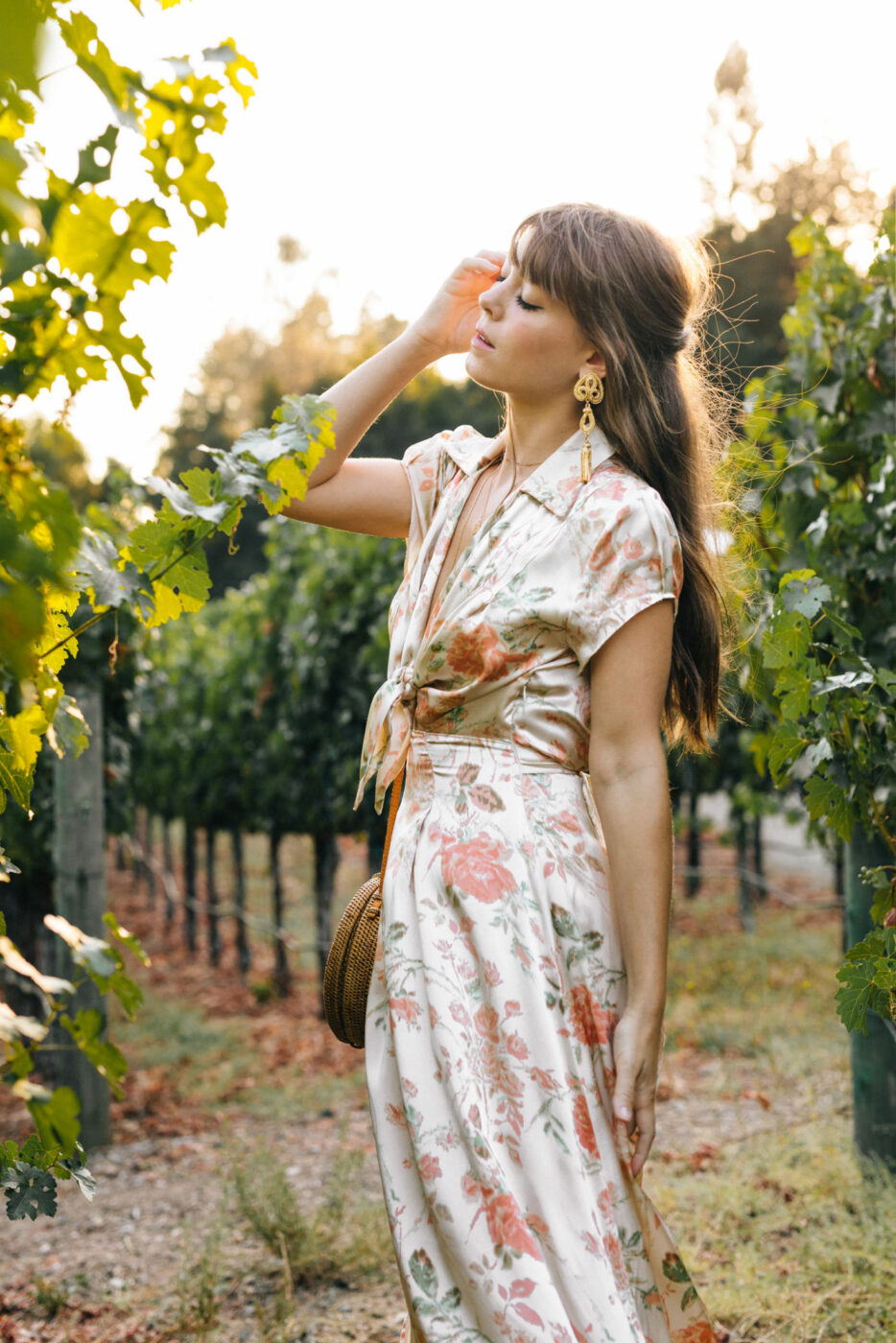 It's no secret that my love for, well, my love, is immense. Our relationship is of highest priority to me, and I'd walk the Earth for the man I'm lucky enough to call my husband. And luckily, Freddie and I both share the need for endless romance in our lives – which is why, without question, we plan a date at least once a week. Even between the hectic schedules, never-ending travel, and all of life's ups and downs, we let our hearts rekindle regularly.
While in Napa last week, we took advantage of the sheer amount of romantic vibes that consumes the valley. Wearing a made-for-me dress by the uber talented Lindsay Thornberg (eeeek, how honored I felt draped in it!), we spent the day holding hands through the golden meadows and dreamy vineyards, and finally settled upon an early dinner, just the two of us. Wine included, of course!
I love the ease of what I like to call "day-to-date" looks, and this one is no exception. I usually turn towards a slightly elevated outfit that gives peaks of skin, and always always always, shoes that I feel completely comfortable in. Because we all know that confidence is at the heart of any girl looking and feeling her best. Played up gold jewelry, and this was the perfect outfit to take from sun to stars with my love.
If you're looking for your own day-to-date ensemble, below are more pieces I adore – and definitely check out Lindsay's line if you haven't already!