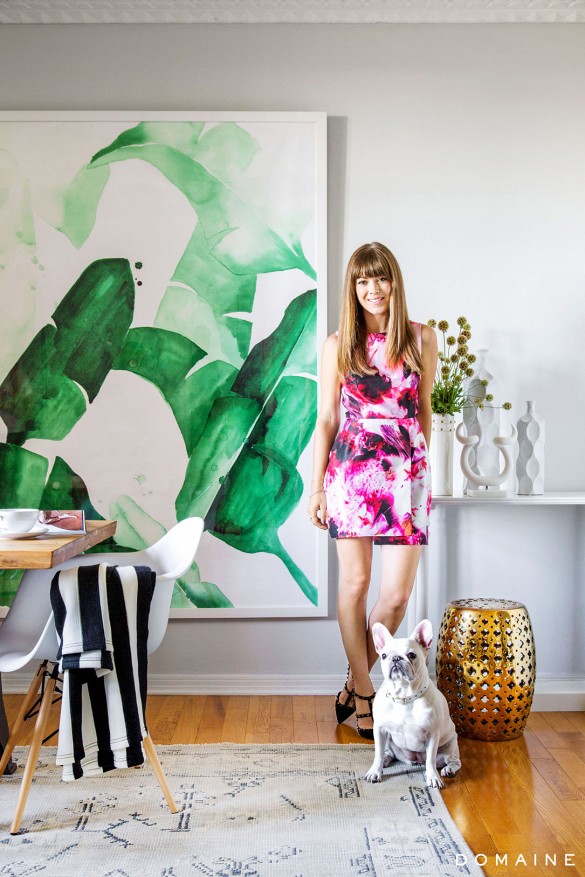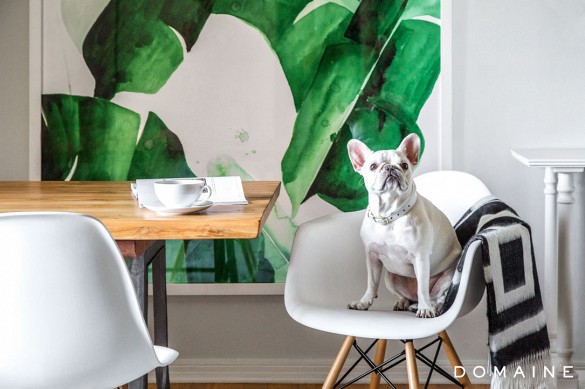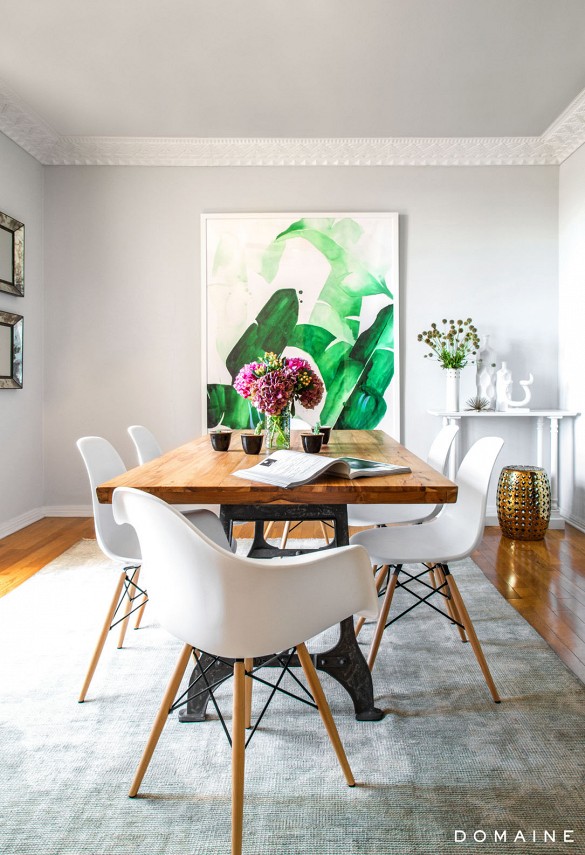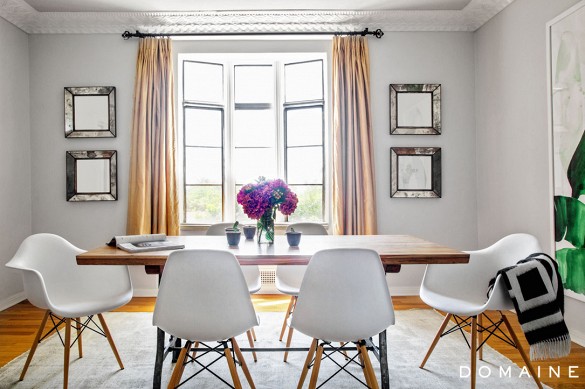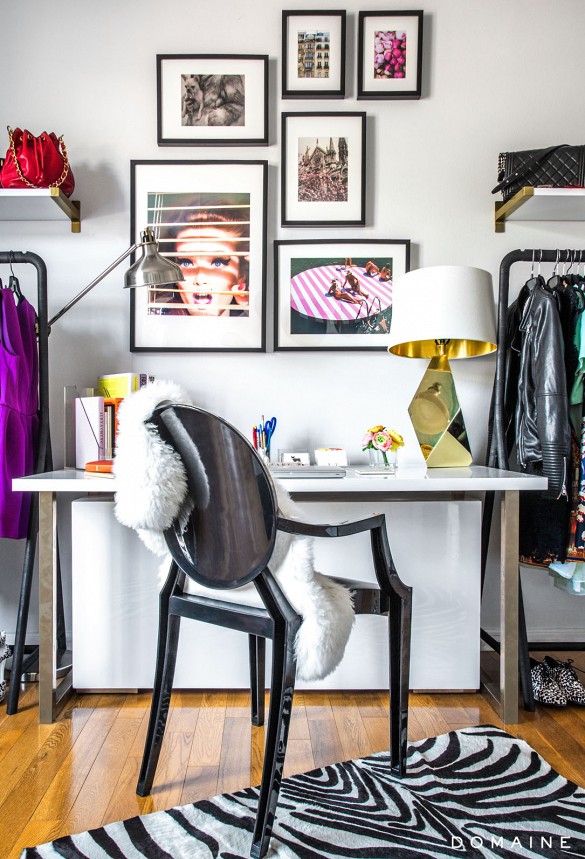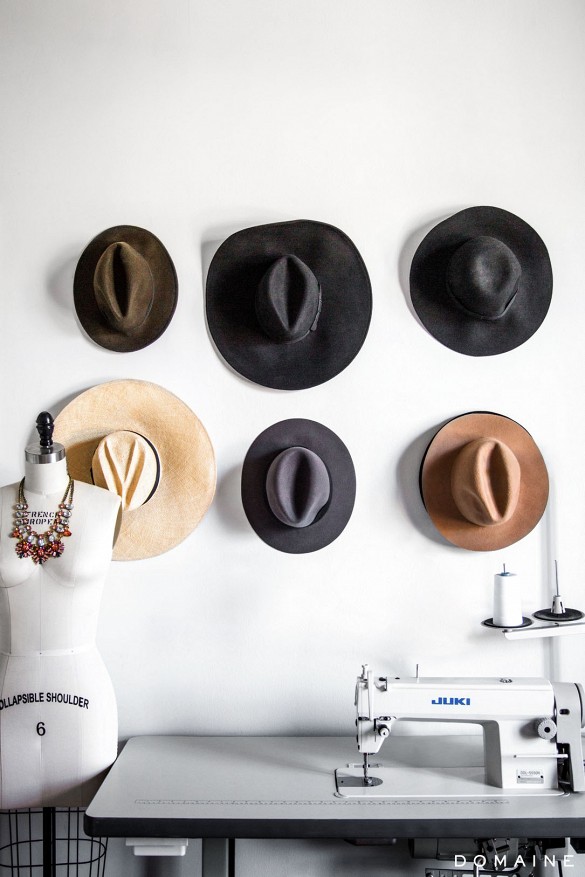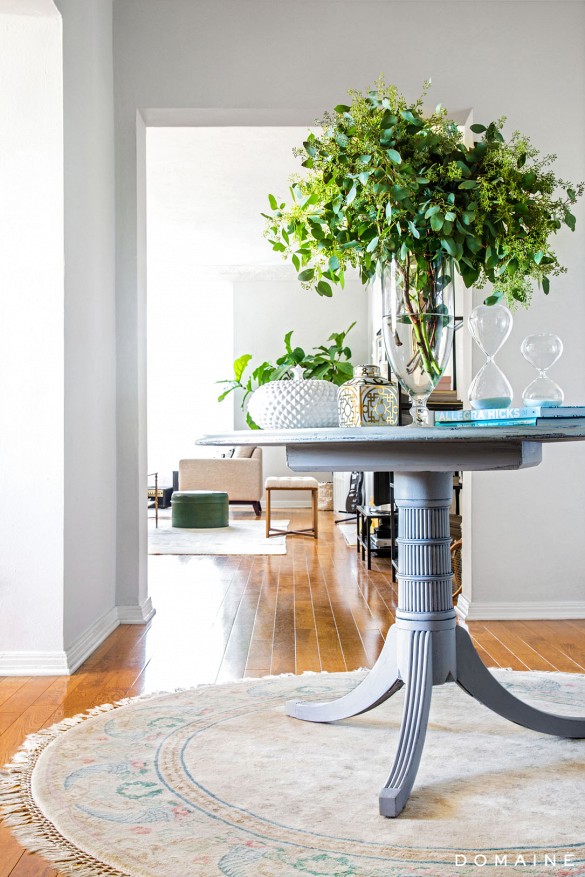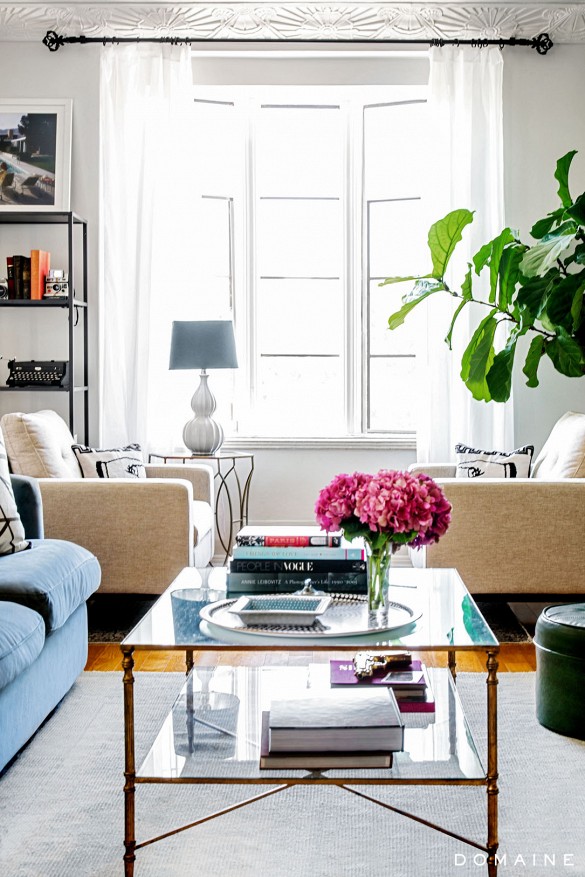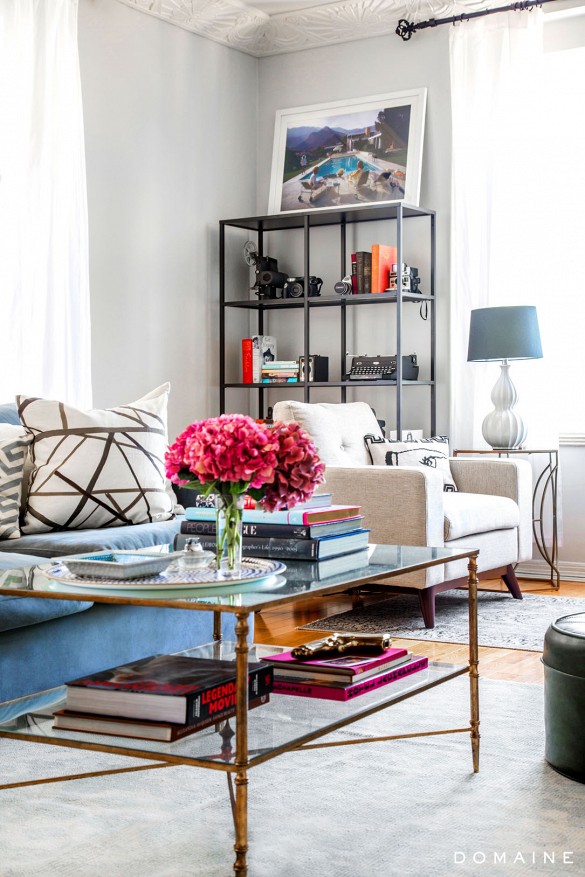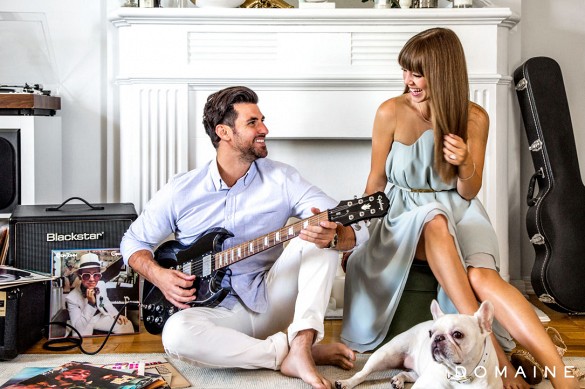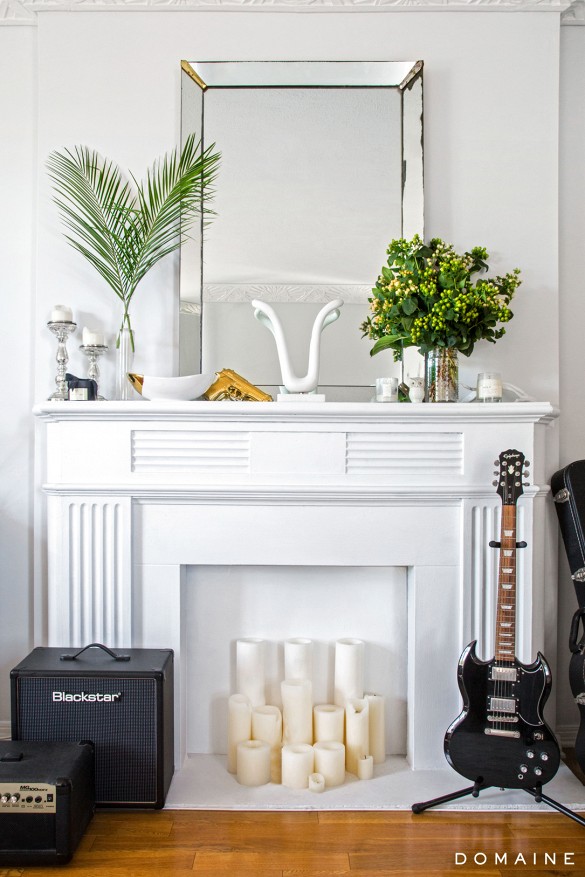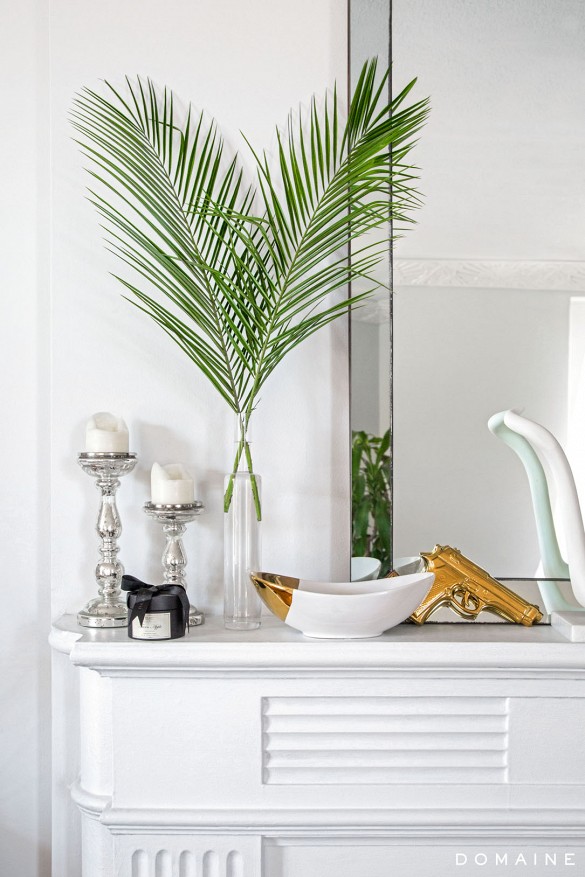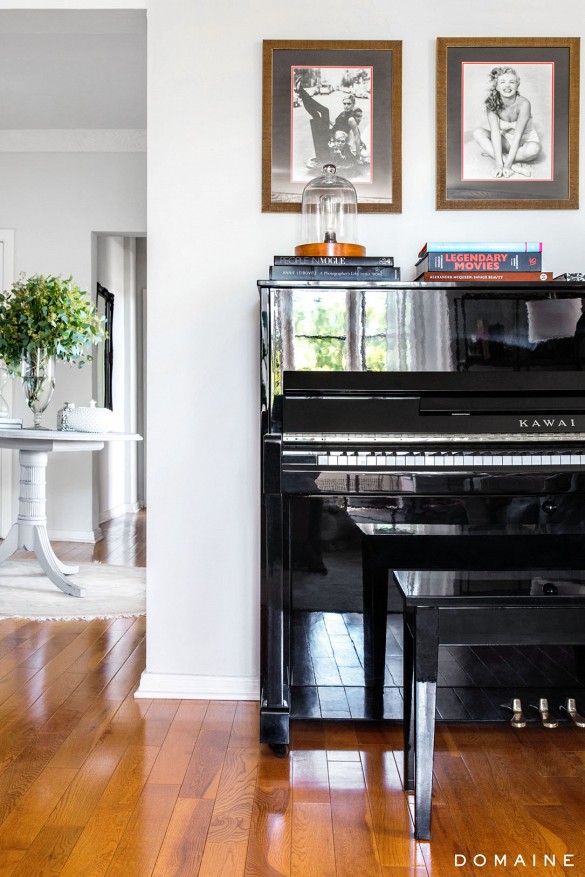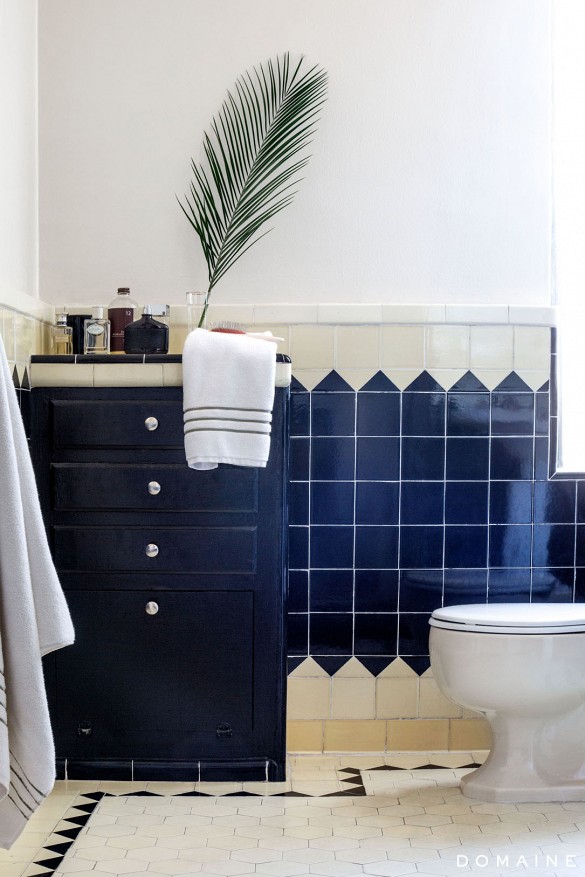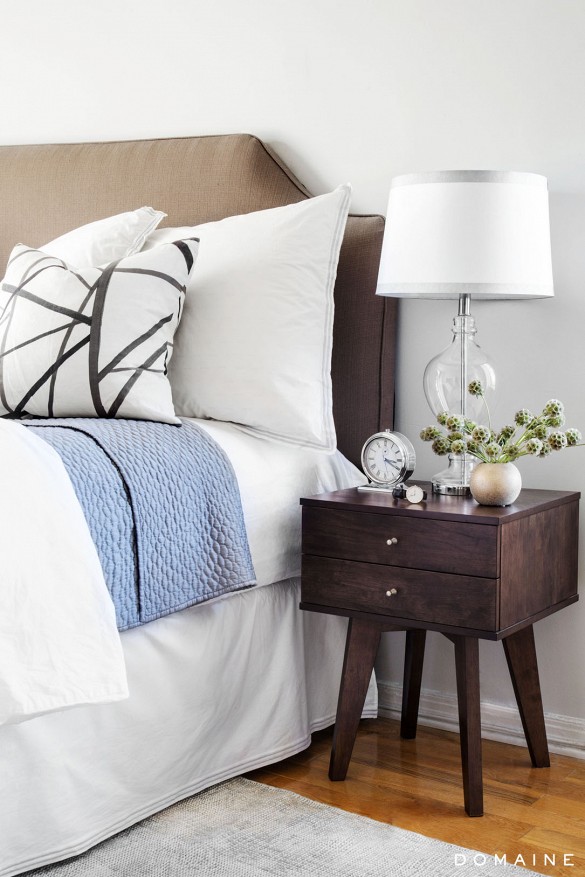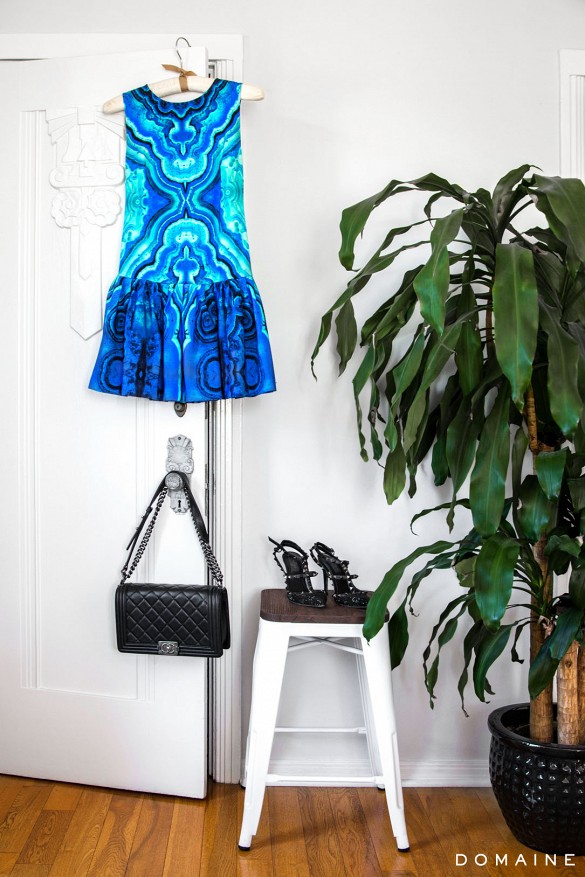 Right as our European vacation was ready for lift off, a really amazing editorial was just hitting one of my favorite sites for interior inspiration that I've been dying to share with you guys! In addition to my love for fashion, interior spaces have always held a special place in my heart. As soon as I moved into this apartment a year ago, I practically stopped buying clothes because I was consumed with filling every space and every wall! Below is the lovely article that accompanied this feature on Domaine Home.
"Although any blogger will tell you their life isn't as glamorous as it appears, it seems that actually may be the case for Jenny Bernheim. After working in the fashion PR industry, assisting designers in the branding process, Bernheim (and her French bulldog Margo) launched their blog Margo & Me. "Now more than ever, I get to work with designers on a really personal level, which is the most rewarding part to me," she says. With a successful blog underway, Bernheim began planning a big move from Los Angeles to New York City. However, a few months before her one-way flight she met Fred Cipoletti, a film producer. The move was soon canceled. "Meeting the man of your dreams will make you do funny things," says Bernheim. "Everything in life happens for a reason. We were meant to be each other's happily-ever-after."
The fairytale continues in Paris, when Freddie (as she calls him) surprised her with not only a picnic in Le Palais Royal Jardin, but also a proposal. The entire event was captured by Bernheim's favorite wedding photographer, Katie Michell, who was secretly hiding out in the gardens.
The couple, who just celebrated their engagement at the Sunset Tower Hotel, moved into their Art Deco apartment in a historic West Hollywood building in July of 2013. The guest bedroom has been transformed into an office and fashion closet and apartment is filled with flea-market finds, including the round entry table filled with collected treasures."
Photos by Bethany Nauert[thefeedproducts style='four']