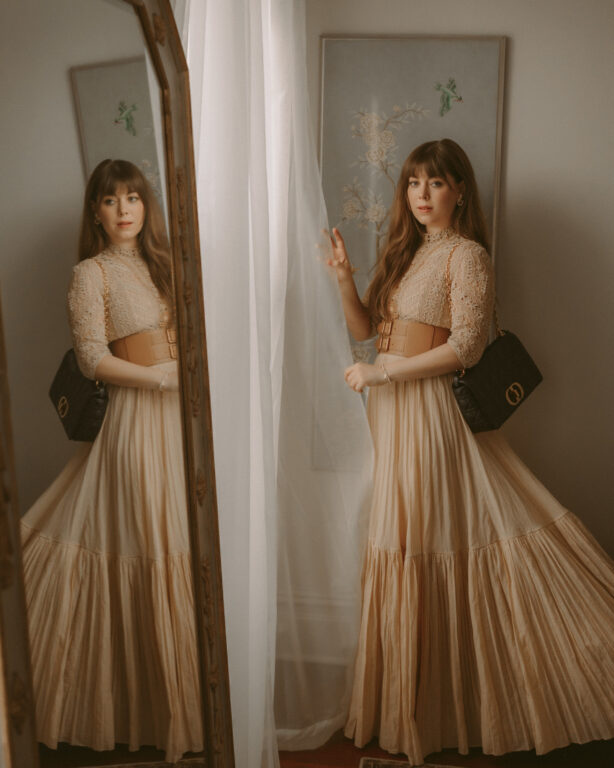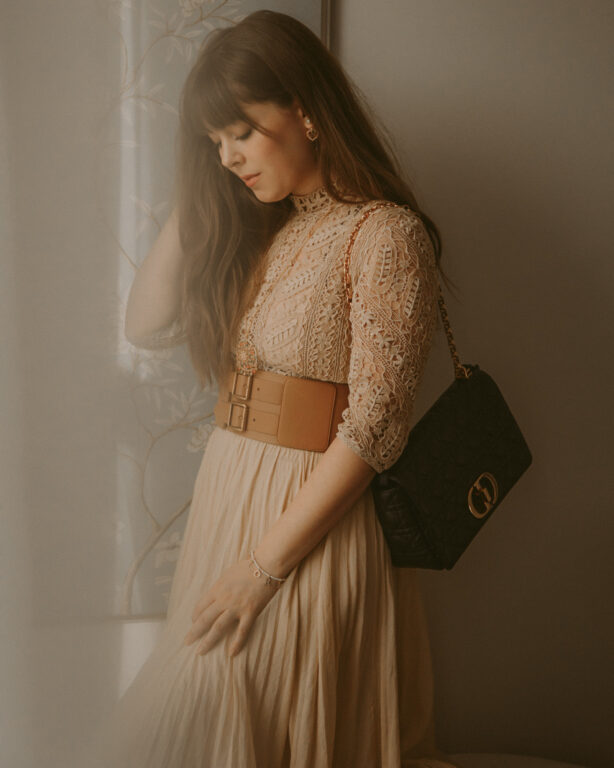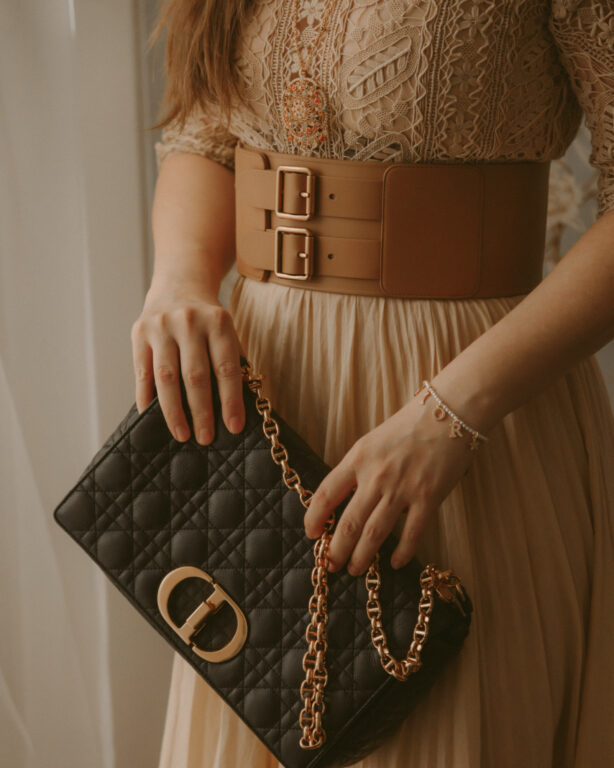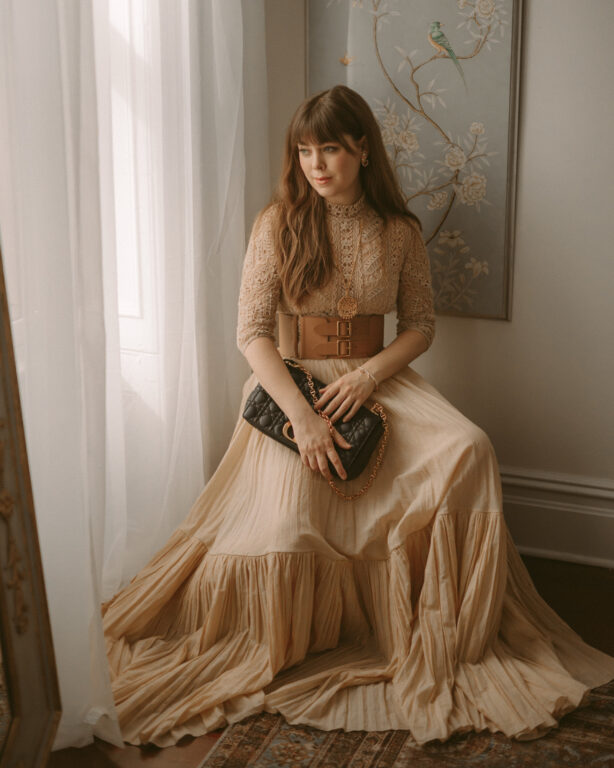 March is synonymous with one place in time, Paris Fashion Week. And for the first time in five years, I'm enjoying watching Spring bloom from my bedroom window instead of from the gardens of Luxembourg. I dream nightly about the city that makes my heart feel at home. Walking the cobblestone path along the Seine. Aimlessly wondering, window shopping, cafe hopping and all amidst the hustle and bustle of getting from one show to the next. A rush I so deeply long for.
This Monday marked DIOR day, a day so many of us wait in anticipation for all season long. The collection debuted at Galerie des Glaces at the Chateau Versailles. I remember walking this hallway like it was yesterday. Twinkling with crystal chandeliers and flanked by its iconic ornate mirrors. It's a powerful architectural point of reference for many designers and was chosen by Maria Grazia Chiuri for its profound associations with culture, especially the period in which the protofeminist fairy stories and fables were created – and that's precisely what inspired her this season.
The models sauntered down the grand halls but instead of seeing their reflections, saw waxed over mirrors to obscure the reflection, each riddled with thorns. Chiuri selected this artwork by the Italian artist Silvia Giambrone to tell this seasons story. A nod to the current cultural phenomena of having no reason to dress up, no reason to be seen, and on some days, not even a reason to look into the mirror.
The collection was inspired by Beauty and the Beast's gloomy motifs of vanity and judgement. A theme that runs deep through most of our favorite childhood tales and one that centers around the idea of appearance vs character; think Cinderella, Little Red Riding Hood and Sleeping Beauty.
"Chiuri's collection was a thought-provoking illustration of our relationship with beauty, excess, and our own image: something to be enjoyed in moderation, you might say." – Anders Christian Madsen
And so I thought, if I were a fairy tale, who would I be? Well, if this last year of isolation has proven anything it's that Rapunzel must have spent a very long time up in that tower for her hair to get so long. So, with my hair flowing long overdue for a trim, I dressed up in Dior, looked out my window and dreamt not of a prince, but of one day, returning to my beloved Paris.