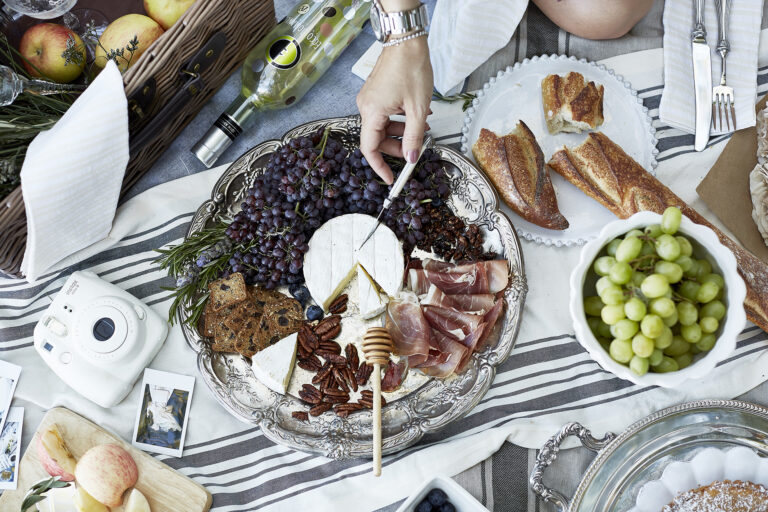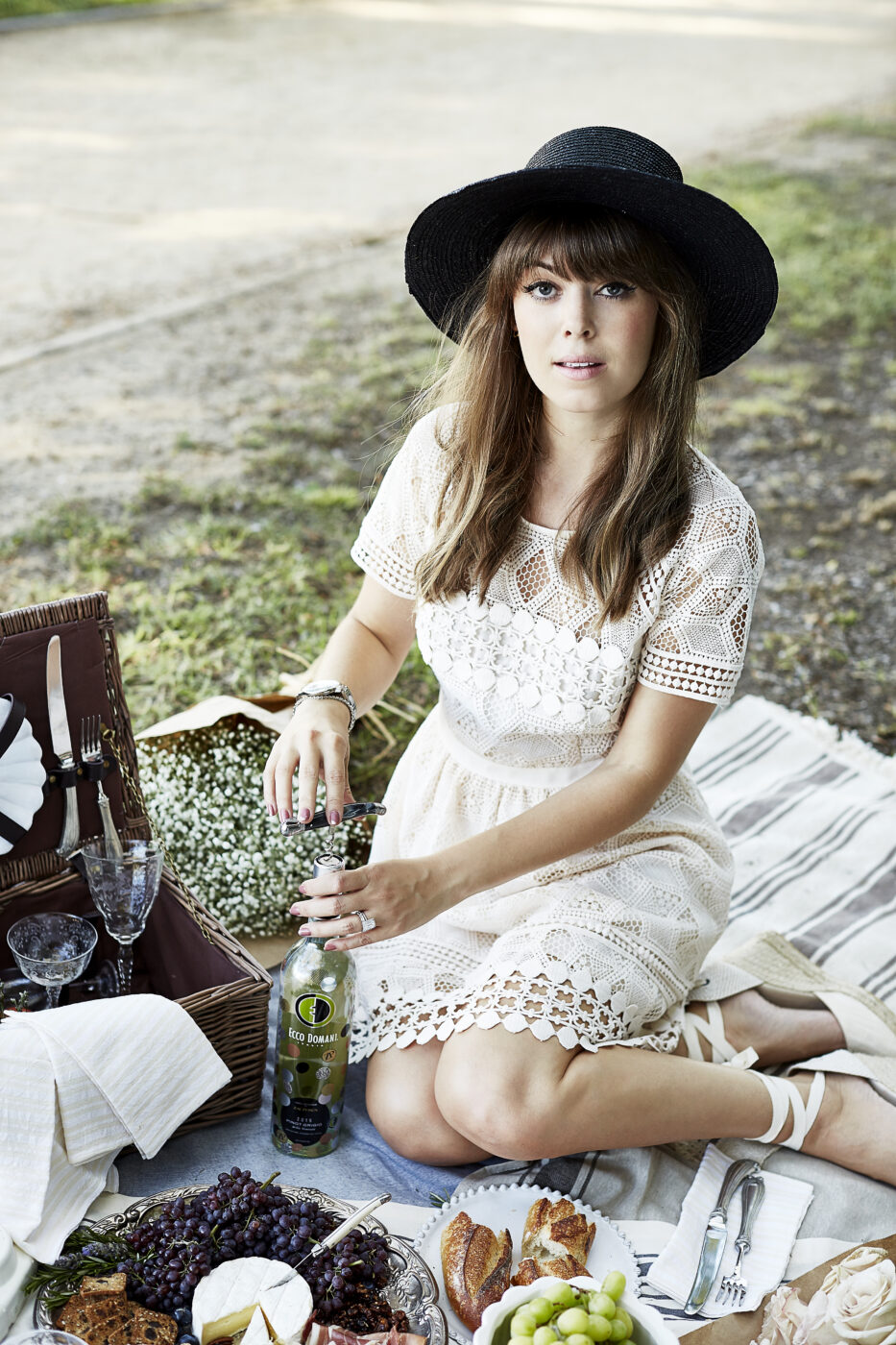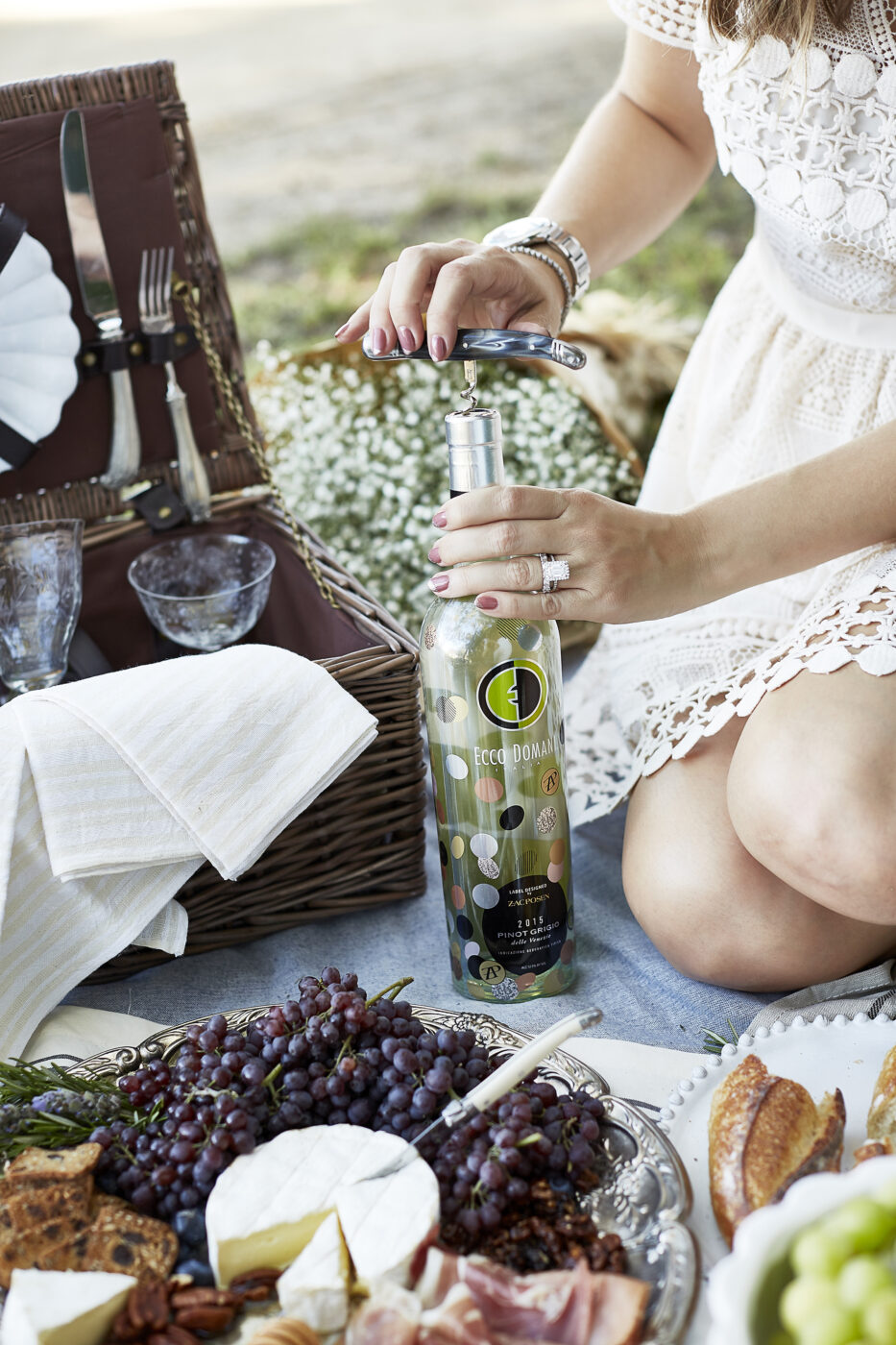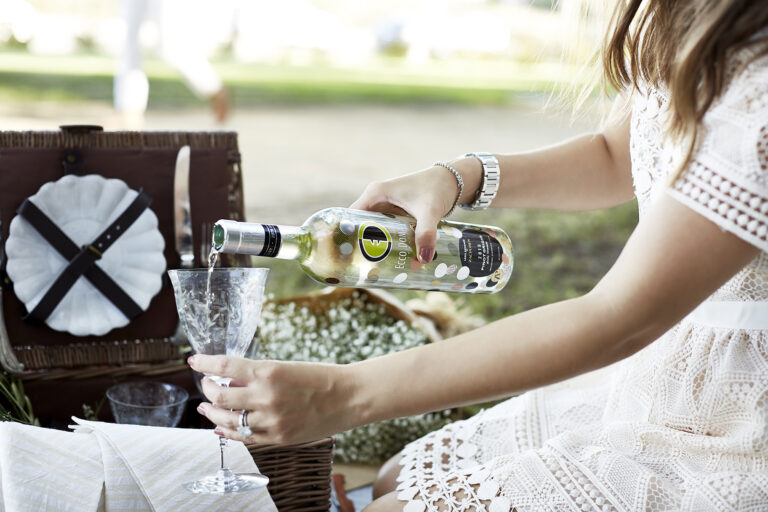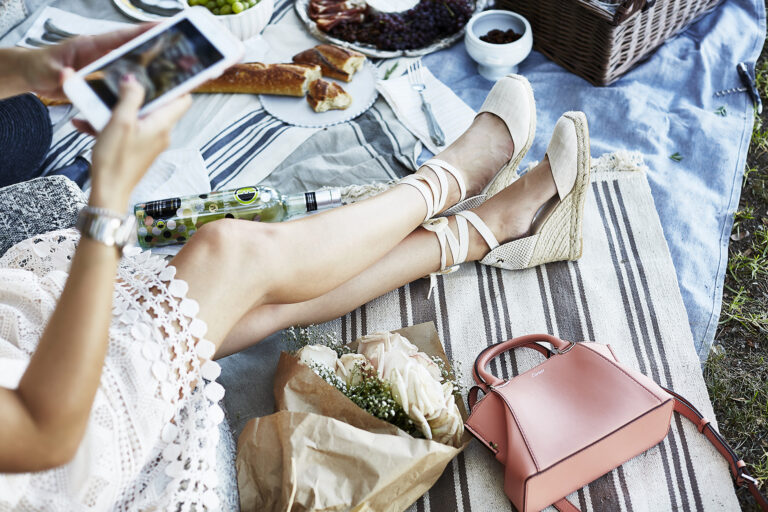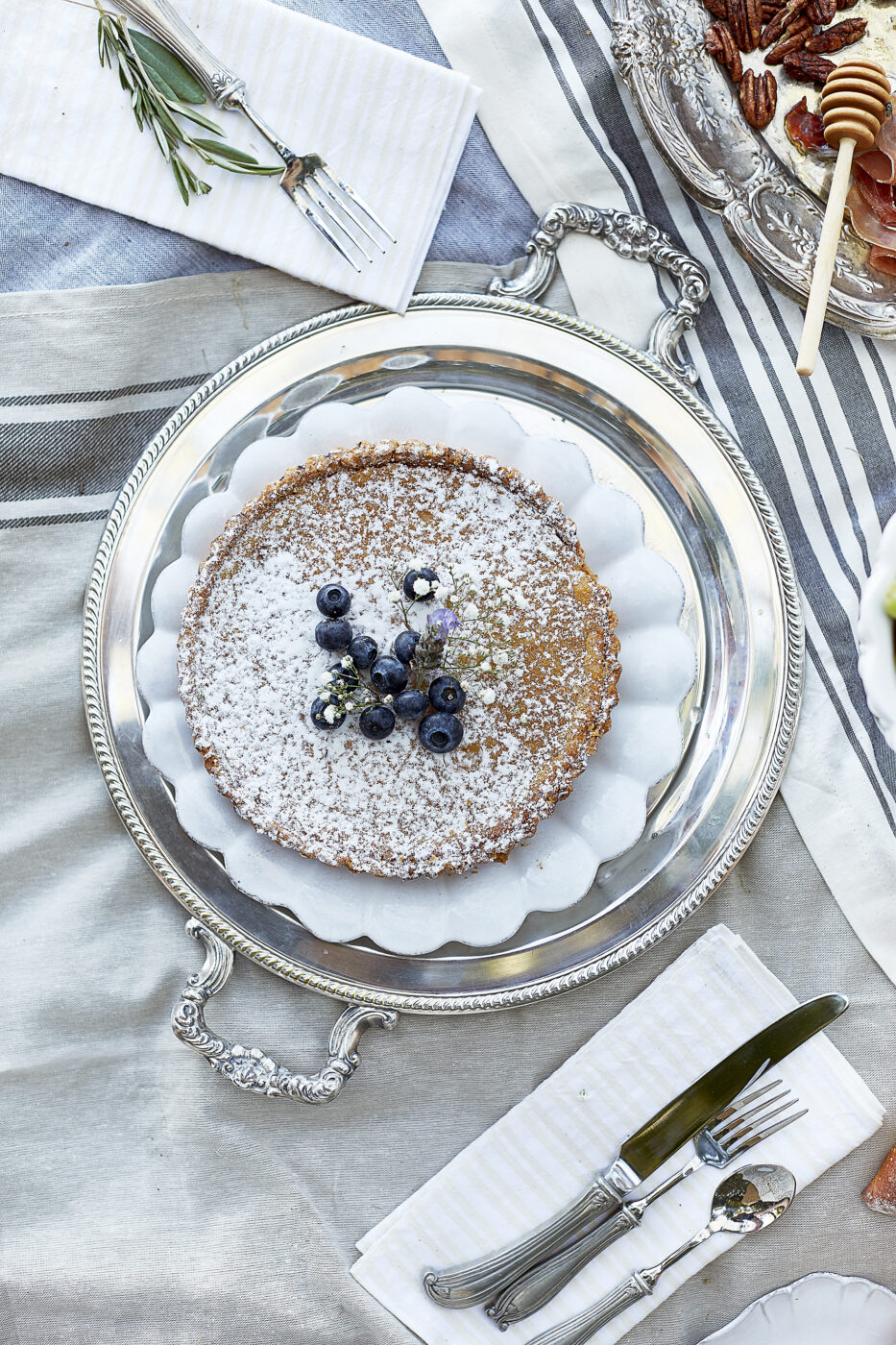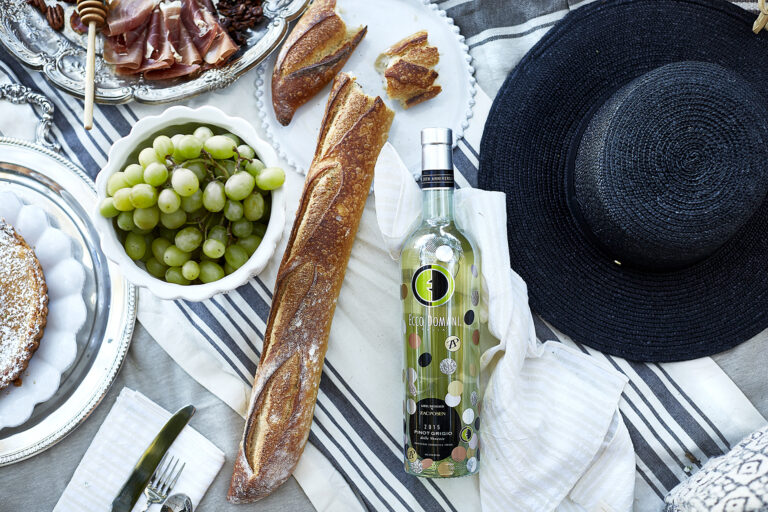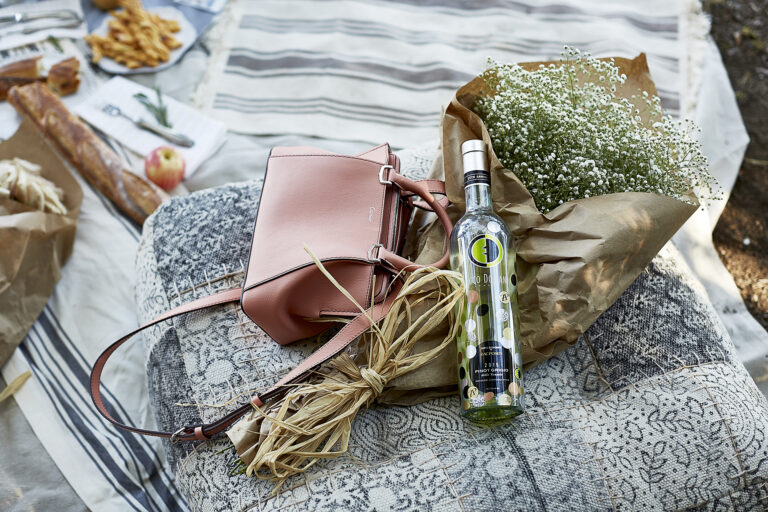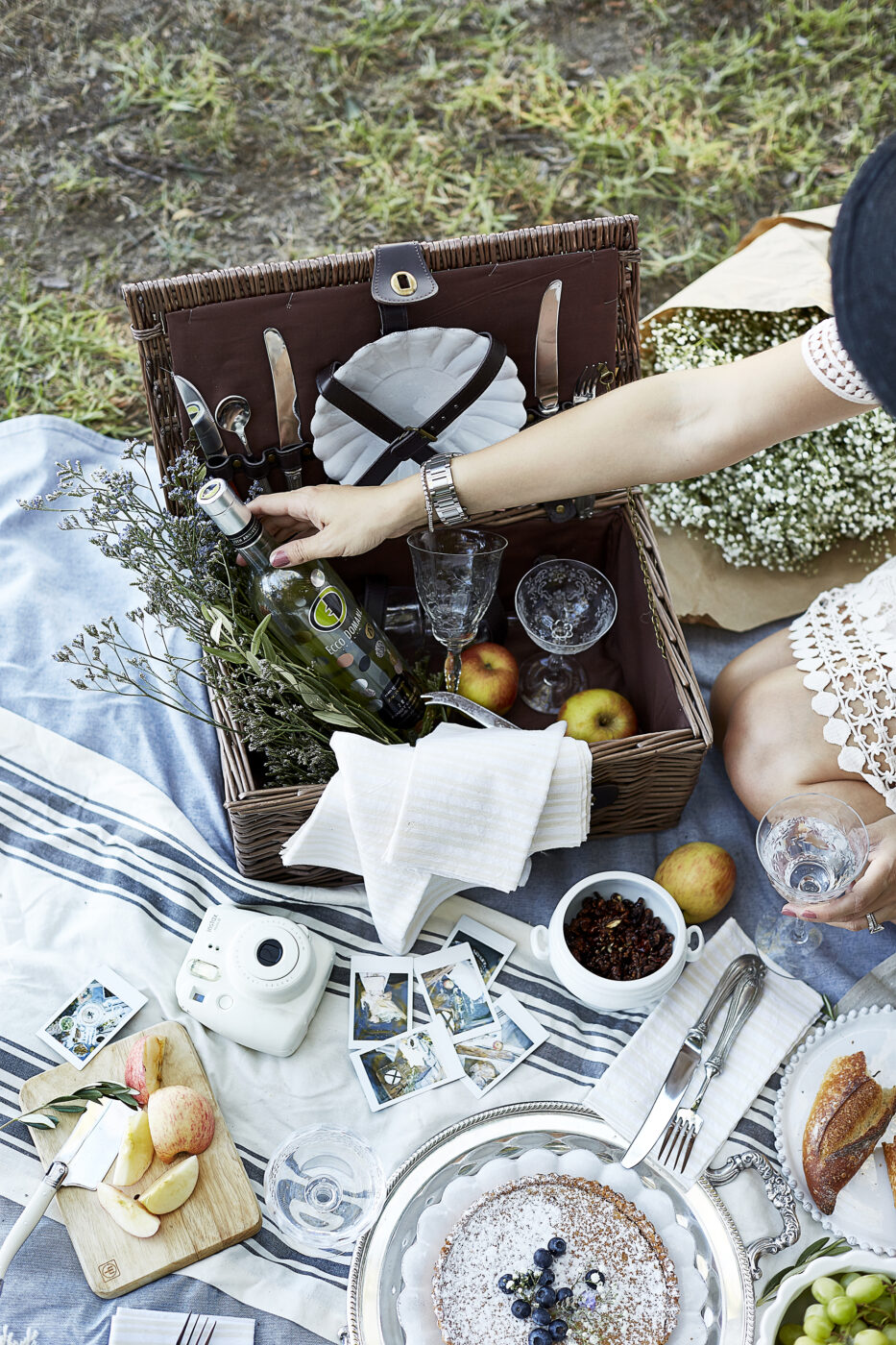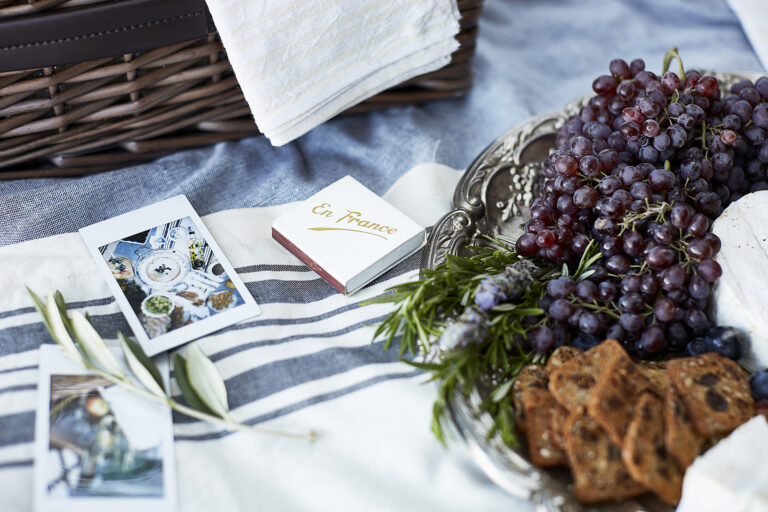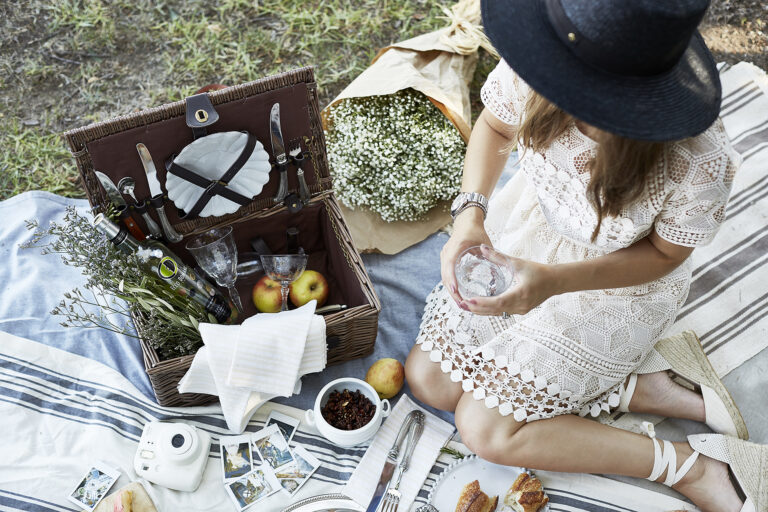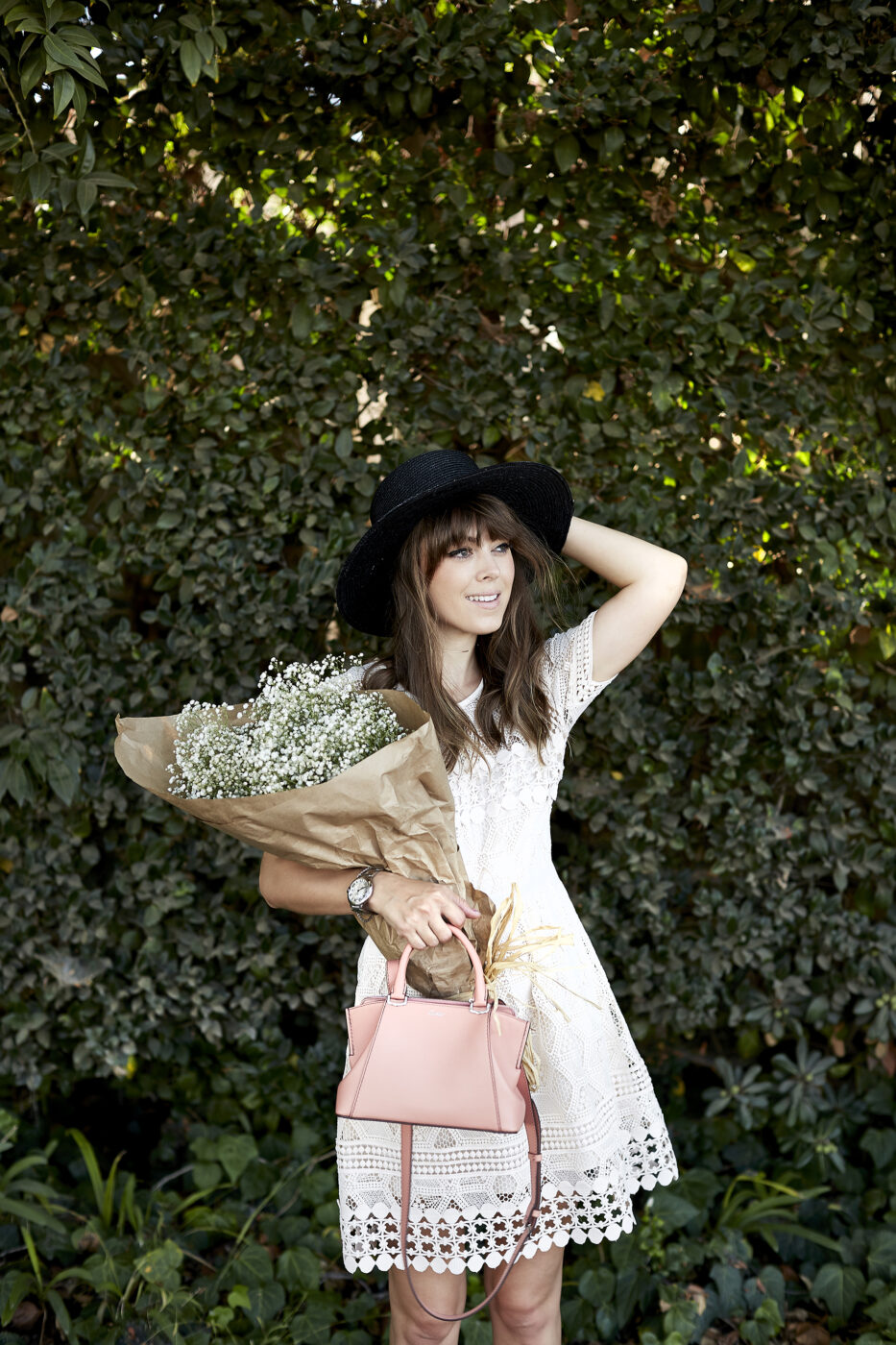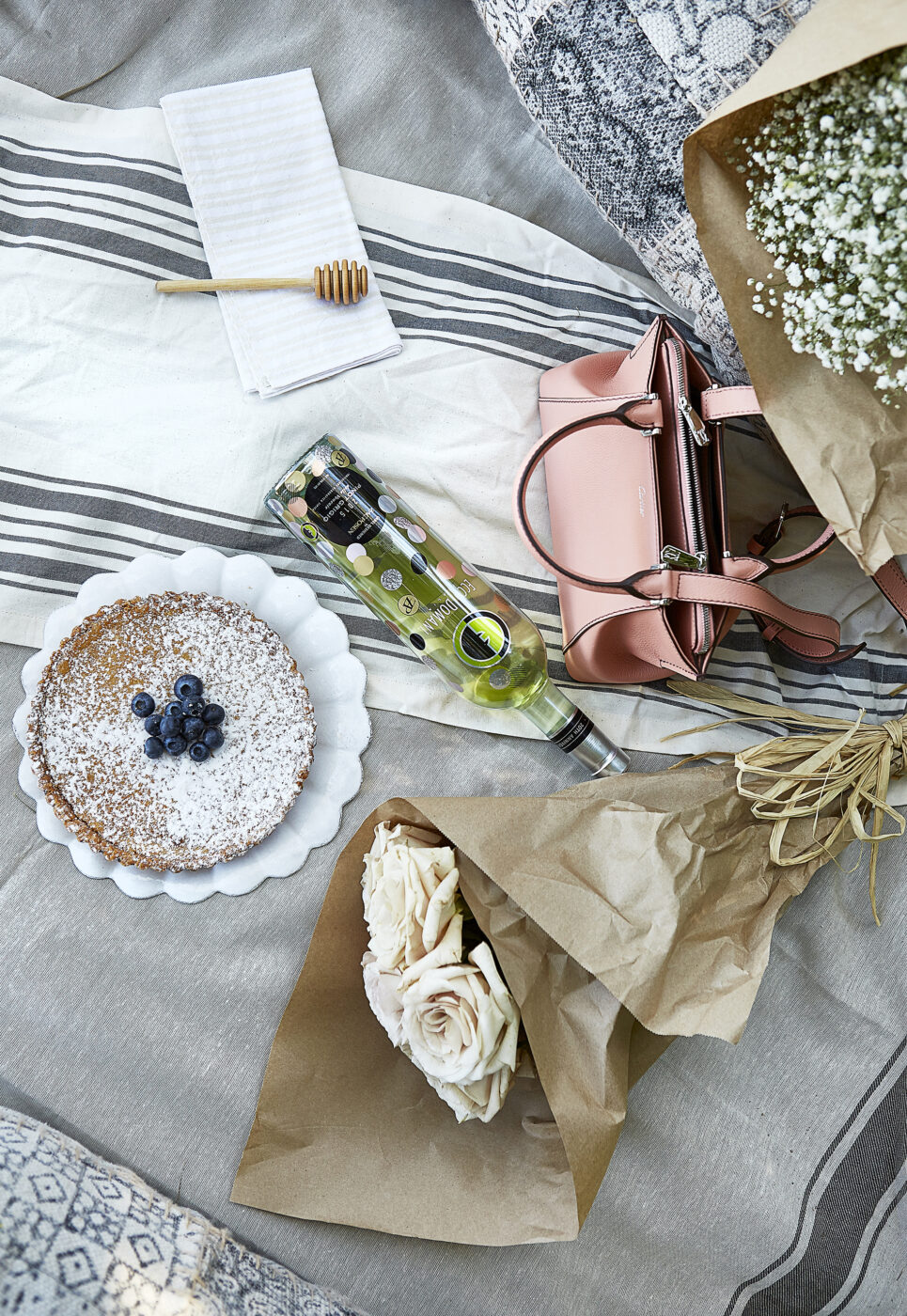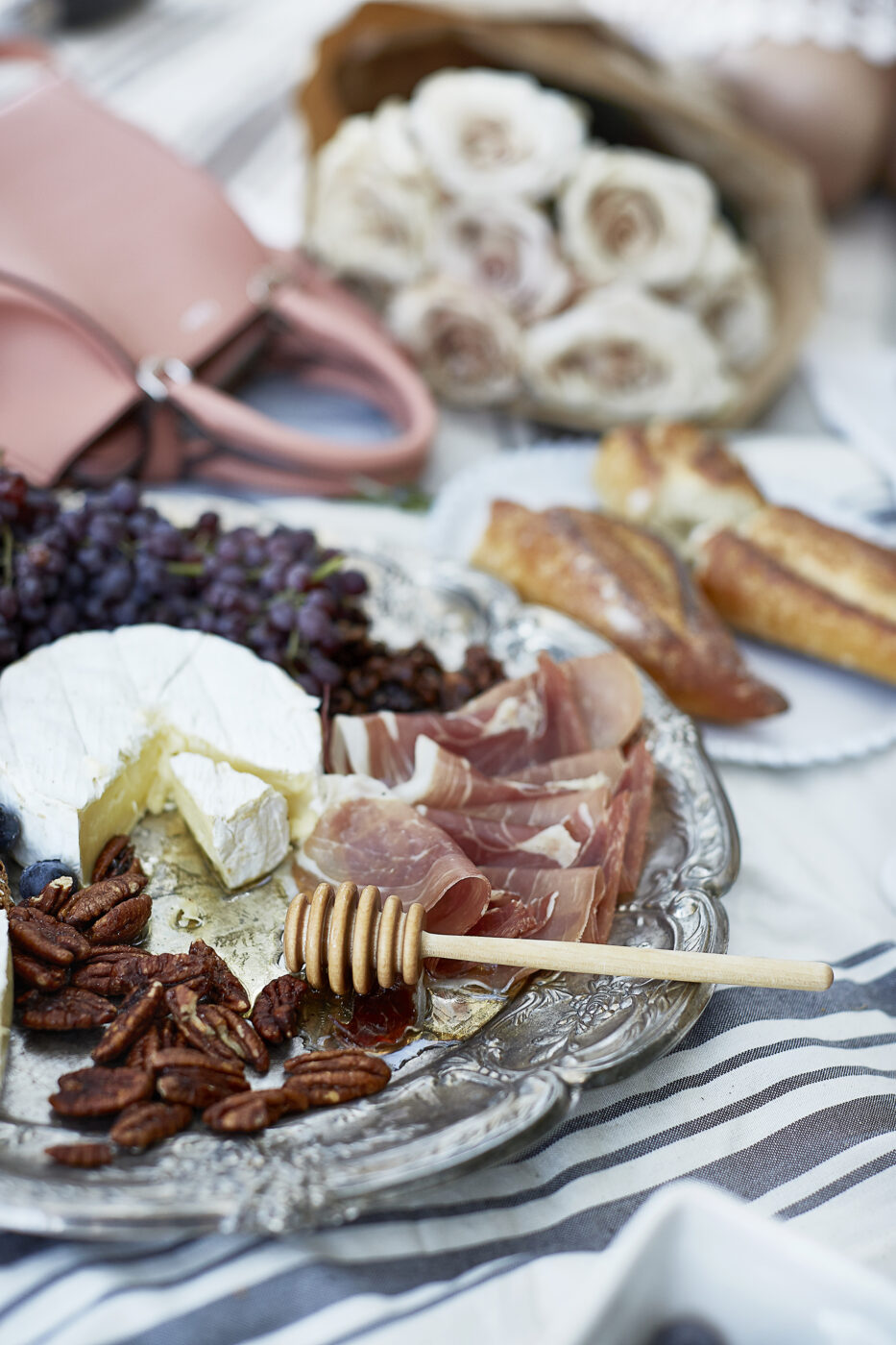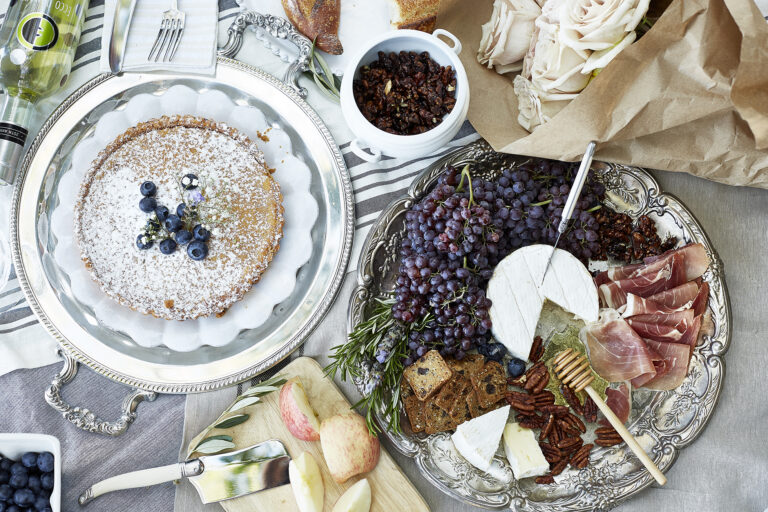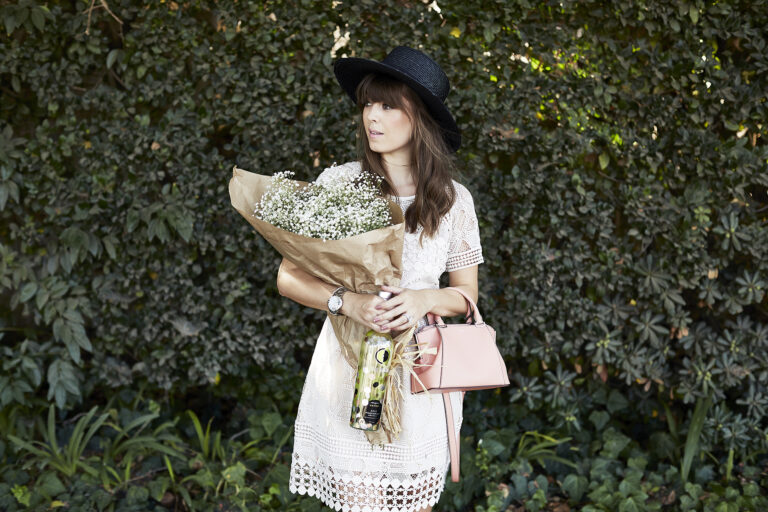 As many of you know, I have so much love for making the little things in life feel grand. Whether it be styling, home decor, entertaining, or fashion (of course!), I love bringing a touch of whimsical romance into my everyday life. Just a few weeks ago, I was in New York to celebrate the launch of Ecco Domani's special edition wine bottle designed by Zac Posen. It was a beautiful garden party held in the iconic garden of Ladurée in Soho, so inspiring that I knew I'd be having a garden Party of my own as soon as I was home. As summer draws to a close and with Fashion Week on the horizon, I thought it was only fitting to soak up as much sun as possible and enjoy a leisurely, intimate picnic, and a golden afternoon picnicking to capture the true essence of the wine was just what the doctor ordered.
Ecco Domani's #DressedByZac bottle is a beautiful reflection of Zac's love for bringing the glamour and romance of the runway straight to the consumer's table, which is exactly what his 2015 Resort Collection embodied! It's contemporary design and fresh color palette bring a crisp elegance to any tabletop or celebration. The simplicity of the design also allows the wine to do all the talking! And the pale pinks and metallic accents perfectly accentuate Ecco Domani's signature green hue and tasting notes. It's a crisp and refreshing summer wine with amazing fruit aromas and just a hint of sweetness. Its the perfect statement piece to bring with you to your next big event or dinner party! Plus, who doesn't love a refreshing Pinot Grigio during these warm summer nights?
Every picnic should start out with gourmet fruits, artisanal cheeses, and a variety of assorted breads, flatbreads, and candied nuts – the perfect complement to this incredible wine. As you know, I'm always looking for ways to bring a little bit of Paris with me everywhere I go and there is truly no better way to evoke my favorite French past time than with a later afternoon leisurely sipping on wine in the park. Honestly, is there anything better?
The key to making your leisurely afternoon picnic pop is to play with a neutral color palette; let the assorted cheeses inspire the tone with whites, creams and grays – these were all accented with neutral, blanc linens, supplied by Heather Taylor's gorgeous collection. French blue was a natural choice for my accent color – it paired perfectly with the bottles metallic confetti degradé design. All this while mixing in perfect textured white china, tarnished silver trays and flatware, and incredible crystal cut wine and champagne glasses supplied by The Ark Rentals. Their pieces are to die for! Its all about the attention to detail. After all, these details are what make your event feel special and unique!
So with just a few weeks of summering left to do, how will you enjoy the last of yours? If you're looking to give your next garden party a little something special, do yourself a favor and let a bottle of Ecco Domani's Pinot Grigio inspire and elevate an everyday celebration to something extraordinary.
Photos by Jessica Alexander.
Tabletop Rentals by The Ark.
Napkins by Heather Taylor Home.
Thank you Ecco Domani for sponsoring this post.