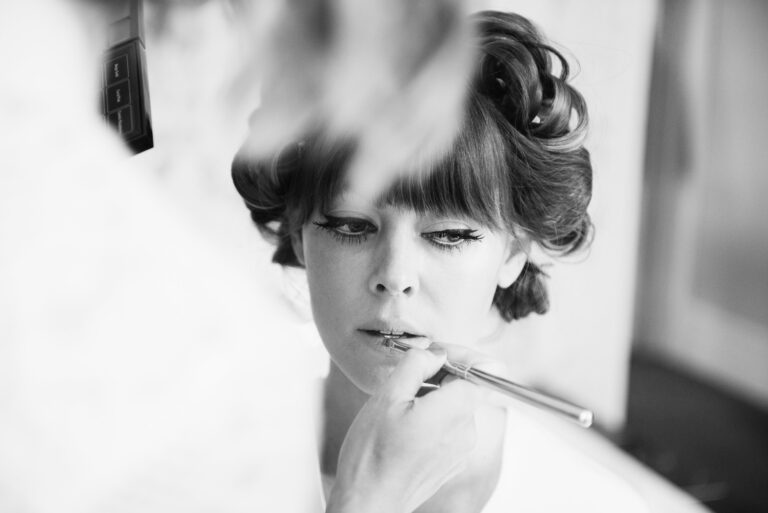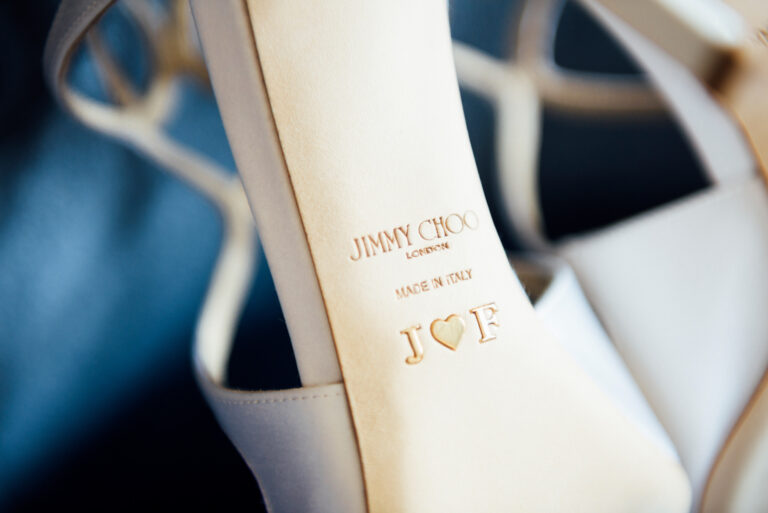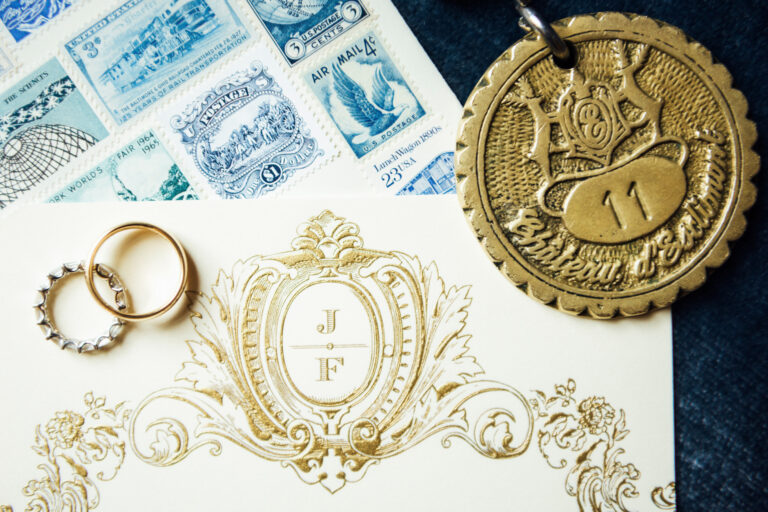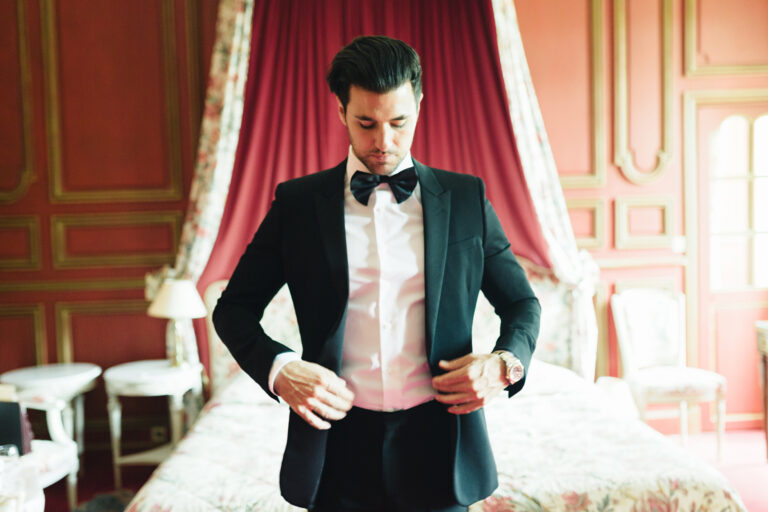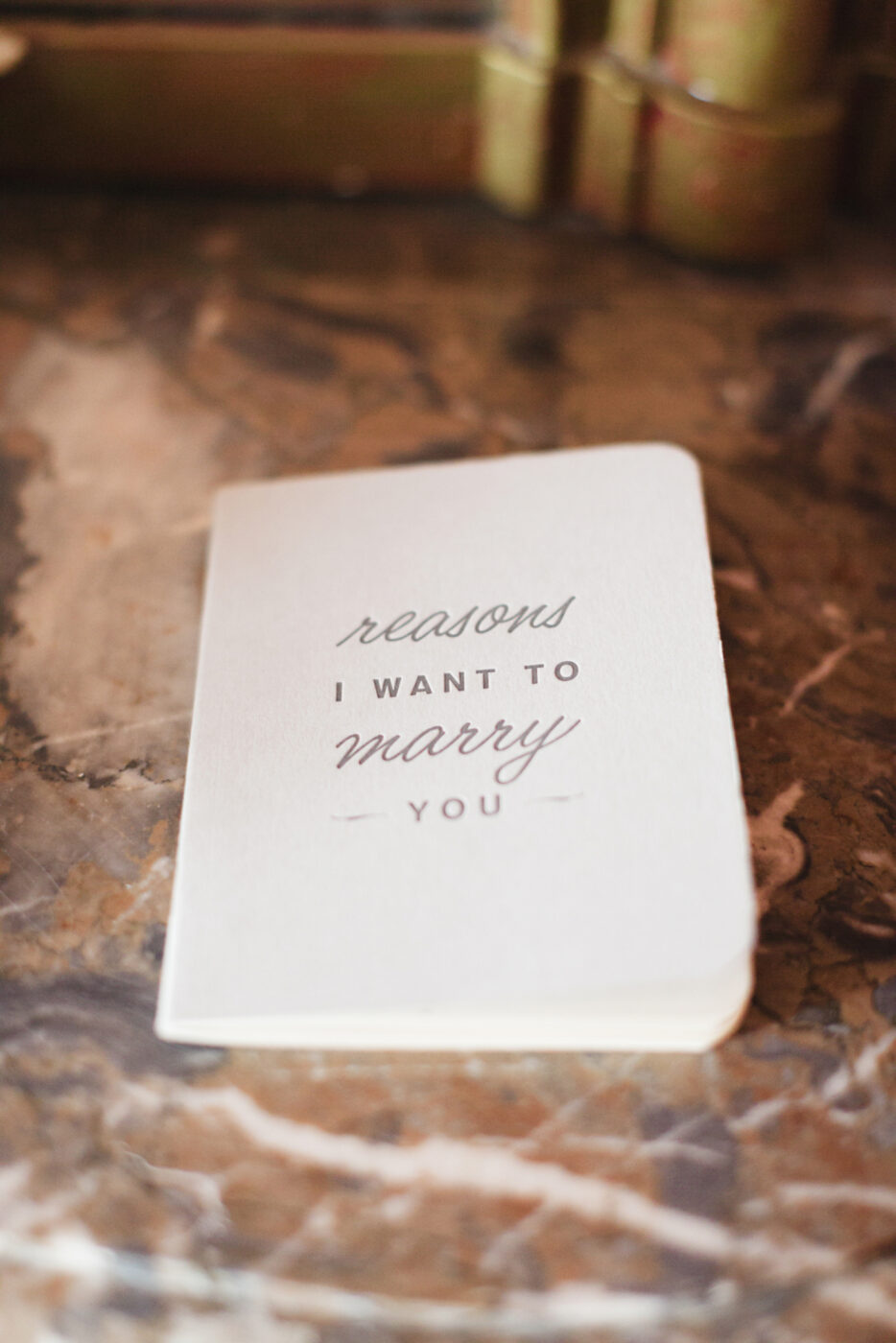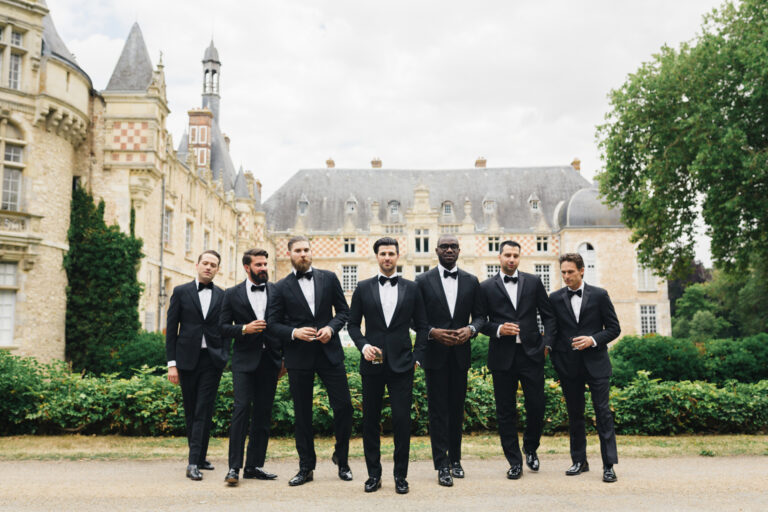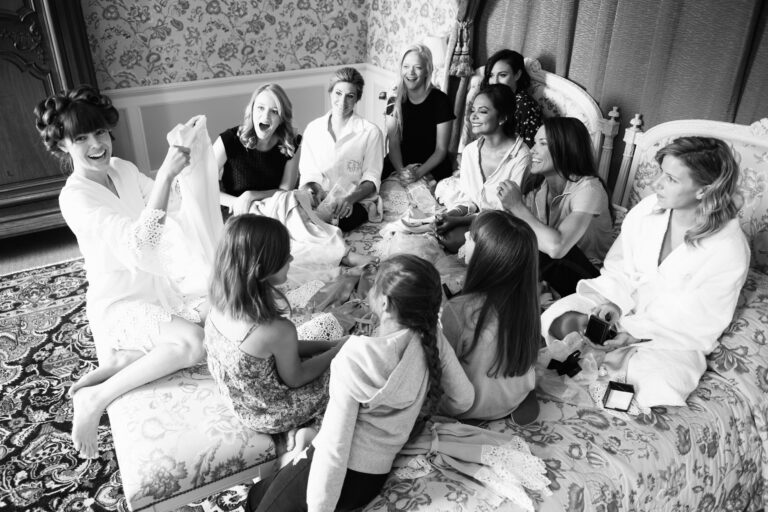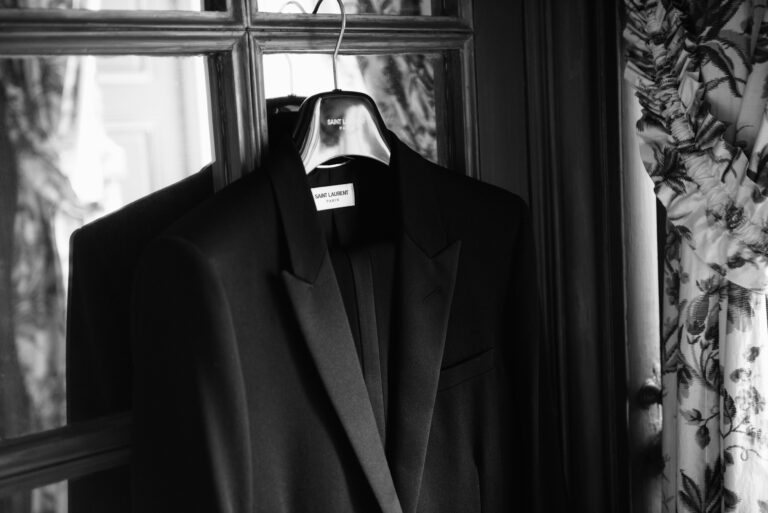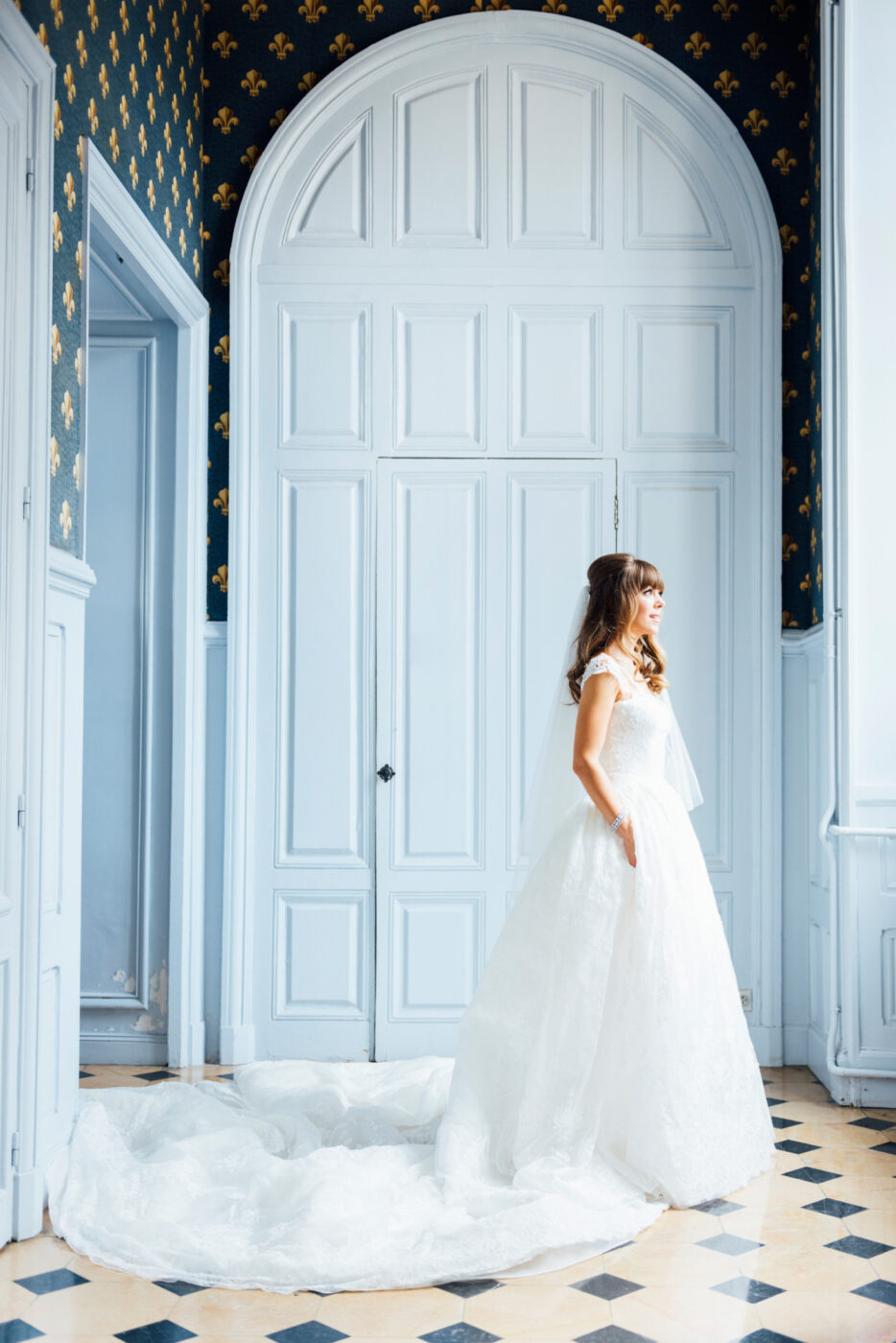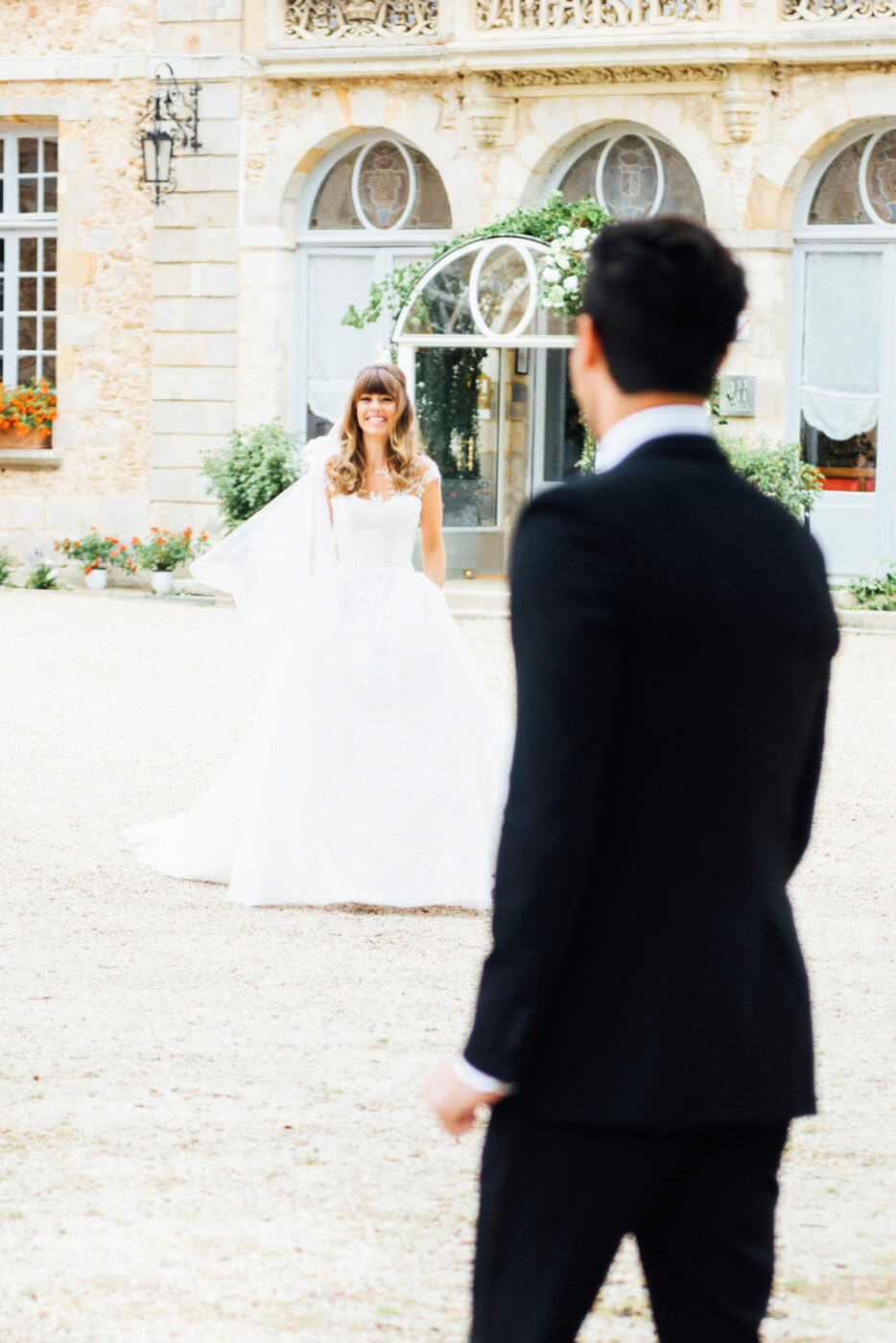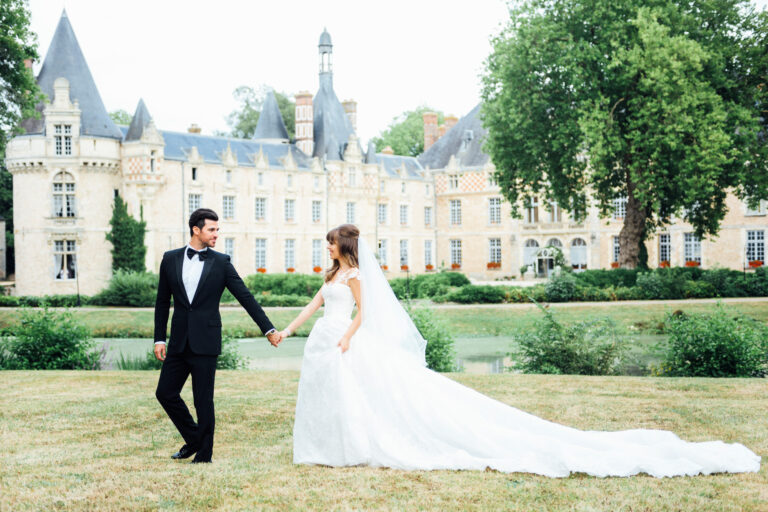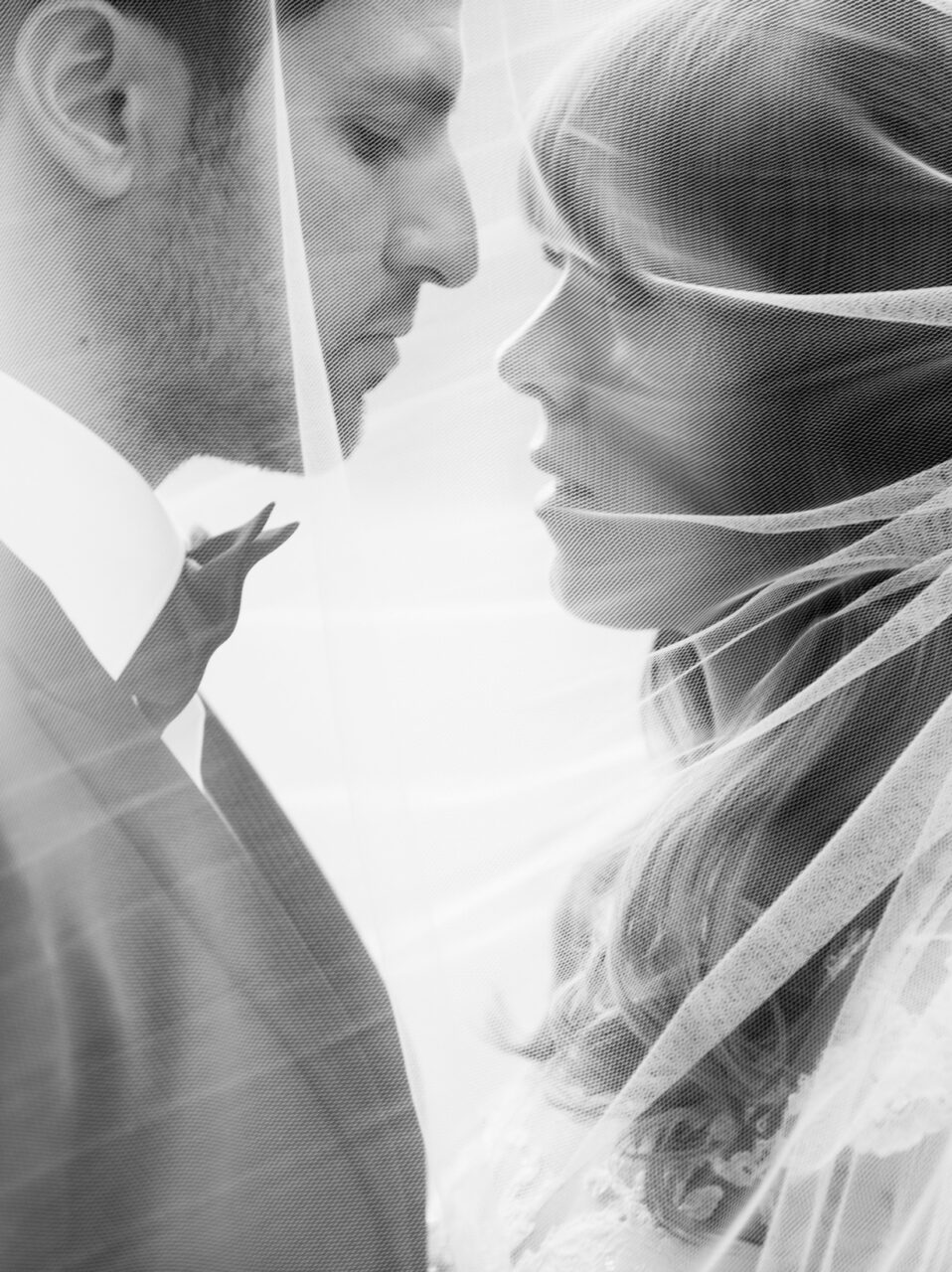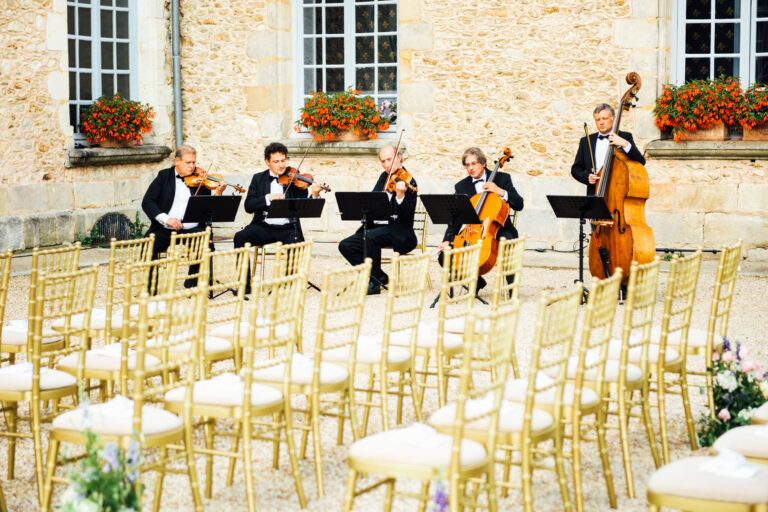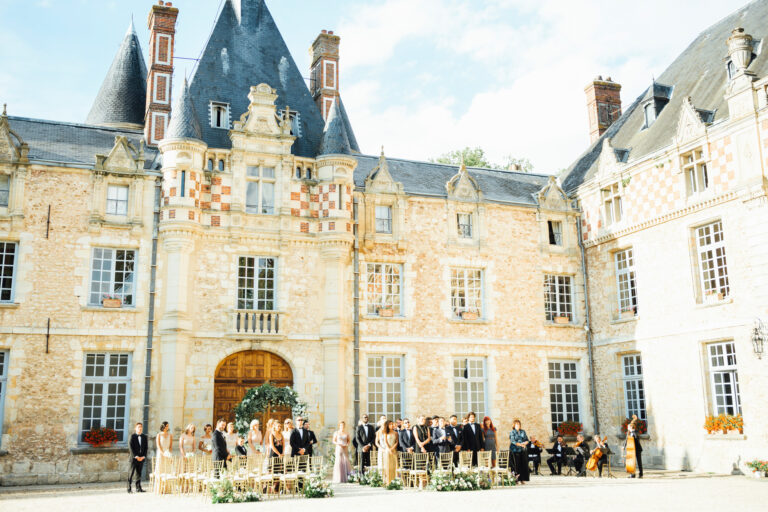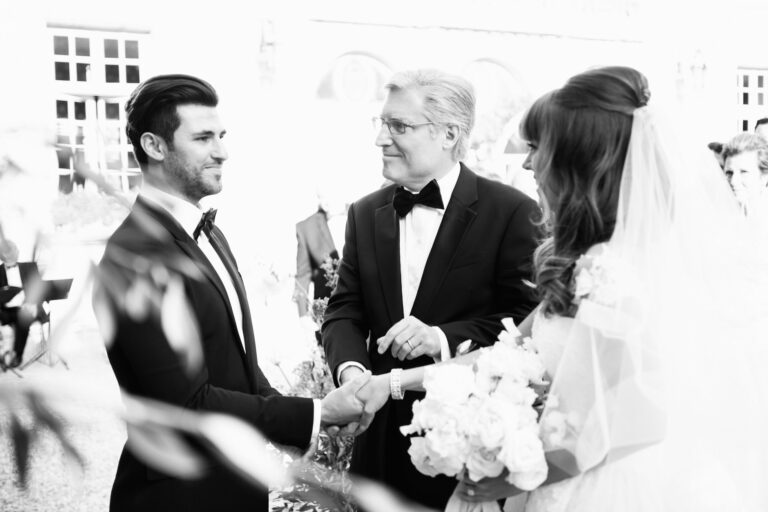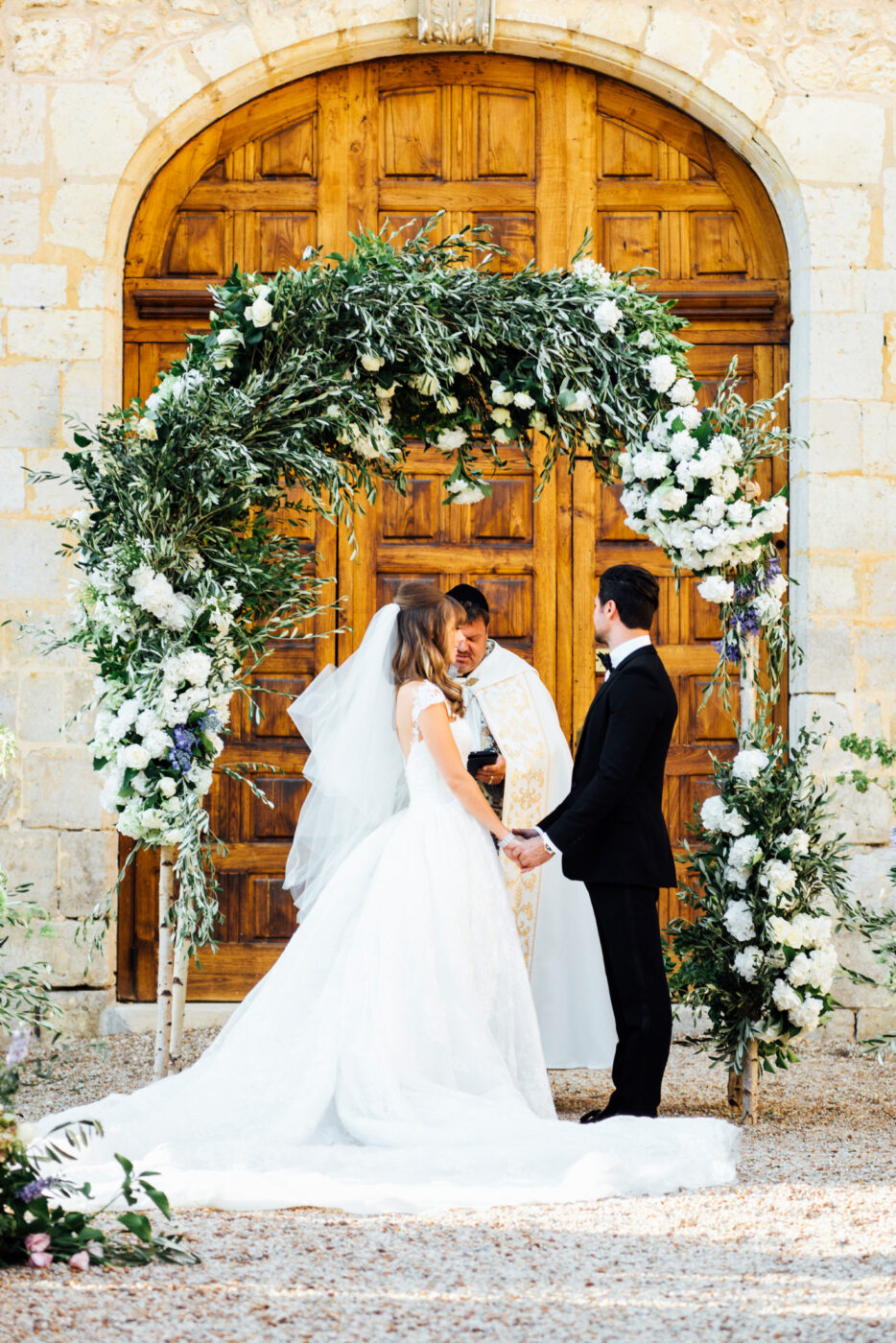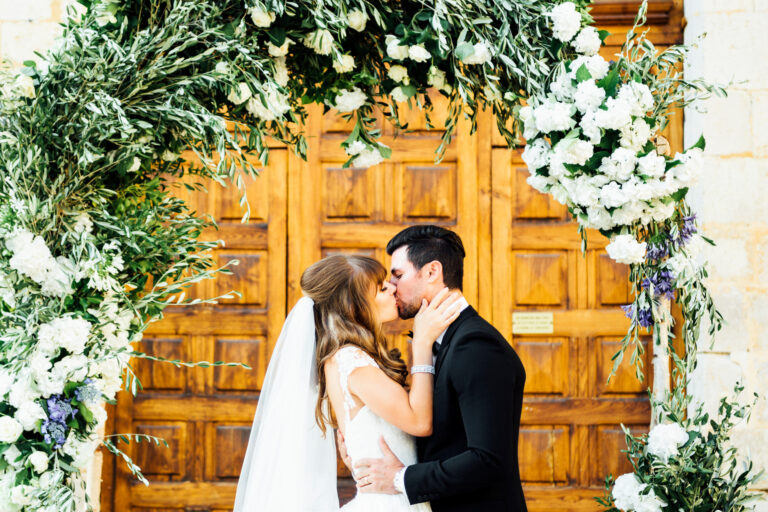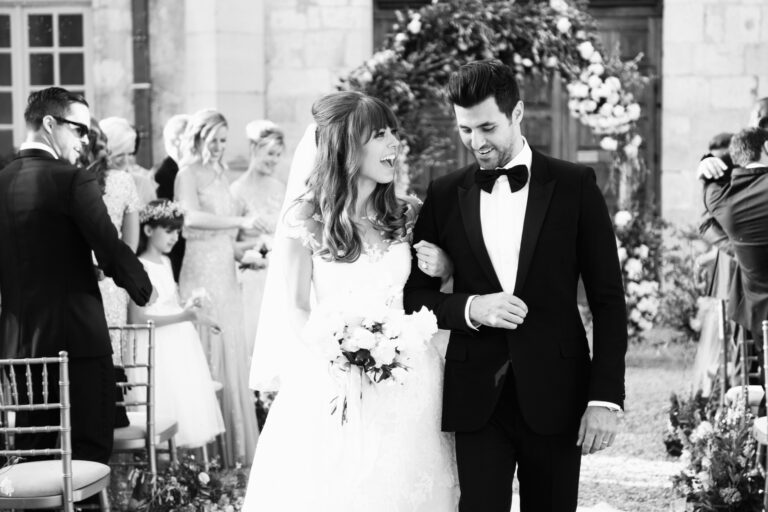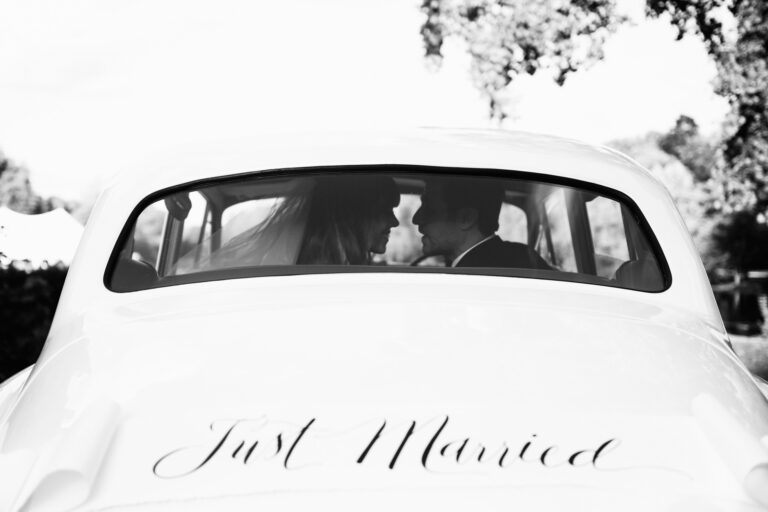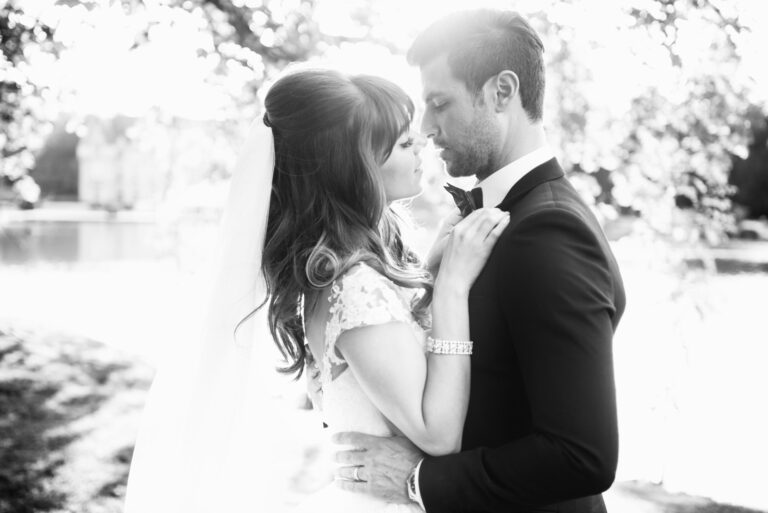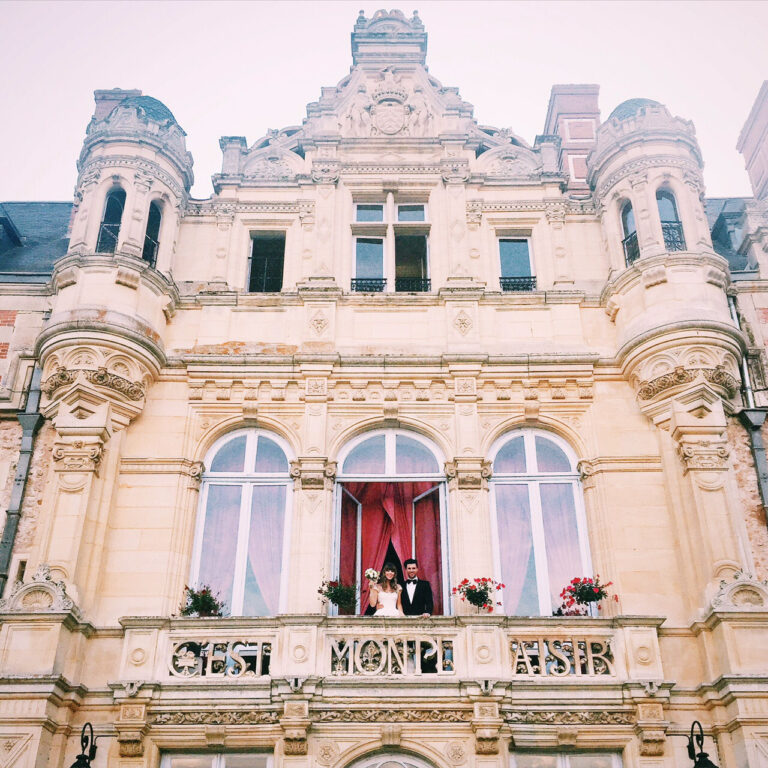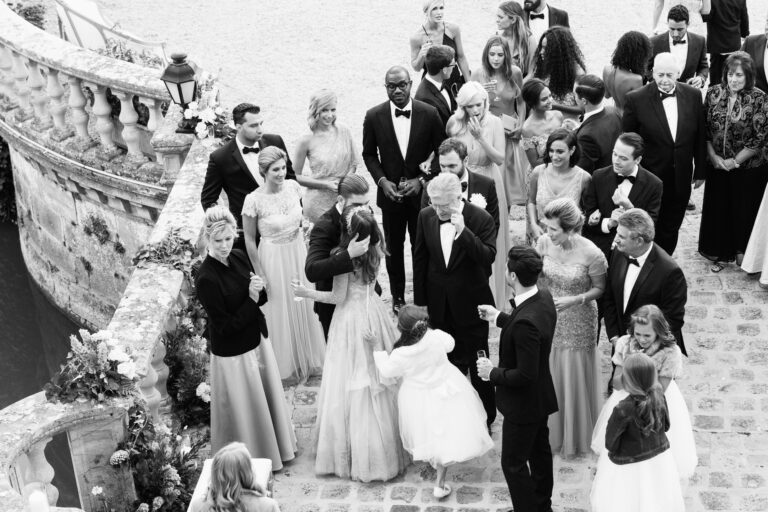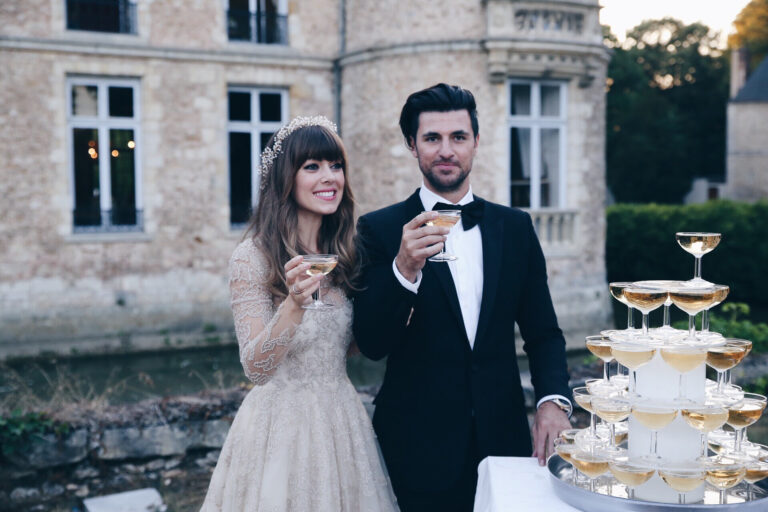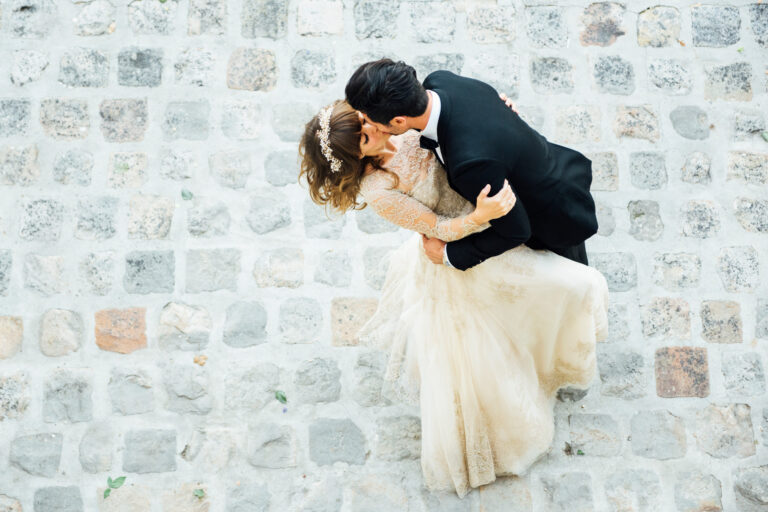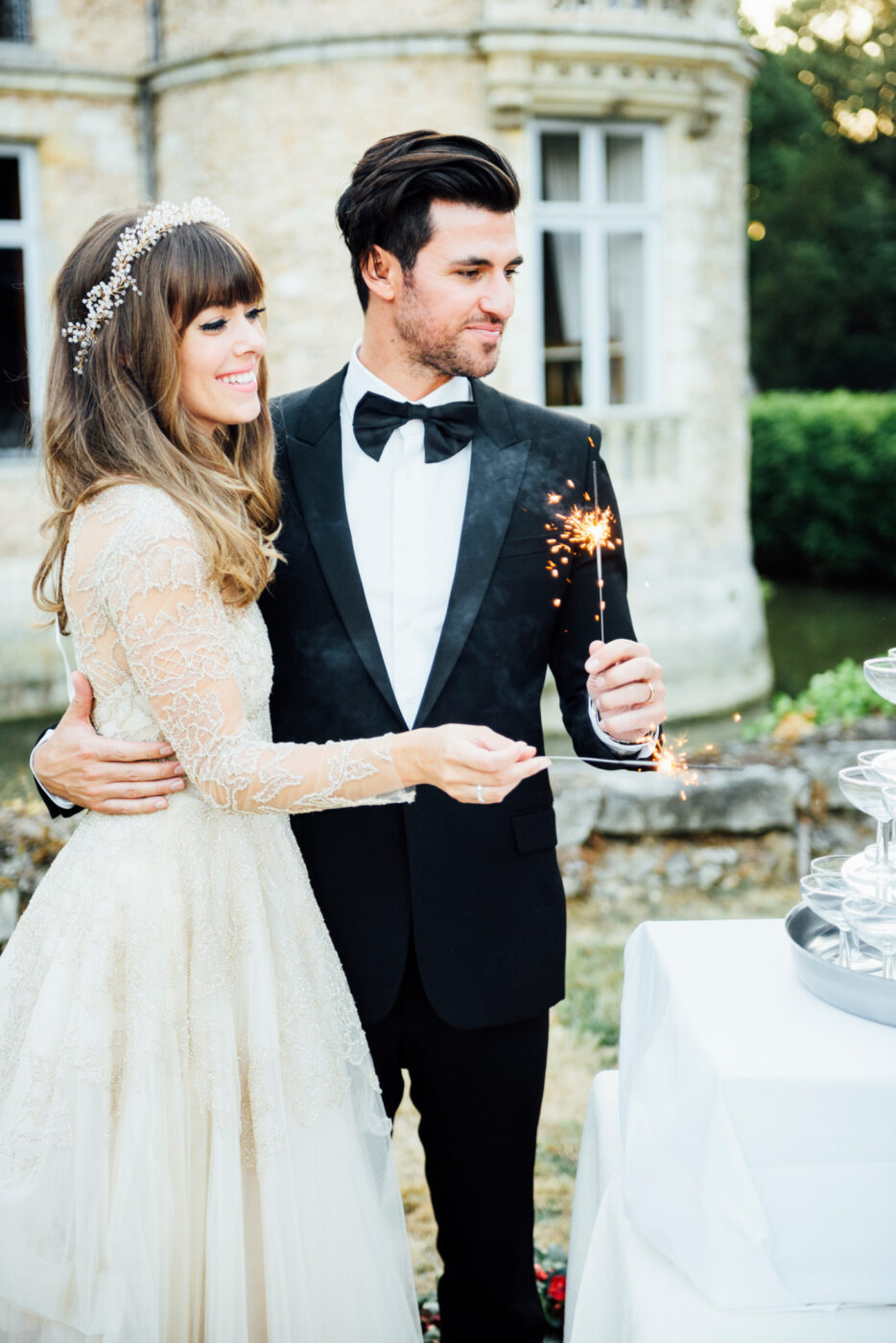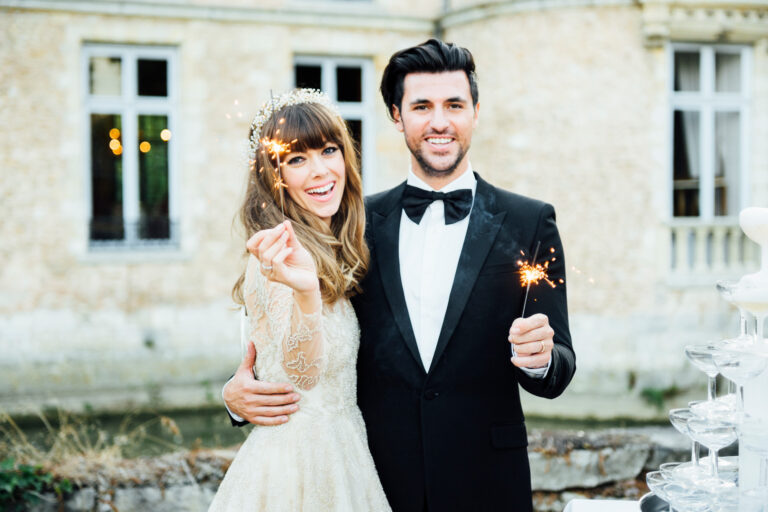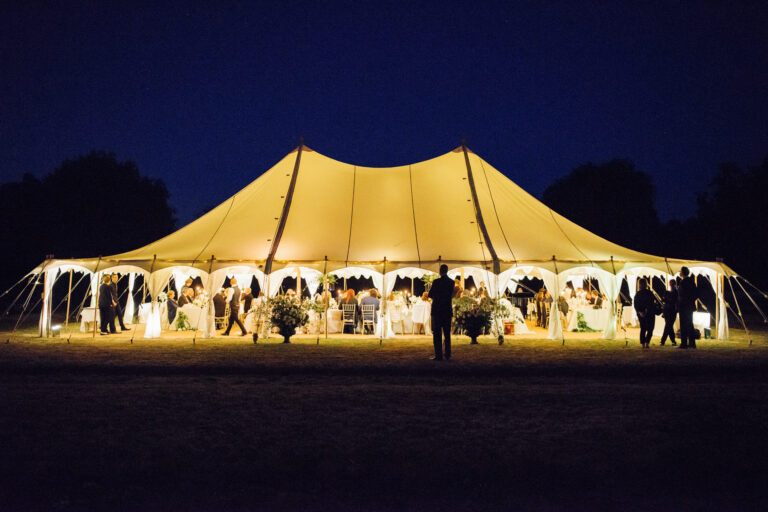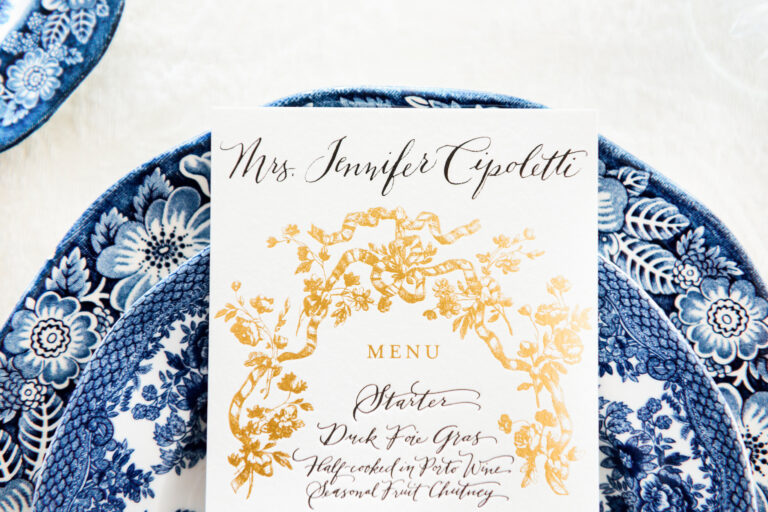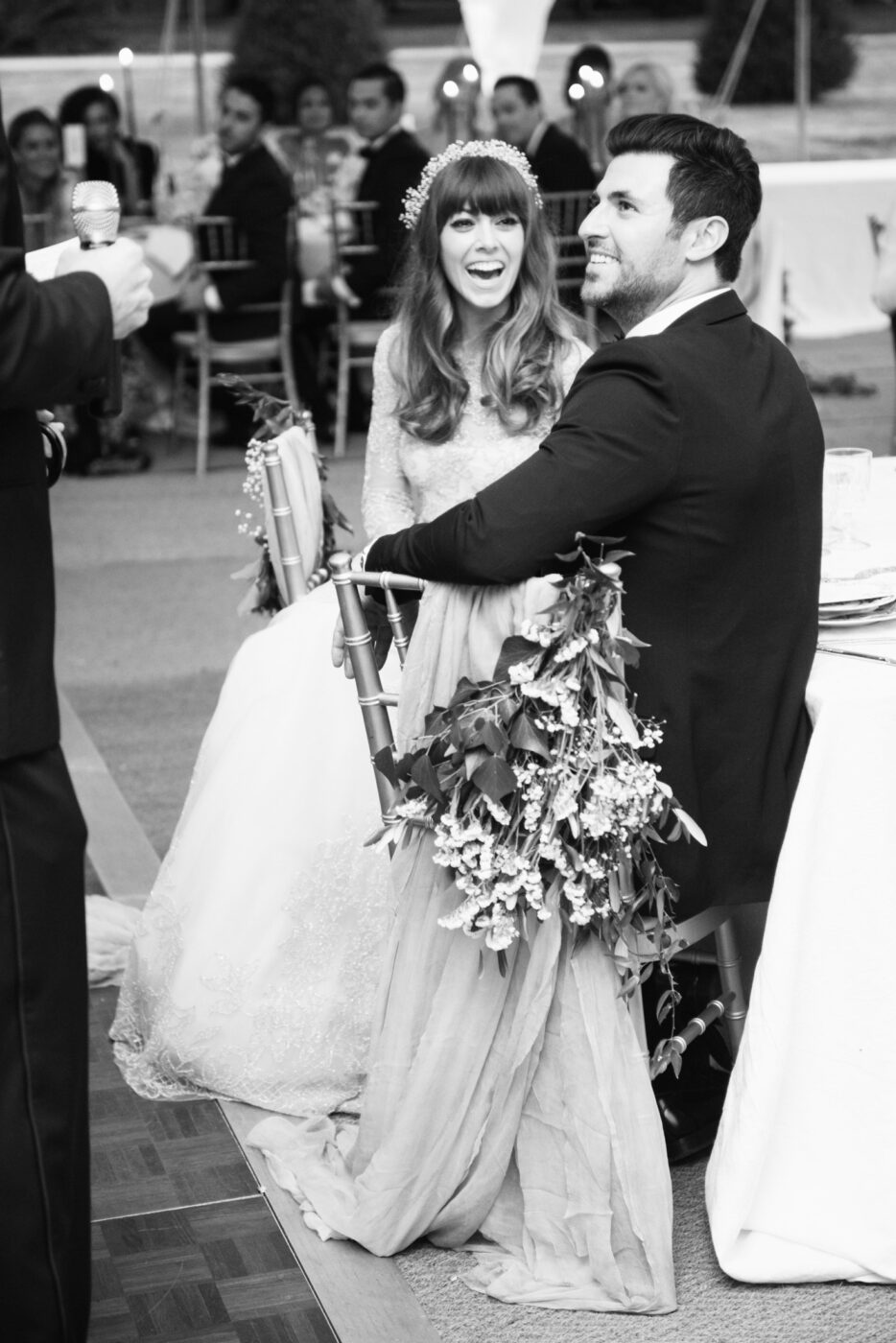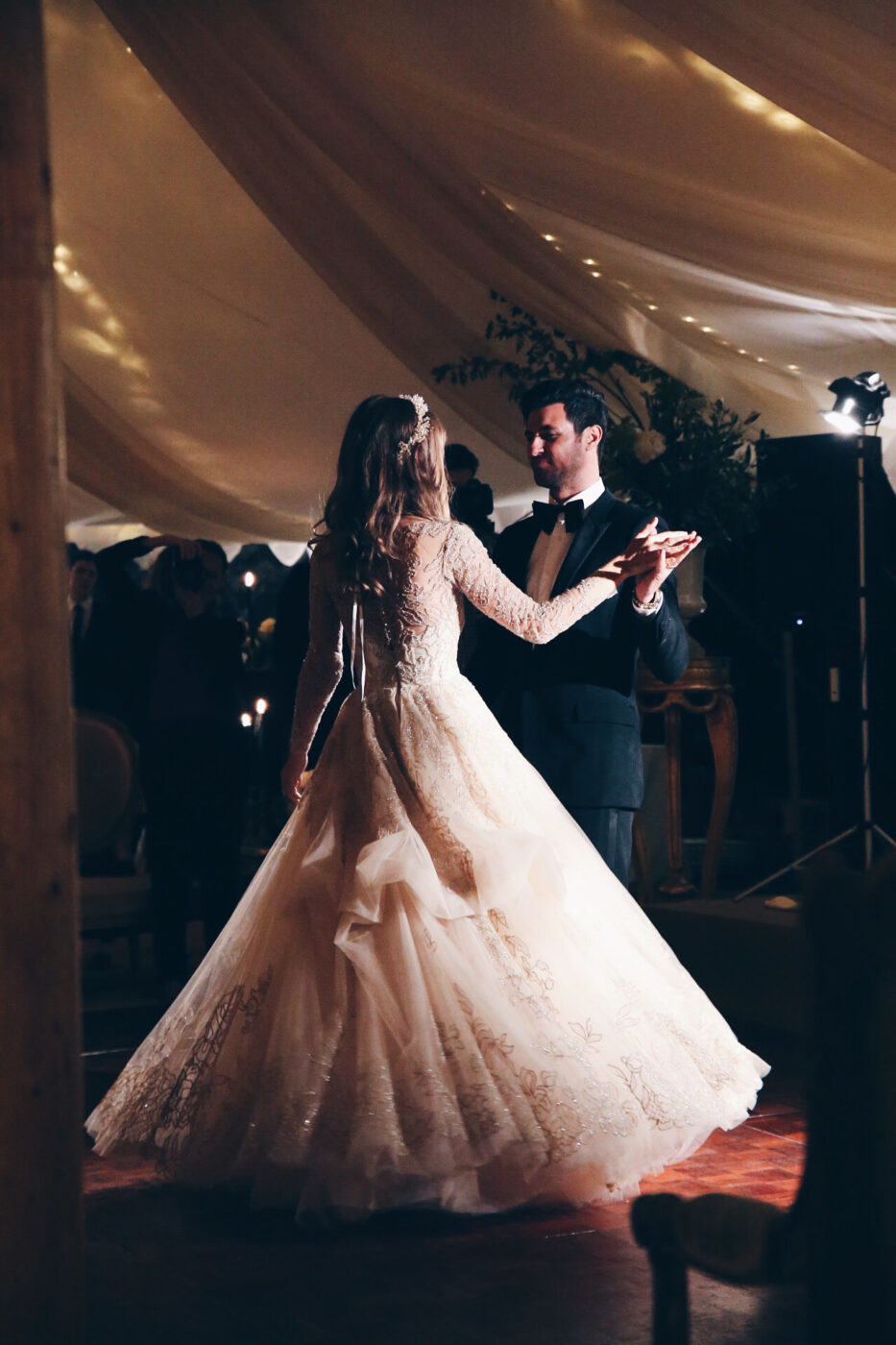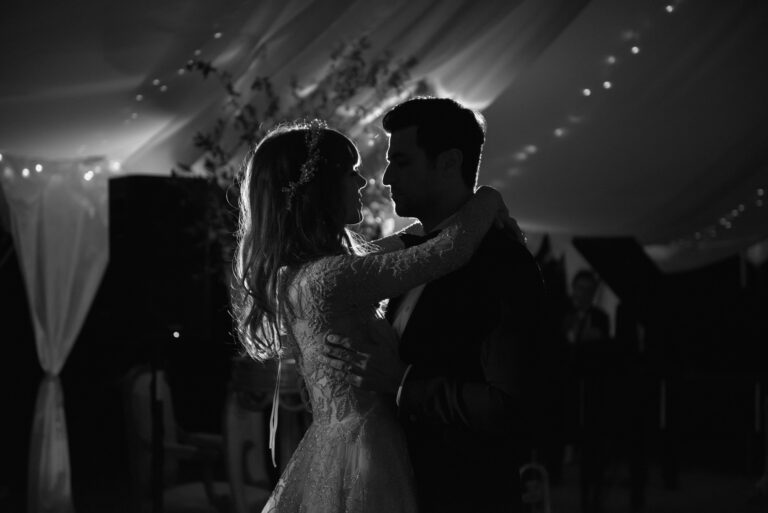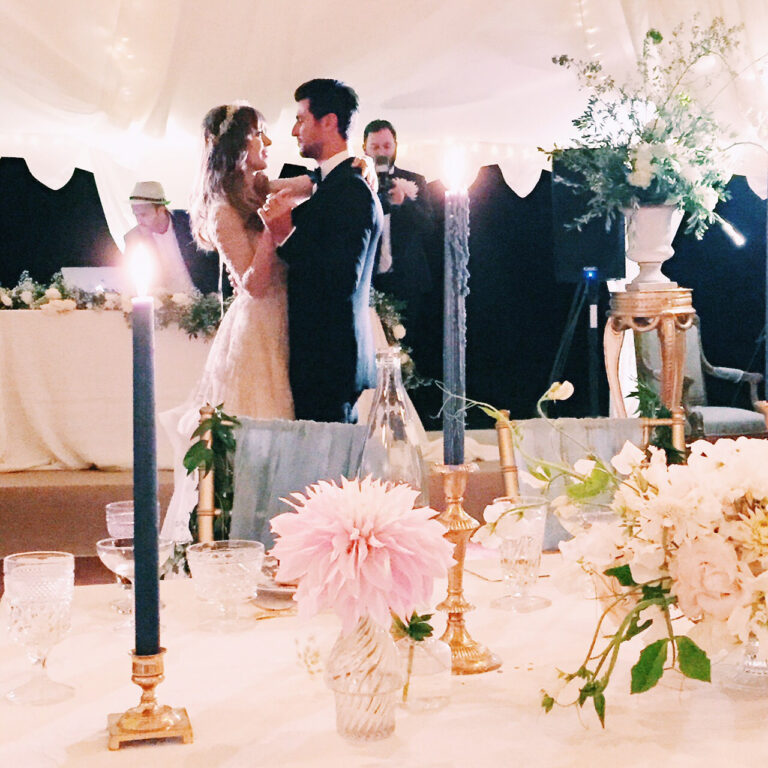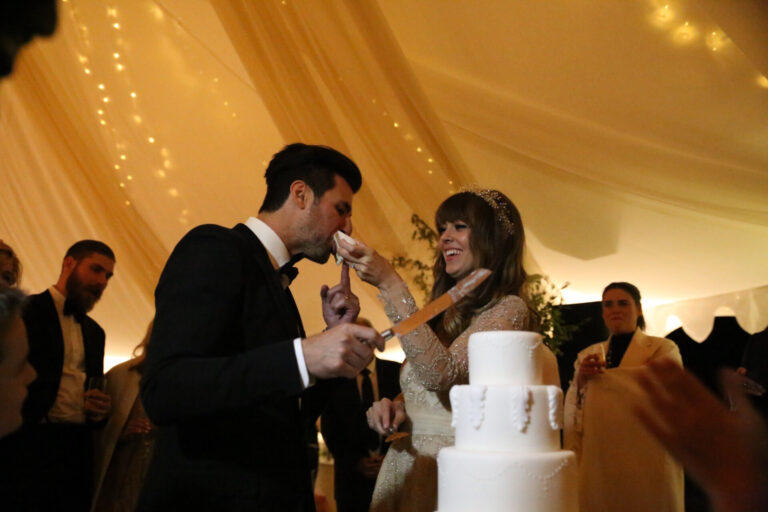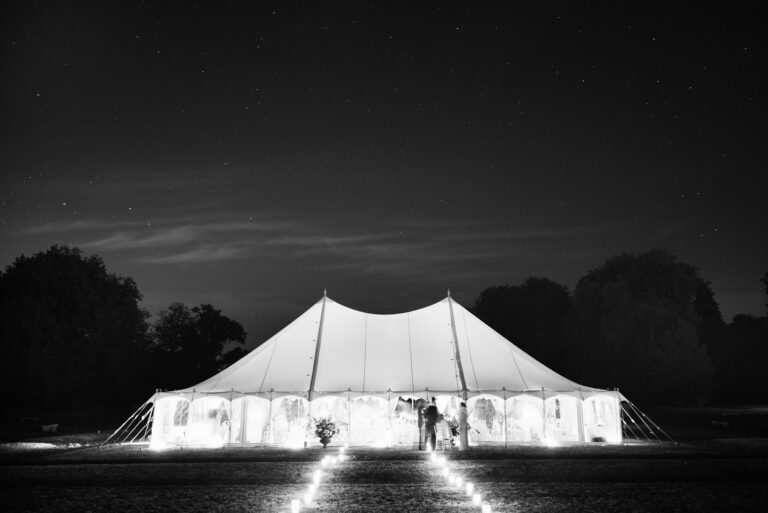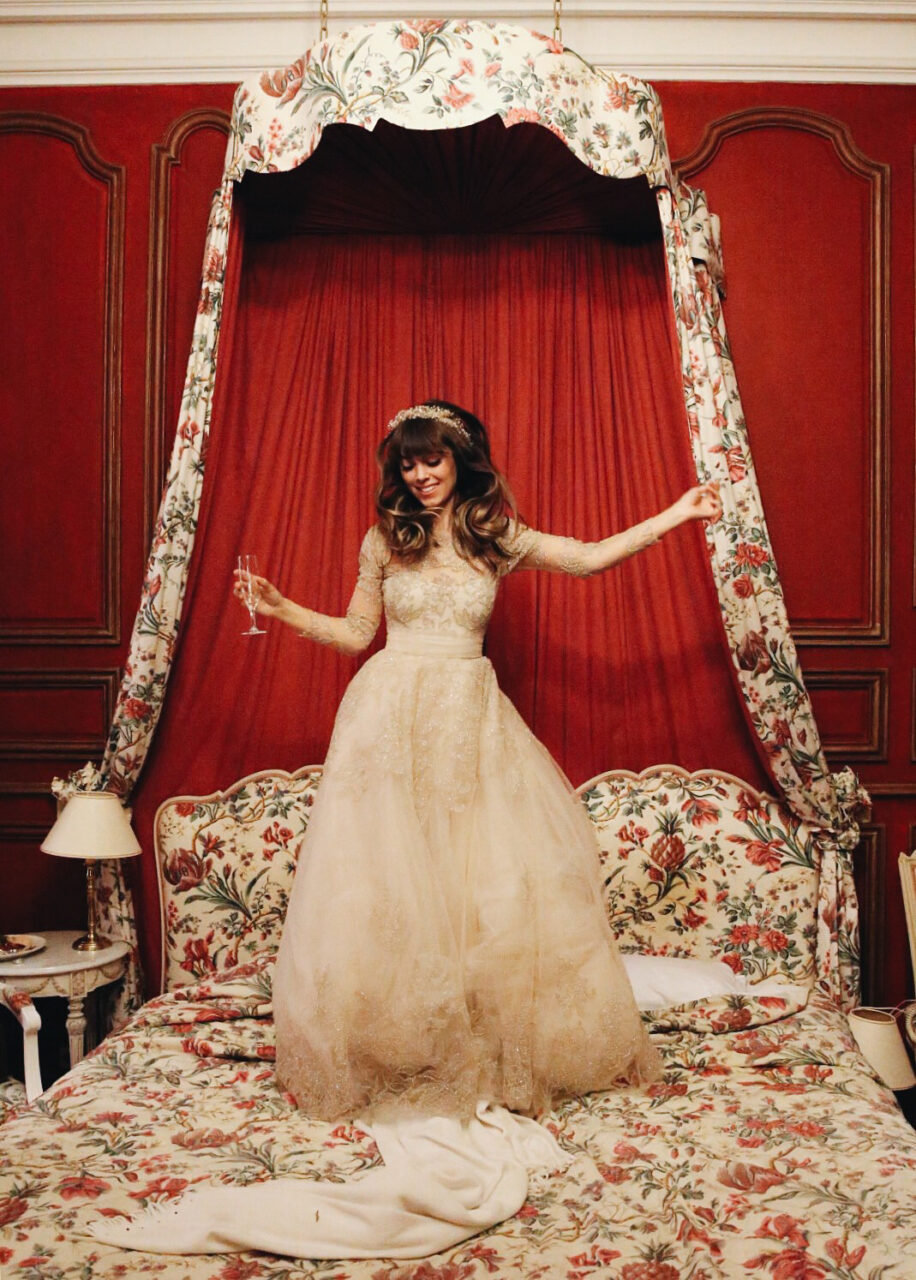 With a few of my nearest and dearest getting married next year and being proposed to over the holidays, I couldn't help but reflect on ours. Everyone said it would go by so quickly, and suddenly, I find myself speaking those same sentiments. Almost two and a half years later means that this January will actually mark our ninth year of being together. Come to think of it, I've definitely shared our engagement story, but I don't think I've actually ever shared our meet-cute story! I also thought it would be the perfect time to share a handful of unpublished photos that are definitely a few of our favorites.
I was 22 living in LA, and like any other 22-year-old on a Saturday night, I was out with two girlfriends of mine. Skeptical to the whole scene in general, I was never the type who intended to meet anyone while I was "out"; it was always about girl's night! Naturally, when we arrived to the bar, we ordered a round of drinks and then went to find a place to sit outside. Admittedly, I did have a Frenchie habit of having a cigarette with a glass of wine, so as I went into my purse to look for matches, someone came up to me and lit it for me instead.
As I looked up, I was pleasantly surprised to lock eyes with a tall and handsome stranger. I still remember exactly what he was wearing. A checkered button down shirt and a black fedora (yes, they were still cool). Not expecting this whatsoever, I was immediately taken back, and when I am taken back, I get really shy. I kindly thanked him and then we chatted for a bit. And by a bit, I mean for the next two hours while his friends mingled with mine. Before he left, we exchanged numbers and this is where the story gets funny. When we talk about it now, we both claim to have had the same feelings that night. Almost like we knew that we were both "the one" but were so scared that it just happened like that, that we both got cold feet. Knowing if we saw each other again, it would be forever.
We casually texted back and forth for THREE months getting to know each other. There, of course, were several Facebook stalking sessions that ensued, and with no mutual friends in common, my thought was "stranger danger." LOL! Just the thought of dating a guy who I didn't know anything about – nor did I have friends that knew anything about him – weirded me out a bit. But after several invitations to join him for dinner, I finally conceded. The date was set for the following weekend.
By now, it was March in LA and the weather was warming up. That same weekend, a couple days before we were supposed to go on our first date, I got a text from a friend inviting me to a pool party. As I arrived, I realized it was less of a party and more like an intimate gathering of a few friends. And as I went to introduce myself to this hot, shirtless guy wearing sunglasses, I said, "Hi, I'm Jenny". He took his sunglasses off and said. "Oh, hey you! It's Freddie!"
And the rest is history. Literally have not separated from that point forward. Three months later, we were living together. Five months later, we got Margo together. Three years later, we started Margo & Me together. Six years later, we tied the knot together! And nine years later, here we are.
A lot of people ask us for relationship or marriage advice, I think because we've not only been together for almost a decade, but because we also work so closely together every single day. Not only is he my lover, but he's also my business partner. We tell each other everything under the stars. There's such a tremendous amount of love and respect in our relationship, but it's a constant work in progress! Every relationship is so different so what works for some may not work for others, but the fundamentals of having patience, honesty, compassion and respect for each other is what ultimately has given us these beautiful years together. Bottom line, we treat each other the way we would want to be treated.
I can't remember who told me this when I was planning my wedding, but it's remained with me to this day. They said "It's not about planning the wedding, it's about the marriage". So with that, and as you embark on this beautiful journey together, here are a few things to keep in mind as you plan your wedding, but most importantly, embark on marriage together.
Communication
This may seem pretty basic, but it's something that we've had to work on for years. Freddie and I both want to make each other happy. So when it comes to something as basic as making a decision on where to sit at a restaurant, we sometimes find ourselves in a percipient. "Well I picked this seat because I thought you would like to sit here!" That sentence explains it all! I think in relationships, we're always eager to want to make the other person happy – not push our preferences on them too much – and have them feel equally involved in the decision process.
Much like the wedding planning process, I think men just YES a lot because it's what they think we want to hear. But what we really want to hear is their honest opinion. If your guy just doesn't seem into the process, keep him involved by bringing options to him once you've decided on your favorite two. That way he won't feel overwhelmed with all of the options you're sifting through, but you're still feeling his involvement.
This applies to the wedding and to everything else in marriage. Making decisions together is one of the things that was harder for me to do. I've always been fiercely independent. Making a decision by myself was not only something I liked doing on my own, but I was really good at it, too! Learning to share that with someone else has brought us a lot closer and I feel like we're on a team.
Registry
When it came to registry, website creation and guest list, we definitely got a little lost. With our wedding being a destination wedding, we didn't exactly want to ask our guests for a gift as well. Just going the distance of attending our wedding was enough for us, of course! But everyone kept asking. Especially people who weren't able to make it to our wedding – they still wanted to give us something special.
I wish I knew about Zola.com when we were getting married! You can create your website, sync your registry, create checklists and monitor your guest list all in one place. This would have been so helpful for our destination wedding! They even have a management tool that helps save and format guest addresses so you can easily format invitations. No more typing each one out! When we were going through this process, we had 100 different excel sheets and three different websites. I love how everything is in one place on Zola. If you're engaged and starting this process, it's most definitely worth a look. (And right now, you can even sign up here to receive $50 towards your Zola registry!)
Time
What's the rush? Being engaged is almost as special as being married. So many people are in such a hurry to have the big day that they forget how magical that time of being engaged is. Freddie and I were engaged for a year-and-a-half before tying the knot.
When you plan a quick wedding, it can very easily take over your whole life! There are so many decisions involved, and financial decisions are not the easiest to make. You have to give yourselves time to enjoy each other still. It's easy for every conversation to become about the wedding, so be very careful and set aside time that's just "the two of you" time. Like you're dating again to keep that spark! Because let me tell you, if all you talk about for a year is the wedding, and then the wedding is over in a day and you've not spoken about anything else but that, it's a real reality check. Being conscious about building your relationship up, focusing on being engaged, and not letting the stress of planning a wedding tear the two of you down is crucial.
Opinions
Everyone has them, always will. This goes back to my point about communication. The quicker you learn to be on the same page as your partner, the easier it will be to communicate to your loved ones that their traditions and beliefs may not be aligned with you and your partners'. While I had the most pleasant and supportive experience with my family and in-laws, I have heard and experienced many different stories. This is your wedding and your day with your partner, but you may also be your parent's first child to get married. Or your partner's family may have traditions that their mother wants you to carry out. It's a sensitive time for everyone!
My advice is to take all suggestions with a grain of salt. Listen to all suggestions and advice and show that you care with a listening ear. At a later point in time, after you've discussed with your partner and have made a decision on what your stance on it is, you can go to your mother, father, aunt or whoever it is and let them know that while you appreciate and understand their preferences, it's just not something that the two of you are interested in carrying into your marriage. When done in a respectful way like this, you will hopefully be avoiding conflict and pent up confrontation.
The Moment
People say this all the time, but there's truly never a better time to hone in on your ability to live in the moment. From being engaged, to the day of, learn to let go and live each high and low as they come and go. Most importantly, don't sweat the small stuff. Tackle problems head on with a deliberate intention of finding a solution instead of letting something fester and bother you. I felt as light as a feather on my wedding day, just floating blissfully through it, and it's because I was mindful of living and feeling each moment.
I could go on and on, but I've just realized this article became rather lengthy. If you've come to the end and are looking for more advice on something specific, please don't hesitate to ask me below! I'd love to share my thoughts!