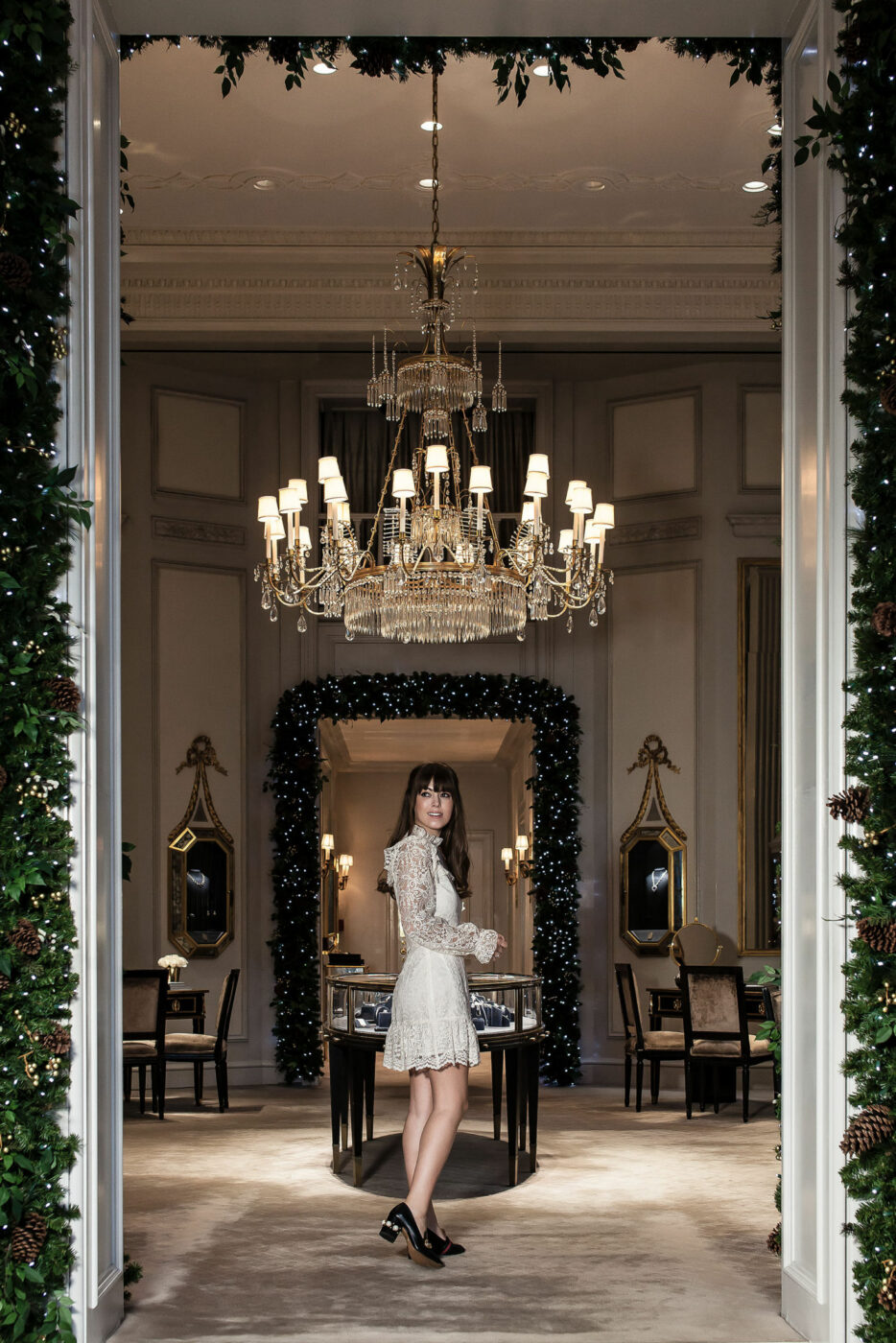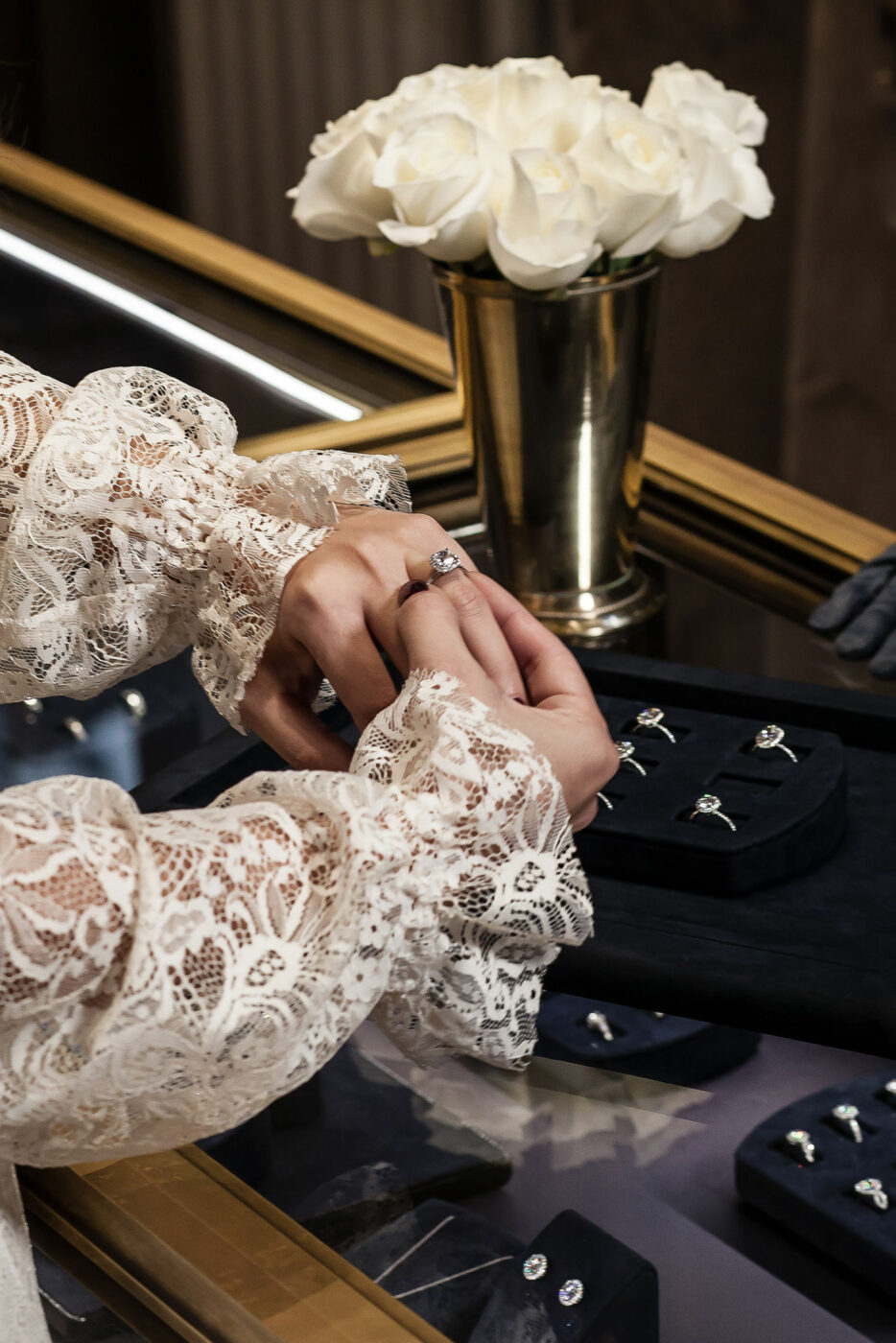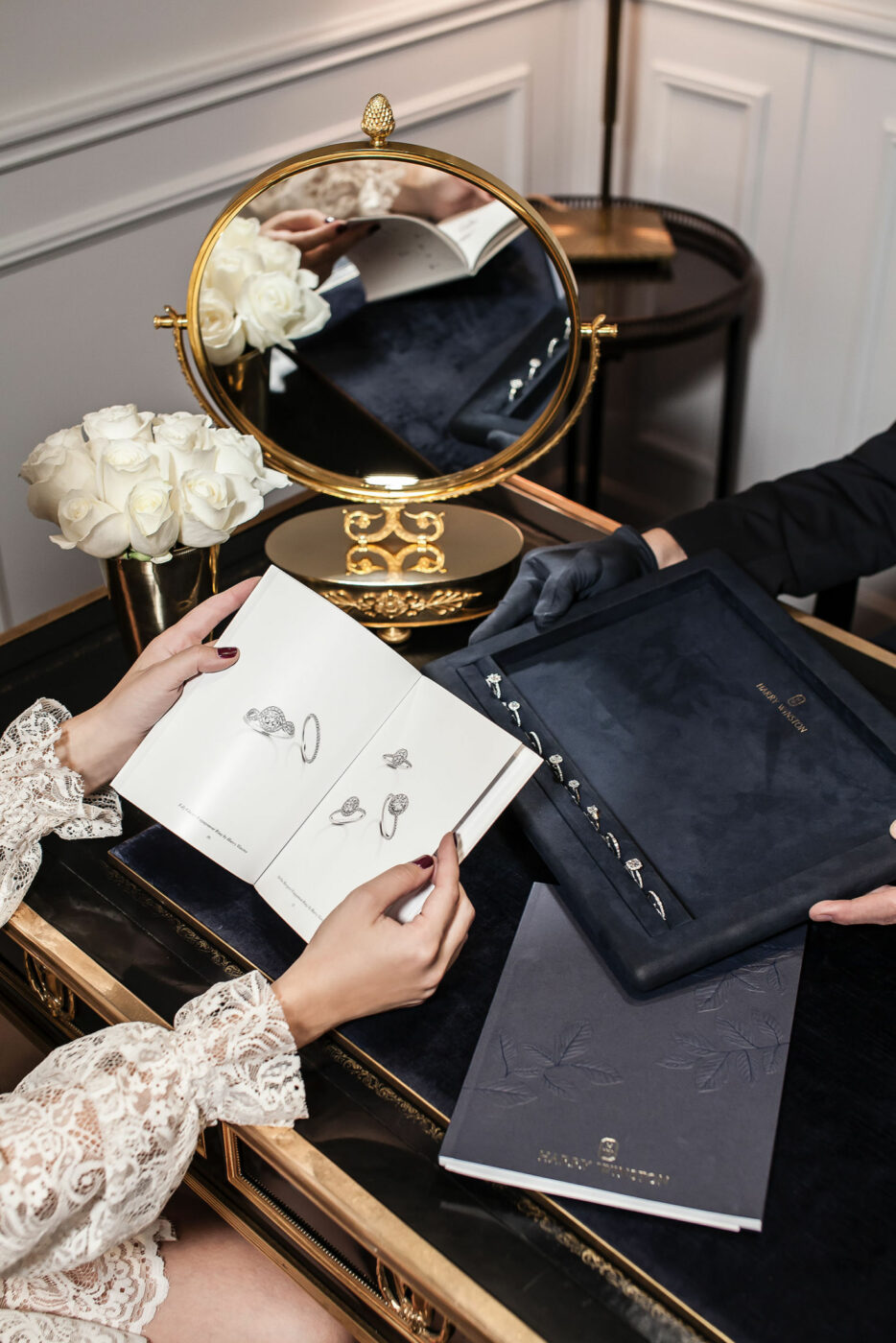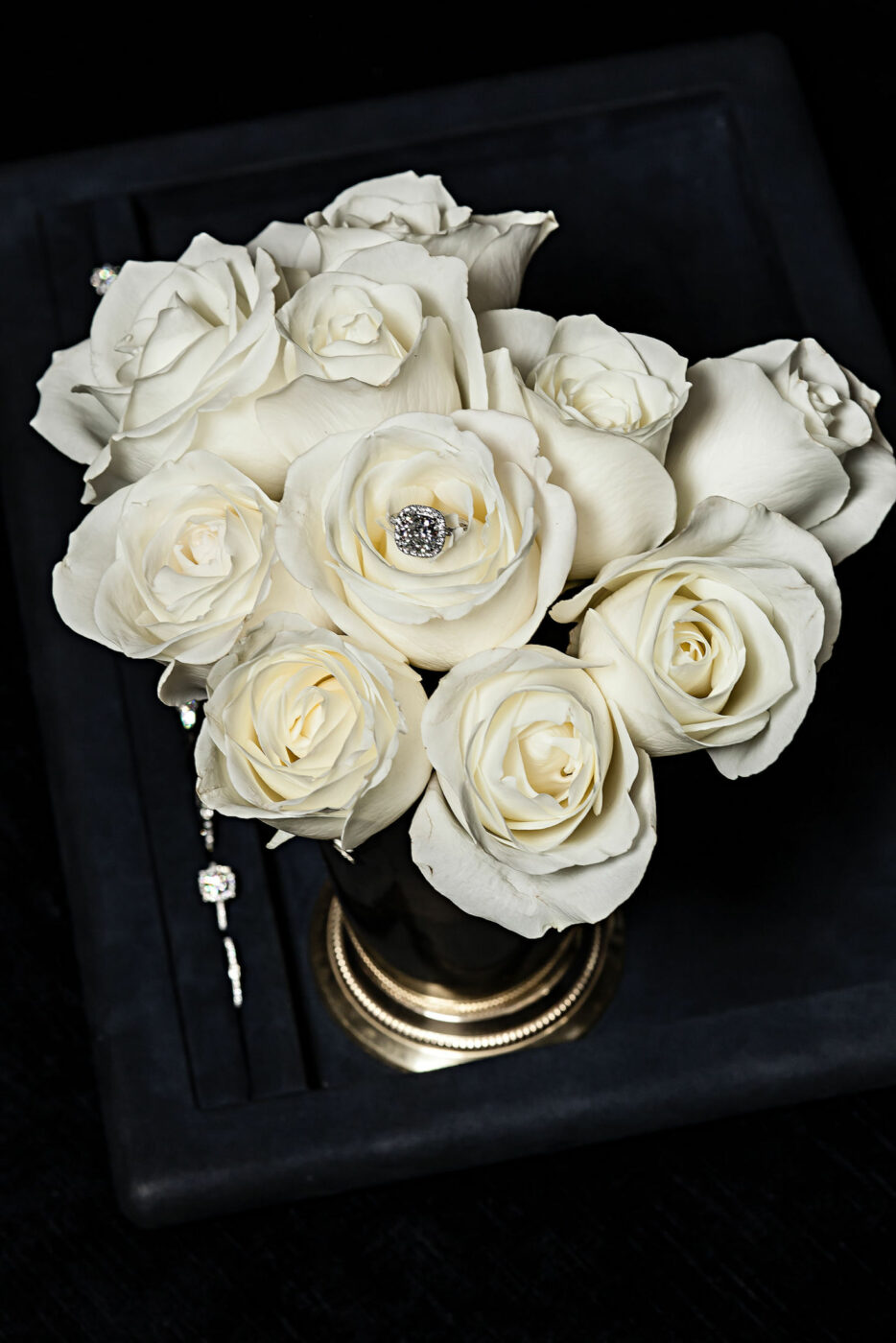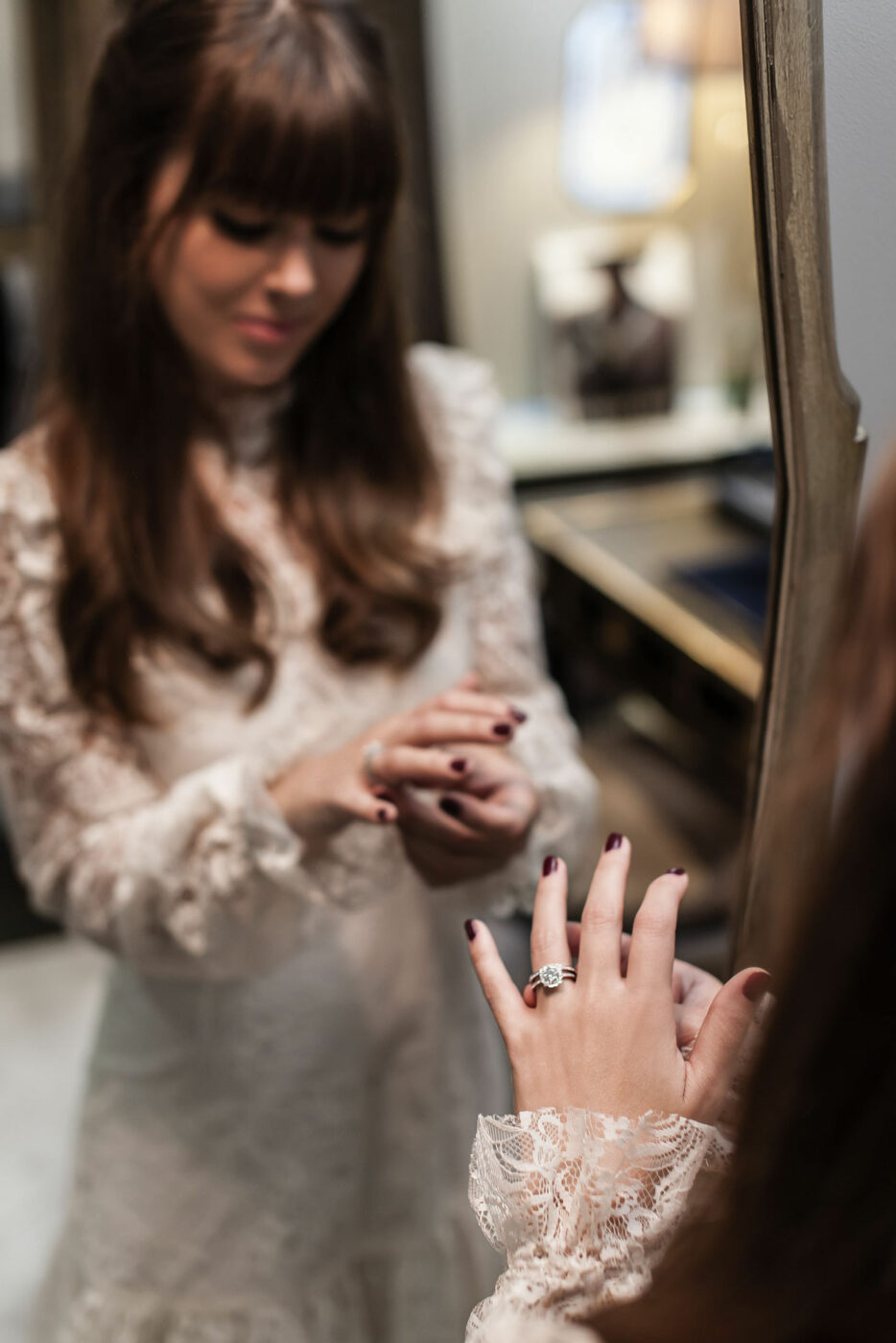 From Thanksgiving to Christmas to New Year's Eve, and all the way through Valentine's day, the world has coined yet another holiday: engagement season! It's one that women all over the globe are rejoicing over. Because if you and your guy have been throwing the idea of marriage around, you may be on your way to getting engaged during these special months.
With a proposal, comes a ring. But what if you haven't had the ring talk yet with your significant other? Not to worry! I recently sat down with the impeccably elegant Harry Winston team to get their advice on how to make the most educated decision on one of the most important investments of your life.
Here is my cheat sheet and your quick reference guide to shopping for your engagement ring!
No. 1 Learn the Language
Admittedly, this is something I didn't know much about before I went ring shopping with my now husband Freddie. Once you start your ring researching and shopping, you'll hear about the "Four C's" often. The "Four C's" are carat (size), cut (shape), color (The ABC's of "D, E, F's) & clarity (how flawless it is).
No. 2 Think of it as Quality vs. Quantity
I truly believe a small perfect diamond is far more precious than an imperfect one, no matter how big.
No. 3 Research the Ring's History
Harry Winston engagement rings are held to the highest and most exacting quality standards in the industry, so you know that whatever you are trying on is in the upper echelon of diamonds in the world. With the name, you are investing in a Heritage American brand that prides themselves on quality and craftsmanship. Harry Winston pieces are ones that will last a lifetime.
No. 4 It's Possible to Find a Stunning Ring that's Affordable

Harry Winston Engagement Ring Collections start at $7900, which aligns with the rule of thumb that you should spend three months' salary on a ring. So, though you may think of them just as a multi-million dollar jeweler, Harry Winston offers seriously stunning pieces that are surprisingly affordable.
No. 5 Remember the Experience
You will wear your engagement ring forever, but you also want to always remember the shopping experience! In addition to their gorgeous jewels, one of Harry Winston's most beautiful attributes lies in what I saw while visiting their New York Flagship store on Fifth Avenue family and company culture. Their team isn't just there to sell you a ring; they are there to be your personal guide to finding "the one" and beyond for years to come. From gifts for your bridesmaids (you will want to thank them for all of their hard wedding-planning work!) to your wedding bands to first anniversary gifts to "just because I love you" presents, the Harry Winston family will quickly become new members of your own family.