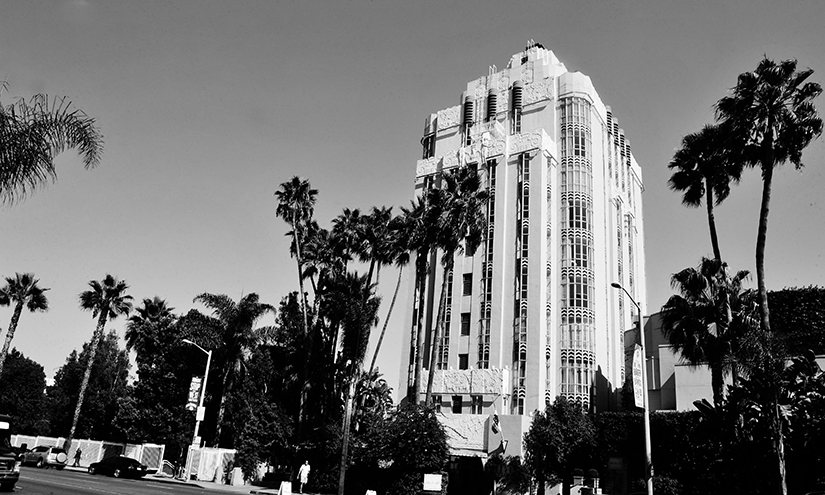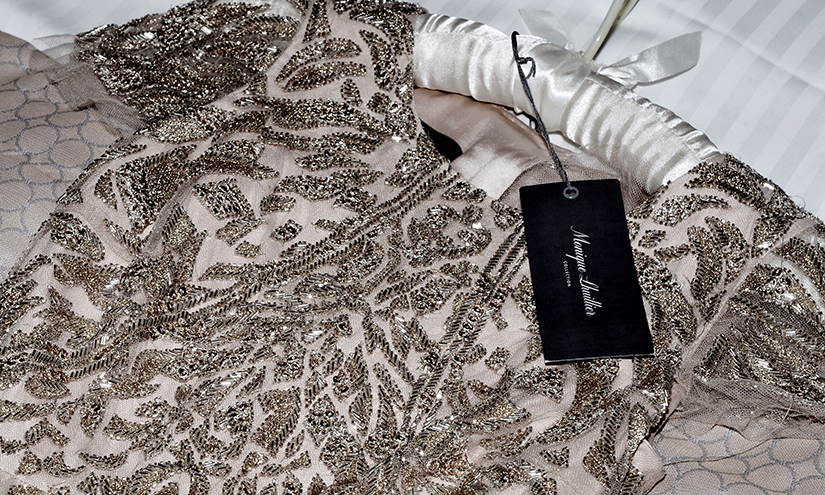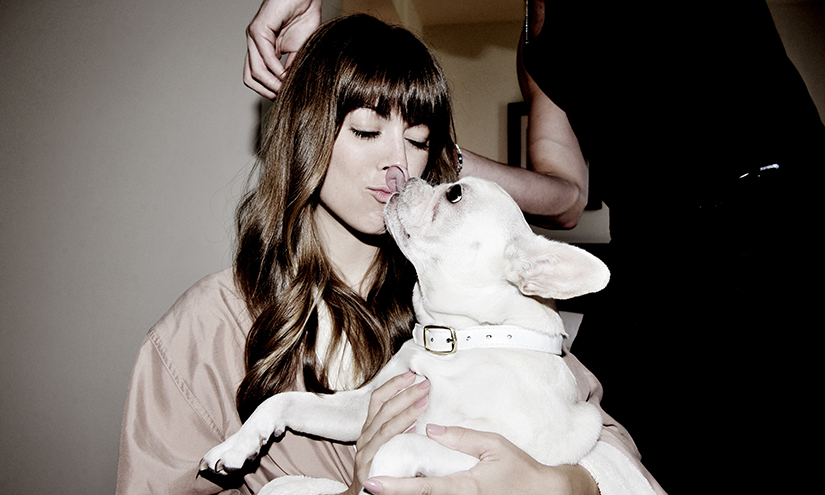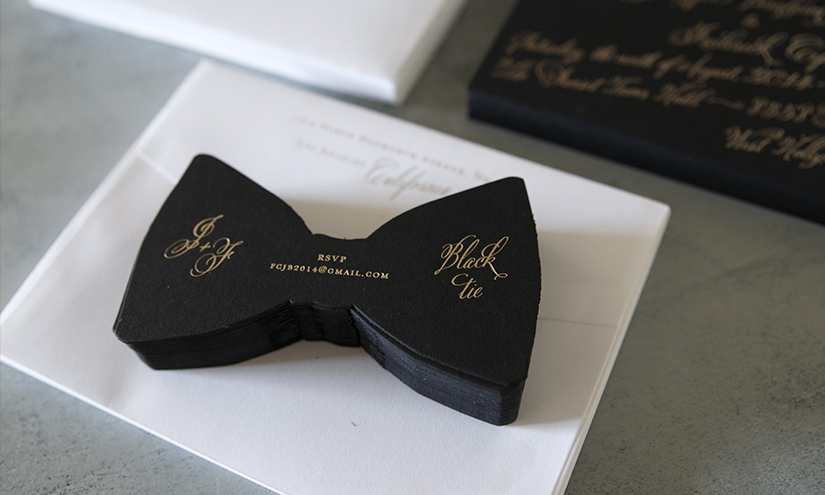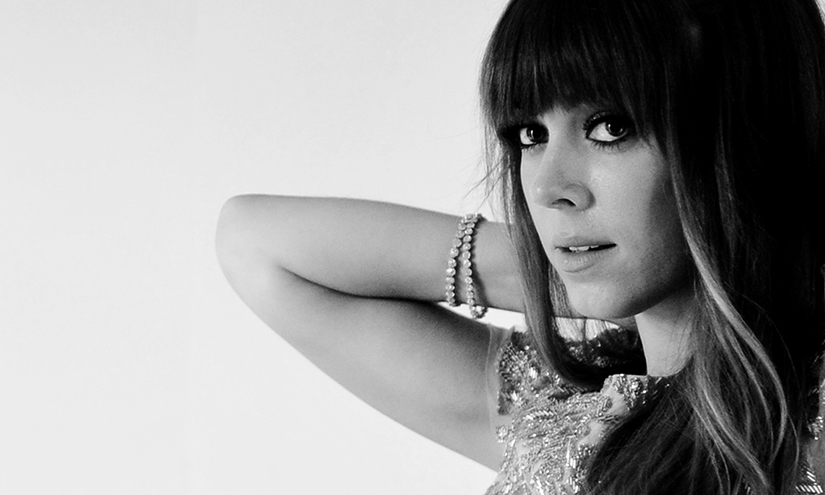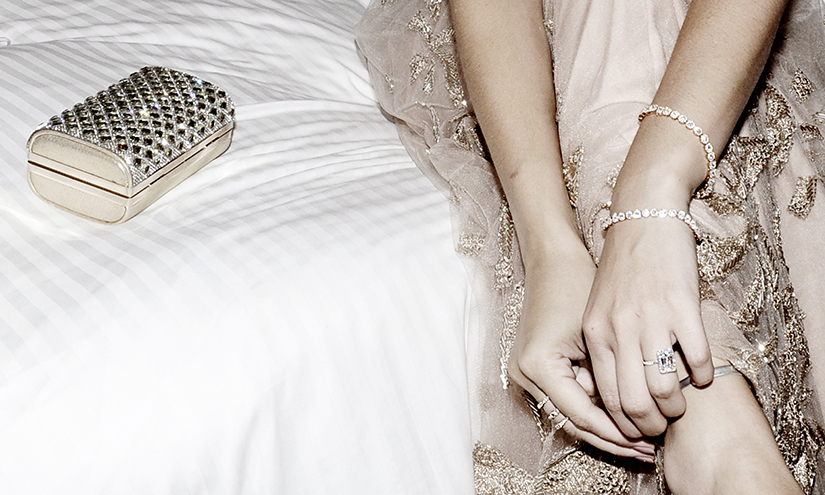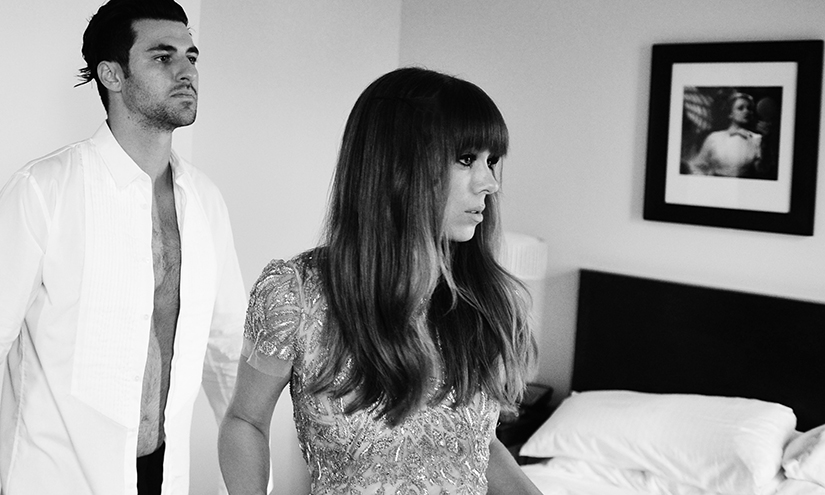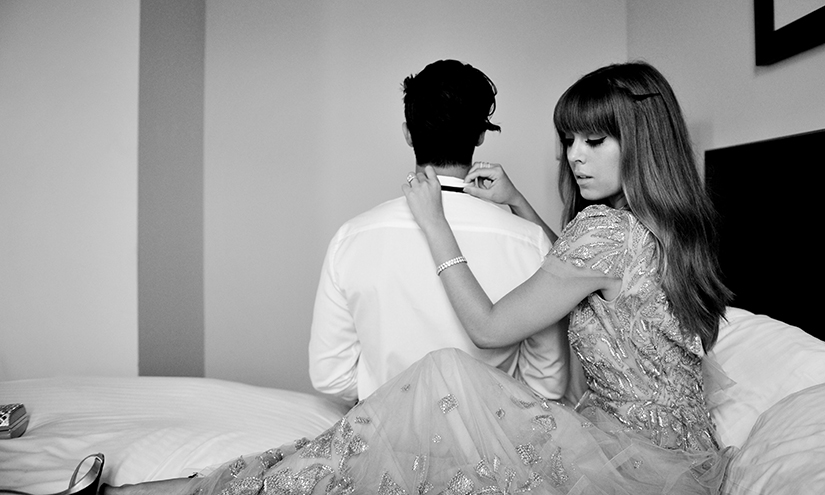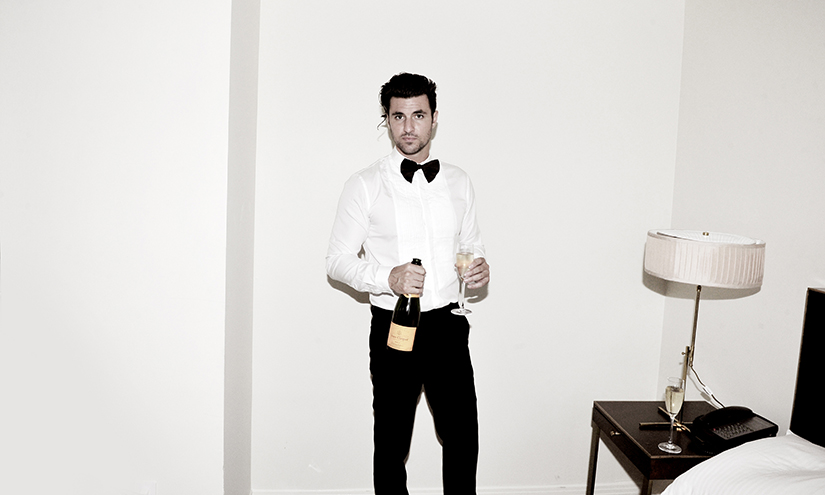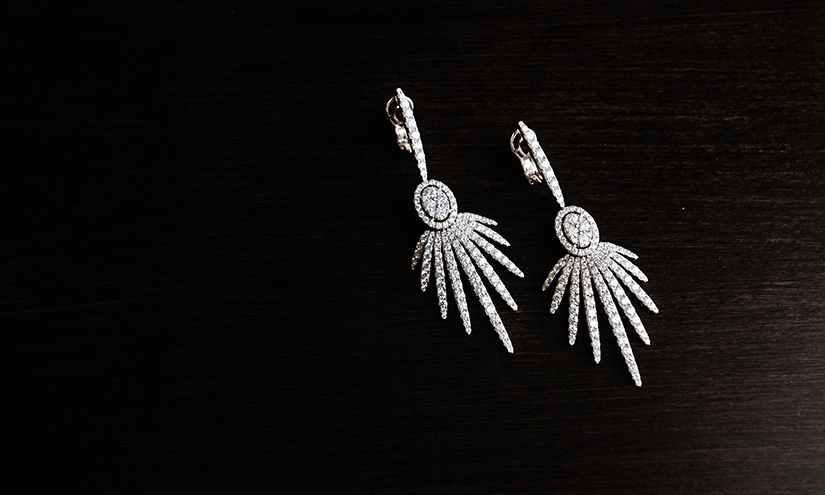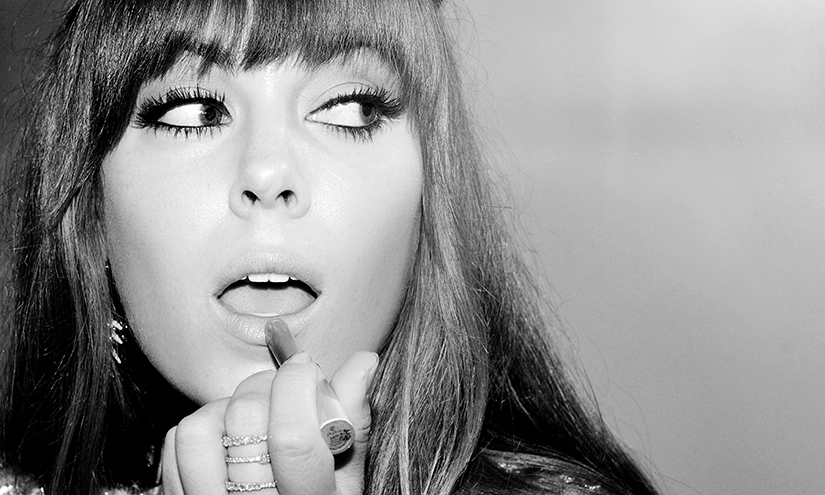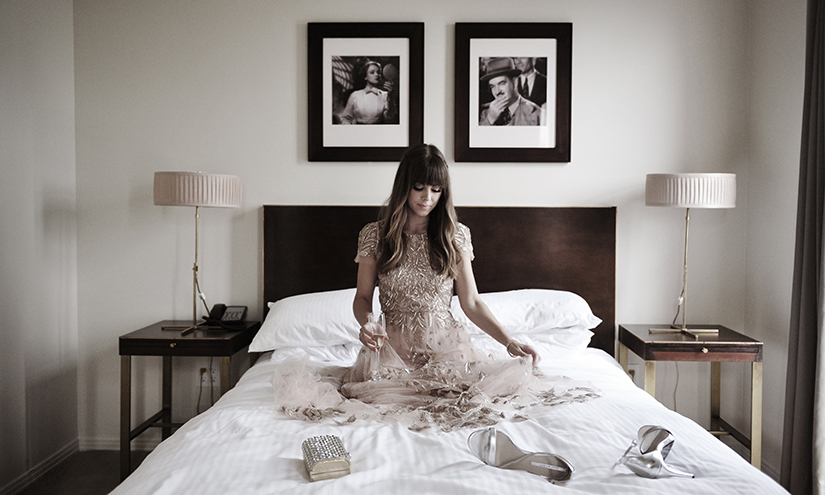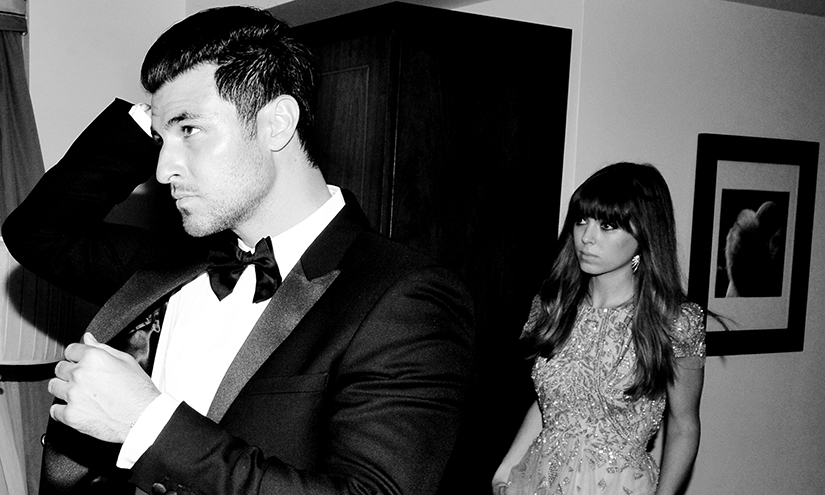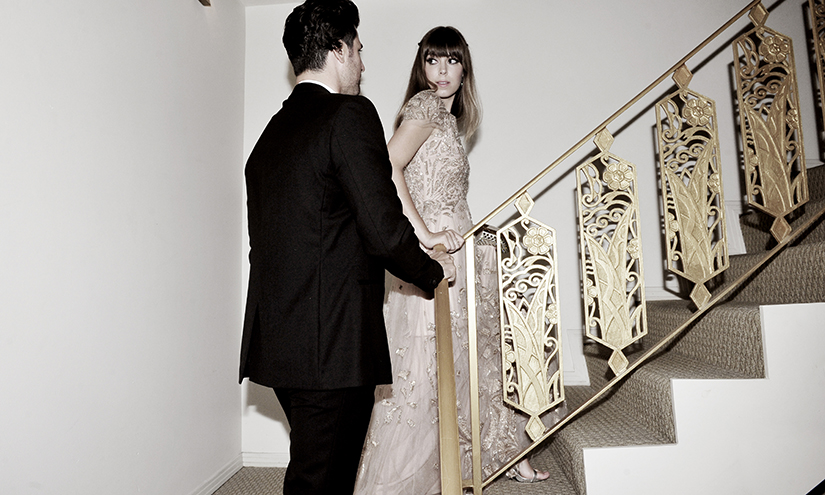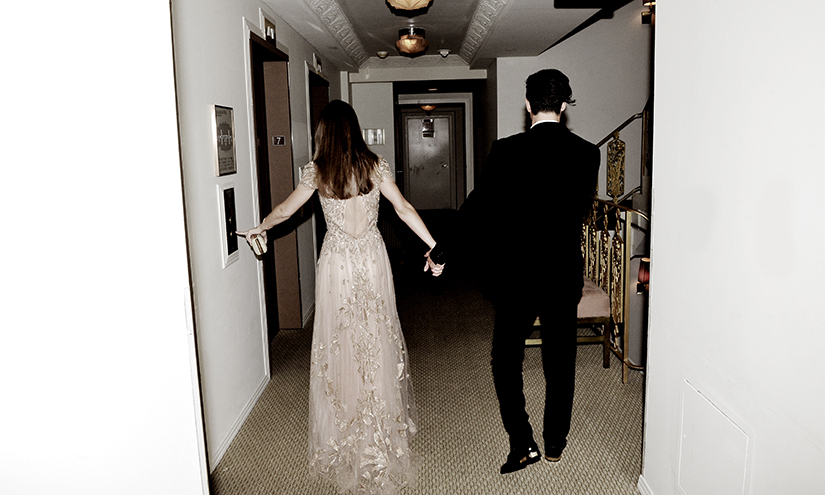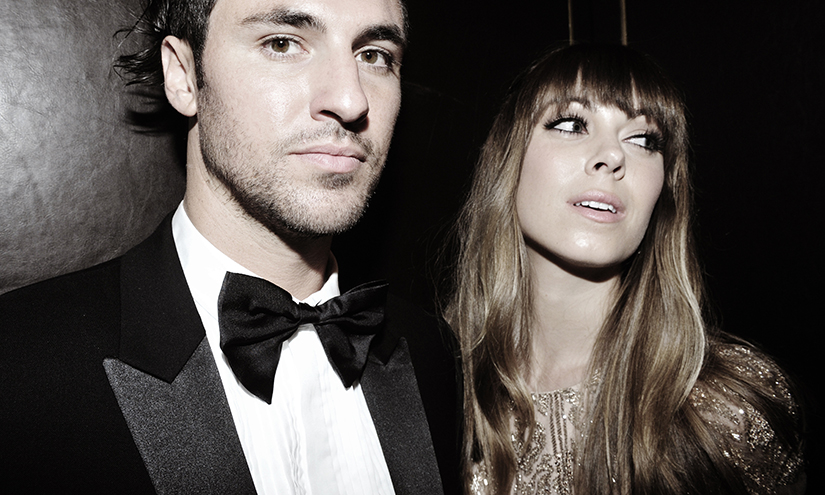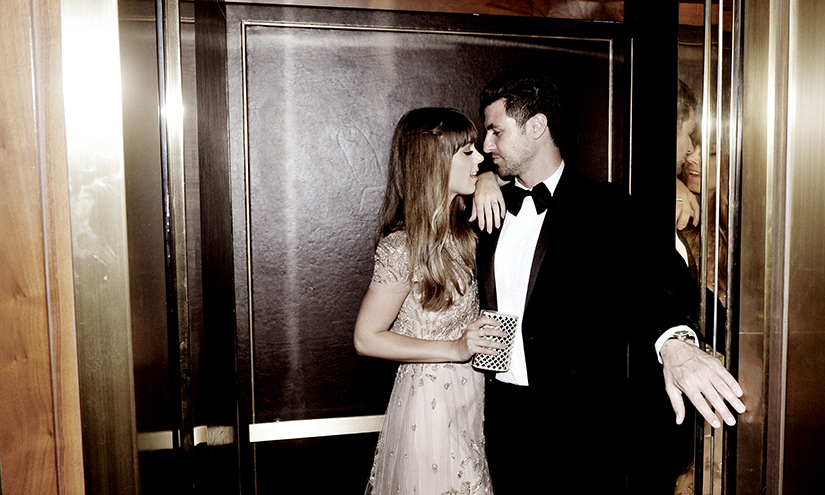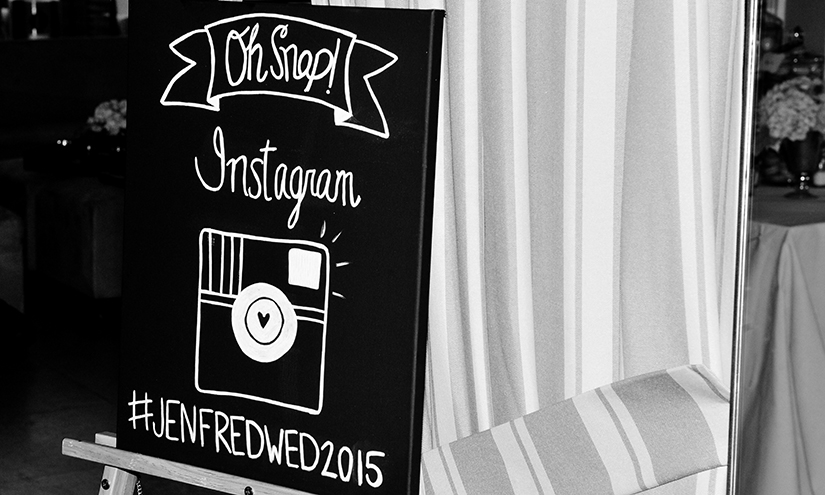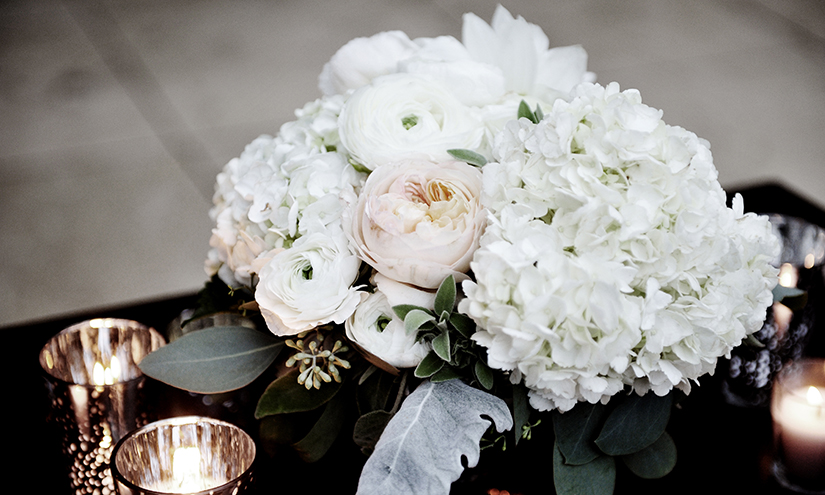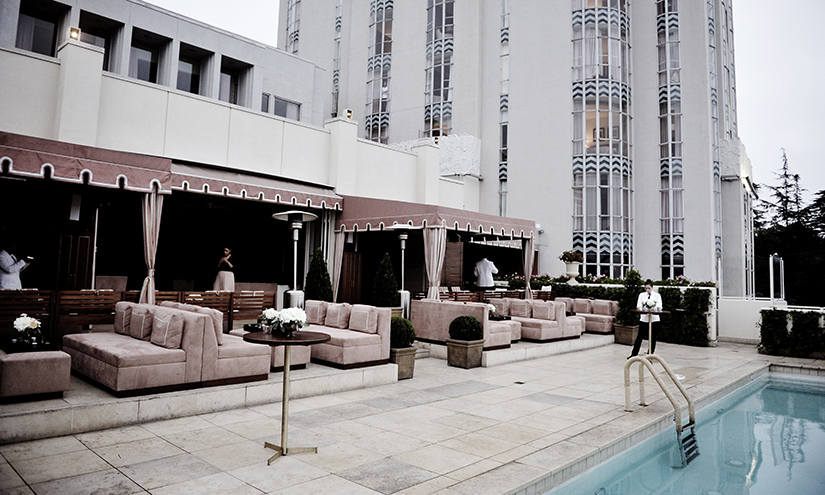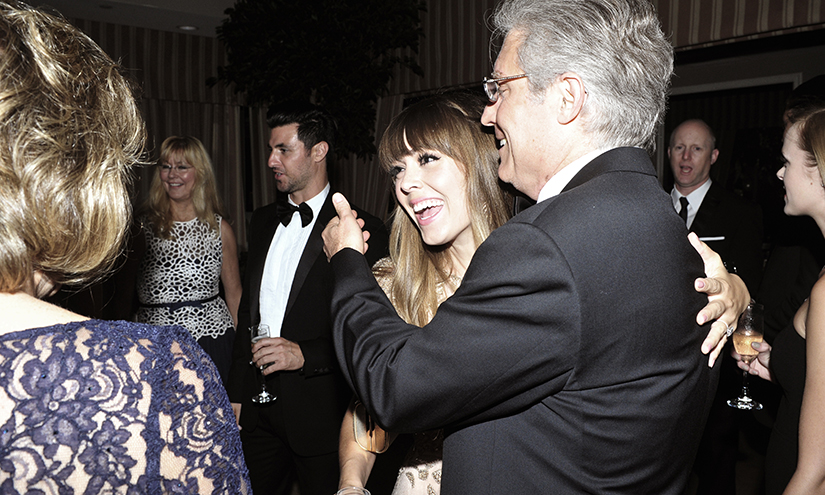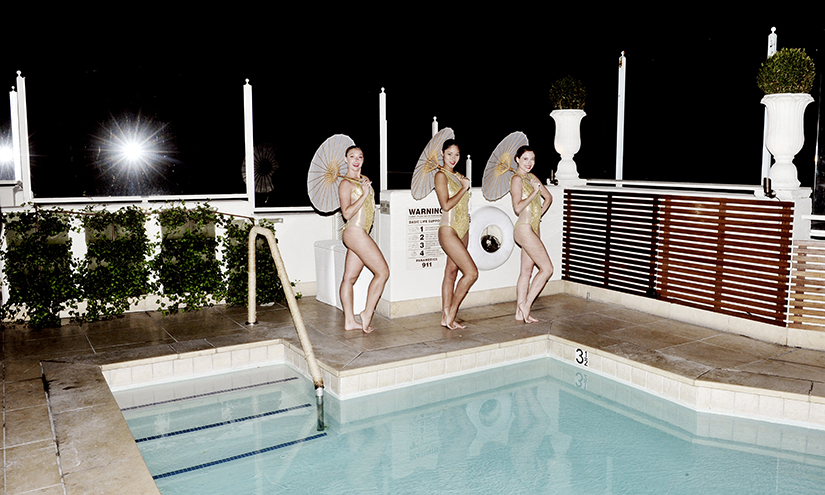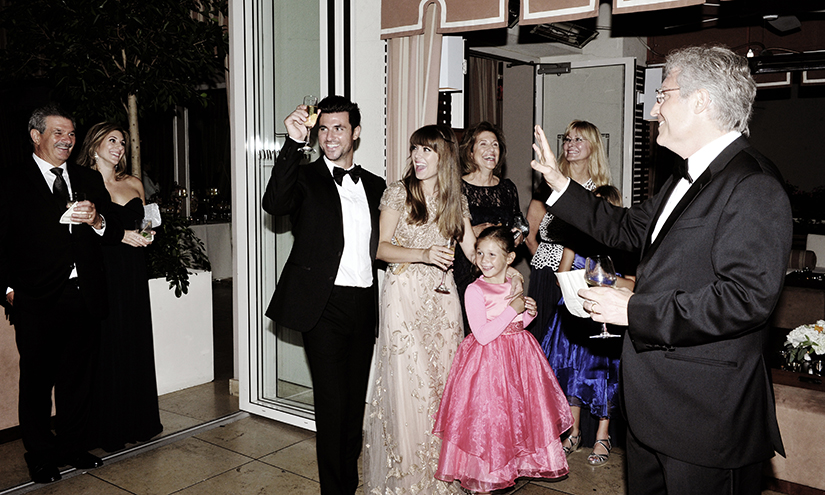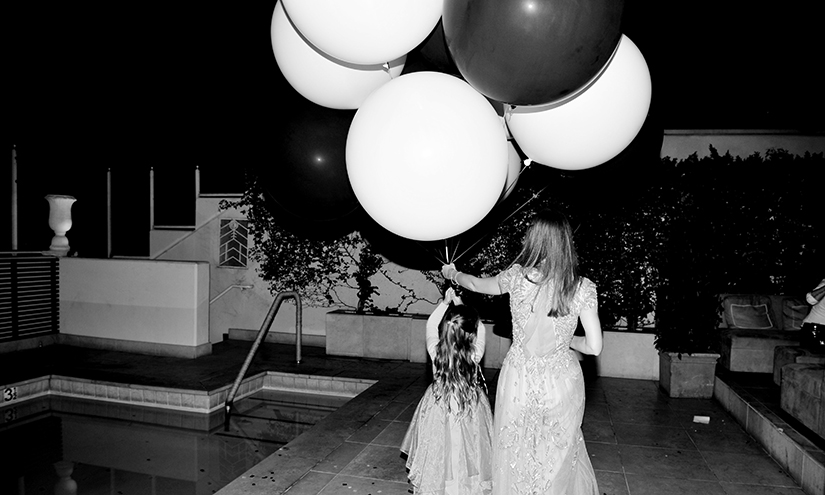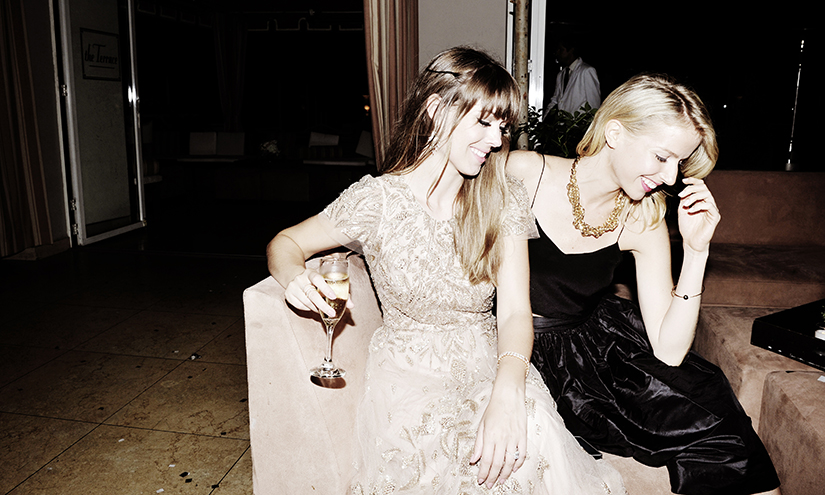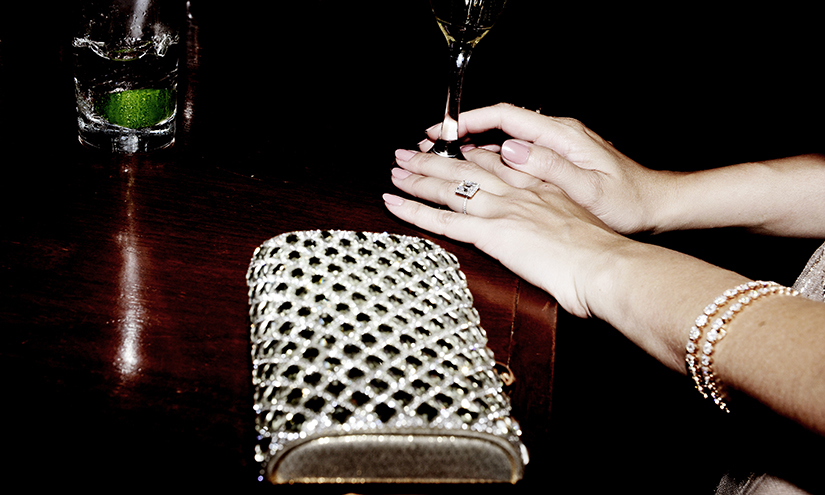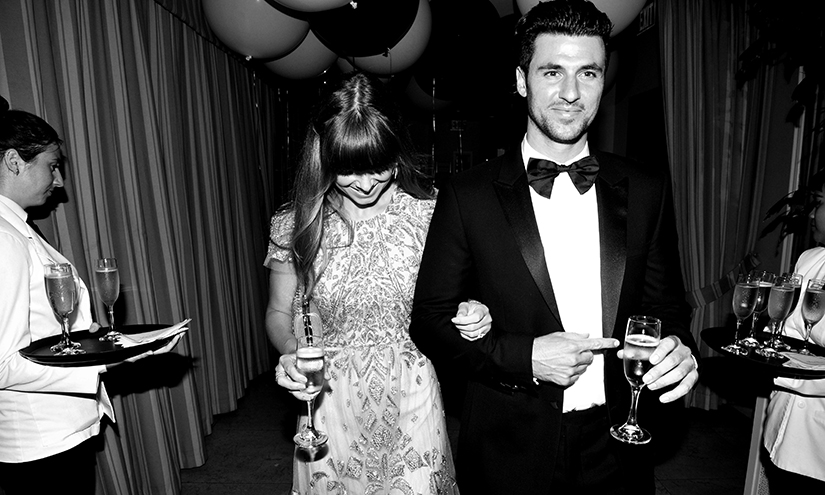 First comes love, then comes marriage… but before that comes the engagement party, naturally! From the moment we were engaged, my Fiancé Freddie and I both knew that we wanted to have a huge celebration to commemorate this exciting time in our lives. Bringing our closest friends and family together to do so turned out to be one of the happiest nights of my life. There is something truly special to be said about being surrounded by all of the people you love all in one place. By the end of the night, my cheeks honestly hurt from all of the smiling and laughing.
Freddie and I are both old souls. One of our many similarities is that we equally enjoy any excuse to get dressed up. The man's never met a suit he didn't like! Since the day we started to plan, we were on the same page about hosting a black tie soiree. And so it began! We worked with Jonathan Wright & Co, a Los Angeles based letterpress designer. We've been buying our stationary from him for years so there was no question that we would be designing our invites with him. How cute is the bow tie?! And isn't the gold calligraphy exquisite?
After the invites were sent, reality set in and we suddenly realized we had to pull a party together for 150 of our closest friends and family! A bit of an "oh shit" moment to say the least. It's easy to get lost in the vast amount of options you have for venue, florist, dress designer and so on, which is why you must always go with your first instinct. And because Freddie and I planned the entire event ourselves, this instinct was all we had to rely on!
Our venue was the Sunset Tower Hotel, a historic Art Deco building situated in the foothills of West Hollywood. One of our favorite stay-cation spots. Our black tie, old soul theme felt like we were going to be having our Gatsby moment, so we wanted to give our guests a spectacular surprise! Our synchronized swimming performance was put on by the beautiful ladies of the Aqualillies. The girls put on such an amazing performance to the swankiest "Vintage Splash" tunes. No one wanted it to end! Pretty sure someone screamed "Encore!".
The rest of the night was filled with speeches, toasts and lots of champagne. Guests were also busy throwing black, white and gold confetti at the camera in the Photo Booth which was designed by Tara Berger of One Stylish Party (Follow her on Instagram here). And while your on Instagram, search "jenfredwed2015" to see all of the fun photo booth moments!
And as all good things must come to an end, so did the party. Up to our room we went but not without a handful of our gigantic balloons in tow. Waking up the next morning with massive balloons cluttering our ceiling was almost as good as the confetti trail we found leading from our room all the way down to the lobby.
I have to give a special thanks to my bestie, Paige Newell who not only ordered over 500 of the most delicious macaroons for our macaroon bar but also made sure that everything came together day of. My diamond bracelets and earrings are by XIV Karats, the same team who helped Freddie design my engagement ring. And of course, a huge thanks to Freddies sister, Kristen Cipoletti of A Sweet Occasion for our entry hall of gigantic balloons, The Aqualillies for the preformance, The Poppy League for the most beautiful flowers and candle lit decor and last but certainly not least Dennis Gocer, we will cherish these photos for an eternity.
Portraits courtesy Dennis Gocer / The Collective You[thefeedproducts style='four']