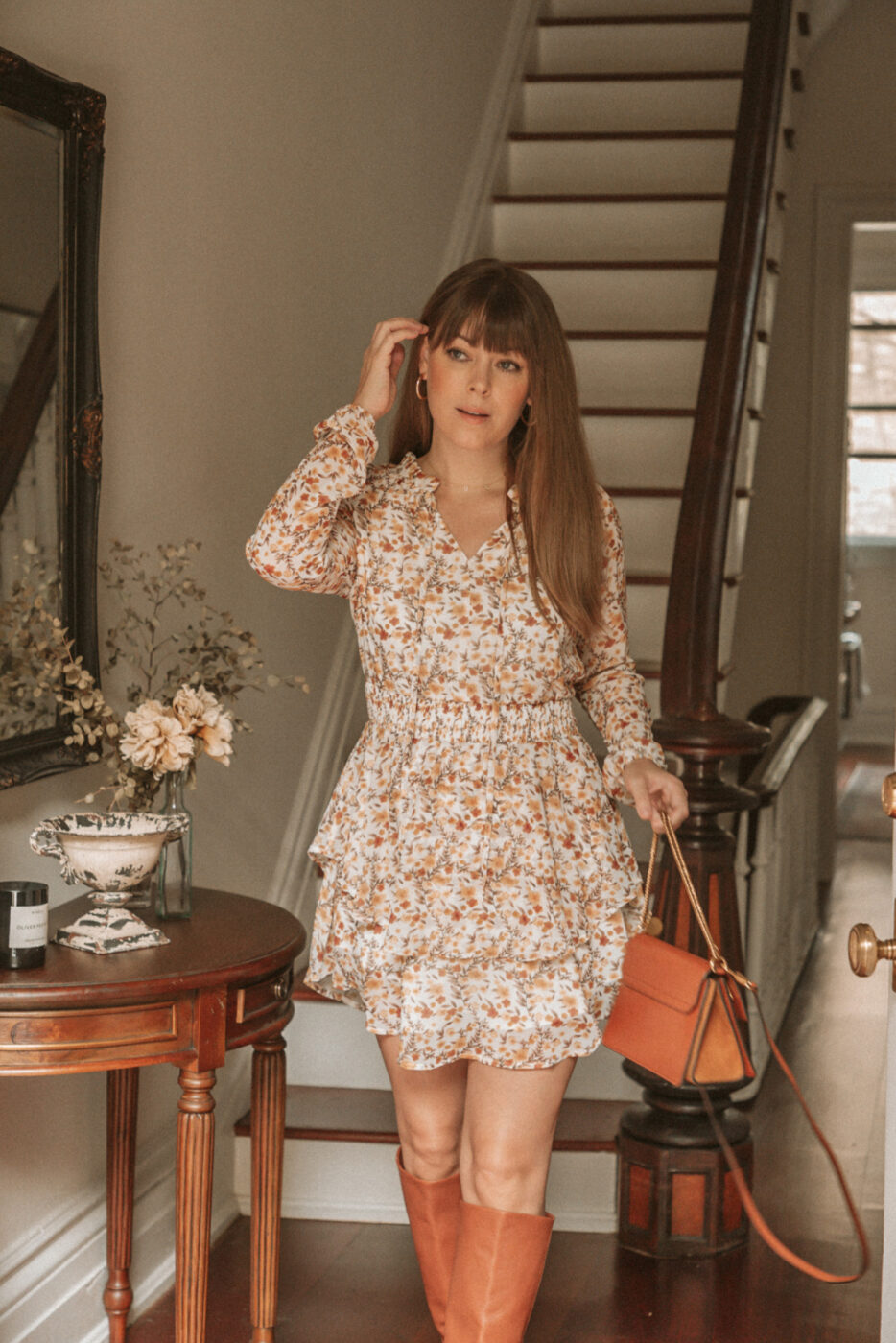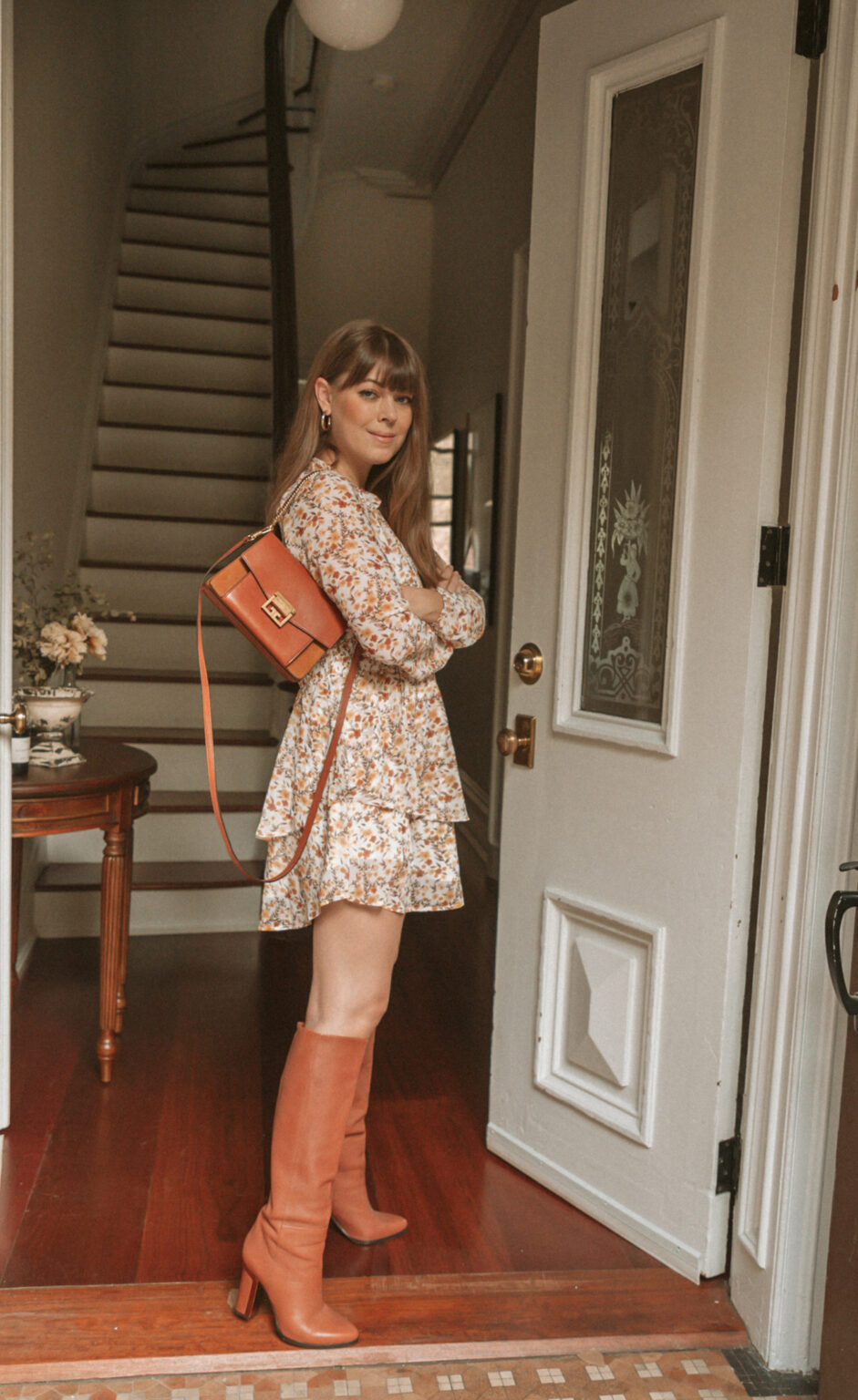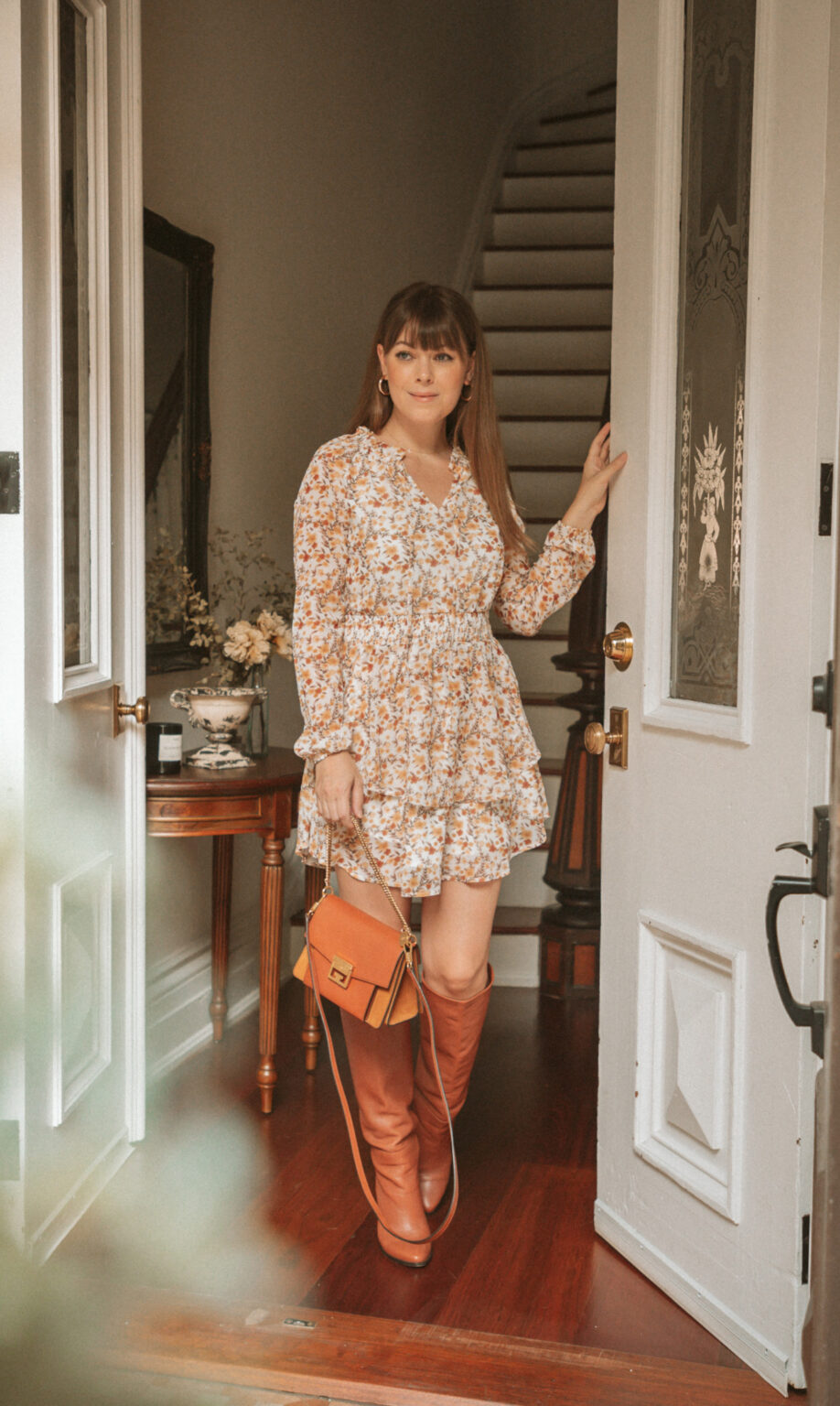 Milk and cookies, Romeo and Juliette, wine and cheese – as far as classic pairings go, there's one that's not to be overlooked – knee high boots and mini skirts/dresses. They're about as classic a pairing as they come. And as you know, it's a look that's long been my default outfit for Fall.
I can't decide if I'm thrilled or gutted that summer's suddenly over. As soon as September hit, the weather changed, mornings are crisp and the sticky humidity that clings to summers nights has seemingly vanished. Not going to lie, my wardrobe wasn't prepared for the change and suddenly I find myself scrambling to pull these warmer looks together!
I may have resorted to ordering a few cooler weather pieces from Walmart because, to be honest, I can't muster up the energy to bring my winter clothes out of the basement. I dont know about you but something feels super romantic about fall this season and this Allegra K. dress just hits the mark, especially with these boots.
Have a scroll for a few other pieces I've ordered in addition to ones that I have my eye on.