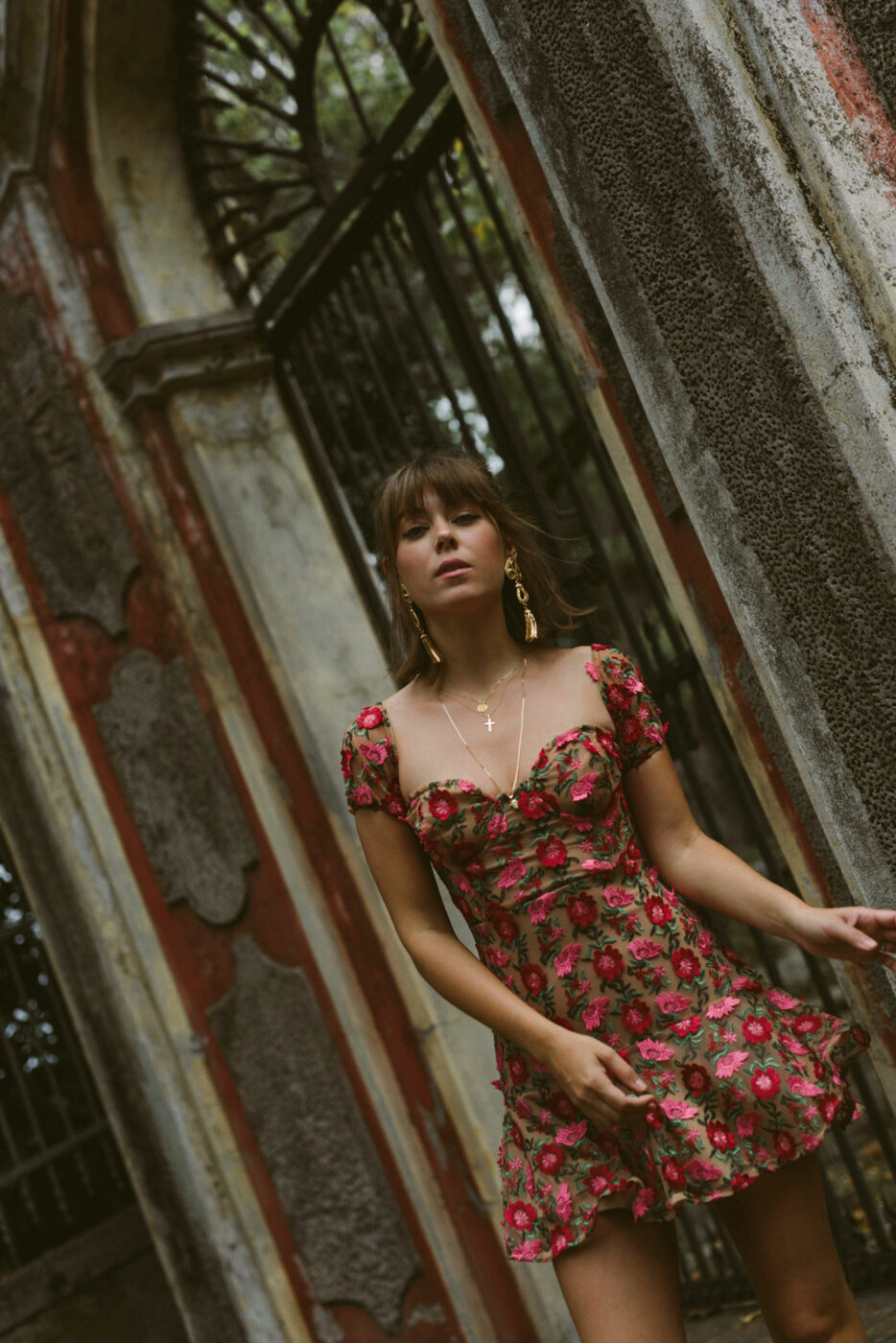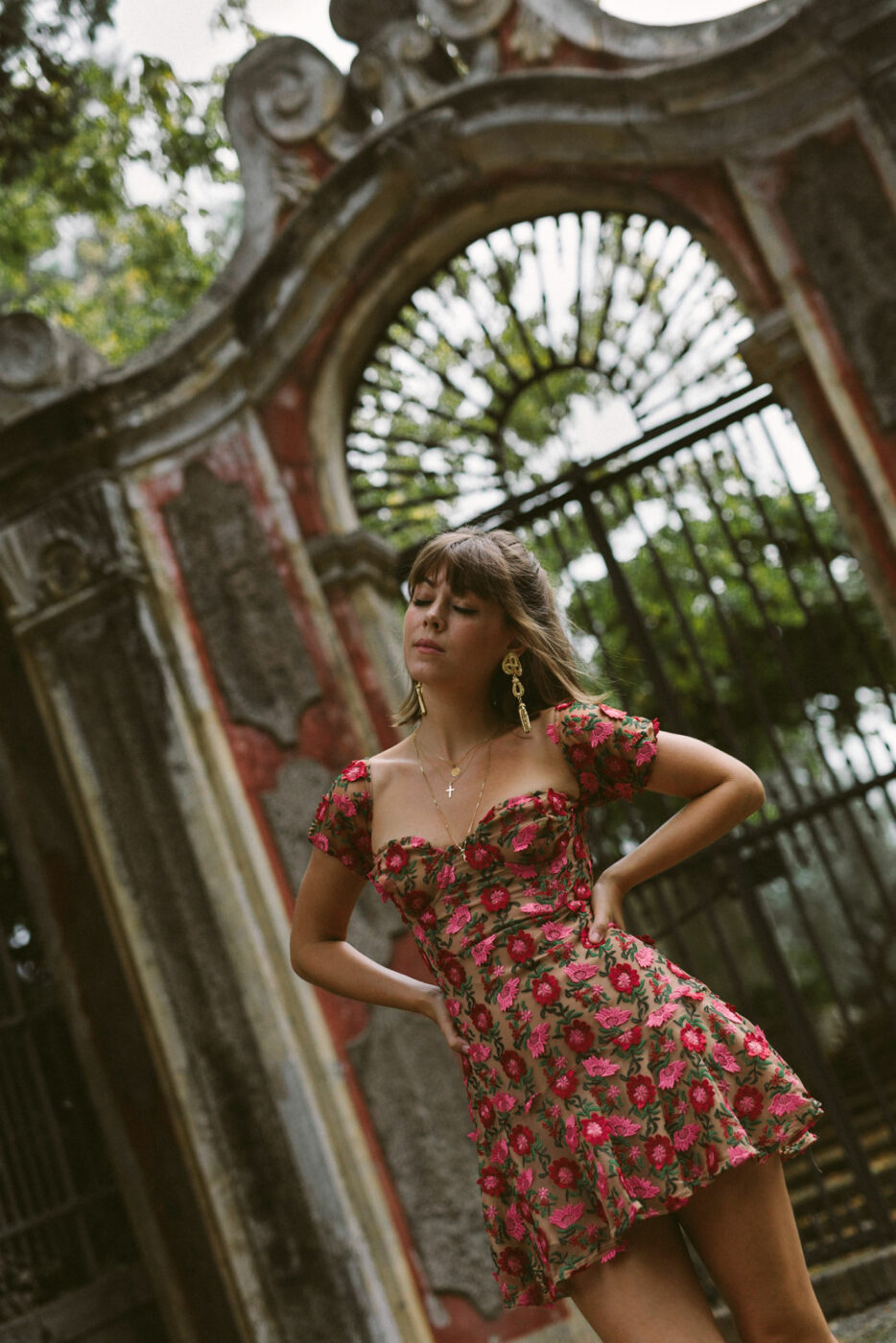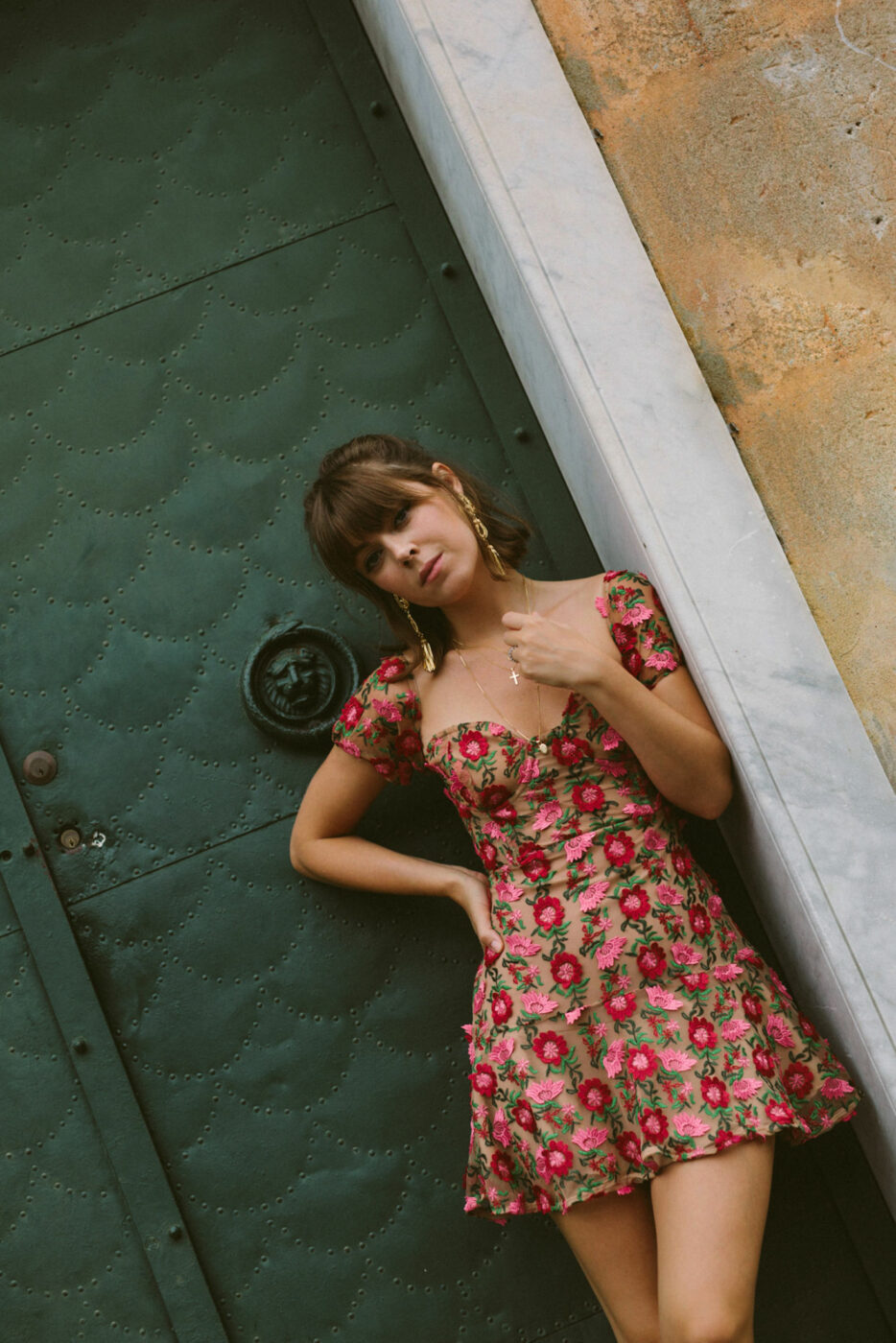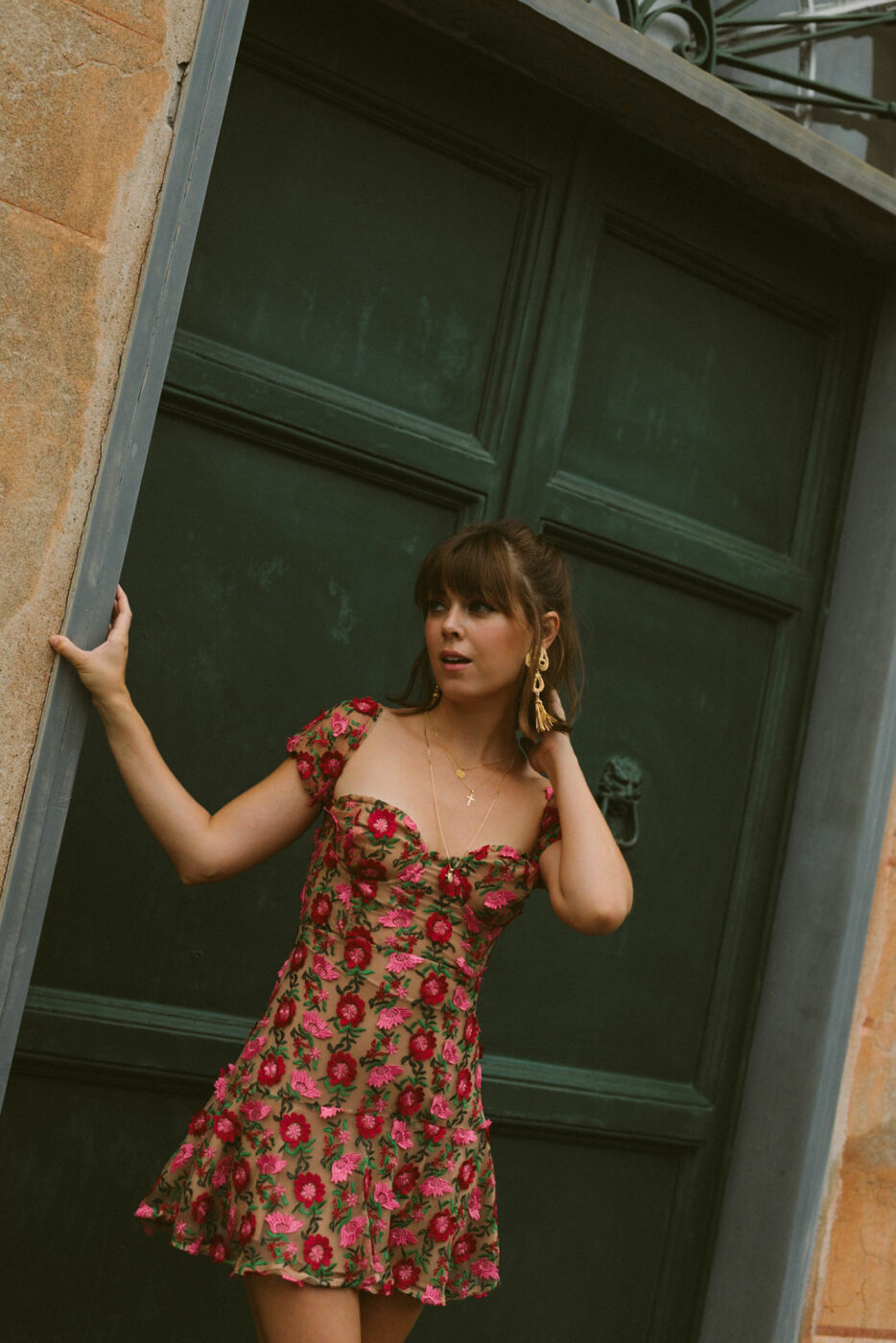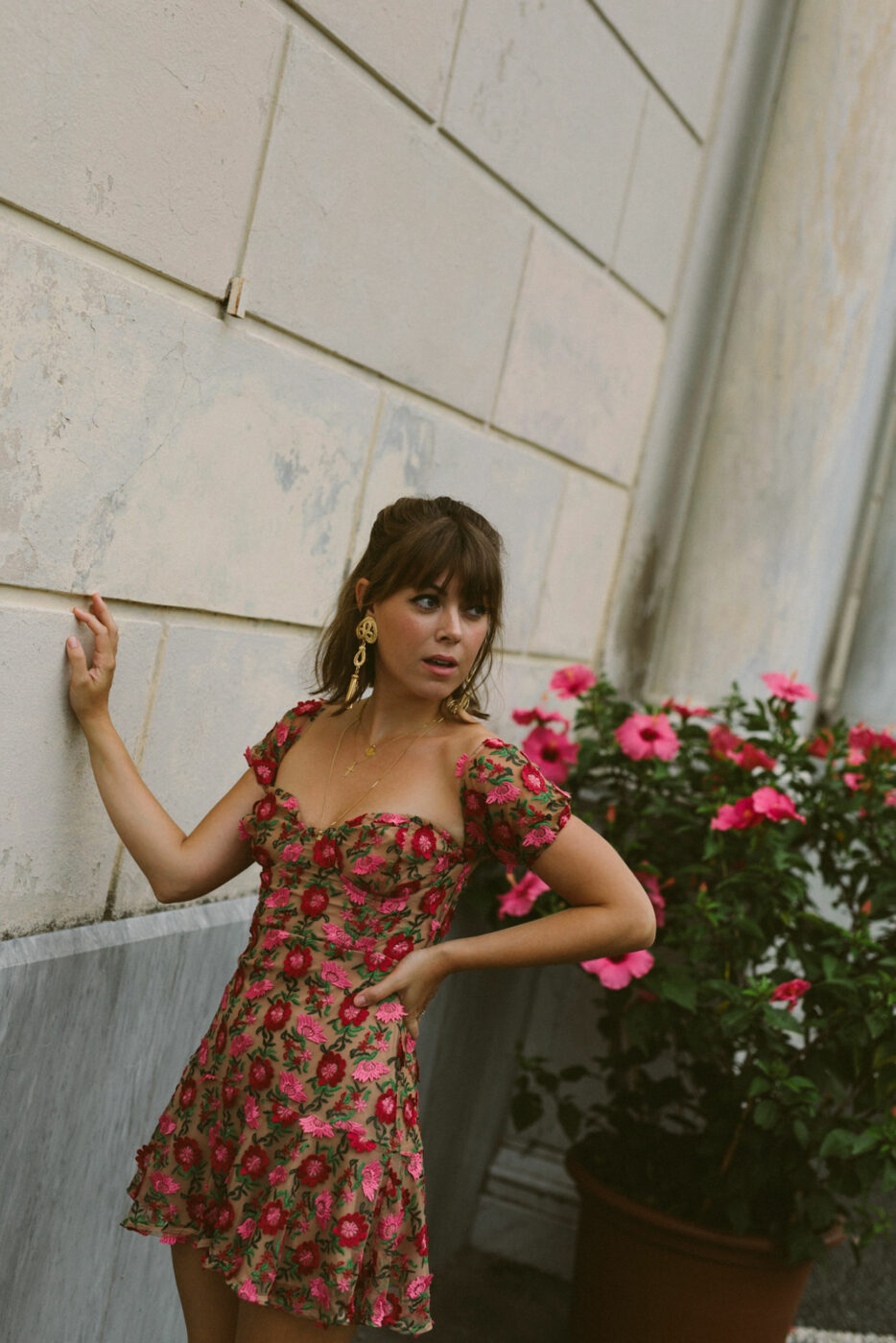 If there's one true road to femininity, it's floral. From season to season, we see the gorgeous print make its way from runways to retail, and it's one of my favorite things to wear. Especially in the form of flirty dresses. There's simply nothing more effortless and girly than floral dresses, which is why I stock my closet with them.
Freddie and I explored the charming city of Santa Margherita Ligure, Italy, a few weeks back, and it was the ideal location for this little For Love & Lemons number. While we've visited the cinque terre before, we've never visited here before. It's easily the hidden gem of the Northern Italian Rivera and the more I think about it, believe it was left out of tourist destinations on purpose – this town has so much original charm. Don't let this family-oriented fisherman town fool you, it's packed full of some of the most delicious restaurants I've eaten at and more designer stores than I've seen in any of these little beach towns. The train runs from here straight to all of the five cities of the Cinque Terre and it's located ten minutes south of Portofino – the perfect place to stay if you're in search of a beach side town that isn't packed to the brim with tourists. In between fashion weeks, it was a much needed refresh and connection with my love, and a trip I'll never forget.
We spent the days tip toeing through the cobblestone streets and testing every canoli we could find, and then shared authentic Italian meals in the sweetest mom and pop spots. We took those much needed breaks to sit back, relax, and even one night, watch the thunder and lightening storm come in our quaint Airbnb. A trip I fell in love with and am grateful to have experienced – and of course, wearing floral and feeling ultra feminine along the way.
For more floral dresses that I'm eyeing, click through below. You'll find pieces from Zimmerman, Reformation and ASTR – all go-to shopping for the most beautiful yet wearable dresses. Happy looking, loves!