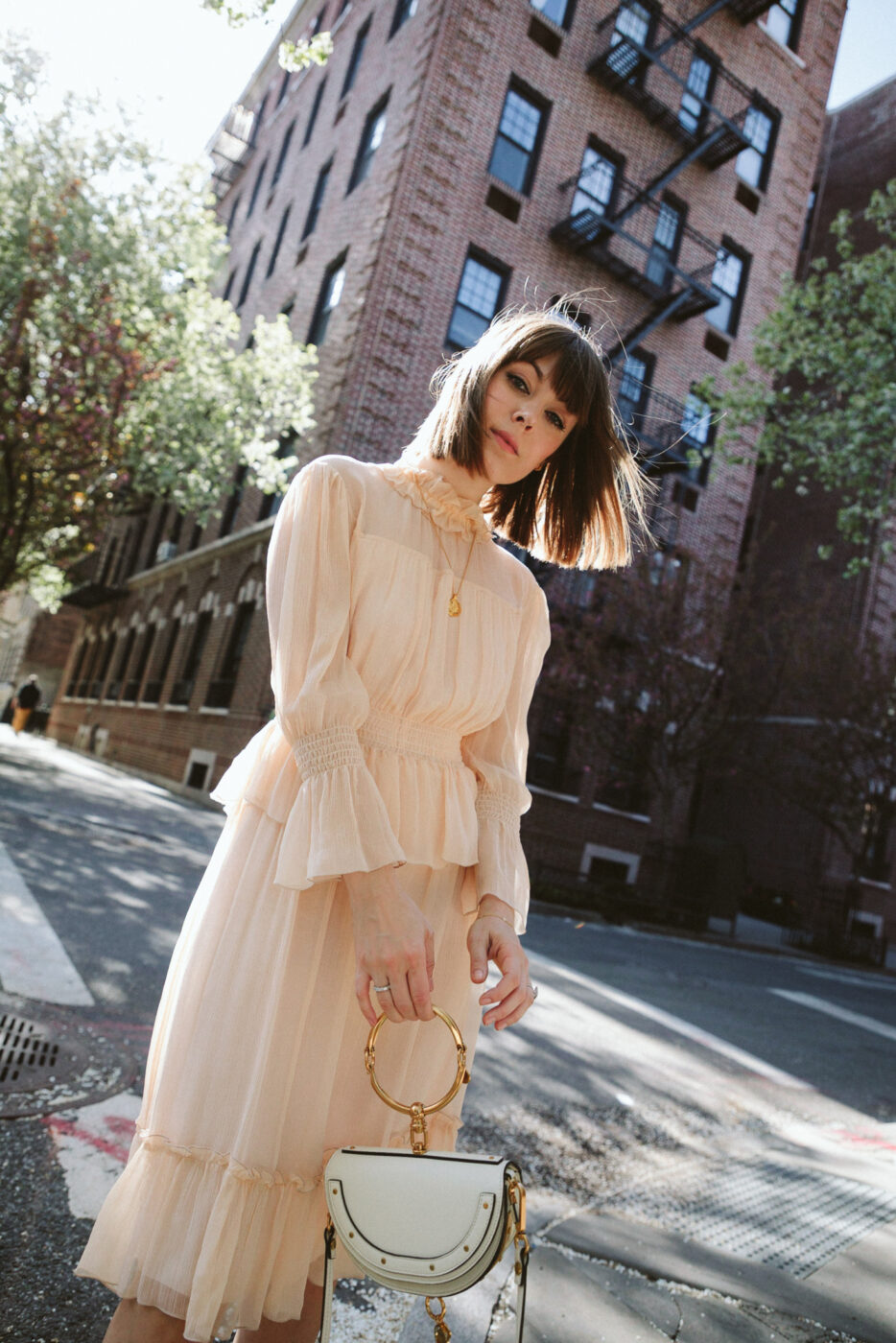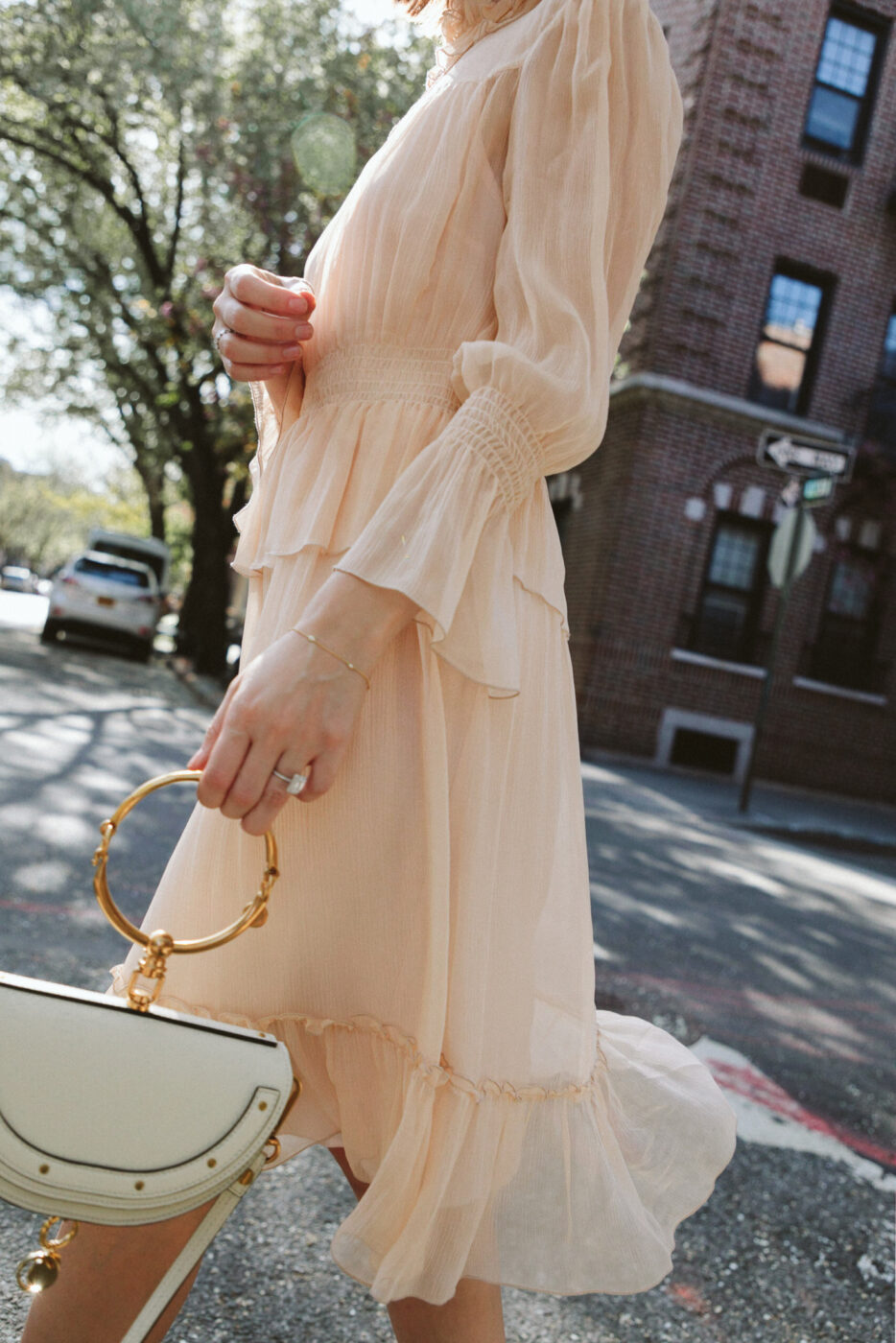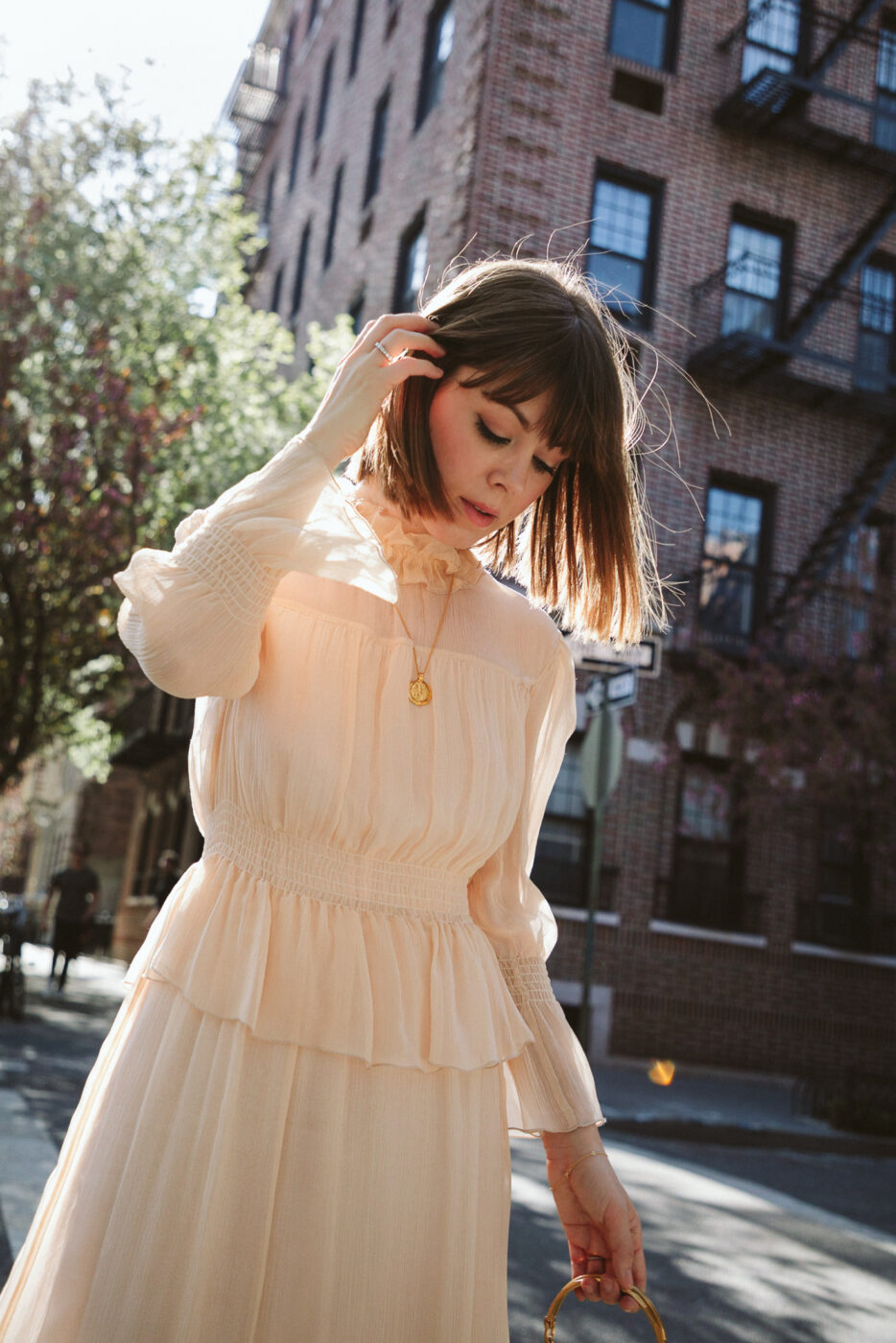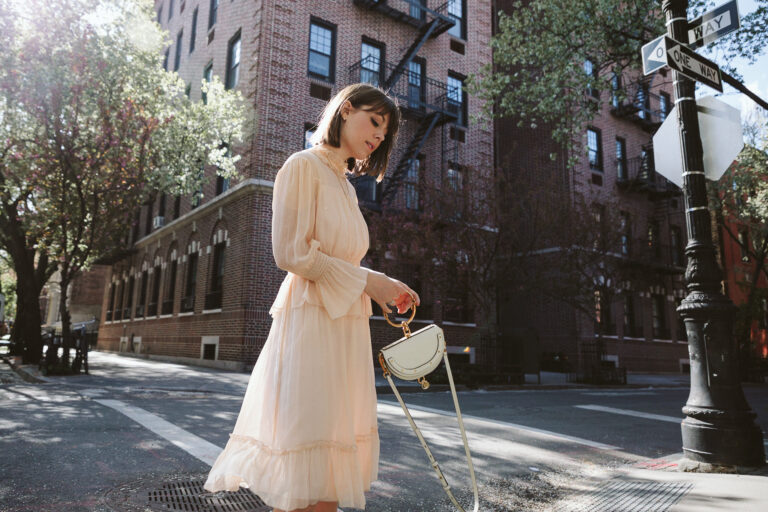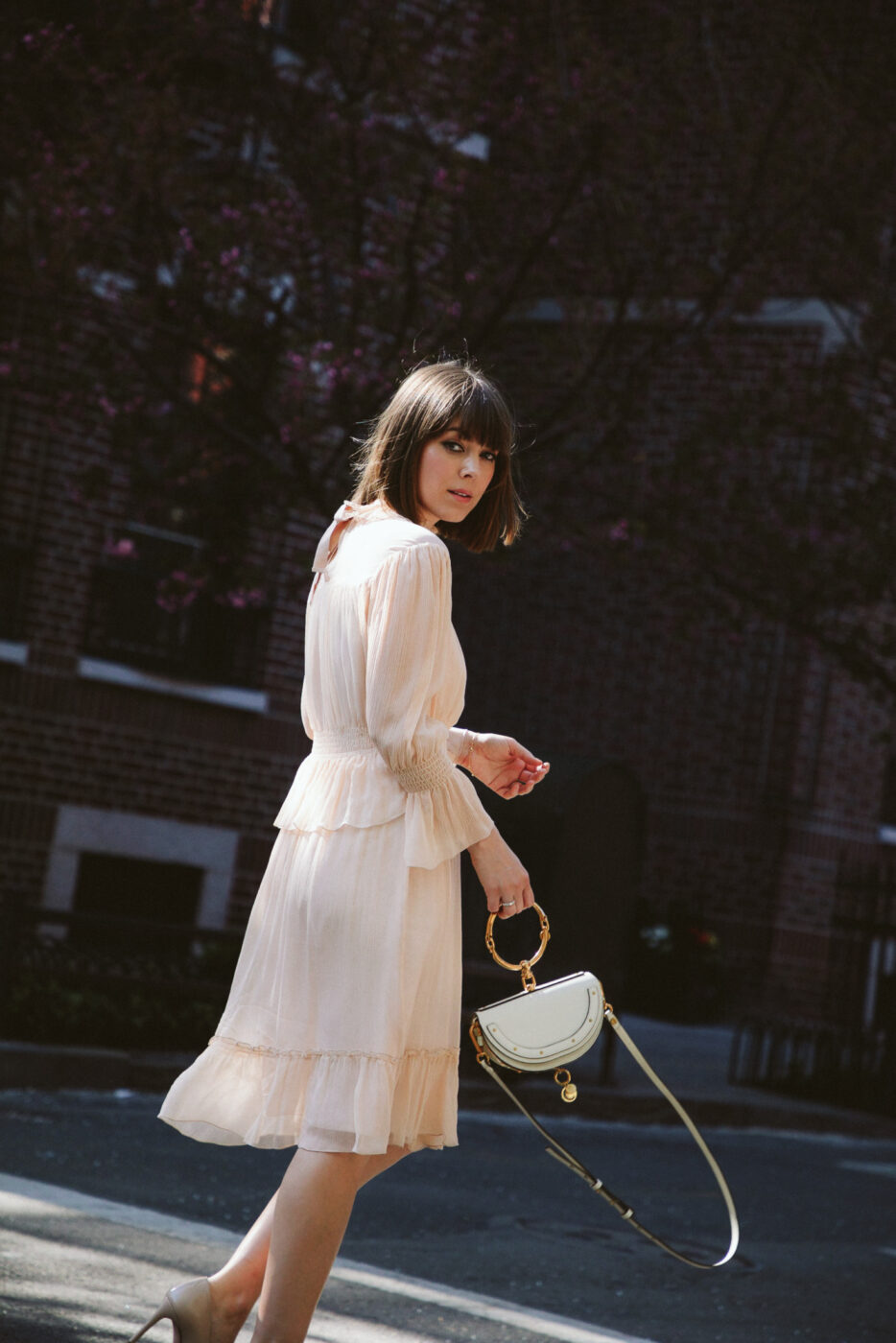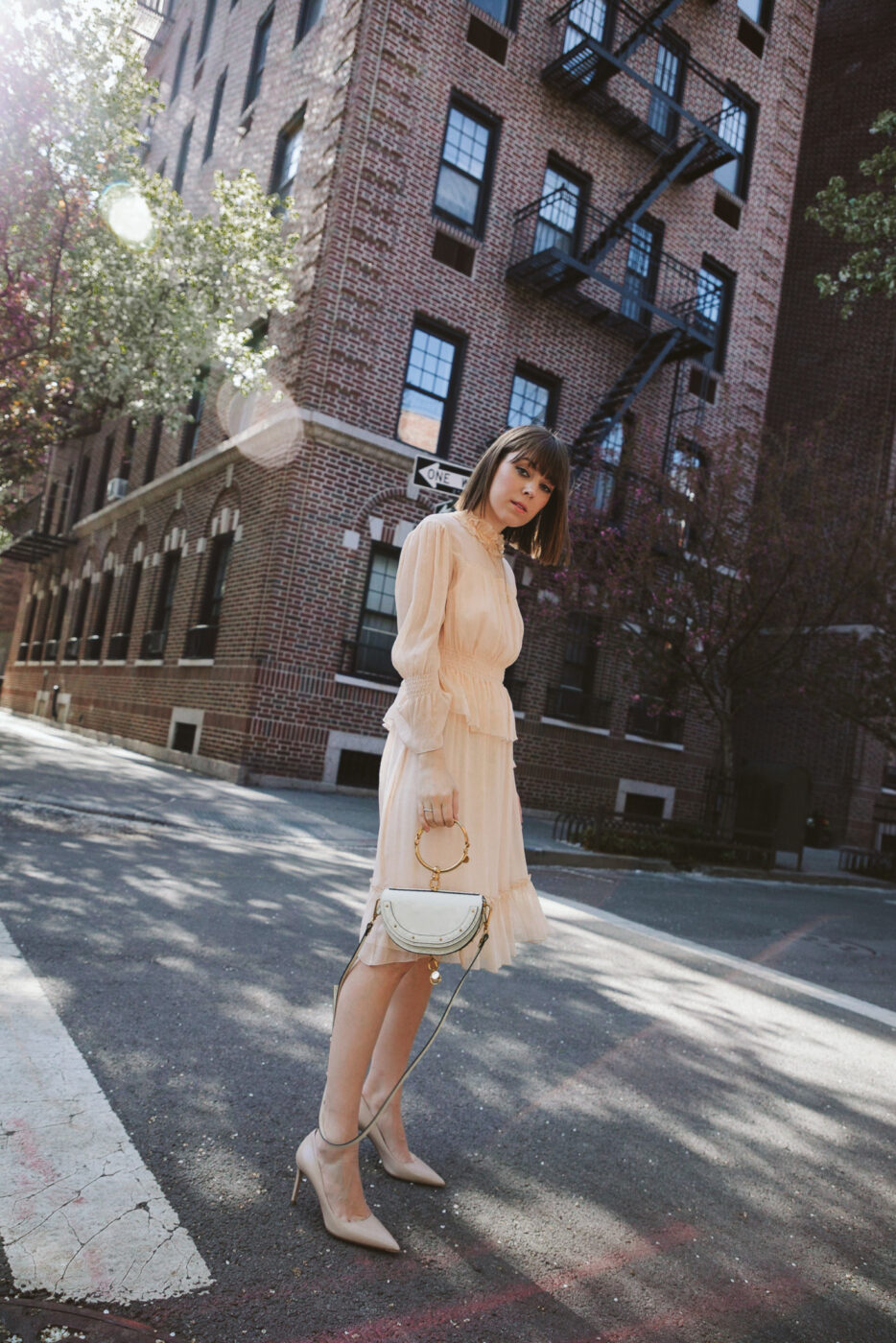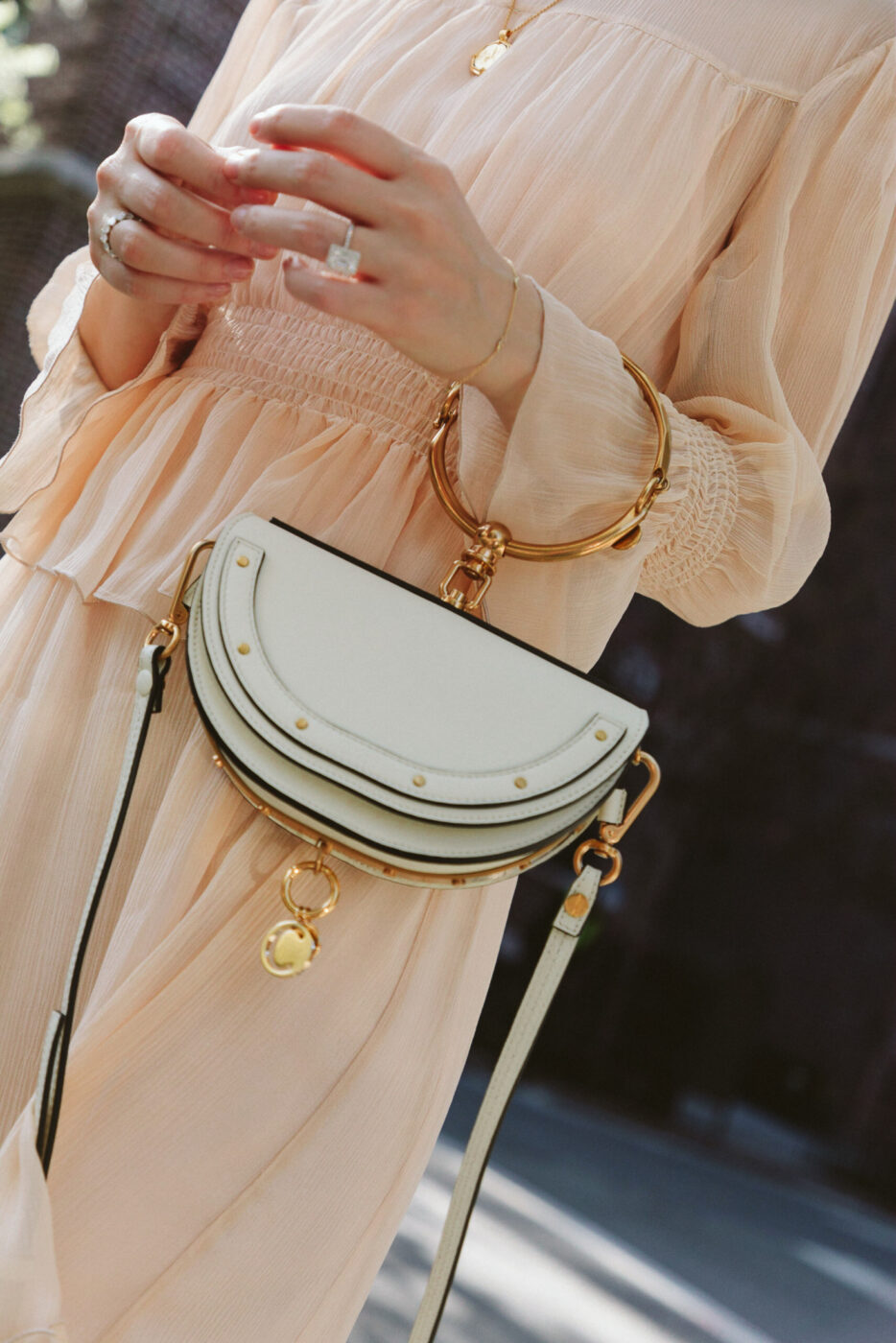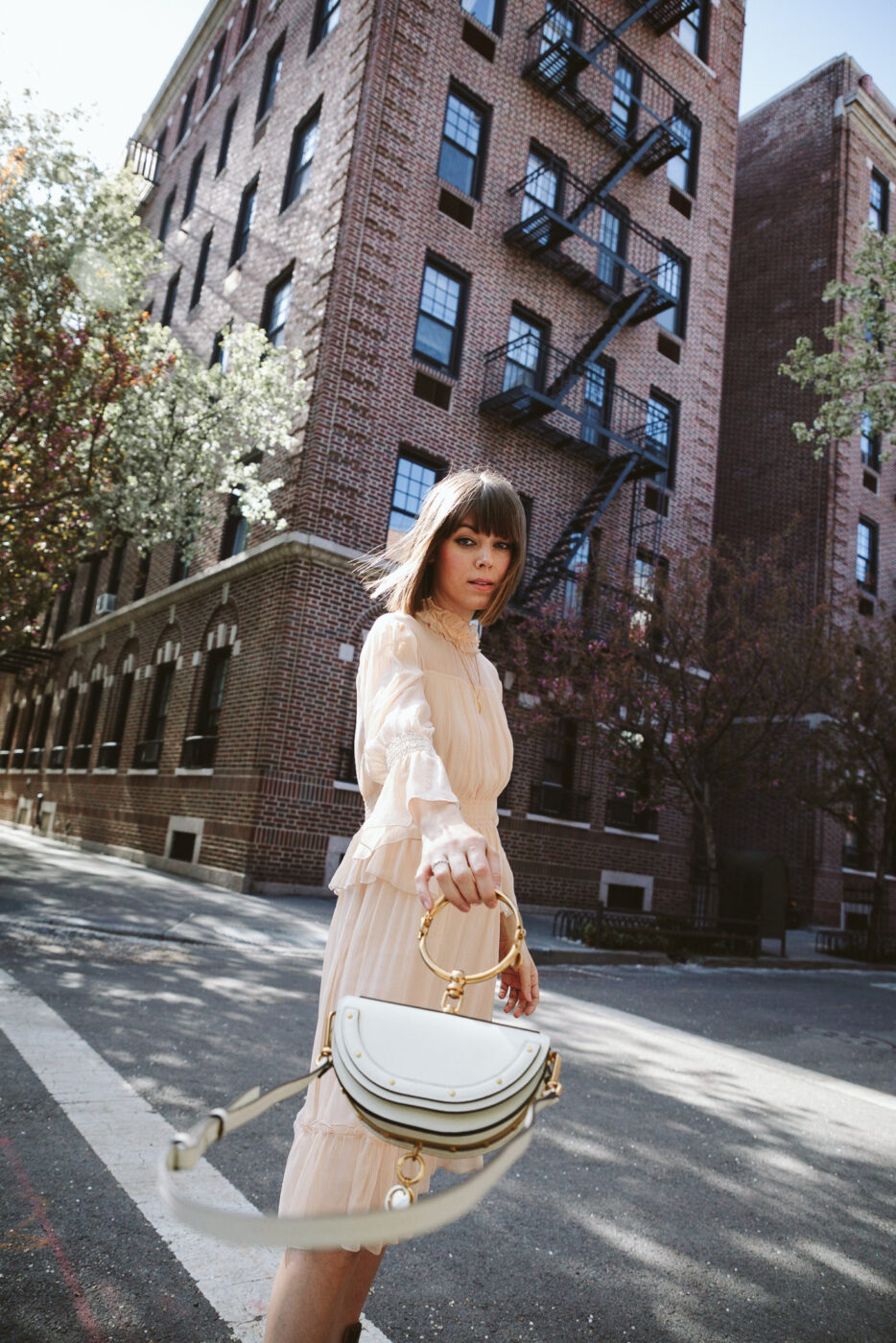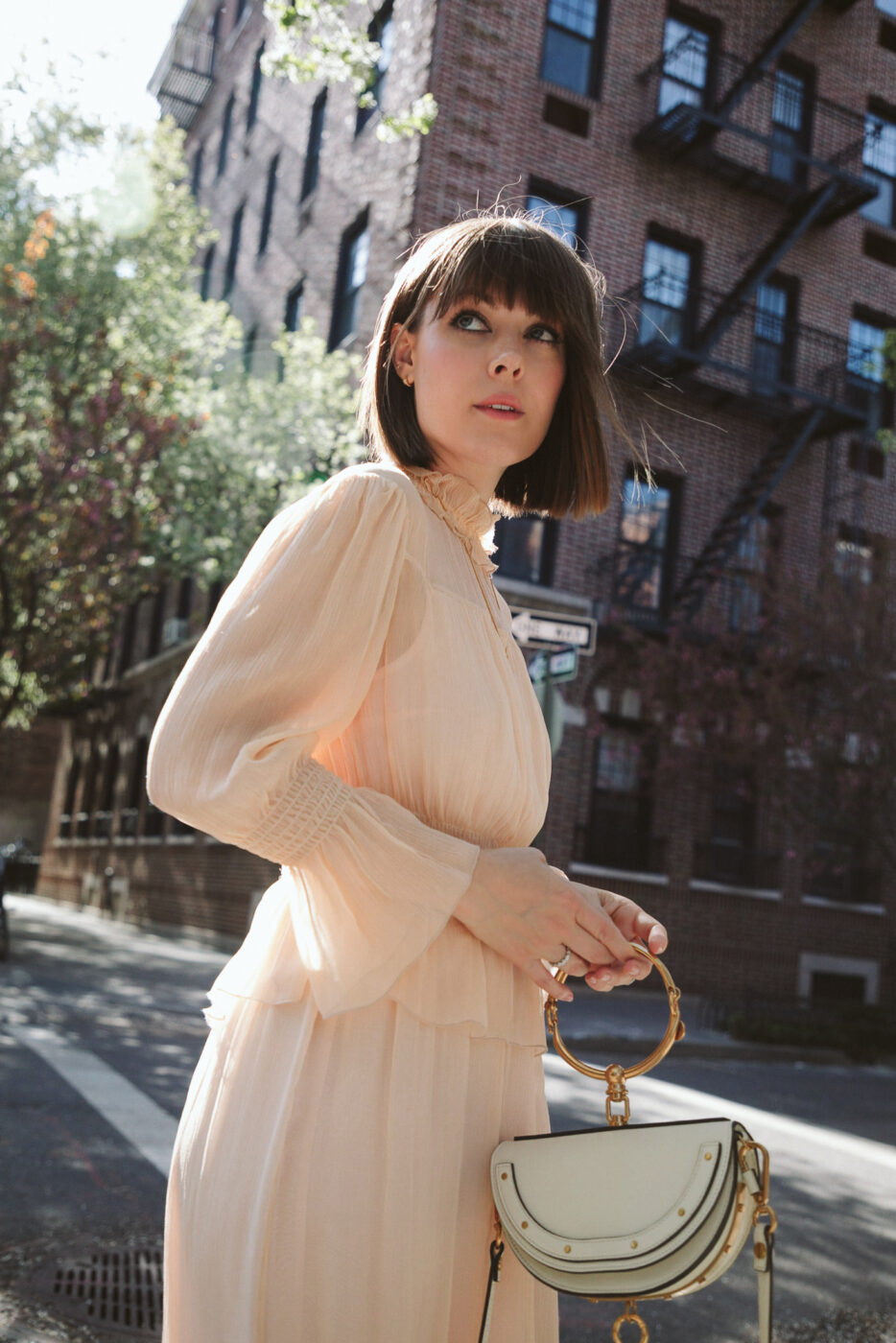 Flowing skirts, bow details, flouncy frocks, and ruffles are not only a few of my favorite things, but they're also elements that encompass something I refer to as 'the feminine formula.' A recipe that is the backbone of my personal style and Margo & Me, it's formed from my deep passion for the feminine side of fashion. Taking inspiration from fashion icons like Catherine Deneuve, Grace Kelly, and Brigitte Bardot, there's always been a sense of romance in what I choose to wear. I have a love affair with fashion, after all!
Which is why, whenever I'm styling or shopping, I look for pieces that provide the feminine formula. Take this See by Chloe flounce dress for example – it fits the formula perfectly. A silk ruffle trim, bow detail brought together with cinched waist? It's my ideal combination a dress quite honestly.
Lucky for me, spring is the season that welcomes the formula more so than any other. I'm whole-heartedly embracing the feminine florals and shades that come with this time of year, especially from the one and only Saks Fifth Avenue. A store that's fueled my love affair for years on years!
I specifically find myself falling hard in Saks' Contemporary section when it comes to fulfilling the feminine formula. Contemporary showcases designers like Ganni, Joie, and Zimmermann, which are among the adored when it comes to designers that fit the formula. With an array of detailed yet wearable pieces, it's definitely a section not to be missed if you too are obsessed with all things dainty.
Want more proof? Sort through the items below that represent none other than the feminine formula for spring!

Photography by Freddie Cipoletti.