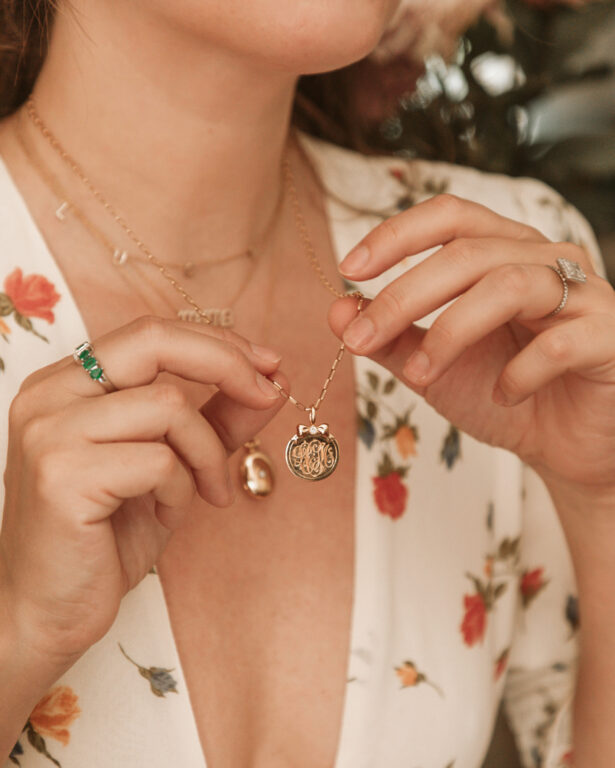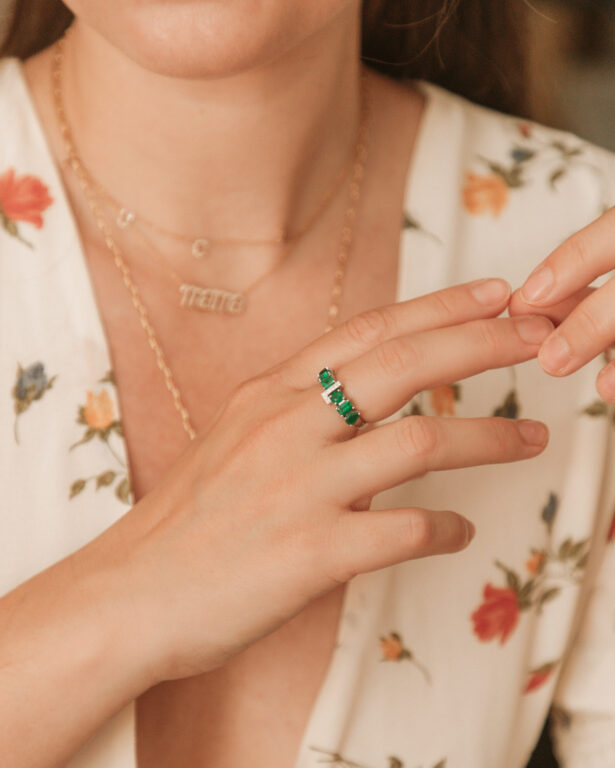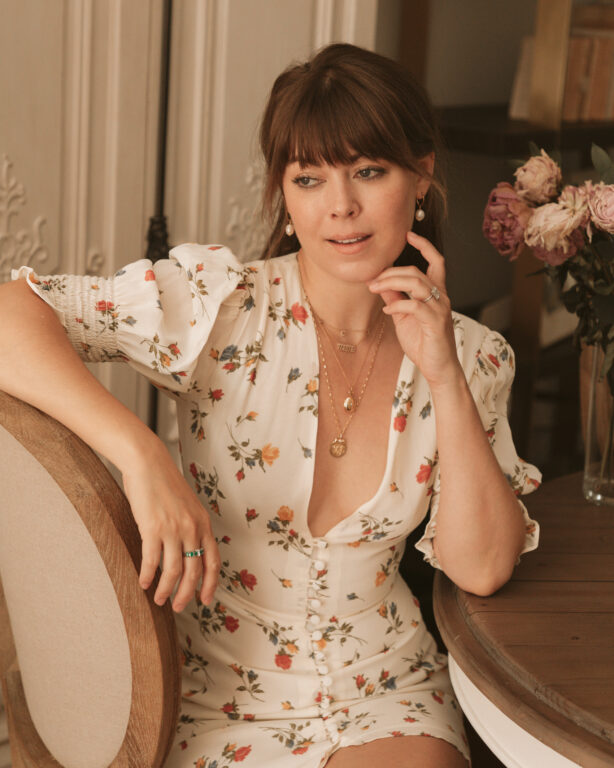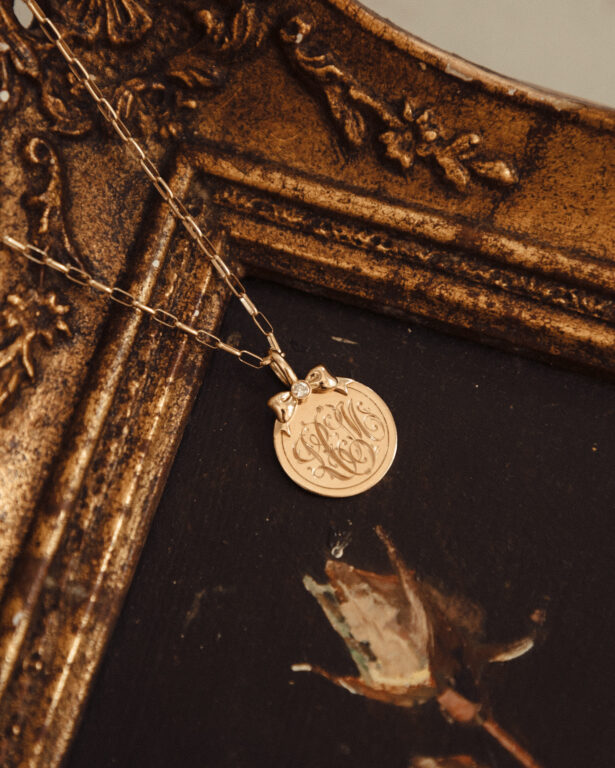 The fine jewelry collector inside of me is deeply drawn to the creations of designer Aurelia Demark. You may remember this pendant I received when Lucy was first born – a bunny with en emerald eye, her birthstone.
It was only appropriate to commemorate Lucy's first year with another pendant from her charming collection. Only this time, I was deeply drawn to Aurelias medium diamond bow pendant – a piece that is hand finished in 18-karat gold and embellished with a bow diamond. It makes for a beautiful canvas for anything from an initial monogram, a date or even a name. I chose LMC for Lucy's initials.
Aurelia's pieces are made to mark life greatest moments, most personal moments. I can just imagine one day, handing these down to Lucy to cherish as I will have cherished them all of these years.
While her LES JOUJOUX collection – animal and children inspired pendants – may be what she's best known for, I'm absolutely in love with her FLEUR pieces as well. Dainty floral earrings and rings with a faceted precious stone center.
The only thing more precious and special than fine jewelry, is a gift that's personal to the person you are giving it to. It's why I connect with Aurelia's collection so deeply, it's not jewelry that anyone will have. It tells a story that's unique to you.