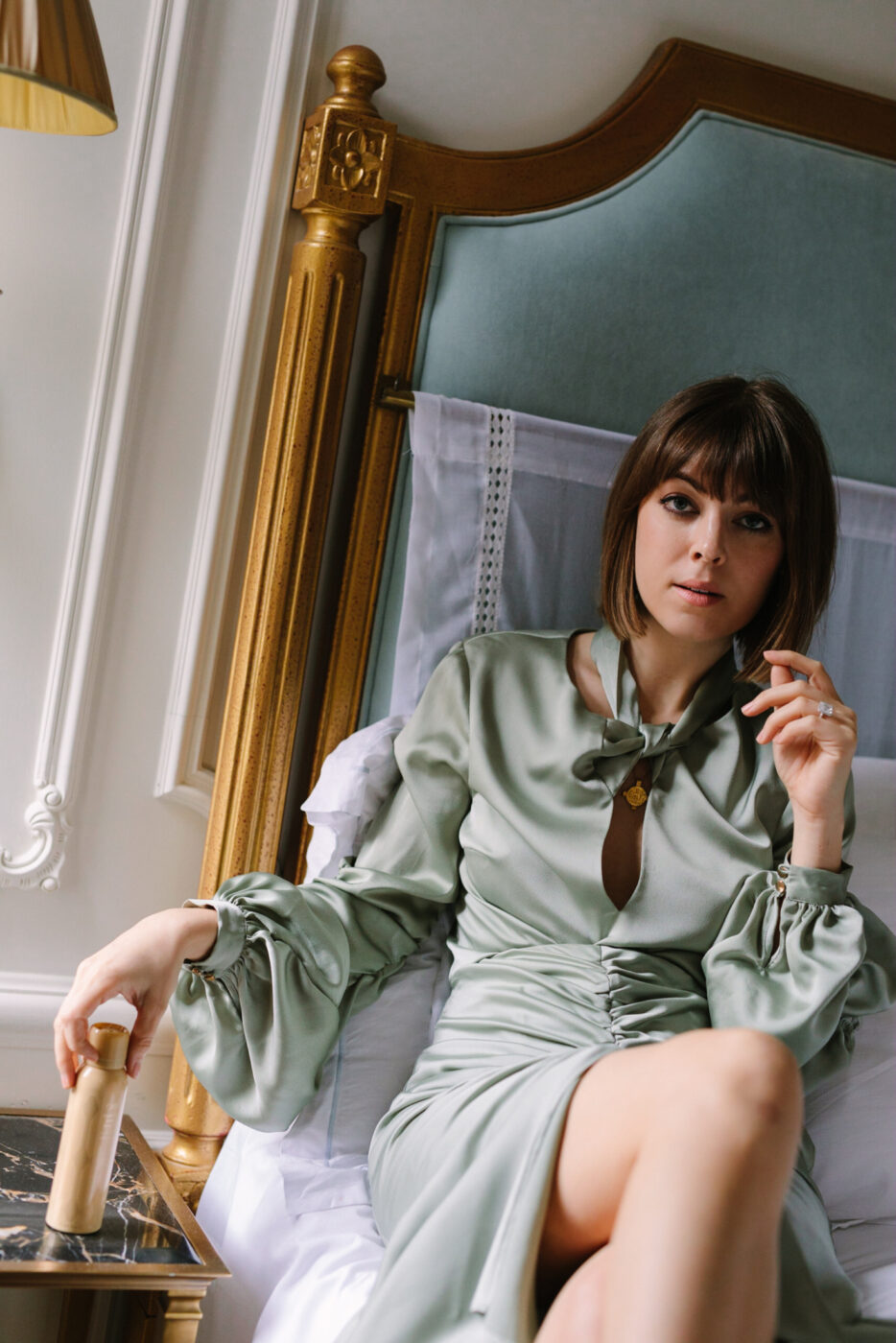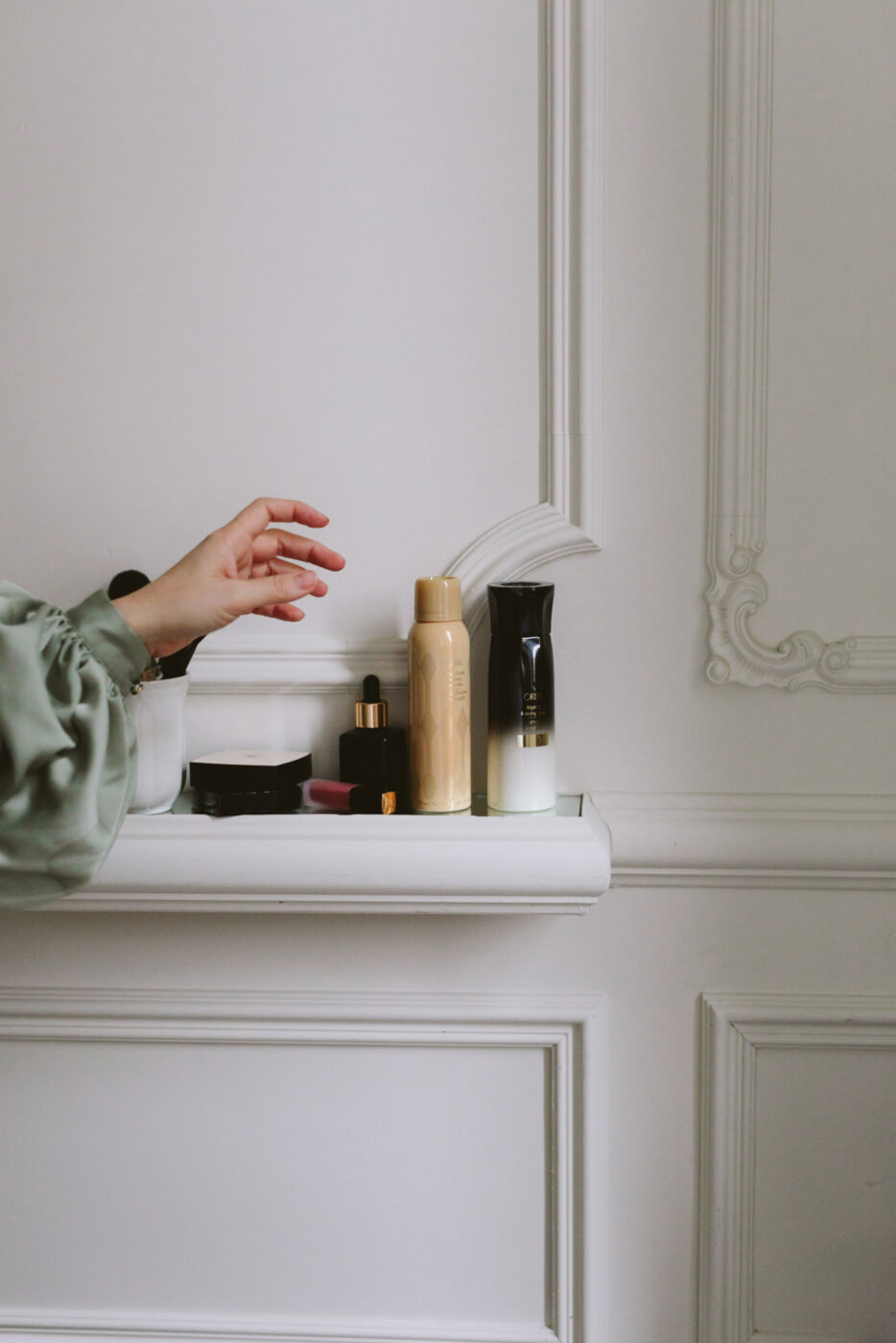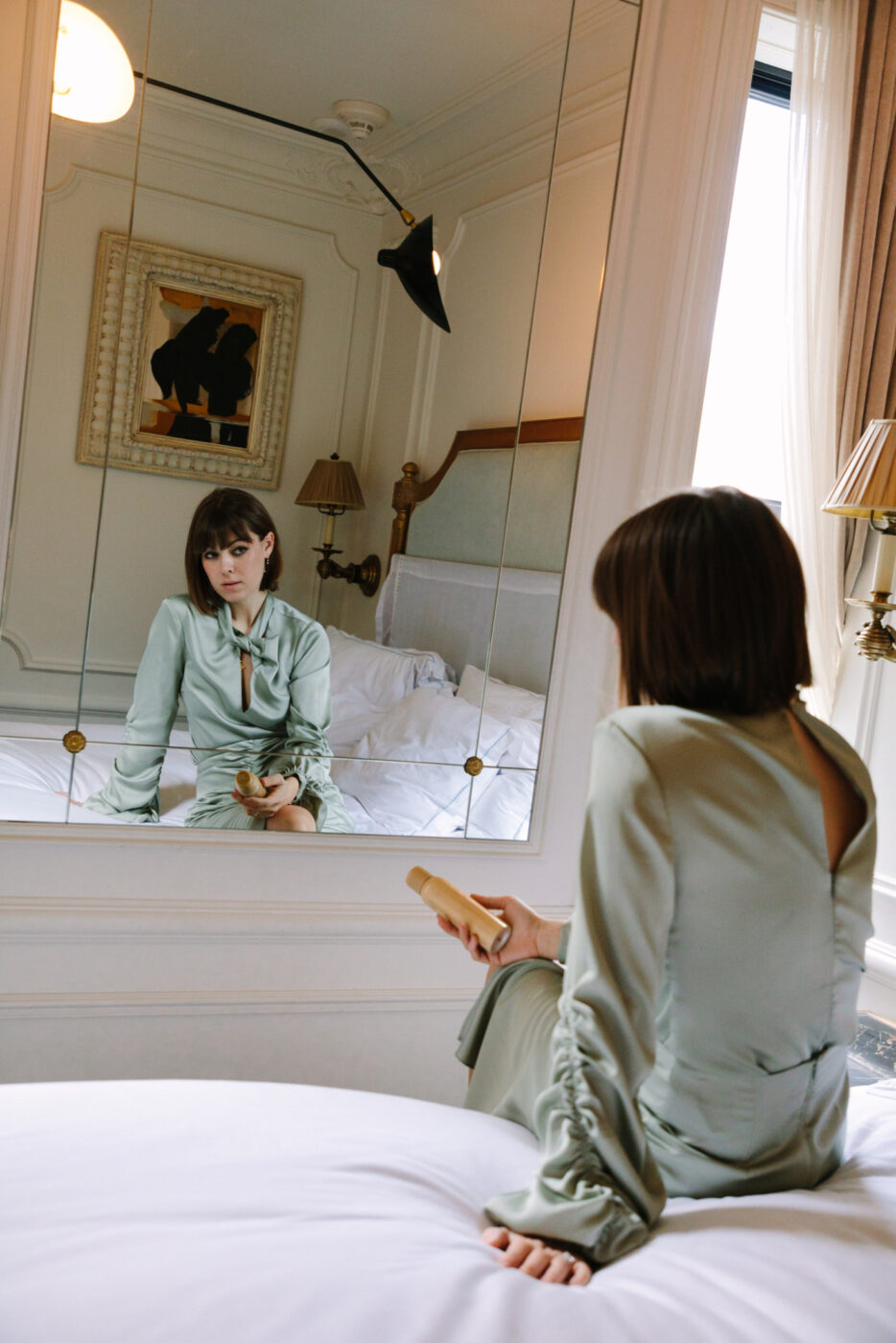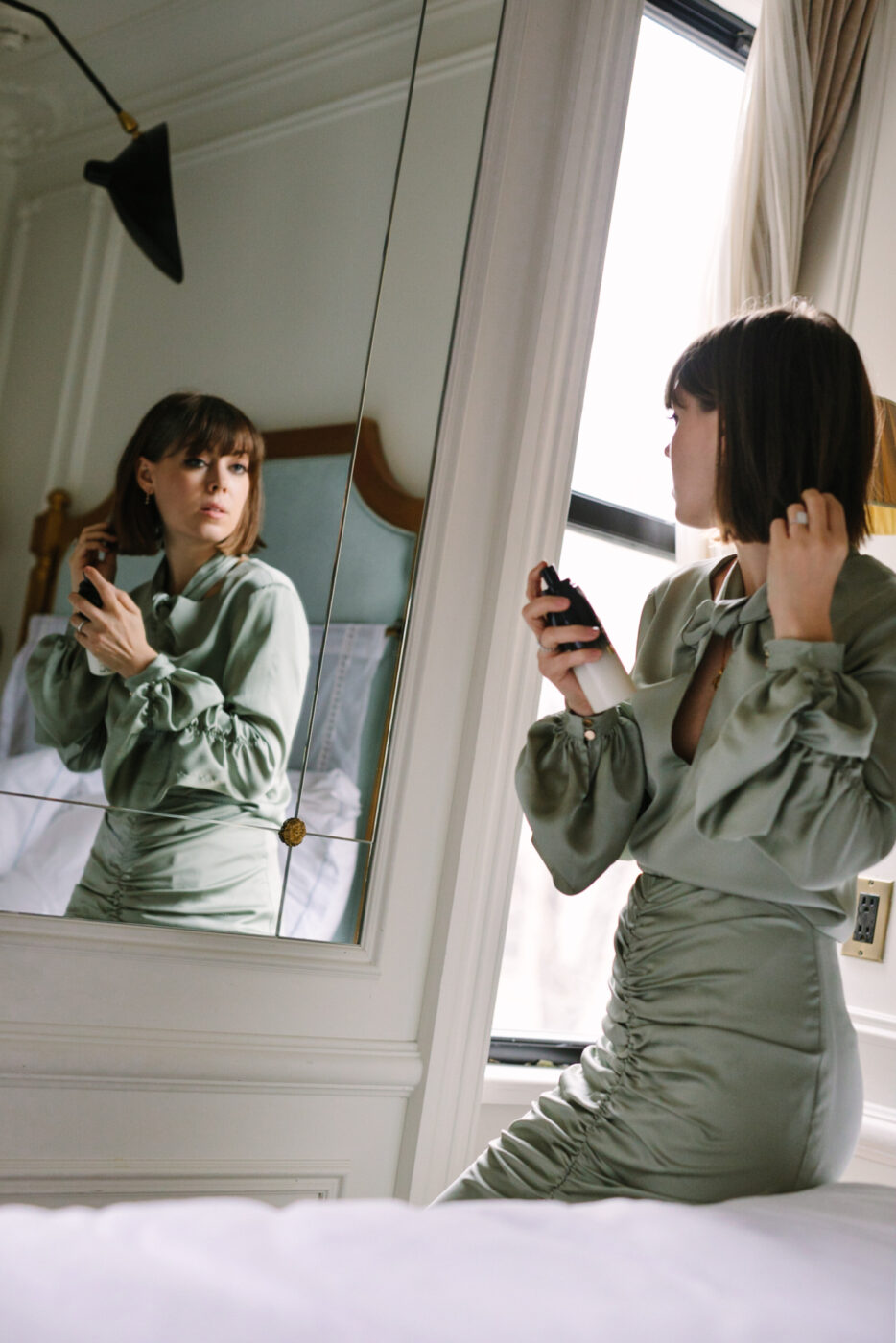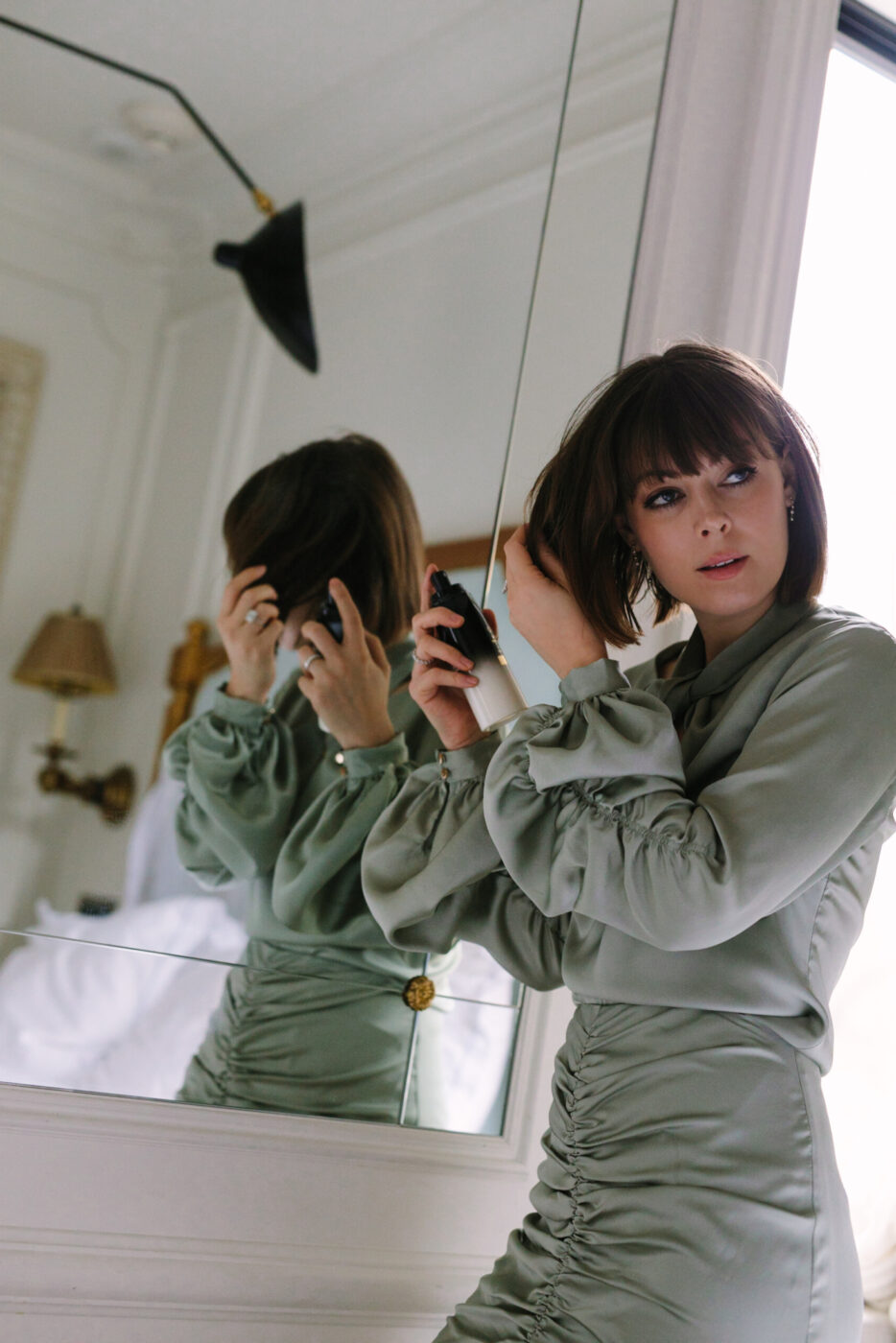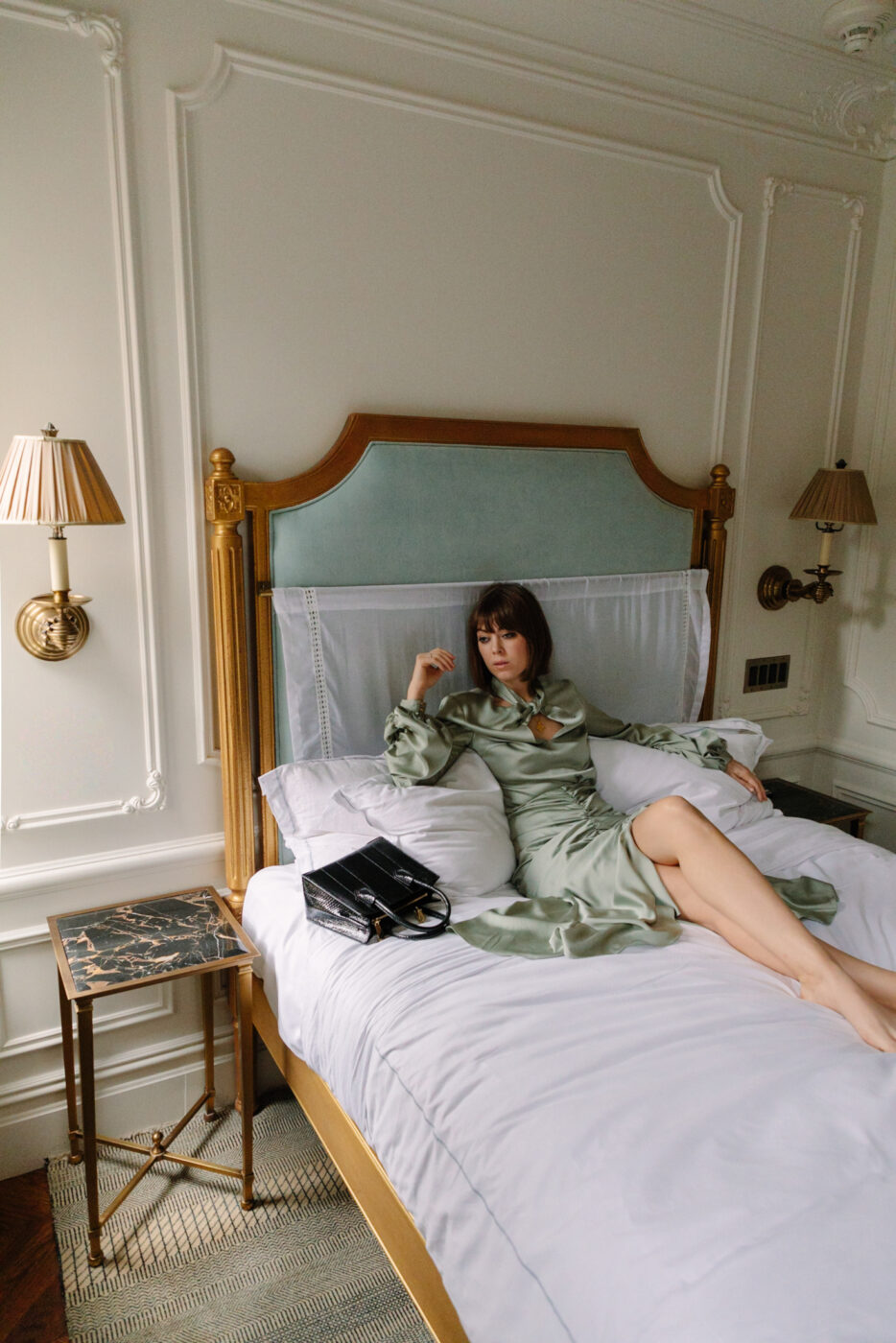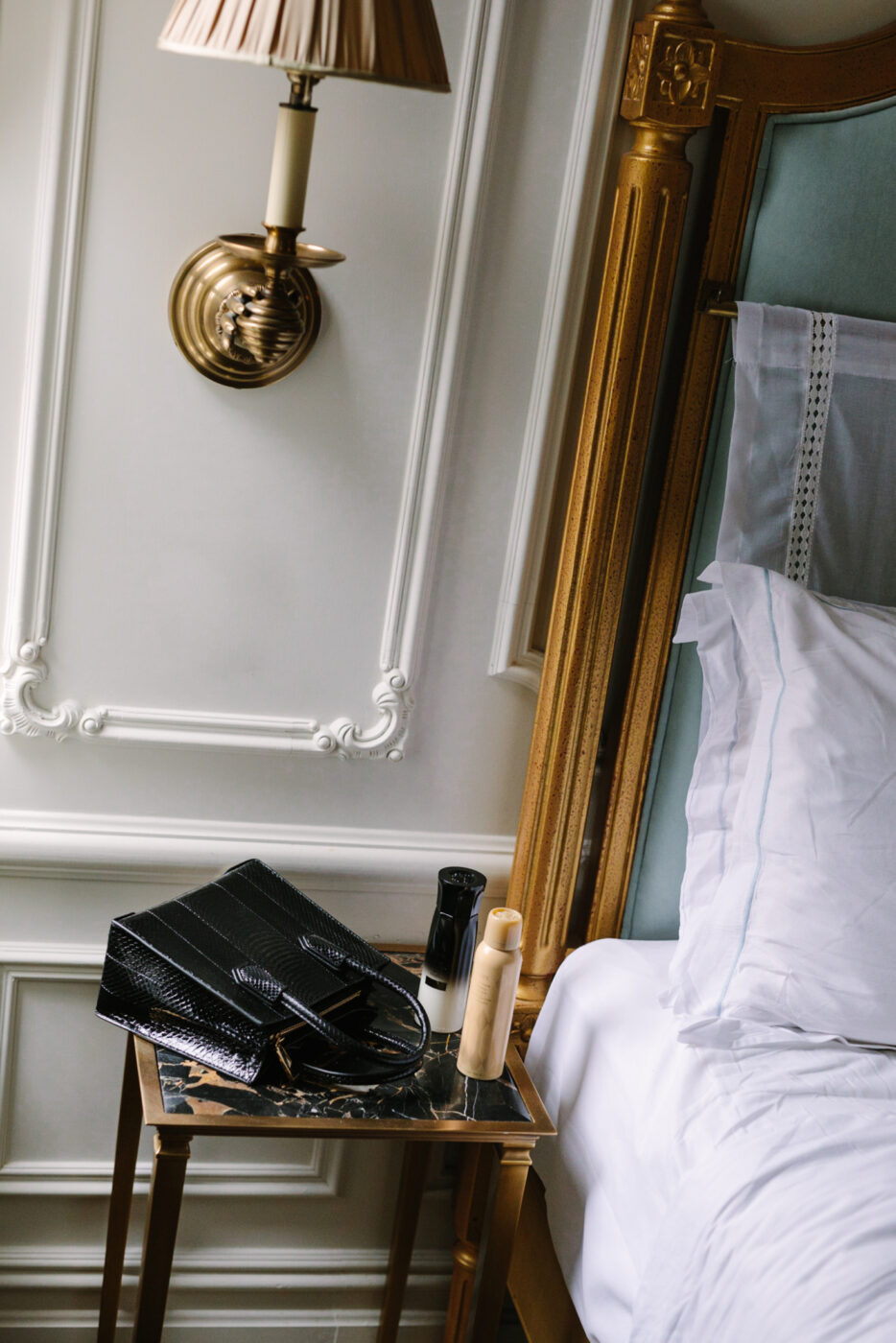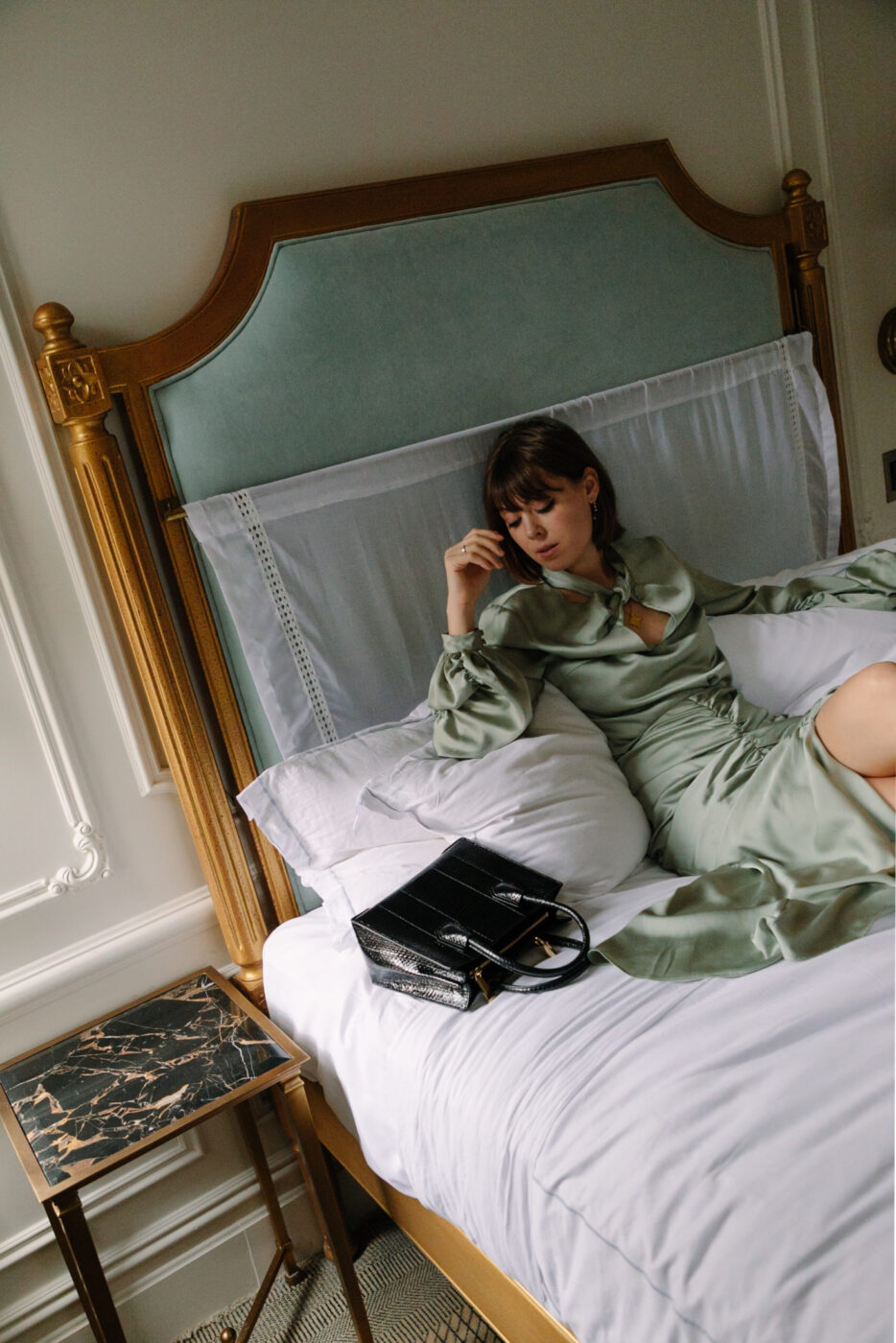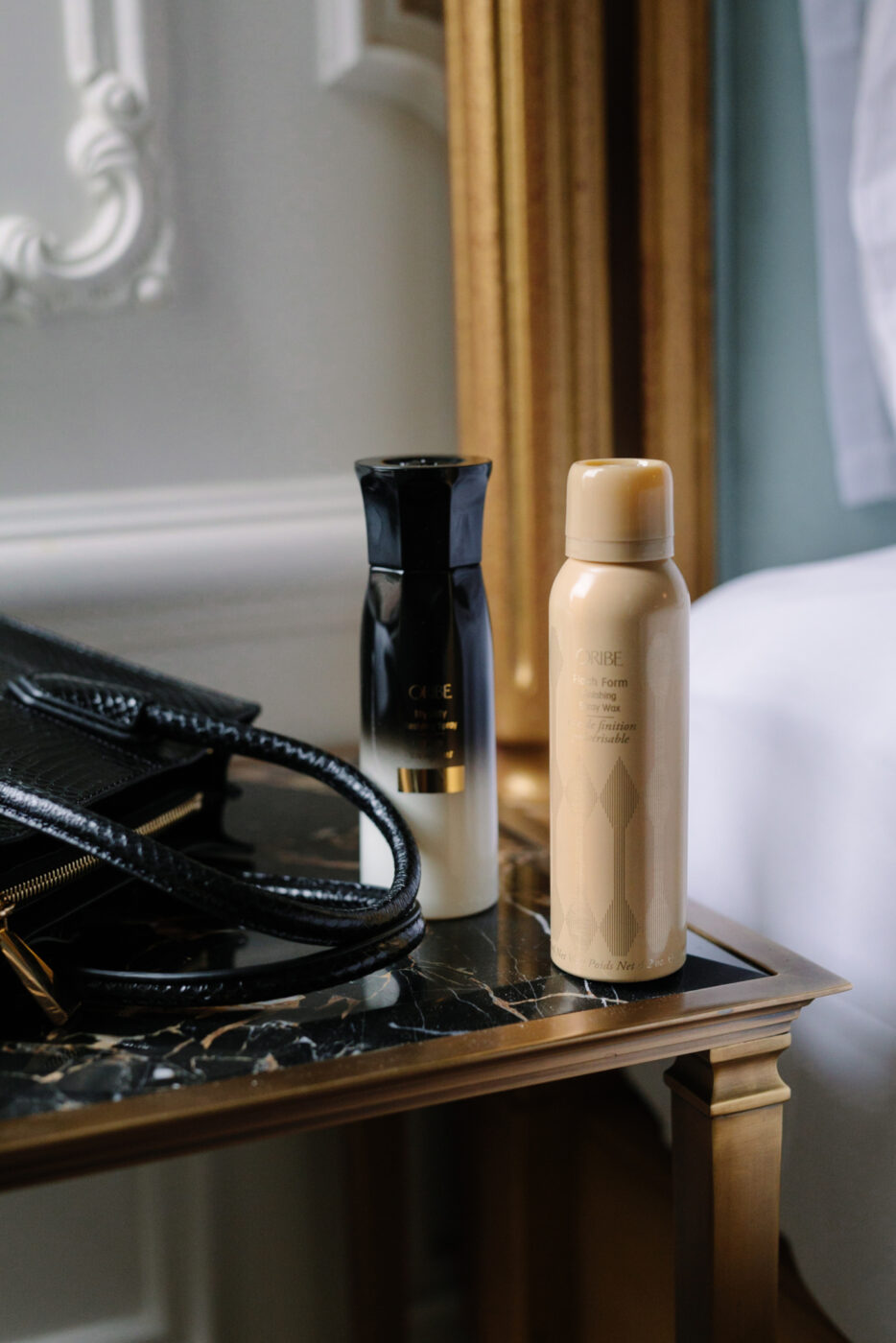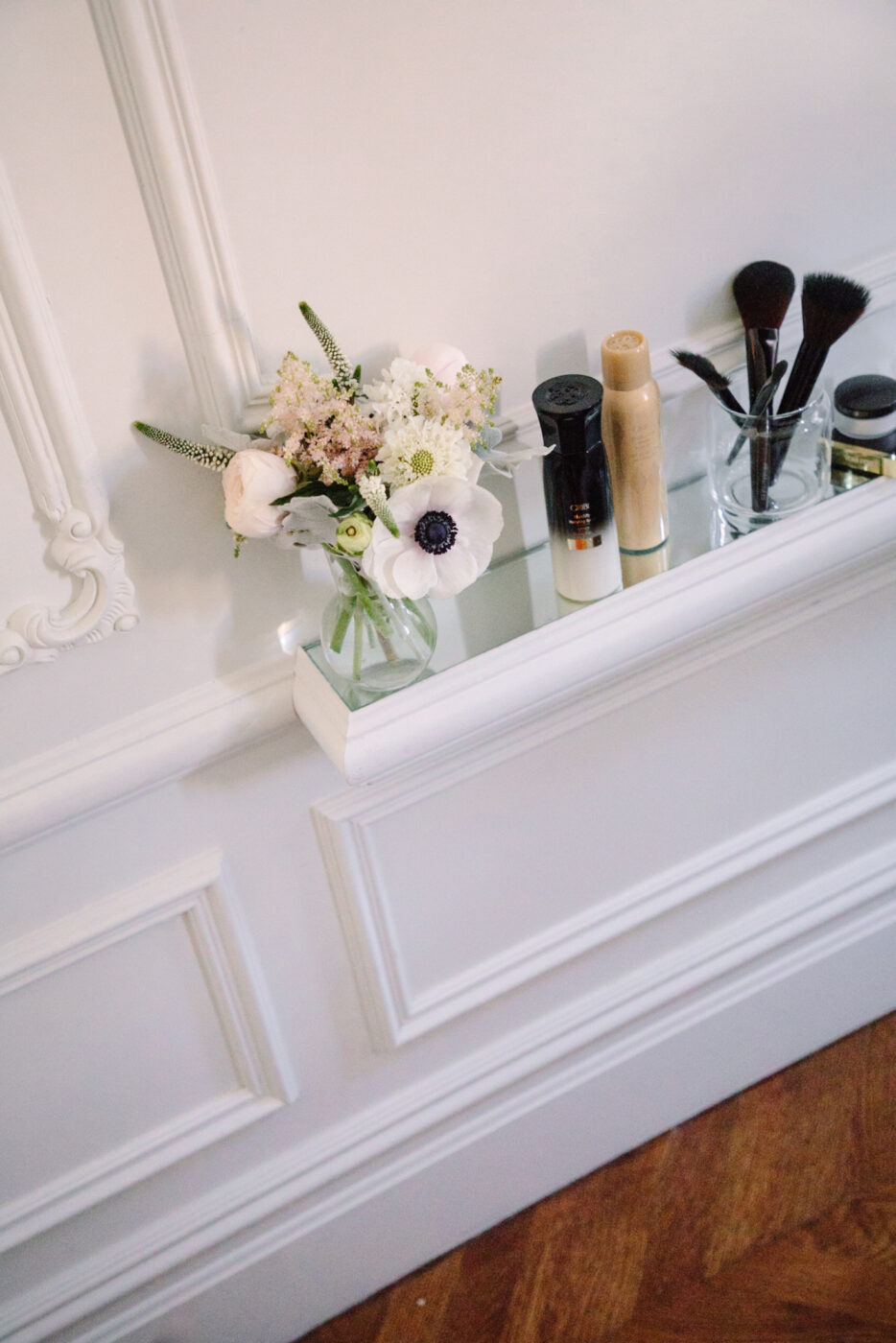 Let's face it, it's not healthy nor is it time-conscious to wash your hair daily, and I find that I actually obtain my best hair days the day after a cleanse. All it takes is the right products, a little technique, and voila, hair that looks intentional yet effortless.
Especially now that it's short, this is essentially how I get that lived-in French Girl look you've all been asking about. As I know you guys have been requesting more hair content, I'm excited to share that routine today. Follow steps 1-4 to recreate Day 2 hair meant to impress.
Step 1
The first step actually starts the day you wash and style. I find that being intentional about how I'm styling my hair on Day 1 – and with what – gives major impact to the results that follow. After all, your hair will be living with whatever products you first apply until you cleanse again.
Once I shampoo, I skip conditioner to give my hair extra grit, which is helpful for styling. Then, after I dry, it's all about Oribe's Dry Texturizing Spray – it's been my secret weapon for first-day hair for eons. It's simply the best for applying grit, texture, and that combo you need.
Step 2
Now that it's Day 2 and your hair likely needs a refresh, it's time to bring in Oribe's new Mystify Restyling Spray. My hair can get somewhat dry if I'm not careful, but this product actually acts as a hydrating spray and heat protectant. I just mist from mid shaft to the ends and let it do its thing. I believe it's what's kept my short hair from looking healthy, even when I'm traveling and not in the salon regularly, and using heat regularly.
Step 3
If needed, I'll grab my curling iron or straightener to the front to fix any kinks or dull curls from sleeping on it. Some days this is needed, other days it's not. Just take inventory of your locks.
Step 4
The final step – told you this process was simple!
The product I use for the final step is actually somewhat new to me, and let's just say I've fallen hard. With Oribe's Flash Form Finishing Spray Wax, I bend over and spray alllll over my hair. Then, I just use my hands to create the look I'm going for, often spraying one more time once everything is in place.
This stuff is magic! It gives that day-old hair revived, shiny life and a bounce that's hard to recreate without. The shape from my initial styling stays in place while giving effortless body and texture to hair – whether straight or curled.
I will say, do your best to not over-style or touch, especially on Day 2. When going for that effortless French Girl look, over-styling or applying too much product will ruin that vibe.
That's it, my loves. A style so simple, it's beyond easy to recreate – even on day three if you go that long without washing. Let me know once you've tried these steps and products on your own hair. Can't wait to hear!