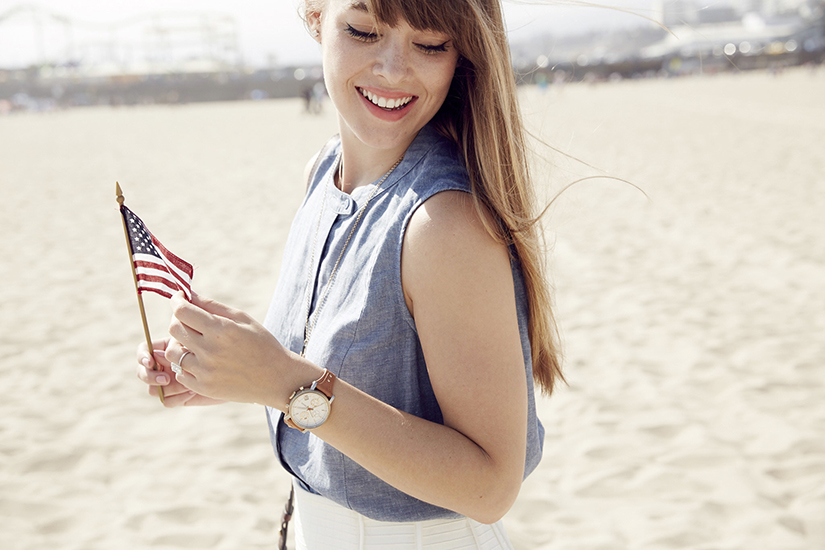 It's the 4th of July! The time for slip and slides, hot dogs, radio flyers and fireworks! The smell of sunscreen is dense in the air and the sound of laughing and screaming kids is how I remember independence day best! Can you guess where I grew up?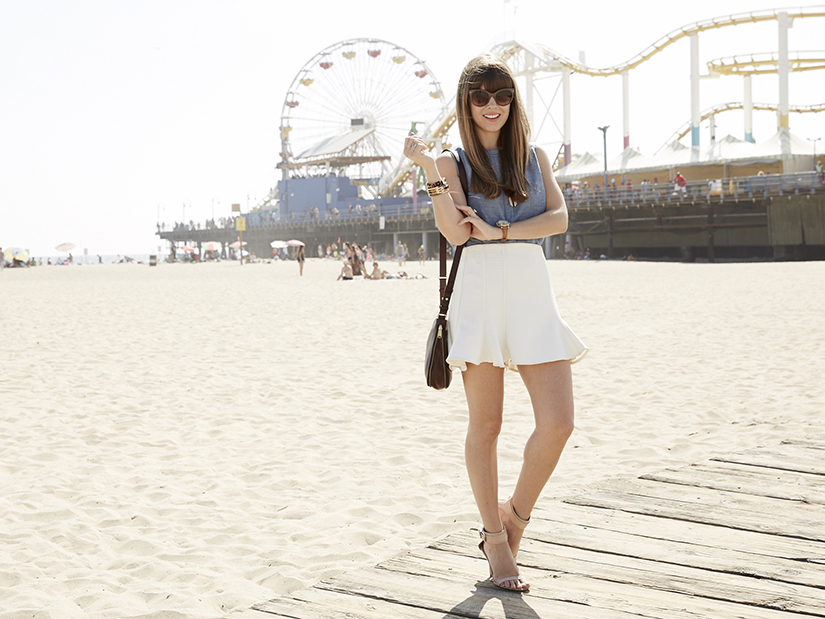 I spent my childhood in the northeast, moved to the Midwest and eventually landed in northern California before moving to Los Angeles, where I live today. As you can imagine, being between these many places exposed me to how different everyone dresses and how no one really sticks to any fashion rules! A country this big is forced to embrace a multitude of looks. And then you have the different eras of style that truly define our country; full skirts of the 50's, Bell bottoms of the 60's and tie die of the 70's. Just like America's culture, my style growing up was a bit of a mixing pot – cornrows were definitely not a good look on me (especially with the bangs).
When it comes to quintessential Americana style, I can't help but think of the classic archetypes, the ones I grew up with, especially Fossil. As they are quickly approaching their 30th Anniversary, the brand has some serious clout! My obsession started at an early age with their watches. I love the classic reformed style and the vintage vibe of the leathers. Speaking of leathers, have you felt how incredibly buttery their leather pieces are? It's one of the products their heavily focusing on in the upcoming seasons. Their positioning themselves as a serious competitor to other luxury leather handbag companies out there! I am more than impressed.
In the "Shop The Look" slideshow below, I hilighted a few of my favorite products from their Summer collection in addition to the pieces that I'm wearing today. Happy shopping and Happy 4th of July lovers! Wishing each and every one of you a beautiful day!
Photos by Frank Terry [thefeedproducts style='four']