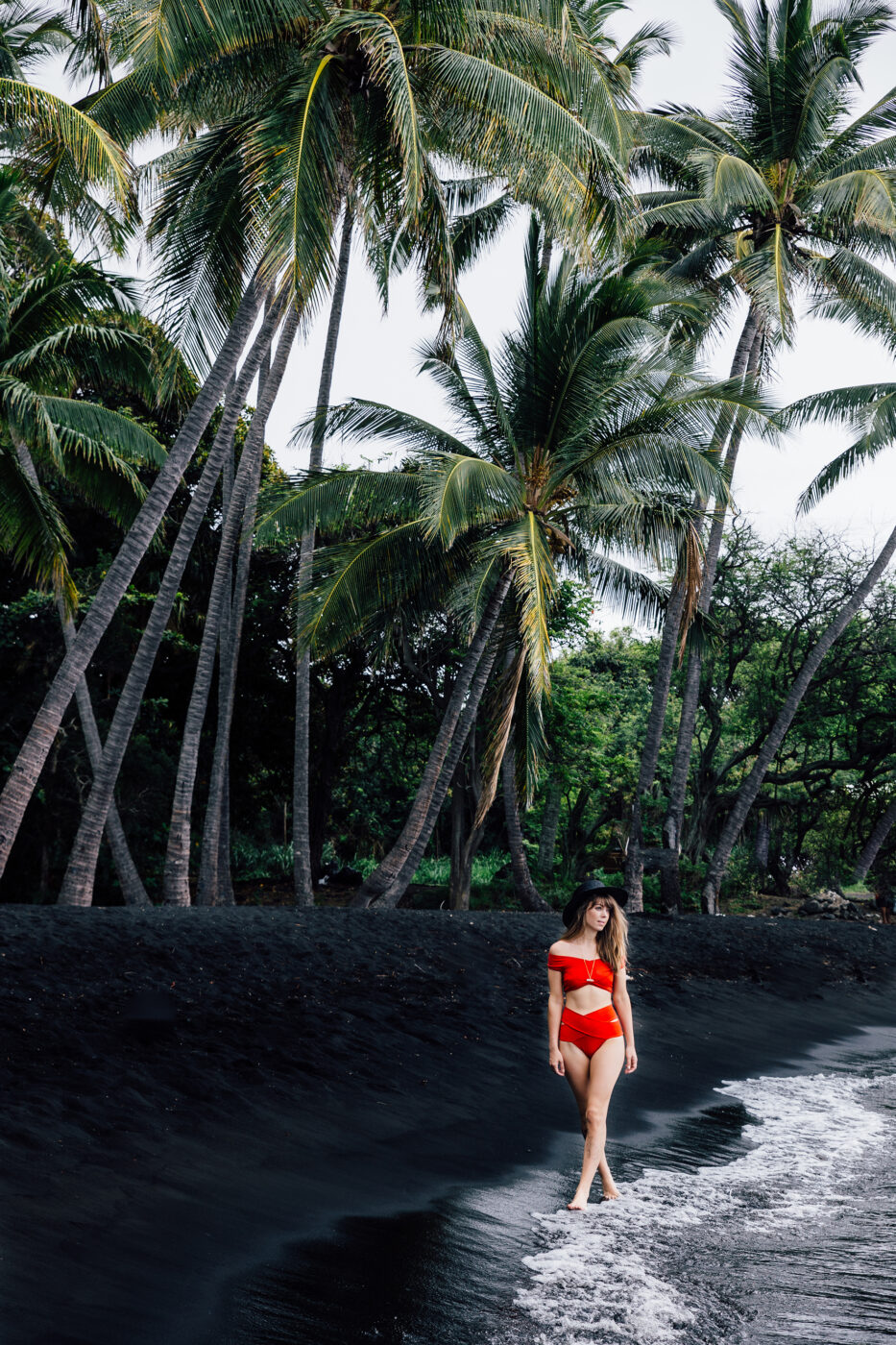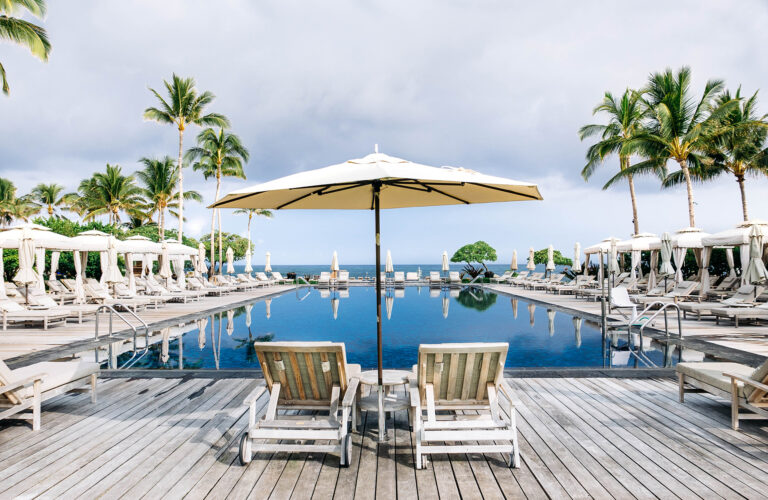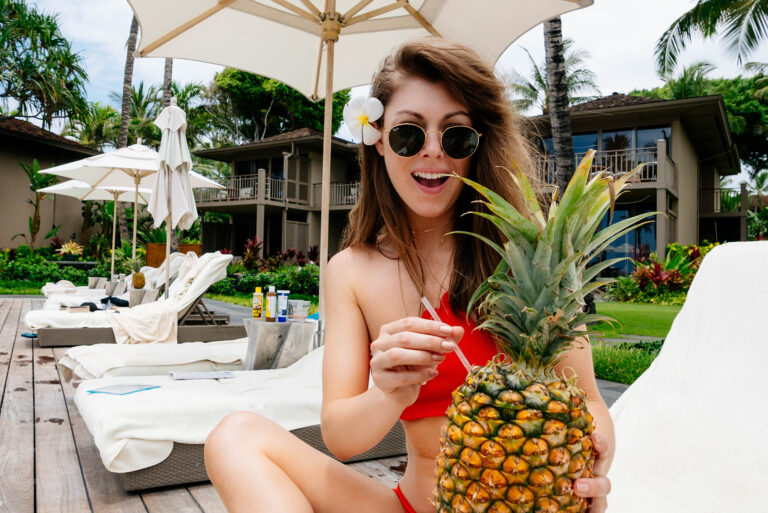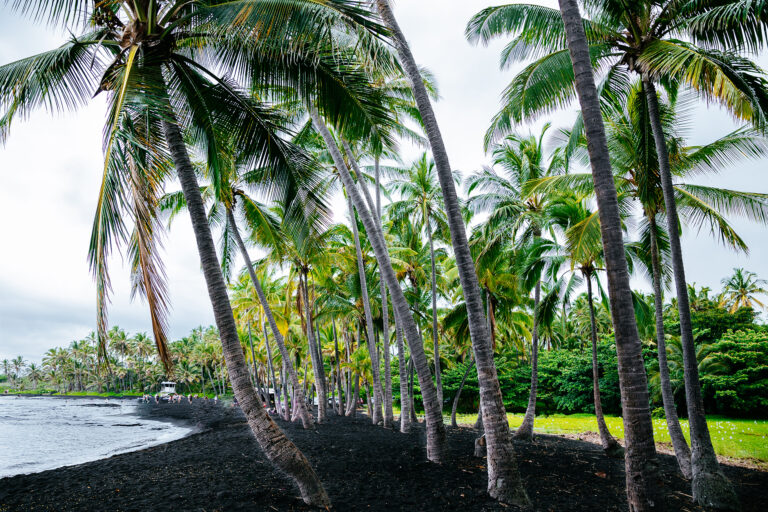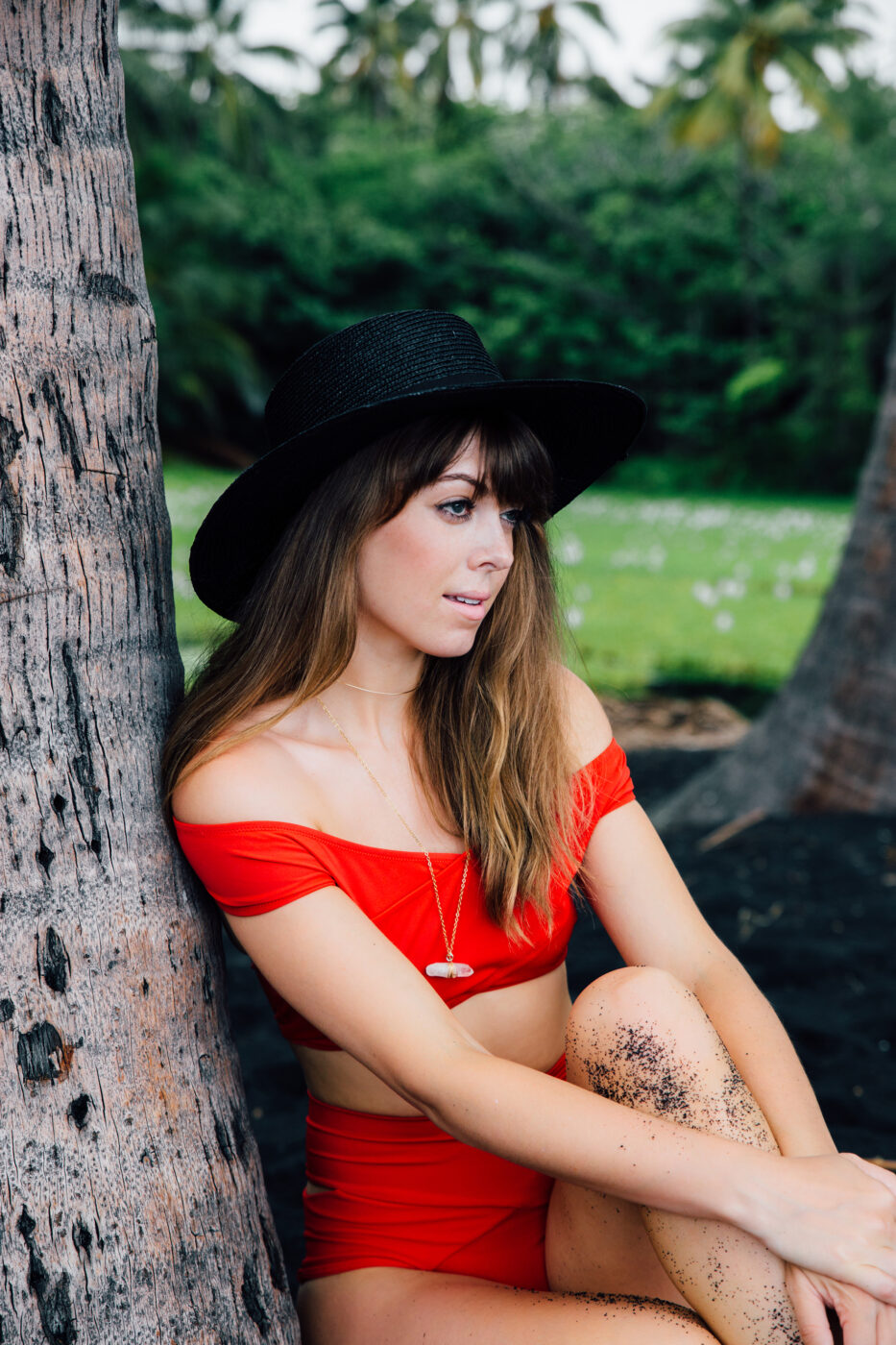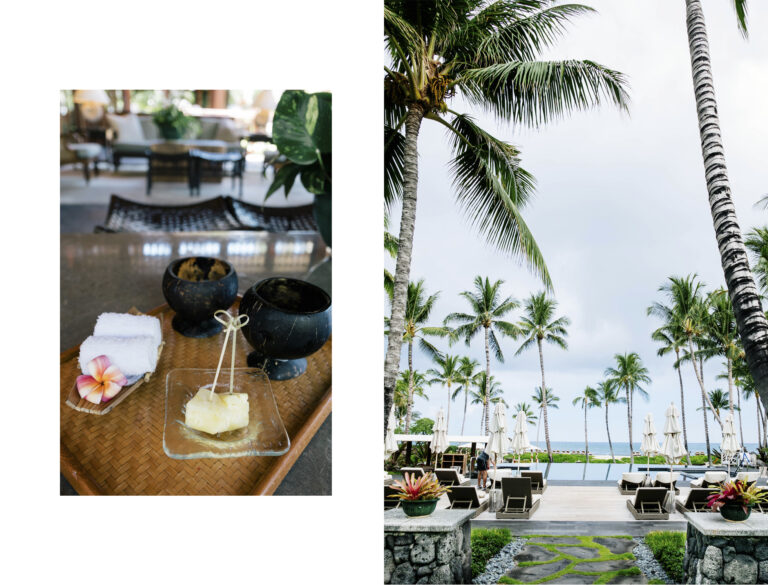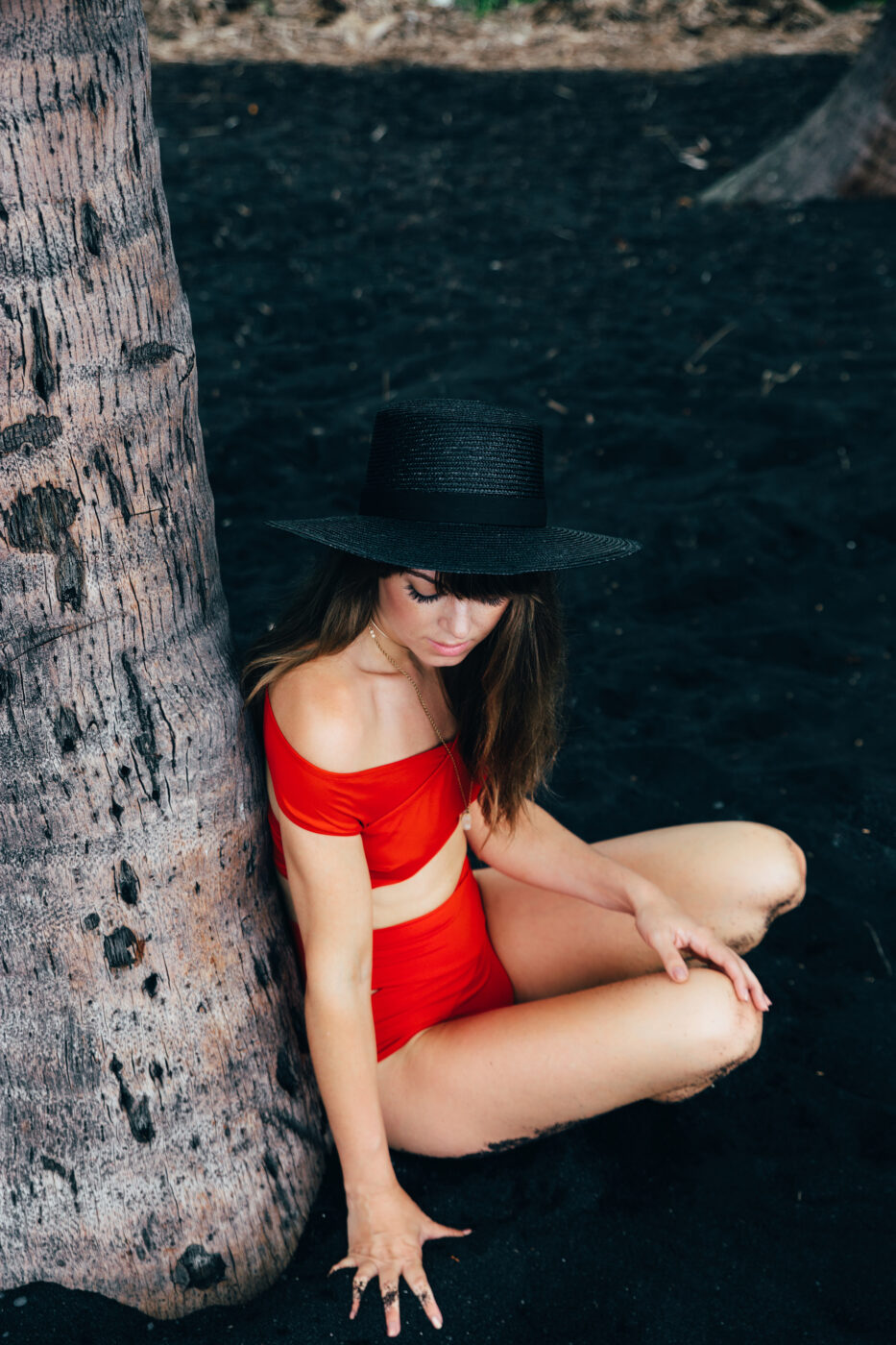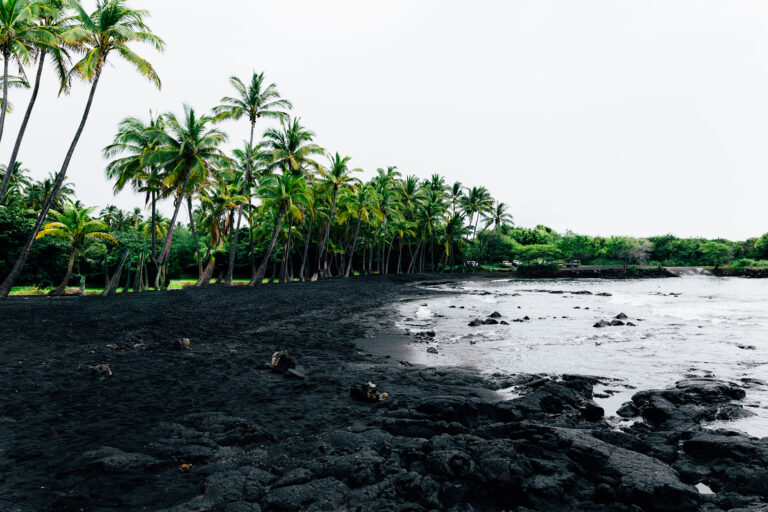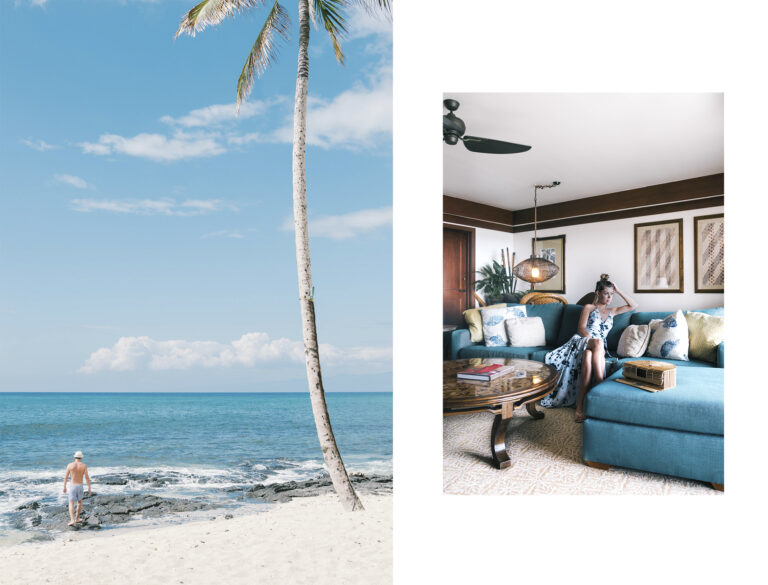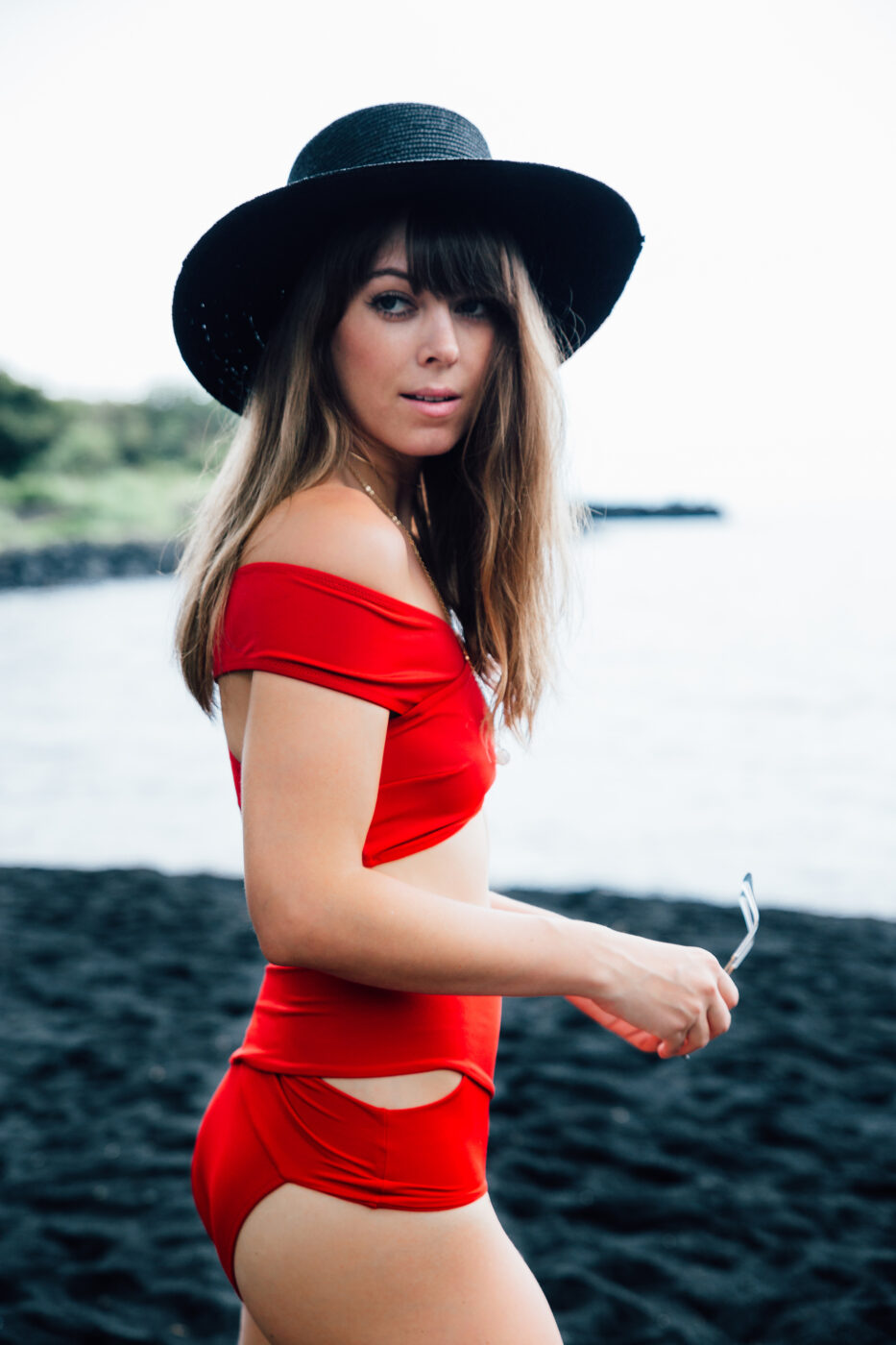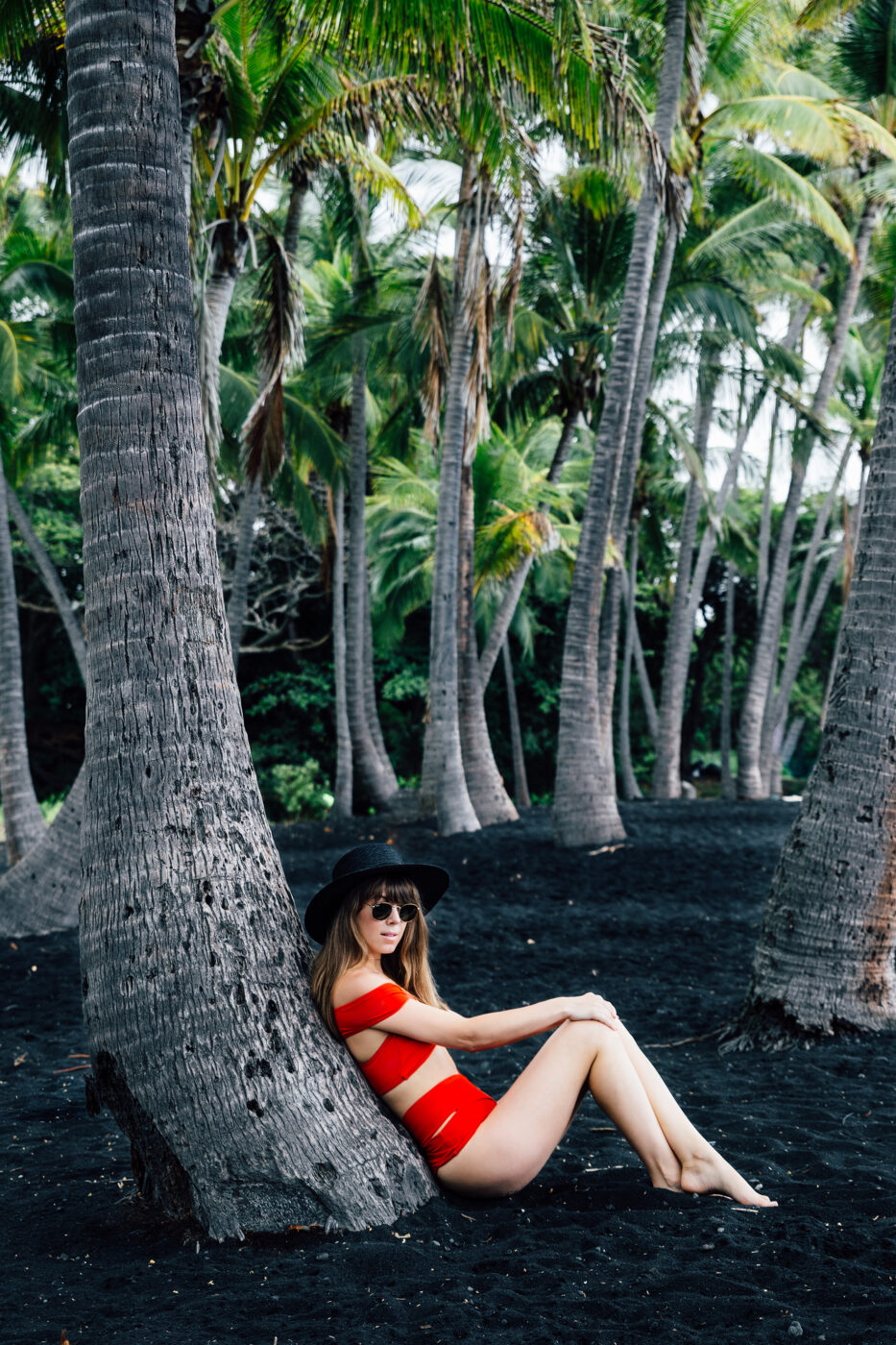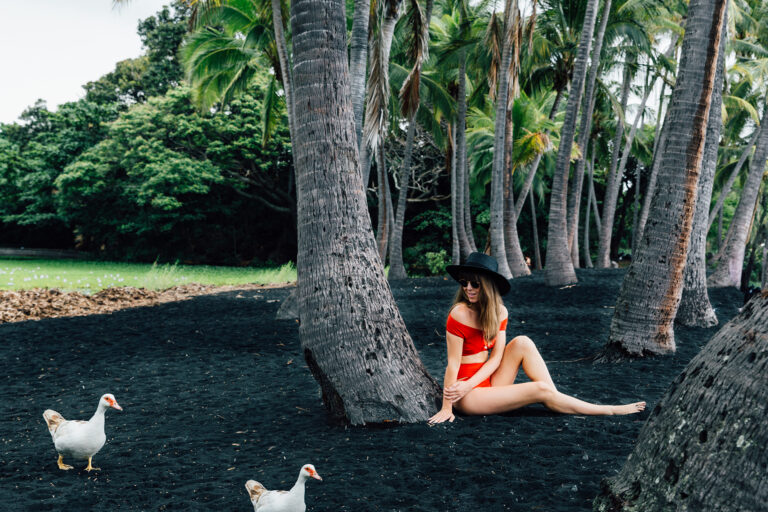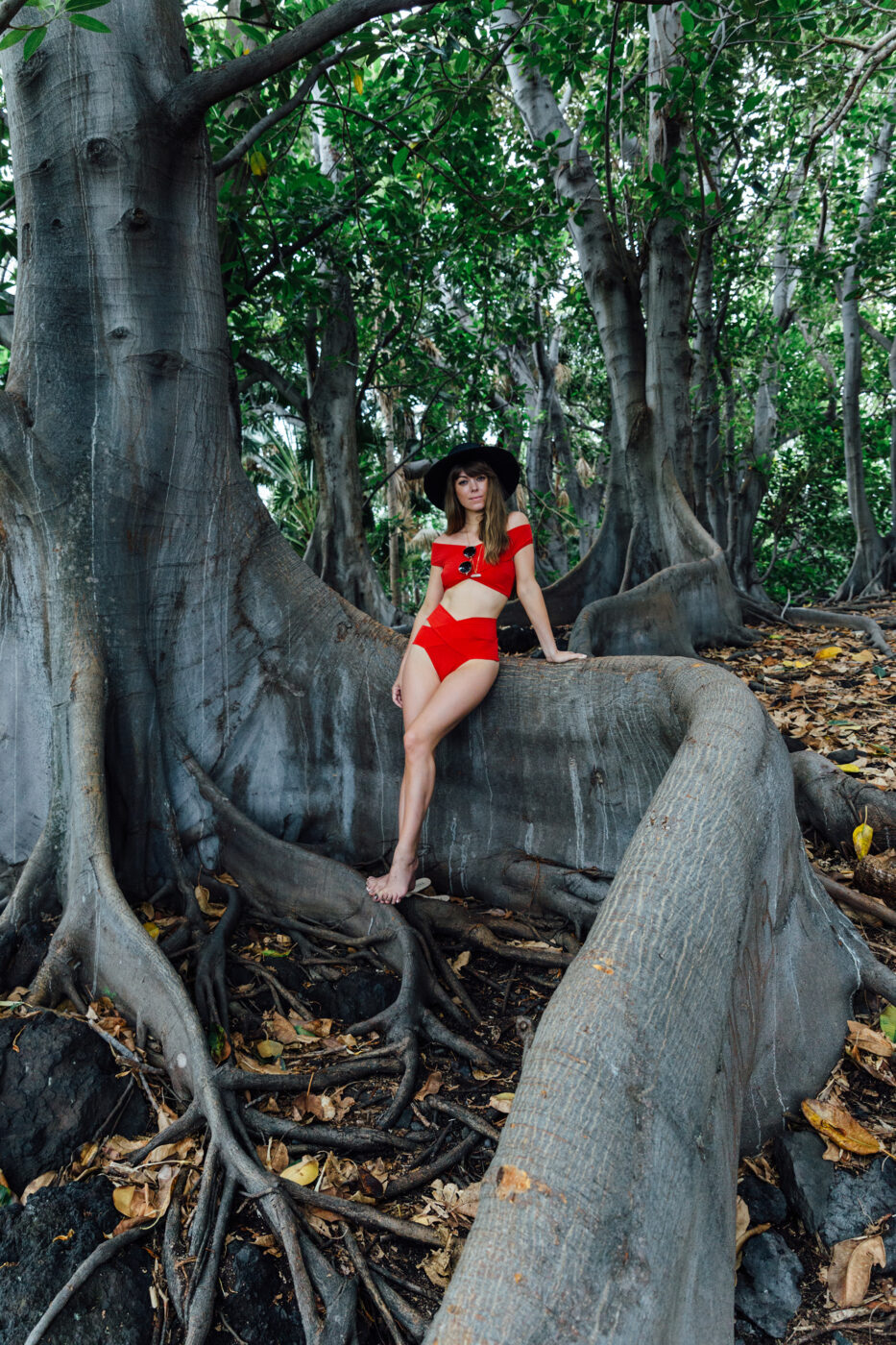 We're kicking this week off with one of my all time favorite days from our Hawaii Honeymoon, the day we visited the Black Sand Beach. After spending four days in Kauai, we ventured over to the Big Island for another five days at the breathtaking Four Seasons Resort Hualalai.
Freddie and I left Kauai late and watched the sunset from a sky that seemed to be never ending. When you think of Hawaii, there's a reason you think of rainbows, palm trees and colorful sunsets; because it's truly all you see! By the time we arrived to the Four Seasons Resort Hualalai that night, it was dark. The property was lit up with tiki torches and bright moonlight. The night air was both warm and breezy and all you could hear was the sound of the ocean. My favorite part? Because the resort resides in the historic part of Ka'upulehu, it's super private and there aren't a lot of lights to distract the night sky. Looking up from the moonlight beach, I saw more stars than I'd ever seen in my entire life. It was absolutely mesmerizing. Paradise found.
Waking up the next morning was the most beautiful experience I could ever imagine. Seeing the view of the ocean from our suite wasn't the only surprise either. Our balcony overlooked the King's Pond, one of the resorts many "experiences". It's actually far from a pond; it's a 1.8 million gallon "aquarium" carved out of natural rock and lava with more than 4,000 tropical fish! I had the opportunity to snorkel with a school of hundreds of yellow fish. It was just as breathtaking as the resort itself. The juxtaposition of the white sand beaches and the lava fields are as dramatic as they are beautiful. And the colors! From the lush, green tropical landscape to the pink waterlily ponds and hibiscus flowers, you simply cannot stop taking photos – or at least I couldn't.
I've been fortunate enough to have had the opportunity to travel to a variety of different places across the globe, but the Four Seasons Resort Hualalai literally set the standard for tropical resorts. From the in room/outdoor lava showers, the decadent morning buffets, and the state of the art spa where I had an outdoor massage, this places is pure bliss. My favorite of their five pools was their "Quiet Pool" – of course it's an infinity pool that has a swim up bar. Make sure you order the Pina Colada inside the pineapple! Delicious and insta-worthy – my favorite combination!
On our very last night there, we dined at their Beach Tree Restaurant which sits right on the water. It features an indoor/outdoor setting and an incredible view set to live music. Our starters were served by Chef Massimo himself! We began our meal with a sampler of three different ceviches: lobster, tuna and octopus with olives. Major Italian flair! For our second course, we moved onto the lamb chops, which sat on a savory plate of carrot purée with an incredible soy ju. It was so delish, I was tempted to lick the plate clean (Ok maybe I dipped one finger when no one was looking). From start to finish, our dinner was rich in flavor, but clean and light. We weren't left feeling heavy at the end of the night, which allowed us to enjoy a glass or two of Petite Sirah with our meal.
I truly felt so at peace here. Every element of the resort is a beautiful ode to the Hawaiian heritage, it's really refreshing. You can feel such a deep rooted love and admiration for the Hawaiian culture and way of life. Everything feels totally balanced and exceptionally serene.
It was really hard to motivate ourselves to leave the hotel and explore the island, but we knew we had to make it to the black sand beach and to the volcano. We set out on an adventure one morning and two hours later, we arrived to Punalu'u Beach which is the most accessible and most expansive of the black sand beaches on the island. We met a few friends along the way: a big old goose we named Walter, an endangered Hawsbill turtle who told us his name was Koopa 😉 , and a green gecko Freddie appropriately named Ralph.
There are very few trips that Freddie and I take when we actually look at each other on the last day and contemplate changing our flights to extend our vacation. This trip was definitely one of those. We cannot wait to return to Four Seasons Resort Hualalai, perhaps for their Wild Wellness Retreat this summer?!
Photos by Fred Cipoletti