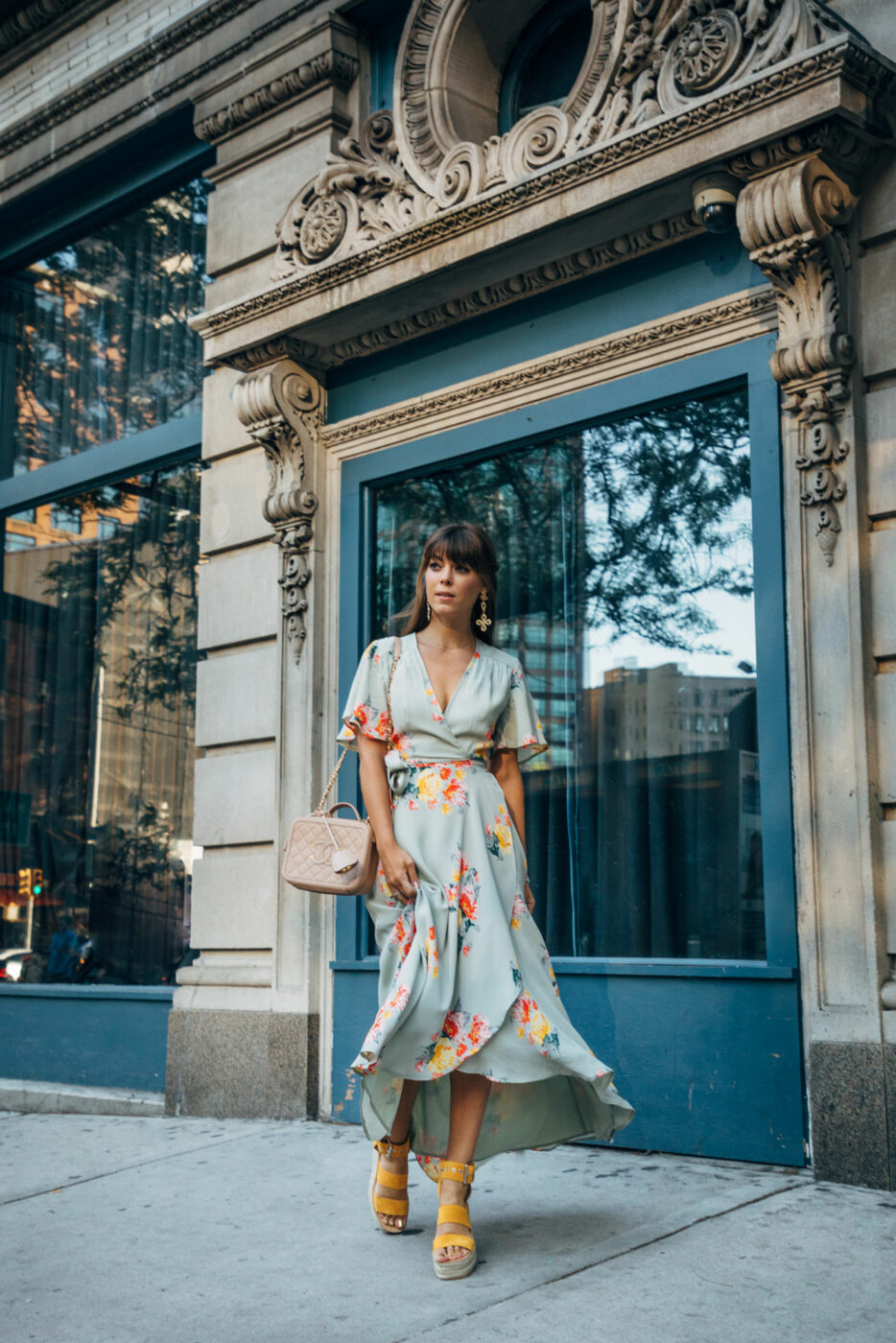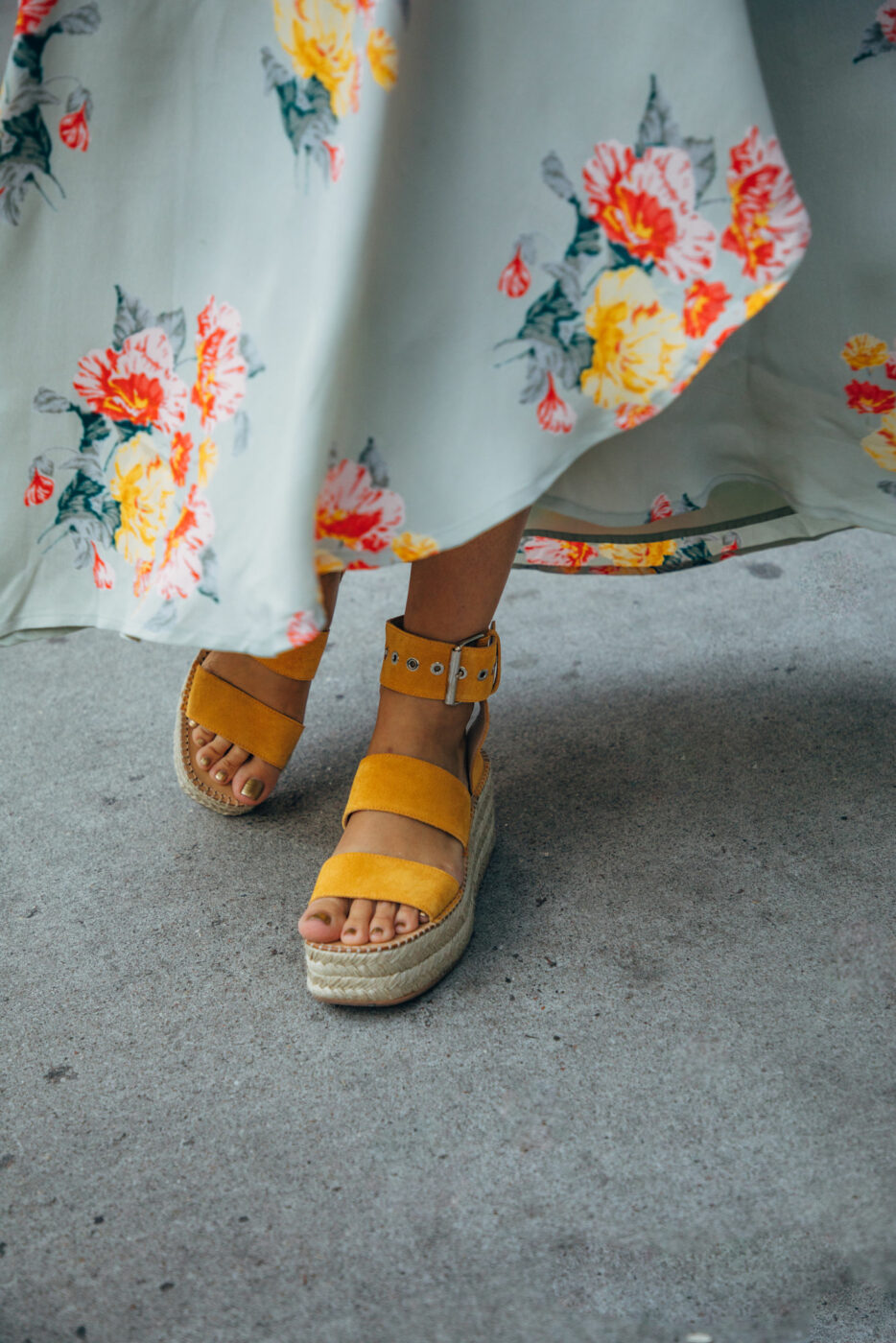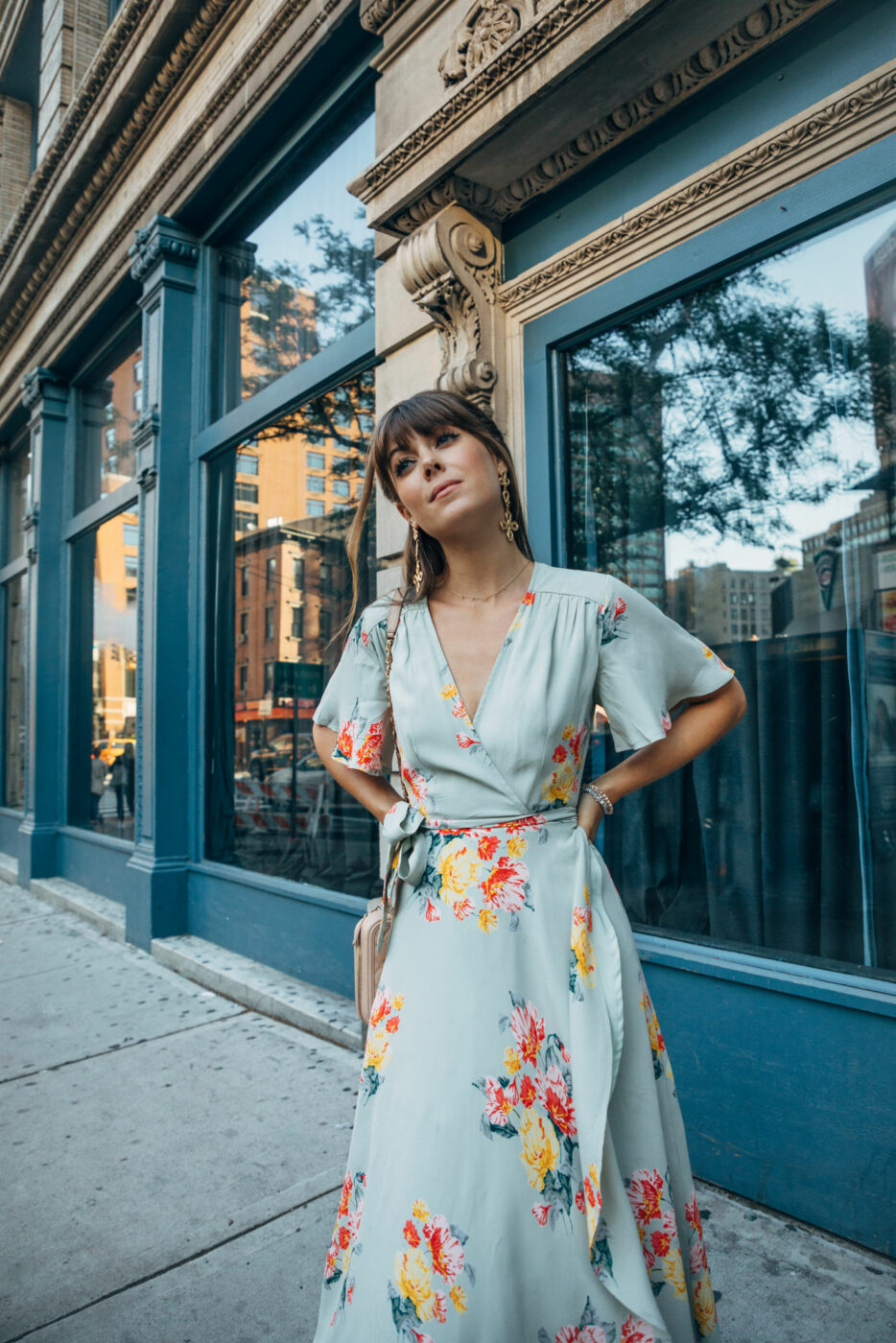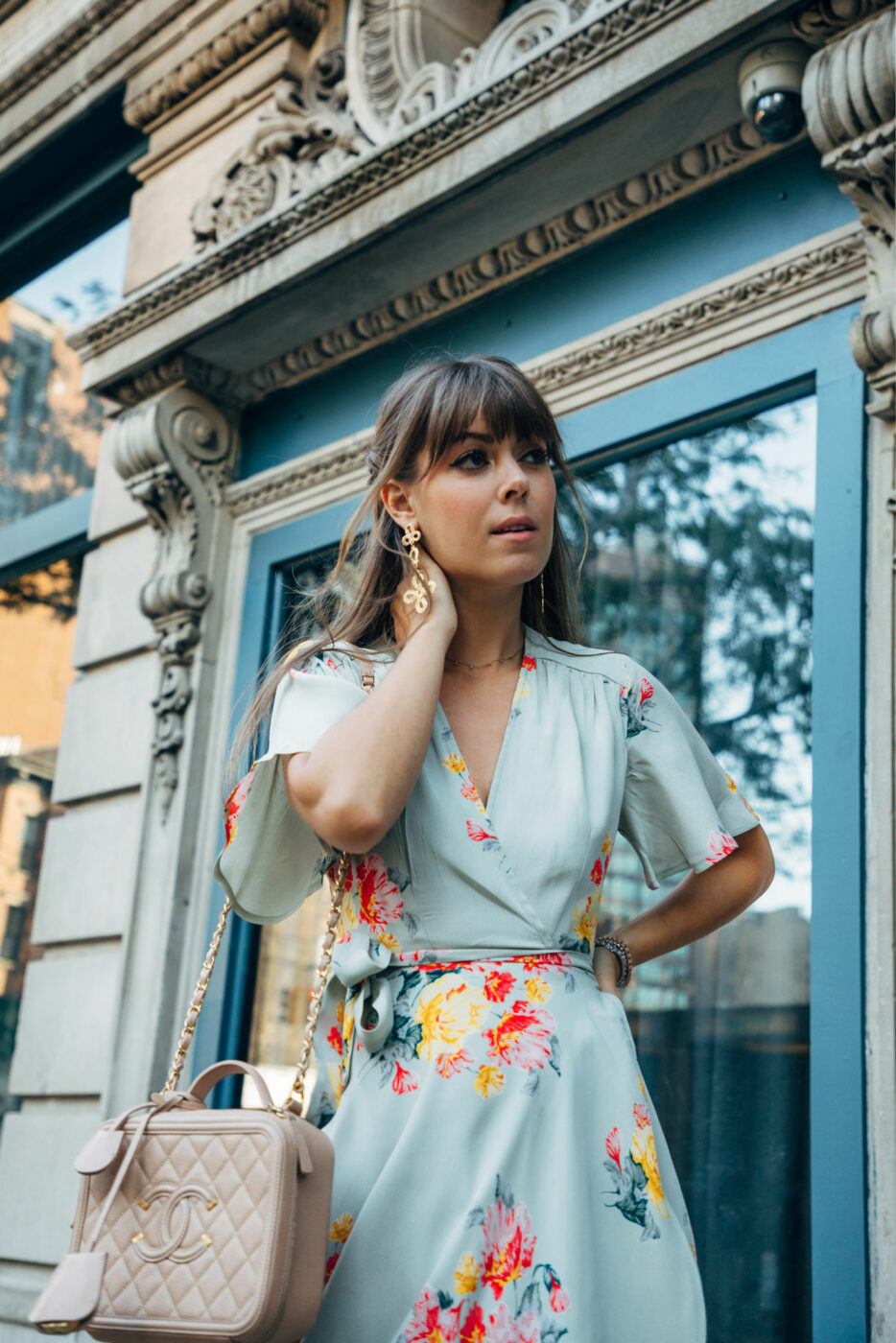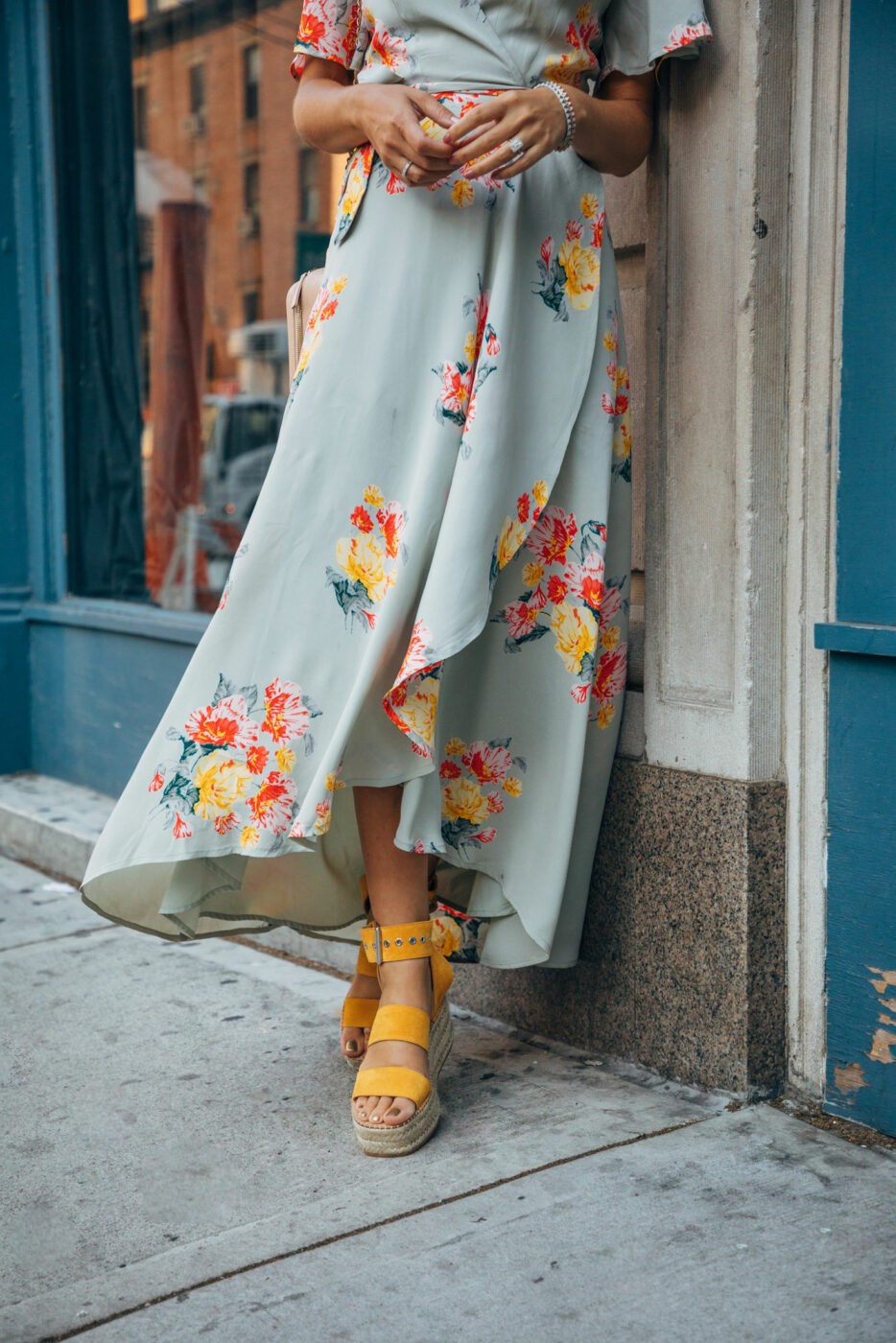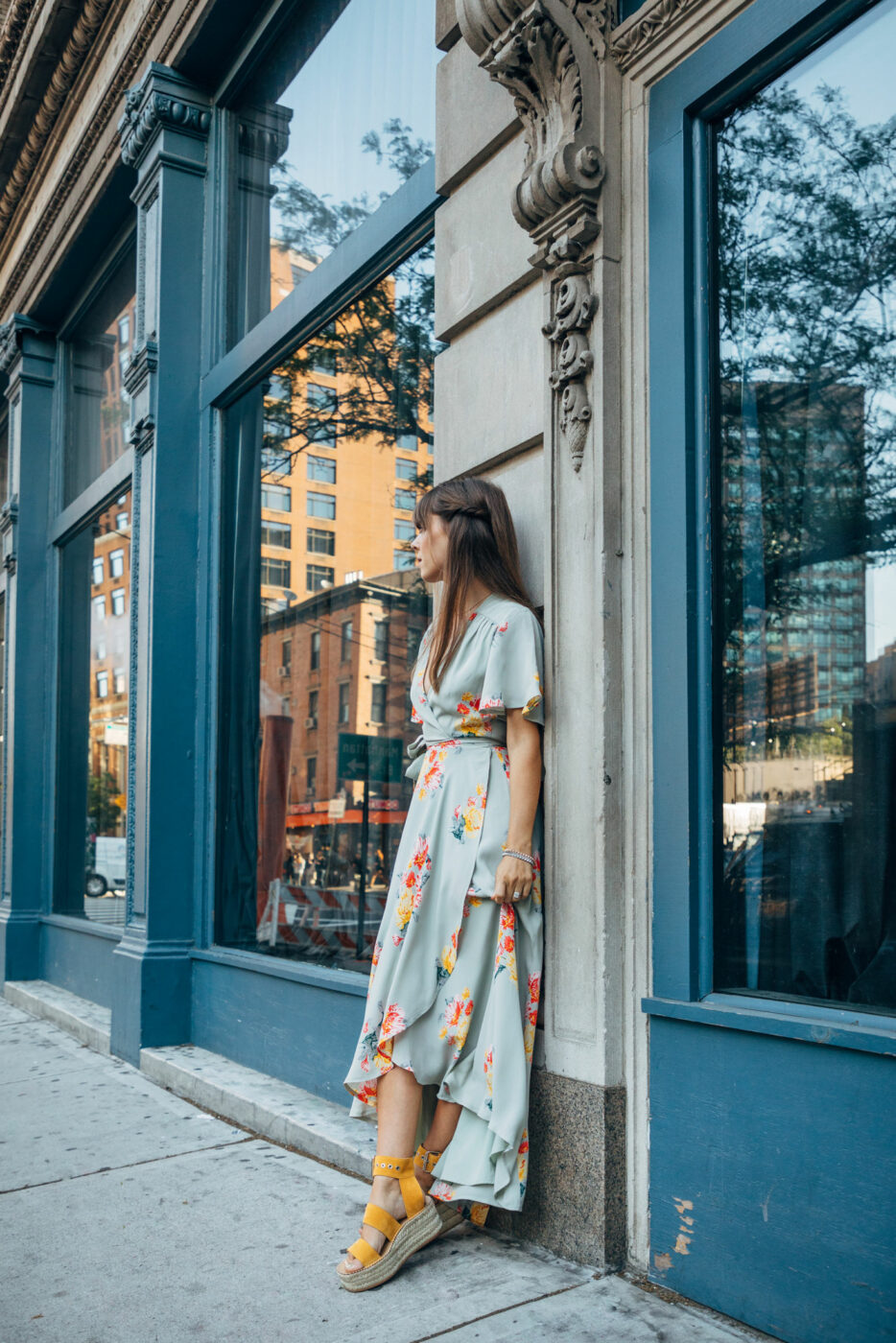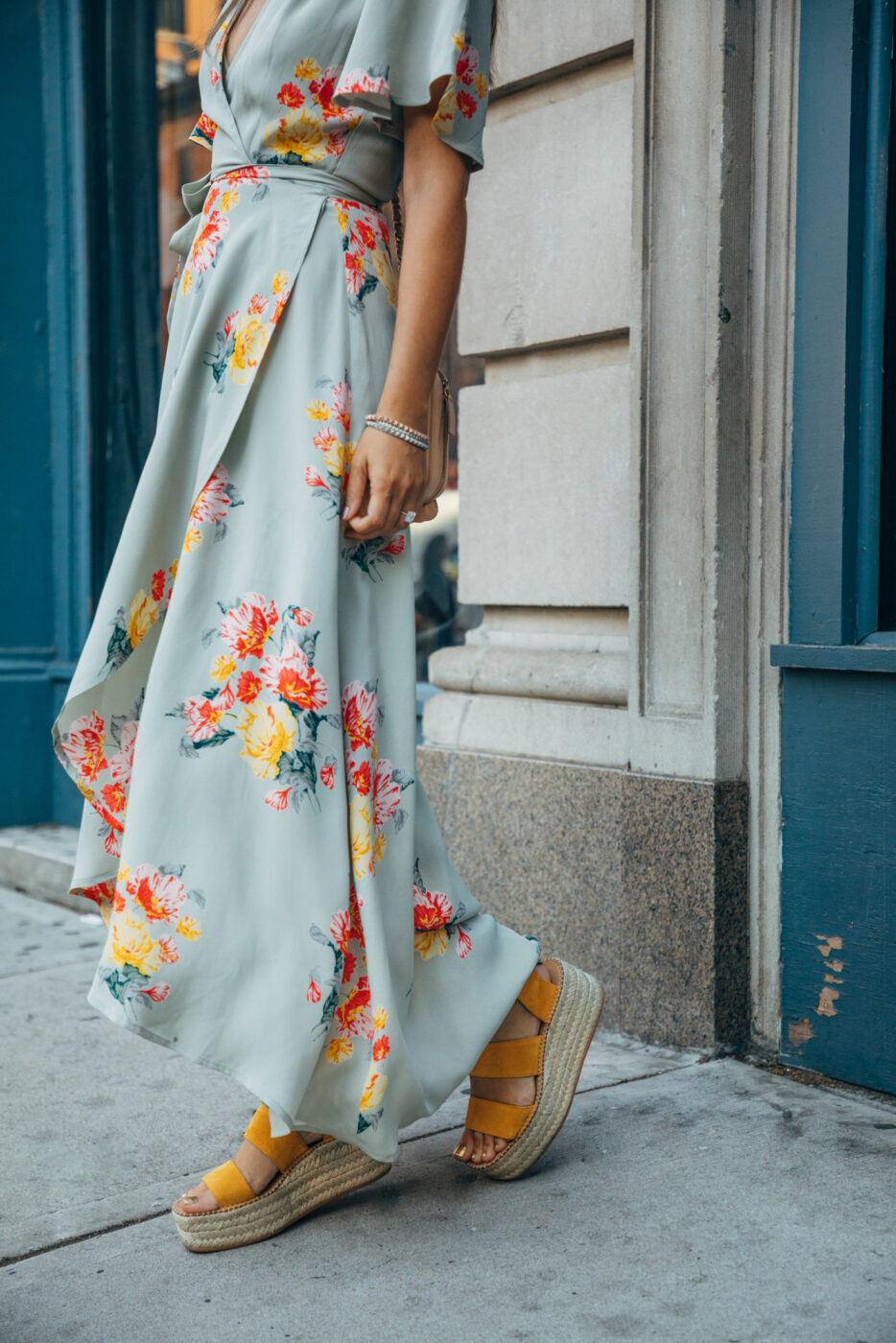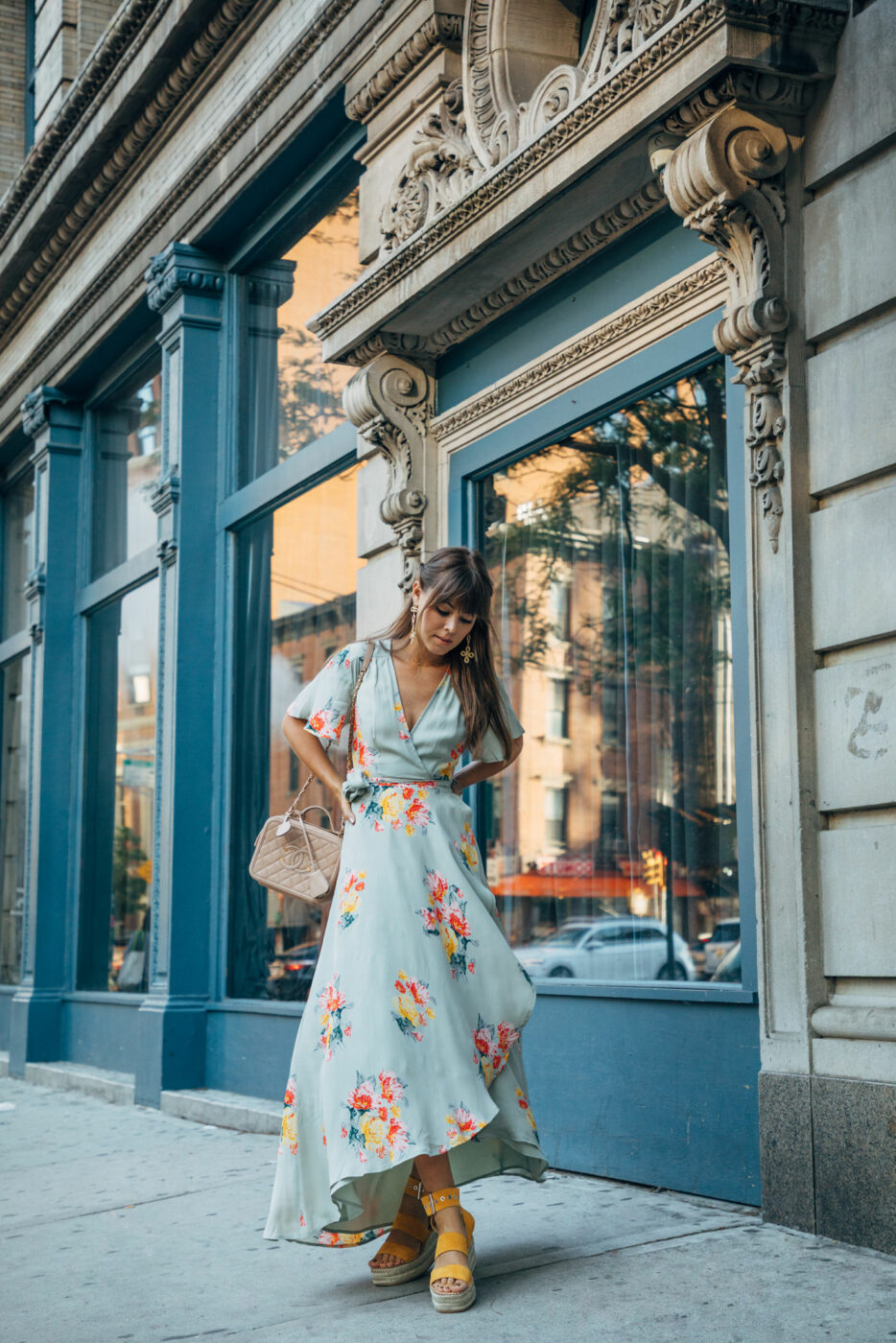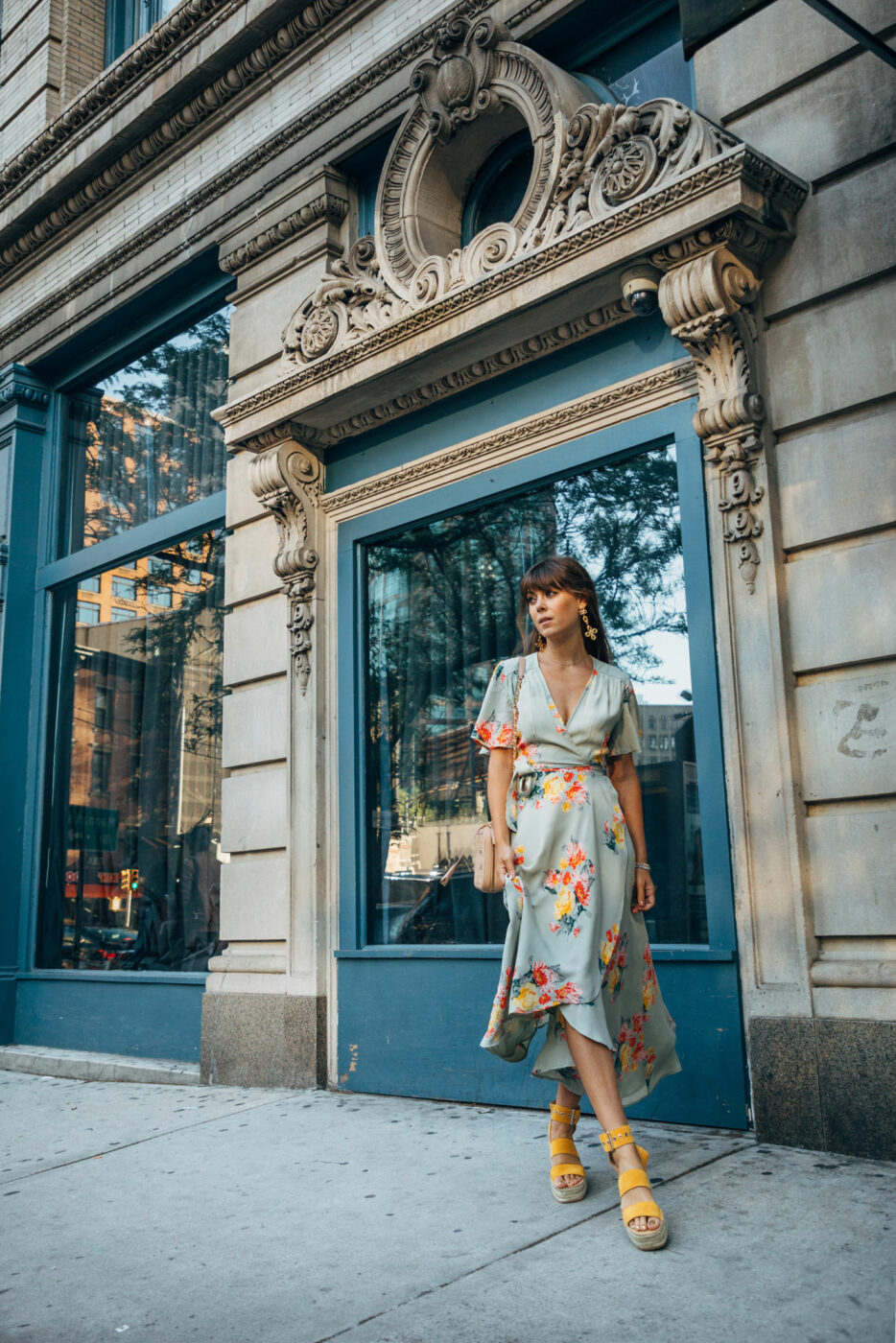 While a pair of flatforms doesn't exactly scream polished perfection, I felt it necessary to speak out in their defense as they have quickly become this summer's staple shoe – and for a good reason! First of all, they're what I like to call "comfort focused footwear". The fact that one shoe can add height, and be comfortable at the same time is a miracle in itself. But I have to admit; its shelf appeal is a bit intimidating, that is until I found these rag & bone flatforms. They're effortlessly chic and perfect for summer, especially their flatforms. All you need are a few styling tips to take this look to the next level.
So what do you wear with the statement making flats? Get ready to replace your sandals ladies because I'm sharing four ways to style flatforms!
A FLORAL MAXI DRESS
Pair your flatforms with a floral maxi dress as I did here. Why does this work? The contrast of the hardness of the heavyweight sandal and flowing dress will balance itself out. Plus, no need to get the hem taken up with those few extra inches you'll gain!

A PAIR OF SHORT SHORTS
The extra height will elongate your legs and make them look extra lean when paired with a shorts or a skirt. The perfect way to show off those stems during the summer months.

A POP OF COLOR
Exhibit A – these rag & bone "Tara" Flatform sandals completed this look! The pop of color combined with the minimalistic straps is a colorful and cool combination, don't you think?

A CROPPED PANT
Cropped trousers are also a chic way to elevate the sandal into an office-friendly look. Say goodbye to uncomfortable work wear stilettos? Yes please!

Photos by Fred Cipoletti