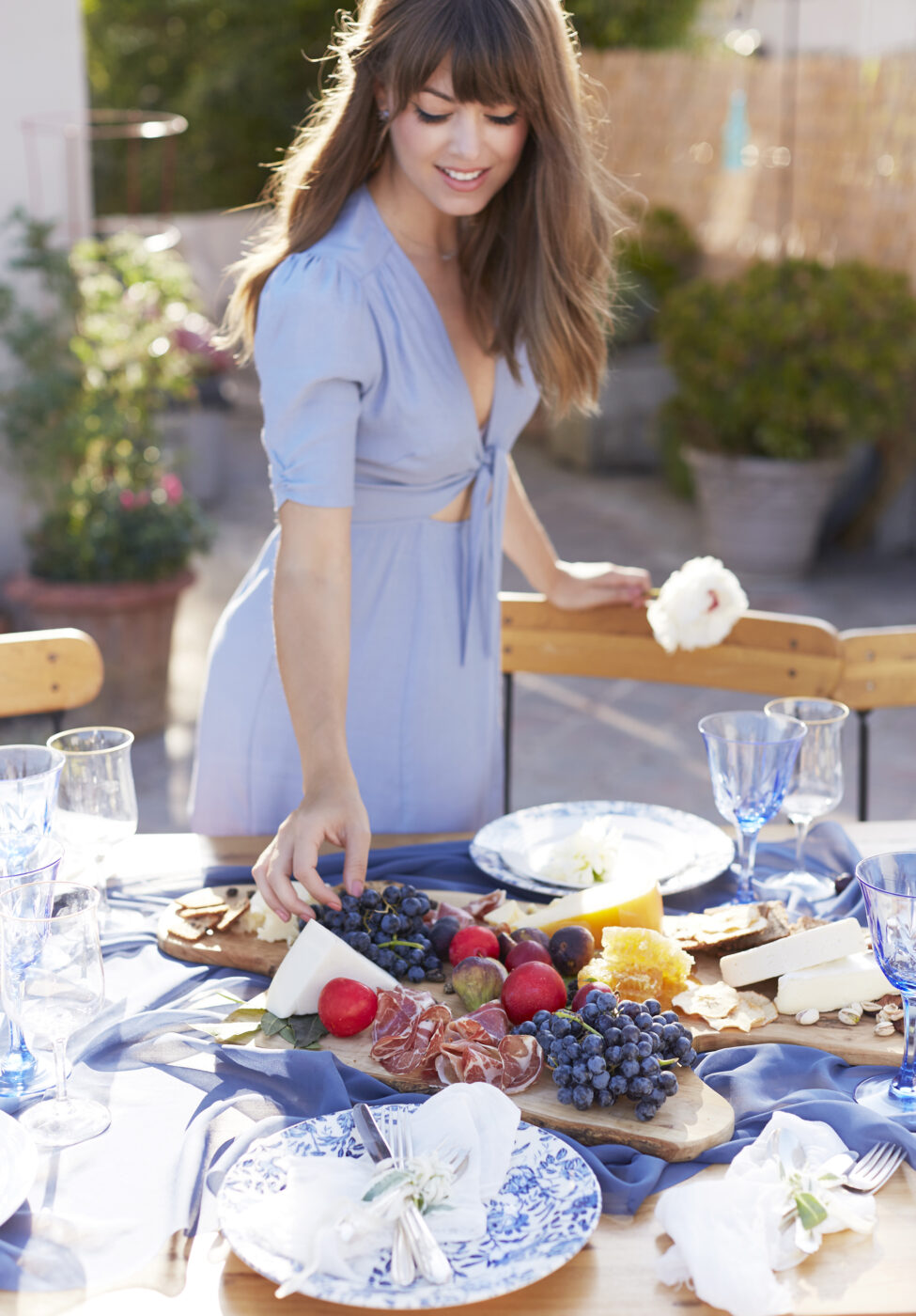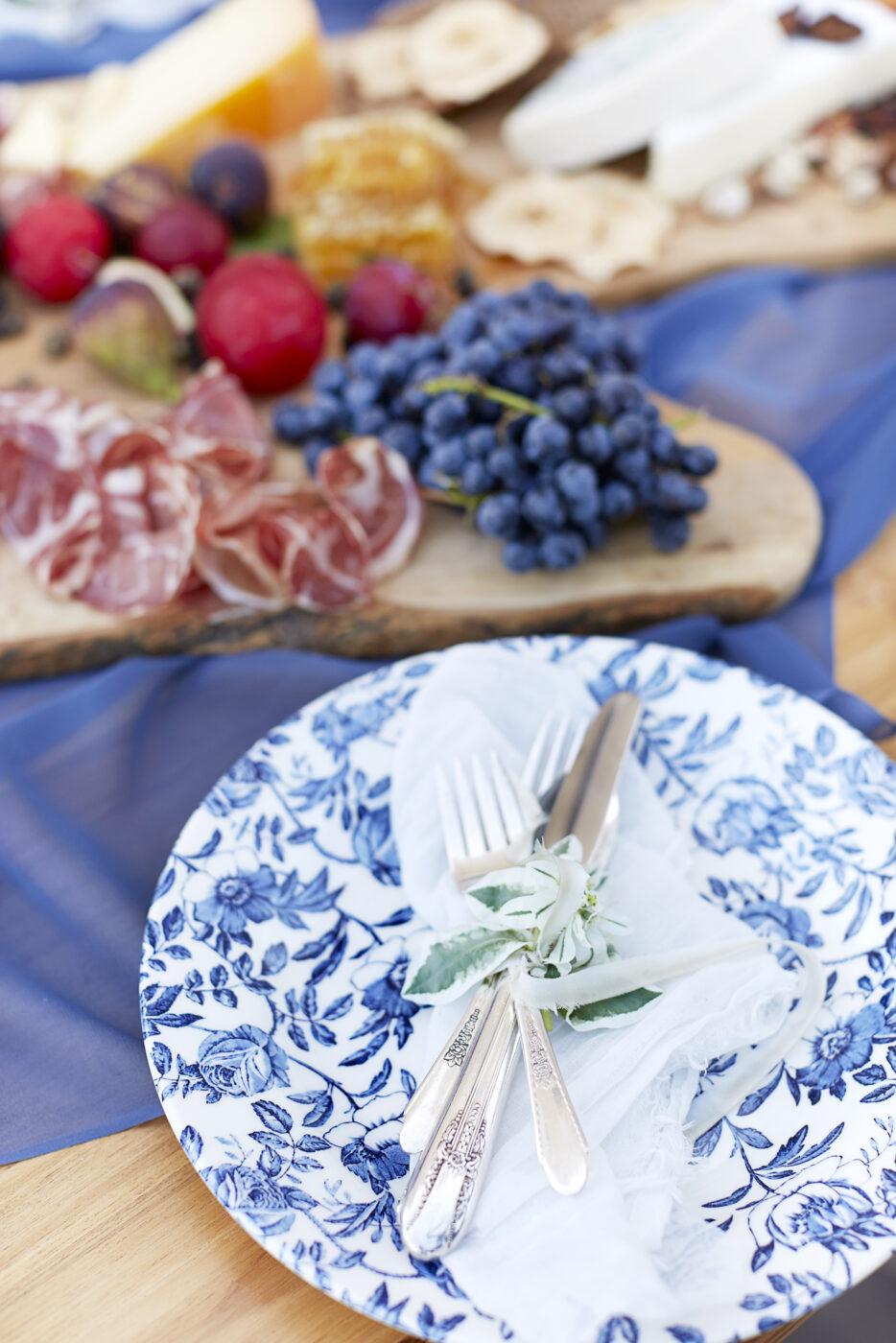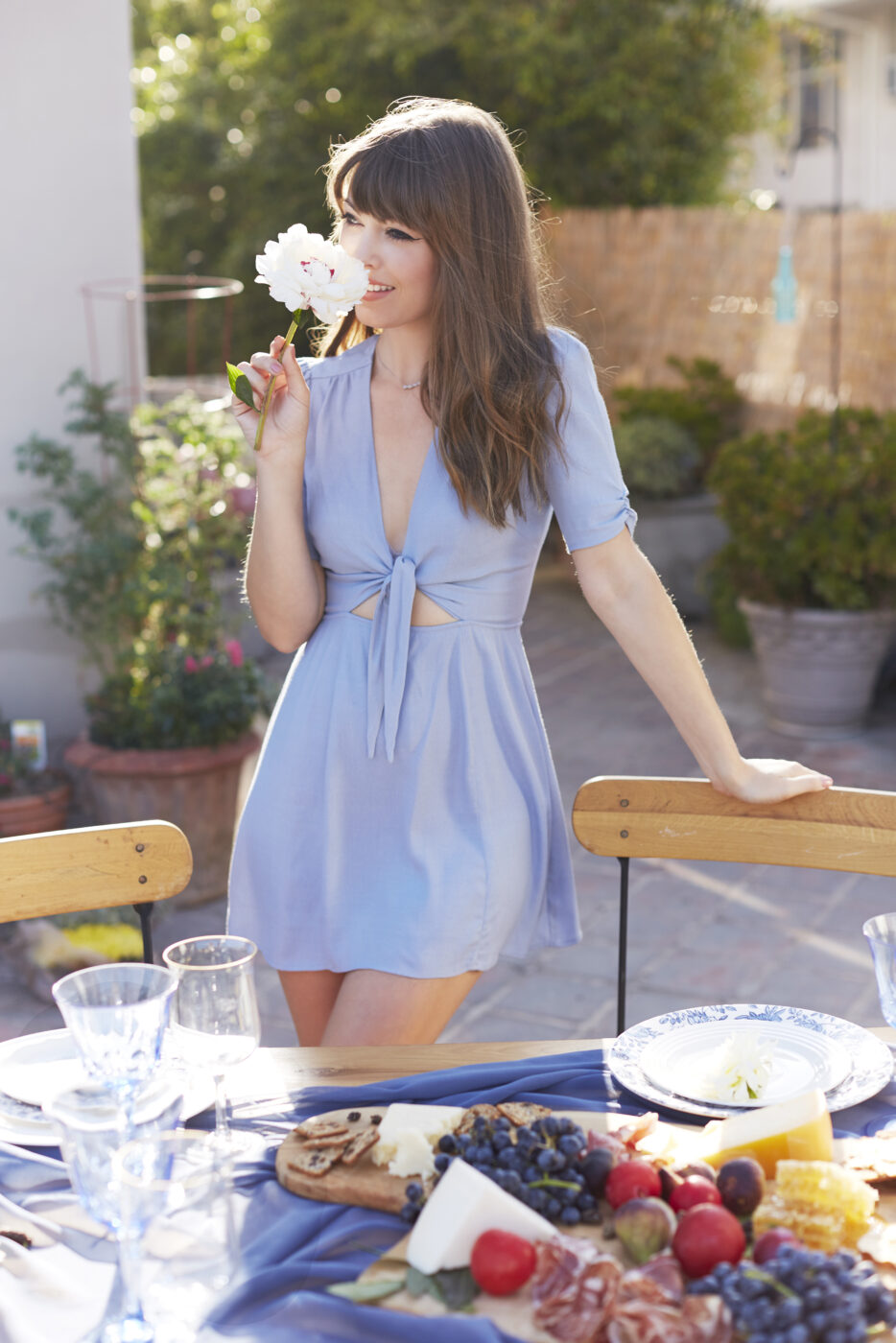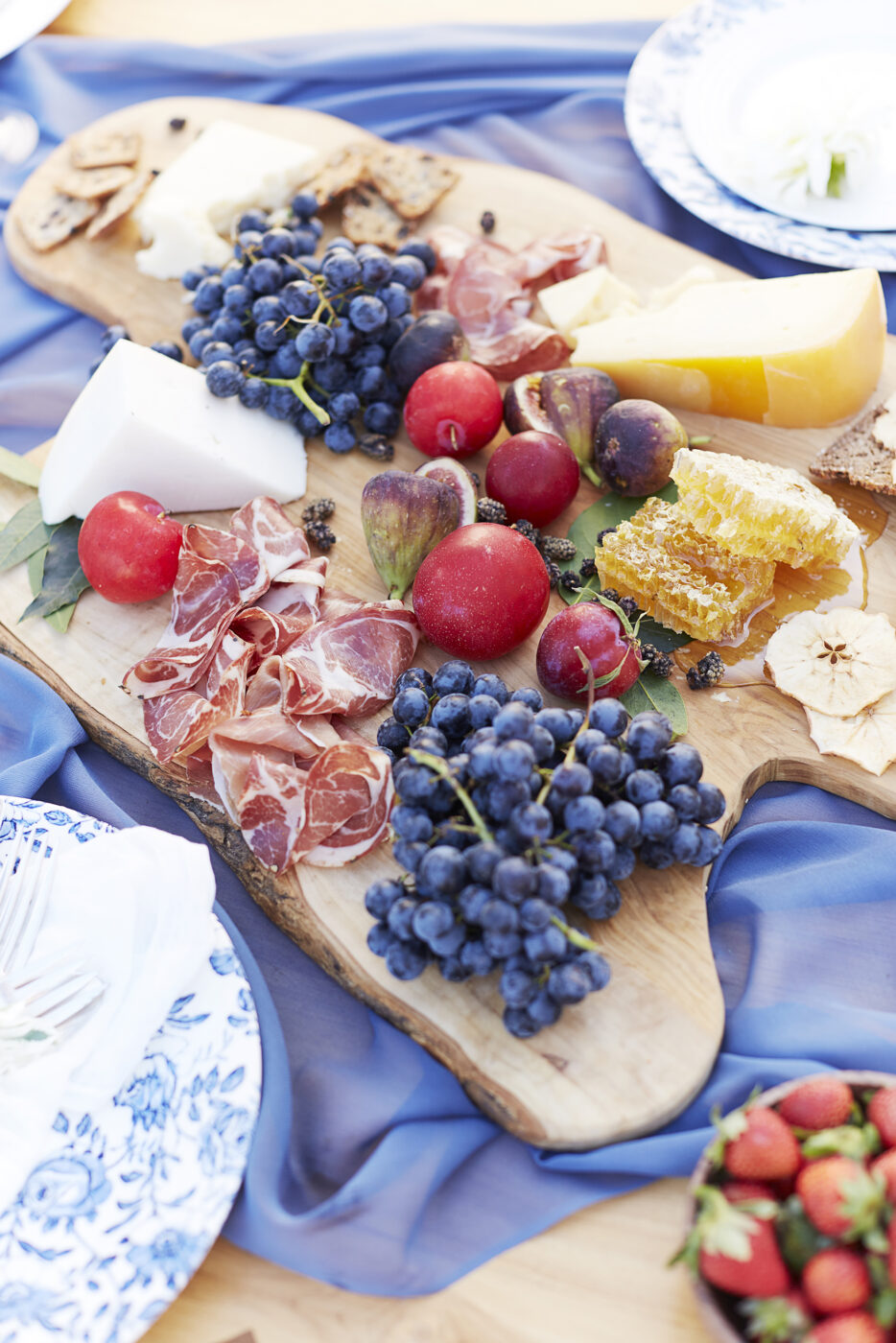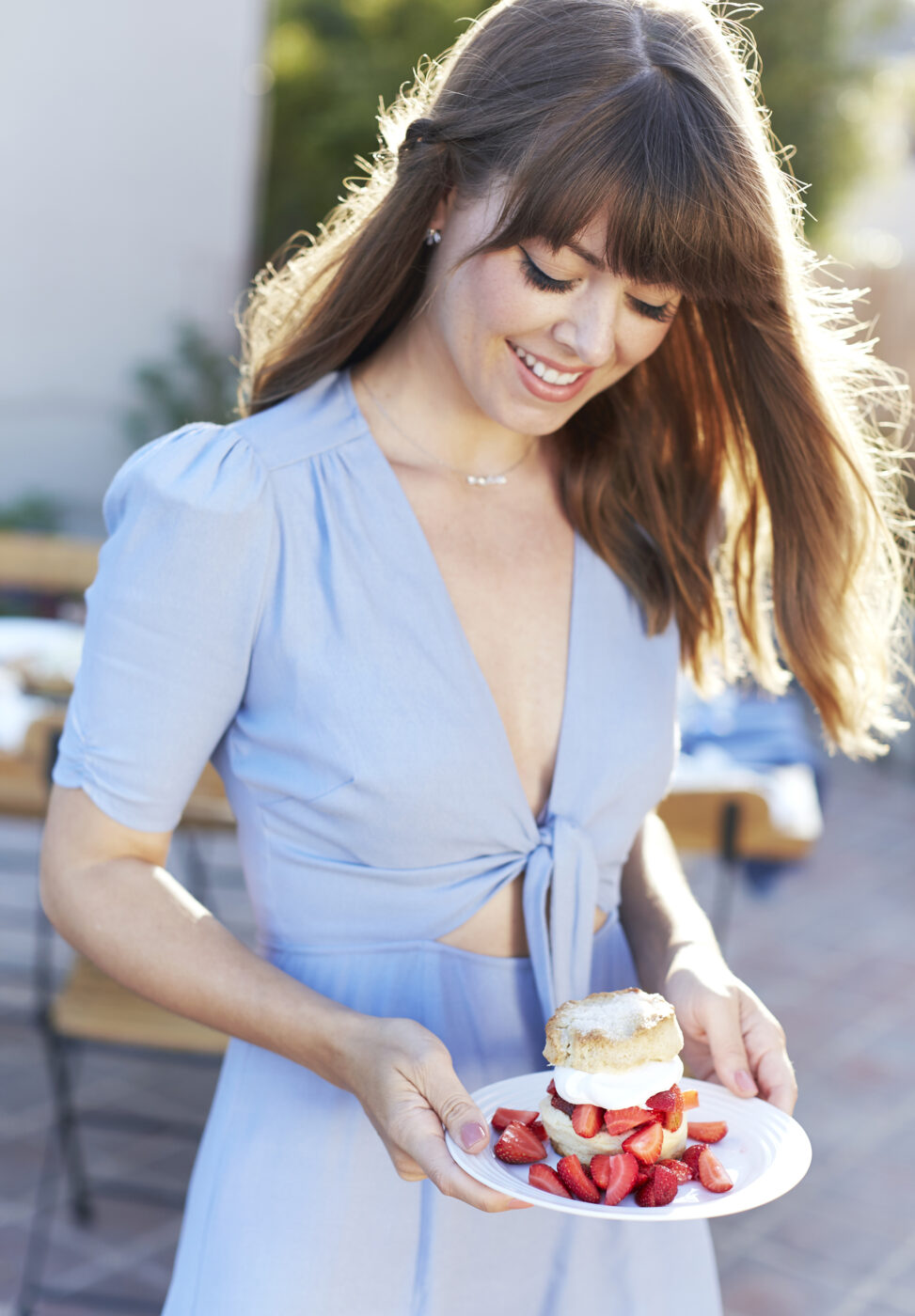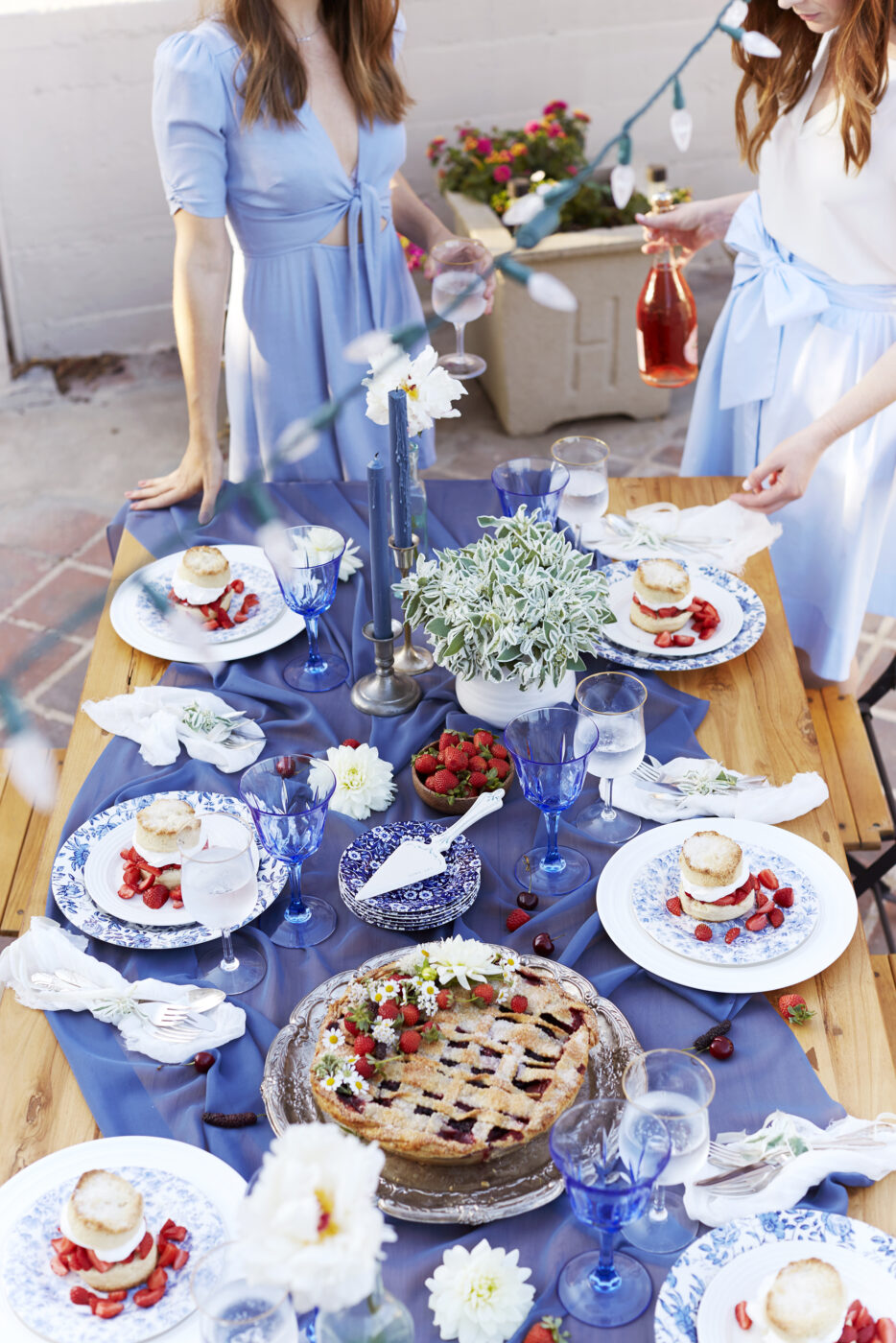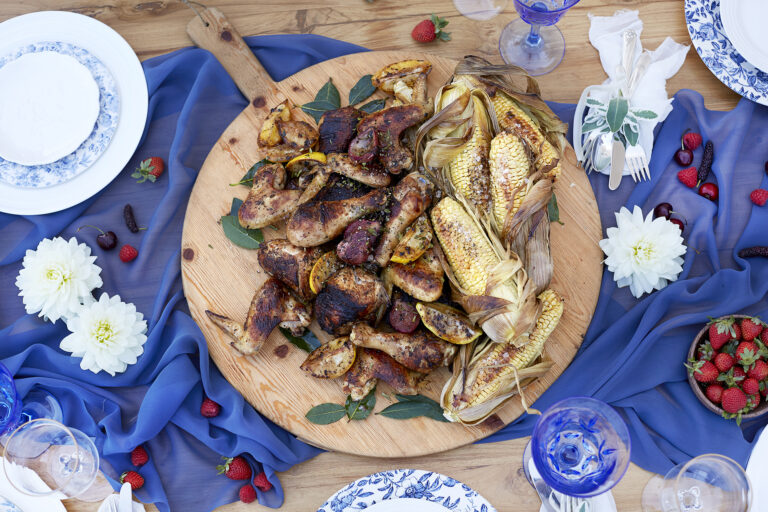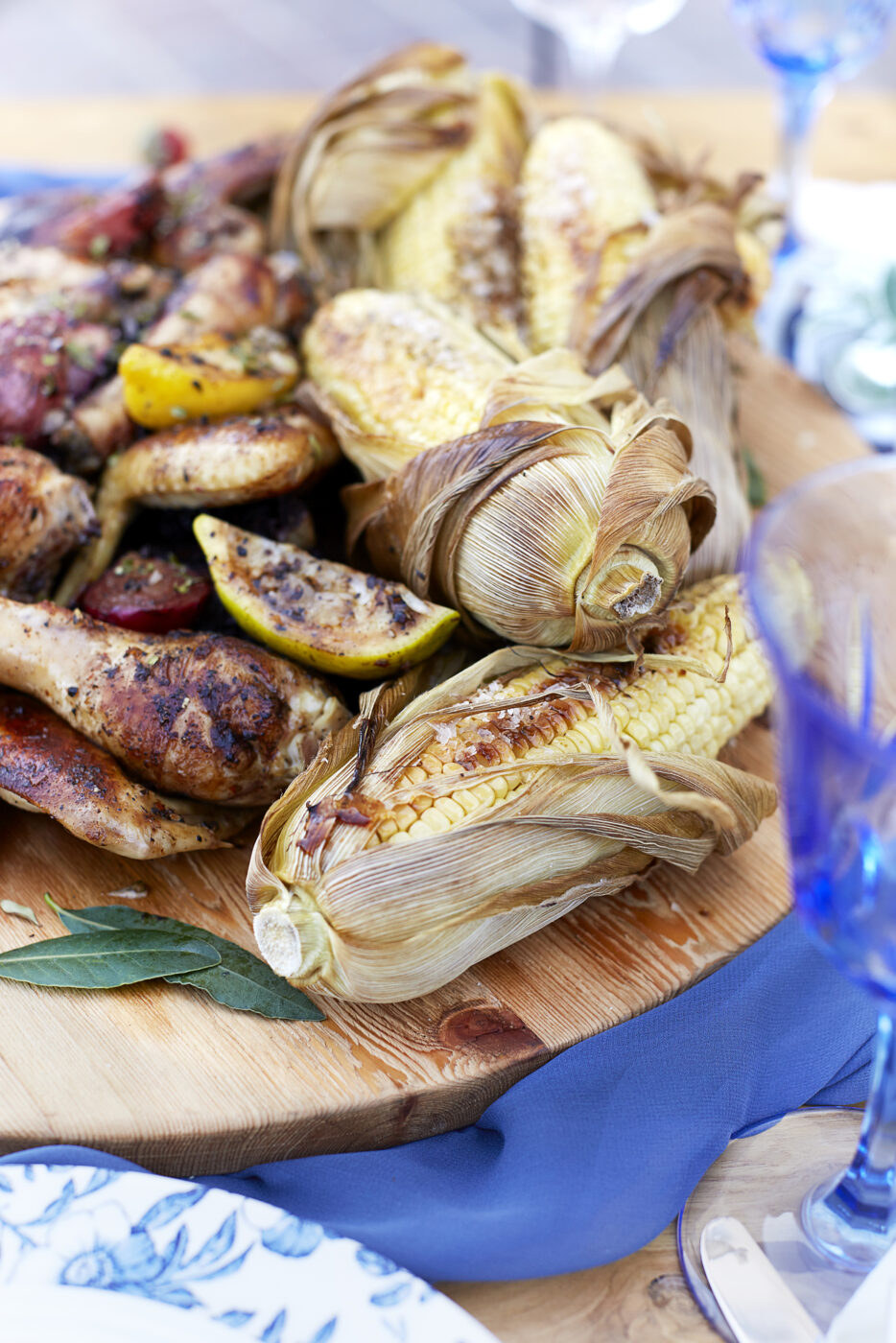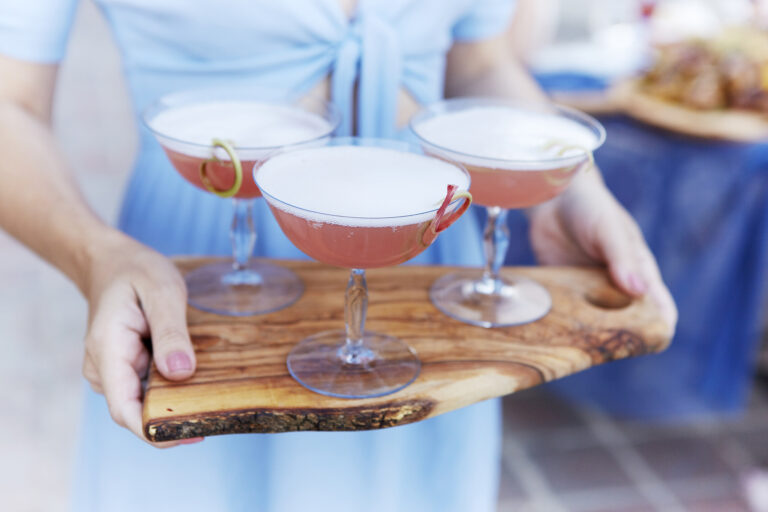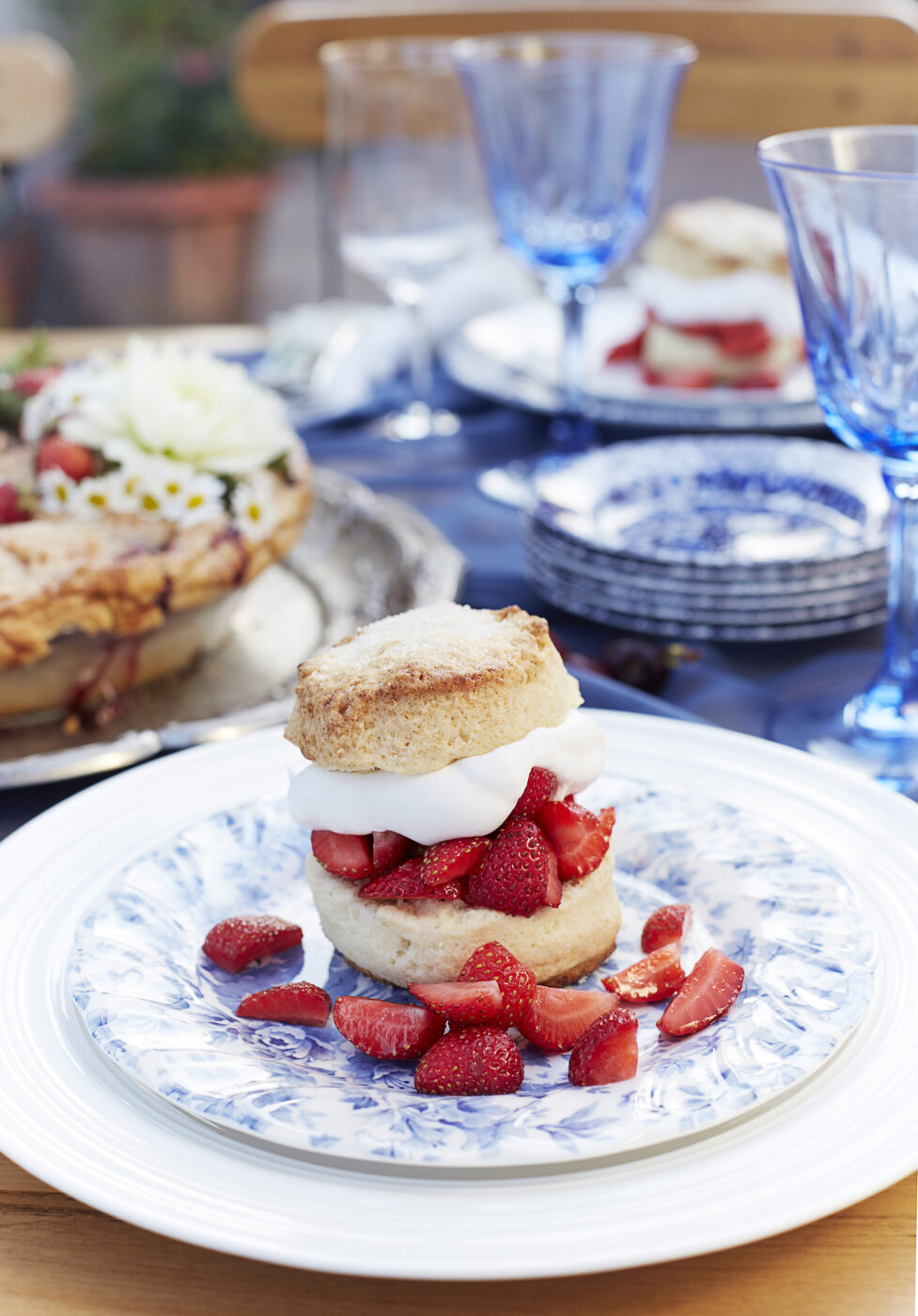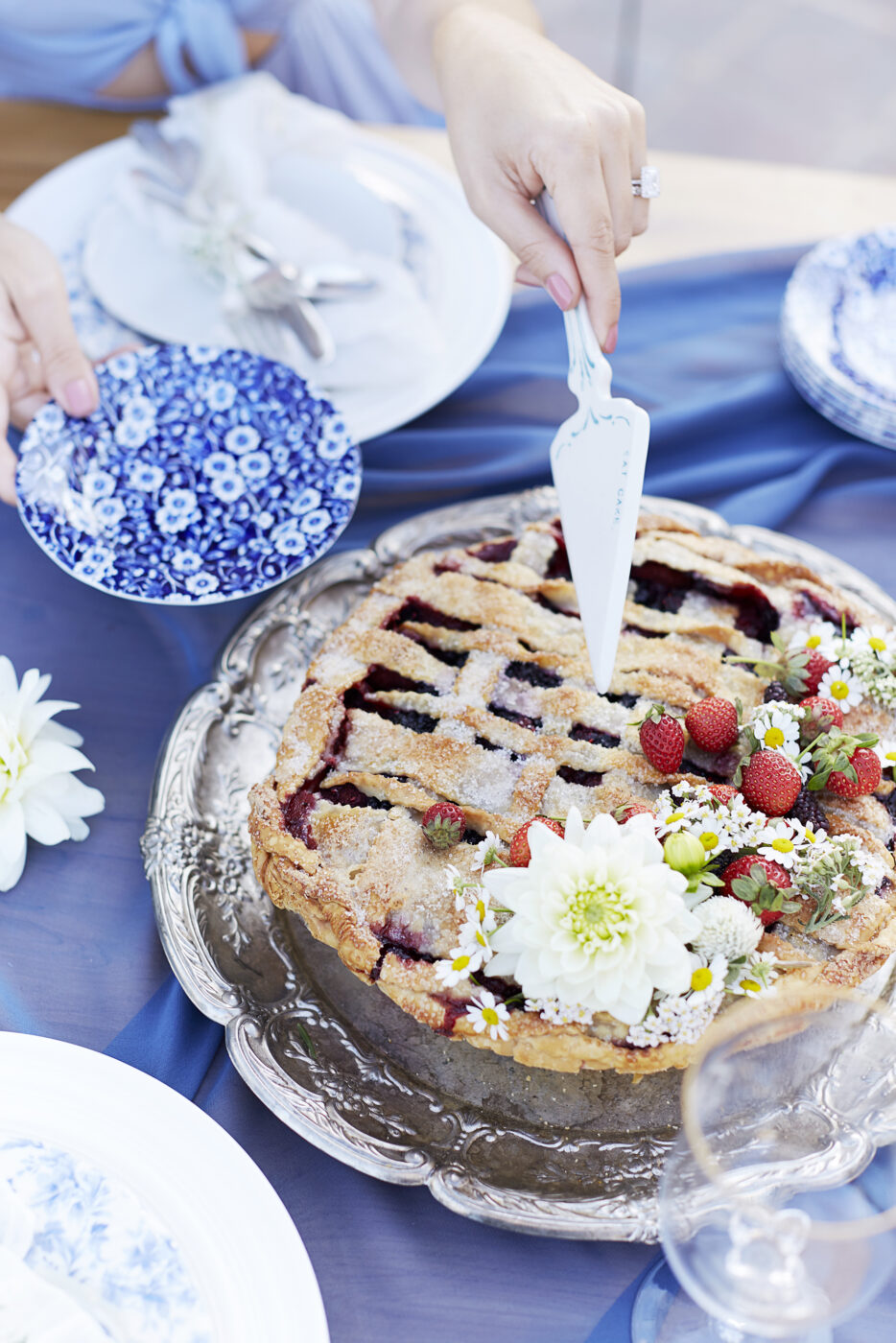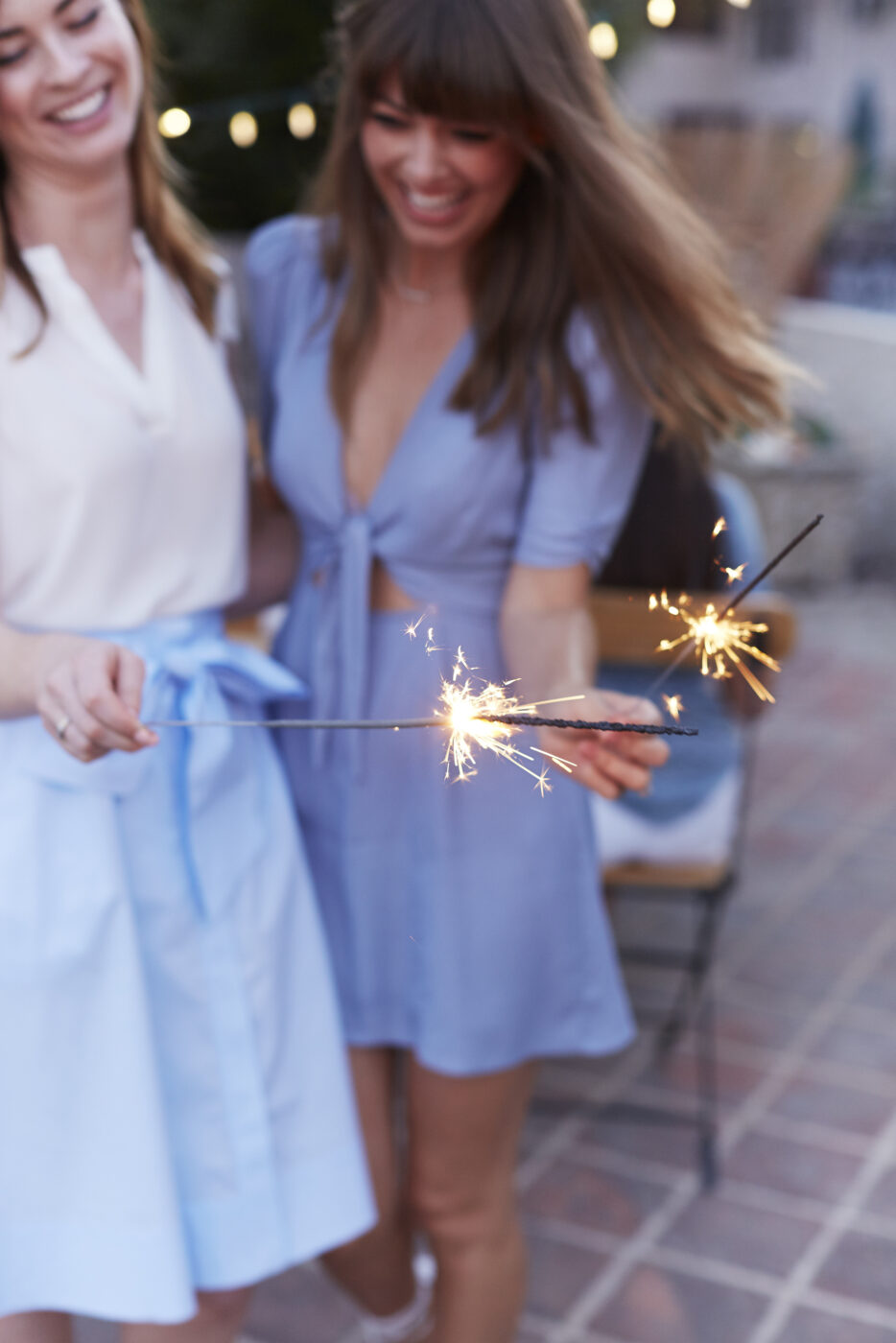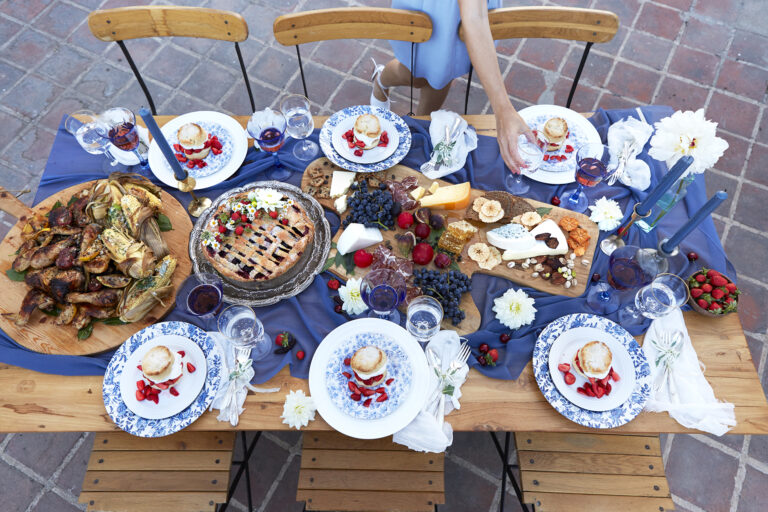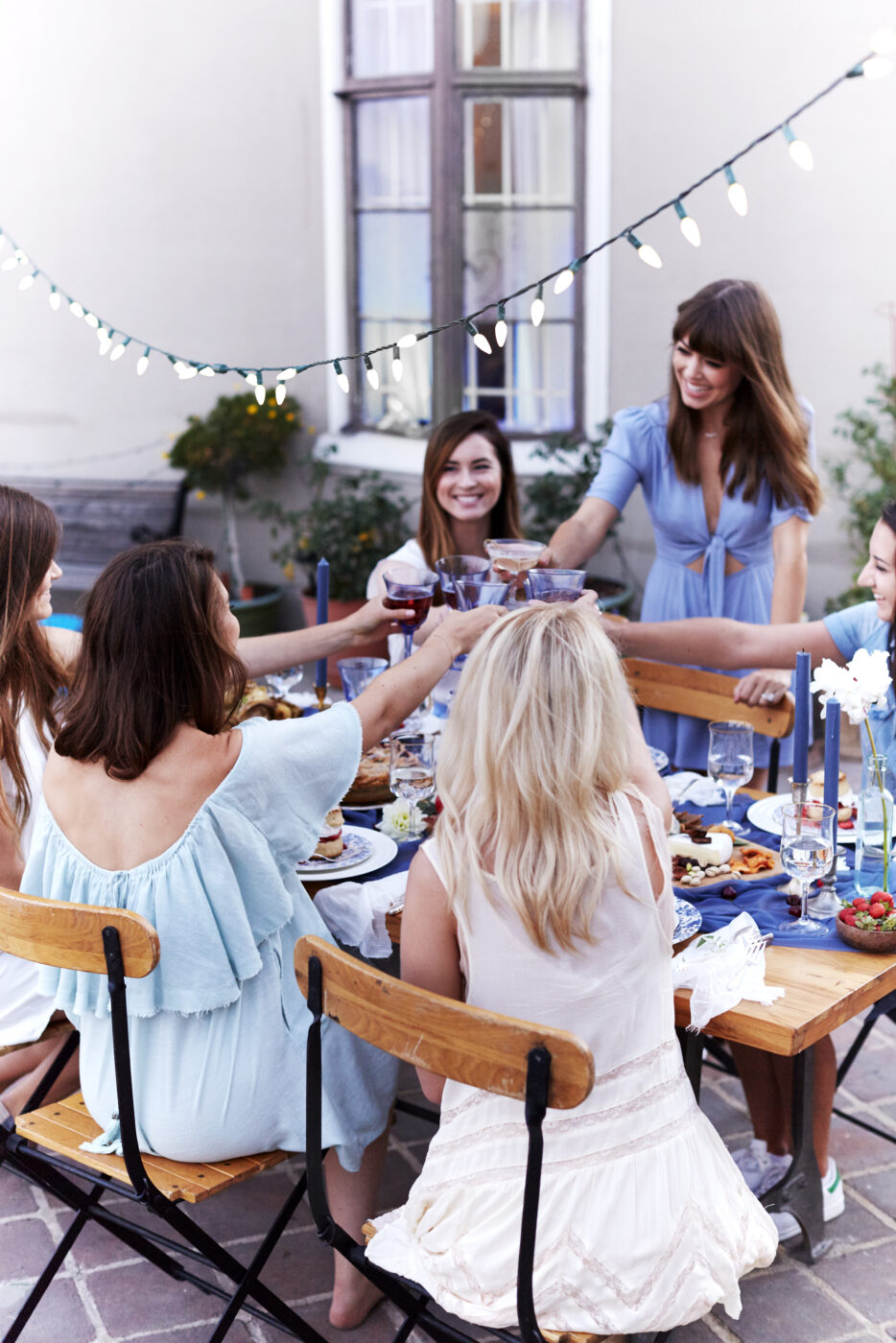 If you've been following along on my Instagram or Snapchat, you may have seen a couple of sneak peeks from an incredible Independence Day inspired shoot we were working on over at the Margo & Me Headquarters for MyDomaine!
When it comes to summer, there are few things better than warm evenings spent with some of your closest friends, good food, and just a pop of champagne! With BBQ and picnic season in full swing and Fourth of July tomorrow, I thought there was no better way to share my love of entertaining than to throw an epic Independence Day inspired fête.
With a deep love for french blue, I wanted this elevated Independence Day picnic and table story to incorporate infinite shades of varying blues and whites. Taking cues from breezy, summer fabrics and washed out Americana vibes, this intimate gathering was the perfect twist on the traditional backyard barbecue. I wanted to draw inspiration from Ralph Lauren and his incredible color palettes and clean lines.
The tablescape featured mixed glassware and inverted china that featured clean white lines mixed with ornate blue prints and patterns. The rest of the table was complemented with loose white florals, thin tapers, bundled art deco flatware and pops of that perfectly patriotic red hue from fresh, summer berries from local markets. Strawberries, raspberries, mulberries, and deep red cherries all offset the heavy blues from our party in a fresh, organic way.
Food styling master, Abby Stolfo, and I built a neo-traditional menu inspired by the fourth of July that consisted of my favorite, a incredibly delicious cheese board, grilled bone-in chicken breasts, thighs, wings, and drummettes, beautiful market greens, and the berry pie of my dreams! In addition, each place setting was topped with a custom strawberry shortcake for guests to enjoy – the perfect way to bring in those bright red hues. Custom Cocktails and muslin-stamped bags filled with sparklers were given to guests to light up the night! All in all, it was the perfect, festive gathering to get the summer started and ring in the Fourth of July with a bang!
I hope this inspires your celebrations tomorrow! What do you have planned for the 4th!?
Still hungry for more? To get the recipes and a TON more photos, head on over to MyDomaine!
Design & Coordination by Margo & Me
Photography by Jessica Alexander
Food Styling by Abby Stolfo
Videography by Tim & Co.
Tabletop Rentals by Dishwish Events
Rentals by Classic Party Rentals