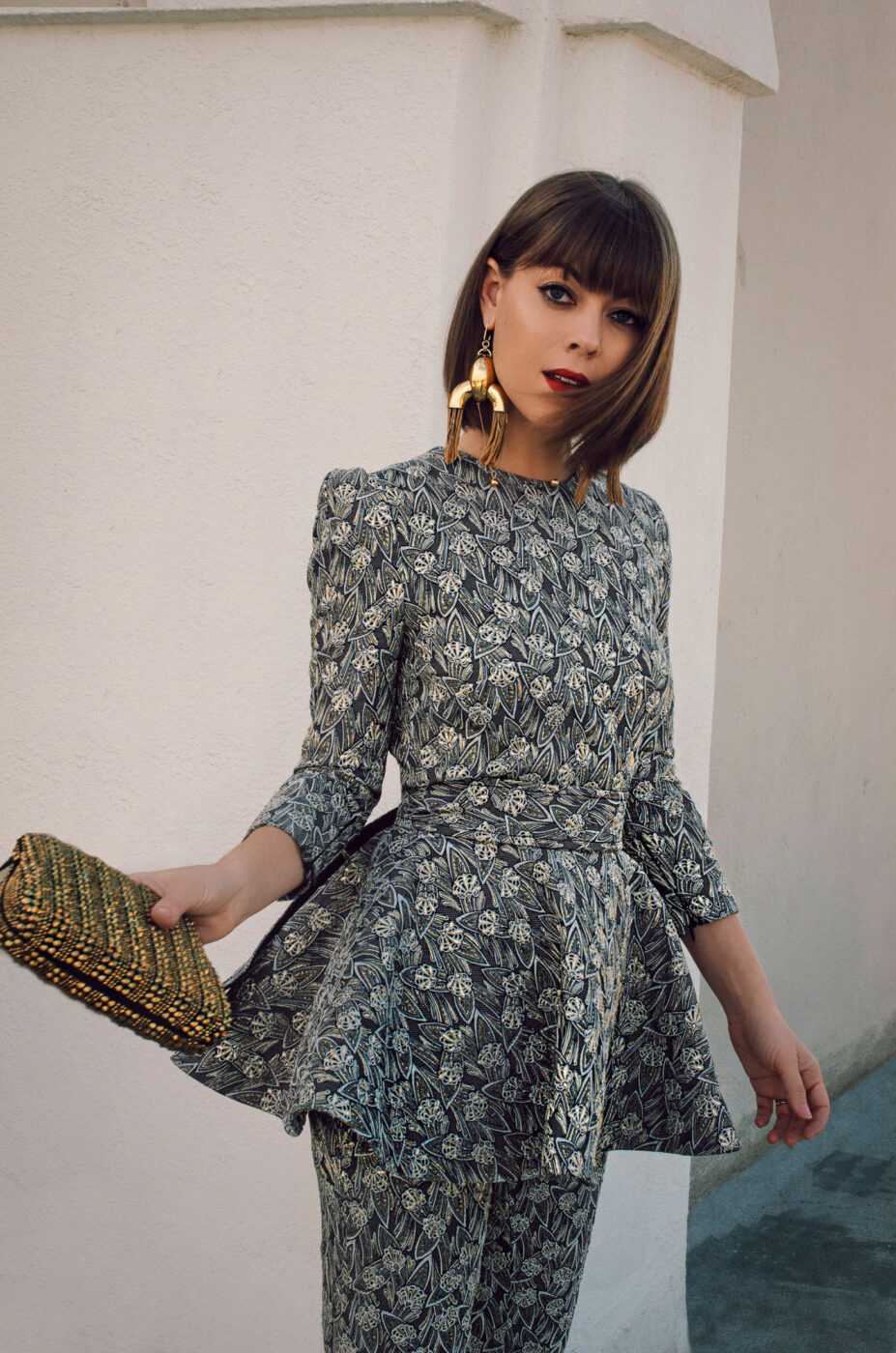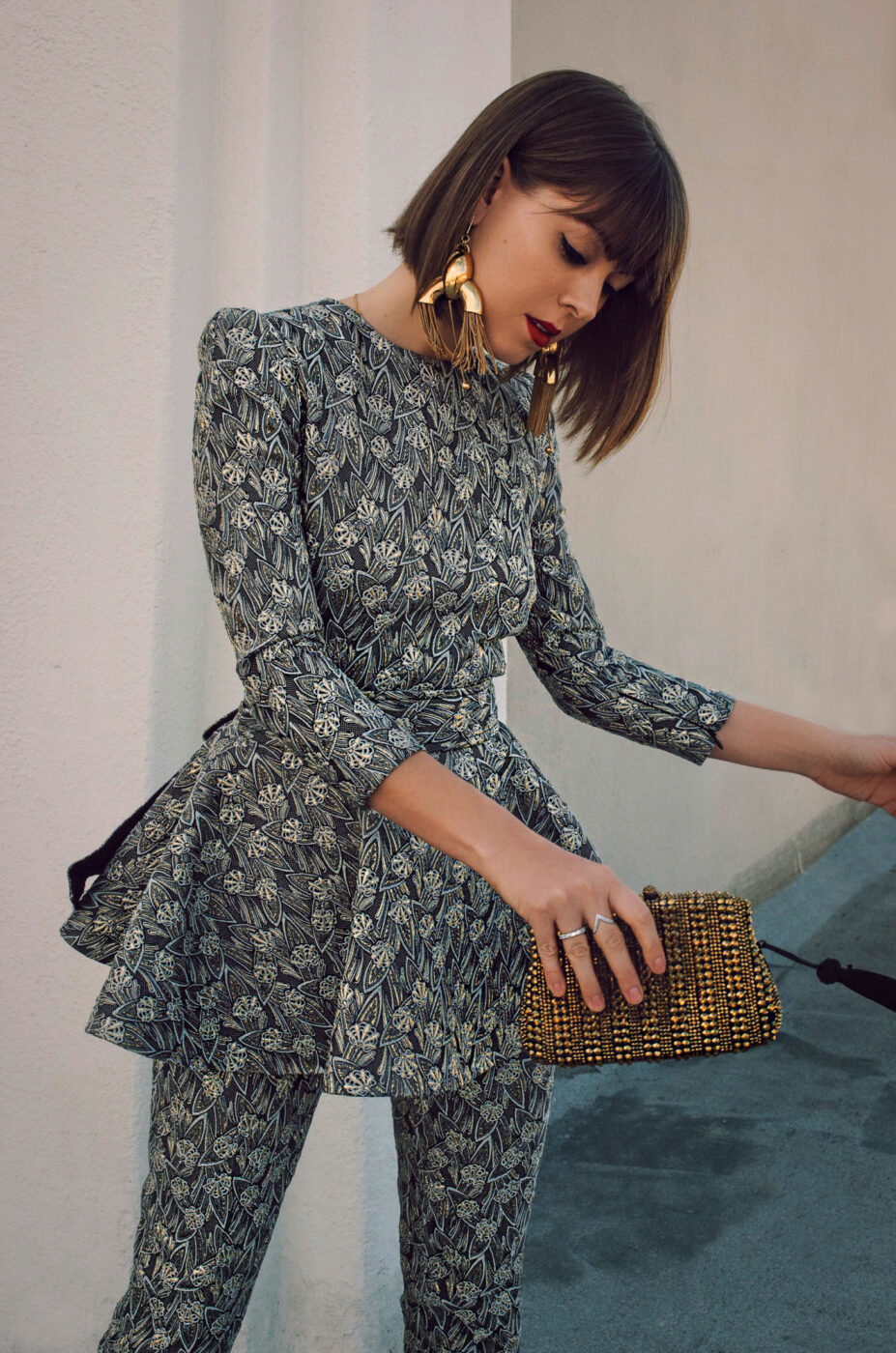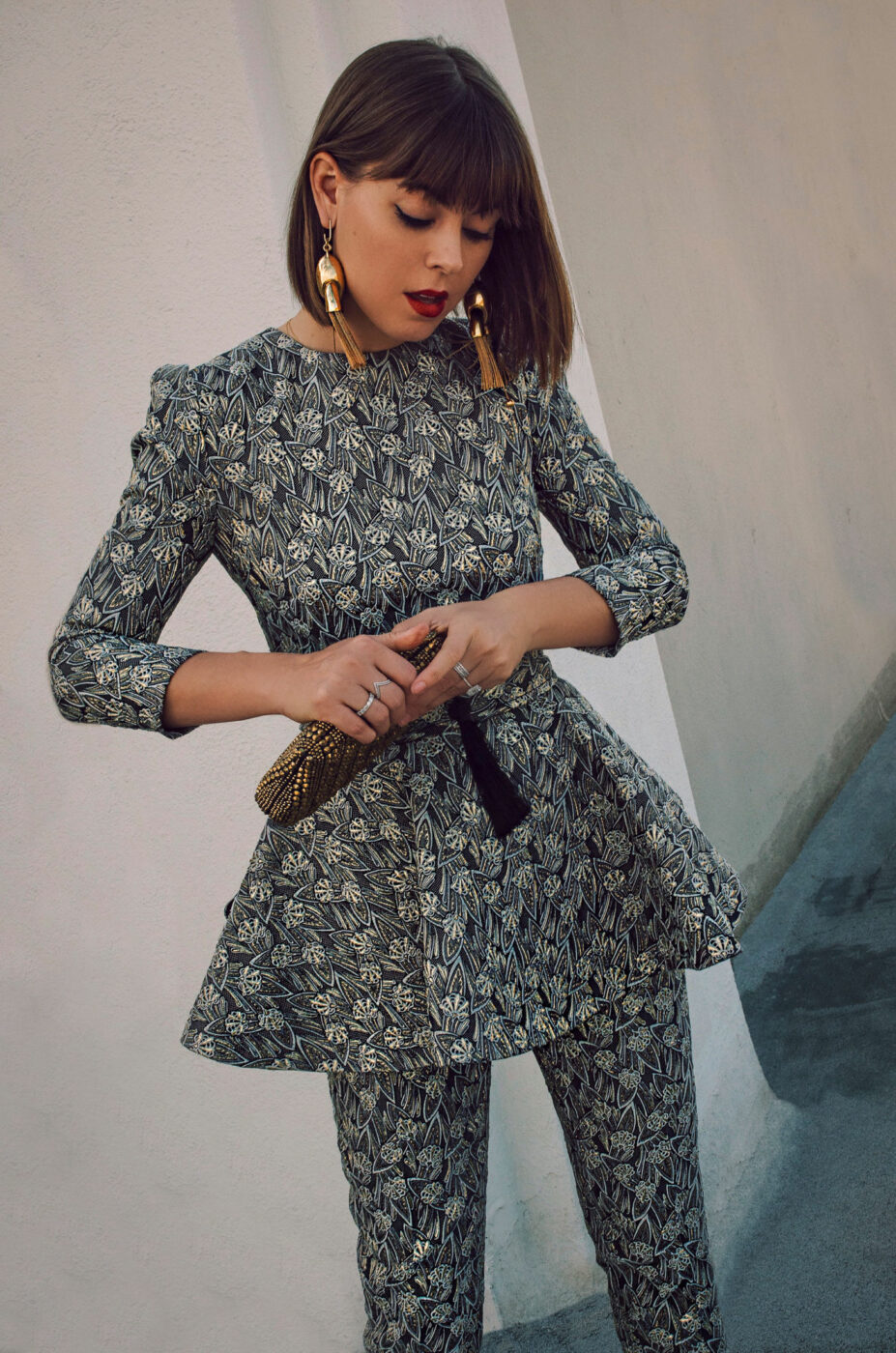 Can anyone else not believe it's December?! This year has flown by for Freddie and I, and it's been such a memorable year. With the holidays in full effect, I've been shopping for all the babes in my life (OK and treating myself to a few things, oops!). And of course, I'm turning to my favorite French-inspired gifts. Because who doesn't love Parisian style? If you have any French lovers in your life, they're going to freak for everything on this list.
WHITE LEATHER SNEAKERS: French girls put comfort first, but never without sacrificing style. These classic white kicks look adorable with cigarette pants or a mini for a street style approach.
MINI CANDLE SET: Every girl in the world would love the gift of Diptyque. All three of these scents are to die for, and the glasses make fab makeup brush holders after the fact.
BEAUTY ADVENT CALENDAR: This isn't your grandmother's advent. Made by the legendary brand Balmain, give someone beauty supply secrets each day of the month.
BERET: Obviously! What Frenchie doesn't need a classic beret in her closet?
DARLING SWEATER: An adorably embroidered sweater? Oui oui!
CAT EYES: Whether in Paris or on the streets of the USA, these iconic sunglasses will elevate any outfit into French girl chic.
EMBELLISHED EARRINGS: Oh my, Marni! A stunning accessory for the ears, embellished earrings make a statement without trying to hard – which is the number one style rule across the pond.
VAMPY LIPSTICK: For all the double kisses and in a universally flattering shade.
DIPTYQUE CANDLE SET: A deep, moody, woodsy scent. Yum!
ANTIQUE TRAY: To match the stunning architecture of old Paris apartments, this leaf handled gallery tray is the perfect gift for party girls.
CHRISTIAN LOUBOUTIN PUMPS: When in the mood to completely spoil someone, there is no better choice than these beauties.
FRAGRANCE: Chanel No 5. Need I say more?
SISLY FACE LOTION: There's a reason we all covet French skin. And this is one of their biggest secrets (until now!).
STAINLESS STEAK KNIVES: I have many French friends who swear by these knives, and for good reason. They are simply the best for foodies or anyone who enjoys hosting.
PLAID BLAZER: An oversized blazer that gives off the ideal amount of effortless vibes. This is one of the best plaids I've seen, too – #need.
METALLIC LUGGAGE SET: As they do with everything, Francophiles make even the mundane act of traveling look inspirational. For the girl on the go, a sleek suitcase she needs!
COFFEE TABLE BOOK: Walk into any Paris apartment, and you're bound to see lust-worthy coffee table books lining the shelves. Mix that in with Dior, and it's a combo to covet. Perfect for the girl who has everything.
If you're looking for even more gift ideas, be sure to browse ShopStyle's Gift Guides – everything you could want, and more!