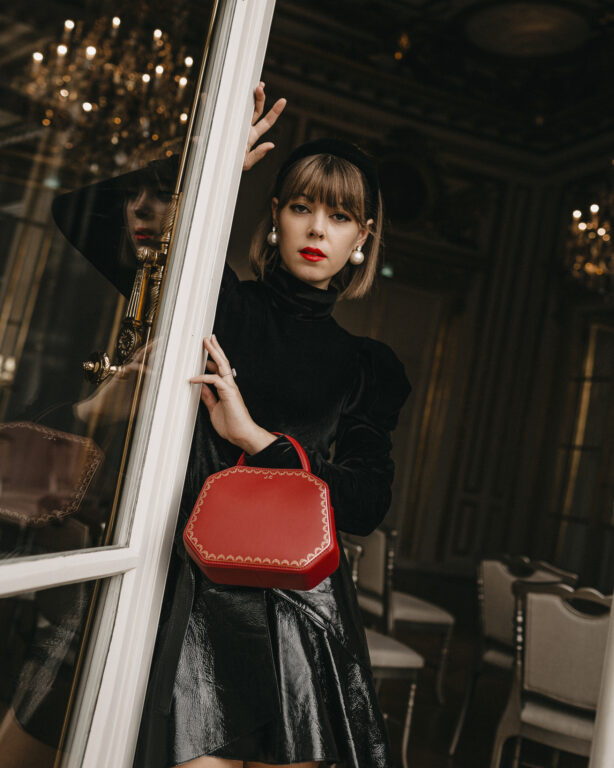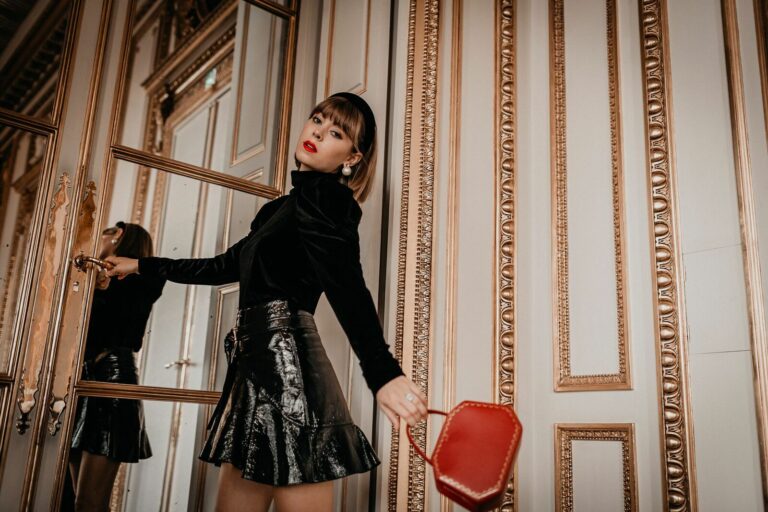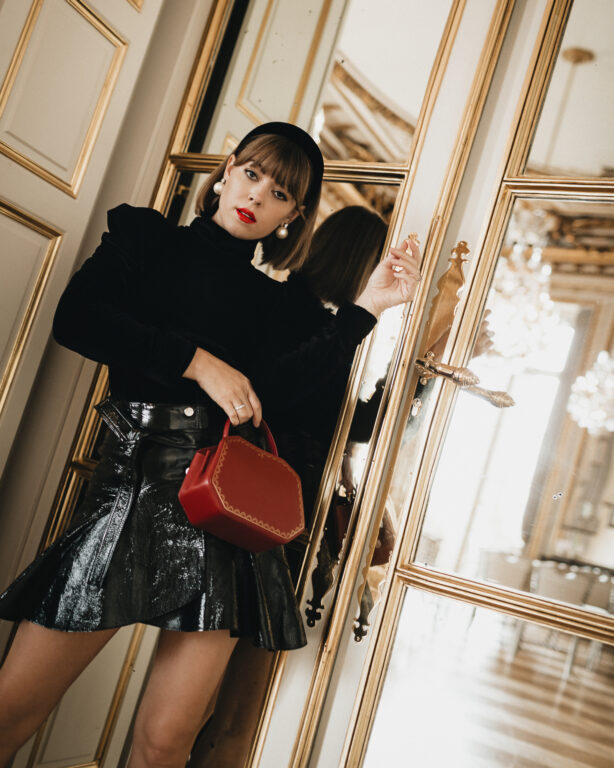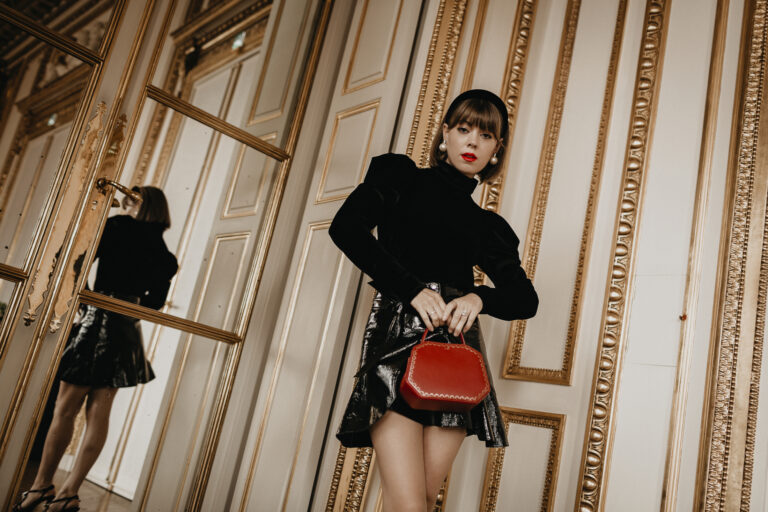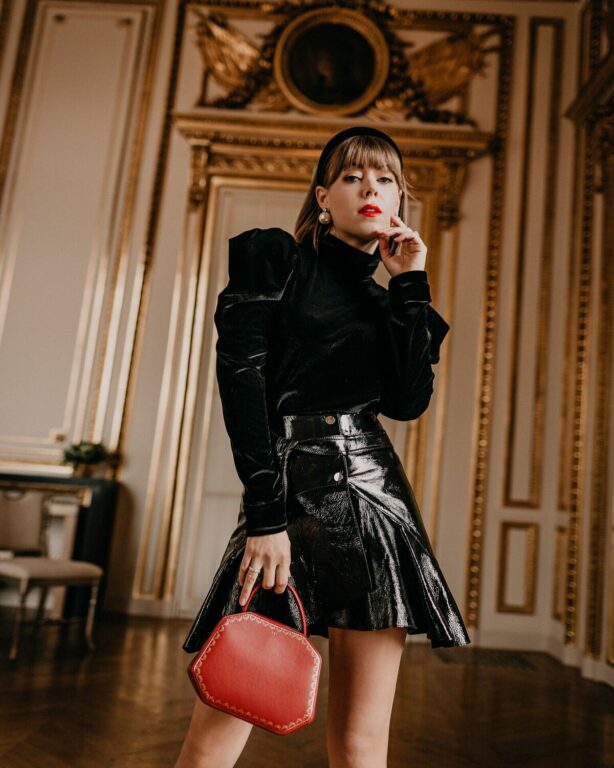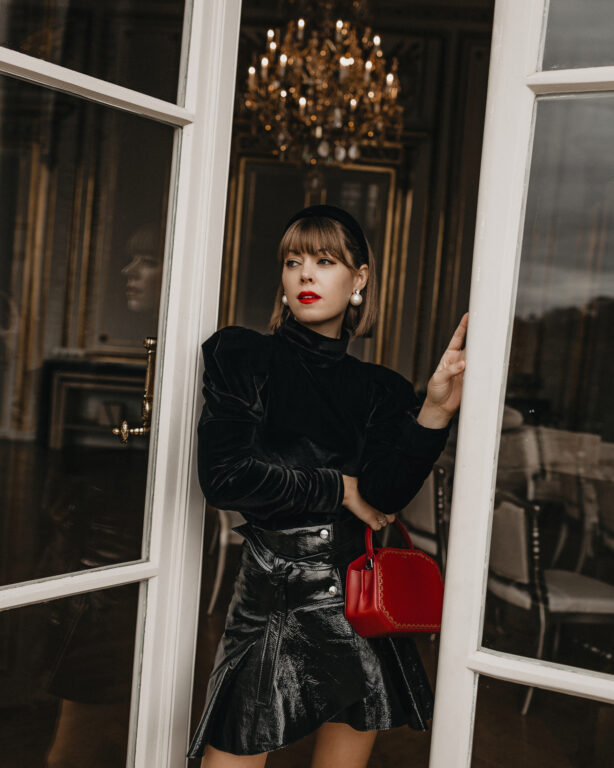 Headbands seem to be that accessory that comes and goes, though I'd argue that one is never actually out of style. Just ask Blair Waldorf, the stylish queen bee from one of my favorite shows of all time, Gossip Girl. While I've worn a variety of headbands since before I was walking, I can't put one on these days without thinking of my inner school girl or Blair. And maybe that's just a nod to a character whose closet I fell madly for, or maybe that's why so many ladies adore wearing them.
This fall, headbands are here in a serious way, and in my opinion, the accessory of the season (OK tied with statement earrings). Whether it's a classic style a la school girls, one with a knot, one that's super sweet, or one that adds a punch of glam – the verdict is in, and so are headbands.
For this particular black on black outfit that's one of my favorites in a long time, I loved how the black headband finished off the look. It gave it an extra classic feel while mixing in leather and a modern edge. To me, that's a balance I'm obsessed with – and headbands always work to add a little something extra, whether that's to balance an outfit or add a punch of personality.
If you're like moi (and Miss Waldorf), I've done us all a favor and curated a whole bunch of headbands below. Think of this as your guide to fall's sweetest accessory, the headband, and don't worry about looking any further for bands that can be your BFF for fall.
Highlight on Headbands
Who else was obsessed with Gossip Girl? And more importantly, who wanted to steal Blair's entire lineup of headbands?!
Photos by Anya Sandul