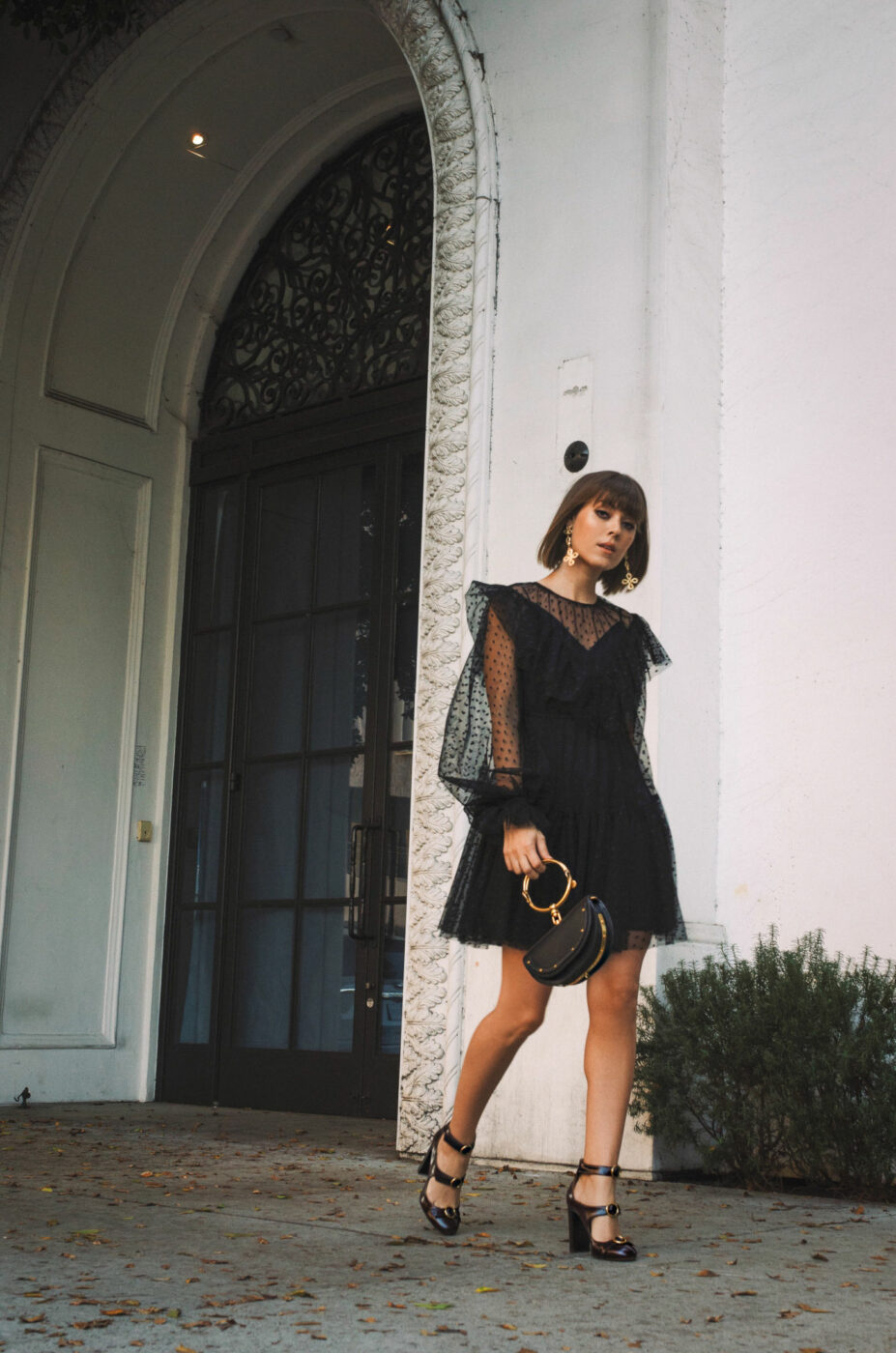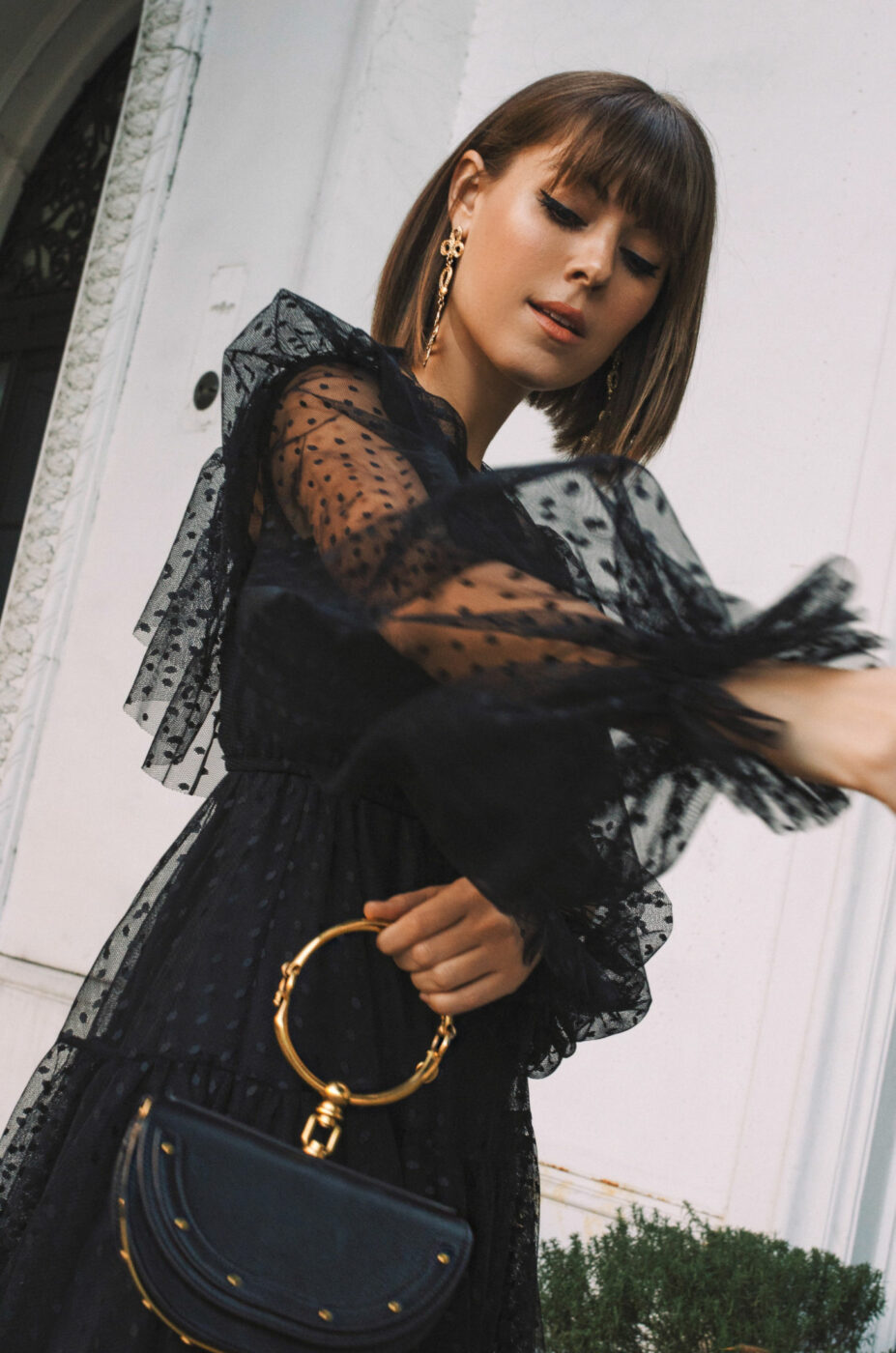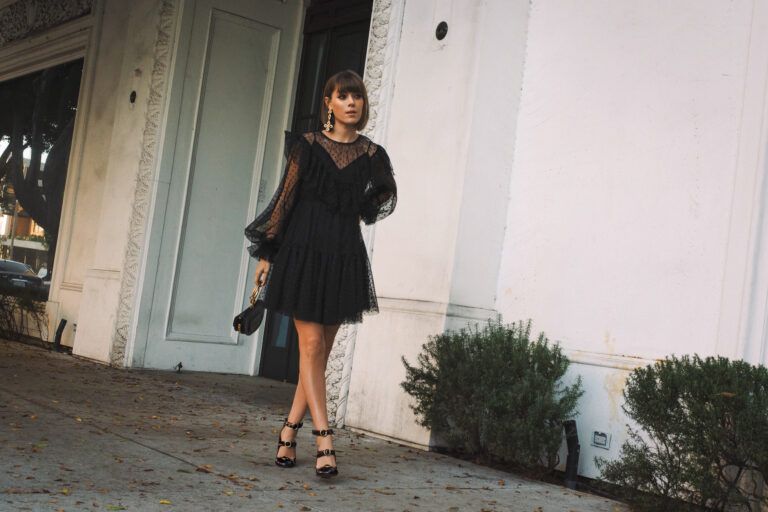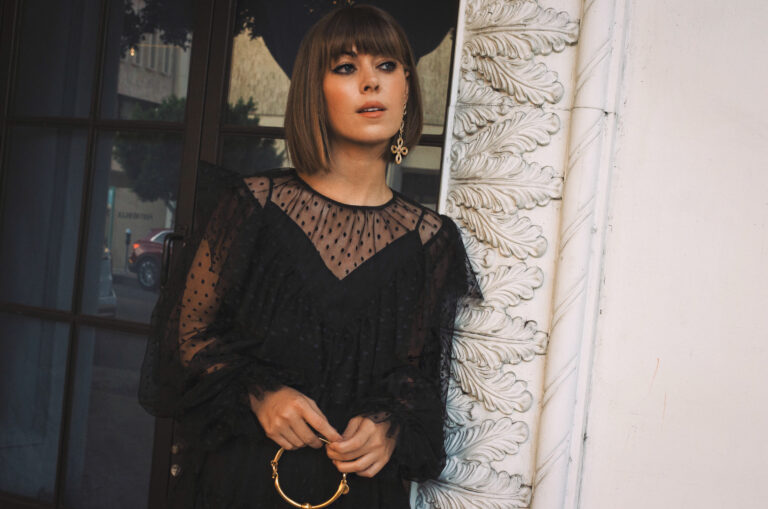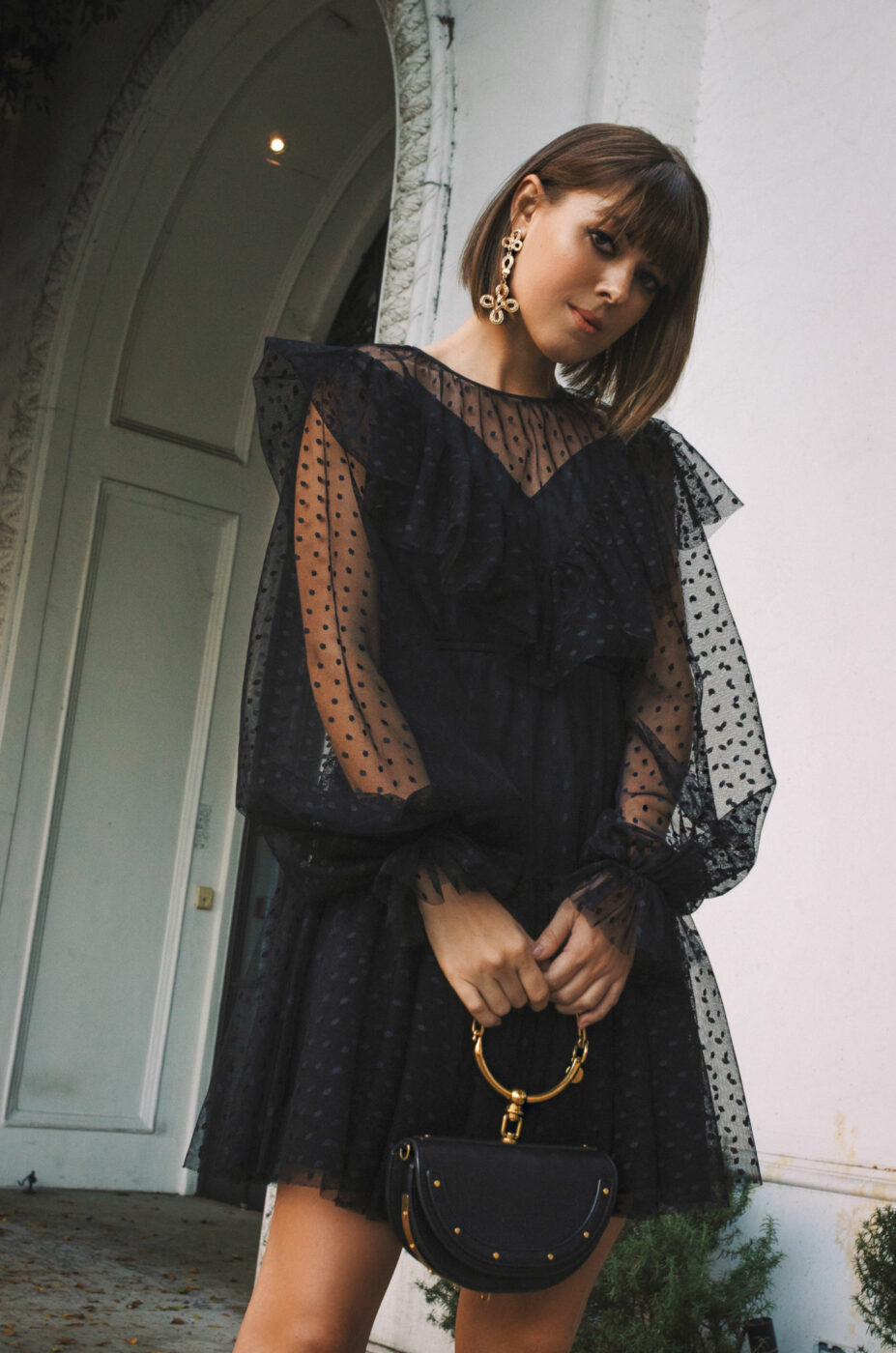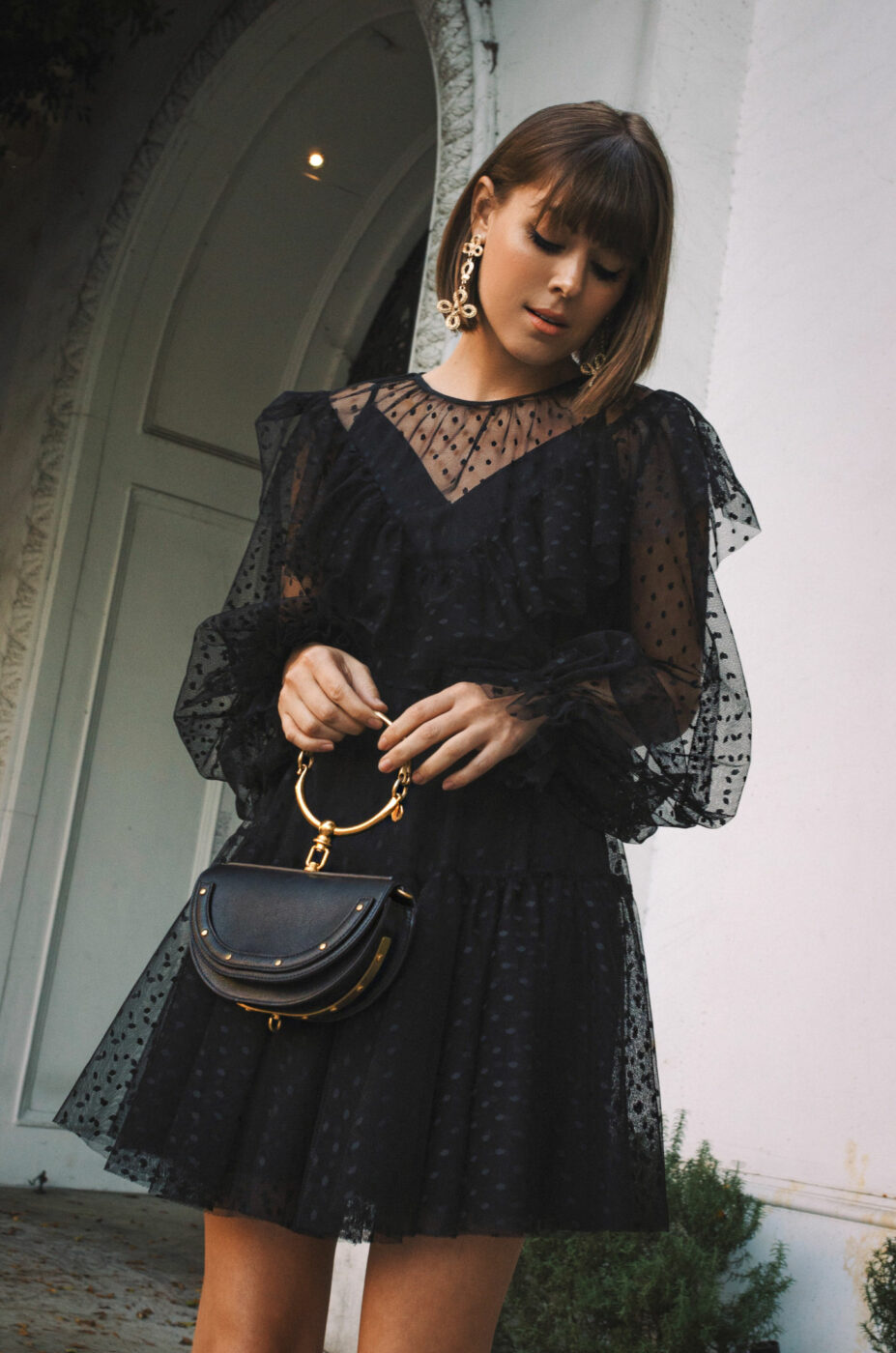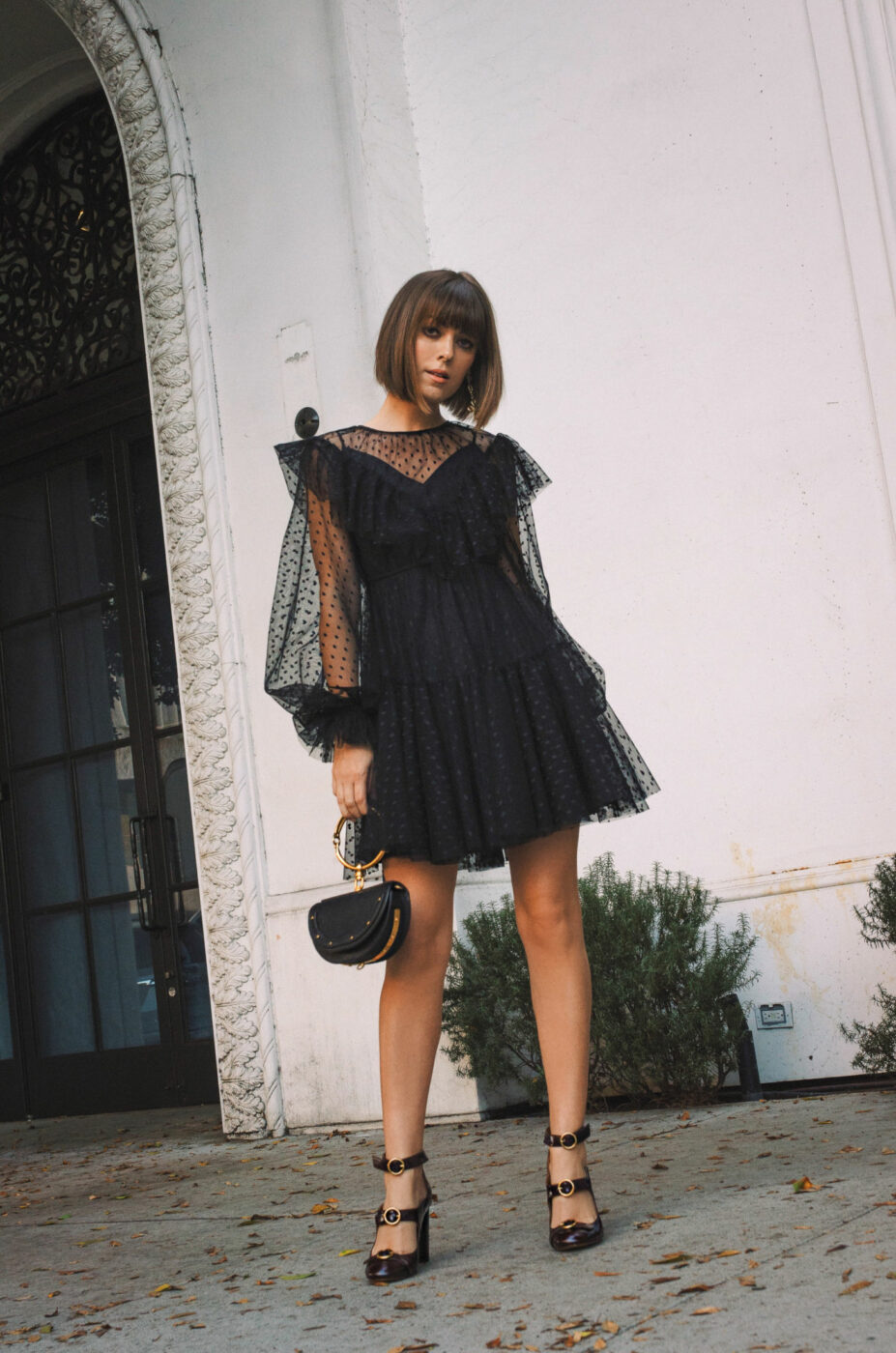 Though I live for bold moments from time to time, especially during the holidays, I'm a classic girl at heart. Icons like Audrey Hepburn and Grace Kelley sealed my passion for elevating classic silhouettes, and ever since I can remember, I've enjoyed taking an otherwise traditional item and making it my very own.
Take the ever-timeless little black dress for example. Decade after decade we see the LBD make its way onto the bodies of women around the world, and without doubt, it's something I have in my closet at all times. I usually have several, if I'm being honest. But what girl doesn't?! It's a comfort shield of sorts – something that you feel confident in, that you know works, and can be transitioned into whatever theme you're feeling that day, or whatever season you're dressing for – even the holidays.
And though I adore a traditional LBD style from icons of the past, this is 2017 (almost 2018) after all. It's time to take the little black item and put a modern spin on it. Which is why LBDs with a unique detail or texture line my closets now. Think velvet, a peek of sheer or sparkle, or even ruffles for a feminine flare. They are absolutely top choice for my holiday circuit this year and the madness that ensues.
Nordstrom is luckily on the same wavelength of showcasing LBDs that have a fresh take, and it's where I always go for this specific item and season. We all know their selections never disappoint, and with one quick look through their website or racks, I usually end up with an armful of to-die- for dresses. From holiday soirees to seasonal dinner parties in the near future, find me in a LBD that is anything but. You too? Shop more holiday LBDs with a twist below.