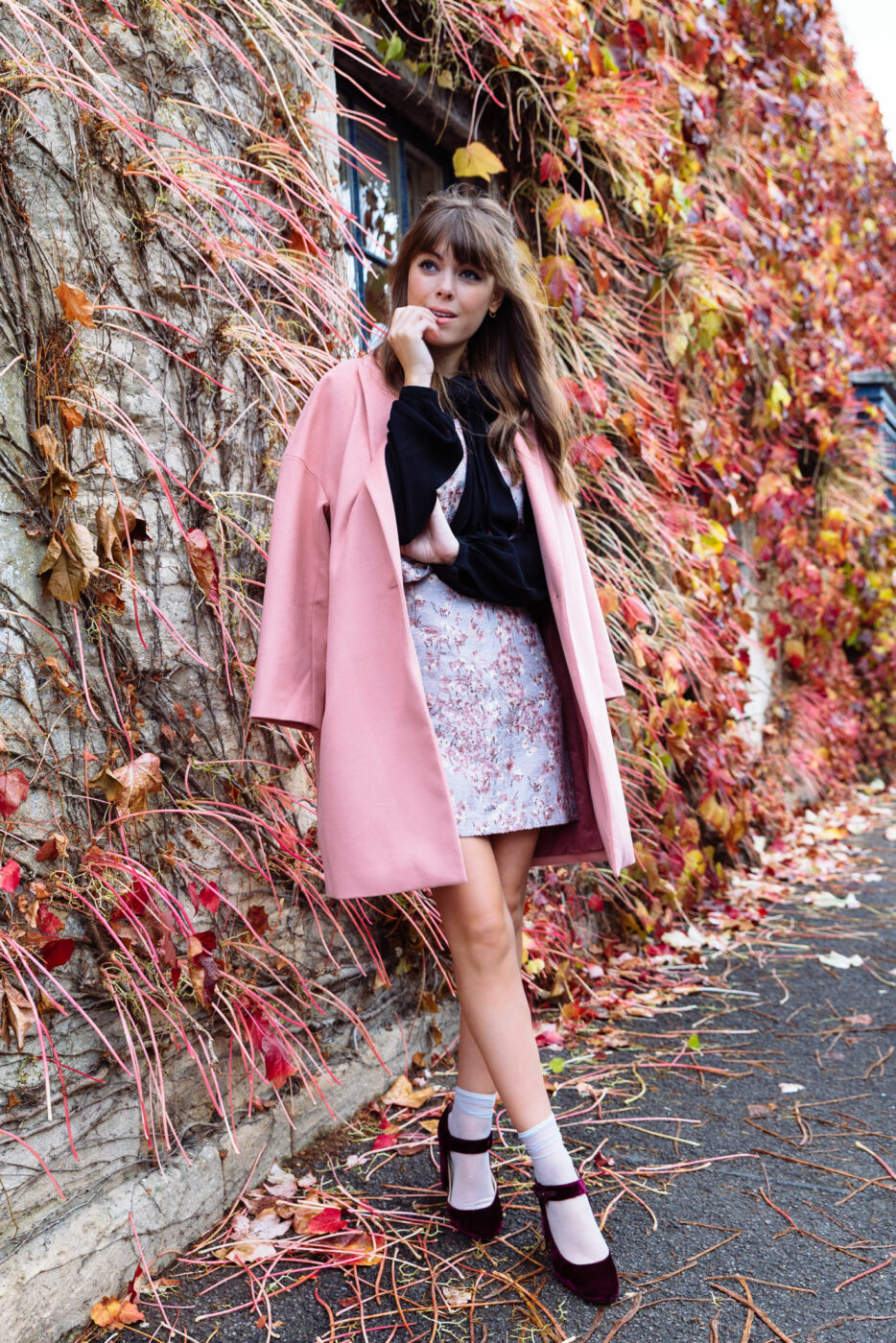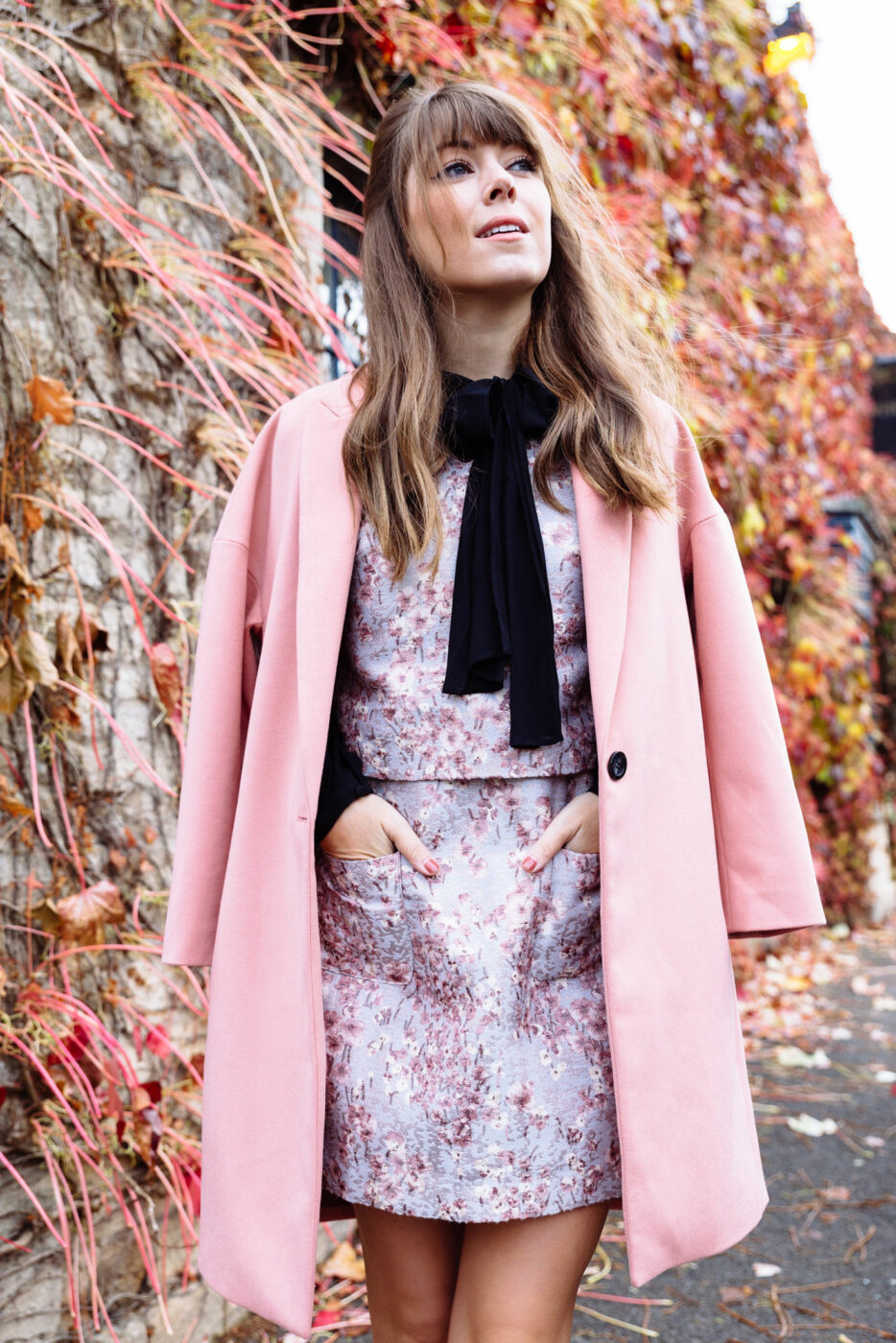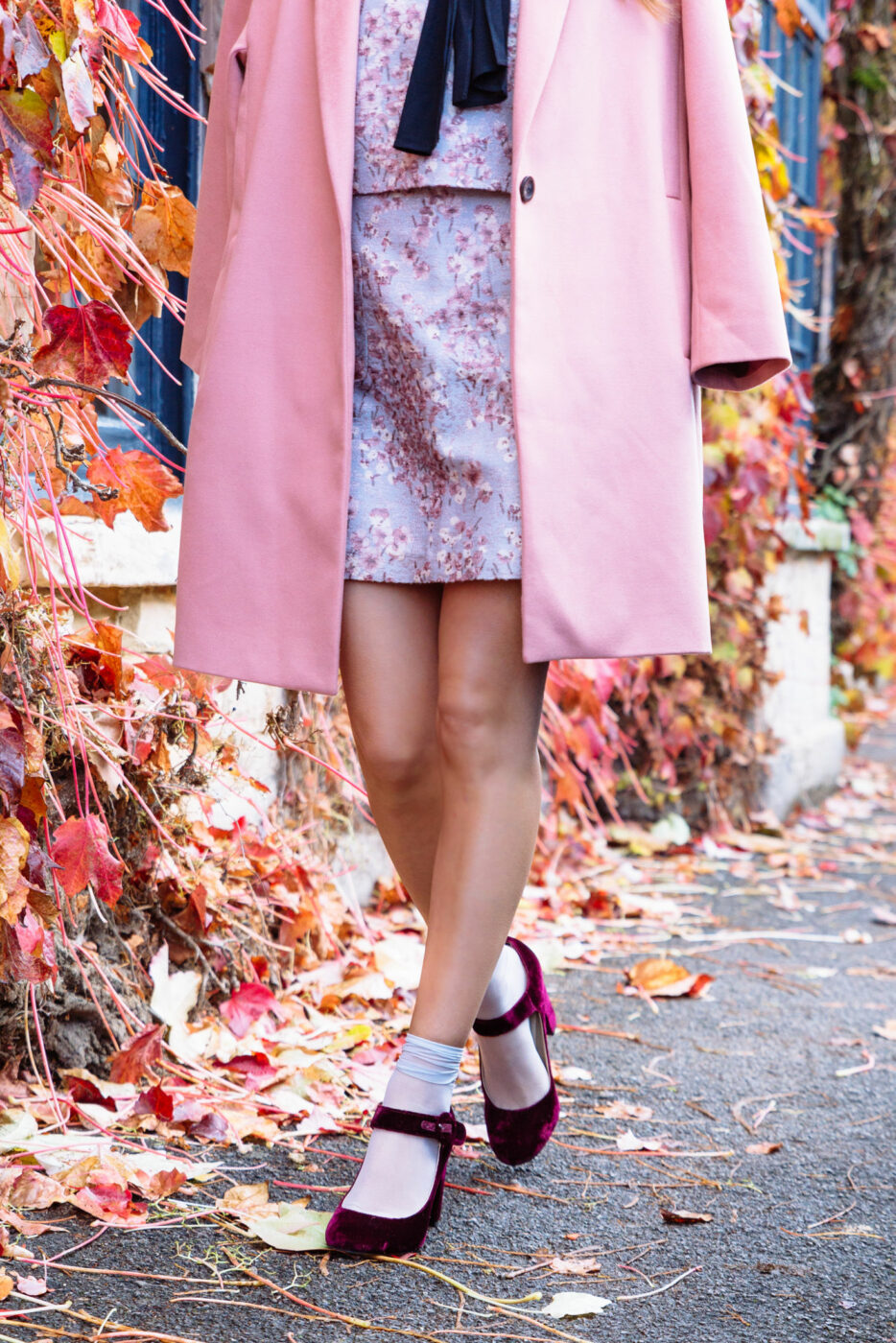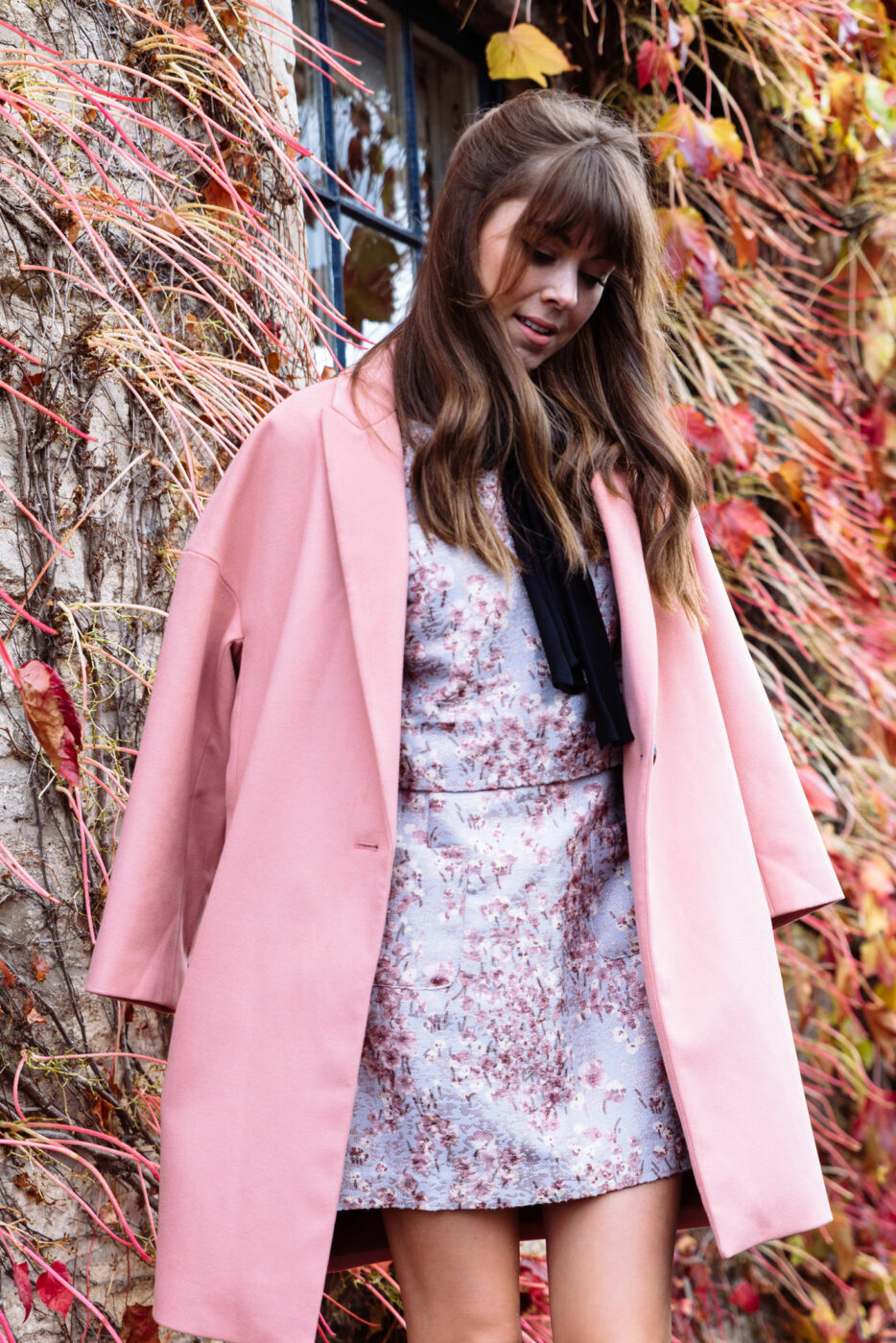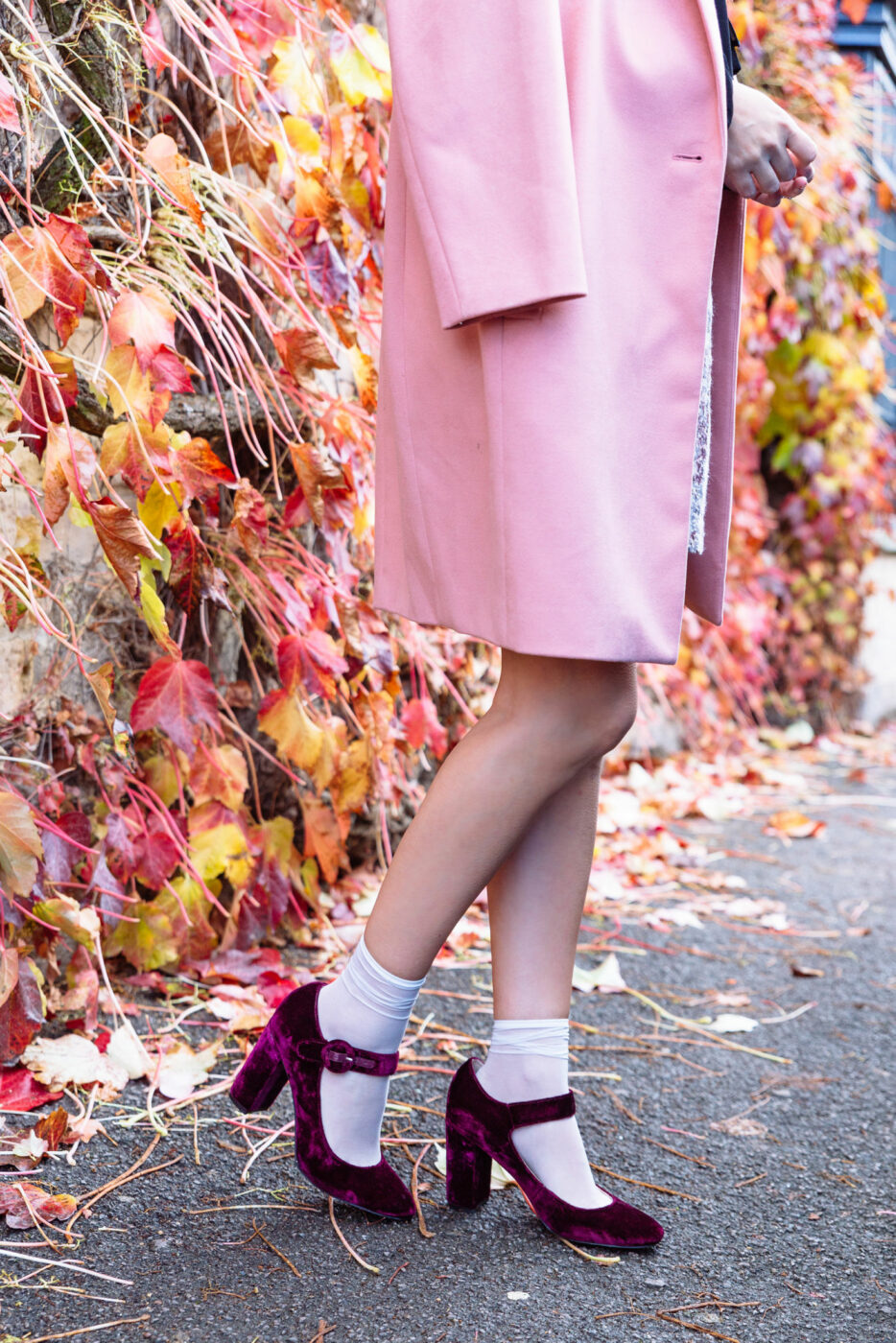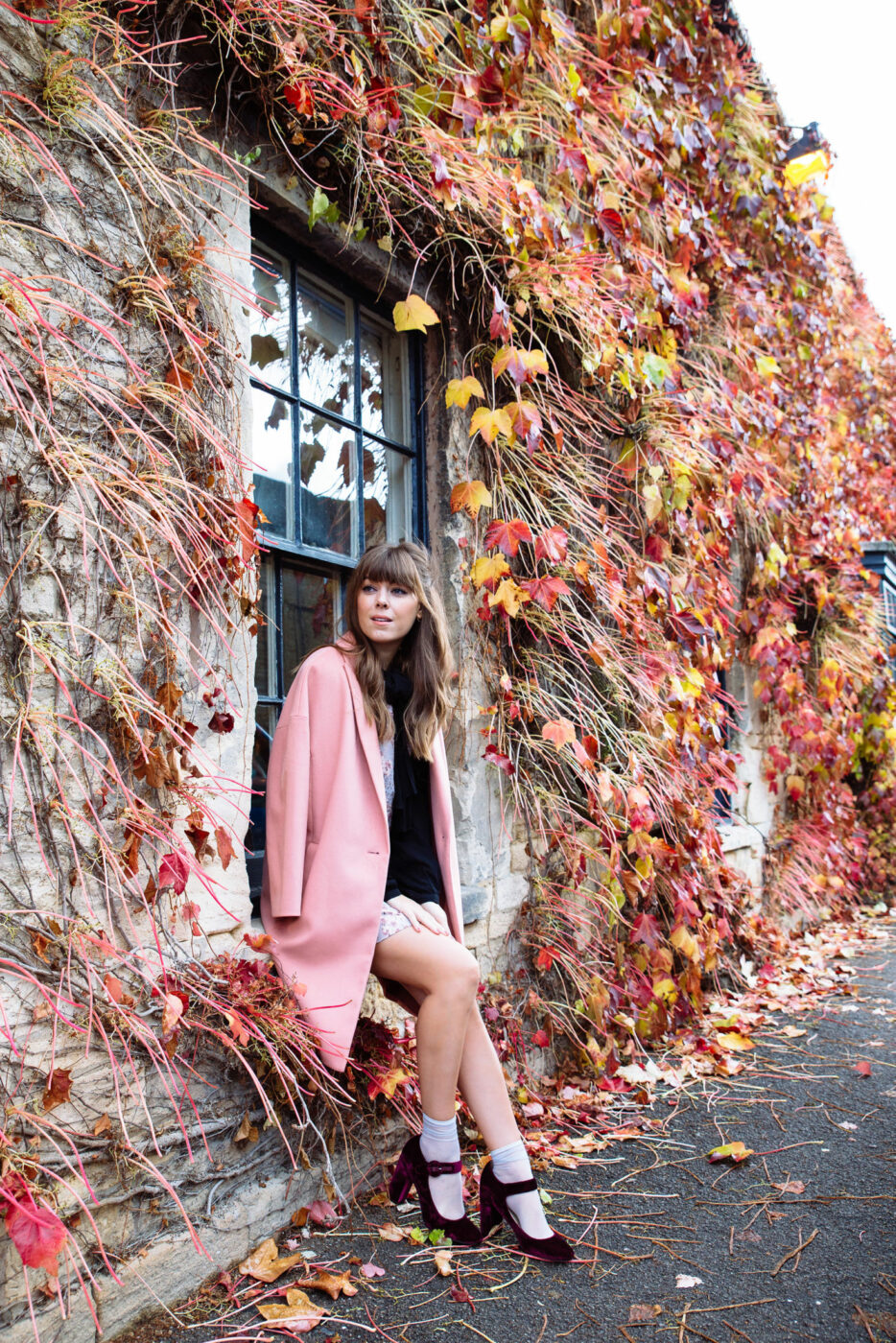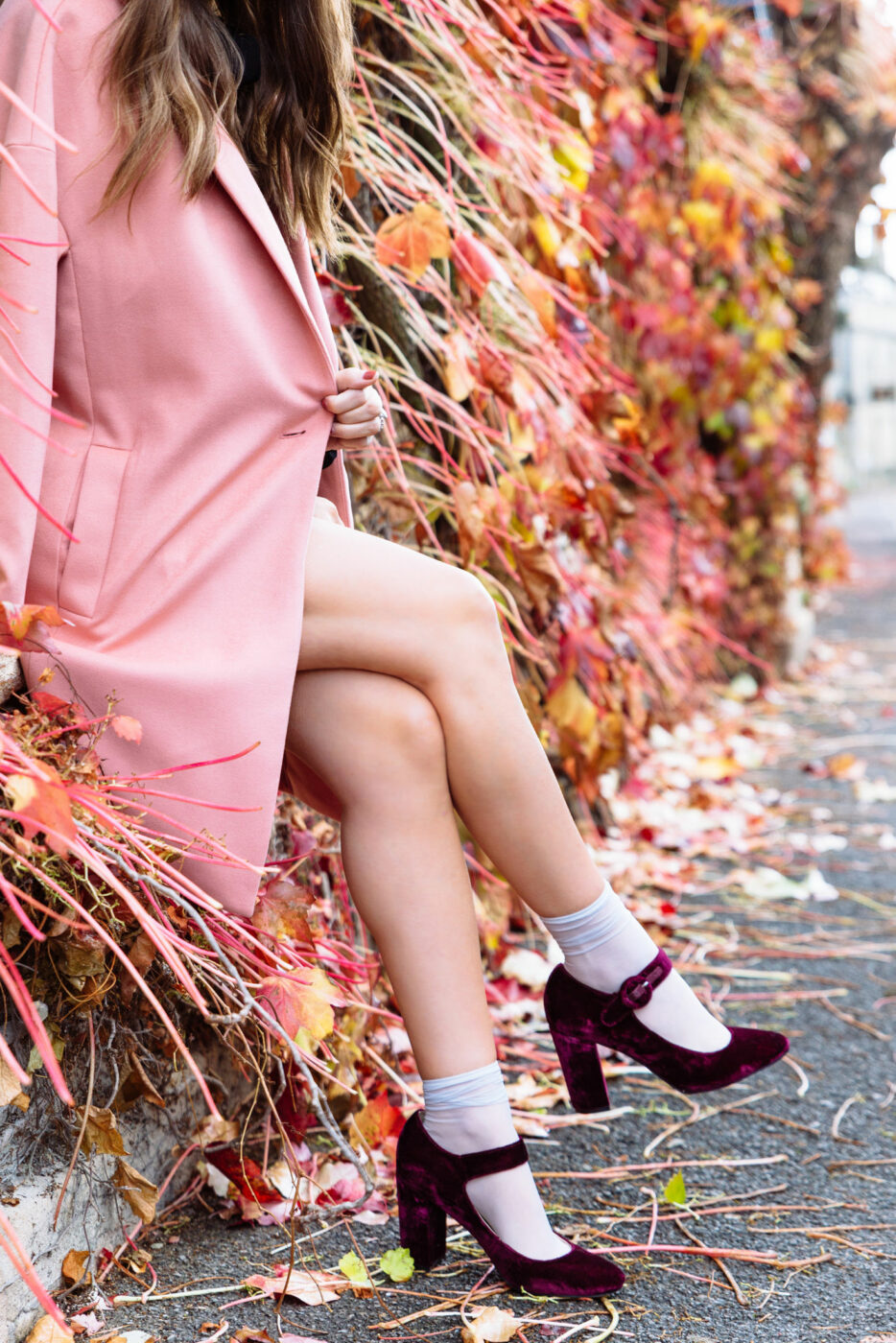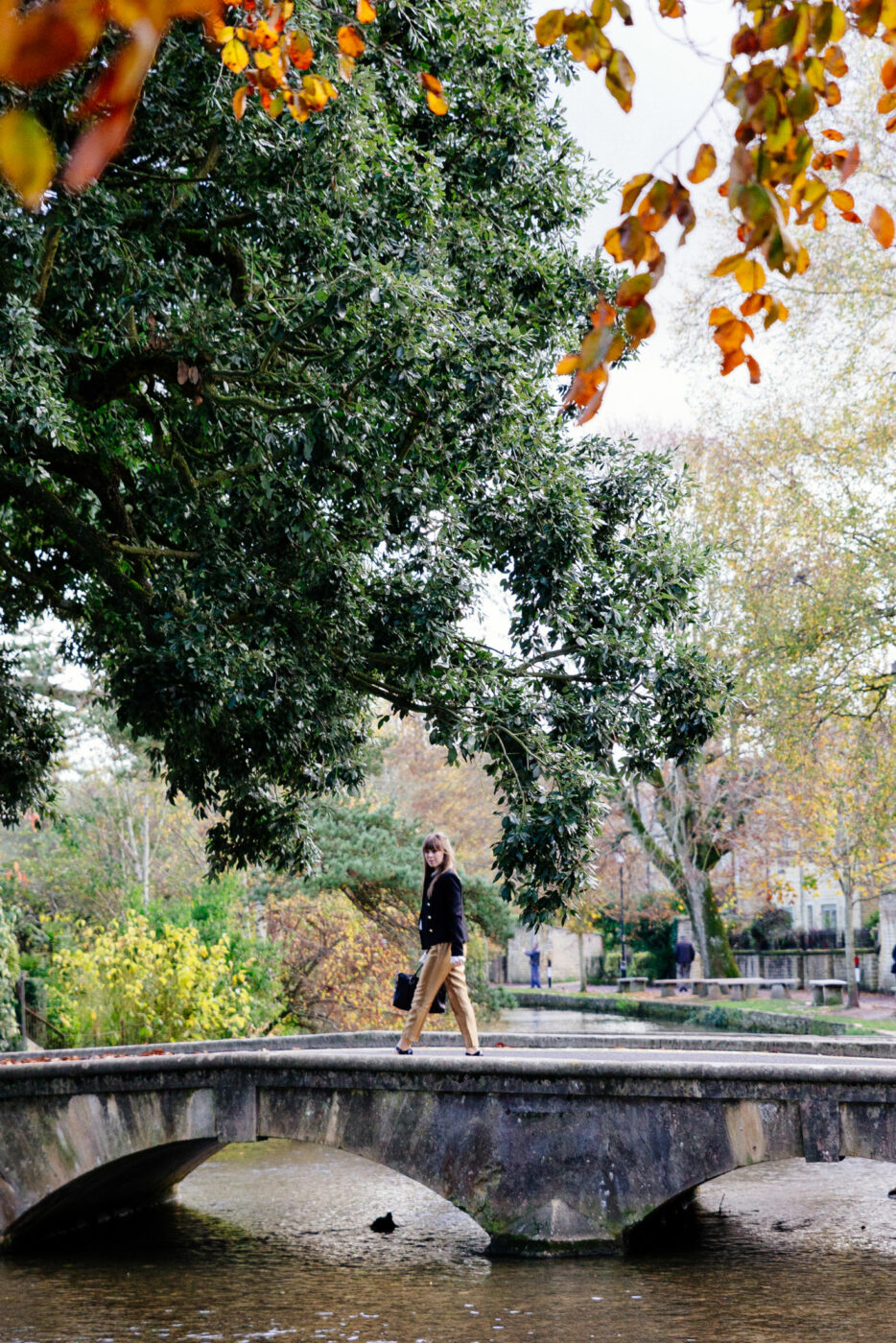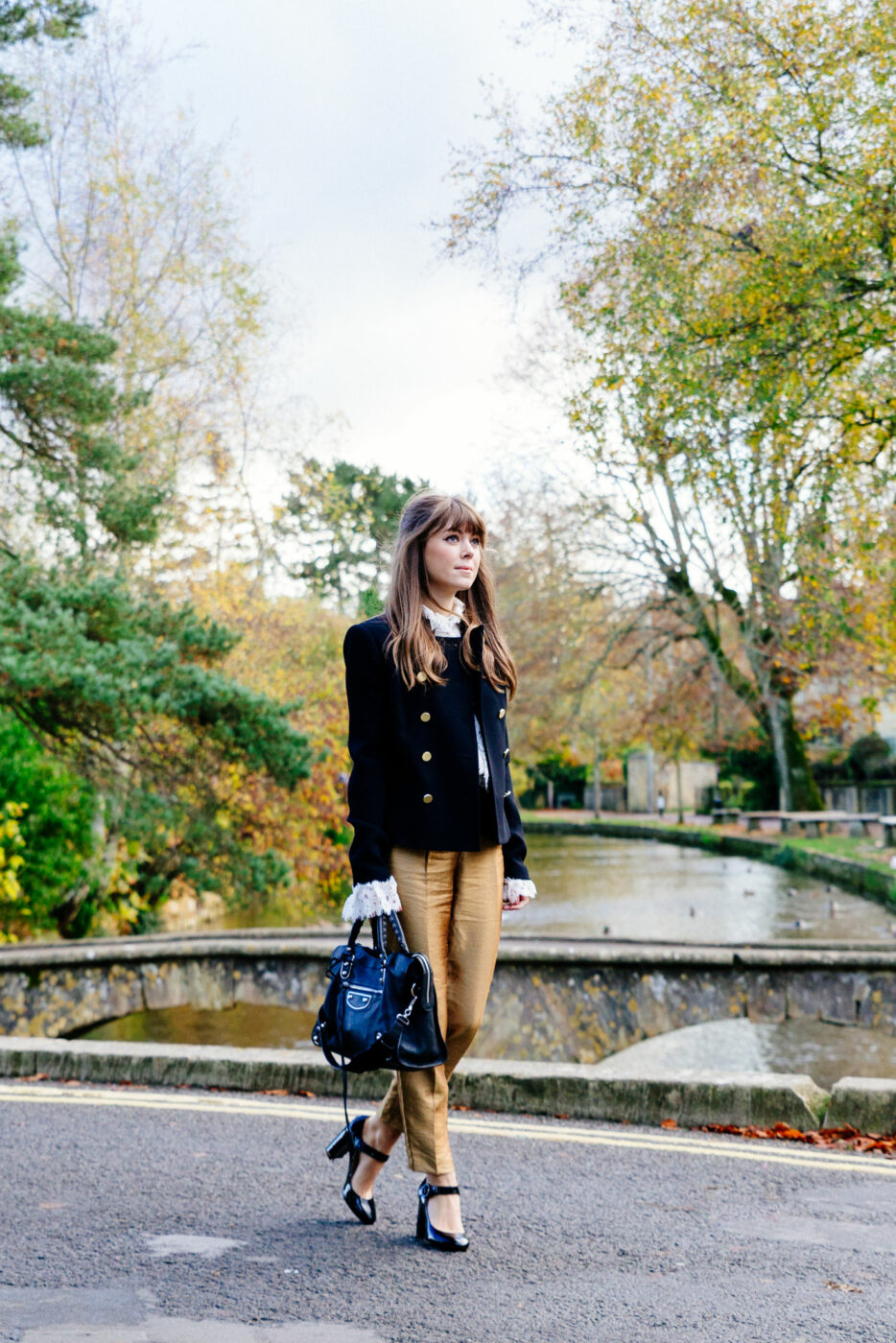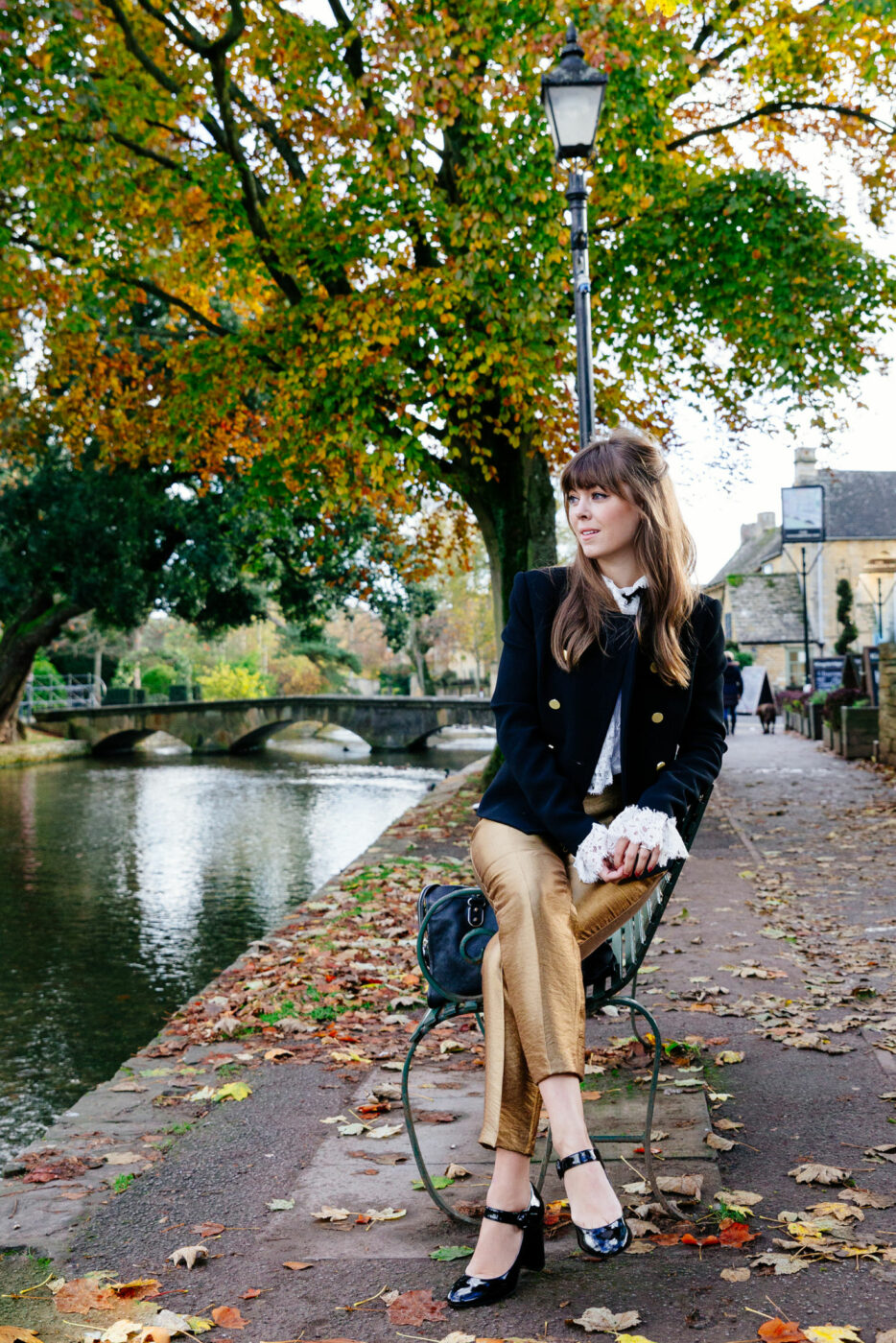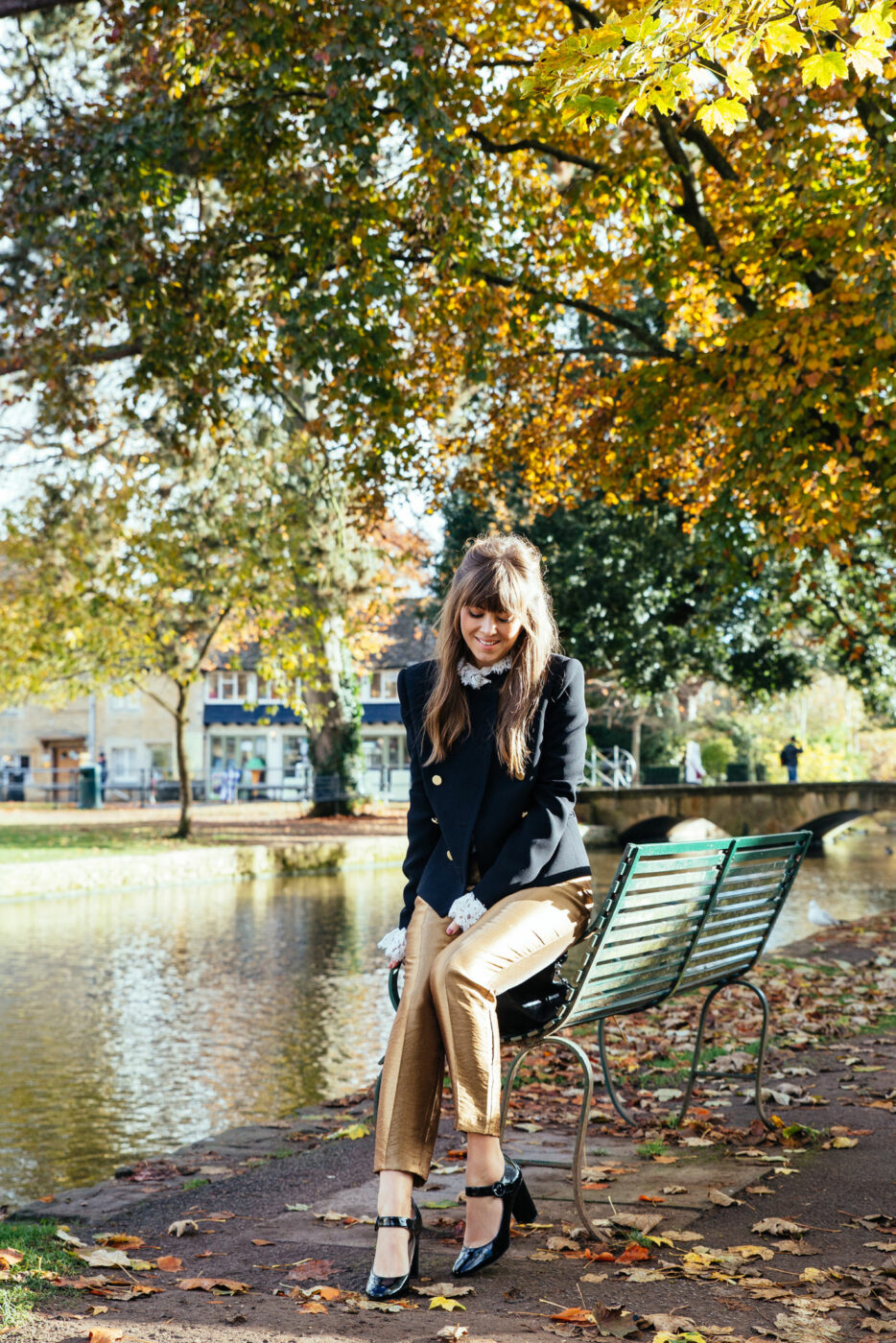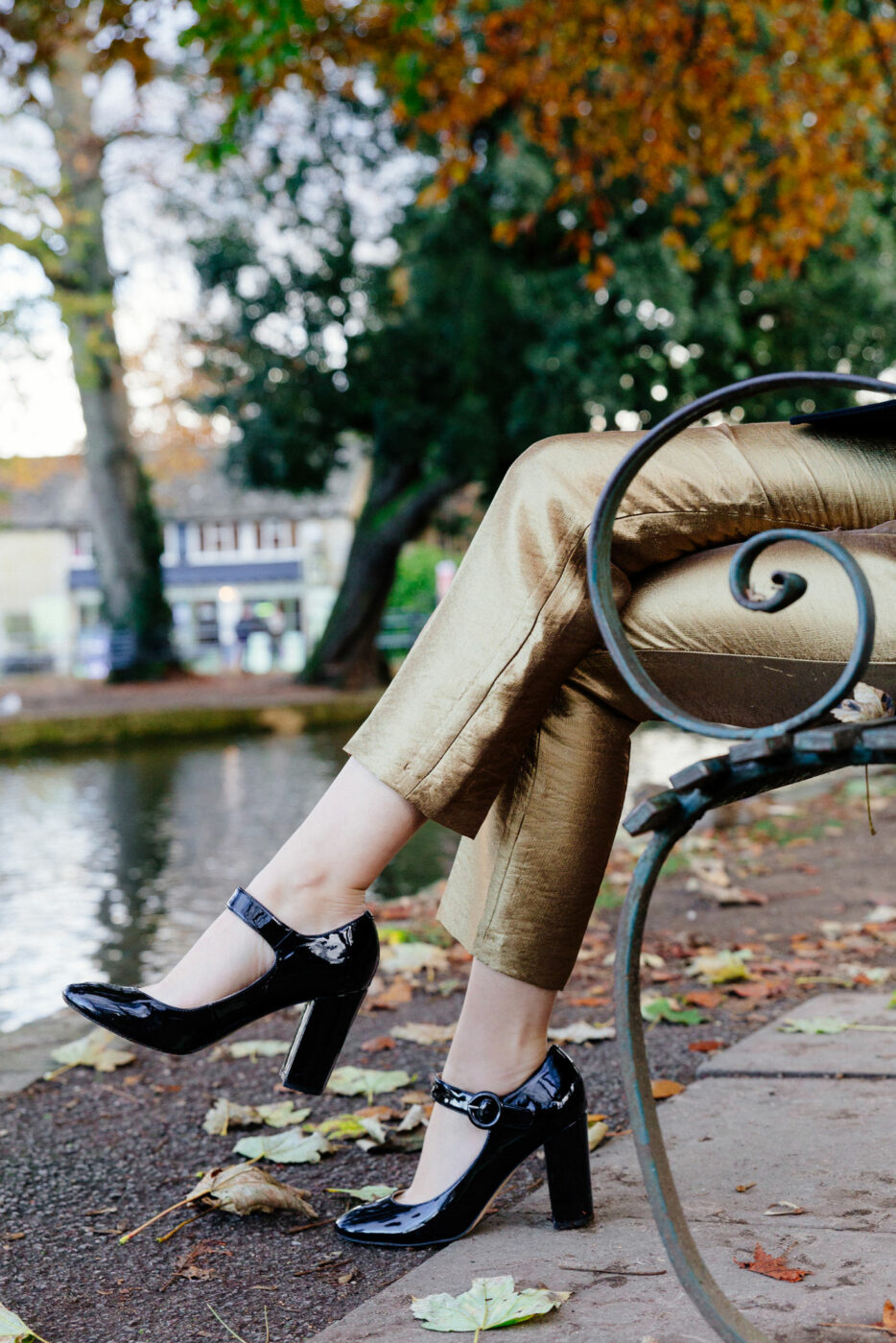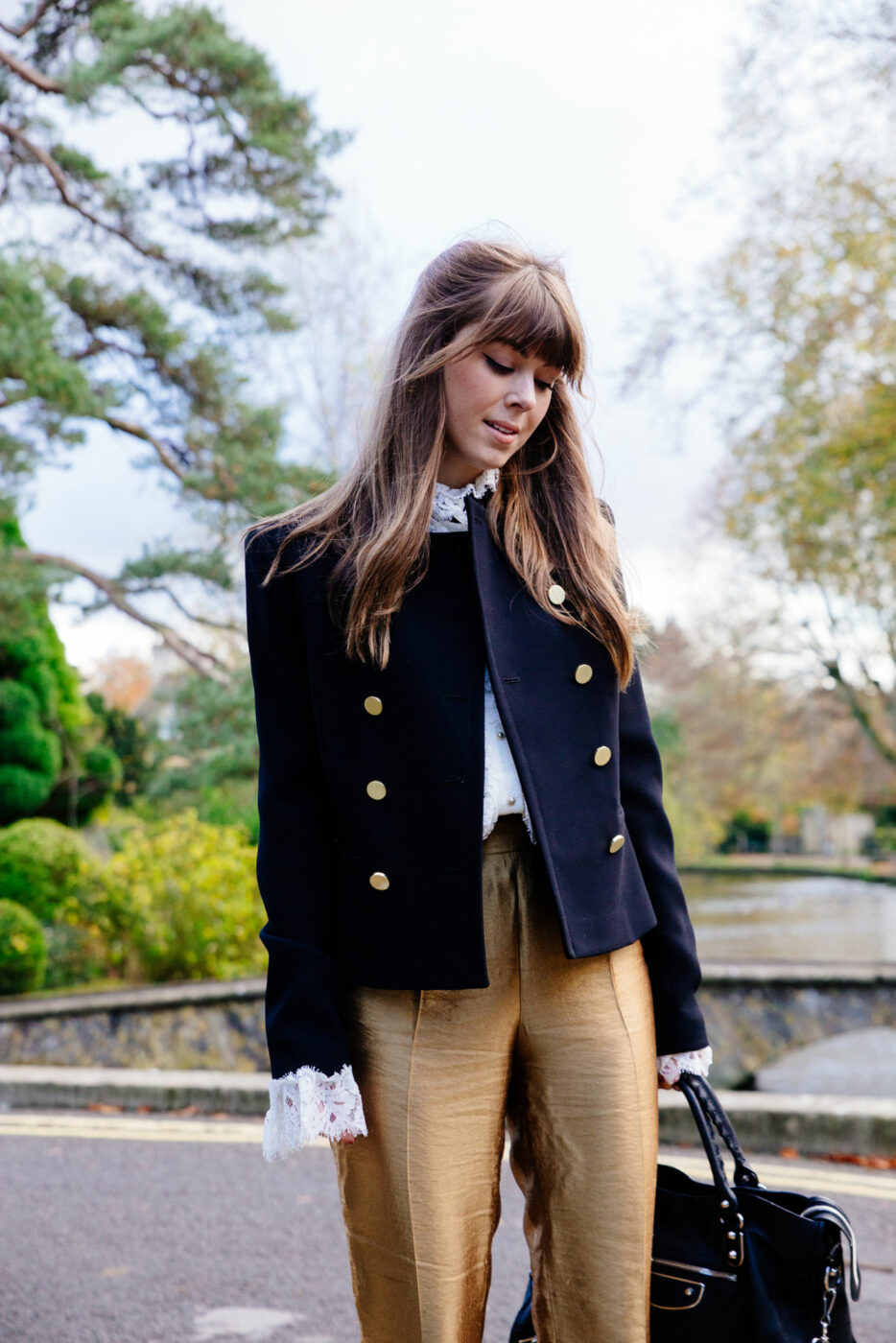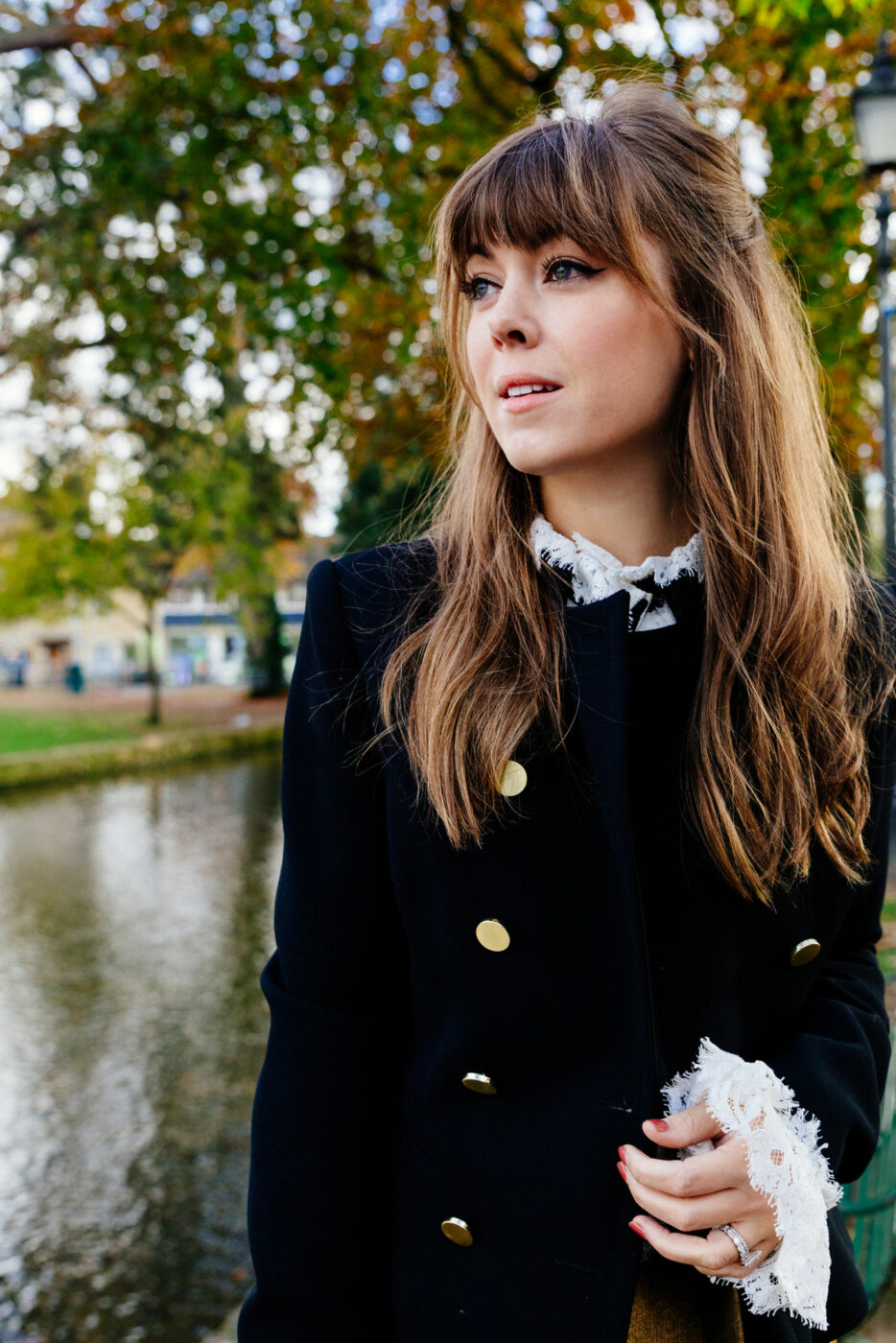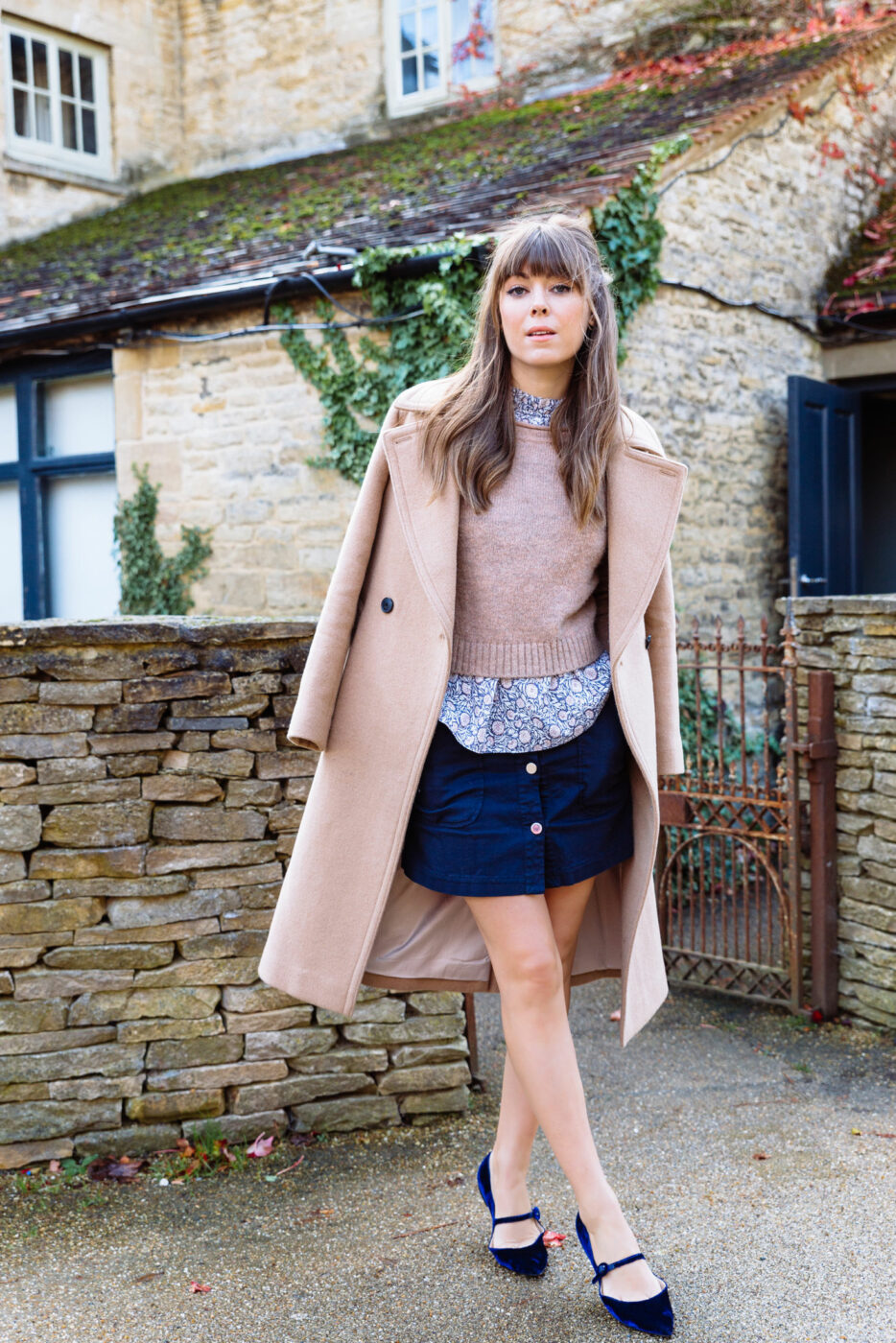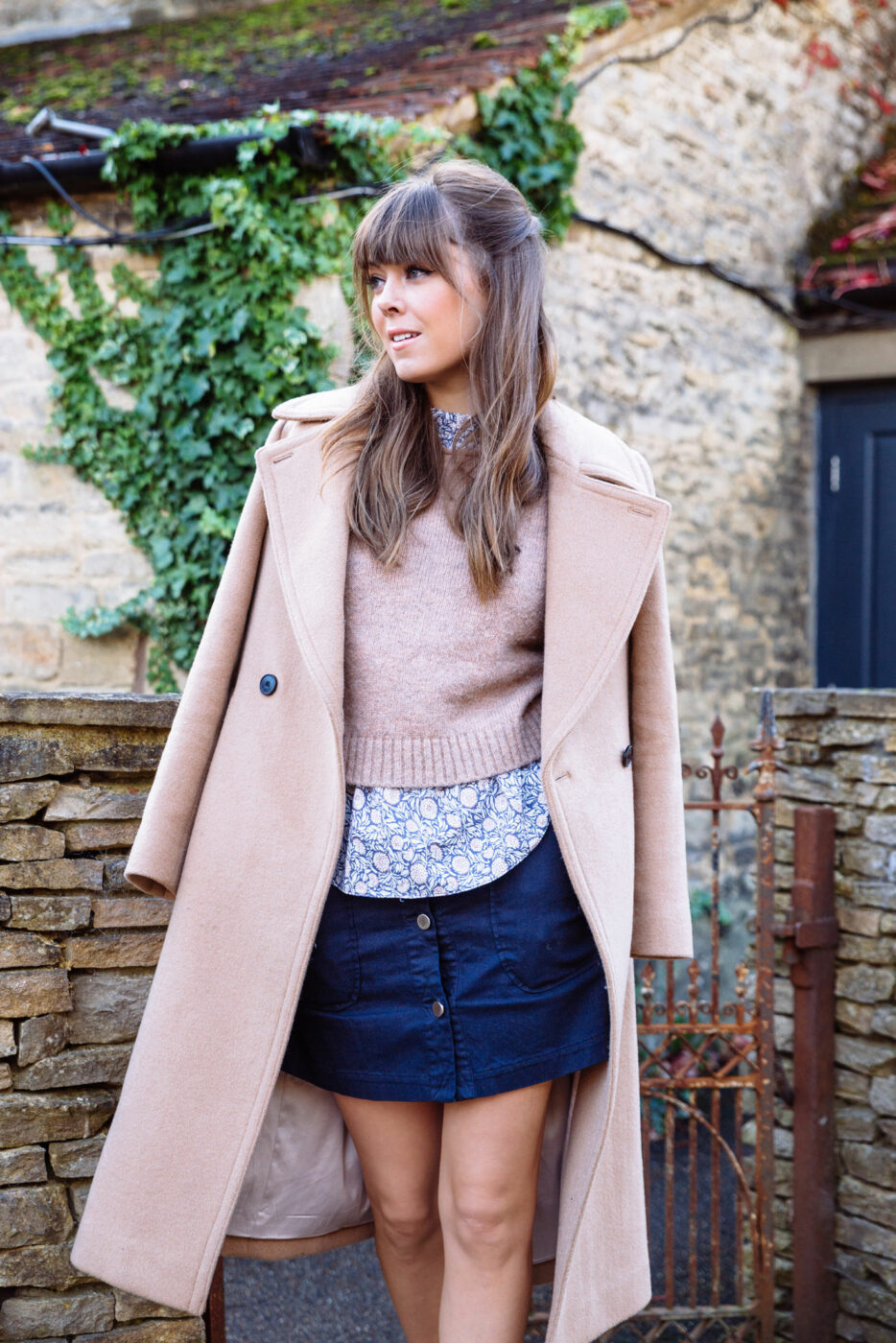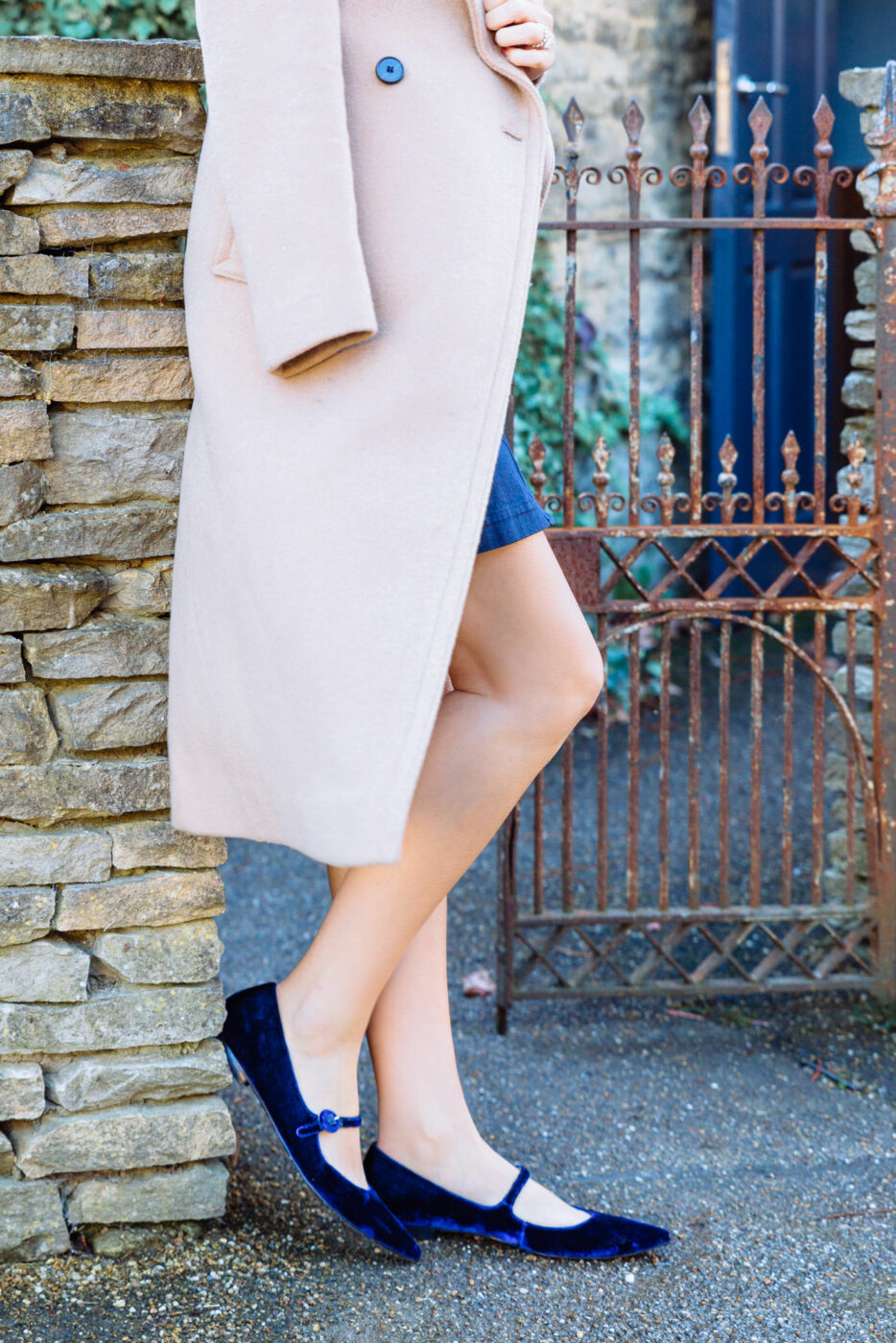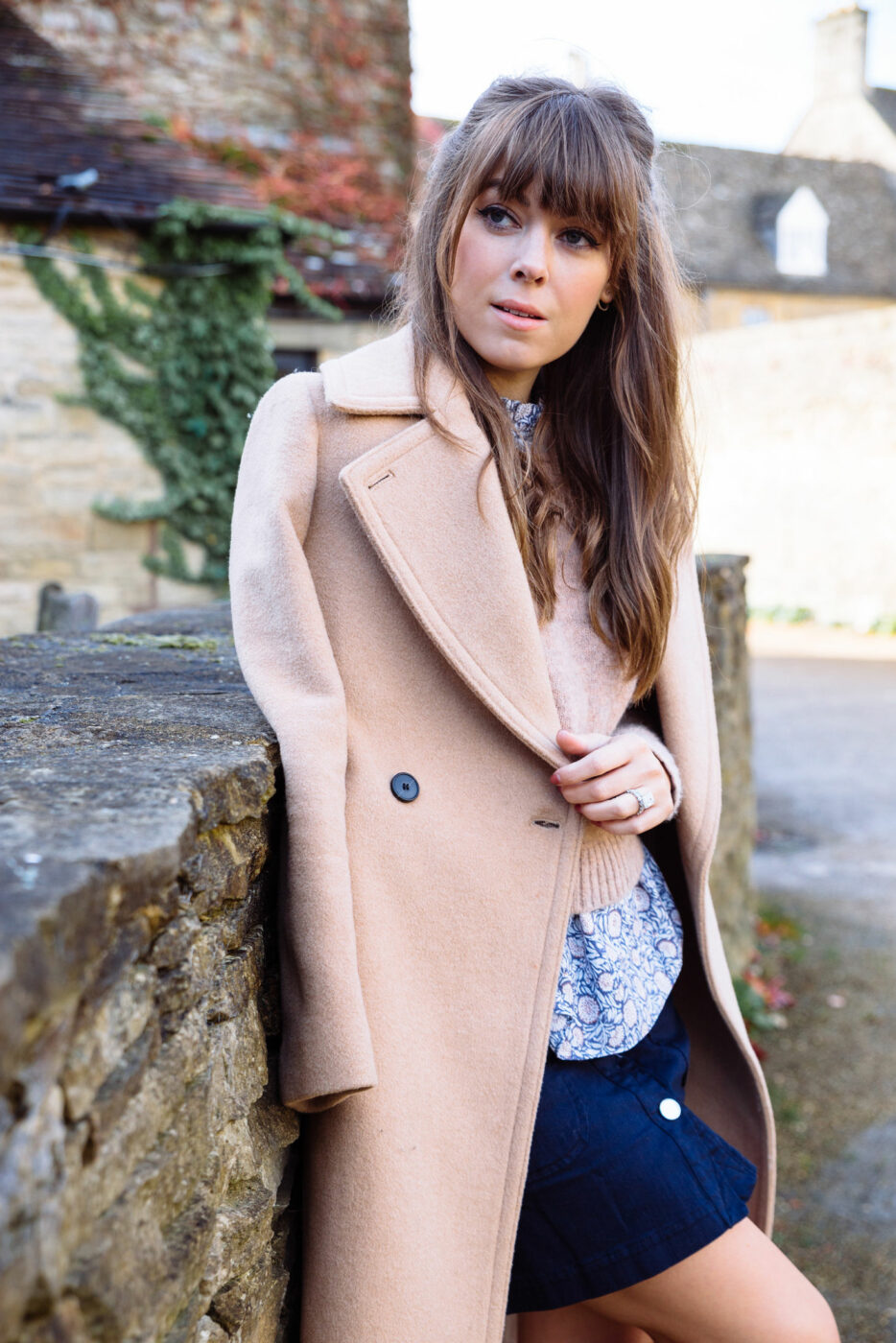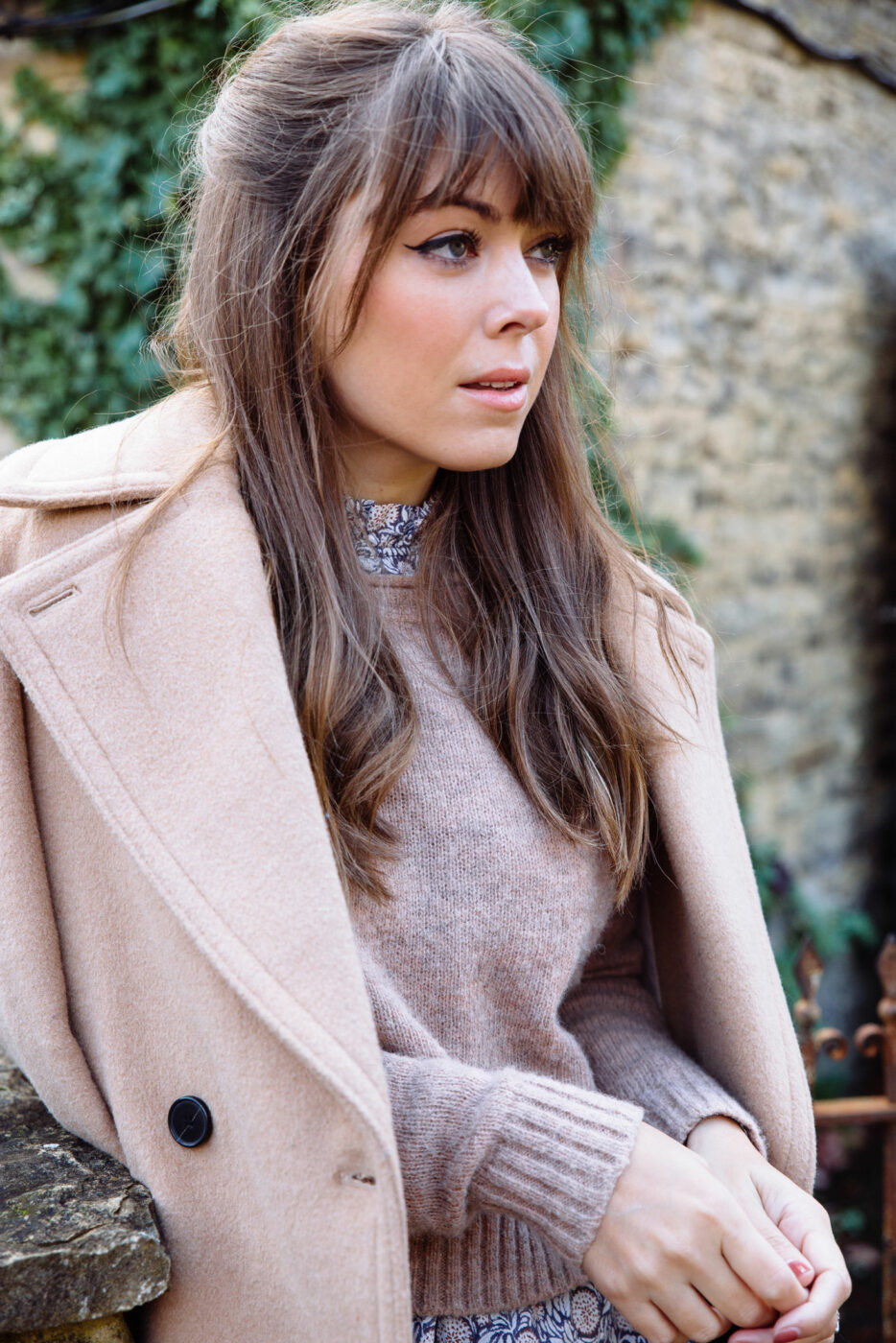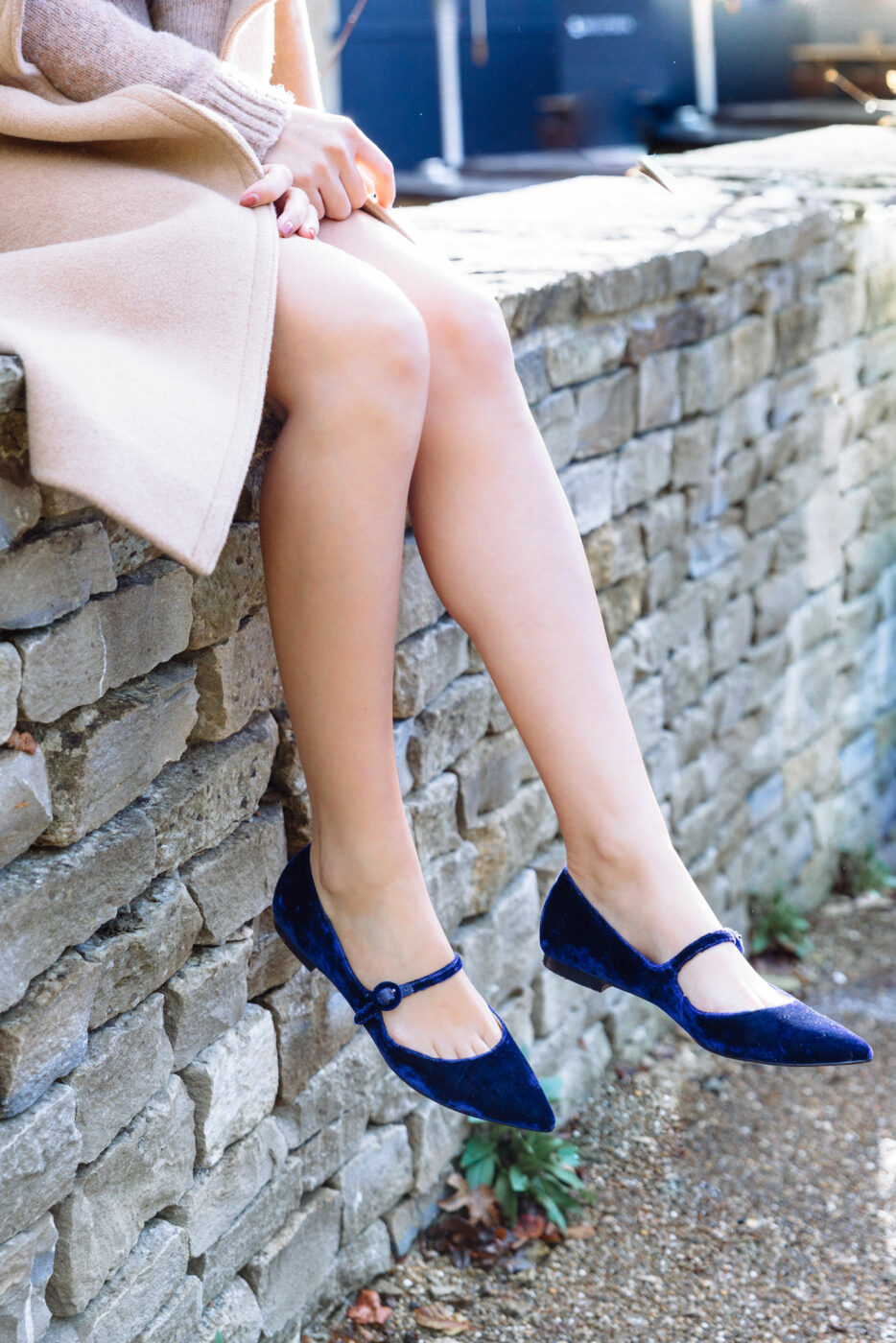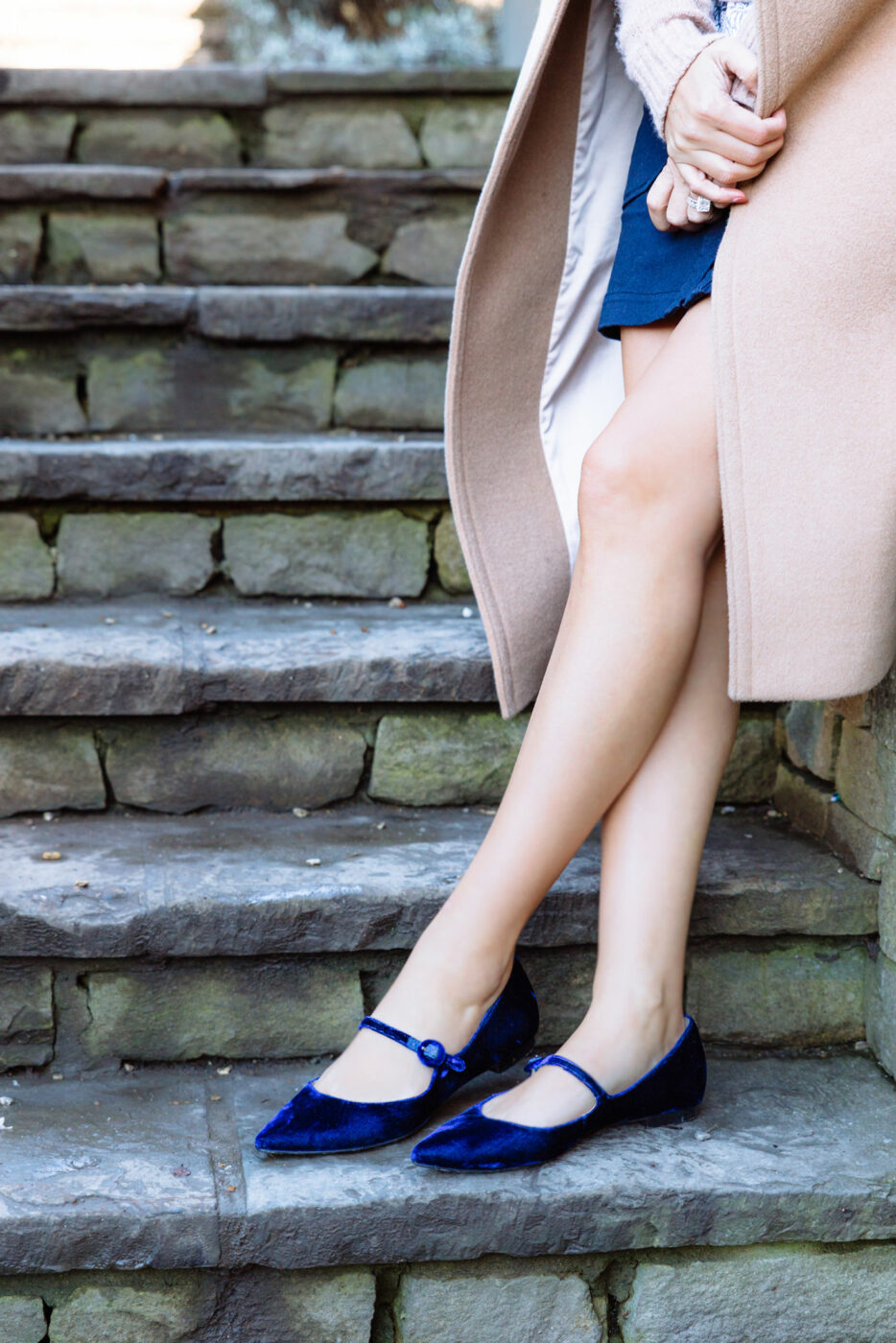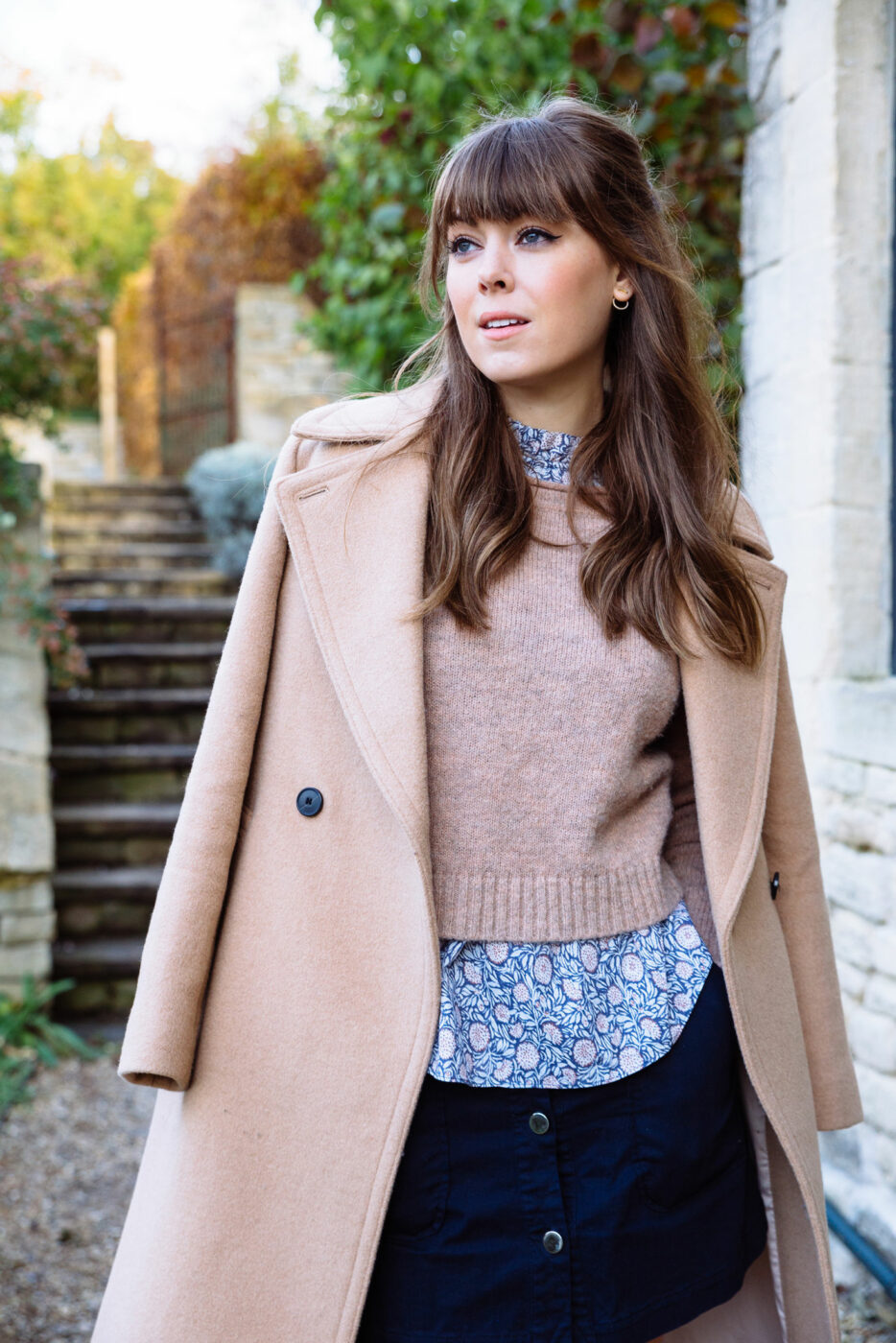 When I think about the most versatile thing that has happened to my winter wardrobe since the peacoat, it has to be the Mary Jane. This schoolgirl chic shoe will put your looks on the honor roll this season! We can all thank Marc Fisher for making a case for this retro-inspired look with their collection of covetable patent leather, opulent velvets (yes I said velvet), and on-trend block heel Mary Janes.
So what are a few of my favorite ways to wear them? Not to mention, where to wear?! Personally, I love Mary Janes paired with a barely there dolly sock, an oversized coat and a little dress for this season's coziest family gatherings – surely making your holiday celebrations with the fam even "merrier" in these Janes.
One of my personal style icons, Alexa Chung, is known for pairing the classic, feminine and practical shoe with a pair of slacks and a classic, military blazer. Combine the patent with a pop of metallic and a hint of lace for a play on texture. The look proves to be super luxe for all of your holiday office party needs.
On your feet, pounding the pavement Christmas shopping? Opt for a chic flat pair like Marc Fisher's Stormy Mary Janes – the pointy toe will give your legs a little extra length and I love how the classic round toe of the shoe almost takes on a new form with this sleek point. Pair it with layered sweaters and blouses for a cozy, yet sophisticated look.
I told you, they are insanely versatile! Trousers? Check! Dresses? Check! Skirts? Check! Culottes? Check! And like I said, one of my favorite styling tricks with the Mary Jane is that they actually look good with a pair of sparkly socks or opaque tights. It definitely gives them an air of romantic and girly flair.
So how will you style the shoe that's this season's chicest trend (not to mention just $79 for the pump and $69 for the flat)? Let me know what your favorite is!
Photos by Fred Cipoletti.