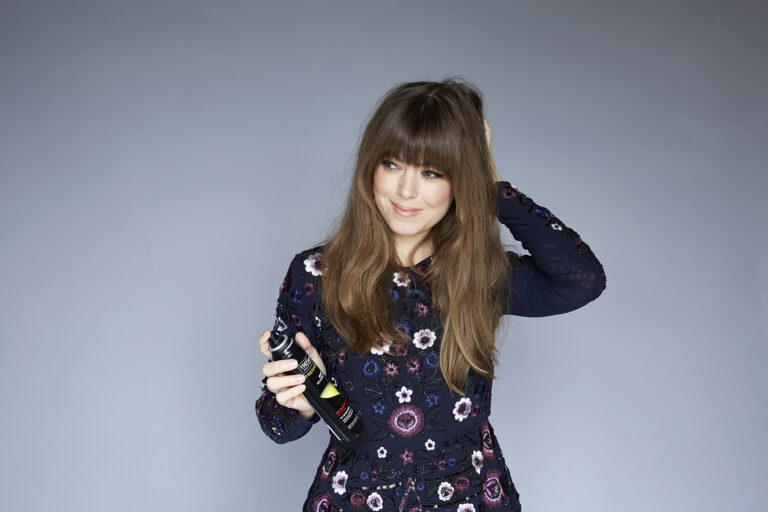 Have I mentioned how much I love perfectly imperfect hair? With the holidays right around the corner, I thought I would channel my love of effortless locks into a casual updo that you can wear to this seasons chicest Holiday parties. Gone are the days when an updo was reserved for a stiff, formal affair. Follow these simple steps to get this five minute up-do!
What You'll Need:
1 TRESemmé Flexible Finish Hairspray
1 TRESemmé Frest Start Dry Shampoo
1 Curling wand or iron (I love to use T3 products)
20 Bobby pins
1 Standard comb and brush for teasing and separating/ creating parts
Begin by spraying TRESemmé's Fresh Start Dry Shampoo through your (already messy) hair to give it a bit of texture and a little extra hold. Next, you'll want to work the product through your hair, rub it in, and mess it up a bit.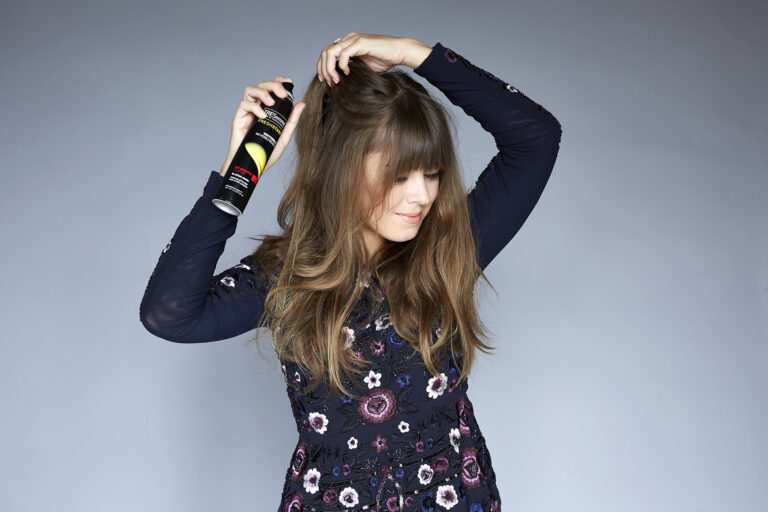 Once you feel like you have a solid foundation to work with, section the front pieces of your hair down to your ear on both sides.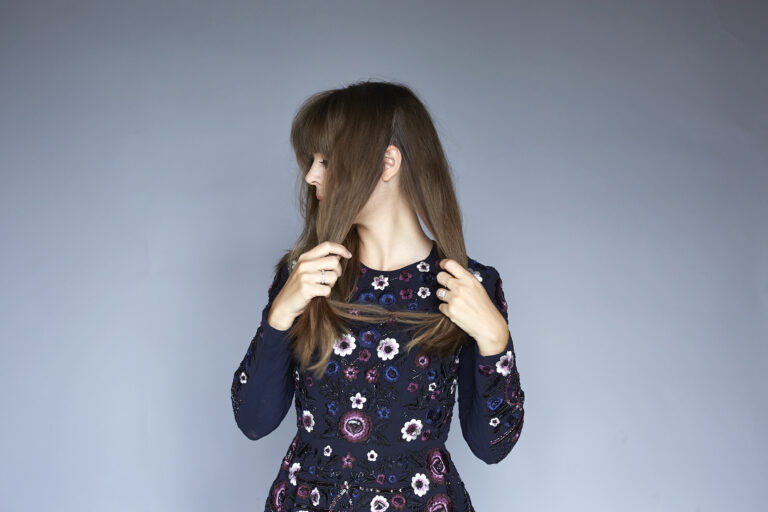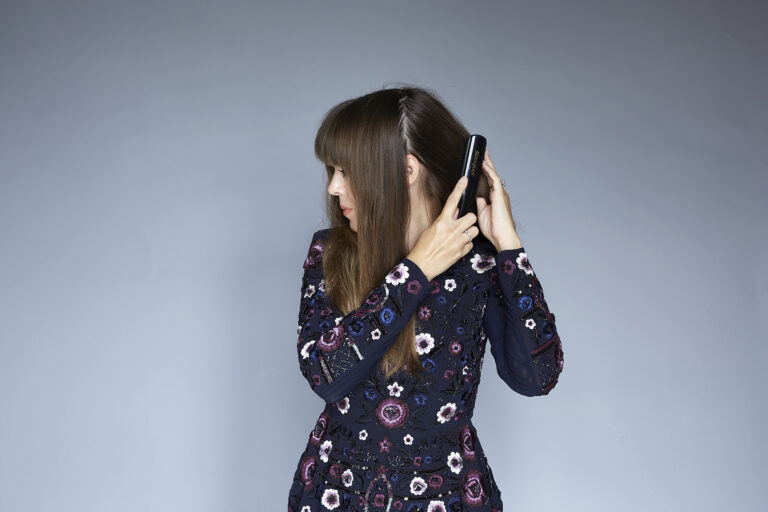 Gather the pieces into their own little buns and secure them with clips so they are out of the way while you work on the rest of your hair.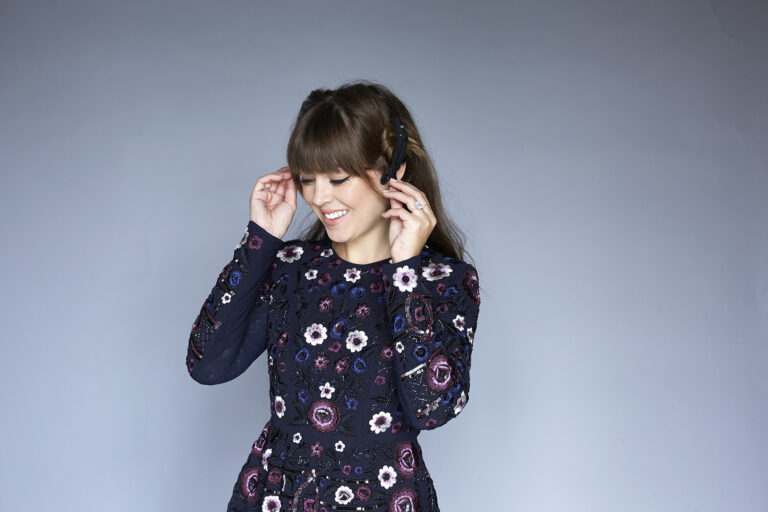 Next step is to create the glorious volume at the crown of your head.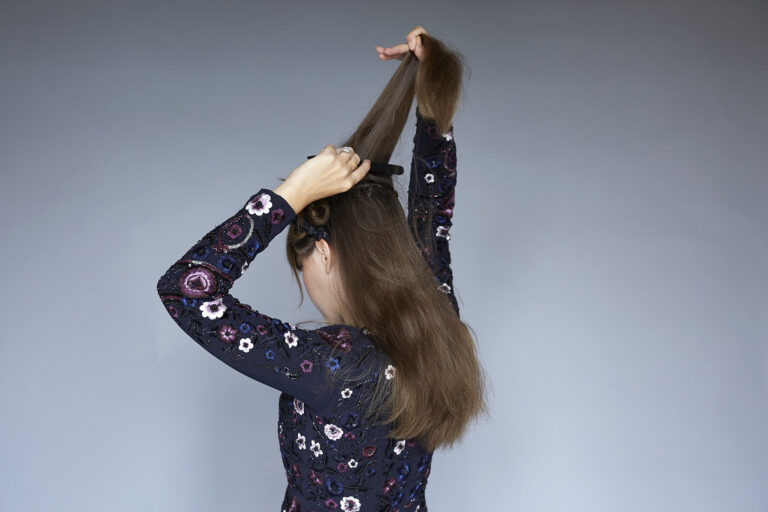 Split the remaining hair in two; at the crown and at the nape of the neck, backcomb each section and spray after teasing with TRESemmé Flexible Finish Hairspray.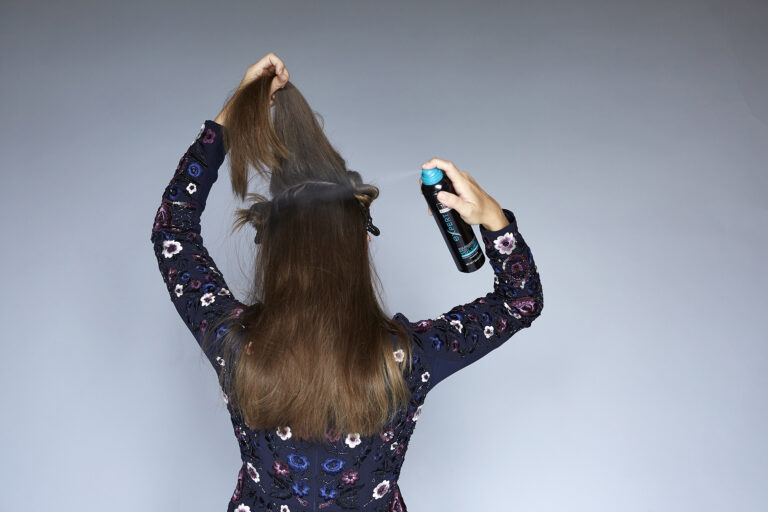 Using one of your elastics, secure the top section into a half up-half down while being careful to maintain the volume you just created.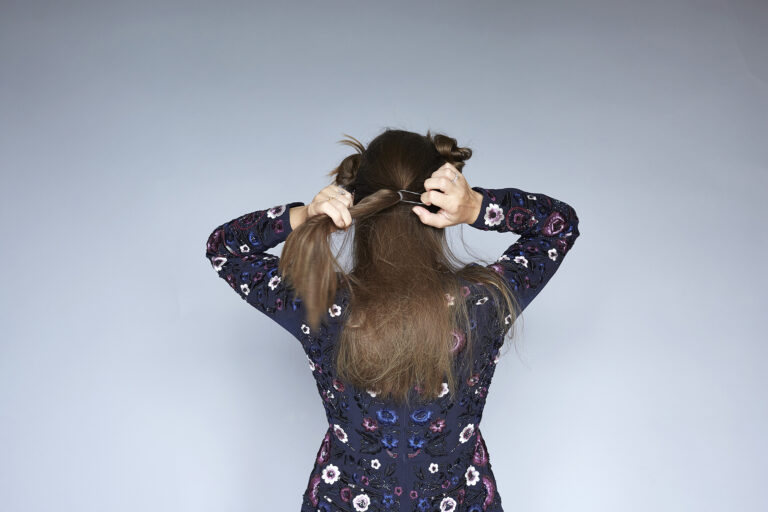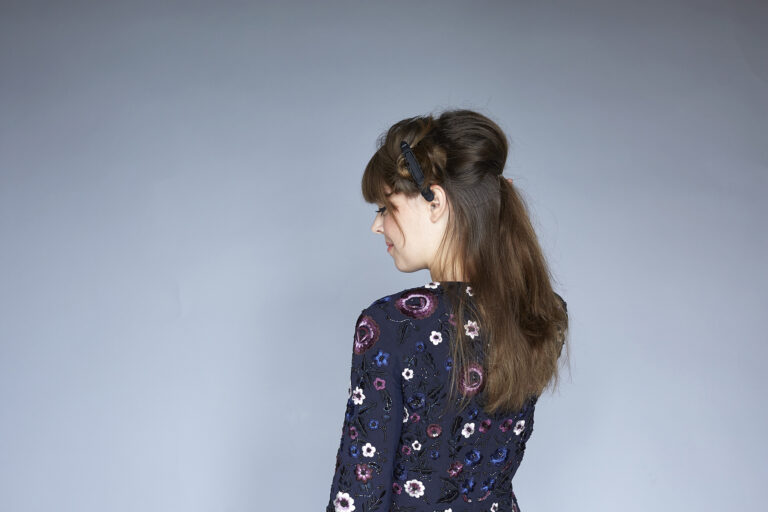 Next, you're going to secure the bottom of your hair with another elastic. From there, you're going to roll it all the way up. This gives it that rolled, chignon effect. To enhance the shape, tease the hair between the elastics a bit area so it creates more volume for the bun.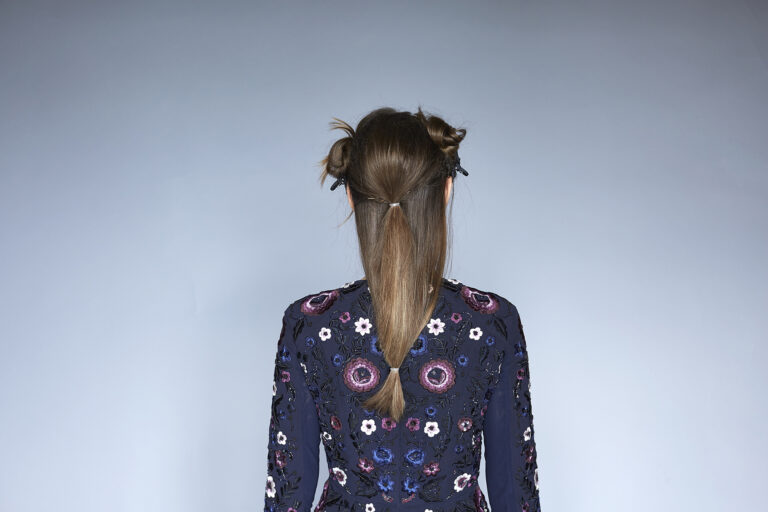 The end result of the chignon before assembling the front pieces (pictured below)!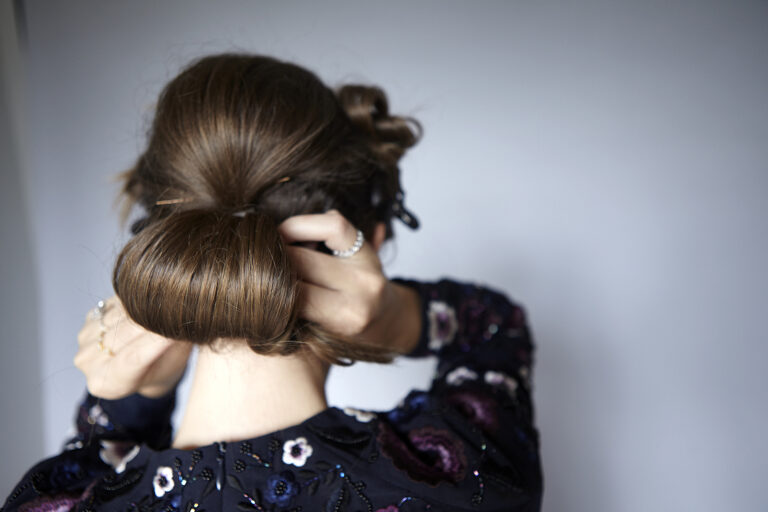 Use your bobby pins here to secure the bun in place.
Take the front pieces of your hair and curl them.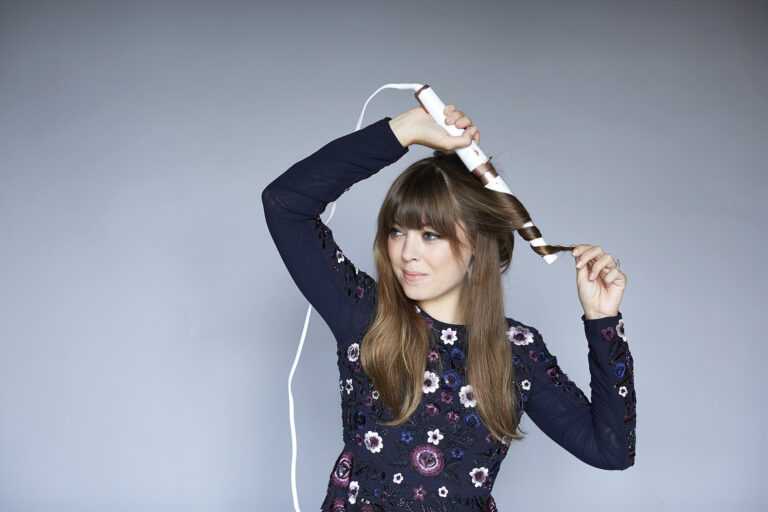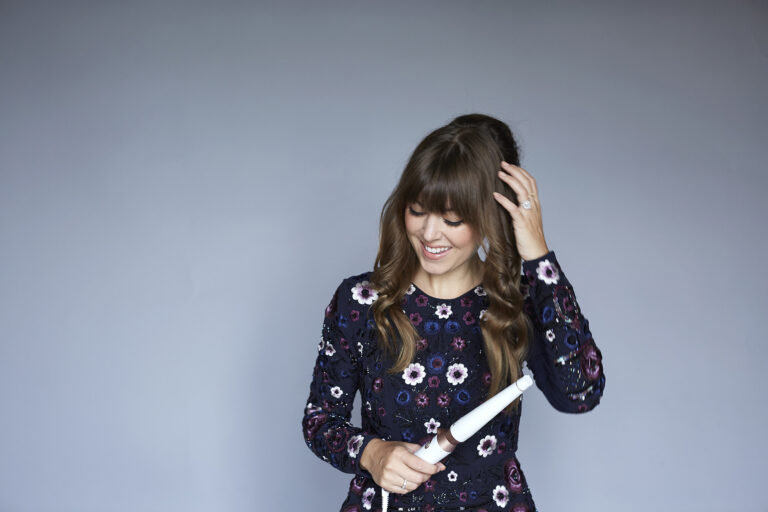 As you can see, I've taken some of the pieces and pinned them around the chignon to cover up the pins that are holding it in place and to give it that effortlessly, undone feel. I also love to play with the idea of twisting some strands to give the look more texture and depth. Then, go ahead and pin these pieces to the back of the bun as well.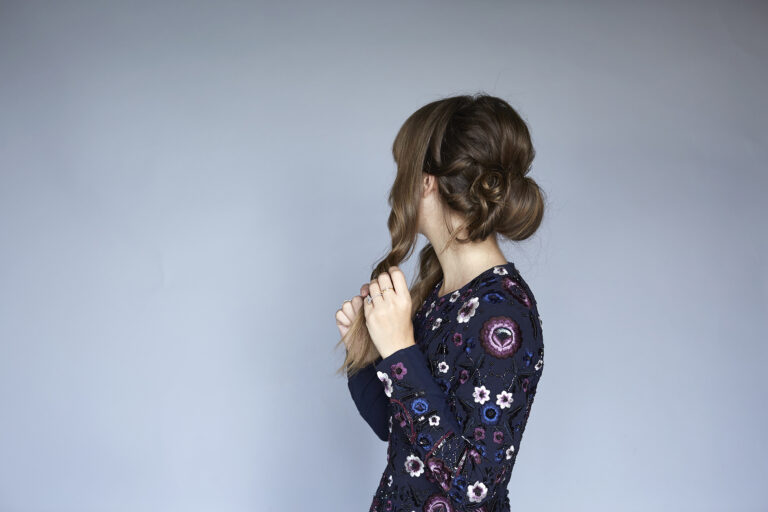 This allows for a more whimsical updo, that is less traditional. It's super important to keep it feeling loose and messy.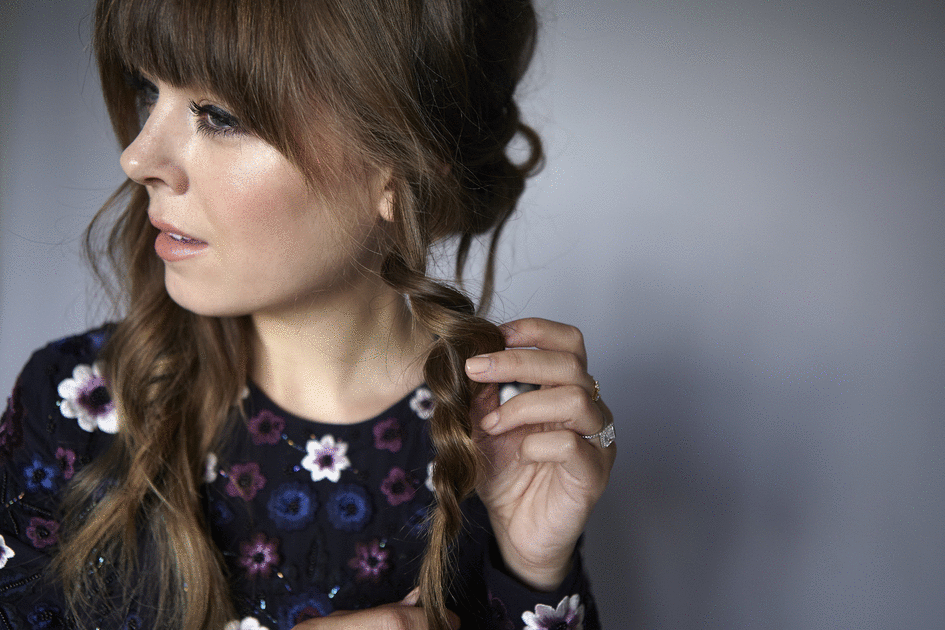 When you've completed your look, add a final spritz of TRESemmé's hairspray for a lightweight, but effective hold to lock down your look to last all night long! Want to see more tutorials like this? Visit my YouTube channel or visit the Hair destination here on the blog!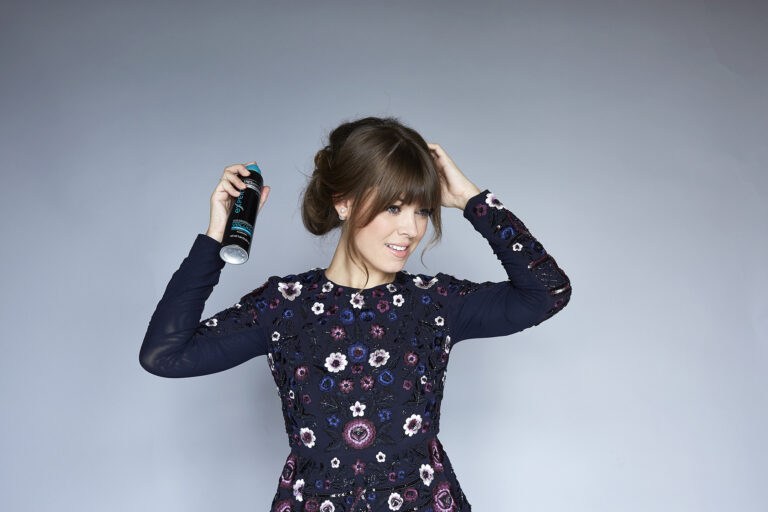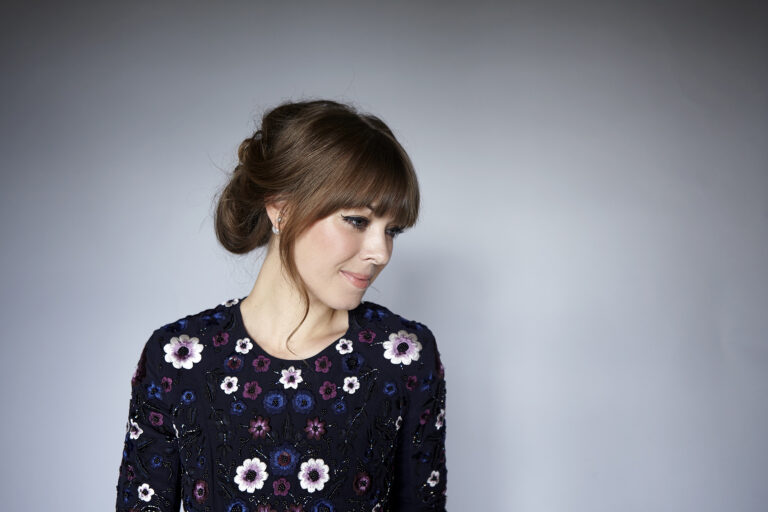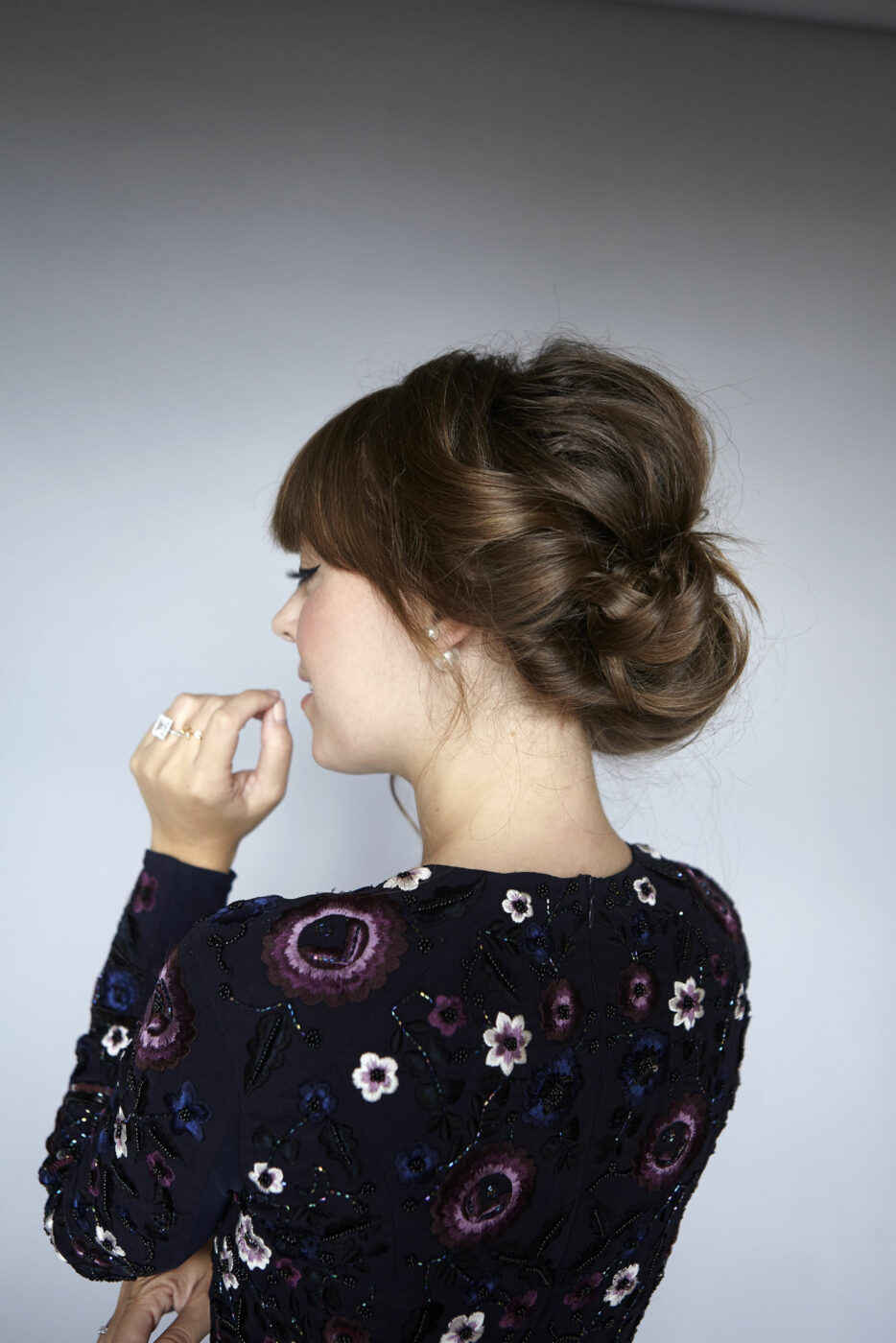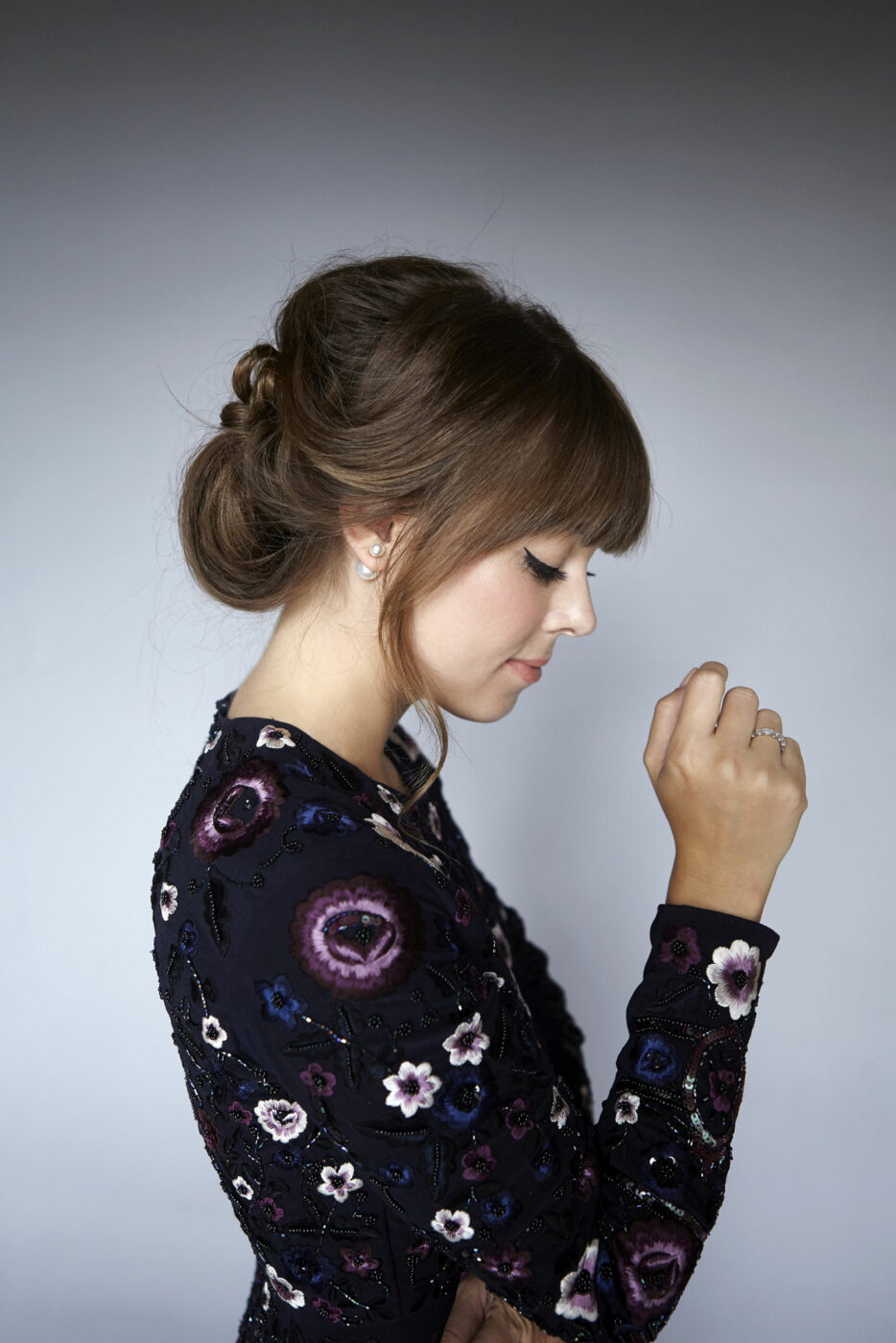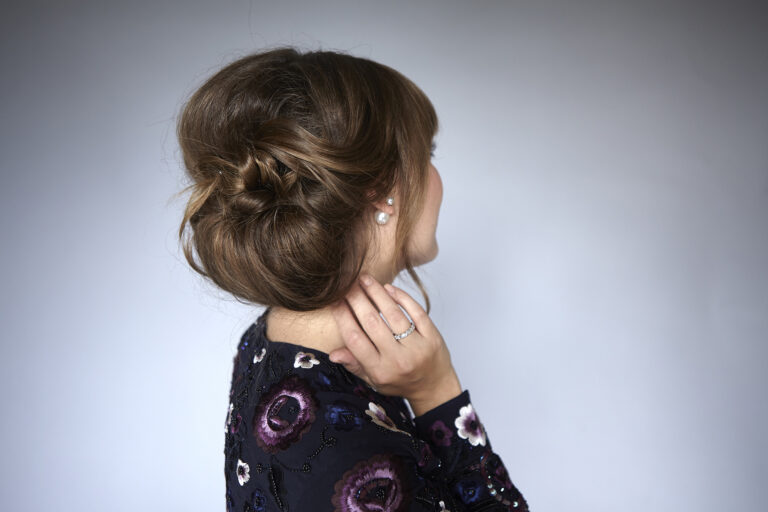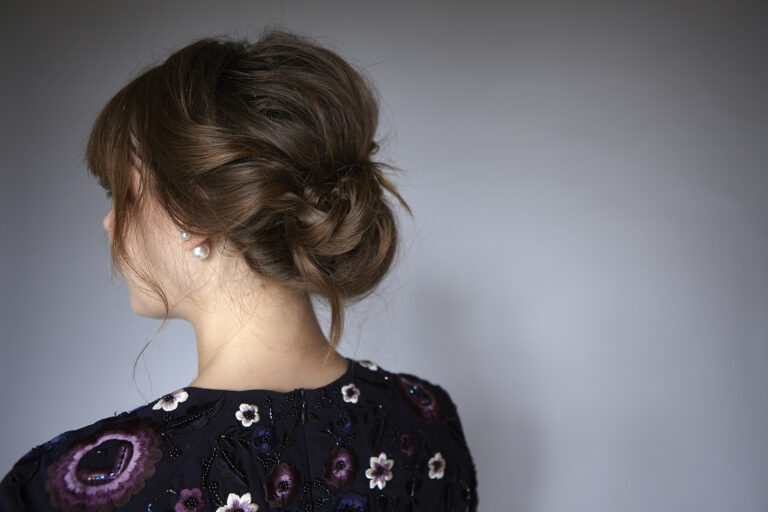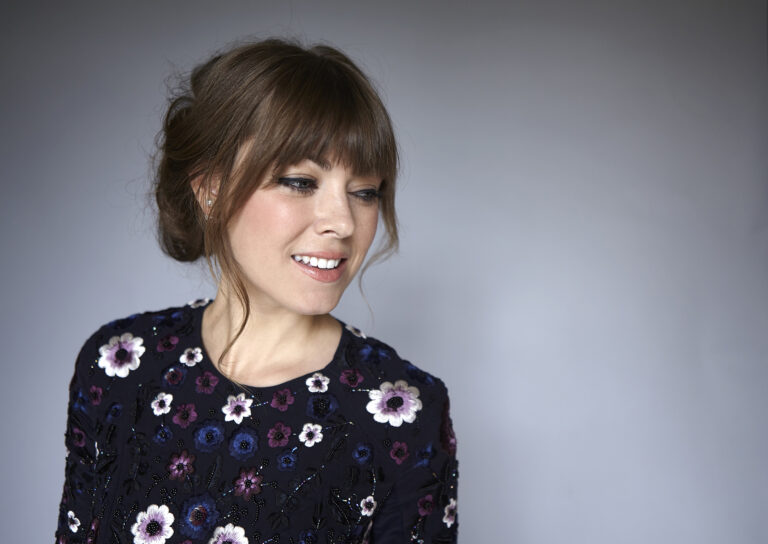 Photos by Jessica Alexander.