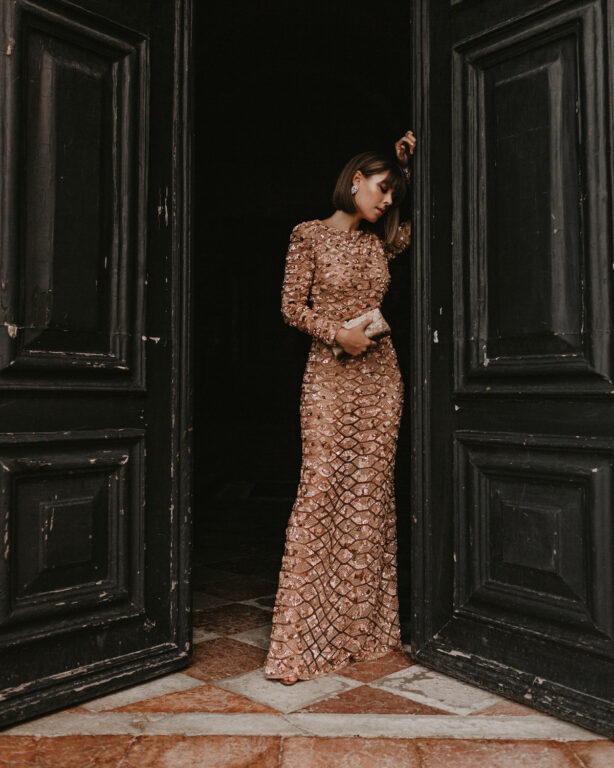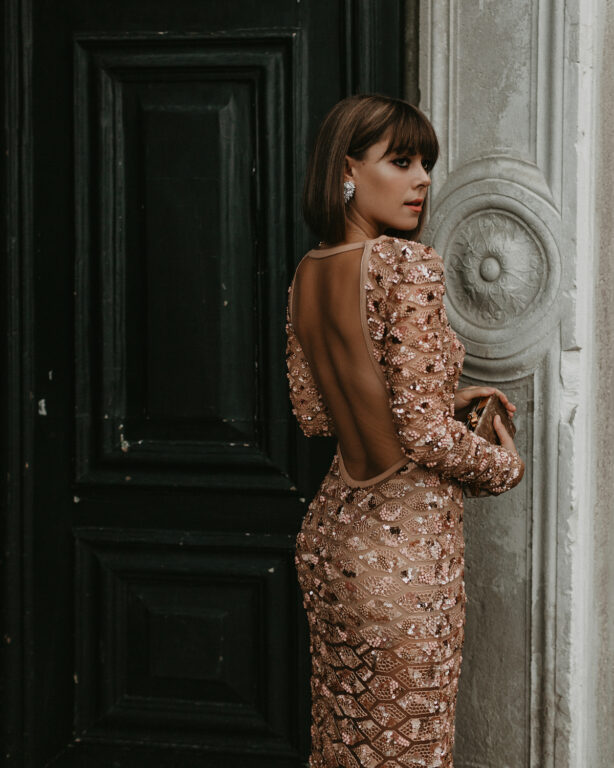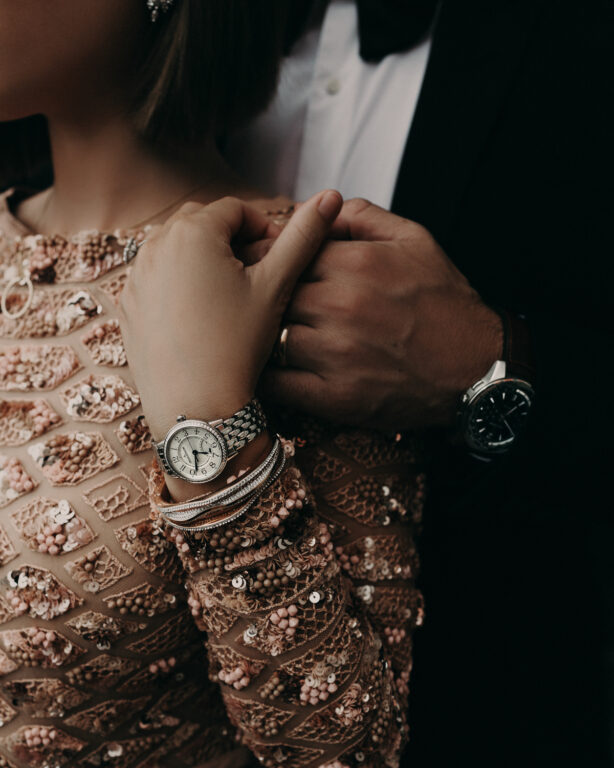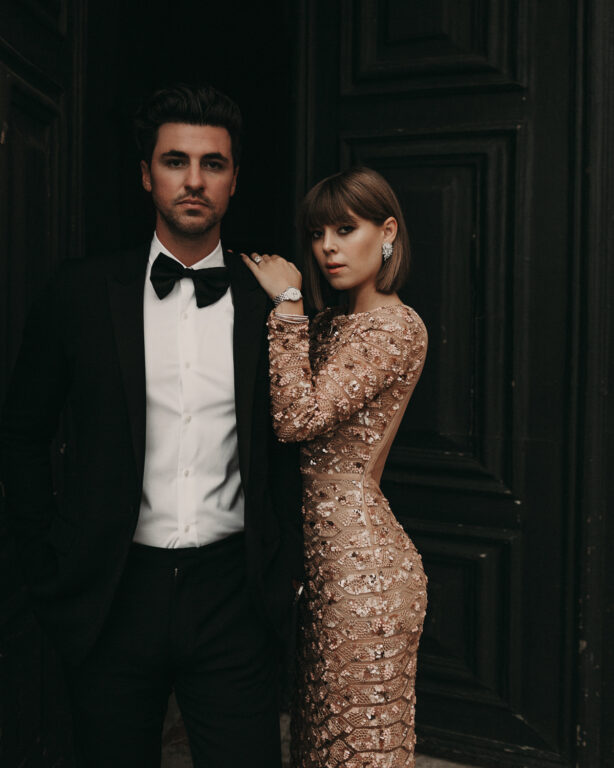 Freddie and I recently had the extreme pleasure of attending the Venice Film Festival, it was an absolute dream to say the least. From walking premiere red carpets to getting all dolled up for the Festival Gala, there wasn't a moment that went by where we weren't "camera ready".
While this occasion was rather rare, it got me thinking about glam events in general – from film festivals to holiday parties to weddings. And because you know I can't help but to add my thoughts on weddings, I thought it'd be the perfect opportunity to share my advice on adding glam as a wedding guest. Whether the invite says black tie or you're simply looking to add a little extra to the evening, there are certain steps that must be taken…
Make the day special
While schedules don't always allow for this, if they do, take advantage of it. Wake up slow, paint your nails while enjoying your coffee, give yourself a little at-home facial. Let the day set the tone for a glamorous night full of special moments. Having the whole day to enjoy and pamper will only add to the event.
Consider textures
While a flirty cocktail dress or lace midi can be great, if you want to go glam, you've gotta think about your texture. I live for a sequin moment, as there's simply nothing more glam than sequin. So always know that you can add glam in an instant with a dress that sparkles. Obviously just skip the white!
The Perfect Pair
Admittedly, Freddie and I like to coordinate. Sure, when the occasion calls for a tux, us girls are in luck because pretty much everything goes with black. But when choosing each of our looks for an event that calls for cocktail attire, I like to be mindful of what he's wearing (who am I kidding, I make him mindful of what I'm wearing!). Complementary colors for tux's and dresses are key, it makes you two look like the power couple that just walked into the room that everyone wants to talk to.
Choose one beauty mark
I find a common misconception when it comes to glam beauty is that more is more. Though it might seem smart to add a heavy eye, a statement lip, and curls, I strongly disagree. On the most glam occasions, you'll usually find me with sleek hair and a bold eye or hair. Focusing on one area looks styled, much more so than going overboard on the beauty, is the definition of glam. By the way, here are the secrets for getting that look to last all throughout the evening, dancing included.
Show off understated skin
Ah, the magic of showing a bit of skin! Whether that's a slit up the leg, a deep v, or an even deeper back, a little peak of skin is extremely glamorous. As long as it's done tastefully, it makes the look more dramatic and sensual. Plus, it's not everyday you can get away with a plunging hem line, right? But remember, it is a wedding. Wear something you'd be comfortable meeting grandparents in.
Shine bright
For the final touch, I never leave for a glam event without a sparkle that's special. It'll depend on the outfit, of course, but most allow for an amazing showcase of jewelry. I love going with a statement earring with sleek short hair, but a necklace or stacked bracelets can make the same impression.
Photos by Anya Sandul